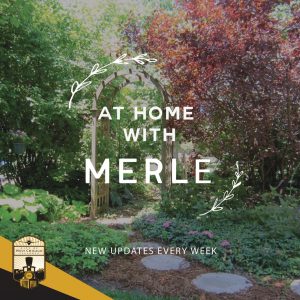 Reading is such a good pastime. It opens up new vistas as there are many choices of books, but also choices that technology offers. Whether one is interested in cooking, math, science, history, language, gardening, hobbies, trains, carpentry, a myriad of subjects are available.
For some of us, we need to hold the book, magazine and newspaper in our hands. Others enjoy having the choice of reading on line, being able to read anywhere without the hard copy. Selecting something to read that is your choice, not required reading for school or work, can ease tensions and make one feel a sense of rejuvenation.
Having a choice of what to read is open through the library, bookstores, on line shopping and the little neighborhood libraries located throughout our community. Take the time to enjoy the lazy days of summer or a cold evening in winter to cuddle up with a book in whatever form one prefers.
AROUND AND ABOUT
Fun Fridays at The Shell, hosted by the West Chicago Park District, take place from 11:00 a.m. to noon at the Shell in Reed-Keppler Park, 129 West National Street. Social distancing is enforced. No reservations are required. Chris Fascione returns July 31. 2020. He has a unique combination of storytelling, mime, juggling and comedy creates colorful characters from literature who tell their stories. Little Miss Ann entertains August 7, 2020. Playing various instruments, she provides an interactive program of uplifting music. (merleburl.com)
West Chicago City Museum Interactive Late Night is at 7:00 p.m. Friday, July 31, 2020. We Go Trivia attendees watch short videos, explore historic pictures and then face off for Kahoot quizzes through their smart devices.Winner receives one of the museum's West Chicago historic landmark ornaments. To join, register through www.facebook.com/FriendsoftheWestChicagoCityMuseum/or by emailing wegohistory@gmail.com or follow the Zoom link Friday night.
Due to COVID-19, the annual Shopping Cart Shuffle takes place virtually the weekend of Saturday and Sunday, August 1 and 2, 2020. The proceeds from the race benefit Neighborhood Food Pantries, which includes the one in West Chicago located at 123 Fremont Street. Packet pick-up is from 2:00 to 7:00 p.m. Friday, July 31, 2020 at Dick Pond Athletics, 26W515 St. Charles Road in Carol Stream. The top three overall male and female runners receive a medal, as do the top runners in each age category, With the presentation taking place on a virtual podium. To qualify, persons must complete a full 5K, and submit a screenshot of the distance and time taken on an activity tracking app, such as Map-My-Run. Age groups are 13 and under, 14 to 19, 20 to 29, 30 to 39, 40 to 49, 50 to 59, 60 to 69 and 70 and over. To register, visit https://raceroster.com/…/2020/29214/shopping-cart-shuffle-5k.
As smaller groups are allowed, teams are encouraged to map out their own 5K locally. For walkers and those not submitting their time, the distance does not need to be 5K, and can be determined by the group; a 1-mile walk is just as important as a 3.2-mile run. Fundraising and team size awards are offered as in past years. Costume awards also are presented. Participants submit photos of themselves in their food costumes, which are uploaded to social media with online voting. Funds raised from this 5K event are used to help reach the 2020 goal to provide more than 2 million meals.
Veterans of Foreign Wars Post 6791, 431 North Neltnor Boulevard, holds its Annual Car Show, Saturday, August 1, 2020. Sign in/registration is from 7:00 to 9:00 a.m. Pre-entry registration fee is $12, day of show registration is $15. For registration information, call (630) 231-9823. The show is from 9:00 a.m. to 3:00 p.m. Food is available for purchase. In the morning breakfast casseroles and mini-muffins are served; lunch includes hot dogs, hamburgers and cheeseburgers. Following COVID-19 regulations, only 50 persons are allowed in the building at one time and wearing face masks is required.
West Chicago Environmental Commission sponsors its annual paper shredding event from 9:00 a.m. to noon Saturday, August 1, 2020, in the parking lot at City Hall, 475 Main Street. Accurate Document Destruction, Inc. of Elk Grove Village provides the service. Totes are positioned eight feet away from the shred truck; persons place their own material on the totes. The limit is 10 boxes and persons keep their own boxes. Once the totes are full, Accurate employees move them to the truck for shredding. Environmental Commission members are on hand to help those who require assistance emptying material into the totes. Accurate employees and Commission volunteers will wear gloves and masks. For further information call (630) 293-2255.
The annual Chicago Ducky Derby is Thursday, August 6, 2020, in the Chicago River in downtown Chicago. Each duck adopted in the fundraiser benefits 23,000 athletes and more than 13,000 young athletes for Special Olympics Illinois programs.The West Chicago Police Department has a team, WCPDucks. Duck adoptions are $5 for one entry, $25 for a Quack Pack of six ducks or $100 for a Flock of Ducks of 24 ducks. To donate, visit https://www.duckrace.com/Chicago/teams/10529/21647. The top five ducks are winners.The top prize is a 2020 Chevy Equinox. Other prizes include $2,500 cash, a VIP experience at the 2020 or 2021 BMO Harris Bank Magnificent Mile Lights Festival and Chicago Blackhawks tickets. Although this year, due to COVID-19, there is no congregating at the drop site, persons can watch all the fun on www.chicagoduckyderby.com beginning with the virtual Family Festival at 11 a.m.
First United Methodist Church of West Chicago holds Knights of the North Castle Virtual Vacation Bible School. Young Knights meet the Armorer and Sparky, the ice-breathing dragon puppet, plus learn motions, sing along to songs, see craft and science demonstrations and see the Bible Story told in memorable ways, accompanied by helpful discussion. To take part, email wegoumcucc@gmail.com for the video links and to receive a craft package. Delivery to local households is available.
American Legion Post 300, 132 Main Street, serves a Fish Fry on Fridays plus items from its regular menu. Also some Fridays and other days of the week, a special entree is offered. For example this Wednesday, July 29, 2020 the special is stuffed shells for $8.50. Check the Facebook page www.facebook.com/alpost300/ for information days for special entrees. (merleburl.com)
The school districts and private schools that serve the community have different dates and plans regarding the opening of school. As the COVID-19 situation is constantly evolving, changes probably will occur as they receive further guidance from the Illinois State Board of Education and DuPage County Health Department. My best advice is to check the websites of the school districts for the latest updates.
It is time to get counted—in the 2020 Census. Households can do the census online, mail the paper questionnaires, if one was received, or call (844) 330-2020. Contrary to popular belief, persons do not need their Census ID code in order to fill out the census. People can fill the form out online at my2020census.gov or over the phone by simply stating their address. The census form is available in English and 12 additional languages. Business, community leaders and local government use the census data to create jobs, ensure public safety preparedness and support community initiatives. The US Constitution mandates that everyone in the country is counted every 10 years. The reasons it is important that everyone be counted include redistricting, fair representation and the distribution of $675 billion in federal funds. The purpose of the census is to gather statistical information. Information on individuals is not shared or released.
The DuPage County Health Department developed a dashboard to provide information on the total number of people, in DuPage County, who have tested positive for COVID-19. In addition, the dashboard includes a map which shows the distribution of reported cases by municipality and is updated at 4:00 p.m. daily. DuPage County's "COVID-19 Dashboard" is a one-stop-shop for all the information it offers including a town-by-town breakdown of cases. As of 4:00 p.m. Monday, July 27, 2020, there were 853 cases out of 4,580 tested and 14 deaths, including nursing homes, with the majority of the persons age 60 and under. Keep in mind, the statistics of cases date to the beginning of the trace count. Remember to follow the social distancing order, wear masks and wash hands.
A COVID-19 testing site is open from 8:30 a.m. to 12:30 p.m. Tuesdays and Thursdays in a VNA Health Care Mobile at St. Andrew Lutheran Church, 155 North Prince Crossing Road. There is no charge. Appointments are required and may be made at (630) 892-4355 or (847) 717-6455.
DuPage County offers free COVID-19 testing at the DuPage County Complex, 421 North County Farm Road. The site opens at 7:00 a.m., remaining open until the 400 daily test capacity is met, Tuesdays Through Saturdays. Since it is a drive-thru testing site, individuals give themselves a nasal swab test with instructions from staff. (merleburl.com)
To keep residents aware of community COVID-19 updates, the City has posted West Chicago's COVID-19 COMMUNICATIONS CENTER on its website, www.westchicago.org. Clicking on this, residents can see the latest information,
Sincere sympathy is extended to the family of James Robert Alfaro, who at the age of 27 passed away Thursday, July 16, 2020.
Deepest sympathy is expressed to the family of Deborah (Debby) C. (Coffman) Juzwiak, who at the age of 71 passed away Tuesday, July 21, 2020.
Sincere sympathy is extended to the family of Brian Steven Casey, who at the age of 48 passed away Thursday, July 23, 2020.
Deepest sympathy is expressed to the family of Burton Schultz, who at the age of 78 passed away Tuesday, July 21, 2020.
Sincere sympathy is extended to the family of Maria R. (Gonzales) Garcia, who at the age of 73 passed away Saturday, July 25, 2020.
West Chicago Police Department arrested West Chicago resident Angel Maldonado, age 19, in connection with a shooting. At 5:13 p.m. Monday, July 20, 2020, police officers were dispatched to the 100 block of East Pomeroy Street for a report of two females fighting. Also it was reported that someone had fired a gun at the scene. Upon arrival, officers heard gunfire in the area, after which they located an 18-year-old female victim with a gunshot wound to her right ankle. The West Chicago Fire Protection District personnel transported the victim to the local hospital where she received treatment for a non-threatening injury.
A short time later, police officers had identified, located and detained the suspect. He was charged with one count of Aggravated Battery with a Firearm, a Class X Felony. Later he was transported to the DuPage County Jail to await bond court. The bond court judge set bond at $150,000 Tuesday morning.
At the Tuesday, July 21, 2020, meeting, the Community High School District 94 Board of Education rejected the Pulte proposal to modify impact fees. They tabled the discussion of amending the bus contract for COVID-19 bus cleaning. At this time there is no idea of what will be required or what the cost would be.
The board approved a 2.3 percent salary increase for the superintendent, Dr. Moses Cheng. His contract provided for a 0 to 4 percent increase based on performance and other factors.
Also it was approved to temporarily increase the authority to approve contracts from $5 thousand to $20 thousand without board approval. This is to allow the timely purchase of items or services needed to open school, such as cleaning services.
The school calendar was amended to reflect that November 3, 2020, Election Day, is now a state holiday. The school year will be extended by one day.
Since the district office is moving back to the high school in August, the board also approved was a change of location of board meeting from the Administrative office on West Washington Street to the high school.
Approved a two-year extension to the West Chicago-Batavia-St. Charles coop swimming team.
The board also approved the transfer of up to $2 million from Operations and Maintenance fund to Capital Projects to complete renovations.
As part of their "Here for You" program, the West Chicago Chamber of Commerce and West Chicago Community Center delivered pizza from Pal Joey's to the West Chicago Police Department. The Chamber stopped by the station four times in two days to make certain every police officer on each shift knew they were appreciated. (merleburl.com)
For those who have been saving batteries, First United Methodist Church is no longer accepting them for recycling. It has become impossible to find outlets for recycling single use, household batteries. This is for the reason most places to not consider them a serious enough source of pollution to require recycling and recommend that these batteries be put in the regular trash. Persons can still recycle rechargeable batteries as they contain toxic heavy metals such as cadmium, mercury and lithium. For this reason, it is illegal to throw them away in many states. To find recyclable battery recycling locations, visit https://www.dupageco.org/OnlineRecyclingGuide/.
At the Monday, July 20, 2020, meeting City Council approved an Intergovernmental Agreement with DuPage County to participate in the local Government COVID-19 Reimbursement program which would provide West Chicago with up to $1.3 million.
Also approved was a contract with Boiler Construction Company, Inc. of Waukegan for $638,900 for service related to the Digester #1 Improvements Project at the West Chicago/Winfield Regional Wastewater Treatment Plant. Also associated with this program was the approval of a Professional Engineering Services Agreement for the amount of $53,105 to Donohue & Associates, Inc. of Chicago for SCADA Integration Services. Digester #1 Improvements Project will be paid for by the West Chicago/Winfield Wastewater Authority in which $1,200,000 has been budgeted.
Council approved the Phase One Final Plat of Subdivision of the Trillium Farms subdivision by Pulte Home Company, LLC. Pulte is proposing to develop the property in three phases as a planned unit development for eighty-four unit single family residential subdivision in unincorporated DuPage County the first phase would consist of 19 homes The Phase One Final Plat includes the previously approved deviation from the Subdivision Code to allow a minimum radius of curvature on a minor street centerline to be as little as 90 feet in lieu of the minimum required 250 feet.
Also approved were seven Downtown Facade Grant Program projects. These include the amount of $2,068 to the West Chicago Historical Society for gutter repair and replacement at the Kruse House Museum, the amount of $3,012.50 to Mary Mercedes Gonzales for roof repairs/replacement at 207 Main Street, at the amount of $2,600 to Yolanda Peterson for a second entrance/door on the southeast side of the building and an awning on the face of the building at 124 Main Street, and the amount of $6,343 for repair/replacement of roof at 220 Main Street and $3,899 for repair/replacement of roof at 218 Main Street to Michael Lellios, owner of both buildings. Others were the amount of $10,000 for roof repair/replacement at 112 Main Street and $1,800 for roof repair/replacement at 128 Main Street to Eduardo Hernandez, owner of both properties.
My email address is merleburl@earthlink.net.