When the weather turns hot and muggy, my thoughts turn to Trees. I think of the cool air provided with their shade In a shaded yard; it often is about 15 degrees cooler than in a full sun area. At a recent Western DuPage Chamber of Commerce breakfast, Anne Dalrymple from Kramer Tree Specialists said with the provision of shade, the trees save energy as they keep buildings cooler. Other positive aspects of trees include increasing property values, providing shelter for birds and other animals and giving a clean air base.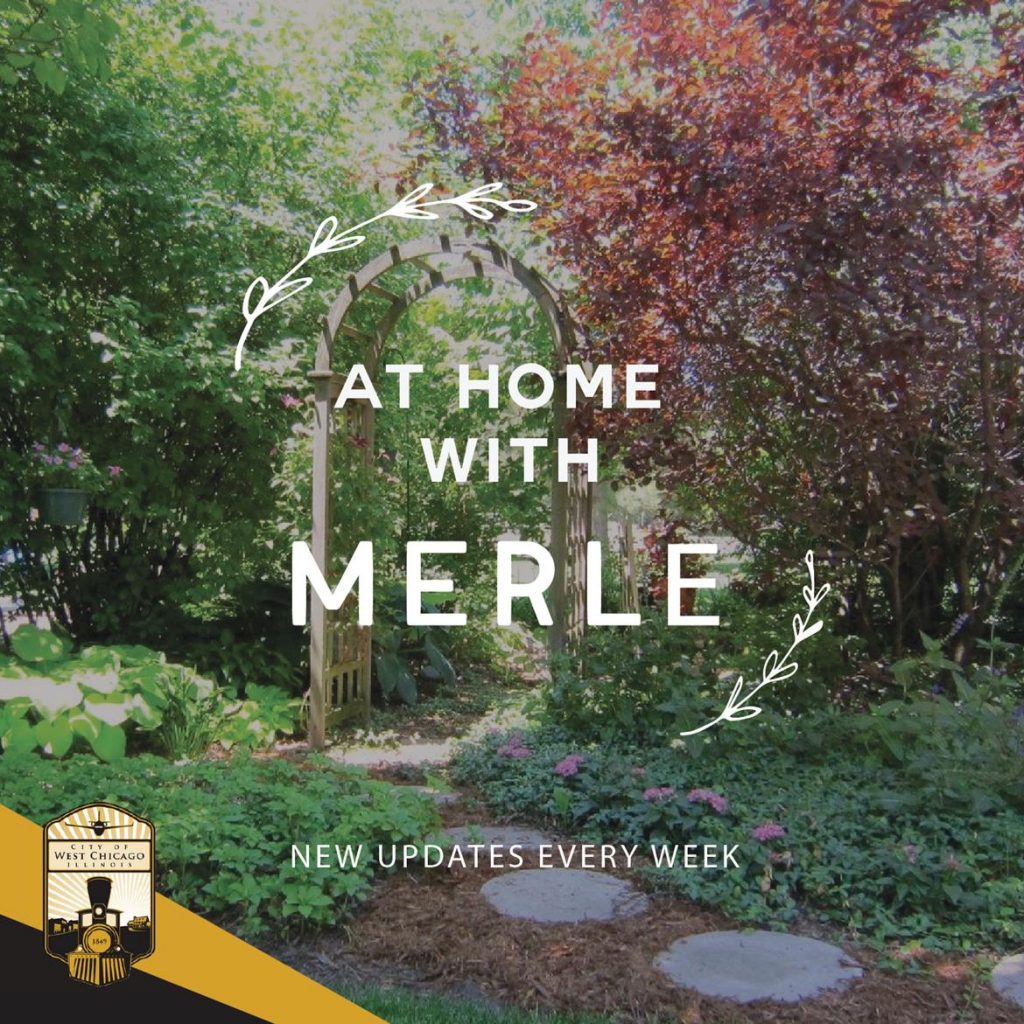 She explained there are five things to consider when choosing a tree. These are function, size, conditions, diversity and prevalent pests. Function considerations include shade, vertical, color and bloom. The size depends on the location being selected which involves certain conditions such as the exposure to sun and wind, both below ground and above space, soil type, and activities. With location persons must consider nearness to a thoroughfare or if there are wires or other obstructions overhead,
Planting diverse varieties can prevent persons losing a great number of trees at one time. Two examples, Dalrymple cited were Dutch Elm Disease and Emerald Ash Borer which caused many landscapes to become void of lovely trees. This then brings up the importance of knowing if any prevalent pests are known for tree species.
It takes a little forethought is selecting the tree that will bring many years of pleasure. Joyce Kilmer said it best in his poem "Trees." "I think that I shall never see a poem lovely as a tree."
AROUND AND ABOUT
The photo exhibit, "Woodstock: A Look Back," is on display at West Chicago Library, 118 West Washington Street, until Wednesday, June 10, 2019. The exhibit commemorates the 50th Anniversary of an event that changed culture and redefined music. It took place Aug 15, 16 and 17, 1969, in Bethel, New York. Prior toeing at the library, the exhibit was at Republic Bank.
The Fourth of July is Thursday. Firework displays can be seen in some of the surrounding communities. It is unlawful to possess, sell, use or explode any fireworks within the City of West Chicago. Those fireworks considered to be illegal include handheld fireworks, firecrackers, skyrockets, roman candles, and bombs. "Consumer fireworks" are not prohibited by ordinance and include sparklers, snakes, smoke devices, trick noisemakers, among a few others. Anyone seen violating the fireworks law/ordinance may receive a citation. Have a Happy and Safe Independence Day.
It is Military Appreciation Day, Thursday, July 4, 2019, at Turtle Splash Water Park. Military personnel receive free admission with military ID. Hours on July 4 are 10:30 to 5:00 p.m., on Saturdays, July 6 and 12, hours are 10:30 a.m. to 6:45 p.m. (www.merleburl.com)
Reverend Aviani Christian is the new pastor at First United Methodist Church, 643 East Washington Street. After the 10:00 a.m. Sunday, July 7, 2019, worship service, there is a welcoming reception for her and her husband Sachin, and their two sons, Milan and Shaan.
Pastor Christian was born and raised in India where she earned her Bachelor's degree in Political Science and History with English as a second language and her Masters in American History. She came to the United States as a student at Garrett-Evangelical Theological Seminary in Evanston, Illinois where she earned her Master of Divinity degree. Her father is a retired Bishop of the Methodist Church in India and her mother is a retired deacon. She previously served as Student Pastor at Hemenway United Methodist Church in Evanston, Student Pastor at Friendship United Methodist Church in Bolingbrook, Associate Pastor at First United Methodist Church in Dixon and Pastor of Kaneville United Methodist. Church. She continues to lead worship services and give pastoral leadership at Hope United Methodist Church, a new people of Indian origin congregation in Naperville. (www.merleburl.com)
It is Tortuga's 12th birthday celebration Sunday, July 7, 2019, at Turtle Splash Water Park
The 2019 West Washington Street Restoration project, running from Clara Street to Sophia Street begins Monday, July 8. Washington Street will be one-way, with no parking. Watch for the detour signs.
The West Chicago Public Library District holds a one-hour Microsoft Excel Level 1 class at 2:00 p.m. Tuesday, July 9, 2019, in the small conference room, 118 West Washington Street. Topics include learning the basic tools of Excel: setting up spreadsheets, adding/deleting columns and rows, simple calculations, nnd terminology. Persons must have basic computer skills. To register, call the adult services department at (630) 231-1552, extension 4.
The West Chicago Park District monthly social for senior citizens is at noon, Thursday, July 11, 2019, at The ARC, 201 West National Street.The "Backyard BBQ" menu is slow-cooked ribs, corn bread, green bean casserole, apple pie and ice cream. Guests bring a dish to share and a full place setting. "Celebrating Independence" is the theme. Featured speakers discuss keeping independence as one ages. Reservations are due by Friday, July 5, and may be made in person at The Arc or online at www.we-goparks.org.
West Chicago Railroad Days takes place from Thursday, July 11, through Sunday, July 14, 2019, at Pioneer Park, 479 West Forest Avenue. There is a carnival, children's activities, regional music acts, sporting events, beet tent and food.
We-Go Community Theater presents "Annie." Performances are at 7:00 p.m. Thursday and Friday, July 11 and 12, and at noon Saturday, July 13 , 2019, at Wheaton Academy Fine Arts Center, 900 North Prince Crossing Road. Ticket price is $8 in advance and must be purchased by Monday, July 8, in person at The ARC, 201 West National Street, or online at we-goparks.org. Ticket price at the door is $12.
"Fantasy & Imagination" is the exhibit at Gallery 200, 103 West Washington Street, for the month of July. It is a whimsical collection of fine arts and gifts. Featured artists are First Star Art, painting, mixed media and digital photography; Sharon Malec, fabric art; Judith Horsley, photography; Karen Castillo, photography and digital art; Megan Jenkins, mixed media, drawing and painting; and Mike Olson, painting. The artists's reception is from 6:00 to 9:00 p.m. Friday, July 12, 2019. In addition to snacks and beverages, there is music and door prizes. (www.merleburl.com)
The Tri-Village Garden Walk, featuring six gardens in Bartlett, is from 9:00 a.m. to 3:00 p.m. Saturday, July 13, 2019. The ticket price is $12 in advance. Purchase the tickets that give program information at We Grow Dreams Greenhouse, 1055 West Washington Street. Proceeds benefit the greenhouse. For further information visit www.trivillagegardentclub.org. The mission of the greenhouse is to provide people with disabilities the opportunity to lead fulfilling lives and to train and work in a supportive, safe and caring environment while producing and providing products and services to the community. In this pursuit, we honor the concepts of human dignity, respect, hard work, fellowship and friendship.
In partnership with Cantigny Park, the League of Women Voters of Wheaton hosts a Civics Awareness program Thursday, July 18, 2019, in the McCormick House at Cantigny, 1S151 Winfield Road in Wheaton. Social time is at 6:30 p.m., followed by the program at 7:00 p.m. The topic is "Census 2020," presented by Martina "Tina" Hone, Chief Impact Officer at YWCA Metropolitan Chicago. She discusses why the 2020 census is so important and how it impacts Illinois. Complimentary coffee and dessert are served. Tram service is available. Registration is required for the free program. To register visit http://bit.ly./2020-census-lwv Parking is free.
Hone oversees the Economic Empowerment Institute and the public policy portfolio of the YWCA. She has more than 20 years working in the Washington, DC public policy and political arena. She was the founder of Coalition of the Silence, a not-for-profit organization committed to giving minority and socioeconomically disadvantaged parents an equal voice in the education of their children. Hone received her BA degree in Political Science from the University of Chicago and her law degree from the University of California, Berkeley.
League of Women Voters of Wheaton includes West Chicago, Warrenville, Winfield, Wheaton and Carol Stream. The League of Women Voters is a non-partisan organization that does not support or oppose any political party or candidate, but whose purpose is to promote political responsibility through informed and active participation of citizens in government.
West Chicago Police Department is starting an Explorers Program. Youths must be a least 14 years and completed eighth grade and not yet 21, attend a West Chicago school, and have an interest is law enforcement. Meetings are monthly where highly trained officers talk about and demonstrate different skills needed for the job. Topics include police academy, crime scene investigation, defensive tactics, fingerprinting, patrol tactics, report writing and use of force. Following the classroom portion, there are fun-filled hands on activities. Explorers will have the opportunity to participate in different activities throughout the year, including parades, community programs and special events. Persons interested can call Officer Robyn Nielsen at (630) 293-2222 or email RNielsen@westchicago.org.
Until further notice, St, Mary's parish, 140 North Oakwood Ave, will follow the old weekend Mass schedule and meet in the old church.
Sincere sympathy is extended to the family of Andrew J. Lacheta Jr., who at the age of 74 passed away Saturday, June 22, 2019.
Deepest sympathy is expressed to the family of Miriam Judith Inskeep, who at the age of 87 passed away Saturday, March 2, 2019.
Sincere sympathy is extended to the family of Thomas H. Fawell, who at the age of 90 passed away Friday, June 28, 2019.
At its Tuesday, June 18, 2019, meeting, Community High School District 94 hired Daniel Oberg as its new Director of Business, replacing Dave Blatchley who resigned .He begins Monday, July 15.
Members of the West Chicago Police Department and West Chicago Fire Protection District Honor Guard presented the colors at the Cougars game Thursday, June 27, 2019. The game benefitted Illinois Law Enforcement Torch Run Special Olympics. (www.merleburl.com)
Republic Bank is celebrating its fifth year of opening in West Chicago; this took place January 17, 2014. Its two branches are located at 101 Main Street and 105 West Roosevelt Road. Celebrating it 55th year, Republic Bank started in 1964 and has 19 locations across Chicagoland. Omar Espinosa is the VP/Brach Sales manager of the two branches in West Chicago.
Persons attending the reception for viewing the photo exhibit, "Woodstock: A Look Back," at Republic Bank did catch a glimpse of a life different from today. Commemorating the 50th Anniversary of an event that changed culture and redefined music, the photos highlighted different scenarios such as traffic jams, the crowds attending, the performers, and even the amount of garbage. Woodstock historian, Steve Macek, provided insight in the three day phenomenon, such as finding the land to meet specifications for the event, needing helicopters to fly in some food and a constant change of scheduled of performers, who had difficulties in arriving at Bethel. Mark Rice provided even greater insight. He attended at age 18 with his best friend. They hitchhiked from their hometown in Massachusetts to Bethel, New York. All in all, it was a fun and educational evening. (www.merleburl.com)
Reverend George Bryan Koch, pastor of New Jerusalem House of Prayer, celebrated his 25th year of ministry in West Chicago Sunday, June 30, 2019.
My email address is merleburl@earthlink.net.