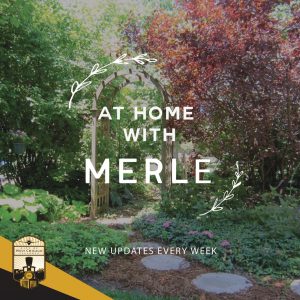 From the time the Big Boy Steam Locomotive, No. 4014, the largest in the world, arrived Friday, July 26, until it departed Tuesday, July 30, 2019, West Chicago was a beehive of activity by the Larry Provo Training Center, probably was the largest crowds ever in our community. People came to see the engine from all over Illinois, other states, including Michigan, Indiana, Pennsylvania, Georgia, Florida, Tennessee and Ohio, plus Italy and China. The estimated count around 40,000. The balcony of my apartment was perfect for people and vehicle watching.
Most of the persons, young and old were pleasant, happy to have seen the steam locomotive, Experience car, and historic train cars such as dining cars, coach seats and dome cars, fond memories for some who recalled train travel in the past. For train buffs, it was the opportunity of seeing a steam engine they never thought possible, and for others, it was a bit of history coming to life. The most frequently used word to describe Big Boy was "awesome."
Even with the traffic jams and seeking parking spaces, most of the drivers were polite, no road rage and very few swore—loudly. Watching the length of stay of cars, I made several assumptions. Train buffs were a large part of the Saturday crowds who parked their cars around 7:30 a.m. and drove away around 5:00 p.m. Sunday. I saw cars leaving their parking spots in a much shorter time span. All three days were the same—the people came, they saw and they left.
In the downtown area, a large number of visitors enjoyed both the West Chicago City Museum and the 1860s Chicago, Burlington and Quincy Railroad Depot plus a popcorn vendor and free soft ice cream, supplied by Daniel and Associates Real Estate, served at the now closed The Freeze, previously known as Tastee Freeze.
All in all, it was a very successful Union Pacific Railroad event, which made others aware of the existence of our fine community. The members of the West Chicago Police Department, West Chicago Fire Protection District, CERT, ESDA and other law enforcement agencies who assisted deserve kudos for a difficult job well done. (www.merleburl..com)
AROUND AND ABOUT
Under the sponsorship of People Made Visible, a committee is working to publish a new cookbook, "One West Chicago: Near and Far," highlighting the diversity of the community through recipes from the people and organizations in the community. Persons who are a resident, a former resident, work in West Chicago, visited friends or family here, or belong to a West Chicago organization, sports club, other not-for profit organization or church can submit a recipe. The publication is scheduled for fall of 2019. Recipes can be submitted electronically until Wednesday, July 31. For further information or to fill out a recipe form, visit the Facebook page, One West Chicago: Near and Far or email wegocookbook@gmail.com. Forms also are available at the City Museum, 132 Main Street; West Chicago Public Library, 118 West Washington Street; or City Hall, 475 Main Street.
It is First Responders on the 1st is Thursday, August 1, 2019, at Turtle Splash Water Park. All law enforcement, firefighter, military personnel, EMTs and paramedics receive free admission with a valid ID.
West Chicago Public Library ends it Summer Reading program, "It's Showtime" with a VIP Movie Night at 8:00 p.m. Thursday, August 1, 2019, on the Library lawn, 118 West Washington Street. The movie is a special showing of "Spiderman Man into the Spider-Verse." Finishers of the reading programs receive preferred seeing and a special VIP treat bag.
Ken Schultz-The Flying Fool is the Kids Lunchtime entertainment at 11:00 a.m. Friday, August 2, 2019, at The Shell in Reed-Keppler Park. He uses a symphony of juggling, physical comedy, humor and improvisation. The real magic of his show is the use of audience participation where he lets the audience become part of the show, guiding them through a ridiculous adventure. Schultz amazes people with stunts of fire-eating, bowling ball juggling, and balancing an eight-foot table on his chin.
"Nature's Beauty" is the exhibit at Gallery 200, 103 West Washington Street, for the month of August. It features the artwork of Marge Hall. In addition to the close up floral paintings for which she is well-known, there also are landscape and still lifes, showing the diversity in her subjects and techniques. The artist's reception is from 5:00 to 9:00 p.m., Friday, August 2, 2019.
Hall received an Associate Degree in Commercial Art from Southern Illinois University Vocational Institute in 1966. She taught oil painting classes at College of DuPage and currently teaches at the Oak Brook and Du Page Art Leagues. She said, "A flower painting workshop in 1992 led the path to my "Floral Portraits". I try to capture the delicacy of each petal concentrating on light and shadows to create a photorealistic style." (www.merleburl.com)
The Shopping Cart Shuffle takes place Saturday, August 3, 2019, at Mallard Lake Forest Preserve, Schick Road and Mallard Lane in Hanover Park. The proceeds from the race benefit Neighborhood Food Pantries, which includes the one in West Chicago located on the Real Life Church campus. Registration is at 7:30 a.m. The Kids Dash is at 8:15 a.m. and the 5K race is at 8:30 a.m. The top three overall male and female runners receive a medal, as do the top runners in each age category. Age groups are 13 and under, 14 to19, 20 to 29, 30 to 39, 40 to 49, 50 to 59, 60 to 69 and 70 and over. There is an "Express Lane" Kids Dash for children ages 2 to 10. Persons can also register as a team, with each member receiving a $5 registration discount. The cost is $40 for the 5K and $15 for children ages 6 to 10 in the Kids Dash. The charge on the day of the race is $50 for the 5K and 20 for Kids Dash. Persons can register on line at https://raceroster.com/events/2018/16103/shopping-cart-shuffle-5k or at the race location. The top three finishers in a food-related costume receive an award.
West Chicago Police Department holds a Child Safety Seat event with free inspections and installations from 10:00 a.m. to 1:00 p.m. Saturday, August 3, 2019, at the police station, 325 Spencer Street. (www.merleburl.com)
The Fourth Annual "Dueling Pianos" fundraiser, hosted by the Community High School Educational Foundation, is at 7:30 p.m. Saturday, August 3, 2019, in the ARC, 201 West National Street. The fun evening includes entertainment, silent auction, 50/50 raffle, mystery envelopes, hors d'oeuvres from Augustino's Rock and Roll Deli & Grill and open bar with wine, beer, soda and water. The event features Andrew Blendermann and Toni K. Audience members may request songs; audience participation is encouraged. The ticket price is $40, paid in advance, $50 at the door. Tickets can be purchased on line www.d94.org/piaanos or any Foundation member, Ren Hughes, Frank Lenertz, Brian Beerman, Ron Segert, Chuck Strayve, Patti Kozlowski, Dennis Hughes, Lisa Welz.
According to his website, Blendermann has been performing professionally in and around Chicagoland for more than 20 years. His wide-ranging career includes piano bars (Davenport's, Howl at the Moon, The Signature Room, musical theatre (Marriott Lincolnshire, Drury Lane), Navy Pier Players, Harmony Sweepstakes), and private events for every occasion.
Proceeds support education initiatives that enhance, enrich and drive sustainable lifelong learning for the students of West Chicago Community High School. Since it was established in 2003, the Foundation has granted $244,000 to the teachers at WCCHS for non-budgeted equipment needed to enhance our students' education. Chrome books, electronic baby charging cabinet and AP testing for low income students are just a few of the many fulfilled grant requests.
With Reverend Sue Ebersold on vacation, there are different guest speakers at the 9:30 a.m. worship services at St. Michael's United Church of Christ, 400 West Washington Street. Reverend Dr. Terry Gallagher leads the service Sunday, August 4, 2019. His ministerial standing is in the Fox Valley Association of the United Church of Christ. He has focused his ministry efforts in serving the greater society as a Public Theologian.
Instead of a sermon at the 10:00 a.m. Sunday, August 4, 2019, worship service at First United Methodist Church of West Chicago, 643 East Washington Street, it is a Song Sing. The service is based around songs which were chosen from a survey of parishioners. (www.merleburl.com)
Gallery Theater opens its tenth season with the play "The Man with Bogart's Face" by Andrew J. Fenaday. Gail Cannata is the director Auditions take place from 5:00 to 7:00 p.m. Sunday, August 4, 2019 and from 7:00 to 8:30 p.m. Monday, August 5, 2019, at the theater, 129 Main Street. Performance dates are the last two weekends in September. To schedule an appointment, e-mail galleryauditions@gmail.com.
In the good old days of radio, people had to use their imaginations and the mind was a stage. Those days are back only better because one can see as well as hear radio programs. A man whose identity the audience never knows has his face altered to look like Humphrey Bogart and is involved in a Maltese Falcon-type caper, like the old days when there were causes and dames and flags worth fighting for and "a fast-moving story with action and staccato dialogue that literally bring Bogart to life." This is an old-time radio show with the actor's versatility coming through with character voices. The audience knows there is a change of characters just by hearing the voice.
The characters in the production are Announcer, Hostess, Dr. Inman, Sam Marlow, Duchess, Mother, Elsa Borsht, Buster, Nero's Uncle, Horst Borsht, reporters Able, Baker and Charlene, Lt. Marion Bumbera, Sgt. Horace Hacksaw, Gena Anastas, Petey Cane, Jock, Commodore Alexander Anastas, Mr. Zebra, Nicky Karamavrakinopoulos, Cynthia Ashley, Mustafa Hakim and Wolf Zinderneuf
Other plays for the season are "Bistro De L'Amour & Reconciliation" by Thomas Rieser, "Skylight" by David Hare, "Stella & Lou" by Bruce Graham, and "Arsenic & Old Lace" by Joseph Kesselring.
The 30th annual planned West Chicago Night Out Against Crime is from 6:00 to 8:00 p.m. Tuesday, August 6, 2019, at West Chicago Police Department, 325 Spencer Street. The event includes many activities such as West Chicago Police Department Honor Guard presenting the colors, a DJ, open house, law enforcement displays, various information booths and raffles.
Some of the participants are West Chicago CERT, Community High School District 94, West Chicago ESDA, Healthy West Chicago, West Chicago Police Department, City of West Chicago, West Chicago City Museum, West Chicago Fire Protection District, West Chicago Police Social Services, West Chicago Park District, and WeGo together For Kids West Chicago Elementary School District 33.
National Night Out is designed to heighten crime and drug prevention, generate support and participation in local anti-crime efforts and to strengthen neighborhood spirit and police-community relations. More than 15,000 communities participate. (www.merleburl.com)
Sushi Roll is the entertainment at 7:00 p.m. Wednesday, August 7, 2019, at the Shell in Reed-Keppler Park, 129 West National Street. Formed in early 2012, Sushi Roll quickly perfected their own unique blend of high-energy dance music and rock n' roll swagger. The band is made up of one part driving rock band, one part light-hearted pop, and one part over-the-top theatrical verve.
The City of West Chicago and DuPage Airport Authority host the Third Annual Back to School Celebration from 10:00 a.m. to 2:00 p.m. Thursday, August 8, 2019, at DuPage Airport, 2700 International Drive. Youths meet Mayor Ruben Pineda, West Chicago Fire Protection District firemen, West Chicago Police Department policemen, flight Instructors, Red Cross, Civil Air Patrol Fox Valley Squadron and Boy Scouts Three Fires Council. Activities include touring a mobile command center, climbing onto airport maintenance and snow removal vehicles, experiencing CAP flight simulators, plus seeing a vintage aircraft and military planes. There are beverages and food. For further information or to make a reservation for the free event visit, www.dpabacktoschool.eventbrite.com. (www.merleburl.com)
WeGo Drama at West Chicago Community High School will represent West Chicago and the United States at the 2020 Edinburg Fringe Festival. In order to attend, there is a great deal of prep work and special events planned. There will be monthly "Eat-Out" events in the community. One is going to be held from noon to 10:00 p.m. Thursday, July 8, 2019, at Hawthorne's Backyard Bar & Grill, 1200 West Hawthorne Lane. Fifteen percent of monies spent, benefit WeGo Drama.
The Edinburgh Fringe Festival is the world's largest performing arts festival. More than 53,000 performers from all over the globe will participate at the Festival with over 2.5 million tickets sold annually. Founded in 1947, the Festival will celebrate its 73rd year in 2020. (www.merleburl.com)
The West Chicago Park District monthly social for senior citizens is at noon Thursday, July 8, 2019, at The Shell in Reed-Keppler Park, 129 West National Street. If it rains or is too hot, it will be held in The ARC. It is an End of the Summer Picnic with the menu of wraps, chips, fruit and dessert. Guests bring a dish to share and a complete place setting. Mike and Traci, vocalist duo, provide the entertainment. The charge is $6 for residents and $8 for non-residents. Reservations are required by Friday, Augusts 2, and may be made in person at The ARC, 201 West National Street, or on line at we-goparks.org. (www.merleburl.com)
First United Methodist and Congregational Women hold their annual "My Trash—Your Treasure" rummage sale from 5:00 to 7:00 p.m. Friday, August 9, and from 9:00 a.m. to noon Saturday, August 10, 2019, at the Methodist church building, 643 East Washington Street. Also there is a bake sale, which benefits The Station, the church youth group. The popular "bag" special takes place from 11:00 a.m. to noon Saturday. Persons can fill a brown paper bag for $2 or a black plastic bag for $5. Again this event corresponds with National Garage Sale Day.
Wayne Township, 27W031 North Avenue, holds its annual Reuse, Recycle and Shred Event from 10:00 a.m. to noon Saturday, August 10, 2019. Collectible items include cell phones, eyeglasses, ink jet and laser jet cartridges, tattered American flags, batteries, except household, textiles such as towels, linens, clothing, belts and shoes, which can be reusable or non-reusable, and personal documents for shredding. For further information, call Cindy at (630) 231-7140.
West Chicago Park District hosts Party in the Park from 4:00 to 10:00 p.m. Saturday, August 10, 2019, in Reed-Keppler Park, 129 West National Street. Activities include competitions, live music, attractions and entertainment. For information, call (630) 231-9474.
The competitions are a Master Grill-off Competition and Salsa Cooking contest. The grill competition, sponsored by West Chicago Park District Foundation is from 4:00 to 6:00 p.m. Entrants supply their own charcoal and grill; the ribs are supplied. The fee is $35 with a deadline to register of. Friday, August 2, 2019, either in person at the Ark, 201 West National Street, or on line we-goparks.org. Cash prizes are $300, first place; $150, second place; and $75, third place. The Salsa Cooking Contest, sponsored by Healthy West Chicago and West Chicago Lions Club, is from 6:15 to 7:45 p.m. (www.merleburl.com)
Live music is at The Shell. Alibi plays from 4:30 to 6:00 p.m. and Adrian Ruiz Collective Salsa Band plays from 7:00 to 8:00 p.m. Movie in the Park is "Sing" at 8:30 p.m.
Activities from 5:00 to 8:00 p.m. include family picnic games, tug of war, balloon toss and giant games. Food is available, Taco truck and Italian Ice.
Entertainment is from 6:00 to 7:00 p.m. Drum Circle, hosted by El Ritmo School of Latin. Percussion is from 6:00 to 6:30 p.m. and Salsa dance lessons are from 6:30 to 7:00 p.m.
The 2019 Steve Scott Memorial Golf Tournament, organized by Laurie Scott-Winter, is from 8:00 a.m. to 4:00 p.m. Saturday, August 17, at Pheasant Run Golf Course, 4051 East Main Street in St. Charles. Proceeds benefit Special Olympics Illinois. The cost is $100, $350 for foursome and $50 for sponsor (non-golfers). Check in and driving range access is at 8:00 a.m., shotgun start is at 10:00 a.m. and tournament awards and raffle is at 3:00 p.m. A lunch box of hot/dog/brat,, chips and drinks, plus a goodie bag is provided. There also is a bake sale, plus tents for sponsors to gather. To register or make a donation, visit https://soill.donordrive.com/index.cfm… The deadline for registration is Thursday, August 15, and for donations Saturday, August 31. For further information, call (630) 649-1784 or email lpwinter@gmail.com.
Scott was a long time resident of West Chicago and was an employee at General Mills. He and his wife Christy raised their family here. He dedicated his time and efforts making a difference in the lives of everyone with whom he came in contact and was always happy to lend a helping hand.
Sincere sympathy is extended to the family of Marililly Marguerite Blum, who at the age of 82 passed away, Wednesday, February 6, 2019.
Deepest sympathy is expressed to the family of Richard A. "Dick" Kerner, who passed away at the age of 83 Tuesday, July 23, 2019.
Head football coach Jack Rustman recently submitted his resignation to become assistant coach at Concordia University in River Forest.
Union League Club of Chicago featured Sara Toney, daughter of West Chicago residents Barb and Rand Toney, in its June publication.
Ball Horticultural Company is the recipient of Great Place to Work Certification. Ninety percent of the 609 employees share this opinion. Ball is a leader in all facets of horticulture from breeding new plants to selling and supplying inputs to horticultural producers around the world.
My email address is merleburl@earthlink.net.