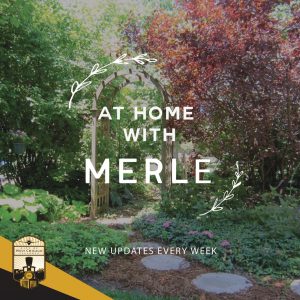 Elected in the April 6, 2021, Consolidated Election, Ward 3 Alderman Chris Dettmann is a new face on the City Council, but she is not new to the West Chicago area. She said, "I was born and raised in unincorporated West Chicago.  Sonny Acres Farm was one of the only neighbors my parents (Chuck and Florence Scheckel) had when they moved to "the country" from Chicago in the 1950s."
The family were members of St. Mary's Parish, where Dettmann went to school, and then to St. Francis High School in Wheaton. Dettmann received undergraduate degrees from College of DuPage and Northern Illinois University. After college, she lived in several of the surrounding towns, and eventually returned to West Chicago in 2003. "Soon after I married life-long resident, Bill Dettmann, who sadly passed away in 2008. Bill's family has lived in West Chicago for generations and his knowledge and stories of West Chicago gave me an even deeper appreciation for and connection to the town."
Starting in 2014, Dettmann is an employee for Winfield Township at the 130 Arbor Avenue location. Previous work experience was with the DuPage Bar Legal Aid Service, DuPage Senior Services and the Law Office of Christine M. Ory in Wheaton.
Once she was living and working in West Chicago, Dettmann wanted to become more involved in the community. "As my father, Chuck Scheckel, was a proud WWII Veteran, I'm drawn to volunteerism and charitable events that involve military veterans. I was involved, along with many dedicated pillars of the community including former Mayor, Mike Kwasman, with creating the DuPage Veterans Foundation, a 501(c)3 organization that hosted a fundraiser for Honor Flight Chicago."
She was appointed to the Plan Commission/Zoning Board of Appeals, where she served for about six years. "When I learned that there would be a vacancy for alderman in my ward, I felt it was a good time to step up and do more.  I'm honored to have been elected to City Council and I'm looking forward to this new challenge." Dettmann serves on the Finance and Development Committees.
In her spare time, Dettmann plays league volleyball, both indoor and sand. For the last several years, she has been working at vegetable gardening, "A hobby that seemed like it would be easier than it is." She also enjoys "anytime I can get away for some camping and kayaking with family and friends."
AROUND AND ABOUT
West Chicago Park District offers Medicare 101 at noon Thursday, July 8, 2021, at the ARC, 201 West National Street. Licensed agent Simon Burke gives a brief presentation and answers all questions about how benefits work, Medicare Advantage Plans and Medicare Supplement Insurance Plans. Lunch is provided. Pre-registration is required at we-go-parks.org.; there is no charge. (www.merleburl.com)
In addition to its regular menu items, American Legion Post 300, 123 Main Street, has special dinners and the Friday Fish Fry. Upcoming special menus are Burnt Ends, July 9; Gyro Burger, July 16; Sausage and Peppers, July 23; and Orecchiette With Peas, Pancetta and Cream, July 30. To pre-order, call (630) 231-2112. Hours are 4:00 to 8:00 p.m. Tuesday through Friday.
In partnership with Cantigny Park, the League of Women Voters of Wheaton hosts a Civics Awareness program at 7:00 p.m. Thursday, July 8, 2021, via Zoom. To make a reservation visit my.lwv.org/illinois/wheaton/calendar/civic-awareness. A Zoom link to access the presentation is sent two days prior to the event.
Veteran journalist Rick Pearson discusses current Illinois politics and answers questions regarding the past legislative session, the impact of bills passed, redistricting, and other issues important to Illinois. Persons can submit questions to blaimins@gmail.com. Pearson has been the Chicago Tribune's chief political reporter since 1998, after joining the paper a decade earlier as a state legislative correspondent. He has covered Illinois and national politics for more than 30 years, including four presidential races.
League of Women Voters of Wheaton includes West Chicago, Warrenville, Winfield, Wheaton and Carol Stream. The League of Women Voters is a non-partisan organization that does not support or oppose any political party or candidate, but whose purpose is to promote political responsibility through informed and active participation of citizens in government. (www.meerleburl.com)
West Chicago Sharks swim team holds Free Fun Fridays, July 9 and 16, 2021, at the West Chicago Community High School pool, 326 Joliet Street, Entrance E. It is for youths age 6 and up. Basic swim skills are required. Free guest registration is required at https://bit.ly/35XSyOJ. For further information email Coach Dan at danfors44@gmail.com.
The West Chicago Public Library hosts a monthly Dialogue With the Director, Ben Weseloh, at 10:00 a.m. the second Saturday of each month, beginning July 10, 2021, via Zoom. Persons can ask questions, make a suggestions and/or voice opinions. Registration is required and may be made at https://wcpld.info, under calendar. (www.merleburl.com)
Maureen Navadomskis and Ellen Shwatal host BYO Creativity from 10:30 a.m. to 1:30 p.m. Saturday, July 10, 2021, at Gallery 200, 103 West Washington Street. This is a time for persons to "bring your own" creativity and work on artistic/craft projects and, at the same time, meet and visit with people in the community. Guests bring their own material for whatever project they are working on, such as painting, drawing, yarn crafts, scrap booking or adult coloring. Registration is not required, just drop in at the Gallery. At this time, masks are required. The event is scheduled to take place the second Saturday of each month. For information, visit https://www.facebook.com/groups/byocwc/about. (www.merleburl.com)
The exhibit "Torn" is extended through Saturday, July 10, 2021, at Gallery 200, 103 West Washington Street. The display highlights the photography of English as a Second Language II students at West Chicago Community High School. Gallery hours are from 2:00 to 6:00 p.m. Fridays and from 11:00 a.m. to 2:00 p.m. Saturdays.
Reverend Robert Biekman, Metro Chicago Synod Director for Evangelical Mission, is the guest preacher at 11:00 a.m. Sunday, July 11, 2021, at St. Andrew Lutheran Church, 155 North Prince Crossing Road. (www.merleburl.com)
West Chicago City Museum presents the Historiography program, a non-fiction book reading group, at 10:30 a.m. Wednesday, July 14, 2021, at Don Earley Park, 840 East Washington Street. The book is "When Women Played Hardball" by Susan E. Johnson. To get a copy of the book or for further information, visit Friends of West Chicago City Museum website, wegohistory.com or call (630) 231-3376. It is not necessary to read the book to attend.
According to the Goodreads review, "The years between 1943 and 1954 marked the magical era of the All-American Girls Professional Baseball League. In the words of "Tiby" Eisen, lead off batter for the Fort Wayne Daisies: "We played ball just like the big boys, we broke up double plays with spikes held high and we stole bases in our skirts. We did whatever it took to win"…"When Women Played Hardball" offers an entertaining look at the culture the league created and the society it reflected. This is a story about memories, about dreams fulfilled and dreams denied. It is a celebration of a brief yet remarkable period when women truly had "A League of Their Own."
The author, at age 10, was a fan of the Rockford (Illinois) Peaches and was cheering them on in the championship play against the Root Wayne (Indiana) championship in 1950. Four decades later she met her girlhood heroines. Her history alternates excerpts from interviews with 26 of the women who played for the Rockford Peaches and the Fort Wayne Daisies in 1950 with newspaper accounts of that year's championship series between the two teams.
West Chicago Park District offers a Painting Party at 6:30 p.m. Thursday, July 15, 2021, in the ARC Center, 201 West National Street. Persons paint and delight their own Happy Camper on a 16×20 inch canvas. Alby Adams is the instructor and gives step-by-step instructions. All supplies are included in the $35 charge. To register, visit we-goparks.org. (www.merleburl.com)
The Thursday, July 15, 2021, West Chicago Elementary School  District 33 Board of Education meeting is canceled.
The West Chicago Park District presents Disney's "101 Dalmatians Kids" at 11:00 a.m. Saturday, July 17, 2021, in the Shell at Reed-Keppler Park, 129 West National Street. Performers are local youth. The musicals a "fur"-raising adventure featuring Cruella De Vil, Disney's most outrageous villain, and 101 of the most adorable heroes to set their paws onstage. (www.merleburl.com)
Healthy West Chicago hosts a free virtual family cooking class, "Tabbouleh with Pita Bread and Spicy Bean Dip," at 6:00 p.m. Wednesday, July 21, 2021, via Zoom. Chef Maria gives tips on eating healthy, saving time in the kitchen and involving children in food preparation, plus demonstrates how to make the featured recipe. Recipe ingredients are provided to the first 25 registered participants. The day to pick up supplies at the West Chicago Public Library will be communicated to those who registered first. To register visit healthywestchicago.org/newevents. For further information email Carly Smitherman at: director@healthywestchicago.org or call 630-230-6370. (www.merleburl.com)
West Chicago Public Library's Getting Crafty program, "Button Notecards," is at 6:00 p.m. Thursday, July 22, 2021, via Zoom. Using buttons, participants make birthday cards and gift tags. To register visit wcpld.info, under calendar; registration ends Saturday, July 17. The first 25 registrants receive an email a week prior to the program about picking up the kit of material for this craft.
West Chicago Park District hosts Christmas in July from 3:00 to 8:00 p.m. Saturday, July 24, 2021. Activities include ice less skating, pictures with Mr. and Mrs. Claus, fake snow, Italian ice, crafts, mini donuts, caroling and games.
Friends of the West Chicago Parks Foundation host The Great Turtle Race at 4:00 p.m. Sunday, July 25, 2021, at Turtle Splash Water Park, 201 West National Street. Participants pick a rubber turtle for a race in three heats. Winners from each heat races for first place in the last heat. There are prizes. The cost is one turtle for $2 and 3 turtles for $5. Persons can purchase turtles from noon to 2:00 p.m. Saturdays and Sundays until July 24 at the water park. For individuals unable to purchase turtles in person, they can email Foundation@we-goparks.org. It is not necessary to be present to win. Winners will be posted on the Foundation Facebook page, https://www.facebook.com/FriendsoftheWestChicagoParks/ (www.merleburl.com)
Healthy West Chicago offers both a live and virtual 2021 5K Fun Run. Age groups are 10 and under, 11 to 14, 15 to 19, 20 to 29, 30 to 39, 40 to 49, 50 to 59, and 60 and over. The top three overall male and female participants receive awards, plus the top three males and females in each age category receive awards; there are no awards for the virtual race. The live race starts at 8:00 a.m., with registration at 7:00 a.m., Saturday, August 21, by Turtle Splash Water Park in Reed-Keppler Park, 129 West National Street. Registration is at Zone 250, west of the ARC Center. All participants use the water park parking lot. The Run is on a certified course on the Prairie Path. The fee is $20 for residents, $25 for non-residents; $10 for student residents and $10 for student non-residents, and $5 for the 5K Walk. All proceeds from the race will be used for Healthy West Chicago sustainability and continuation of community programming for West Chicago residents. Virtual race participants can run at any time Saturday or Sunday, July 21 and 22. To register, visit https://raceroster.com/events/2021/48352/healthy-west-chicago-5k-walkrun. (www.merleburl.com)
Support our local businesses. Sonny Acres, 29W310 North Avenue, offers Summer Concert series with outdoor music, libations and food, beginning Thursday, July 15, 2021. The opening act is Diva Montell and her This Is It Band, which begins at 7:00 p.m. The headliner act, Libido Funk Circus, is at 8:30 p.m. They perform music from the 60s through the 90s. The concert tickets are available at the entrance. The cost is $10. To check for other performances during the summer, visit sonnyacres.com. (www.merleburl.com)
The Auxiliary of Veterans of Foreign Wars Post 6792 host Bingo on Sundays at the post, 431 North Neltnor Boulevard. Doors open at noon, games start at 1:30 p.m.
A COVID-19 vaccination clinic is open from 2:30 to 6:00 p.m. Tuesdays at St. Andrew Lutheran Church, 155 North Prince Crossing Road. The clinic is for persons age 18 and older. To make an appointment, call the church office at (630) 231-3787 or email office@standrewlutheran.net.
A COVID-19 testing site is open from 8:30 a.m. to 12:30 p.m. Tuesdays and Thursdays in a VNA Health Care Mobile at St. Andrew Lutheran Church, 155 North Prince Crossing Road. There is no charge. Appointments are required and may be made at (630) 892-4355 or (847) 717-6455
The DuPage County Health Department developed a dashboard to provide information on the total number of people, in DuPage County, who have tested positive for COVID-19. In addition, the dashboard includes a map which shows the distribution of reported cases by municipality and is updated at 4:00 p.m. daily. DuPage County's "COVID-19 Dashboard" is a one-stop-shop for all the information it offers including a town-by-town breakdown of cases. As of Monday, July 5, 2021, there were 4,711 cases and 53 deaths; this is the number from the beginning of track recording.
To keep residents aware of community COVID-19 updates, the City has posted West Chicago's COVID-19 COMMUNICATIONS CENTER on its website, www.westchicago.org. It is located on the upper left-hand side in red. Clicking on this, residents can see the latest information.
Sincere sympathy is extended to the family of Edward Carl Koplin, who at the age of 72 passed away Friday, June 25, 2021.
Deepest sympathy is expressed to the family of Ramon Chavez, who at the age of 38 passed away Monday, June 28, 2021.
Sincere sympathy is extended to the family of James F. Polzin, who at the age of 83 passed away Sunday, June 27, 2021.
Medley and Terry Klingberg celebrated their 45th Wedding Anniversary Saturday, July 3, 2021.
District 6  DuPageCounty Board member Jim Zay donated 1,000 loaves of bread to Electri-Flex Company for its Fourth of July Food Drive. The company collected food to donate to County senior citizens, food banks, and Meals on Wheels that were distributed Friday, July 2, 2021. (www.merleburl.com)
CORRECTION: The First Division Museum at Cantigny Park, 1S151 Winfield Road in Wheaton, hosts a concert by The 1st Infantry Division Band concert took place Wednesday, June 30, 2021, at Cantigny Park.
Dan Leahy is the new executive director for Western DuPage Special Recreation Association. (www.merleburl.com)
The groundbreaking ceremony at Main Street Lofts, 487 Main Street, took place Thursday, July 1, 2021. The facility is a collaboration between developer North Arrow Partners and the Association for Individual Development and will offer supportive housing apartments designed for individuals with developmental disabilities and/or mental health/crisis needs who are currently receiving AID services. The apartment complex will have 21 one-bedroom apartments and three two-bedroom apartments. It also will house an in building case worker office, laundry facilities and a multipurpose room. The completion date is scheduled for the end of the year, depending on the weather
The majority of the funding was a grant from the Illinois Housing Development Authority. Per a January 17, 2021, press release, "The Illinois Housing Development Authority Board of Directors approved $42,251,973 in funding to create or restore 172 units of permanent supportive housing in nine communities across Illinois."…"Financing for this PSH round was awarded from the Illinois Affordable Housing Trust Fund, the National Housing Trust Fund and the federal HOME Investment  Partnerships Program. In addition, Authority-administered rental assistance was committed under the Section 811 Rental Assistance Program and the Long Term Operating Support Program."
Per the AID website, "Operating in the greater Fox Valley area and other western suburban counties, AID is a leading provider of services that address the unique needs of individuals throughout every stage of their lives." "Since 1961, AID has served individuals with developmental, intellectual, physical and/or mental health challenges, those who have suffered a trauma and those at risk."
The North Arrow Partners website states, "Originally formed in 1999, we're the go-to design-build firm for developers, municipalities, housing authorities and nonprofit organizations who desire inventive, creative, efficient, attractive, value-adding solutions to their housing needs." (www.merleburl.com)
My email address is merleburl@earthlink.net.