Everything is on track for the 48th annual Railroad Days Fest Thursday, July 11, through Sunday, July 14, 2019, at Pioneer Park, 479 West Forest Avenue. The fun event includes the carnival, entertainment and food. Free shuttle bus service is available during hours of operation and a half hour after close time Friday, Saturday and Sunday. The shuttle bus runs in 15 minutes intervals at the designated stops of Leman Middle School, 238 East Hazel Street, and West Chicago Community High School parking lots on Joliet Street (Entrance H) and Ann Street. (www.merleburl.com)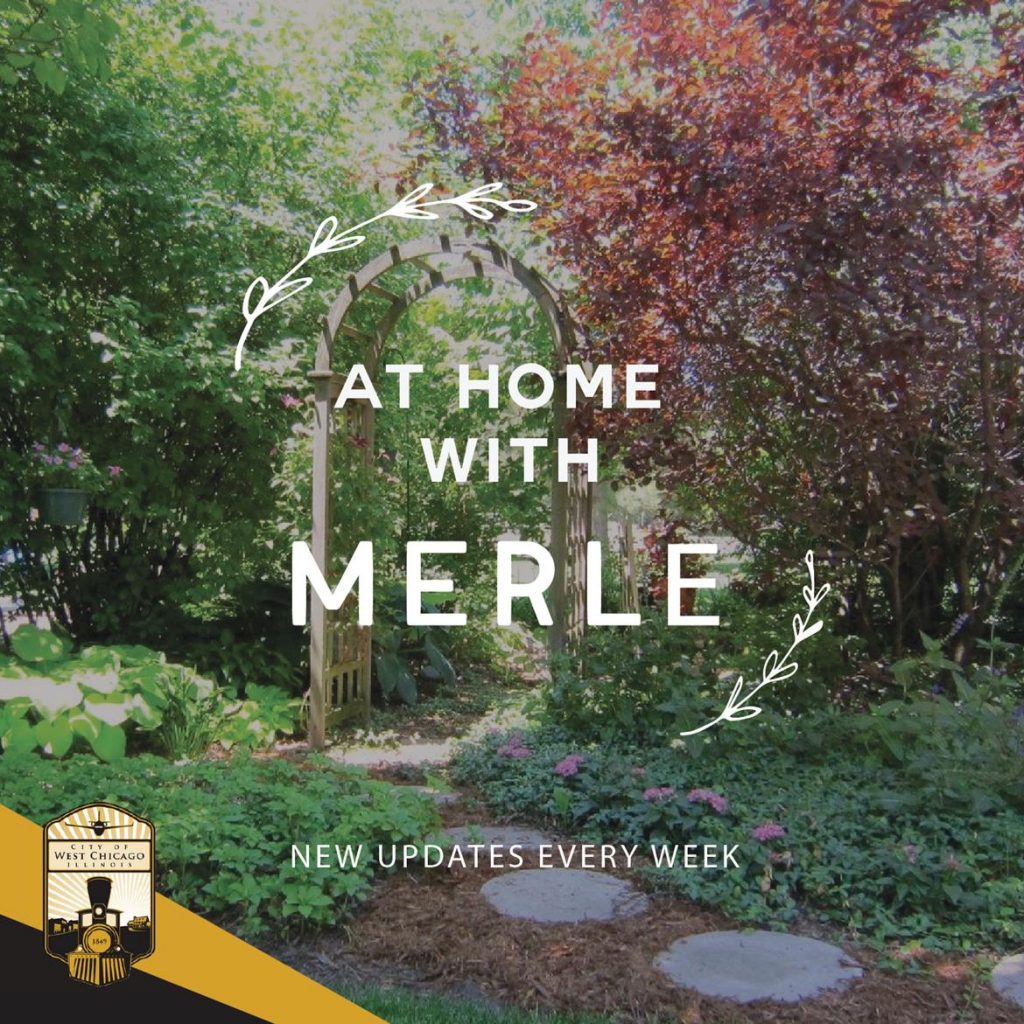 Beginning Thursday, the carnival provides rides with thrills and excitement for both adults and children. There also are games of chance and skill. Wristband specials for $27 are from 5:30 to 10:00 p.m. Thursday, from noon to 5:00 p.m. Saturday, and from 2:30 to 6:30 p.m. Sunday. Festival operating hours are from 5:30 to 10:00 p.m. Thursday, from 5:30 to 11:00 p.m. Friday, from noon to 11:00 Saturday and from 2:30 tp 10:00 p.m. Sunday.
Vendors offer products, demonstrations and information. Local area businesses and organizations participating are A1 Psychic, Aurora Chiropractic, Crystal Thomas-Glow Vendor, D&M Home Improvements, Elite Remodeling, FaithBridge Church, First Student, New Jerusalem House of Prayer, Northwestern Medicine, Source One Staffing and KLove 97.9 FM.
The six food vendors satisfy the appetites of hungry patrons with a variety of foods.They are La India LLC of West Chicago, Tacos El Gordo, George's Fun Foods serving funnel cakes, corn dogs, French fries, pizza and chicken on a stick, Oak Ridge Ranch, Rancho Mateo and Triangulo del Sol/Tropical Breeze. The beer tent provides a shaded area to eat, drink, rest and mingle with friends.
The Alibi Band provides the entertainment at 6:00 p.m. Thursday. They play a variety of classic rock hits from the 60, 70s and 80s. The band covers Classic Rock, Motown, Blues, Country, and everything in between, Band members are Gary, Bill, Doug, Jason, Tyler, and Candice.
Opening the entertainment at 6:45 p.m. Friday is Soul Shine, blues/southern rock/Allman Brothers Tribute with Kevin Purcell. Members of the band are Kevin Purcell, vocals, harmonica; Tony Root, bass; Bill LeClair, keyboards, piano; Don Laferty, lead guitar; and Peter Kruse Music, drums, percussion. Years of playing have earned Purcell his reputation as a smokin' harmonica player, a powerful vocalist and a respected songwriter.
Taking the stage at 8:15 p.m. is Heartsfield, an American vocal rock group that was formed in 1970 by guitarists J.C. Heartsfield and Perry Jordan. Their shows are full of fun, up-tempo, foot-stomping music that gets the crowd involved, singing and dancing. Members of the band are Andon Davis, lead guitar, acoustic guitar, mandolin, and vocals, Freddie Dobbs, lead guitar, acoustic guitar, and vocals; Scott Bonshire, drums; Steve Eddington, bass guitar and vocals; and Dave Nelson lead guitar, acoustic guitar, dobro, and vocals.
Saturday there are three musical performances. Starting at 5:00 p.m. is 4th Point, a high-energy contemporary Christian rock band. The band has shared the stage with national touring artists Switchfoot, Red, Big Daddy Weave, Colton Dixon, Hawk Nelson, Citizen Way, Carrollton, Mikeschair, City Harbor, Red Jumpsuit Apparatus, Abandon, Lybecker, and Head East. 4th Point is striving to spread their music, seeking new platforms to bring their message of hope and inspiration to audiences nationwide. Members of the band are Matt Ellis, lead vocals and rhythm guitar; Andrew Denning, lead guitar and background vocals; Bryce Knight, bass; and Bradley Kus, drums. All are graduates of West Chicago Community High School.
Taking the stage at 7:00 p.m. is Who's Who, the ultimate tribute to The Who, recreating the music, the energy and the excitement at its prime with excellent musicianship and vocals. The band has entertained music lovers of all ages at many of the best venues and fests in Midwest such as the Arcada Theater, Naperville Ribfest, Edison Park Fest, Jefferson Park Fest, Lake County Fair, The House of Blues, Lisle Eyes to the Skies, Navy Pier, Live Chicago Music Fest and many others. Members of the band are Alex Evans, bass guitar, vocals; Wayne Garamoni, lead vocals; John Hackell, guitar, vocals' and Rob von Daal, drums, percussions, vocals.
Downpour, AC/DC tribute band, comes on stage at 9:00 p.m. The band gives a professional act that is family friendly and covers both the Bon Scott and Brian Johnson eras. Members of the band are Rhett Follman, vocals; Chris Dyrstad, lead guitar; Tom Gauss, rhythm guitar; Michael Jarecki, drums; and Guy Bazeliwich, bass.
There are two bands on Sunday. Starting at 4:00 p.m. is Projecto 7, a Puerto Rican Salsa and Tropical band. They perform Salsa, Bachata, Merengue, Cumbia and Cha Cha.
Sammy and the Knights, a 60s and 70s cover band, performs at 6:00 p.m. Some of the artists they play are Chicago; Eagles; Earth, Wind, and Fire; Rolling Stones; Joe Cocker; Bob Seeger and Wilson Picket; just to name a few. Sammy is the lead guitarist and some members are from the Knights of Columbus at St. John the Baptist Church in Winfield; former West Chicago resident Tony Reyes plays the drums.
As you enjoy the festival remember to thank the many individuals, businesses and organizations that make this event possible. The City sponsors and Western DuPage Chamber organizes Railroad Days. Through in-kind and monetary donations, other sponsors are Republic Bank, Northwestern Medicine, West Chicago Park District, FNBCO Bank & Trust, J2 Insurance and WBIG 1280. To view the detailed schedule visit https://www.wcrailroaddays.com.
AROUND AND ABOUT
The 2019 Washington Street Reconstruction started Monday, July 8, 2019 and is scheduled to be completed by Monday, October 28, 2019. Dates and schedules may fluctuate because of weather conditions and/or railroad coordination. The contractor is Schroeder Asphalt Services. The project limits are between Arbor Avenue and Clara Street and the net length of improvements is approximately 1,726 feet, 0.33 miles. The existing concrete pavement will be removed and replaced with asphalt. Substantial sections of curb and gutter and sidewalk also will be removed and replaced. The intersection of Main Street/Fremont Street will be slightly modified to address Americans with Disabilities Act sidewalk issues. The project will be constructed in four phases. Traffic control signs will be posted prior to and during construction notifying residents and businesses of the proposed construction and/or detour routes.
Phase I and II will reconstruct Washington Street between Wood Street and Clara Street and will result in the closure of the Union Pacific and Canadian National railways at-grade crossings for approximately 25 days. During Phase I and II, Washington Street will remain open to two-way traffic between Arbor Avenue and Wood Street. For all practical purposes, there is no parking available on Washington Street. Parking is available at Community High School District 94 Administrative office, 157 West Washington Street; West Chicago Public Library, 118 West Washington Street; Gallery 200, 103 West Washington Street; Fremont Street parking lot and Turner Court parking lot.
Once these two phases are complete, construction will proceed into Phase III and IV. I will go into more detail on these when that time nears. Each of these phases III and IV of construction should last approximately 30 days. (www.merleburl.com)
"Flowers and Buds" is the exhibit for the month of July on the Creative Wall at West Chicago Public Library, 118 West Washington Street. The display features the artwork of Gallery 200 member Kathi Kuchler. She is a certified botanist watercolorist and illustrator through Morton Arboretum. Kuchler said her garden inspires her to paint flowers, birds, landscapes and ponds. (www.merleburl.com)
Artwork by West Chicago resident Kathy Steere is in the "Illumination," the Professional Art Quilt Alliance exhibit, in July and August at Orland Park Library, 14921 Ravinia Avenue. This exhibit recently was at Gallery 200.
We-Go Community Theater of the West Chicago Park District presents "Annie." Performances are at 7:00 p.m. Thursday and Friday, July 11 and 12, and at noon Saturday, July 13, 2019, at Wheaton Academy Fine Arts Center, 900 North Prince Crossing Road. Ticket price at the door is $10. (www.merleburl.com)
Glen Arbor Community Church, 204 Church Street, hosts a variety of community events at no charge this upcoming weekend. To register, visit www.glenarbor.org or call (630) 293-5980.
From 12:30 to 6:00 p.m. Friday, July 12, 2019, is the Nerf, Art and Games Festival geared for teens. Activities include Nerf War, hands-on-painting workshop, video and board games and snacks.
From 12:30 to 5:00 p.m. Saturday. July 13, 2019 is the Bible and Sports Camp for children ages 5 to 13. The camp includes a variety of sports and game activities, Bible lessons and snacks. There are individual and team awards. Also college-age volunteers are available to help persons with yard work and other tasks.
From 1:00 to 4:00 p.m. Sunday, July 14, 2019 is the All Community BBQ. The event includes food, drinks, snow cones, games and music. (www.merleburl.com)
"Twin Works" is the exhibit for the month of July at Kindred Coffee Roasters, 148 West Washington Street. The work features the artwork of twin brothers Bodo and Uwe Gsedl. Bodo lives in Taufkirchen (Vils), Germany and Uwe resides in West Chicago. The artists' reception is from 6:00 to 8:00 p.m. Friday, July 12, 2019. (www.merleburl.com)
"Fantasy & Imagination" is the exhibit for the month of July at Gallery 200, 103 West Washington Street. It is a whimsical collection of fine arts and gifts. Featured artists are First Star Art, painting, mixed media and digital photography; Sharon Malec, fabric art; Judith Horsley, photography; Karen Castillo, photography and digital art; Megan Jenkins, mixed media, drawing and painting; and Mike Olson, painting. The artists' reception is from 6:00 to 9:00 p.m. Friday, July 12, 2019. In addition to snacks and beverages, there is music and door prizes. (www.merleburl.com)
West Chicago Cheerleading Organization registration is open through Saturday, July 13, 2019. It is open to all who are going into first through eighth grades. To register, visit www.leaguelineup.com/welcome.asp?url=wegoyouthcheer, under pages.
The Tri-Village Garden Walk, featuring six gardens in Bartlett, is from 9:00 a.m. to 3:00 p.m. Saturday, July 13, 2019. The ticket price is $12 in advance. Purchase the tickets that give program information, at We Grow Dreams Greenhouse, 1055 West Washington Street. Proceeds benefit the greenhouse. For further information, visit www.trivillagegardentclub.org.
The mission of the greenhouse is to provide people with disabilities the opportunity to lead fulfilling lives and to train and work in a supportive, safe and caring environment while producing and providing products and services to the community. In this pursuit, we honor the concepts of human dignity, respect, hard work, fellowship and friendship.
While Reverend Sue Ebersold, pastor of St, Michael's United Church of Christ, 400 West Washington Street, is on vacation different persons lead the 9:30 a.m. worship services. Kathy Hummel leads the Sunday, July 14, 2019, service along with a Hymn Sing. Music Director Len Redelsherger provides the accompaniment.
Dance the Day Away is the event at 2:00 p.m. Sunday, July 14, 2019, at Turtle Splash Water Park, 129 West National Street. Janet Dance Team leads the program.
West Chicago Public Library offers a two-hour Microsoft Excel Level 2 class at 2:00 p.m. Tuesday, July 16, 2019, in the conference room, 118 West Washington Street. The class goes beyond the basics, teaching formulas, tables, charts and graphs. To make a reservation, call adult services department at (630) 231-1552, extension 4.
RockStar Rodeo rock and country band is the entertainment at 7:00 p.m. Wednesday, July 17, 2019, at the Shell in Reed-Keppler Park, 129 West National Street. Their high energy delivery encourages dancing and sing-along with its repertoire of top 40 county songs and timeless rock classics from the 80s to today.
In partnership with Cantigny Park, the League of Women Voters of Wheaton hosts a Civics Awareness program Thursday, July 18, 2019, in the McCormick House at Cantigny, 1S151 Winfield Road in Wheaton. Social time is at 6:30 p.m., followed by the program at 7:00 p.m. The topic is "Census 2020," presented by Martina "Tina" Hone, Chief Impact Officer at YWCA Metropolitan Chicago. She discusses why the 2020 census is so important and how it impacts Illinois. Complimentary coffee and dessert are served. Tram service is available. Registration is required for the free program. To register visit http://bit.ly./2020-census-lwv Parking is free.
Hone oversees the Economic Empowerment Institute and the public policy portfolio of the YWCA. She has more than 20 years working in the Washington, DC public policy and political arena. She was the founder of Coalition of the Silence, a not-for-profit organization committed to giving minority and socioeconomically disadvantaged parents an equal voice in the education of their children. Hone received her BA degree in Political Science from the University of Chicago and her law degree from the University of California, Berkeley.
League of Women Voters of Wheaton includes West Chicago, Warrenville, Winfield, Wheaton and Carol Stream. The League of Women Voters is a non-partisan organization that does not support or oppose any political party or candidate, but whose purpose is to promote political responsibility through informed and active participation of citizens in government. (www.merleburl.com)
People Made Visible hosts Art in the Park, a family night of music and art at the Shell in Reed- Keppler Park, 129 West National Street. It takes place at 6:00 p.m. Friday. July 19, 2019. Guests can bring a lunch and should wear play clothes to decorate while taking part in interactive art.
The Third Annual Special Olympics Softball Game and Pig Roast is Sunday, July 28, 2019. The game between the West Chicago Police Department and West Chicago Fire Protection District is at 1:00 p.m. at Reed-Keppler Park, 241 West National Street. The Police Department was the winner last year. Following the game is the Pig Roast at Hawthorne's Backyard Bar & Grill, 1200 West Hawthorne Lane. The charge is $10. Other activities include 50/50 raffle, raffle, including tickets for 2018 Harley-Davison and Can-Am Defender HD5 all-terrain vehicle and, silent auction. All proceeds benefit the Law Enforcement Torch Run for Special Olympics Illinois. For further information, call Robbi Peterson at (630) 918-6326.
Lawn games for all ages take place from 6:00 to 8:00 p.m. Wednesdays, and end July 31, 2019, on the library lawn next to the parking lot, 118 West Washington Street. Among the many games available are badminton and bocce ball. In case of rain, there are board games inside the library.
During the summer only Veterans of Foreign Wars Post 6791, 431 North Neltnor Boulevard, hosts bingo on Wednesdays. Doors open at 5:00 p.m., games start at 7:00 p.m. The Auxiliary games are Sundays. Doors open at noon, games start at 2:00 p.m. Bingo at American Legion Post 300, 123 Main Street, has ceased for the summer and resumes Friday, September 6, 2019. However, the Wednesday and Friday Fish Fry and Thursday dinner from 3:00 to 8:00 p.m. still continue.
Sincere sympathy is expressed to the family of Bruce Smith who passed away at the age of 65 Tuesday, July 2, 2019.
West Chicago residents Kurt and Spencer Schramer achieved the rank of Eagle Scout at the age of 17 and were members of Troop 32 Carol Stream American Legion Post 76, under the leadership of Scoutmaster Wally Wonderling. Their parents are Kevin and Mary Schramer. Their grandfather was the late Chuck Schramer of West Chicago, who was a long time member of Veterans of Foreign Wars Post 6791.
Kurt completed his requirements for Eagle with 41 merit badges in February 2017. His project involved making 18 wooden triangle flag display boxes to be used by the Carol Stream American Legion. The team cut, assembled and stained the boxes.
Spencer completed his requirements for Eagle with 37 merit badges in August 2918. His project involved organizing groups of people to clean all the ceiling tiles at the West Chicago American Legion Post 300. The team took down each tile, hand scrubbed them, dried and reinstalled them. There were more than 500 two feet by 4 feet tiles. (www.merleburl.com)
At the Monday, July 1, 2019, meeting, City Council approved the creation of the DuPage Metropolitan Emergency Response and Investigation Team. This is the consolidation of both the DuPage County Major Crimes Task Force and the DuPage Felony Investigative Assistance Team. The item summary states, "The pooling of resources into a combined County-wide entity would lead to the expedient solution of serious crimes, critical incidents and the law enforcement endeavors."
Council also approved the purchase and installation of a Mechanical Assist High-Density Mobile Storage System and Pass Through Evidence Lockers at the Police Station for the cost of $37,105 from Wolter Group. The time summary states, These "allow the Department to store the same volume of items in a fraction of the space, flowing more room for storage in the present and accommodate growth of incoming evidence in the future."
Council approved the creation of a mural by Mexican artist Juan Chawuk to be installed on the southwest side of the Supermercado Tampico building. The mural would measure approximately eight feet by sixteen feet.
West Chicago Clark Gas Station, 139 West Washington Street is closed. The City owned the property and the owner was renting it; the City did not renew the lease.
Ryan Kral and Todd Baseggio recently celebrated their tenth year with the West Chicago Fire Protection District.
My email address is merleburl@earthlink.net.