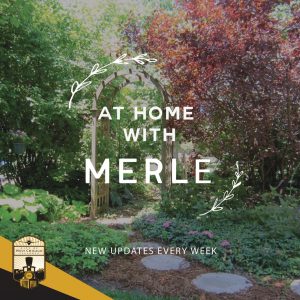 West Chicago resident Judith Horsley's interest in the environment, especially the preservation of the Monarch butterfly, helped lead the way to the creation of two butterfly gardens, one in Don Earley Park, 840 East Washington Street, and one in Reed-Keppler Park, 129 West National Street.
When Judi and her husband Mike were visiting in California last year, State Representative Karina Villa (D-49) held a meeting about conserving the Monarch Butterfly and other pollinators. Horsley explained, "Michael Rizo from the US Forest Service International Programs attended and through him the City learned about the North American Monarch Institute training program in Madison Wisconsin." The United States Forest Service International Programs, the Monarch Joint Venture, and the University of Wisconsin – Madison Arboretum on Monarch and Science Inquiry Learning sponsored the program
Villa recommended two teachers from West Chicago Elementary School District 33 to attend, Mary Szul and Anna Leuer. They also were looking for a facilitator for the program. For this, they contacted Lonnie Morris of the DuPage Monarch Project, who suggested an individual who was unable to attend. "I was her second choice. Interestingly, I had met Michael Rizo about seven years ago at the Wild Things Conference when I attended a session on Community Engagement through Monarch Conservation."
Horsley, Szul and Leur were among the more than 60 persons from around the US, Canada and Mexico attending the training. Much of what was taught and discussed was geared toward teachers, "but there were other facilitators from the Field Museum, the Peggy Notebart Nature Museum and other nature centers." The purpose of the sessions was to further an understanding of the use of native plants and the importance of pollinators, and to learn how to help facilitate projects in and around communities.
Part of the training included preparing a grant proposal to create a pollinator garden at schools or other locations. Checking to see if the City would like another pollinator garden, Horsley contacted Rosemary Mackey, City Marketing and Communications Coordinator, who put her in touch with West Chicago Park District Executive Director, Gary Major, and Superintendent of Parks, Michael Gasperini. The West Chicago Park District suggested Don Early Park, "which suited my idea of a teaching garden for people who would want to learn about planting their own pollinator garden and excite them about pollinator conservation." In the summer, Gasperinia and Horsley met again to start work on the grant proposal.
"He is wonderful to work with and following that meeting he sent me an early sketch of a garden design in the shape of a butterfly." A decision to also create a pollinator garden across from the ARC Center was made. "Completing the grant proposal was extensive, but between Michael and me, we made the deadline." The proposal received the maximum award of the NAMI in the amount of $1,000, which paid for purchase of some of the plants, and the West Chicago Park District paid for the rest.
Receipt of the award was in March 2020, but after the stay-at-home order due to COVID-19. The precautions needed to prevent transmission of the virus altered some of the plans outlined in the grant. "For one, we wanted to invite the public to help plant the garden at the Don Earley Park and to hold classes. We may be able to put together some online training or be creative in other ways as we move into different phases of opening the State to activities." However, the West Chicago Park District was able to continue work on both gardens, The Don Earley Park garden was completed Tuesday, June 2, 2020.
Horsley and Gasperini put together a native plant list, ensuring blooms from spring through fall. Some of the plants at Don Earley Park are Echinacea Sombrero Flaming Orange Cone Flower and Rudbeckia. At Reed-Keppler Park, plants will include Prairie Winds Apache Rose Switch Grass (Panicum virgatum 'Apache Rose'), Oligoneuron rigidum Stiff Goldenrod, Asclepias tuberosa 'Hello Yellow Milkweed' and Baptisia australis.
Horsley mentioned she met with the two teachers before school started last fall. "Leuer did an amazing job of incorporating what was learned at the North American Monarch Institute into her curriculum… I am planning on contacting her to ask her to help with the online education ideas."
Summing up the program, Horsley said, " It was a wonderful experience all together from attending the training, working with Rosemary, preparing the grant proposal, working with Michael Gasparini and having Don Earley Park garden planting completed last week." (www.merleburl.com)
AROUND AND ABOUT
Knowing West Chicago has talent, the West Chicago Park District is hosting a Virtual Talent Show, featuring a different category each week. The first category is vocal, solo, duet or ensemble. District staff made their selections from video submitted. The community voting is Wednesday, June 10, and Thursday, June 11, 2020, at the Facebook page, https://www.facebook.com/WestChicagoParks/.
Due to a generous donation of lunches from Robert R McCormick Foundation/Cantigny Park, lunches are distributed from 11:00 a.m. to 12:30 p.m. Mondays, Wednesdays and Thursdays through Tuesday, July 31, 2020, at St. Andrew Lutheran Church, 151 North Prince Crossing Road.
For a Summer Community-Wide project, the West Chicago Cultural Arts Commission holds a Haiku Poetry event. Poets and community members can submit their own positive haiku in a language of their choosing. All poems must follow the standard 5-7-5 Haiku format. Cultural Arts Commission members screen each submission to ensure variety, originality, and quality. Persons can submit up to three haiku at https://form.jotform.com/201537209428151. The selected haiku then are printed 18"X24" double sided yard signs. The goal is to have 84 signs displayed, with 12 in each of the seven wards. Both residents and businesses have the opportunity to pre-register for consideration to publicly have a poem on their property. After the selection of the sites, a simple map will be on the City's website, www.westchicago.org and persons can view the signs while walking or driving through the community. (www.merleburl.com)
Healthy West Chicago hosts several Cooking Matters virtual classes. To register visit, https://us02web.zoom.us/j/82641536889. One takes place from 4:00 to 4:30 p.m. Thursday, June 11, 2020. Nutrition educator Maria Trejo gives tips on eating healthy, saving time in the kitchen and involving children in food preparation.
The second one is from 6:00 to 6:30 p.m. Thursday, June 18, 2020. Dietician Nutritionist Melissa O'Brien, teaches substituting ingredients in recipes, sharing making ideas to allow family members to choose ingredient and sharing tips on creating recipes. Registered participants receive an email with recipes that are to be demonstrated.
Other upcoming events include a virtual 5K Run in August and virtual Move with the Mayor in August and September. (www.merleburl.com)
St. Andrew Lutheran Church, 151 North Prince Crossing Road, hosts Northern Illinois Food Bank Mobile Pantry, from 10:00 to 11:30 a.m. Thursday, June 11, 2020. Persons need to bring their own bags or boxes. (www.merleburl.com)
Union Pacific Railroad is closing Wood Street between South Aurora Street and West Washington Street to replace the at-grade crossing from Monday, June 1, through Friday, June 12, 2020. There is a detour route using Church and Clara streets. Following the replacement of the at-grade crossing, the City will install the final asphalt course on Washington Street.
The virtual Graduation Ceremony for the Class of 2020 of West Chicago Community High School is Friday, June, 12, 2020.
Due to COVID-19 pandemic, West Chicago's 17th annual Citywide Collection takes place on one day only this year, Saturday, June 13, 2020. Using eight "refuse" stickers, residents can dispose of an unlimited amount of acceptable items. These include barbecue grills, bicycles, furniture, box springs and mattresses and household fixtures excluding electronics. Carpeting and household construction materials both have certain requirements. Some unacceptable items are hazardous waste, tires, automobile parts, fluids and batteries, oil-based paint pesticides, propane tanks and large household appliances. Helpful hint-attach your eight stickers to your garbage container, as your junk may be someone else's treasure. For a list of acceptable items or for more information, visit the City's website www.westchicago.org, under Residents/Services/Citywide Collection or call (630) 293-2255.
National Flag Day is Monday, June 14, 2020. Remember to proudly display the flag at your home and/or business. In 1916, President Woodrow Wilson issued a proclamation of establishing a national flag day to honor the United States of America flag and to commemorate the flag's adoption by the Continental Congress on June 14, 1777. On that date, the congress replaced the British symbols of the Grand Union flag with 13 white stars in a circle of blue and 13 red and white stripes, which represent the original 13 colonies. Each of the stars in the flag of today represents the 50 states in the United States. Flag Day did not become official until President Harry Truman signed the legislation in 1949.
The League of Women Voters of Wheaton partners with the Wheaton Public Library for its Livingroom Conversation—virtually. The meeting is at 7:00 p.m. Monday, June 15, 2020. The topic is "Money In Politics." To "attend" email Bari Ericson at ce@wheatonlibrary.org for more information. Enter your email address for instructions and connection details. Registration ends 15 minutes before the start time of the program.The goal of Livingroom Conversations is to bring local citizens together to discuss topics of mutual interest from multiple perspectives.
League of Women Voters of Wheaton includes West Chicago, Warrenville, Winfield, Wheaton and Carol Stream. The League of Women Voters is a non-partisan organization that does not support or oppose any political party or candidate, but whose purpose is to promote political responsibility through informed and active participation of citizens in government. (www.merleburl.com)
West Chicago City Museum Historiography program, a non-fiction book reading group, is at 1:00 p.m. Thursday, June 18, 2020, via Zoom. The book to be discussed is "Grant" by Ron Chernow. Museum Director/Curator Sara Phalen said, "We did this one in the past, but with the recent documentary that aired, we are going to talk about Grant again." For further information, visit Friends of West Chicago City Museum website, wegohistory.com or call (630) 231-3376.
Grant is a 2017 biography of Ulysses S. Grant, the 18th President of the United States. Grant, a Union general during the Civil War, served two terms as president, from 1869 to 1877. Ron Chernow is an American writer, journalist, historian, and biographer. He has written bestselling and award-winning biographies of historical figures from the world of business, finance and American politics. (www.merleburl.com)
Black Parent and Teacher group of West Chicago Elementary School District 33 has a Virtual Juneteenth Celebration, a family friendly event, Friday, June 19, 2020, on Zoom. The details for the Zoom link will be on the Facebook event page, https://www.facebook.com/wegoD33/. Juneteenth is a combination of June nineteenth, a holiday commemorating the effective end of slavery in the United States, and it is the oldest national celebrated commemoration of the ending of slavery. In 1979, Texas became the first state to make Juneteenth an official holiday,
On June 19, 1865, two months after the surrender of Confederate General Robert E. Lee at Appomattox Court House in Virginia, Union General Gordon Granger and approximately 1,800 federal troops arrived in Galveston, Texas, to take control of the state and enforce the Emancipation Proclamation. The Emancipation Proclamation, issued by President Abraham Lincoln in 1963, did not instantly free any slaves as it only applied to places under Confederate control and not to slave-holding border states or rebel areas already under Union control.
He read Order No. 3, which declared. "The people of Texas are informed that, in accordance with a proclamation from the Executive of the United States, all slaves are free." This signaled the freedom for the 250,000 slaves in Texas. The newly freed blacks started celebrating. Emancipation did not happen overnight for everyone. In some cases, slave owners withheld the information until after harvest season. The formal abolishment of slavery came about with the adoption of the 13th Amendment in December 1865.
Turtle Splash Water Park is not open this summer. However, the mascot Tortuga can visit homes to make it a special birthday party of event for children. Persons must wear face masks and maintain the social distance. To schedule a visit, email eplesnicar@we-goparks.org. (www.merleburl.com)
St. Mary's Catholic Church, 140 North OakwoodAvenue, has resumed regular Mass services . Reservations are required and may be made at http://stmarywc.org. Online masses still are offered.
Hawthorne's Backyard Bar & Grill, 1200 West Hawthorne Lane, has live music entertainment every weekend.
LaTaqueria has moved from 116 Main Street to 1400 South Neltnor Boulevard, chasing its name to West Chicago Taqueria .
Winfield Farmers Market, Geneva and County Farm roads, now is open from 7:00 a.m. to 1:00 p.m. Wednesdays.
According to the statement on the West Chicago Public Library website, "The Library remains closed until further notice due to the Covid-19 Pandemic. While the state of Illinois, in general, is moving into phase 3, the number of positive Covid-19 cases during the month of May places West Chicago in phase 1. The number of positive cases of Covid-19 in West Chicago has risen from 238 on May 4 to 685 on May 28, according to statistics from the DuPage County Health Department. While the number of Covid-19 cases continues to rise sharply, it does not meet the Governor's guidelines, at the local level, to move into phase 2 of reopening plans. While we all would like to see things return to normal, it simply isn't safe until the number of positive cases begins to flatten or decrease for at least 2 weeks. Once that happens, the library will begin to offer curbside service for local patrons only (those with a West Chicago Public Library card). If positive cases continue to decrease, the Library will enter Phase 3 of its reopening plan and begin to allow patrons to enter the library at a reduced capacity and possibly with limited hours of operation while following social distancing criteria and adhering to recommended safety precautions. Continued flattening or reduction over time will allow the library to continue moving through phases 4 and 5, and eventually return to full programs and services. While the library building is closed, patrons still have access to the library's digital library, virtual reference, and virtual programming. Please check the library web site and calendar for more information or follow us on the Library's social media outlets."
Wayne Township, 27W031 North Avenue is on a soft open. Although staff is in the office, the doors are locked; all visits are by appointment only. To speak to someone in the Assessor's office, call 630-231-8900. To speak to someone in the Supervisor's office, call (630) 231-7140. To speak to someone in General Assistance Department/Food Pantry, call 630-231-7173. Persons visiting the office must wear face masks at all times. The Senior Center remains closed until further notice. Wayne/Winfield Area Youth/Family Services continues to operate under the stay-at-home order.
Due to COVID-19, Gallery Theater lost its lease-no productions, no revenue. After moving out of 129 Main Street, the company's belongings are being stored at Gallery 200. It is the hope of all involved that the theater will be able to reopen and entertain with its superb productions.
It is time to get counted—in the 2020 Census. Households can do the census online, mail the paper questionnaires, if one was received, or call (844) 330-2020. Contrary to popular belief, persons do not need their Census ID code in order to fill out the Census. People can fill the form out online at my2020census.gov or over the phone by simply stating their address. The census form is available in English and 12 additional languages. Business, community leaders and local government use the census data to create jobs, ensure public safety preparedness and support community initiatives. The US Constitution mandates that everyone in the country is counted every 10 years. The reasons it is important that everyone be counted include redistricting, fair representation and the distribution of $675 billion in federal funds. The purpose of the census is to gather statistical information. Information on individuals is not shared or released. (www.merleburl.com)
The DuPage County Health Department developed a dashboard to provide information on the total number of people, in DuPage County, who have tested positive for COVID-19. In addition, the dashboard includes a map which shows the distribution of reported cases by municipality and is updated at 4:00 p.m. daily. DuPage County's "COVID-19 Dashboard" is a one-stop-shop for all the information it offers including a town-by-town breakdown of cases. As of 4:00 p.m. Monday, June 8, 2020, there were 708 cases out of 3,251 tested, and ten deaths in West Chicago with the majority of the persons age 60 and under. As of Sunday, May 31, there were 37 cases and four deaths at Alperion Care on North Avenue, and ten cases and one death at West Chicago Terrace on Joliet Street. These numbers include patients and employees. Keep in mind, the statistics of cases date to the beginning of the trace count. Remember to follow the social distancing order, wear masks and wash hands.
To keep residents aware of community COVID-19 updates, the City has posted West Chicago's COVID-19 COMMUNICATIONS CENTER on its website, www.westchicago.org. Also included are the weekly updated messages from Mayor Ruben Pineda. It is located on the upper left-hand side in red. Clicking on this, residents can see the latest information.
Sincere sympathy is extended to the family of Herman Altmarino, who at the age of 64 passed away Tuesday, June 2, 2020.
At its Emergency Food Drive for PADS, First United Methodist Church of West Chicago collected two carloads of non-perishable foods and other items.
On June 1, 2020, The GardenWorks Project built its 500th garden in West Chicago. "Since 2012, we have installed more than 100 gardens in the community, giving 100 families greater access to fresh produce."
In the Second Annual National Community Service Awards, the United National Association of the USA and InnerView recognized 26 West Chicago Community High School Honor Society students. This program is designed to connect student community service activities and commitment to the Sustainable Development Goals to transform our world. Students from West Chicago Community High School delivered the most impact for SDG 3, Good Health & Well-Being. A key benefit students gain through this program is the development of a digital service resume for use in job and college applications to demonstrate personal commitment, 21st century skills, and key areas of interest. The three tier award program recognizes a range of student achievement. These are Merit for 20 hours, Honor for 40 hours and Ambassador for 100 hours.
Honor Awardee is David Fatheree,
Merit Awardees are Alexandra Alcantar, Luciana Balzer, Emily Bove, Matt Brotnow, Lola Browning, Payton Campbell, Isabela Casimiro, Maria Esparza, Norma Garcia, Madelyn Goodale, Sarah Gramit, Moncerat.
Others are Ruby Lebo, Edith Luna, Casey Mantz, Liliana Marquez, Emily Munoz, Ryan Nguyen, Julia Nosky, Valeria Perez, Vianca Perez, Grace Quiroz, Rebecca Rethford, Swera Sharma, and Abil Vellikara. The WCCHS National Honor Society sponsor is teacher Brigitte Deb. (www.merleburl.com)
Mary Kassir is the new principal at Gary School, replacing Stephanie Drake. She has been in education for 18 years, including West Chicago Elementary School District 33. Kassir returns to West Chicago from Cicero School District 99, where she served as Principal of Sherlock Elementary School, a brand new 21st century State-of-the-Art, full STEAM and Dual Language Pre-K through 6th grade school.
She has a Master's degree in Spanish Literature from Northern Illinois University in DeKalb, and was awarded the 2011 Outstanding Woman Student Award in Romance Languages for her efforts. Her second Master's degree is in Educational Leadership with a Principal endorsement from North Central College in Naperville, where she focused her efforts on bridging the achievement and opportunity gap. Kassir serves as Vice President of the Illinois Association of Latino Administrators and Superintendents. (www.merleburl.com)
At the Monday, June 1, 2020, meeting, City Council approved a resolution supplementing the Mayor's emergency proclamation. The purpose is to accommodate local restaurants and bars under Phase 3 of the Governor's Restore Illinois Plan. It allows the opening of bars and restaurants for outdoor dining or services complying with the social distancing guidelines with the exception of members of a single household, the utilization of parking lots for the activities and other services the restaurants or bars would need to avail themselves of outdoor service, allowing the sale of alcoholic beverage, including parking lots at the outside seating. The retail sale of alcohol outside provided by the resolution expires in 90 days. Any noises or music fall within the City's current sours regulations and all music must cease by 9:00 p.m. Each establishment providing outdoor dining may use the restroom facilities within the building on the establishment's premises. The resolution also provides a grant up to $3,000 to reimburse operators for any expenses incurred for setting up outdoor dining. Costs include tents, tables, chairs barricades, signage and outdoor set ups. With the passage of this resolution, some restaurants have started outside dining. It is best to check with the eating establishment to see what options are available, outside dining, pick up and/or delivery. (www.merleburl.com)
Also approved was the sale of the city-owned property at 513 Church Street for the amount of $9,000 to Maria Isabel Delgardo Perez and Cesar Ismael Correa Garcia. The sale of the property allows the site to be returned to the tax rolls as a privately held parcel.
Council approved the Master Services and Purchasing Agreement for the amount of $177,342, payable over the course of five years, with Axon Enterprises, Inc. This is for in-car camera system. The West Chicago Police Department currently has 18 police cars equipped with the system. The item summary states, "As such, with this purchase, all officer-generated video and audio footage, in car cameras and Body Worn Cameras, now will utilize the same platform for purposes of playback, labeling and storage."
Also approved was West Chicago Cultural Art Commission's proposal for a Haiku Yard Sign public art project for an amount not to exceed $5,000. In addition to the printed haiku signs being placed on private property and public rights-of-way, other activities involved with the project include online photo promotions, a scavenger hunt and a call for favorite haiku.
My email address is merleburl@earthlink.net.