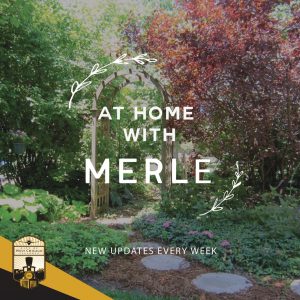 As I was searching for an article in my saved articles and columns in 2005, I came across some other interesting tidbits from 15 and more years in the past, especially in the "The Press Was There" section (one that was popular and well read). The division was 75 years, 50 years, 25 years, 10 years and 5 years. Putting in today's time period, I have made the years 15 years, 20 years. 25 years, 40 years, 65 and 90 years. I hope you enjoy these little glimpses into the past.
Fifteen years ago Synergy Builders, Inc. opened its new showroom, office and workshop in March at 850 Meadowview Crossing. The business started in 2000. Jacobsen's Flowers and Gifts on Main Street under the ownership of Judy and Roger Malberg, celebrated its 10th anniversary in May 2000. In July 2000, 41 members of West Chicago Sister Cities traveled to Taufkirchen (Vils), Germany to attend the reenactment of the 1475 Hochzeir wedding. West Chicago was one of the 16 charter members of the Metro West Government Council in June 2000.
Twenty years ago, after more than 100 years with a community newspaper, the West Chicago Press closed up shop and moved to Glen Ellyn. After 24 years, Bob Kramer sold his business, Bob's Salt & Feed, to Jim and Jackie Hudman. Jacobsen's Flowers and Gifts on Main Street under the ownership of Judy and Roger Malberg, celebrated its 10th anniversary in May 2000. In July 2000, 41 members of West Chicago Sister Cities traveled to Taufkirchen (Vils), Germany to attend the reenactment of the 1475 Hochzeir wedding. West Chicago was one of the 16 charter member of the Metro West Government Council in June 2000.
Some of these events may seem like yesterday, but they were 25 years ago. The West Chicago K-Mart in Oliver Square closed at the end of August. West Chicago Plan Commission recommended the approval of the building of a cul-de-sac of five houses off Arbor Avenue and Hawthorne Lane. Plumbing repair work was cited as the cause of a major fire that injured two firefighters and destroyed six apartments at Main Street Apartments. After 20 years, Charlene Gaede retired as secretary/bookkeeper for Winfield Township. Willamette Industries business forms production plant, 430 Industrial Drive, celebrated the plant's 10th anniversary in West Chicago. The grand opening of the Prairie Oaks Family Aquatic Center, now Turtle Splash Water Park, was June 17. After 20 years in the florist business, Ray and Sue Tunelius, owners of Jacobsen's, sold the business.
Forty years ago, movies that played at Cascade Outdoor Theater included "Hooper, "Silent Screen," "The Main Event," "Hog Wild," "Bronco Billy," "The In-laws" and "Lady and the Tramp," The Chicago & Northwestern Railroad depot controversy was not new, but the City's unannounced move to close the station as unfit for public use caught the community and the railroad by surprise
Sixty-five years ago, West Chicago's oldest active industry Belding, Inc. became the most progressive house moving and machinery erection company in the world. A petition seeking the annexation of a parcel of land in the Joliet Street area was filed with the county. West Chicago Community High School commencement exercises had special significance for the school and community as the class of 1955 was the 50th class to be celebrated since the high school opened. Bob Westrom opened a shoe store in the building at 119 Main Street that had once housed the library.
Ninety years ago officials of Chicago & Northwestern Railway announced a construction program involving the expenditure of $174,000 was planned for the West Chicago Stockyards in 1930 and a smaller amount was needed to bring the yards to completion in 1931. Superintendent of Public Works, F. E. Schacht worked out and presented to City Council what was thought to be an improved system of house numbering. Dr. C. W. Keppler celebrated 25 years of dental practice in West Chicago. Millie Alice Gregory was the first member of the fair sex in this town to operate an insurance agency on her own. If plans the street and alley committee of the city council go through, Depot Street will be known as Main Street, North Street will change to Washington Street and Railroad Street will be known as Hillview Avenue.
AROUND AND ABOUT
The winning banners in the Thirteenth Annual Community Banner project, sponsored by West Chicago Cultural Arts Commission, are displayed on light poles in the historic downtown area now through the end of August.
Winning artists in the 2020 City Banner Competition with the theme of "Home" are Lew Achenbach, Margaret Bucholz, Krystal Fuller, Annie van Gorkom, Anni Holm, James Lauro, Christopher Lucero, Krista Kimme and Kathy Manning. Others are Buddy Plumlee, Laurie Pollpeter Eskenazi, Cassandra Raymundo, Bridget Simbila, Janelle Standinger, Kathy Steere, Emese Toth and Bruce Treudt.
The independent juror was Ryan Hammer, co-owner of Kindred Coffee Roasters at 148 West Washington Street.
West Chicago City Museum Historiography program, a non-fiction book reading group, is at 1:00 p.m. Thursday, June 18, 2020, via Zoom. The book to be discussed is "Grant" by Ron Chernow. Museum Director/Curator Sara Phalen said, "We did this one in the past, but with the recent documentary that aired, we are going to talk about Grant again." For further information, visit Friends of West Chicago City Museum website, wegohistory.com or call (630) 231-3376.
The League of Women Voters of Wheaton and Cantigny Park sponsor programs focusing on themes of civic awareness and encouraging local participation in the democratic process. Due to the COVID-19 pandemic, the program, "Major Issues Before the Supreme Court" takes place via Zoom at 7:00 p.m. Thursday, June 18, 2020. The speaker is Steve Schwinn, Constitutional Law Professor at John Marshall Law School. He discusses current issues before the Supreme Court and their implications. Schwinn is a professor at UIC John Marshall Law School and a frequent commentator on issues related to constitutional law and human rights. He is a co-founder and co-editor of the Constitutional Law Prof Blog and an occasional contributor to other blogs and publications. To register, visit https://my.lwv.org/illinois/wheaton/calendar/civic-awareness Persons receive the Zoom link after they register.
League of Women Voters of Wheaton includes West Chicago, Warrenville, Winfield, Wheaton and Carol Stream. The League of Women Voters is a non-partisan organization that does not support or oppose any political party or candidate, but whose purpose is to promote political responsibility through informed and active participation of citizens in government. (www.merleburl.com)
Black Parent and Teacher group of West Chicago Elementary School District 33 host a Virtual Juneteenth Celebration, a family friendly event, Friday, June 19, 2020, on Zoom. The details for the Zoom link will be on the Facebook event page, https://www.facebook.com/wegoD33/. Juneteenth is a combination of June nineteenth, a holiday commemorating the effective end of slavery in the United States, and it is the oldest national celebrated commemoration of the ending of slavery. In 1979, Texas became the first state to make Juneteenth an official holiday,
On June 19, 1865, two months after the surrender of Confederate General Robert E. Lee at Appomattox Court House in Virginia, Union General Gordon Granger and approximately 1,800 federal troops arrived in Galveston, Texas, to take control of the state and enforce the Emancipation Proclamation. The Emancipation Proclamation, issued by President Abraham Lincoln in 1963, did not instantly free any slaves as it only applied to places under Confederate control and not to slave-holding border states or rebel areas already under Union control.
He read Order No. 3, which declared. "The people of Texas are informed that, in accordance with a proclamation from the Executive of the United States, all slaves are free." This signaled the freedom for the 250,000 slaves in Texas. The newly freed blacks started celebrating. Emancipation did not happen overnight for everyone. In some cases, slave owners withheld the information until after harvest season. The formal abolishment of slavery came about with the adoption of the 13th Amendment in December 1865. (www.merleburl.com)
People Made Visible partners with the West Chicago Garden Club, the West Chicago Historical Society and ZAZZ music group to offer a welcome to summer concert at 5:00 p.m. Saturday, June 20. 2020. The concert will stream on the People Made Visible's Facebook pagewww.facebook.com/PeopleMadeVisible.
A COVID-19 testing site opens from 8:30 a.m. to 12:30 p.m. Tuesdays and Thursdays, starting Tuesday, June 23, 2020, at St. Andrew Lutheran Church, 155 North Prince Crossing Road. Appointments are required and may be made at (630) 892-4355 or (847) 717-06455. (www.merleburl.com)
West Chicago City Museum Director Sara Phalen recently led a tour at Oakwood Cemetery. Other Stroll through History programs are scheduled throughout the summer. A tour of the Chicago Burlington & Quincy railroad depot, 134 Turner Court, and some history of railroading in West Chicago is at 10:30 a.m. Tuesday, June 30. The groups size is limited to six and reservations are required and may be made by calling (630) 231-3376 or sending an email wegohistory@gmail.org. This is the same contact information for persons wanting to suggest a site to visit. During Phase 3 of the Governor's Restore Illinois plan, all gatherings must be limited in size, commit to social distancing and wear a face covering or mask. (www.merleburl.com)
Cantigny Park now is open to the general public from 9:00 a.m. to 6:00 p.m. daily, with visitation capped at appropriate levels. The parking fee of $5 applies. Heightened cleaning and disinfecting procedures are in place, and guests are expected to practice social distancing. Face coverings are not required outside, but all visitors must wear a mask when using park restrooms. Only the gardens and grounds are accessible. The Visitors Center, except for restrooms, McCormick House and the First Division Museum remain closed. The playground and Army tanks also are temporarily off limits. Full-service outdoor dining will be available daily on the Bertie's Bistro patios from 11:00 a.m. to 2:00 p.m.
COVID-19 testing is now available from 7:00 a.m. to 3:00 p.m. Tuesdays through Fridays at DuPage County Complex, 421 North County Road; follow the signs to the testing site. Testing is free ,but limited tests are available per day. This is a drive-thru testing site where individuals will give themselves a nasal swab test with instructions from staff.
Community Fellowship Church, 28W240 North Avenue, now is reopened, holding limited attendance services, following state guidelines of capacity and social distancing. To make a reservation for a service, visit http://commfell.org/reserve or text "reserve" to (630) 416-9277. There still are online services.
Trinity Lutheran Church, 328 George Street, now holds limited church services Sundays. Due to limited seating/capacity regulations, reservations are necessary and can be made at (630) 231-1175. There still are online services.
Faith Community Church, 910 Main Street, has limited Sunday church service, following state guidelines of capacity and social distancing. To make reservations, call (630) 231-8230. There still are online services.
DuPage County complex, 421 North County Farm Road, has reopened. Hours are from 8:00 a.m. to 4:30 p.m. Monday through Friday.
Olde North Pancake House, 27W771 North Avenue, now has outside dining. Call (630) 293-4700 for reservations or space availability. (www.merleburl.com)
Egg Yolk Cafe, 100 North Neltnor Boulevard, has outdoor dining.
Sonny Acres Farm, 29W310 North Avenue, has added the Sonny Acres Express, with rides costing $5 a piece, from 10:00 a.m. to 3:00 p.m., daily except Mondays when the Fresh Farm Market is closed. (www.merleburl.com)
It is time to get counted—in the 2020 Census. Households can do the census online, mail the paper questionnaires, if one was received, or call (844) 330-2020. Contrary to popular belief, persons do not need their Census ID code in order to fill out the Census. People can fill the form out online at my2020census.gov or over the phone by simply stating their address. The census form is available in English and 12 additional languages. Business, community leaders and local government use the census data to create jobs, ensure public safety preparedness and support community initiatives. The US Constitution mandates that everyone in the country is counted every 10 years. The reasons it is important that everyone be counted include redistricting, fair representation and the distribution of $675 billion in federal funds. The purpose of the census is to gather statistical information. Information on individuals is not shared or released. (www.merleburl.com)
The DuPage County Health Department developed a dashboard to provide information on the total number of people, in DuPage County, who have tested positive for COVID-19. In addition, the dashboard includes a map which shows the distribution of reported cases by municipality and is updated at 4:00 p.m. daily. DuPage County's "COVID-19 Dashboard" is a one-stop-shop for all the information it offers including a town-by-town breakdown of cases. As of 4:00 p.m. Monday, June 15, 2020, there were 748 cases out of 3,490 tested (this does not reflect the number of persons tested Friday, June 21, at the County complex), and twelve deaths in West Chicago with the majority of the persons age 60 and under. As of Sunday, June 14, there were 37 cases and six deaths at Alperion Care on North Avenue, and ten cases and two deaths at West Chicago Terrace on Joliet Street. These numbers include patients and employees. Keep in mind, the statistics of cases date to the beginning of the trace count. Remember to follow the social distancing order, wear masks and wash hands.
To keep residents aware of community COVID-19 updates, the City has posted West Chicago's COVID-19 COMMUNICATIONS CENTER on its website, www.westchicago.org. Also included are the weekly updated messages from Mayor Ruben Pineda. It is located on the upper left-hand side in red. Clicking on this, residents can see the latest information.
Sincere sympathy is extended to the family of Craig J. Svesta, who at the age of 51 passed away Friday, June 12, 2020.
Deepest sympathy is expressed to the family of Peter Castro, who at the age of 92, passed away, Wednesday, June 3, 2020.
Sincere sympathy is extended to the family of Antonia P. (Posada) Segovia, who at the age of 97 passed away Thursday, June 11, 2020.
Sunday, June 7, 2020, West Chicago Fire Protection District dedicated Squad 7 to retired Deputy Chief Hugh Stott, who retired last June after 32 years of service. Stott brought the concept, provided much of the training and assisted in developing the design of the "heavy rescue" vehicle.
Assistant Chief Tim Leidig said, " A 'heavy rescue' is the firefighters' 'tool box' with equipment to perform all types of rescues from victims trapped in vehicles, machines, above or below grade, and collapsed structures." It also includes hazardous materials mitigation equipment and monitors. "The equipment the 'rescue' responds with ranges from a large mechanics tool box such as air/electric tools, hydraulic tools like the Jaws of Life, to essential firefighting equipment like SCBAs (self containing breathing apparatus) and the tools of firefighting. The vehicle has a large light boom that lifts up out of the vehicle to light up a large area and has a cascade system to fill air bottles and supply the air tools."
Shortly after his retirement, he was diagnosed with ALS. Persons can make a donation in his name to the Les Turner ALS Foundation, https://www.facebook.com/LesTurnerALS/. (www.merleburl.com)
Bartlett High School in U-46 School District held its virtual Graduation Ceremony Saturday, June 13, 2020.
Officers of the 2022-2024 West Chicago Lions Clubs are President, Omar Espinosa; 1st Vice President, Rudy (Rudolph) Johnson; 2nd Vice President, Don Voelz; Secretary, Sterling Price; Treasurer, Mike (Michael) Fortner and Chaplain, Reverend Avani Christian.
Recently the West Chicago Fire Protection District along with the districts of Winfield, Wheaton, Carol Stream, Roselle and Hanover Park trained on structural collapse, plus using dogs to search.(www.merleburl.com)
On the day of the scheduled protest, June 3, 2020, in West Chicago, the West Chicago Police Department received two food deliveries. Jewel Osco donated the lunch of chicken, potato wedges, salads, fruit, rolls, cookies and cake . Rosati's Pizza donated pizza, of course. (www.merleburl.com)
At the Tuesday, June 9, 2020, West Chicago Park District Board of Commissioners meeting, Superintendent of Parks Michael Gasparini reported on updates at parks. For the butterfly park at Reed-Keppler Park a circle stone was installed at the head of the butterfly make of stained glass with the District's logo. Jan Carmichael made and donated the stone. She is the mother-in-law of Gasparini and loves butterflies, the outdoors, Reed-Keppler Park, plus has an artistic flair for making stained glass. "All those culminated in an interest to work with the Butterfly Garden."
As a permanent solution to lighting the path for the evening events at the Shell, Moonlight lighting was installed. There are four lights, two point up into the canopy of the trees and two point downward onto the path.
The district received 52 tree whips from DuPage County. These were planted throughout the park system. Received were 5 Hackberries, 6 Elderberries, 13 Fragrant Sumac, 20 Red Osier Dogwoods and 10 Swamp White Oak. DuPage County selected the Park District as the recipient of the tree whips was due to its yearly participation in the DuPage County River and stream clean-up. DuPage County employees usually receive the tree whips, but it was not possible this year due to COVID-19. Also, Gasparini reported the remainder of the Norway spruces donated by Kramer Tree Services were planted. "This will help with the reforestation efforts after losing more than 200 trees during the tree removal plan."
At its Tuesday, May 12 meeting, the Commissioners voted to extend the current contract for the Executive Director Gary Major to April 30, 2022.
The new Head Drum Major at West Chicago Community High School is Kenny Schueman, a senior who plays Tenor Saxophone in Symphonic band. Assistant Drum majors are Emily Heath, a junior who plays French Horn in Symphonic band, and Cicilia Santiago, a junior who plays Percussion in the Symphonic Band. James Wallace is the band director.
Any experienced member of the WCCHS Band program can apply. Applicants submit essays describing their thoughts on leadership and future goals for the band program. Recommendations from WCCHS teacher/coaches are required. Other considerations include level of musicianship, ability to lead/mentor peers, potential as a conductor, and marching ability. (www.merleburl.com)
The West Chicago Boys Soccer team was a recipient of the 2019-2020 "Daily Herald" Prep Sports Excellence "Sweet Moment" Award. The team won the state championship, the first for any sport since 1974. The awards honor top suburban high school athletes, nominated for their outstanding athletic achievement.
My email address is merleburl@earthlink.net.