West Chicago Fire Protection District hosted a Retirement and Promotion Ceremony Friday, June 7, 2019. Retiring was Battalion Chief Hugh Stott. Receiving promotions were Lieutenant Jeff Keefe and Firefighter Mike Meyers.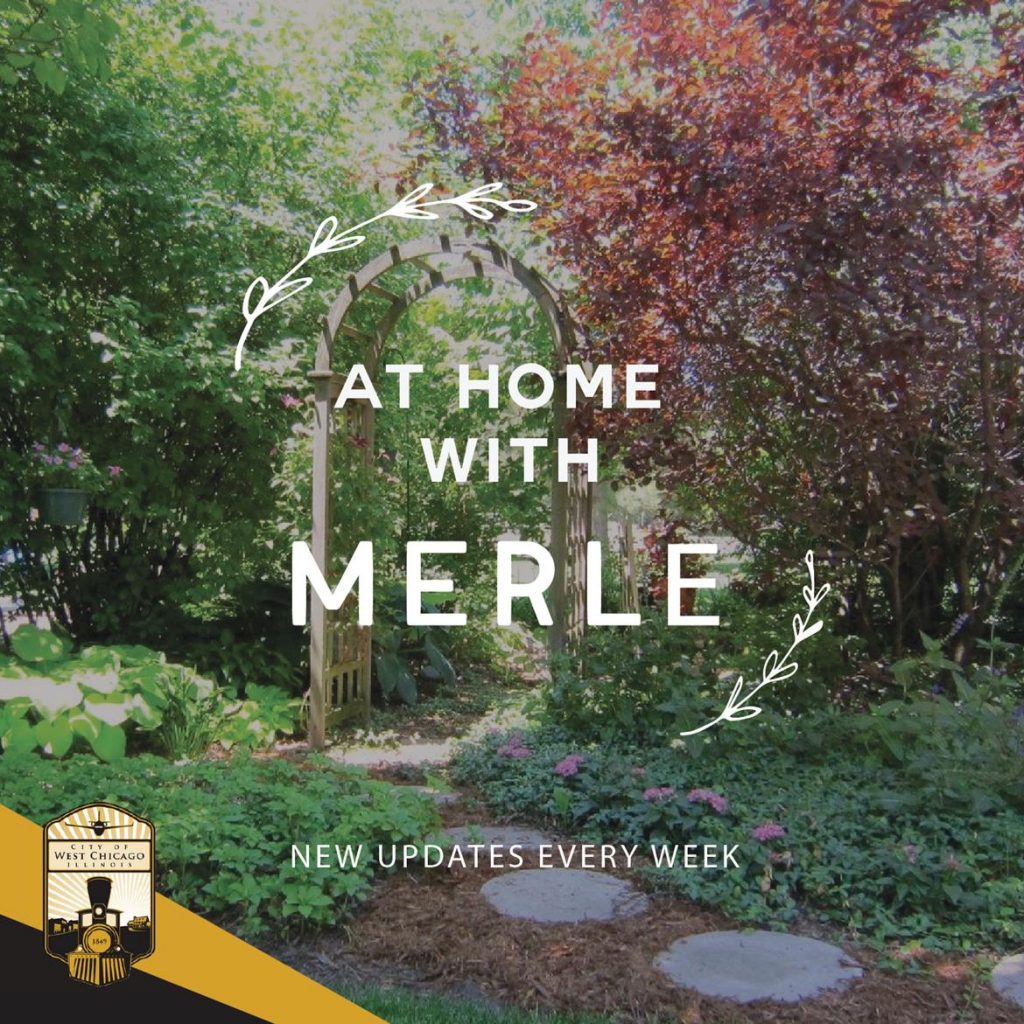 The retirement ceremony included the inspection of personnel, where Stott greeted each member of his shift personally and the Last Tone Out from Du-Comm. To the playing of bagpipes, there was the flag lowering and the presentation. Fire Chief Pat Tanner presented the flag and other gifts to Stott. "This flag flew over the department headquarters on the day of the retirement of Stott." As Stott was instrumental in the founding and was a charter member of West Chicago Illinois Association of Firefighter 3970, the members presented him with a special gift, a donation in the amount of $250 to Midwest Shelter for Homeless Veterans.
Stott retired after 40 years of employment in fire service, 32 years with West Chicago. He began his career here September 29, 1986. He was assigned the number 28, which designates he was the 28th career member hired by the District; this number will never be issued again. He was promoted through the ranks to Battalion Chief. Since 1983, Stott served as a field instructor for the University of Illinois Fire Service Institute, where he also was a lead instructor for the Breathing Apparatus Specialist Program, Smoke divers. Other career achievements include Fire Officer III, Instructor III, Hazardous Materials Technician B, Certified Paramedic, Technical Rescue Specialist and Open Water SCUBA Diver. Stott is a plans team manager for the Illinois Urban Search and Rescue Task Force 1. He is a certified fire officer and instructor and has bachelor degrees from Purdue University in Education and Southern Illinois University in Management. (www.merleburl.com)
Keefe was promoted to Battalion Chief. He joined the District in 2002 and was promoted to the rank of Lieutenant in July 2013. Keefe serves as a plans Specialist for the Illinois Urban Search and Rescue Team, plus possesses numerous certifications from multiple agencies and has attended the National Fire Academy. He has a Bachelor's degree in Arts of Management from Illinois Benedictine and an Associates degree from College of DuPage. (www.merleburl.com)
Myers was promoted to the rank of Lieutenant. He serves as the District's Technical Rescue Team Coordinator and has numerous certifications from multiple agencies. Meyers has an Associates Degree in Fire Science from Harper College in Palatine. (www.merleburl.com)
AROUND AND ABOUT
West Chicago City Museum Historiography program, a non-fiction book reading group, is at 1:00 p.m. Thursday, June 20, 2019, in the Museum, 132 Main Street. Guests can bring a lunch; dessert and a beverage are provided. The book to be discussed is "Bootleg: Murder, Moonshine, and the Lawless Years of Prohibition" by Karen Blumenthal. Copies of the book are available at the Museum and Library.
The outlawing of liquor started with the best of intentions. Prohibition was hailed as the end of public drunkenness, alcoholism, and other issues related to booze. Instead it led to a decade of lawlessness, involving both upright citizens and notorious gangsters. Filled with period art and photographs, anecdotes, and portraits of unique characters from the era, this book looks at the rise and fall of Prohibition. The book received four-starred reviews and was a finalist of the YALSA Excellence in Nonfiction for Young Adults Award.
Karen Blumenthal has been a financial journalist for more than 25 years. She has written three financial books for adults and seven nonfiction books for young people. As an author and reporter, she appeared on the ABC World News Tonight, the Today Show, CNN and the PBS Nightly Business Report. She is a graduate of Duke University and has an MBA from Southern Methodist University.
The Magical Balloon Dude is the Kids Lunchtime entertainment at 11:00 a.m. Friday, June 21, 2019, at The Shell in Reed-Keppler Park. Dale provides artistic, colorful and comedic entertainment. Attendees can bring a lunch while enjoying the program.
People Made Visible hosts Art in the Park, a family night of music and art at the Shell in Reed- Keppler Park, 129 West National Street. It takes place at 6:00 p.m. Friday. June 21, 2019. Guests can bring a lunch and should wear play clothes to decorate while taking part in interactive art. Artists Lewis Achenbach, Brooke James, and Arthur Wright.do live painting. KAIA String Quartet provides the music. The group is a Chicago-based ensemble, which captures the essence of Latin American culture. Their website states, "KAIA recently completed their residency with WFMT, Chicago's classical and arts radio station, where they performed, curated and exposed audiences to new ways of thinking about Latin American music." (www.merleburl.com)
West Chicago resident Mark Manzi leads the 10:00 a.m. Sunday, June 23, 2019, worship service at First United Methodist Church, 543 East Washington Street. He is a director on the Board of Laity of the Northern Illinois District of the UMC.
Nicholas Perrin, the Transitional Senior Pastor at Faith Community Church, leaves this position Sunday, June 23, 2019. He also was the Franklin S. Dyrness Professor of Biblical Studies at Wheaton College. The Board of Regents of Trinity International University in Deerfield selected him to be the sixteenth President of the University.
West Chicago Public Library holds a one hour Microsoft Word-Level 2 class at 2:00 p.m. Tuesday, June 25, 2019, in the small conference room, 118 West Washington Street. In this class, students learn more advanced formatting techniques, page set up, lists, sorting and symbols. To make a reservation, call adult services at (630) 231-1552, extension 4.
4th Point, a high-energy contemporary Christian rock band, is the entertainment at 7:00 p.m. Wednesday, June 26, 2019, at the Shell in Reed-Keppler Park, 129 West National Street. Members of the band are Matt Ellis, lead vocals and rhythm guitar; Andrew Denning, lead guitar and background vocals; Bryce Knight, bass; and Bradley Kus, drums. All are graduates of West Chicago Community High School.
St. Andrew Lutheran Church, 155 North Prince Crossing Road, hosts a Life Line Screening event Thursday, June 27, 2019. The wellness package includes four vascular tests and osteoporosis screening for the cost of $149. All five tests take 50 to 60 minutes to complete. To register, call 888-653-6441 or visit www.lifelinescreening.com/communitycircle.
Kane County Cougars welcomes Law Enforcement of Special Olympics, Thursday, June 27, 2019, at Northwestern Medical Field, 34W002 Cherry Lane in Geneva. Gates open at 5:30 p.m.; game begins at 6:30 p.m. In addition to a reserved ticket, the $20 price includes 10 Ozzie dollars and a portion of the proceeds support Special Olympics. Game Day promotions are one dollar beers, hot dogs and sodas, and post-game fireworks and run the bases. It is "The Office" theme night. To purchase tickets, visit Groupmatics.events/LawEnforcementSpecialOlymics. (www.merlwburl.com)
Republic Bank, 101 Main Street, hosts a reception for a viewing of the photo exhibit, "Woodstock: A Look Back," from 6:00 to 8:00 p.m. Thursday, June 27, 2019. The exhibit commemorates the 50th Anniversary of an event that changed culture and redefined music.
West Chicago Garden Club meets at 7:00 p.m. Thursday, June 27, 2019. The program is Posey Mosey, a tour of a few of the members' gardens.
West Chicago Historical Society and People Made Visible/Gallery 200 host Art in the Garden from 1:30 to 4:30 p.m. Saturday, June 29, 2019, on the grounds at the Kruse House Museum, 527 Main Street. The ticket price of $12 a person, $20 a couple, includes wine, cheese and desserts. Tickets are available at West Chicago City Museum, 132 Main Street; Gallery 200, 103 West Washington Street; or reserve by emailing gallerytwohundred@gmail.com
Guests can enjoy the lovely gardens, maintained by the West Chicago Garden Club, while listening to the music by ZAZZ, a local jazz group. Artist Maggie Capettini, education coordinator at West Chicago City Museum, paints the gardens and the historic four-square home. There also are other artist demonstration and booths. The silent auction features the works of artists.
Palaya, a vocal duo from West Chicago, is one of the 20 finalists in Suburban Chicago's Got Talent competition. The performers take the stage at 6:00 p.m. Sunday, June 30, 2019, at the Arcada Theater, 105 East Main Street in St. Charles. A panel of judges selects the winners for the Top 15 round. Admission is free. There also is an online component. A video follows the Top 20 and posted at dailyherald.com/entertainment.talent. The top vote getter is guaranteed a spot in the next competition.
Mark these dates on your calendar. As part of the 150th anniversary for the Transcontinental Railroad completion, the Big Boy Engine is touring Union Pacific railroads. The largest steam locomotive in the world weighs 1.2 million pounds and is 132 feet long. Leaving Altoona, Wisconsin, the Big Boy is scheduled to arrive in West Chicago at 2:30 p.m. Friday, July 26, It will be on display from 9:00 a.m. to 3:00 p.m. Saturday, July 27, through Monday, July 29, 2019, at the Union Pacific Larry S. Provo Training Center, 335 Spencer Street. Also at the same time, the Experience Union Pacific Rail Car is open to the public. The converted baggage car is a multi-media walk-through exhibition, where persons can see glimpse of the past, plus it tells the story of modern day railroading.
The 2019 mosquito season is here. The Clarke Mosquito Hotline, 899-943-2555, is now available as is the upgraded Clarke Portal, www.clarkportal.com. Citizens can provide feedback, obtain program information, and report standing water and mosquito annoyance conditions. Citizens also can email Clarke Customer Care at wcmad@clarke.com.
West Chicago Sister Cities celebrates its Twentieth Anniversary with a cultural exchange trip to the Sister City Taufkirchen (Vils), Germany from Friday, September 20, to Tuesday, October 1, 2019. The cost is $1,100 including airfare. Activities include Oktoberfest in Munich, two-day tour of the Alps with a visit to "Zugdpitze," tour of Taufkirchen, tours of German craftsmanship companies, a twentieth century reception and the stay as a guest with families. For further information email Becky Hall at beckyh@rchconsulting.com or call (630) 649-0128.
Sincere sympathy is extended to the family of Howard Blair Hempe, who at the age of 95 passed away Monday, June 10, 2019.
Deepest sympathy is expressed to the family of Kathleen T. (Merkl) Smith, who passed away Friday, June 14, 2019.
Sincere sympathy is extended to the family of Frank "Frankie" Santoya, who at the age of 52 passed away Friday, June 14, 2019.
Deepest sympathy is expressed to the family of John Oliver Bower, who at the age of 67 passed away Thursday, June 13, 2019.
The paper-shredding event, hosted by the West Chicago Environmental Commission, Saturday, June 1, 2019, was quite successful. Accurate Document Destruction, Inc. certified that 7,630 pounds of paper were shredded. The total amount of rain barrels sold was 14.
"Elvis" had the West Chicago Public Library rockin' for the kick-off of the Summer Reading program, "It's Showtime!," Saturday, June 8, 2019. Hugo Colin is Chicagoland's youngest 1950s Elvis Tribute artist. As a side note, he had to leave the library in time to attend Prom in Chicago. (www.merleburl.com)
We Go Wildcats Special Olympics athletes were shining in gold at the Illinois Special Olympics held Friday through Sunday, June 7 to 9, 2019. Their results in the competitions were quite impressive. The coach Bob Martin even received a gold medal.
Jesus Andrade set two personal records with a 155 bench and a 280 dead lift for a silver and gold medal, plus a gold medal for his two-lift total of 435.
Nate Robinette set three personal records with a 200 squat, 150 bench and 290 deadlift for a bronze and two golds, plus a gold medal for his three-lift total of 640.
Tony Martin had a 250 squat, 135 bench and a 320 deadlift for a fifth place and two golds, plus a gold medal for his three-lift total of 705.
David Martin set one new personal record with a 310 squat. He also had a 175 bench and a 355 deadlift. His three-lift total was 840 pounds, good enough for a gold medal, making it a total of four gold medals. (www.merleburl.com)
Lieutenant Ken Zahara of the West Chicago Fire Protection District is the recipient of a 2019 Educational Scholarship in the amount of $1,000 from the International Association of Fire Chiefs Foundation. This educational scholarship was established to assist individuals in their pursuit of a career in the fire and emergency services. The congratulatory letter states, "As a recipient you represent the future of the fire services' commitment to lead, serve and protect our communities." (www.merleburl.com)
West Chicago Police Commander Julio Calabrese recently was promoted to Deputy Chief.
At approximately 6:30 a.m. Saturday, June 15, 2019, the West Chicago Fire Protection District responded to the report of a fire a 31W311 Prairie Lane in Wayne. Arriving on the scene of the fire within minutes of the initial alarm, firefighters reported heavy smoke and fire coming from the home. They worked diligently to establish a water supply as the house is in an area where there are no hydrants. Due to the extent of the fire, the crews began attacking the fire from the exterior. The fire went to a box alarm level, bringing in assistance from firefighters in Winfield, Wheaton, Carol Stream, Bartlett, and St. Charles, plus the Wayne Police Department. The home is uninhabitable. No damage estimate was available. The cause of the fire is currently under investigation by the WCFPD and the DuPage County Task Force. (www.merleburl.com)
Nuevo Vallarta, 540 Main Street, now is open for lunch and dinner. The menu is Mexican, seafood and sushi.
My email address is merleburl@earthlink.net.