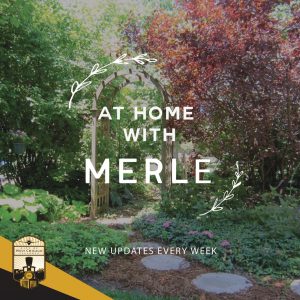 Starting in June the public has the opportunity to learn about or become better acquainted with the artwork and life of Mexican artist Frida Kahlo.
To showcase the work of artists who were/are inspired by the influential Mexican artist Frida Kahio, Gallery 200 and People Made Visible host an exhibit, "Frida Inspired," during the months of June and July 2021, at the Gallery 200, 103 West Washington Street. The exhibit opens Friday, June 4, 2021. Hours are 2:00 to 6:00 p.m. Fridays and from 10:00 a.m. to 2:00 p.m. Saturdays. Participating artists are Heide Morris, Kathy Manning, Judith Horsley, Laurie Parker, Margaret Bucholz, Britta Renwick, Janine Barajas, Patty Koenigsaecker, Kathi Kuchler, Sharon Malec, Lou Jacobsen, Sue Tripp and Marita Valdizan.
West Chicago City Museum presents the Historiography program, a non-fiction book reading group, at 10:30 a.m. Wednesday, June 16, 2021, at Don Earley Park, 840 East Washington Street. The book is "Frida In America: The Creative Awakening of a Great Artist" by Celia Stahr. To get a copy of the book or for further information, visit Friends of West Chicago City Museum website, wegohistory.com or call (630) 231-3376. It is not necessary to read the book to attend.
The book is an in-depth biography of the three years (1930 to 33) Frida Kahlo spent in America, a place she could not always understand. Yet it was here that her feelings of being in a strange land that fueled her creative passions and a stronger sense of Mexican identity. At the age of 23, she left her family and her country for the first time, and lived in San Francisco, Detroit and New York. At the time, she already was married to the world-famous 43 year old Diego Rivera. She found the United States "filled with magnificent beauty, horrific poverty, racial tension, anti-Semitism, ethnic diversity, bland Midwestern food and a thriving music theme," according to the Good Books review. "Shifts in her style of painting began to appear, cracks in her marriage widened, and tragedy struck twice while she lived in Detroit."
Stahr is a professor at the University of San Francisco, where she specializes in modern American and contemporary art with an emphasis on feminist art and gender studies, as well as African and multicultural art. The artists in her published essays include Elaine de Kooning, Amalia Mesa Bains, and Yong Soon Min. She holds a Doctorate of Philosophy from the University of Iowa. (www.merleburl.com)
The "Frida Kahlo: Timeless"exhibit opens Saturday, June 5, and ends Monday, September 6, 2021, in the Cleve Carney Museum of Art at College of DuPage's McAninch Arts Center, 425 Fawell Boulevard in Glen Ellyn. There are two types of tickets. One is untimed entry with a cost of $35; the other is timed entry with a cost of $18. To order tickets, visit frida2021.org or call (630) 942-4000. Ticket quantities are limited.
The multifaceted exhibit is the most comprehensive presentation of original Kahlo works in the Chicago area for more than 40 years. The 26 original works by Kahlo are on loan from the Dolores Olmedo Museum in Mexico City. These include paintings, drawings and lithographs. Her works are mainly autobiographical, full with symbolic and surrealist touches. The Olmedo collection has some of her early works, but also part of the tragic work.
Other Kahlo-inspired exhibits include more than 100 photographs from her life, a historical timeline including replicas of her clothing, medical braces and the bed from which she did most of her painting , an architectural model of her family's "BlueHouse," documentary videos, a poetry garden designed by Ball Horticultural Company and a children's area, which features Mexican dolls, Kahlo puppets, and small desks for children to make their own self portraits.
Another link to West Chicago is a mural by Juan Chawuk designed for the exhibit. This commissioned piece was a collaboration between the National Museum of Mexican Art, the Mexican Cultural Center DuPage, and the Cleve Carney Art Gallery. In 2016, he was the artist-in-resdence in West Chicago and painted the mural on the exterior wall of Supermercado Tampico. His mobile "West Chicago" is on display at Gallery 200.
In the Gallery 200 newsletter for member artists, Heide Morris wrote a short biography about Kahlo, who was born in 1907 and died in 1954. She had polio at the age of six, causing one of her legs to be shorter than the other. She was in a bus accident, which caused her to change her plans of attending medical school. This is when she began her focus on art. Her painting combined her Mexican culture, symbolism, surrealism and influences from her personal life. She created 143 paintings with 55 as self portraits. Her Mexican culture also influenced her favorite attire; she wore colorful huipil blouses, rebozos, long skirts and dresses similar to those of the matriarchal Tehuantepec society. She had some success in her life, but mostly was recognized after her death with collections of her art works exhibited around the world.
AROUND AND ABOUT
The graduation ceremony for the Class of 2021 of West Chicago Community High School is at 7:00 p.m. Thursday, June 3, 2021, in the Husky Stadium at Northern Illinois University in DeKalb. There are 446 graduates. The staff speaker, selected by the seniors, is orchestra teacher.Alexandra Wojciechoski. The student speaker is Cassandra Villa. (www.merleburl.com)
Wheaton Academy Baccalaureate is Thursday, June 3, and graduation is Saturday, June 5, 2021.
Maggie Capettini, former education director at West Chicago City Museum, is one of the artists in the Fox River Arts Ramble from 9:00 a.m. to 5:00 p.m. Saturday, June 5, 2021. She is at Water Street Studios, 160 South Water Street in Batavia. The event, promoting arts and culture in the Fox River Valley, is a collaborative effort of Fine Line Creative Arts Center, the St. Charles Arts Council and Water Street Studios. In addition to Water Street Studios, the primary hosting locations are Fine Line and Kava Diem. (www.merleburl.com)
Leman Ballet Folklorico of West Chicago Elementary School District 33 performs at 5:30 p.m. Saturday, June 5 and 12, 2021, in the Shell at Reed-Keppler Park, 129 West Washington Street. (www.merleburl.com)
Mel and Ana Wuest celebrate their 55th Wedding Anniversary Saturday, June 5, 2021.
The West Chicago Environmental Commission hosts its annual on-site paper shredding event from 9:00 a.m. to noon Saturday, June 5, 2021, in the Metra parking lot across from City Hall. The event may end early if the shredding trucks of Accurate Document Destruction Inc. of Elk Grove Village are filled to capacity. NOTE: This is a new location from the previous events. Persons enter the west Metra parking lot; trucks are set up in the east Metra parking lot and persons exit out of the east Metra lot entrance.
Persons can bring up to 10 boxes for onsite document shredding. Residents must keep their empty boxes, Accurate cannot shred or take them away. Plastic bags may be used, but the bags need to be emptied into the tote for shredding, and again persons take the plastic bags home for disposal. Binders, rubber bands, plastic page protectors, plastic bags, plastic file tabs, CD's and other hard items must be removed as they are a fire hazard for shred truck; staples and paper clips do not need to be removed.
With 310 participants in 2020, the participation was the largest since the program began in 2011.The amount of paper was 20,100 pounds, 10.25 tons. The calmative total in nine years is 997 participants, 69,000 pounds and 34.5 tons.(www.merleburl.com)
The last day for eighth graders at Leman Middle School is Monday, June 7, 2021. There are three graduation ceremonies based on the first letter of the last name in the cafetorium. Ceremony time for A through F is 5:30 p.m., for G through M is 6:30 p.m. and for N through Z is 7:30 p.m. Tuesday, June 8. The last day for kindergarten through seventh grade is Thursday, June 10.
More than 20 households are participating in the Community Garage Saale of the Willow Creek Townhome Association Community Garage Sale, entry at Arbor Avenue and Charlestown Road (off of Route 59). There are directional signs. It takes place from 8:00 to 4:00 p.m. Thursday, June 10, Friday, June 11 and Saturday, June 13, 2021.
In partnership with Cantigny Park, the League of Women Voters of Wheaton hosts a Civics Awareness program at 7:00 p.m. Thursday, June 10, 2021, via Zoom. Rosemary Heilemann presents the program, "The Electoral College: Is It Time for It To Be Abolished?" She discusses the viability of the Electoral College. She gives the history and talks about the impact on democracy in the US and offers a plan for a change.To make a reservation visit my.lwv.org/illinois/wheaton/calendar/civic-awareness. A Zoom link to access the presentation is sent two days prior to the event. Heilemann is a 40-year member of the League of Women Voters of Illinois and a founding member of the LWVIL Electoral College Committee. She belongs to the LWV Deerfield/Lincolnshire.
League of Women Voters of Wheaton includes West Chicago, Warrenville, Winfield, Wheaton and Carol Stream. The League of Women Voters is a non-partisan organization that does not support or oppose any political party or candidate, but whose purpose is to promote political responsibility through informed and active participation of citizens in government.
During the months of June, July and August, the West Chicago City Museum History at Home Craft Kits are available from 10:00 a.m. to 2:00 p.m. on the second Saturday of the month, beginning June 12, 2021, in front of the museum, 132 Main Street. The kits are designed for children ages five to nine, but all ages can have fun with them. They contain four activities and a local history booklet. Supplies are limited and once they are gone, the Museum will post in the event. For individuals who live in West Chicago and cannot make it to the event, they can email wegohistory@gmail.com and the kit will be delivered to the door. For further information send a Facebook message or email wegohistory@gmail.com.
West Chicago Public Library, 118 West Washington Street, begins its Summer Reading Program: "Color Your World," Saturday, June 12, 2021.There are packs available for children, teens and adults. (www.merleburl.com)
Sunday Bingo, hosted by Veterans of Foreign Wars Post 6791 Auxiliary, returns Sunday, June 13, 2021, at the post, 431 North Neltnor Boulevard. Doors open at noon and Bingo starts at 1:30 p.m.
The West Chicago Library District is really rockin'. There are Color Our World Community Rock Garden To-Go Bags with supplies available for patrons from Monday, June 14 through Saturday, August 7, 2021. Once the rock is painted, persons return it to the library for it to be displayed in its community rock garden, 118 West Washington Street.
Healthy West Chicago hosts a free virtual family cooking class, "White Bean Avocado Wrap with Northwest Apple Salad," at 6:00 p.m. Wednesday, June 16, 2021, via Zoom. Chef Maria gives tips on eating healthy, saving time in the kitchen and involving children in food preparation, plus demonstrates how to make the featured recipe. Recipe ingredients are provided to the first 25 registered participants. The day to pick up supplies at the West Chicago Public Library will be communicated to those who registered first. To register visit healthywestchicago.org/newevents. For further information email Carly Smitherman at: director@healthywestchicago.org or call 630-230-6370. (www.merleburl.com)
With the expansion of hours, availability of limited seating and services for walk-in on a first come, first-served basis at the West Chicago Public Library, late fines on library books and material has started also. (www.merleburl.com)
Access to the parking lot for Wriggly Field and South Paw Park is now open. The dog parks are located at the south end of Reed-Keppler Park, 129 West National Street, and are open from sunrise to sunset daily. (www.merleburl.com)
The West Chicago City Museum. 132 Main Street, is open 4 :00 to 6:00 p.m. Thursdays, from 10:00 a.m. to noon Fridays and from 10:00 a.m. to 2:00 p.m. Saturdays; starting June 12, hours change to 10:00 a.m. to 2:00 p.m.Saturdays. Persons can still schedule an appointment for a tour or research at other time at (630) 231-3376 or email wegohistory@gmail.com. Masks and social distancing are required.
The winning banners in the Fourteenth Annual Community Banner project, sponsored by West Chicago Cultural Arts Commission, are displayed on light poles in the historic downtown area now through the end of September. The theme is "Take Flight." Persons can vote for their favorite banner for the People's Choice competition at https://form.jotform.com/211434815981155. There is a limit of one vote per person.
Support our local businesses. Chris Mechanical, 396 Fenton, holds it Fourth Annual Air-Conditioner Giveaway until Saturday, July 31, 2021. The business gives away a free air conditioner, up to $5,000, of the air conditioner replaced by Chris Mechanical is the oldest one. If it is the oldest, the company returns the money paid. West Chicago resident Roxanne Hamilton is a past furnace winner since her furnace was 41 years old. The business, established in 2006, is family owned and local. Christ Gilbertsen is the owner of the company which received the 2017 Outstanding Small Business Award in the City of West Chicago's Brilliance In Business Awards Program. (www.merleburl.com)
John & Tony's Happy Hen Cafe, 27W371 North Avenue, is open for breakfast and lunch for 6:00 a.m. t0 3:00 p.m. daily and for dinners from 3:00 to 9:00 p.m. Friday and Saturday.
A COVID-19 vaccination clinic is open from 2:30 to 6:00 p.m. Tuesdays at St. Andrew Lutheran Church, 155 North Prince Crossing Road. The clinic is for persons age 18 and older. To make an appointment, call the church office at (630) 231-3787 or email office@standrewlutheran.net.
A COVID-19 testing site is open from 8:30 a.m. to 12:30 p.m. Tuesdays and Thursdays in a VNA Health Care Mobile at St. Andrew Lutheran Church, 155 North Prince Crossing Road. There is no charge. Appointments are required and may be made at (630) 892-4355 or (847) 717-6455
The DuPage County Health Department developed a dashboard to provide information on the total number of people, in DuPage County, who have tested positive for COVID-19. In addition, the dashboard includes a map which shows the distribution of reported cases by municipality and is updated at 4:00 p.m. daily. DuPage County's "COVID-19 Dashboard" is a one-stop-shop for all the information it offers including a town-by-town breakdown of cases. As of Monday, May 31, 2021, there were 4,693 cases and 51 deaths; this is the number from the beginning of track recording.
To keep residents aware of community COVID-19 updates, the City has posted West Chicago's COVID-19 COMMUNICATIONS CENTER on its website, www.westchicago.org. It is located on the upper left-hand side in red. Clicking on this, residents can see the latest information.
Sincere sympathy is extended to the family of David Sanchez, who at the age of 9 passed away Friday, May 21, 2021.
Anna and Gary Saake celebrated their 30th Wedding Anniversary Wednesday, May 26, 2021.
There are smiling faces on the five winners of the bicycles in the West Chicago Police Department giveaways for Bicycle Safety Month promotion. Other fun giveaways and events are planned for 2021. (www.merleburl.com)
West Chicago Elementary School District 33 Board of Education selected Lea DeLuca as the next Director of Teaching and Learning and Sarah Burnett as Coordinator of Employee and Labor Relations. This position was restructured for the 2022 School Year from the current position of Human Relations Specialist.The person in this position not only works on the day to day operations of the Human Resources department but works alongside the Executive Director of Human Resources to research and bring ideas focused on the creation of a teacher and administrator pipeline as well as smart retention.
DeLuca replaces Jen Tapia, who is moving out of the area. She has 12 years of experience in the education field. She began as a middle school Spanish teacher. In 2015, she came to District 33 as an assistant principal at Leman Middle School. After one year she became Coordinator of Teaching and Learning. During the past three years, Deluca served as principal at LMS. She led the master schedule overhaul allowing students to receive 80-minutes of daily instruction in both reading and math, as well as additional exploratory opportunities. One of her greatest accomplishments is the improvement of climate and culture at Leman, resulting in no negative indicators from staff, students, or parents on the Comprehensive School Climate Inventory during the 2019-2020 school year. She has a Bachelor of Arts degree in K-12 Spanish Education from DePaul University and a Master's of Education in Educational Leadership and Administration from National Louis University. She recently completed her Superintendent Endorsement and currently is pursuing her Doctorate in Educational Leadership from Aurora University.
Burnett is in her eighth year in the field of education. She has experience as a first and third grade teacher, instructional literacy coach, and assistant principal, and was a Golden Apple Award nominee and District 300 Educator Spotlight teacher. She served on a multitude of building and district level teams focused on areas such as school improvement, data, curriculum writing for monolingual and dual language units, high impact instruction, instructional coaching, social emotional learning, teacher evaluations, and building climate and culture. Burnett has a Bachelor's Degree in Elementary Education, a Mater's Degree in Educational Leadership and Administration with a Principal Endorsement and a Doctorate of Education with a Superintendent Endorsement from Aurora University. (www.merleburl.com)
Kathy Hummel and Bill Birch celebrated their 35th Wedding Anniversary Friday, May 27, 2021.
Ninety students at West Chicago Community High School were inducted into foreign language honor societies. Criteria for acceptance into the honor societies include overall subject Grade Point Average of 4.0, two years of language study at WCCHS, all A's in the language for second level students, one more A than B for third and fourth year students, and a commitment to the study of the language including continuing a third or fourth year of study or providing tutorial assistance.
Students inducted into the Société Honoraire de Français are Anna Belle Grace Beaird, Garrett Joffre Bennema, Denise Carreto-Munoz, Vincent Cielo, Jennifer Cruz, Katrina Dy, Briseida Espino, Eftihia Giannoudakos, Itzel Hernandez, Edgar Huerta, Jairo Ibarra and Ashley Jaimes.The others were Matthew Jaloway, Lizbeth Loa, Lilybet Mendez Munoz, Adriana Perez Morales, Ruby Perez-Venegas, Sam Rutledge, Javier Salgado, Lilabeth Gwynivere Sokolewicz and Christopher Enrique Yera.
Inducted into the Delta Epsilon Phi German language honor society are Tyler Bute, Christina Champagne, Briana Annette Correa, Kalia de Paz, Savannah Epperson, Jordan Garcia, Satindar Grewal, Jonatan Jimenez and Natalie Larson.
Other students were Berenice Ledesma-Razo, Jonathan Martinez, Milagros Mendez, Sarah Plumlee, Matt Stavenger, Jose Trinidad, Briceyda Vivaldo, Latoya Wright and Mason Wright.
Students inducted into Sociedad Honoraria Hispanica are Gerardo Avila, Aliyah Ballines, Luciana Balzer, Jilianne Joi A. Baptista, Ashley Barrera, Fabian Barrios, Aidan Berumen, Reagan Boorsma, Claudia Cortez, Valeria Cortez, Alyssa Danner, Amelia Delamater, Aylin Donato, Elizabeth Franch, Alexander Garcia and Eleanor Gerster,. Other students inducted were Kayson Garn, Swapna George (19-20), Gianna Gianforte, Gloria Gonzalez, Elizabeth Hurley, Charles Johnson (19-20), Griffin Johnson, Allyson Krause, Lyniah Lee, Anna Lesny, Roberto Martinez, Grace Miller, Richard Andrew Mayuga, Nicole Murphy and Emily Nosky, Also inducted were Alejandra Reyes, Fernan Reyes, Jack Riconosciuto, Jennifer Romero, Maritsa Romero , Brianna Roskilly, Courtney Roxas, Ayden Russo, Kayla Sennese, Gabriel Shade, Soham Shah, Daivik Singh, Mark Stavenger, Ema Tomasevic, Robert Washington Jr, Anelise Velasco, Olivia Wesling, Bella Wiehle and Connor Zentner.
WCCHS offers students the opportunity to take French, German or Spanish during their high school career, including AP Spanish Language and AP Spanish Literature. It is the only DuPage area high school with four exchange programs to Germany, France, Spain and Costa Rica. (www.merleburl.com)
After 19 years with the City of West Chicago, Public Works Director Rob Flatter retired. Prior to this, he was an employee of DuPage County. His future employment is with the private sector.
At the Tuesday, May 18, 2021, meeting, Community High School District 94 Board of Education approved the purchase of replacement scoreboards for Bishop Gym and Memorial field from Nevco of Chicago in the total amount not to exceed $63,658.02. The current scoreboards have outlived their useful life and parts are difficult to acquire.
Also approved was a contract with Skyward Inc. of Stevens Point, Wisconsin, at a cost not to exceed $6,018.00 to upgrade our financial software to Skyward Qmlativ. This is an upgrade of the financial software to a cloud-based version. Costs are for data migration and training
There was an approval of a proposal from Warehouse Direct, Des Plaines at a cost not to exceed $39,421.23, for classroom furniture replacement. The administration has proposed an annual furniture purchase of up to $50,000 to replace outdated and broken furniture.
West Chicago Community High School seniors Seth Beaird, Sammy Incrocci and Christina Kapetaneas are the 2021 Music Boosters Scholarship winners.
In 2020, WeGo Together for Kids created a care package delivery system to bring essential household items directly to the doors of West Chicago residents impacted by COVID-19. In the last 13 months, 2,084 deliveries were made, which supported 11,054 residents. It was quite successful due to the donation of time and compassion of volunteers from Wheaton Bible Church, St. Andrew Lutheran Church, Renewal Church and West Chicago Elementary School District 33. Because of capacity and resource limitations, the program is now ended. (www.merleburl.com)
In the Thursday, May 27, 2021, issue of the "Daily Herald," Burt Constable featured West Chicago resident Randy Meyers in his column. He repurposes ink into functional art.
GardenWorks Project installed 116 raised beds, planted 2,720 seedlings in new and existing gardens and launched new donation gardens with three community partners. This is made possible through the work of volunteers and donations. (www.merleburl.com)
At the special meeting of the West Chicago Public Library Board of Trustees Monday, May 17, 2021, incumbents Frank Fokta and Diane Kelsey, elected in the Consolidated Election, took the Oath of Office. At the regular meeting, Monday, May 24, the appointees, Pat Weninger, Scott Grotto and Richard Bloom, took the oath of office for their terms which are up for election in April 2023. Elections were held for officers with the results Nancy Conradt, president; Frank Fokta, vice president; Diane Kelsey, secretary, and Corrine Jakacki-Dattomo, treasurer. Appointed to the Policy Committee were Frank Fokta as chair, Richard Bloom, Pat Weninger, Nancy Conradt as ex officio. Appointed to the Finance Committee were Corrine Jakacki-Dattomo as chair, Diane Kelsey, Scott Grotto, Nancy Conradt as ex officio.
My email address is merleburl@earthlink.net.