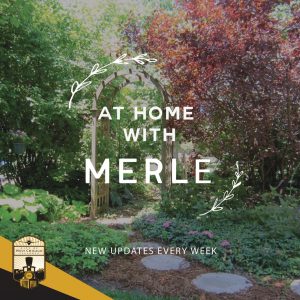 At the Monday, June 21, 2021, City Council meeting, City Clerk Nancy Smith administered the oath of office to Colin Fleury, the new West Chicago Police Chief. Holding the Bible was his wife Eileen and watching were their four sons and one daughter, and other family members, plus officers from the Elgin Police Department and West Chicago Police Department. Fleury said he learned the importance of being a community police force while in the Elgin Department. He plans to build on this in West Chicago, building up the relationship with the police and the community. During the Mayor's Comments part of the agenda, Mayor Ruben Pineda said, "The selection process went well. I always have said our police department was one of the best and with Colin Fleury as the new chief, we will continue to be so."
Fleury has 26 years experience in law enforcement, serving with the Elgin Police Department for 22 years and as Deputy Chief since 2019. His major accomplishments included the acquisition of grant funding, deployment, and staff training for the new Next Generation E911 system for the Elgin dispatch center. He was responsible for internal affairs investigations, policy review and Implementation, 911 communications center, the SWAT team and the Crisis Negotiations Unit. Fleury trained officers in tactics and diversity.
Fleury received his Bachelor of Science degree in Law Enforcement Administration from Western Illinois University, attended the Chicago Police Department Police Academy, Northwestern University's Executive Management Program and Northwestern University's School of Police Staff and Command.
Also during Mayor's Comments, Pineda thanked Chris Shackelford for taking the position of Interim Police Chief and keeping everything running smoothly. Shackelford assumed this position when Mike Uplegger retired as chief the end of January 2021. (www.merleburl.com)
AROUND AND ABOUT
There still is time to register for West Chicago Youth Cheerleading, which is for youths in grades first through eighth for the 2021-22 school year. The cost is $425 and all cheerleaders receive a uniform, cheer shoes, cheer bows and tumbling classes. Registration closes Friday, July 2, 2021. The first mandatory meeting for uniform fittings is Thursday, July 15. For further information or to register, visit https://www.leaguelineup.com/welcome.asp?url=wegoyouthcheer. At this time the organization is having issues with payments by credit card. When checking out of registration, persons are asked topsy either by Venmo or mail a check.
West Chicago Sharks swim team holds Free Fun Fridays, July 2, 9, and 16. 2021, at the West Chicago Community High School pool, 326 Joliet Street, Entrance E. It is for youths age 6 and up. Basic swim skills are required. Free guest registration is required at https://bit.ly/35XSyOJ. For further information email Coach Dan at danfors44@gmail.com. (www.merleburl.com)
With the Fourth of July 2021 falls on a Sunday and the observance of the holiday on Monday, July 5, there are holiday schedules for government offices, taxing bodies and some other events.
The West Chicago Park District has varied schedules for the Fourth of July holiday. The ARC Center, 201 West National Street, is closed Sunday, July 4 and the Administrative offices are closed Monday, July 5. Turtle Splash Water Park is open the usual hours of 11:30 a.m. to 6:30 p.m.
West Chicago City Hall, 475 Main Street, is closed Monday, July 5. City Council meeting is at 7:00 p.m. Tuesday, July 6.
West Chicago Public Library, 118 West Washington Street, is closed Monday, July 5.
There is no Bingo hosted by the Veterans of Foreign Wars Auxiliary of VFW Post 6791 Sunday, July 4.
Starting Sunday, July 4, 2021, the worship services are at 10:00 a.m. at First United Methodist Church of West Chicago, 643 East Washington Street.
CAPE Parent Art Classes are from 10:00 a.m. to noon Tuesdays at Pioneer School via Zoom. Remaining class dates are July 6,13, 20 and 27, 2021. The Chicago Arts Partnership in Education classes are free. Attendees learn art making skills. To register email Fabiola Garcia garfab0409@hotmail.com. (www.merleburl.com)
Healthy West Chicago, in partnership with the West Chicago Public Library, presents in person Yoga On the Lawn. The classes take place at 6:00 p.m.Tuesdays at the library, 118 West Washington Street. The remaining dates are July 6, 10, 20 and 27, 2021. To register, visit https://bit.ly/3c78uld. Certified Yoga instructor Tracy Leach teaches one simple breath to movement postures and breathing exercise. Attendees need to bring a mat and a water bottle. (www.merleburl.com)
West Chicago Public Library offers two Microsoft Word Computer classes. Via Zoom. Level 1 is at 6:00 p.m. Wednesday, July 7, and Level 2 is at 6:00 p.m. Wednesday, July 14, 2021. Both classes teach basic skills. To register, visit ask@wcpld.info, under calendar.
The First Division Museum at Cantigny Park, 1S151 Winfield Road in Wheaton, hosts a concert by the 1st Infantry Division Band at 6:00 p.m. Wednesday, July 7, 2021, in the Tank Park in front of the Museum. Tickets are not necessary, but the parking fee of $5 per car applies. The concert is lawn seating; guests are encouraged to bring chairs or blankets. Guests can have picnics; several food vendors are on site.
On tour from "Big Red One" headquarters in Fort Riley, Kansas, the 1st Infantry Division Band is the musical ambassador for the U.S. Army's premier fighting force. The soldiers visiting Cantigny comprise an ensemble of the band specializing in popular music, including country and classic rock. The Commanding General's Mounted Color Guard, established in 1992, joins the band. The unit provides a link to Fort Riley's historic past. Troopers and horses are outfitted in the uniforms, accouterments, and equipment of the Civil War period. The color guard offers wagon rides pulled by two mules and an encampment with the horses.
In partnership with Cantigny Park, the League of Women Voters of Wheaton hosts a Civics Awareness program at 7:00 p.m. Thursday, July 8, 2021, via Zoom. To make a reservation visit my.lwv.org/illinois/wheaton/calendar/civic-awareness. A Zoom link to access the presentation is sent two days prior to the event.
Veteran journalist Rick Pearson discusses current Illinois politics and answers questions regarding the past legislative session, the impact of bills passed, redistricting, and other issues important to Illinois. Persons can submit questions to blaimins@gmail.com. Pearson has been the Chicago Tribune's chief political reporter since 1998, after joining the paper a decade earlier as a state legislative correspondent. He has covered Illinois and national politics for more than 30 years, including four presidential races.
League of Women Voters of Wheaton includes West Chicago, Warrenville, Winfield, Wheaton and Carol Stream. The League of Women Voters is a non-partisan organization that does not support or oppose any political party or candidate, but whose purpose is to promote political responsibility through informed and active participation of citizens in government.
Maureen Navadomskis and Ellen Shwatal host BYO Creativity from 10:30 a.m. to 1:30 p.m. Saturday, July 10, 2021, at Gallery 200, 103 West Washington Street. This is a time for persons to "bring your own" creativity and work on artistic/craft projects and, at the same time, meet and visit with people in the community. Guests bring their own material for whatever project they ar working on, such as painting, drawing, yarn crafts, scrap booking or adult coloring. Registration is not required, just drop in at the Gallery. At this time, masks are required. The event is scheduled to take place the second Saturday of each month. For information, visit https://www.facebook.com/groups/byocwc/about. (www.merleburl.com)
The exhibit "Torn" is extended through Saturday, July 10, 2021, at Gallery 200, 103 West Washington Street. The display highlights the photography of English as a Second Language II students at West Chicago Community High School. "Teenagers are divided. It's the nature of adolescence. Divided between obligation and obliviousness, adventure and anxiety, nostalgia and then not quite yet"…"Immigrants are divided too. It's the nature of leaving one's home. Divided between ritual and romantic, comfort and craving, nostalgia and the not quite yet." This is what the exhibit highlights. "It is the photographs of lives in between, and the photographers who live in those places." Gallery hours are from 2:00 6:00 p.m. Fridays and from 11:00 a.m. to 2:00 p.m. Saturdays. (www.merleburl.com)
West Chicago City Museum presents the Historiography program, a non-fiction book reading group, at 10:30 a.m. Wednesday, July 14, 2021, at Don Earley Park, 840 East Washington Street. The book is "When Women Played Hardball" by Susan E. Johnson. To get a copy of the book or for further information, visit Friends of West Chicago City Museum website, wegohistory.com or call (630) 231-3376. It is not necessary to read the book to attend.
According to the Goodreads review, "The years between 1943 and 1954 marked the magical era of the All-American Girls Professional Baseball League. In the words of "Tiby" Eisen, lead off batter for the Fort Wayne Daisies: "We played ball just like the big boys, we broke up double plays with spikes held high and we stole bases in our skirts. We did whatever it took to win."…"When Women Played Hardball" offers an entertaining look at the culture the league created and the society it reflected. This is a story about memories, about dreams fulfilled and dreams denied. It is a celebration of a brief yet remarkable period when women truly had "A League of Their Own."
The author, at age 10, was a fan of the Rockford (Illinois) Peaches and was cheering them on in the championship play against the Root Wayne (Indiana) championship in 1950. Four decades later she met her girlhood heroines. Her history alternates excerpts from interviews with 26 of the women who played for the Rockford Peaches and the Fort Wayne Daisies in 1950 with newspaper accounts of that year's championship series between the two teams. (www.merleburl.com)
Support our local businesses. The "DuPage Herald Business Ledger" recently honored the 2021 Best Places to Work in Illinois. For the Eighth year in a row, Synergy Builders, 850 Meadowview Crossing, Unit 20, in West Chicago, placed in the Small Businesses category, 15 to 99 employees. Other categories were medium and large companies. Synergy Builders is a design-build home remodeling team servicing the Chicagoland area for more than 15 years. The CEO/founder is John Habaermeier. Steve Taylor is co-owner of the company. There are 28 employees. Some of the reasons for Synergy being a great place to work include clear expectations, understanding visions, plenty of room for growth, fun social activities and a professional, but relaxed atmosphere. The process for selecting the companies involves an evaluation of the company's workplace policies, practices and demographics, plus an employee survey. (www.merleburl.com)
Study rooms are now available at West Chicago City Public Library, 118 West Washington Street. (www.merleburl.com)
A COVID-19 vaccination clinic is open from 2:30 to 6:00 p.m. Tuesdays at St. Andrew Lutheran Church, 155 North Prince Crossing Road. The clinic is for persons age 18 and older. To make an appointment, call the church office at (630) 231-3787 or email office@standrewlutheran.net.
A COVID-19 testing site is open from 8:30 a.m. to 12:30 p.m. Tuesdays and Thursdays in a VNA Health Care Mobile at St. Andrew Lutheran Church, 155 North Prince Crossing Road. There is no charge. Appointments are required and may be made at (630) 892-4355 or (847) 717-6455
The DuPage County Health Department developed a dashboard to provide information on the total number of people, in DuPage County, who have tested positive for COVID-19. In addition, the dashboard includes a map which shows the distribution of reported cases by municipality and is updated at 4:00 p.m. daily. DuPage County's "COVID-19 Dashboard" is a one-stop-shop for all the information it offers including a town-by-town breakdown of cases. As of Monday, June 26, 2021, there were 4,708 cases and 53 deaths; this is the number from the beginning of track recording.
To keep residents aware of community COVID-19 updates, the City has posted West Chicago's COVID-19 COMMUNICATIONS CENTER on its website, www.westchicago.org. It is located on the upper left-hand side in red. Clicking on this, residents can see the latest information.
Sincere sympathy to the family of Marian Mleko, who at the age of 68 passed awaySaturday, March 27, 2021.
Deepest sympathy is expressed to the family of Michael Motley, who at the age of 57 passed away Wednesday, May 26, 2021.
Sincere sympathy is extended to the family of Evangeline Gonzales, who passed away Monday, June 21, 2021.
Deepest sympathy is expressed to the family of Christopher James Swanson, who at the age of 55 passed away Wednesday, June 9, 2021.
Sincere sympathy is extended to the family of Mary Ellen Nichols, who at the age of 85 passed away Thursday, June 24, 2021.
Deepest sympathy is expressed to the family of Juan A. Garcia, who at the age of 77 passed away Wednesday, June 23, 2021.
At recent State tournaments, Wheaton Academy athletes did well. The Girls Soccer team earned third place, the Boys Tennis and Lacrosse team took fourth place. (www.merleburl.com)
Receiving a grant from the State of Illinois and revenue generated by the Wayne Township Cemetery, allowed Wayne Township Supervisor Randy Ramey to have the cemetery path paved. (wwww.merleburl.com)
The West Chicago Police Department received a donation of a cookie platter from Giovanni Pompilio from the Michelle Twitchell State Farm Insurance Agency in Bartlett. As a business promotion, the company is using State Farm's "Quotes for good" program for donations to donate funds to the 100 Club of Illinois, which is a not-for-profit organization that provides financial help to the families of fallen first responders. (www.merleburl.com)
Jake Cousins, a Wheaton Academy graduate from the class of 2013, was selected to the Milwaukee Brewers 40-man roster. While at Wheaton Academy, Cousins was a key contributor to a conference championship while earning All-Conference and All-Area. He also ranked seventh in Illinois in strikeouts his final season. (www.merleburl.com)
There are several additions and one omission from three items in the Wednesday, June 23, 2021, column. These are not corrections, but information that I received after my 5:00 p.m. Monday deadline, which allows me to send the column to the City usually no later than 6:15 a;.m. Tuesday so it can be posted Wednesday.
Also involved in the presentation of the Water Quality Flag to First United Methodist Church Sunday, June 13, 2021, was Mary Mitros, the Stormwater Communications Supervisor for DuPage County Stormwater Management. The First United Methodist Church is the first organization in West Chicago to earn the flag. The three waves of water in the flag represent the three watersheds in DuPage County. DuPage County Stormwater was recognized nationally two years ago for this program. The National Association of Counties granted DuPage County Stormwater Management two 2019 Achievement Awards for its Shared Services Program and its Water Quality Flag. The awards honor top county government programs that are innovative and enhance services for their residents. The Water Quality Flag is a program unique to DuPage County, growing from grassroots efforts as a way to expand our water quality education initiatives.
When the West Chicago Fire Protection District responded to the fire at the Chemtool Inc., a lubricant production plant in Rockton, Deputy Fire Chief Tim Leidig said, "We responded as part of a "Truck Task Force" of four ladder trucks and one Chief (Patrick Tanner), for a 12-hour deployment to assist with suppression operations. The companies stood by until released. Chief Tanner and Drove 6 did some aerial reconnaissance of the incident grounds. Members got home about 7:30 that evening."
West Chicago resident and artist Judith Horsley was the teacher for Chicago Art Partnerships in Education after school zoom class for third to fifth graders. Their artwork was on display at Gallery 200.
Wheaton Academy student Kenna Tolman received a first place award for a thirty-second Public Service Announcement video submitted to the American Lung Association. With the assistance and acting skills of WA student Emma Vega, Kenna produced a thriller-style informational video about Radon, "Do You Know What is in Your Basement?" With the award Kenna received $1,000 and is now entered into the most-views contest. (www.merleburl.com)
West Chicago Interim Chief Chris Shackelford administered the oath of office to Patrick Gary, the new West Chicago Police Officer. Gary starts at the Chicago Police Academy this week. Following this, he begins the West Chicago Police Department's training program. (www.merleburl.com)
West Chicago Community High School Band Director James Wallace resigned. He said it was a bittersweet decision as he enjoyed his 12 years in West Chicago, four in West Chicago Elementary School District 33 and four at the high school. Wallace was a graduate of Glenbard South in Glen Ellyn. The Director of Bands, his teacher and mentor, retired and Wallace is taking over his position. Thus he is following somewhat in the steps of the former WCCHS Band Director Steve Govertsen, who resigned to become the Orchestra Director at Glenbard South. His teacher at Glenbard South retired and he was going to take on that position.
We Grow Greenhouse and Garden Center, 1055 West Washington Street, was one of the areas in West Chicago that had some flooding Saturday, June 26, 2021. The business had to close early. (www.merleburl.com)
The new Methodist Giving/Community Raised Bed Gardens at First United Methodist Church of West Chicago yielded their first crop. Church members delivered 40 pounds of beet, lettuce and Swiss chard to the Neighborhood Food Pantries at 123 Main Street.
There currently are 10 raised beds, which are 4 feet by 10 feet, installed behind the Church to the north of the Church playground. The Methodist Giving Garden has four raised beds and the remaining six raised beds are used by community residents. The gardens are a joint project between EarthKeepers of the UMC Global Ministries, GardenWorks Project and Healthy West Chicago.
Although COVID-19 pandemic caused some changes in the sports schedule, students at West Chicago Community High School met the challenges. The 2020-2021 Conference Champs are Kendall Farm for Golf, Boys Soccer team, who are two-time back-to-back champs, Boys Swimming team and Girls Swimming team. The 2020-2021 State Qualifiers are Lyndi Bressner for Badminton, Kendall Farm for Golf, Christiana Kapetaneas for Girl Tennis, and Kali Walker for Girls Track, an Illinois High School Association Medalist for 200M. In the 2020-2021 Upper State Conference students participating in 18 various athletics, 69 were named All-Conference Athletes. The categories were badminton, baseball, basketball, boys cross country, girls cross country, dance, football, boys golf, girls golf, boys soccer, girls soccer, softball, boys swimming, boys tennis, girls tennis, girls volleyball, boys track, girls track, boys volleyball and boys wrestling. (www.merleburl.com)
My email address is merleburl@earthlink.net.