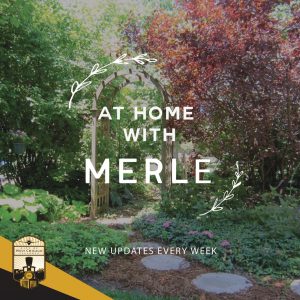 Kindness is delivered both in small and large ways through individuals, businesses and organizations during the COVID-19 pandemic.
State Representative Karina Villa (D-49) along with more than 20 volunteers from local faith and community organizations, distributed 42,000 pounds of chicken in 10-pound bags to members of the local community Saturday, May 30, 2020, at Wheaton Bible Church. The event was in collaboration with community partners Wheaton Bible Church, Puente del Pueblo, St. Andrews Lutheran Church, Renewal Church, WeGo Together for Kids and People Made Visible. The donation came courtesy of Max Hurtado, President/CEO of Amigos Meat of Chicago. It started at 9:00 a.m. and by 11:45 a.m. all bags of chickens were distributed.
County Board members Jim Zay, District 6, and Don Puchalski , District 1, delivered boxed lunches from Sporty's Catering in Bloomingdale to staff at the DuPage Care Center. (www.merleburl.com)
The West Chicago Police Department was the recipient of gifts from several different sources. Eva, a six-year old, and her Grandma, made masks to help protect officers. The members of First United Methodist Church of West Chicago donated a wide variety of snacks and drinks. (www.merleburl.com)
St. Andrew, in collaboration with other local churches, has a food drive noon every Saturday. Persons wishing to donate non-perishable food items can bring it from 9:00 a.m. to 5:00 p.m. Fridays, to the church, 151 North Prince Crossing Road. Perishable food can be delivered from 9:00 to 10:00 a.m. Saturdays.
First United Methodist Church of West Chicago is now supplying meals and snacks to staff at long term care facilities where members of their church reside.
We Go together For Kids, in partnership with volunteers from Wheaton Bible Church, makes weekly home deliveries of care packages to West Chicago homes. Care packages may include items such as diapers, toilet paper, first-aid kits, local grocery store gift cards, and feminine hygiene products, among other essential items.
Wheaton Bible Church hosted a large food drive to support numerous communities with food access, including West Chicago, Saturday, May 9, 2020. The five-hour drive resulted in filling a 16-foot box truck and three pick-up trucks with donations.
Former West Chicago resident Tony Reyes, CEO of CartonCraft in St. Charles, and the Tony Reyes Family Foundation show their appreciation for first responders and from-line Healthcare workers. Weekends found him cooking specialties such as fish tacos with rice and beans, and wood-fire smoked Angus prime rib beef and baked potato dinners. He distributed these meals through the Knights of Columbus Council 8002 Friday night Fish Fry dinners and Easter Vigil. Law officers stopped by for their meals with curbside delivery provided by KOC. The Foundation also partnered with Caliendo's Restaurant & Br in Winfield to provide free meals to the Northwestern Medicine Central DuPage Hospital employees and Ronald McDonald House families, staff and volunteers.
AROUND AND ABOUT
Union Pacific Railroad is closing Wood Street between South Aurora Street and West Washington Street to replace the at-grade crossing from Monday, June 1, through Friday, June 12, 2020. There is a detour route using Church and Clara streets. Following the replacement of the at-grade crossing, the City will install the final asphalt course on Washington Street.
Knowing West Chicago has talent, the West Chicago Park District is hosting a Virtual Talent Show, featuring a different category each week. It is open to all ages. Contestants submit their video and the top five videos are featured on social media for community voting. The winner of each category receives a Splash Pass for the 2021 season. Persons register online at www.wego-parks.org for their category and follow the directions on the receipt.
The first category is vocal, solo, duet or ensemble. The code is 512009-01. Persons submit videos, maximum two minutes, to info@we-goparks.org from Friday, June 5, through Tuesday, June 8, 2020. District staff selects the top five Tuesday, June 9. Community voting via Facebook is Wednesday, June 10, and Thursday, June 11, the winner is announced on June 12. (www.merleburl.com)
Cheryl and Ray Waterman celebrate their 50th Wedding Anniversary Saturday, June 6, 2020,
Due to a generous donation of lunches from Robert R McCormick Foundation/Cantigny Park, lunches are distributed from 11:00 a.m. to 12:30 p.m. Mondays, Wednesdays and Thursdays now through Tuesday, July 31, 2020, at St. Andrew Lutheran Church, 151 North Prince Crossing Road. (www.merleburl.com)
In West Chicago Elementary School District 33, the last day of Enhanced E-Learning for eighth graders is Thursday, June 4, preschool is Tuesday, June 9, and kindergarten through seventh grade is Wednesday, June 10, 2020.
Due to COVID-19  pandemic, West Chicago's 17th annual Citywide Collection takes place on one day only this year, Saturday, June 13, 2020. Using eight "refuse" stickers, residents can dispose of an unlimited amount of acceptable items. These include barbecue grills, bicycles, furniture, box springs and mattresses and household fixtures excluding electronics. Carpeting and household construction materials both have certain requirements. Some unacceptable items are hazardous waste, tires, automobile parts, fluids and batteries, oil-based paint pesticides, propane tanks and large household appliances. Helpful hint-attach your eight stickers to your garbage container, as your junk may be someone else's treasure. For a list of acceptable items or for more information, visit the City's website www.westchicago.org, under Residents/Services/Citywide Collection or call (630) 293-2255.
West Chicago City Museum Historiography program, a non-fiction book reading group, is at 1:00 p.m. Thursday, June 18, 2020, via Zoom. The book to be discussed is "Grant" by Ron Chernow. Museum Director/Curator Sara Phalen said, "We did this one in the past, but with the recent documentary that aired, we are going to talk about Grant again." For further information, visit Friends of West Chicago City Museum website, wegohistory.com or call (630) 231-3376.
Grant is a 2017 biography of Ulysses S. Grant, the 18th President of the United States. Grant, a Union general during the Civil War, served two terms as president, from 1869 to 1877. Ron Chernow is an American writer, journalist, historian, and biographer. He has written bestselling and award-winning biographies of historical figures from the world of business, finance and American politics.
Winfield Township, 130 Arbor Avenue, is on a soft open. Although staff is in the office, they are requesting everyone to call for an appointment. To speak to someone from the Assessor's office, call 630-231-3573. To speak to someone in the Supervisor's office or General Assistance Department, call 630-231-3591. To make a reservation for the Winfield Township Senior and Disabled Transportation Service, call (630) 520-0054. Transportation service is available from 8:15 a.m. to 4:45 p.m. Monday through Friday. There is limited availability to allow for sanitization between riders. Persons riding the bus or visiting the office must wear face masks at all times.
Due to COVID-19 pandemic, many of the team members at We Grow Dreams Greenhouse and Garden Center were unable to work and some maintenance tasks went on the back burner. The greenhouse, 1055 West Washington Street needs help in pulling weeds from the front garden. Volunteers need to bring their own tools, gloves and kneelers, plus must wear masks and register at front desk. Hours available to weed are from 9:00 a.m. to 5:00 p.m. Mondays through Fridays.
The mission of We Grow Dreams Greenhouse is to provide people with disabilities the opportunity to lead fulfilling lives and to train and work in a supportive, safe and caring environment while producing and providing products and services to the community. In this pursuit, we honor the concepts of human dignity, respect, hard work, fellowship and friendship. (www.merleburl.com)
During Summer vacation, West Chicago Elementary School District 33 distributes breakfasts and lunches from 10:00 a.m. to 12:30 p.m. Mondays, Wednesdays and Fridays at Leman Middle School, 238 East Hazel Street.
Tower Cleaners, 956 North Neltnor Boulevard, is sewing masks, using its own choice of material or the customer's own selection. For further information or to order masks, call (630) 231-2221. I have used the cleaners for clothing alterations and repairs and can honestly say their work is excellent.
West Chicago Park District offers a variety of virtual programs for all ages. To view, visit we-goparks.org. (www.merleburl.com)
Since there are different regulations for Phase 3 of the State COVID-19 pandemic, persons should call businesses to check to see if open and what the regulations are, for eating establishments call to see what options are offered.
It is time to get counted—in the 2020 Census. Households can do the census online, mail the paper questionnaires, if one was received, or call (844) 330-2020. Contrary to popular belief, persons do not need their Census ID code in order to fill out the Census. People can fill the form out online at my2020census.gov or over the phone by simply stating their address. The census form is available in English and 12 additional languages. Business, community leaders and local government use the census data to create jobs, ensure public safety preparedness and support community initiatives. The US Constitution mandates that everyone in the country is counted every 10 years. The reasons it is important that everyone be counted include redistricting, fair representation and the distribution of $675 billion in federal funds. The purpose of the census is to gather statistical information. Information on individuals is not shared or released. (www.merleburl.com)
The DuPage County Health Department developed a dashboard to provide information on the total number of people, in DuPage County, who have tested positive for COVID-19. In addition, the dashboard includes a map which shows the distribution of reported cases by municipality and is updated at 4:00 p.m. daily. DuPage County's "COVID-19 Dashboard" is a one-stop-shop for all the information it offers including a town-by-town breakdown of cases. As of 4:00 p.m. Monday, June 1, 2020, there were 708 cases and nine deaths in West Chicago with the majority of the persons age 60 and under. As of Sunday, May 31, there were 36 cases and four deaths at Aperion Care on North Avenue, and nine cases and no deaths at West Chicago Terrace on Joliet Street. These numbers include patients and employees. Keep in mind, the statistics of cases date to the beginning of the trace count. Remember to follow the social distancing order, wear masks and wash hands.
To keep residents aware of community COVID-19 updates, the City has posted West Chicago's COVID-19 COMMUNICATIONS CENTER on its website, www.westchicago.org. Also included are the weekly updated messages from Mayor Ruben Pineda. It is located on the upper left-hand side in red. Clicking on this, residents can see the latest information.
Sincere sympathy is extended to the family of John Johnston, who passed away Monday, June 1, 2020.
Deepest sympathy is expressed to the family of John Gianforte, who at the age of 93 passed away, Monday, June 1, 2020.
Sincere sympathy is extended to the family of Alejandro Ayala, who at the age of 93 passed away, Sunday, May 24, 2020.
Deepest sympathy is expressed to the family of Ted J. Phillips, who passed away Tuesday, May 26, 2020.
Sincere sympathy is extended to the family of Wences Cleto, who at the age of 37 passed away Monday, May 25, 2020.
Deepest sympathy is expressed to the family of Anna Delong, age 18, who passed away Friday, May 15, 2020.
Anna Delong was swept away from the West Branch of the DuPage River while walking her two dogs Friday, May 15. Her body was discovered Wednesday, May 27, about 5.5 miles from where she was swept in. The coroner made the positive identification. A gofundme page, www.gofundme.com/f/help-for-annas-family, has been set up to help Delong's family. As of Friday, May 29, more than $66,000 has been raised.
Anne and Mark Cowden celebrated their 30th Wedding Anniversary Tuesday, May 26, 2020.
Grace Quiroz, a senior at West Chicago Community High School, is the Student of the Month for April. Her selection is due to her high academic standards and participation in extracurricular activities.
Quiroz has been on High Honor Roll or Honor Roll every semester. She is a member of National Honor Society and the Spanish Foreign Language Honor Society. Quiroz has a cumulative weighted grade point average of 5.154, and was named Academic All-Conference for volleyball both junior and senior year.
She is a four-year member of the Girls Volleyball team and served as captain in her senior year. She was named to the First Team All-Conference senior year, leading the team in aces and assists.
Outside of school, Quiroz made the USA Volleyball High Performance National Team, allowing her an opportunity to compete for a spot on the US National and Olympic teams. Quiroz has volunteered at Feed My Starving Children, and she works as a volunteer volleyball coach for young children.
After graduation, Quiroz plans to attend Lynn University in Boca Raton, Florida, on a scholarship to major in biology/pre-med. She plans to become a physician's assistant or go on to medical school to become a sports medicine orthopedic surgeon. Quiroz will continue to play volleyball. (www.merleburl.com)
Assistant Chief Tim Leidig celebrates his fifth year with the West Chicago Fire Protection District.
Retiring staff members from Benjamin School District 25 are Laura Pfanenstiel, principal; Debbie Schaeffer, school secretary; Donna Pope, second grade teacher; Peggy Rauscher, first grade teacher; Ellen Locke, social worker; Cheryl Boudreau, second grade teacher; and Laura Paup, Evergreen crossing guard, Benjamin/Evergreen aide. Students and families bid farewell to teachers and principal with a drive by parade. (www.merleburl.com)
The "Daily Herald" Tuesday, May 26, 2020, issue featured a photograph by West Chicago resident Sierra Koenig in the photography contest story in the Neighborhood section. It is a picture of pieces in a jigsaw puzzle, an activity his family does during the COVID-19 stay-at-home order.
West Chicago Community High School recognized outstanding seniors in the class of 2020 during Honor's Night broadcast; due to COVID-19 pandemic, the program could not be done in person. Dr Wayne Dwyer, WCCHS principal, and the teachers and staff members "presented" the awards. View the video at https://youtu.be/RQiFni5HEuc and view the program at https://bit.ly/2B07zTr.
Since I am unable to list all the students and scholarships received, I am writing about those established in Memoriam.
Manav Patel is the recipient of the David Wayne Fox Scholarship, which supports a graduate planning to pursue a career in banking, education or medicine.
Receiving the Houston J. Pineda Scholarship is Oliver Bonill. This is for the graduate who demonstrates a financial need and was a member of the softball, baseball or soccer team for three years.
The recipient of the Tim Landis Memorial scholarship is Benjamin Lopez. This is for the graduate who was a three-year member of the varsity baseball team and a varsity letter winner.
Steven Demma is the recipient the Lee E. Yunker Scholarship awarded annually by the Mathematics Department of Community High School District 94. Yunker was a former mathematics teacher and chairman of the department.
Receiving the West Chicago High School Teachers Association Sharron L. Bokker Memorial Scholarship is Valeria Perez. (www.merleburl.com)
DuPage Mayors and Managers Conference presented the DMMC 2019 Intergovernmental Cooperation Award to DuPage County Board Member Jim Zay, District 6, for his extraordinary work on the DuPage Water Commission. (www.merleburl.com)
At the Lions Club Blood Drive Saturday, May 16, 2020, nine people registered and 12 units of blood were collected by Versiti Blood Centers. This means up to 35 lives were saved. Although the turnout was lower than expected, past Lions Club president Dan Czuba said, "I am happy and grateful for the nine we had. What is even better, because of our actions hosting these last two drives, Versiti has had several more groups/individuals step up to host other drives in the upcoming future."
Benjamin Middle School virtual graduation was Wednesday, May 27, 2020. Teachers drove by the homes of all the graduating students. (www.merleburl.com)
Felicia Gills is the new member of West Chicago Elementary School District 33 Board of Education, replacing Brenda Vishanoff. She currently is an employee of Exelon. She is involved in School Supply Give Aways' and youth advocacy in education and financial literacy through her own not-for-profit, Josiah's House & Esters Throne.
Her previous work history involved assessing the behavioral and health needs of youth with companies contracted through Department of Children and Family Services as a Program Coordinator. She is an avid volunteer, currently serving alongside District 33's Black Parent and Teacher team and other outreach teams through her local church to feed the homeless, coordinate and teach GED candidates, and helping women recover from abuse, incarceration, and sex trafficking. She has previously served on mission teams in Haiti, Dominican Republic; Moore, Oklahoma-Tornado Relief; and in Columbus, Ohio with the not-for-profit Christian Outreach International led by Mary Alice Isleib. (www.merleburl.com)
Although County Farm Road is not in West Chicago, it is one which is well known to residents here. I found the history of the road interesting. A three-story brick building, erected in 1888, started out as the Almshouse, known as the DuPage County Poor Farm. It was located on 217 acres, which the residents farmed, with a herd of dairy cattle. Not only did they support themselves, but also provided additional food for the county jail inmates. It was in existence to the 1930s, approximately 40 plus years.
There were 32 "inmates" listed as living there at the time of the 1920 census, with the couple in charge of the home in both the 1920 and 1930 census, listed as Rollin Standidge-Superintendant, his wife Martha-Matron, and their daughter Hilda-Bank Clerk. The DuPage County Poor Farm residence became a nursing home in the 1930s, and the large parcel of land became known as the DuPage County Government Complex. The site of the building later became known as the DuPage Convalescent Center and currently as the DuPage Care Center.
Initially those who died at the DuPage County Poor Farm were buried in a potter's field at the nearby Wheaton Cemetery. In 1896 the county established the cemetery at the Poor Farm. The seven buried at Wheaton were exhumed and interred at the Poor Farm cemetery. Their names were Chas. Nelson of Naperville, who died July 18, 1889; Fritz Rung of York, May 24, 1890; Casper Misner of Naperville, June 24, 1890; John Shentzly of Milton, March 25, 1891; Peter Martenson of Lisle, May 3, 1895; Fritz Duchrow of York, October 23, 1896, plus Peter Larson, who was killed in Wheaton December 11, 1896. The locations refer to townships, not communities. An engineering survey, done in late 1995 found what appeared to be. 136 graves. In 1995, the county reinstalled a metal arch reading Du Page County Farm, removed during construction of the convalescent home in 1979. At the rededication of the cemetery, a boulder was placed incorrectly stating "ªEstablished 1888." Donald Zeilenga, first and only county administrator (1994-2003), said, "It is possible the cemetery might someday have to be moved." The arch fell victim to progress when it was removed to make way for an expansion of the convalescent center. From a 2012 Facebook update: The metal arch and the granite stone, which marks the cemetery, are located "next door" to what is "now" known as the DuPage Convalescent Center, and "BEHIND" the Joseph Academy. The cemetery and the land are the only remaining remnants of County Farm Road's namesake. (sources for information include Find A Grave, Facebook, groups Wheaton, and Chicago Tribune-November 25, 1996) (www.merleburl.com)
My email address is merleburl@earthlink.com.