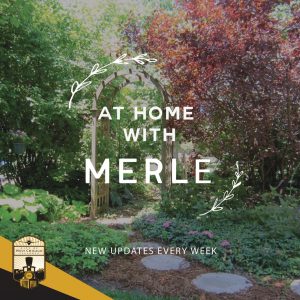 It is time to get counted—in the 2020 Census. The official date is Wednesday, April 1. The US Constitution mandates that everyone in the country is counted every 10 years. The first Census was in 1790. The reasons it is important that everyone be counted include redistricting, fair representation and the distribution of $675 billion in federal funds. Business, community leaders and local government use the Census data to create jobs, ensure public safety preparedness and support community initiatives.
Beginning March 12 through March 27, informational letters are sent to households, not individuals. The purpose of the Census is to gather statistical information. Information on individuals is not shared or released. For the first time, persons can respond online. The Census form is available in English and 12 additional languages. Videos and guides to the form are available in 59 languages.
The 2020 Census asks for the number of people at the address on Census Day and any additional people living or staying there plus the names, ages and dates of birth and sex of all persons living in the home. There is a question of whether persons are of Hispanic, Latino or Spanish origin and one on race. Both of the latter questions are needed by federal agencies to monitor compliance with anti-discrimination provisions such as the Voting Rights Act and the Civil Rights Act. Also it asks whether the home is owned or rented. There is a question on the relationship of each person in a household to the central person to create estimates about families, households and other groups. To ensure that a person is counted only once, and where they live on Census Day, there is a question of whether a person lives or stays somewhere else.
In our community, the West Chicago Public Library is considered a Census resource location/partner, providing information and assistance for the Census. Assisting with various events, visits and other efforts are members of the West Chicago 2020 Census Committee (WEGO Counts). There is easily accessible information in English, Spanish, Chinese and Arabic. Library staff visits\ various locations to spread awareness. Some of the places visited to date are Supermercado Tampico, PADS at First United Methodist Church of West Chicago and Evergreen Elementary School. They also are going to apartment complexes. Once the census starts, they will set up remote computer labs for apartment residents to use.
Beginning April 1, persons in the community can use the Library computers anytime to respond to the Census. From 1:00 to 7:00 p.m. on Census Day, members of the Library staff and Census committee will assist those who need it, plus there will be a dedicated computer lab for people who want to respond April 1. Light refreshments and drinks for participants are served. Remember it is important that you are counted in the 2020 Census. This helps shape the future of your family and community. (www.merleburl.com)
AROUND AND ABOUT
WeGo Drama at West Chicago Community High School continues their 2019-2020 Season with their IHSA Showcase performance, which is the 40-minute play and 30-minute Group Interpretation that are featured in the Illinois High School Association competition. Performances are at 7:00 p.m. Friday and Saturday, March 13 and 14, 2020, in Weyrauch Auditorium, 326 Joliet Street. The ticket price is a suggested donation of $10.
WeGo Drama's 2019-20 Season focuses on "Stories Told and Retold." Dealing with the power of the stories that need to be told, these shows embody that theme, IHSA shows do deal with serious content and therefore are intended for teens and adults. The two shows are presented together to create a wonderful evening of cutting-edge theatre. The audience gets the benefit of two shows in one night.
The company of actors and crew for the showPhilip Calabrese, Maggie Hancock, Aidan Incrocci, Samuel Incrocci, Kenya Bahena, Nathan Bradley, Ryan Castiglia, Christina Champagne, Josie Kotke, Vinny Lamantia and DJ LaPlaca.
Others areNoemi Lara, Daniela Luna, Grace Miller, Vincent Ross, Cassi Villa, Olivia Wesling, Chris Yera, Ava Fini, Elizabeth Ryan, Cassi Villa, Katherine Vander Plaats and Jazmin Wilkins.
Mark Begovich is the director. Scenic Design and Technical Direction is by Chris Jensen. Hair and make-up is by Jamie Elza.
The annual West Chicago Community High School Music Boosters Pancake Breakfast is from 8:00 to 11:00 a.m. Saturday, March 14, 2020, in the Commons, 326 Joliet Street, Entrance H. Menu includes pancakes, sausage, juice, and coffee from Kindred Coffee Roasters. Music students in jazz band, brass quintet, chamber choir and some string ensembles perform throughout the breakfast. Ticket price is $5, $3 for children 10 and under and senior citizens 65 and older. Proceeds from the pancake breakfast go towards funding scholarships for music students. (www.merleburl.com)
Cantigny Park, 1S151 Winfield Road in Wheaton, offers a series of programs for Women's History Month of which several are inspired by the 100th anniversary of the 19th Amendment, giving women the right to vote. The Second Saturday for Families is from noon to 3:00 p.m. Saturday, March 14, 2020, in the McCormick House Museum. The program celebrates the 19th Amendment, plus guests make a suffragette sash.
The program, "First for the Vote: How Chicago Women Won Suffrage for the Nation," is at 6:30 p.m. Monday, March 16,.in the Visitors Center. Chicago women made Illinois the first state east of the Mississippi to grant limited voting rights to women in 1913. The women, including Ruth Hanna McCormick, greatly influenced the tactics and achievements of suffragists in other states and helped Illinois become the first state to ratify the 19th Amendment in 1920. The story is told through vintage photographs and quotes from the women themselves. There is no charge for the program and parking, but reservations are required and may be made by calling (630) 360-8152 or on line at cantigny.org.
Wayne/Winfield Area Youth/Family Services offers hour-long computer classes for senior citizens at Wayne Township, 27W031 North Avenue. Not only do seniors learn basic skills, but also have the opportunity to socialize. The fee is $2. Reservations are required and may be made by calling (630) 231-7166. Beginner classes are at 3:00 p.m. Fridays. "Uploading Pictures to Facebook" class is at 4:00 p.m. Monday,March 16, 2020.
Healthy West Chicago hosts a one-hour Health Living Grocery Store Tour at 6:00 p.m. Monday, March 16, 2020, at Jewel-Osco, 177 East Roosevelt Road. A registered nutritionist leads the tour. Participants learn how to find healthier food, compare unit prices to find bargains, how to read food labels, how to identify whole grains and how to stick to a budget. Attendees receive a $10 produce gift card and a reusable grocery bag. To register, call/text: 630-230-6370 or email: director@healthywestchicago.org.
The General Primary Election is Tuesday, March 17, 2020. Polls are open from 6:00 a.m. to 7:00 p.m. Remember to vote.
Check the local eating establishment for St. Patrick's Day specials.
West Chicago Police Department and the City host a Community Forum on Public Safety at 7:00 p.m. Wednesday, March 18, 2020, in the cafetorium at Leman Middle School, 238 East Hazel Street. The focus is on public safety matters. Persons can have questions answered about concerns of happenings in the community. The Police will provide updates, answer questions and listen to concerns. (www.merleburl.com)
West Chicago City Museum Historiography program, a non-fiction book-reading group, is at 1:00 p.m. Thursday, March 19, 2020, in the Museum, 132 Main Street. Guests can bring a lunch; dessert and a beverage are provided. The book to be discussed is "Mr. President, How Long Must We Wait: Alice Paul, Woodrow Wilson, and the Fight for the Right to Vote " by Tina Cassidy. Copies of the book are available at the Museum and Library.
The book gives the account of the complex relationship between leading suffragist Alice Paul and President Woodrow Wilson in her fight for women's equality. Paul's procession of suffragists resulted in her being granted a face-to-face meeting with President Wilson, one that would lead to many meetings and much discussion, but little progress for women. With no equality in sight and patience wearing thin, Paul organized the first group to ever picket in front of the White House lawn—night and day, through sweltering summer mornings and frigid fall nights. It is a portrayal of a little-known feminist heroine in the critical moment in American History.
Cassidy writes about women and culture. A former journalist who spent most of her career at the Boston Globe covering business, fashion and politics, she now is the Chief Marketing Officer of WGBH, a public radio station in Boston. She is the author of two other books. (www.merleburl.com)
West Chicago Fraternal Order of Police Lodge 85 and West Chicago Firefighter 39701 once again are competing and, as usual, for a good cause. The competition involves seeing who can raise the most money at the respective First Responder Fundraiser events held at Hawthorne's Backyard Bar & Grill, 1200 West Hawthorne Lane. The proceeds go toward the purchase of an electric wheelchair for a local child. Each event includes a 50/50 raffle and raffles for a Beach Cruiser Bike and a Yeti Cooler.
The Police fundraiser is from 5:00 to 9:00 p.m. Thursday, March 19, 2020. The Firefighters fundraiser is from 5:00 to 9:00 p.m. Thursday, March 26. This is a great way to assist the Community Heroes in their fundraising completion, while having fun, meeting friends and becoming acquainted with others. (www.merleburl.com)
In partnership with Cantigny Park, the League of Women Voters of Wheaton and Glen Ellyn hosts a Civics Awareness program Thursday, March 19, 2020, in the McCormick House at Cantigny, 1S151 Winfield Road in Wheaton. Parking is free; tram service is available. Networking is at 7:00 p.m.; the program is at 7:30 p.m. To register, visit, https://my.lwv.org/illinois/wheaton/league-events, under civic awareness series.
Rebecca Sive, author of "Vote Her In: Your Guide to Electing Our First Woman President," is the speaker. She is a nationally known author, contributor and motivational speaker for major news outlets on women running for political office. Her career has spanned executive positions in government, philanthropy, academia, business, and the not-for-profit sector.
League of Women Voters of Wheaton includes West Chicago, Warrenville, Winfield, Wheaton and Carol Stream. The League of Women Voters is a non-partisan organization that does not support or oppose any political party or candidate, but whose purpose is to promote political responsibility through informed and active participation of citizens in government.
Coffee with a Cop is from 9:00 to 11:00 a.m. Saturday, March 21, 2020, at the Police station, 325 Spencer Street.
West Chicago City Museum, 132 Main Street, hosts the Town Hall Share community gathering at 10:00 a.m. Saturday, March 21. 2020. Light refreshments are served. Carolyn Hale, one of the Home exhibit artists, tells how she researched her own mother. Attendees are invited to share any of their own research adventures or ask questions. Also, there is a Writing Your Own Story workshop to help persons begin forming their own story. There is no charge, but reservations are requested and may be made by calling (630) 231-3376 or emailing wegohistory@gmail.com.
The West Chicago Historical Society and the Friends of the West Chicago City Museum host their annual Spring Tea at 1:00 p.m. Sunday, March 22, 2020, at American Legion Post 300, 123 Main Street. The event includes a tea luncheon, program, and a silent auction. Ticket price is $20. To make a reservation, call (630) 231-3376, email wegohistory@gmail.com or stop by the Museum, 132 Main Street. Museum hours are 10:00 a.m. to 6:00 p.m. Thursdays, 12:00 a.m. to 2:00 p.m. Fridays and Saturdays.
Fitting in with a spring theme, Paddy Lynn, popular history presenter, portrays Beatrix Potter, the author of The Tale of Peter Rabbit and other stories. Potter came from a wealthy upper middle class family, reared mainly by governess in her younger life and could not play with other children. Because of this, she developed a love for drawing and painting, using her pets as models. Her vivid imagination and artistic talent led to the charming stories.
Lynn has been in more than 100 plays and worked with a professional theater company as a writer, director, and actor in many productions that serviced Chapter One schools in Chicago bringing them Shakespeare, Chaucer, and a variety of children's programs. She wrote four original history programs that she has been performing for many years. (www.merleburl.com)
WeGo Drama hosts Funny for Fringe at 7:00 p.m. Tuesday, March 24, 2020, in Weyrauch Auditorium, 326 Joliet Street. The comedy performance features some of Chicago's top professional stand-up comedians and is geared for high school students and adults. The ticket price is $20 for adults and $10 for students; tickets can be purchased at the door or online at www.wegotheatre.com. Proceeds benefit the drama students' trip to perform at the Edinburgh Fringe Festival in Scotland this summer.
Comedians scheduled to perform are Tim Cavanagh, whose funny songs have been heard on the Dr. Demento Show, the nationally syndicated Bob & Tom radio show, Comedy Central, Showtime and cruise ships around the world. John DaCosse who is a regular at Zanies Comedy Clubs. He was heard on the Steve Cochran Show on WGN radio and appeared in the original "Meet the Parents" film. Kelsie Huff can be seen regularly as a reporter for the Jam TV program on WCIU TV and has appeared on Windy City Live. Brian Hicks won the prestigious Comedy 10K competition. He is the opening comic for Michael Carbonaro from the TV program, "The Carbonaro Effect." Brian Noonan has appeared on CHICAGO Med, Malcolm in the Middle, and performed in sketches on The Tonight Show. He is on the radio in Chicago & Milwaukee. Hannah Stanley is the host of the Gabby Road radio show. She performs at Zanies and clubs throughout the area.
There also is a special performance by mentalist Jym Elders and a special preview of Roald Dahl's "Matilda," the drama club's Spring musical.
Gallery Theater, 129 Main Street, presents Stella and Lou by Bruce Graham. Performances are at 7:30 p.m. Fridays and Saturdays, March 27, 28, 2020 and April 3 and 4, 2020 and at 3:00 p.m. Sunday, March 29, and April 5, 2020. Ticket price is $18, $16 for seniors. To make a reservation, email GalleryTickets@gmail.com, visit the website: www.gallerytheaterstudio.com or call (630) 234-5919.
Stella and Lou is an intimate exploration of friendship, forgiveness, and the longing for companionship that grows with the passage of time. It takes place on a quiet night at Lou's Bar as two kindred spirits seek solace as they navigate changing times and relationships past.
Members of the cast are Carol Townsend, Gary Murphy and Brian Koester. The director is Gail Cannata. (www.merleburl.com)
Catholic Daughters of Americas Court 432, St. Mary's parish, hosts its Sixth Annual Spring Luncheon from 11:00 a.m. to 1:00 p.m. Saturday, March 28, 2020, at the ARC Center in Reed-Keppler Park, 201 West National Street. On the menu are salads, rolls, dessert, coffee and lemonade. There also are gift basket raffles and a 50/50 raffle. The ticket price is $8 for adults and $6 for children under the age of 10. For tickets, call Sylvia Mosier at (630) 231-0603.
The proceeds benefit various charities to which CDA contributes and other in-kind and monetary donations. These include layettes for Catholic Charities, sponsoring a Mission child, helping with funding for Habitat and supporting the St. Vincent De Paul Society Conference. Donations include Neighborhood Food Pantries location in West Chicago, religious education classes at St. Mary's and families in need at Christmas.
League of Women of Wheaton hosts its monthly Livingroom Conversations at 6:30 p.m. Monday, March 23, 2020, at Wheaton Public Library, 225 North Cross Street The goal of Livingroom Conversations is to bring together local citizens to discuss topics of mutual interest from multiple perspectives. This is an opportunity for persons to share their views. The topic for this month is "Money in Politics." To register visit https://my.lwv.org/illinois/wheaton/event/living-room-conversations-money-politics.
Increasingly, citizens are expressing concerns about the "big money" in politics such as circumstances created around the Supreme Court Citizen's United decision, which allows corporations to spend unlimited amounts of money on elections. From another perspective, money has always been involved in elections – shouldn't corporate leaders be able to use the funds available to them to advance their ideas?
The Mexican Culture Center is accepting applications for its Seventh Annual Miss Mexican Heritage Program. The winner is announced at the pageant held in September. The queen receives a $1,000 scholarship and first and second runners up receive $500 and $250 scholarship respectively. Requirements for entrants include residency in DuPage County, bilingual in English and Spanish, female between the ages of 18 and 22 enrolled in school, good academic standing and having one parent of Mexican ethnicity. To apply online, visit www.mccdupage.org. For further information and deadlines, call MCCD president Fernando Ramirez at (630) 666-2507 or email doxgor1984@gmail.com.
The MMH program runs from June through September. During this time, participants are required to attend workshops that include professional development, public speaking, interviewing, modeling/dancing class, volunteering and social events. Winners reign for a year.
This year the MCCD is expanding this program to include a developmental program, Junior Miss. It is open to young women from age 14 through 17 and any ethnicity. The same contact information applies.
West Chicago Community High School seeks nominations for the 2020 Distinguished Alumni Award. The purpose of the program is to recognize West Chicago Community High School graduates whose accomplishments serve as an inspiration for current students to dream and achieve.
Nomination deadline is Friday, May 1, 2020. The nominee must be a graduate of the high school for at least 10 years prior to the nomination, be distinguished by accomplishments in academics, the arts, athletics, business, community service, the environment, human rights, justice, medicine, research or science that reflect outstanding ability and dedication which contributes to the betterment of the community. Also the nominee must be available by telephone, email or in-person interview by the selection committee, willing to participate in the Distinguished Alumni Award Ceremony, willing to submit a photograph and available to interact with WCCHS students in a forum, seminar or assembly.
To submit a nomination, visit www.d94.org/distinguishedalumni. For further information, call Sherry Bowne at (630) 890-9716. (www.merleburl.com)
Sincere sympathy is extended to the family of Joyce E. Sennett, who at the age of 90 passed away Monday, March 2, 2020.
Deepest sympathy is expressed to the family of Louis Walter Zukauski, who at the age of 55 passed away Thursday, March 5, 2020.
Sincere sympathy is extended to the family of Luis Enrique Lopez, who at the age of 26 passed way Friday, March 5, 2020.
Michelle Fortman, Executive Secretary and School Board Recording Secretary, recently retired after 22 years with West Chicago Elementary School District 33.
Business Professionals of America from West Chicago Community High School performed at state competition the weekend of March 1, 2020. BPA sponsors are Donna Durbin and Mia Wirth.
Manav Patel placed Fifth in Personal Financial Management and is invited to compete at National Leadership Conference in Washington, DC. Matt Brotnow placed Eighth in Fundamental Spreadsheet Applications.
Other competitors were Emily Ayala, Justin Baranowski, Brandon Davis, Quentin Keith, Luke Krogh, Marlene Mendez, Jennifer Romero, Connor Slattery, CJ Taylor, Brock Ullman, Jocelyn Velazquez and Tighe Walsh. The BPA sponsors are Donna Durbin and Mia Wirth. (www.merleburl.com)
Named as an Honorable Mention for the Daily Herald DuPage County Girls Basketball All-Area Team was Shailee Patel, a junior at West Chicago Community High School.
During the February 18, 2020, Community High School District 94 Board of Education meeting, Veterans of Foreign Wars Post 6791 and its Auxiliary awarded almost $2,500 in prize money to students who entered the annual Voice of Democracy competition. Representing the VFW was Commander Steve Bennier and representing the Auxiliary was Voice of Democracy co-chair Nancy Smith.
Eighty-two students from West Chicago Community High School entered the contest designed to foster patriotism, allowing students the opportunity to voice their opinion in a three to five minute recorded essay based on an annual theme. This year's theme was "What Makes America Great."
Participants included Alexandra Alcantar, Farzaan Aleem, Krystall Alvarado, Paige Arendt, Grayson Arendt, Seth Beaird, Ruth Bovey, Nathan Bradley, Matthew Brotnow, Jade Bucio, Nicole Bute, Jorge Calderon, Isabela Casimiro, Ryan Castiglia, Anais Correra, Diego Cortes, Sarah Crowe, Lillian Cuka, Dominic Deconcilis, Nicholas Dupree and Ariana Elizondo.
Also participating were David Fatheree, Ryan Faught, Jaeda Fini, Anna Fortelka, Arturo Garcia, Kimberly Garcia, Josie Gloss, Brisa Gomez, Melissa Gonzalez-Ramirez, Madelyn Goodale, Oscar Granados-Sanchez, Melissa Grimaldo, Luis Guzman, Amanda Haffner, Alexys Hayes, Marianne Hernandez, Eduardo Herrejon, Sergio Huerta, Shalin Kadakia, Luke Krogh, Olivia Locascio and Abbigale Lundblad.
Other participants were Carter Malay, Andrea Maldonado, Nallely Maldonado, Owen Mantz, Matthew McDonald, Cassandra Meeters, Juliana Miguel, Samuel Nyberg, Ashley O'Donnell, Martin Oropeza, Jimena Padilla, Manav Patel, Joel Perez, Alfredo Perez, Joana Perez, Grace Quiroz, Melissa Ramos, Dayanne Romero, Ruby Romero, Selena Rosalio and Odeth Rubio.
Participating were Eleanor Rzeszut, Alicia Salinas, Kevin Salinas, Brian Salinas, Alonso Salinas, Emma Schultz, Jared Sennese, Swera Sharma, Connor Slattery, Lilly Smith, Shelbie Steward, Juan Tapia, Anna Teske, Andrea Tipton, Angel Vargas, Jocelyn Velazquez, Clare Weber and Leah Wheatley.
Nicholas Dupree came in second in the VFW 10th District. Social Studies teachers John Chisholm and Nichole Stadler coordinate this program. (www.merleburl.com)
West Chicago Community High School choir and orchestra students performed two concerts in Disney Spring at Disney World. They also participated in clinics with professional musicians. The clinics were in the Backstage area of the World Showcase. They played, received feedback, applied the feedback and were recorded playing Disney favorites to animated features.
The West Chicago Boys Swimming team finished 22nd in the state. Teegan Cook finished 11th in the 100 fly and helped the medley relay to a 7th place finish and the 200 free relay to a 12th place finish. The team is a coop of students from West Chicago Community high School, Batavia High School and Geneva High School. (www.merleburl.com)
Lance Kammes Real Estate officially launched Kammes Commercial. Since August 2017, his team has been the #1 ReMax commercial realty in Illinois and the #12 ReMax Commercial realty in the nation.
My email address is merleburl@earthlink.net.