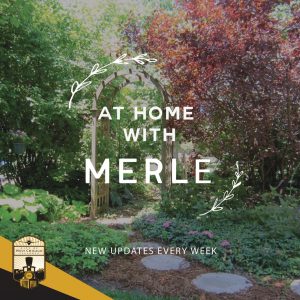 With the outbreak and risks of COVID-19 and the necessity of social separation, many buildings are closed to the public and events are cancelled. Without venturing from your home, you can be counted and complete your 2020 Census. As the updates come frequently, the information in this column is current as possible, until 5:30 a.m. Tuesday, March 17, 2020.
At this time, there is no public access to City buildings, except for the Police Station, 325 Spencer Street. Customers needing to drop off plans/forms or pay for utility bills, building permits, inspections, deed certification stamps or any other payments that would normally be made at City Hall may make those payments in the dropbox in front of City Hall, online, or at the Police Station. Staff in all Departments will be available via email or telephone.
The West Chicago Police Department is temporarily suspending non-essential public access to the police facility. This pertains mainly to tours and administrative appointments such as Coffee with a Cop, all tours, courtesy fingerprint appointments for solicitors and private sector background investigations. Medical calls that are related to a person with flu-like symptoms where there is no police emergency or risk to the public or community members, will be handled by the West Chicago Fire Protection District as primary respondent.
All school district schools are closed through Friday, March 27. 2020. All activities and events at the buildings are canceled through spring break the following week, March 30 through Friday, April 3. E-learning for West Chicago Community High School students is through Friday, March 27, 2020. Per the Illinois State Board of Education "the days during this initial closure March 17 to 30 will be considered Act of God Days and will not be made up." Monday, March 16, and 17, 2020, were scheduled days off for West Chicago Elementary School District 33.
Community High School District 94 is providing free meals to all students during the E-Learning Days from March 16 through March 20, 2020 and March 23 through March 27, 2020. Meals will not be offered during the originally scheduled Spring Break of March 30 through April 3, 2020. The district's onsite food service management, Quest Food Management Services, distributes lunch from 11:00 a.m. to 1:00 p.m. outside on the South side of the building between Door H and Receiving under the awning. With presentation of their WCCHS student ID, students may pick up their meals.
West Chicago Elementary School District 33 also is providing free meals for students. Pre-packaged grab and go style meals are distributed from 9:00 a.m. to 1:00 p.m. at six sites. These are Leman Middle School, Bus loop at Joliet Street entrance; Currier School, Bus loop at front entrance; Indian Knoll School, front entrance loop; Pioneer School, front entrance; Turner School, front entrance loop; and Wegner School, Bus loop at front entrance. Students, or parents of students may go to any designated site to pick-up both a breakfast and a lunch for that day. They are not required to go to the school site that they attend. No student IDs will be taken, but it is asked that parents/students be considerate of others when taking their meals for the day. (www.merleburl.com)
West Chicago City Museum, 132 Main Street, is closed through Saturday, April 4, 2020. Regular posts will be made on Facebook, Twitter and Instagram. Staff is available by email wegohistory@gmail.com and by phone (630) 231-3376. Persons can access many of the Museum's resources, including the local history e-book and local history curriculum on the website at www.wegohistory.com.
The West Chicago Public Library, is closed through Sunday, April 5, 2020. The Library is not charging fines for the time being.
All West Chicago Park District facilities are closed.
All Wayne Township offices are closed through Friday, March 27, 2020.
The Winfield Township Office, 130 Arbor Avenue, is closed to all walk-ins until further notice.
Persons can call or email for assistance or information. The contact information for the Supervisor is
(630) 231-3591, supervisor@winfieldtownship.com. Assessor' s Office contact information is (630) 231-3573, assessor@winfieldtownship.com. Senior and Disabled Transportation Service is unavailable until further notice. Ride DuPage still is available.
Many churches have cancelled worship services and other religious observations, activities and events. At this time, it is not known what the plans are for Holy Week and Easter. It is best to look for information at the websites and/or Facebook pages of churches or to call.
Healthy West Chicago cooking classes on hold.
Gallery 200, 103 West Washington Street, is closed until further notice. The current exhibit, "Art Is the Heart," will be on display through April.
Wednesday and Sunday Bingo at Veterans of Foreign Wars Post 6701 are cancelled.
All restaurants and bars are closed to dine-in customers through Tuesday, March 31, 2020. Under the order, restaurants still will be able to serve customers at drive-through windows and pickup. Check with your local restaurants to see if they are offering pick up. Persons can order gift certificates and then use them later. Remember restaurants have a small profit margin.
I was curious as to how Public Assistance to Deliver Shelter at First United Methodist Church of West Chicago was dealing with this situation, and who best to ask other than Brian Hendricks, who is the coordinator. He said, "We have always been concerned about the spread of disease at PADS. We wear surgical gloves, and we wipe down surfaces with a bleach solution." Now a nurse is on hand to screen guests and volunteers for running a temperature. "The main office in Wheaton is in continuing discussions with the health department with respect to the best policies and procedures to deal with the current situation."
Hendricks stressed a primary concern he has now, which is having enough volunteers to carry out this ministry. "I've already had a couple of key volunteers say that they needed to suspend their volunteering until this is resolved." Persons wishing to volunteer, call Brian Hendricks at (630) 333-0640.(cell), (630) 840-2448 (work) or (630) 231-7532 (home) or email hendricks@fnal.gov.
On Facebook Newsfeed, it was suggested that children at home make cards for the elderly in nursing homes. Some saw problems with this. The best thing to do is check with the various nursing homes for ideas. However, remember when the COVID-19 outbreak ends, there still are many elderly guests in nursing homes that seldom have or never have visitors. They can always use notes and letters, and not just at holidays.
Neighborhood Food Pantries and other food pantries might have more clients due to the domino effect of policies in place at this time. Also the grocery stores may have limited items to donate as many of them are having trouble keeping their shelves stocked. Donations of money allow more food to be purchased through the food pantry sources. Volunteers are needed also. Since Neighborhood Food Pantries at 123 Fremont Street is limiting the number of people in the food pantry, those who are able and willing to volunteer to reach out to Nancy Andrews, the site coordinator, via phone at (630) 605-0887 or email at iamfanmay@gmail.com,
The recommended gathering number is now 10, down from 50.
People Made Visible launched a page for those who are willing to volunteer to help as our community navigates the current Coronavirus Pandemic. PMV is gathering local volunteers who are willing to help those in need and those who need help. This page is a collection of calls to action. Churches, organizations and individuals can submit at WeGo Community Helpers or by emailing peoplemadevisible@gmail.com.
There was one plus, at least for several days, there were fewer political entries on Facebook, nice to think we all were concerned about the same thing for once and not posting negative political views. Please, make certain what you post or is posted is true; there is no room for false information. It seems too late to advise people not to stockpile items when one saw the crowds of people and empty shelves at grocery stores.
Remember to wash hands often, cough into your elbow, do not touch your face, stay about three feet apart for others and if you fill sick, stay home. Use Common Sense. Check with family members, friends and neighbors to see how they are, need anything or just some pleasant conversation. For a little humor, watch a YouTube about Johnny Carson about toilet paper shortage December 1973-January 1974.
AROUND AND ABOUT
At American Legion Post 300, 123 Main Street, food carry out orders are available from 4:00 to 8:00 p.m., Tuesdays through Fridays until further notice. Phone 630-231-2112 to place orders. The Fish Fry is available Tuesday through Friday. (www.merleburl.com)
At Augustino's Rock and Roll Deli and Grill, 300 E. North Avenue, hours for now are 10:00 a.m. to 7:00 p.m.
West Chicago City Museum Historiography program, a non-fiction book reading group, scheduled for Thursday, March 19, 2020, is cancelled.
West Chicago Fraternal Order of Police Lodge 85 and West Chicago Firefighter 39701 First Responder Fundraiser events, scheduled Thursday, March 19 and March 26, 2020, are cancelled.
In partnership with Cantigny Park, the League of Women Voters of Wheaton and Glen Ellyn Civics Awareness program scheduled for Thursday, March 19, 2020, is cancelled. The McCormick Foundation offices in Chicago, and Cantigny Park and Cantigny Golf are closed to the public through Sunday, April 5.
Charlie Wenk celebrates his 90th birthday, Friday, March 19, 2020.
Coffee with a Cop scheduled for Saturday, March 21, 2020, is cancelled.
The Town Hall Share community gathering scheduled for Saturday, March 21, 2000, at West Chicago City Museum is cancelled.
The West Chicago Historical Society and the Friends of the West Chicago City Museum annual Spring Tea scheduled for Sunday, March 22, 2020, is cancelled.
League of Women of Wheaton monthly Livingroom Conversations scheduled for Monday, March 23, 2020, is cancelled.
WeGo Drama's Funny for Fringe fundraiser scheduled for Tuesday, March 24, 2020, is cancelled.
The West Chicago Garden Club meeting is Thursday, March 26, 2020, at St. Andrew Lutheran Church, 144 North Prince Crossing Road. Social time is art 6:45 p.m., short business meeting at 7:00 p.m. and the program at 7:15 p.m. Presenting the program, Amazing Birds, is Bob and Kathy Andrini, educators and birders from St. Charles. Their presentation includes stories, facts and photographs. (www.merleburl.com)
The Board of Gallery Theater postponed the opening of "Stella and Lou" by Bruce Graham scheduled Fridays and Saturdays, March 27, 28 and April 3 and 4, and Sundays, March 29, and April 5, 2020. They plan to reschedule when it is deemed wise to do so. Persons who have purchased tickets to this production, can email (Gallerytickets@gmail.com) or call (630) 234-5919 to make arrangements for a refund or to use the tickets at a later date. Because of the postponement, the last play of the season, "Arsenic and Old Lace," is cancelled.
Catholic Daughters of Americas Court 432, St. Mary's parish, salad luncheon is cancelled.
The last program in the Women's History Month series at Cantigny Park scheduled for Saturday, March 28, 2020, is cancelled.
"Being a Smart Shopper," the West Chicago Public Library program scheduled for Tuesday, March 31, 2020, is cancelled.
Through its scholarship program, West Chicago Lions Club offers two $1,000 scholarships to a graduating senior for post high school education in the area of human services including teaching, social work, doctors, nurses, physician assistants, and mental health clinicians. The scholarships will be awarded to the institution of higher education to assist with the cost of tuition, books and materials.
Graduating seniors who attend West Chicago Community High School or any other West Chicago resident defined as one who resides within the West Chicago 60185 zip code areas, regardless of school attended, are eligible to submit an application. Judging is based on high school grade point average, participation in community and school activities, intent to enroll in a post-high school education leading to employment in the human service areas that include teaching, nursing, other health careers such as counseling and social services, an essay describing your accomplishments and service, as well as why you have chosen your intended field, and strength of character as evidenced by two letters of recommendation.
Applications forms are available in the counseling offices of each of the high schools. A completed application with the essay, a list of school and community activities, two letters of recommendation and an official copy of the applicant's transcript should be mailed to West Chicago Lions Club, 1879 North Neltnor Boulevard, Suite 254, West Chicago, IL 60185. Incomplete applications will not be considered. the West Chicago Lions Club Scholarship Committee, who will notify applicants of their decision by mail.
Sincere sympathy is expressed to the family of Linda Patterson, who at the age of 72 passed away Friday, March 6, 2020.
City of West Chicago cancelled the City Council meeting of Monday, March 16. 2020.
It was perfect weather for the Winfield Township annual Open House Saturday, March 7, 2020, and 175 persons, including 22 elected officials, enjoyed visiting and eating the township's famous hot dogs. Guests also donated 50 pounds of food for the Neighborhood Food Pantries located in West Chicago, plus 133 pairs of glasses, 17 American flags, 6 telephones and two chargers, which were donated to the designated organizations.
When I recently attended a meeting, I learned of a rather unique business in West Chicago, Chicago Ninja Academy, 31N041 North Avenue. The business offers group training for adults and children in a fitness facility with ropes, ramps, nets and other equipment. It is one of the only gyms in Illinois that offers expertise on how to train for ninja warrior and one of the only gyms with authentic ninja warrior obstacles. The business originally started at the Golden Age Strength Club in 2012. Then in 2014, it officially became the Chicago Ninja Academy. An open Gym is planned for the near future.
The owner is Nate Aye, a former West Chicago resident and was a student at West Chicago Community High School, transferring out in his sophomore year. He was in the Marine Corps for four years. Aye competed on the television show, "American Ninja Warrior," for three seasons. Numerous athletes from the Academy have competed; some have made it to the show, even as far as the finals in Las Vegas. (www.merleburl.com)
West Chicago Community High School English teachers attended the Countywide Institute Day at Wheaton North High School. WCCHS teachers Shannon Sanchez and Emily Brown presented two sessions, on "Grappling with the Integration of Long-Term Language Learners into Main Stream English."
Maurice McDavid is the new principal at Turner Elementary School, replacing John Rodriquez, who retirees June 30, 2020, after serving as principal for 13 years. McDavid currently is Dean of Students at DeKalb High School, and previously was an eighth grade teacher in DeKalb Community Unit School District 428. He received his Bachelor of Arts in Elementary Education and Teaching at Knox College in Galesburg. He received his Master of Education in Educational Administration and Leadership at Northern Illinois University in DeKalb. (www.merleburl.com)
Jim Johanik is the new head football coach at Wheaton Academy, replacing Brad Thornton. Johanik was JV head coach for three years and assistant wrestling coach for the last two years. He is a graduate of Wheaton College with a Bachelor of Science degree in Mathematics and MBA in Marketing and Strategy.
Kevin Romero, a senior at West Chicago Community High School, is Student of the Month for February. His selection is due to his academic and extracurricular achievements.
He has been on the Honor Roll every semester and is currently enrolled in AP Calculus AB and AP Spanish Literature. His cumulative weighted grade point average is 4.673. Romero is a member of National Honor Society and the Foreign Language Honor Society.
He played three years of soccer. He is one of the founding members of the school's Latin Dance, "Latin Fever." His involvement in extracurricular activities includes Sole Steppers, Student Council; and Compass, plus he serves as a Student Ambassador.
Outside of school, Romero volunteered at Feed My Starving Children and helped at his church with Youth Group activities. On the weekends, he works for a local landscaping company.
Upon graduation, Romero plans to attend College of Dupage for two years and when transfer to the University of Illinois Urbana/Champaign, to study architectural engineering. (www.merleburl.com)
The West Chicago Police Department is now part of the Neighbors App by Ring, a free app. The Neighbors app is a great way for residents of West Chicago to connect with each other and to stay up to date with what's going on in their neighborhoods. The Police Department will be using it as an additional tool to get important crime and safety information out to residents. The Department's involvement in the Neighbors app does not mean it has access to Ring camera systems. (www.merleburl.com)
My email address is merleburl@earthlink.net.