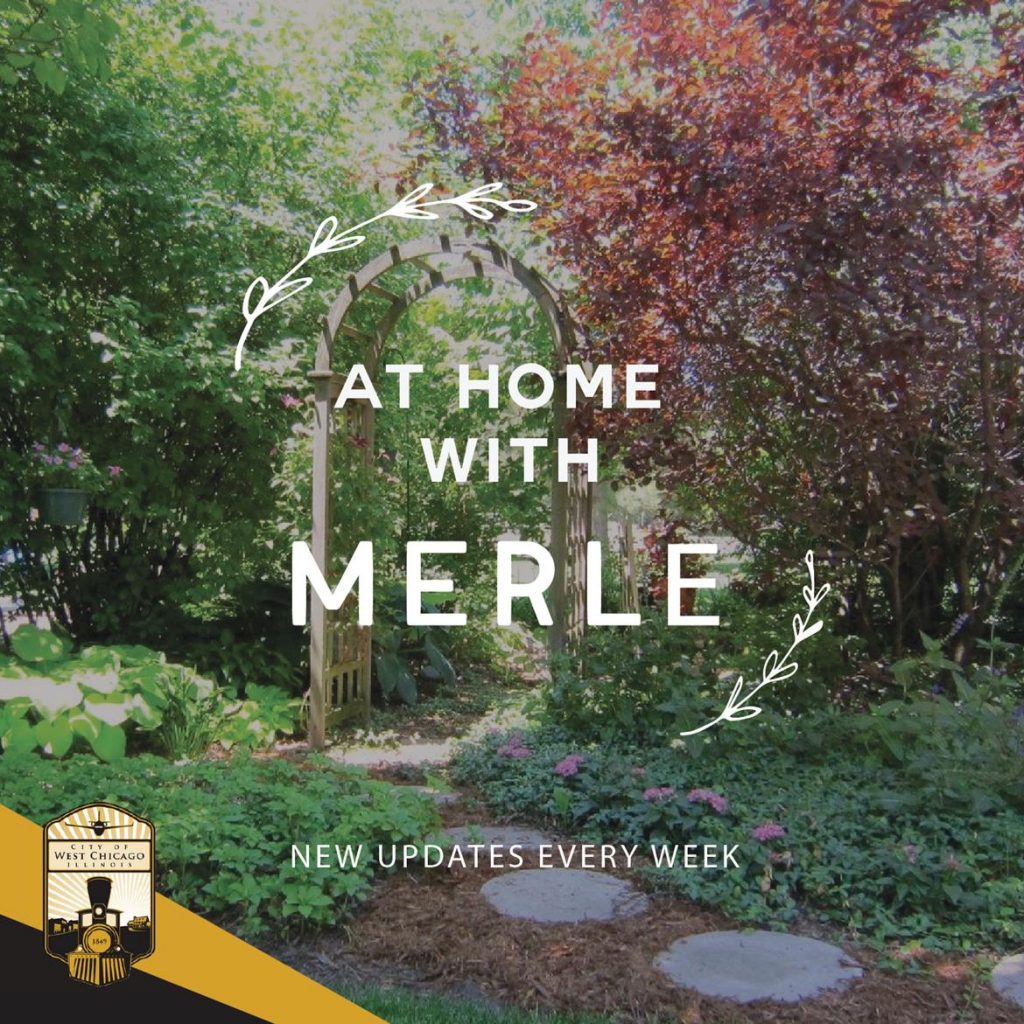 The first Local Government Academy program class is almost finished; the last of the eight sessions is Thursday, March 21, 2019. Each session is from 3:30 to 5:00 p.m. Thursdays. Session 1 is "Welcome," the opening session; "Session 2, What's the Big Deal?" an introduction to local government; Session 3, "The Big Picture," City Administration; Session 4, "Connecting Our Community," Administrative Services; Session 5, |"Roads, Bridges, Land and Water," Public Works; Session 6, "How to Build a Better Community," Community Development; Session 7, "Public Safety and the Community" Police; and Session 8, "What's Next?" Civic Engagement/Leadership Presentation. In addition to featured speakers, who are personnel from City departments and community partners, there are field trips to various City facilities.
Adrian Marquez, City Outreach Specialist, said, "The purpose is to provide Latino middle and high school students an in-depth understanding of the working functions of the City, as well as to examine issues affecting City residents. The program also aims to promote civic leadership and participation amongst West Chicago Latino youth."
I recently attended Session 6, Community Development. The ten students are three Middle School students, sophomores, juniors and seniors from West Chicago Community High School, plus one college freshman. Most have taken the American Government class at the High School. Each student receives a session materials packet, which gives a general idea of what is to be covered. Presenting the program was Doreen Booth, the recent Interim City Planner. She gave a power point presentation on the time line of community planning history. This demonstrated how and when certain laws and regulations came into existence and the importance in planning of communities today and in the future. These include physical landscapes, housing, zoning and code enforcement.
Booth also gave a brief account of the West Chicago Community Development Department. Staff members are Tom Dabareiner, Director; John Fincham, Assistant Director; Bethany Bayci, Special Events Coordinator; John Sterrett, City Planner; Peter Kelly, Business Development Coordinator; Steve Pertzborn, Senior Civil Engineer; and Rob Skerke, Civil Engineer. Service areas include Code Enforcement, Commercial Building Permits, Business Development, Historic Preservation, Museum Services, Planning and Zoning, Residential Rental Licensing, Residential Building Permits, and Selling and Buying a Home.
The students were quite attentive, asking questions during the time line presentation. However, the time constraint limited discussion on the local level. Marquez said he has learned a lot during this first program and expanding the class to two hours is a change he wishes to do. All in all, I found it very informative. I find the terms Tax Increment Financing (TIF) and Planned Unit Development (PUD) mentioned at Chamber or other business meetings and then hearing attendees asking later what these two items mean. It is a very positive aspect that West Chicago is one of the few communities offering this program.
AROUND AND ABOUT
Spring is here and, finally, the weather is starting to bring some warmth.
WeGo Wildcat Boosters Club holds its Fifth Annual Spaghetti Dinner from 5:00 to 7:30 p.m. Wednesday, March 20, 2019, in the high school Commons, 326 Joliet Street, entrance H. The menu is unlimited spaghetti, a serving of salad, bread, cookie and cold beverage. Ticket price is $8 for adults and $6 for children age 11 and under.
In addition to 50/50 raffle, there also are many raffle baskets. These include golf packages, overnight stays and gift certificates for restaurants.
The League of Women Voters of Wheaton and Cantigny Park sponsor three upcoming programs focusing on themes of civic awareness and encourage local participation in the democratic process. "Illinois Politics Today" takes place at 6:30 p.m. Thursday, March 21, 2019, in the Cantigny Park Visitor Center Theater, 1S151 Winfield Road. The speaker is Rick Peterson, chief political reporter of "Chicago Tribune" and host of "Sunday Spin" on WGN Radio. Programs are free, including parking, but advance registration is required due to limited seating. To make a reservation visit the website www.cantigny.org, email to register@cantigny.org or call (630) 260.-8162.
League of Women Voters of Wheaton includes West Chicago, Warrenville, Winfield, Wheaton and Carol Stream. The League of Women Voters is a non-partisan organization that does not support or oppose any political party or candidate, but whose purpose is to promote political responsibility through informed and active participation of citizens in government. (merleburl.com)
Maggie Capettini, education coordinator at West Chicago City Museum, is a presenter at Conversation at the Schweiker House, "Plein Air: Beyond Monet." It takes place at 1:00 p.m. Sunday, March 24 in the Schweiker House, 645 South Meacham Road in Schaumburg. The charge is $5. Reservations are required and may be made at https://www.signupgenius.com/go/8050D4EAAA622A7FE3-plein. Capettini presents a history of plein air painting and shares her modern tools and equipment, plus some of her completed paintings.
US Hockey League Chicago Steel hosts a special fundraiser for Community High School District 94 Education Foundation at 3:05 p.m. Sunday, March 24, 2019, at the Fox Valley Ice Arena, 1996 South Kirk Road in Geneva. Ticket cost is $15 for White Zone ticket section 202. The afternoon event features the Steel's Daddy Daughter Princess Day plus a Post-Game Skate with the Steel. To order tickets. Visit www.steelgroups.com, enter password D94.
Spring Break for the district schools begins Monday, March 25, and ends Friday, March 29, 2019.
Wayne/Winfield Area Youth/Family Services offers hour-long computer classes for senior citizens at Wayne Township, 27W031 North Avenue. Not only do seniors learn basic skills, but also have the opportunity to socialize. The fee is $2. Reservations are required and may be made by calling (630) 231-7166. Beginner classes are at 3:00 p.m. Fridays. "Attaching Photos to Emails/Texts" class is at 4:00 p.m. Monday, March 25, 2019.
West Chicago Public Library holds a living history program, "Peaches and Baseball," at 7:00 p.m. Wednesday, March 27, 2019, in the main meeting room, 118 West Washington Street. Rebecca Tulloch shares the story of the real-life Peaches of the All-American Girls Professional League and the film inspired by them, "A League of Their Own" To make a reservation, call the adult services department at (630) 231-1552, extension 4.
Tulloch is the owner of Prairie Star Productions, where she is the producer, director, historical interpreter and special events coordinator. She entertains and educates audiences through well-researched presentations. She is a member of the Rockford Peaches, a part of the World War II Girls Living History League. Prior programs she has presented at the library are "Letters of the Civil War," "Ghosts of the Civil War" and "The Fly Girls of WWII." (www.merleburl.com)
The West Chicago Garden Club meeting is Thursday, March 28, 2019, at St, Andrew Lutheran Church, 155 North Prince Crossing Road. Social time is at 6:45 p.m., short business meeting at 7:00 p.m. and the program sat 7:15 p.m. Tricia Bethke presents "Jumping Worms and Other Invasives."
Bethke is the Forest Pest Outreach Coordinator. She co-authored the "Management of Invasive Plants and Pests of Illinois" guide. Also she coordinated education and outreach strategy for the Chicago Region Trees initiative, and, in partnership with The Nature Conservancy, does statewide needs assessment for volunteer stewards and natural areas management. She is a contributing member of Continental Dialogue on Non-Native Forest Insects and Diseases Steering Committee. Bethke also coordinated Invasive Species Field Research project and developed monitoring protocols and field research for Northern Illinois Invasive Plant Partnerships grant on the globe thistle.
League of Women Voters of Wheaton hosts a Meet and Greet and Forum for candidates in Community High School District 94 and West Chicago Elementary School District 33 Board of Education seats in the Tuesday, April 2, 2019, Consolidated Election. It takes place Saturday, March 30, in the Fox Community Center, 306 Main Street. The Meet and Greet is at 9:00 a.m.; the forum for District 94 candidates is at 9:30 a.m.,; and the forum for District 33 candidates is at 10:30 a.m.
In West Chicago Elementary School District 33, there are three four-year seats open for the Board of Education. Candidates are Phoebe Balzer, incumbent, and Rita Belgeman, Tom Doyle, Christian Rivera (recently appointed), and Carl G. Meyer.
In Community High School District 94, there are three four-year positions and one two-year unexpired position open for the Board of Education. Candidates for the four-year positions are Kathe Doremus, Lauren Alexis Scanlan, both incumbents, and Lynn Casey-Maher, Jennifer Shilakais Wiesner and Bob Brown. Candidate for the two-year term is Dean Klapatch.
Catholic Daughters of the Americas Court 432, St. Mary's parish, hosts its Fifth Annual Spring Luncheon from 11:00 a.m. to 1:00 p.m. Saturday, March 30, 2018, at the ARC Center in Reed-Keppler Park, 201 West National Street. On the menu are salads, rolls, dessert, coffee and lemonade. There also are gift basket raffles and 50/50 raffle. The raffle closes at 12:30 p.m., followed by the drawing.The ticket price is $8 for adults and $6 for children under the age of 10. For tickets, call Sylvia Mosier at (630) 231-0603.
The proceeds benefit various charities to which CDA contributes and other in-kind and monetary donations. These include layettes for Catholic Charities, sponsoring a Mission child, helping with funding for Habitat and supporting the St. Vincent De Paul Society Conference. Donations include Neighborhood Food Pantries location in West Chicago, religious education classes at St. Mary's and families in need at Christmas. (www.merleburl.com)
Veterans of Foreign Wars Post 6791 holds its popular Raffle Blast at noon Saturday, March 30, 2019, at the post, 431 North Neltnor Boulevard. The charge is $50 per person and includes lunch prepared by the Post Auxiliary. Pre-registration is required. To register or for more information, call the post at (630) 231-9823.
The City free leaf pickup takes place during the week of Monday, April 1, through Friday, April 5, 2019, on regularly scheduled garbage pickup days. Leaves must be in "Kraft" bags. Stickers are not required. No other yard waste is to be mixed with the leaves.
Yard waste collection begins Monday, April 1, and ends Thursday, November 29, 2019, on regularly scheduled garbage pickup days. It must be placed in a "Kraft" yard waste bag with a Universal sticker attached or in 95-gallon yard waste cart.
The Consolidated Election is Tuesday, April 2, 2019. In the West Chicago Public Library District, there are four four-year positions open for the Board of Trustees. Candidates are Nancy Conradt, Frank J. Fokta and Patricia Weninger and Thomas Tawney, incumbents, and Corrine Jakacki-Dattomo. The library website wcpl.info provides Meet the Library Board Candidates, where the candidates share their qualifications and library interests and goals.
West Chicago Citizen Corps offers a free eight-week Community Emergency Response Team training course at the Regional Firefighting Training Academy of the West Chicago Fire Protection District, 320 Kress Road. Classes take place from 6:30 to 9:30 p.m. Wednesdays, starting April 3, 2019. Participants must be at least 18 years old and live or work in West Chicago or the WCFPD. To enroll send name, address and contact telephone number to West Chicago Police Detective Robbi Peterson at rpeterson@westchicago.org.
CERT training provides basic training in disaster preparedness, which increases the ability of citizens to survive until responders or other assistance arrives. Topics covered include weather safety, fire and life safety, medical, light search and rescue, CERT organization, psychology and terrorism. Learned skills include the proper way to bandage an injury, use of a fire extinguisher, and how to lift a heavy object that has someone trapped. Participants also are trained CPR and AED use. (www.merleburl.com)
"Understanding the Credit Report: Making Credit Work for You" is the West Chicago Public Library program at 6:30 p.m. Wednesday, April 3, 2019, in the main meeting room, 118 West Washington Street. Nereida Rodriguez from HOME DuPage explains the elements of a credit score and how it is determined, as well as the different types of credit available and their impact on a credit score. She evaluates an actual report and explains exactly what the report means and what the credit codes represent. To make a reservation, call adult service department at (630) 231-1552, extension 4.
Gallery Theater, 129 Main Street, presents "The Dining Room" by A. R. Gurney and directed by Tom Reiser. Performances are at 7:30 p.m. Fridays and Saturdays, April 5, 6, 12 and 13, and at 3:00 p.m. Sundays April 7 and 14, 2019. The ticket price is $16, $14 for senior citizens. To reserve tickets email GalleryTickets@gmail.com, or on the website www.gallerytheaterstudio.com or call (630) 234-5919.
The dining room of a well-to-do household is where the family assembles for breakfast, dinner and all special occasions. There is a mosaic of interrelated and overlapping scenes that create an in-depth portrait of a vanishing level of society, the upper-middle class. The actors change roles, personalities and ages as they portray a wide variety of characters, from little boys to stern grandfathers and giggling teenage girls to Irish housemaids. Dovetailing swiftly and smoothly, the varied scents coalesce, ultimately, into a theatrical experience of exceptional range, compassionate humor and abundant humanity.
Members of the cast are West Chicago residents Mark Fortman, Maureen Navadomskis, Thomas Tawney and Carol Townsend, Jean Austin, Xavier Dorsey, Mark Furlong, Lynn Meredith and Carolyn Pizzato. (www.merleburl.com)
The women of Faith Community Church, 910 Main Street, host their annual Spring Luncheon at 10:00 a.m. Saturday. April 6, 2019. The ticket price is $8. Tickets can be purchased by calling Rosa at the church office (630) 231-8230 or on line at the church website www.faithchurchwc.org. In addition to the meal served at tables uniquely decorated by the table hostess, there are local vendors committed to serving under-resourced populations, plus a silent auction. Laura Vroom, executive director of Manitoqua Ministries, mother and wife of a pastor, presents the program, "Embracing Hope."
Educare West DuPage holds its annual fundraiser, "New Beginnings," from 2:00 to 6:00 p.m. Sunday, April 7, 2019, at TopGolf, 3211 Odyssey Court in Naperville. The afternoon of fun includes golf, food, art and photography exhibit, entertainment and raffle. Ticket price is $90 and can be purchased online at lhttps://www.educarewestdupage.org/topgolf.html.The last day to purchase tickets is Friday, March 29. Proceeds go toward new and ongoing initiatives, such as the construction of four additional classrooms, hiring and retaining qualified staff and supporting overall operating expenses. Persons unable to attend, can make a donation at https://www.educarewestdupage.org/donate.html. (www.merleburl.com)
Artéculture, under the auspices of West Chicago Cultural Arts Commission, again takes place at Kindred Coffee, 148 West Washington Street. However this year, the artwork is on display for a month, Friday, May 3, through Tuesday, June 4, 2019. Artéculture features work of local artists and those in the Chicagoland area. The artists' reception is May 3. Exhibition visitors choose one overall People's Choice winner, who will be invited to have a solo exhibit at City Hall later in the year.
The two-dimensional work such as paintings, photographs, drawings, prints, mixed media, computer art, stained glass and fiber must be ready to hang. Preferred are framing with wire and eye hooks. Also sculpture and crafts are eligible for entry and for further details, email cultural@westchicago.org. The registration fee is $5 for each piece of work with a limit of two per artist. Proceeds support Commission sponsored art projects and programming throughout the year.
Further information and registration forms , visit at www.westchicago.org, under Residents.
Through Healthy West Chicago, there are free Community workouts at 7:00 a.m. Saturdays at Midwest Strength Performance, 245 West Washington Street, Building 2, Suite 9. No registration is required.
Sincere sympathy is extended to the family of Mary Britz Schlick, who at the age of 62 passed away Tuesday, January 22, 2019.
Deepest sympathy is expressed to the family of Terry Davis Owen, who at the age of 77 passed away Thursday, March 14, 2019.
Sincere sympathy is extended to the family of Luis Perez Hernandez, who at the age of 84 passed away Tuesday, March 12, 2019.
West Chicago Elementary School District 33 Board of Education selected Kristina Davis, Assistant Superintendent for Learning, as the Interim Superintendent for the 2019/2020 school year. Current Superintendent, Her official interim duties begin July 1, 2019.Dr. Charles Johns, accepted a new position as superintendent of Glenbrook High School District 225 in the fall of 2019.
Davis has been an employee in District 33 for almost 10 years, serving in several different capacities. The Board stated, "We have utmost confidence in Ms. Davis' leadership, character and dedication to the students, families, staff and community of District 33. Her experience, leadership skills, and continuity in our district are invaluable. We look forward to her ability to carry forward the good work already taking place in our District."
After the upcoming board election Tuesday, April 2, and the seating of the new board members, there will likely be a decision made to conduct a full superintendent search utilizing a search firm to begin in the fall of 2019. (www.merleburl.com)
John Sterrett came on board as the City Planner for the City of West Chicago Friday, March 1, 2019. He recently was a planner with the Village of Glen Ellyn. He also worked as both a planner and in economic development with Kendall County Planning Department. Sterrett received a bachelor's degree from Eastern Illinois University in Charleston. He was raised in Warrenville. Tom Dabareiner, Community Development Director said, "We were impressed with his experience and strong customer service orientation."
Ball Horticultural Company is certified as A Great Place to Work.
Approximately 200 persons attended Winfield Township Open House Saturday, March 9, 2019. The Township was collecting various items to give to different organizations. Collected were 13 cell phones and 11 chargers, 232 eyeglasses and three hearing aids for the West Chicago Lions Club, 21 flags for American Legion Post 300 and Veterans of Foreign Wars Post 6791, and 120 pounds of food for Neighborhood Food Pantries at the West Chicago location, Real Life Church campus.
The oldest tree in the DuPage County Forest Preserve in the West Chicago Prairie, is on West Hawthorne Lane and Industrial Drive. It dates back to 1777.
Trilogy Networks has selected New Continuum Holdings Corp.'s West Chicago data center in DuPage Business Park as one of its metro edge locations to serve the Chicago metropolitan area. The press release states, "Trilogy will leverage connections to United IX to optimize mobile traffic routing, and to build the core of its network function virtualization software platform."
New Continuum provides next generation, multi-tenant data center services. Its flagship facility in West Chicago is engineered for maximum flexibility, providing ample power redundancy and density. Adding to its service capabilities is the facility's rich connectivity options and optimal traffic routing enabled through its partnership with United IX, a network neutral software-enabled interconnection platform.
Marcus Bult from Wheaton Academy was named to the DuPage County All-Area Basketball Team in the Daily Herald. Named as Honorable Mentions were Isaac Nelson and Sam Ricci from West Chicago Community High School.
Asia Smith, a senior at West Chicago Community High School, dominated the competition at the Female Wrestling State Tournament in Springfield and is the first Female State Champion Wrestler from WCCHS. In the Fresh/Soph Wrestling State Tournament, sophomore Ryan Hannah made it to the championship match, but had to take an injury default, finishing second.
Jordan Wilkins, a senior and a member of the West Chicago Community High School basketball team, advanced to class 4A 3-point shooting contest championship of the Illinois High School Association. It was a tough final 4. He was one of the four best three point shooters.
According to a social media post, Cascade Theater owner Jeff Kohlberg said, "The Cascade Theater will not open for the 2019 season and beyond." The outdoor theater operated at this location for 57 years and was one of the last two drive-in theaters in the area. The other one is the McHenry Outdoor Theater. The lease was not renewed by the owners of the property.
Jason Day has been with the West Chicago Fire Protection District for 20 years.
The eighth grade Latinos in Action students at Leman Middle School won first place in the video contest at the LIA 2019 Leadership Conference in Florida. (www.merleburl.com)
Neve Ryan, a senior at West Chicago Community High School, is the Student of the Month for February. She has high academic performance, demonstrates leadership and gives service to the community.
She has been on High Honor Roll or Honor Roll for four years and is a member of the National Honor Society. Ryan has a calmative weighted Grade Point Average of 5.117 and her class load includes AP English Literature, AP Chemistry, Honors pre-Calculus and Honors A Capella Choir. She was a participant in Voice of Democracy.
She currently serves as president of WeGo Drama, participates in Speech Team, Choir and Chamber Choir, served on the Tech Crew and as a Student Ambassador. Outside of school, Ryan is employed part time at a local ice cream shop and volunteers as a student aid with religious education classes at her Church.
Ryan is deciding between Loyola University and Marquette University to study Communication. She plans to work in the business/marketing side of theater. (www.merleburl.com)
My email address is merleburl@earthlink.net.