Braving ice cold water and snow, the West Chicago Police Department raises funds through participation in the Super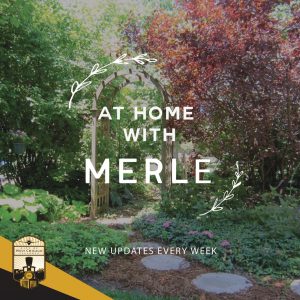 Plunge and Polar Plunge for the Law Enforcement Torch Run of Special Olympics  Illinois. The challenges for raising funds was more challenging this year due to COVID pandemic and not being able to hold the events in the usual locations. However, this did not daunt these brave individuals. With ingenuity used for both events, the funds raised totaled $10,915. This is more  than what was raised  in the 2020 calendar year.
The Polar Plunge event took place Sunday, March 14, 2021,  at Hawthorne's Backyard Bar & Grill instead of its usual location at Loon Lake in Silver Springs. Persons attending threw "snowballs" at participating West Chicago police officers, West Chicago Fire Protection District firefighters and even the contestant Miss Illinois who is representing our state in the Miss World competition.  Combined with the raffle, a total of $5,535 was raised. (www.merleburl.com)
West Chicago Police Detective Robbi Peterson usually participated in the Super Plunge, which  involved plunging into Lake Michigan every hour for 24 hours. This year, he completed this challenge at his home with his children deciding the fate for his "24 At Home Super Plunge."  Donations totaled $5,380. (www.merleburl.com)
The next event tentatively scheduled is Dunkin' Donuts Cop On Top on August 20.
AROUND AND ABOUT
An Online Auction is being held to benefit Wayne/Winfield Area Youth Family Services. There are 18 items from which to choose, including four Easter baskets delivered by the Easter Bunny; two are for girls and two are for boys. Other items include a cordless drill, JetPod racing car, tea basket, wine, board games, gardening products, gift cards for restaurants and more. To see all items and bid, visit, charityauction.bid/marchauction. The auction ends at 9:00 p.m. Sunday, March 28, 2021.
WAYS, a 501c3 not-for-profit social service agency, is located in the Wayne Township building, 27W031 North Avenue. It provides counseling in English and Spanish, parenting and anger management classes in English and Spanish, one-to-one tutoring, summer day camp and senior computer/tech classes. More information about WAYS visit www.ways4change.org.
West Chicago Garden Club meeting is at 7:00 p.m. Thursday, March 25, 2021, via Zoom. Karen McKeen from SCARCE presents the program "Founding Fathers: Sustainability and Recycling." SCARCE environmental education non-for-profit organization dedicated to creating sustainable communities. For more 25 years it has been implemented change to foster a more sustainable future. McKeen is the founder of the organization.
West Chicago City Museum has prepackaged History at Home craft kits for children ages five to nine years during Spring Break. The free kits are delivered on either Friday, March 26, or Saturday, March 27. Supplies are limited. To sign up, visit  https://form.jotform.com/wegohistory/NHAHK.(www.merleburl.com)
Support Over Stigma fundraiser is from noon to 6:00 p.m. Saturday, March 27, 2021, at Lodi Tap House, 3341 West Main Street in St. Charles. A portion of all Pollyanna draft beer and Beer-to-Go merchandise is donated to the organization. SOS hosts a 50/50 Split the Pot raffle. Support Over Stigma, a local 501(3)c organization, is comprised of veterans, parents of veterans, active duty military and professional whose main goal is to remove the stigma that comes with seeking help for mental health issues, especially PTSD. (www.merleburl.com)
Glen Arbor Community Church, 204 Church Street, is doing some outreach service the weekend of Saturday and Sunday, March 27 and 28. Iglesia Piedra Angular (Cornerstone Church) is delivering food boxes to a nearby apartment complex.
Some of the local churches hold Palm Sunday services, March 28, 2021. Persons should check with churches regarding reservations and online services.
Community Fellowship Church, 28W240 North Avenue, Palm Sunday services are at 9:00 and 11:00 a.m. During Holy Week from Monday, March 29, through Friday, April 2, prayer services are at 6:30 a.m.
Faith Community Church, 910 Main Street, Palm Sunday service is at 9:30 a.m.
First United Methodist Church of West Chicago, 643 East Washington Street, Palm Sunday service is at 9:30 a.m. with Palm Parade in parking lot, followed by Bible readings and songs in the church. During Holy Week, prayer stations are from 9:00 to 11:00 a.m. and from 3:00 to 7:00 p.m. Tuesday, March 30, and Wednesday, March 31.
St. Andrew Lutheran Church, 161 North Prince Crossing Road, English service is at 10:00 a.m. Spanish service is at noon.
St. Mary's Catholic Church, 140 North Oakwood Avenue, Palm Sunday observations take place during the regular Mass schedule.
Trinity Lutheran Church, 328 George Street, services are at 9:00 and 10:30 a.m.
Curbside Pickup is offered to all students in West Chicago Elementary School District 33 during Spring Break. Six-day meal packs are provided from 10:00 a.m. to noon Wednesday, March 31, 2021, at Leman Middle School, 238 East hazel Street. (www.merleburl.com)
Healthy West Chicago presents a virtual family fun cooking lesson, "How to Incorporate More Fruits & Veggies Into Your Meals & Snacks," at 6:00 p.m. Wednesday, March 31, 2021. Participants learn tips on eating healthy, saving time in the kitchen and involving children in food preparation. The bilingual instructor demonstrates how to make Purple Vegetable Pancakes. (www.merleburl.com)
The West Chicago Public Library program is "The Truth, the Partial Truth, and Nothing of the Truth: How to Spot False Information Online." It is at 6:00 p.m. Wednesday, March 31, 2021, via Zoom. Librarian Austin Hall explains how to spot fake information online and check facts using reliable sources. To register, visit wcpld.info. After registering, participants receive a confirmation email with information about joining the meeting.
The First Division Museum at Cantigny Park presents a virtual program about the National Museum of the United States Army in its Date With History series at 7:00 p.m. Thursday, April 1, 2021, via Zoom. LTG Roger C. Schultz (US Army-Ret.), president of The Army Historical Foundation, discusses the new museum located at Fort Belvoir, Virginia. Registration is required for the free program at FDMoueum.org.
The National Army Museum is the first comprehensive and truly national museum to capture, display and interpret more than 245 years of Army history, told through the eyes of soldiers. As president of The Army Historical Foundation, Lieutenant General Schultz oversees AHF's mission to honor American soldiers by preserving and presenting the history and heritage of the United States Army.
Wet Chicago Park District hosts a Glow-In the-Dark Egg Hunt at 7:00 p.m. Saturday, April 3, 2021, in Reed-Keppler Park, 129 West National Street. Participants turn in the eggs for prizes, plus they take home a bag to decorate and a craft to take home. Flashlights are recommended. The Easter Bunny will be hopping around and available for pictures. All children must be accompanied by an adult. The price is $6 for residents and $8 for noon-residents. Pre-registration is required at www.we-goparks.org and is due by Wednesday, March 24.
United Methodist and Congregation Women once again are baking gourmet pecan pies for Easter. The price is $8 for a half pie and $16 for a whole pie. This year they are only baking 32. Deadline for ordering is Monday, March 29, 2021. Pies are available for pickup Friday, April 2, or Saturday, April 3. To reserve a pie, email wegoumcucc@gmail.com. (www.merleburl.com)
Innovation Arts Connection, led by West Chicago Community High School graduate Lora Vodicka, starts its first session of dance classes this spring at the ARC, 201 West Washington Street. Classes begin the week of April 5. There are various styles available for many ages. To register, visit the West Chicago Park District website at https://www.we-goparks.org/dance. (www.merleburl.com)
Due to COVIS-19 pandemic, the annual Great Western Trail Cleanup 2021 cannot take place. Don Kirchenberg, Voluntary Chairman of Friends of the Great Western Trails, explained the cleanup will be unofficial. "We encourage everyone to take a section of the Great Western Trails that they like and head out there and safely clean the trail at their earliest convenience weather permitting."  Since there is no specific date, there is no County or Township pickup along trail or street crossings. Volunteers need to tote the bags home "so that the bags are not left along the roads." If persons see something too dangerous or too heavy, they should note the location along the trails. "Please let us know via email address frndsgrtwstntrl@aol.com so we can notify the appropriate authorities to go pick it up."
To showcase the work of artists who were/are inspired by the influential Mexican artist Frida Kahio, Gallery 200 and People Made Visible host an exhibit "Frida Inspired" at the Gallery 200 during the months of June and July 2021. Artists interested in participating may submit entries https://form.jotform.com/200618174659157 by Saturday, May 15. Artists will receive notification of inclusion no later than May 20, 2021.
Western DuPage Chamber is planning for a tour of Costa del Sol in Spain. The tour is open to members, family and friends of chamber members. The nine-day trip begins October 12, 2021. Highlights include  round trip scheduled airfare, round trip transfers between airports and hotels, personal airport VIP greeting and check-in service, pre-departure orientation and travel documents, seven nights with first class accommodations, breakfast daily and five dinners, Discovery program guide, chamber exchange, four of Ronda and Malaga, and journey to Mijas. The price ranges from $3,949 to $3,315, depending on hotel room size. There is a $300 early bird discount. For more information or to make reservations, visit www.westerndupagechamber.com, under Spain Trip. (www.merleburl.com)
Support our local businesses.
Hawthorne's Backyard Bar & Grill, 1200 West Hawthorne Lane, is accepting returning and new teams application for participation in the 2021 Co-Rec Volleyball League. Returning team deadline is Saturday, April 10. Spring season is from Monday, May 3, through mid-July. Format is four male and two female. The team entry fee is $410. For entry forms and additional information, email leagues@hwthornesbackyar.com. (www.merleburl.com)
The DuPage County Health Department developed a dashboard to provide information on the total number of people, in DuPage County, who have tested positive for COVID-19. In addition, the dashboard includes a map which shows the distribution of reported cases by municipality and is updated at 4:00 p.m. daily. DuPage County's "COVID-19 Dashboard" is a one-stop-shop for all the information it offers including a town-by-town breakdown of cases. It is important to remember to follow the social distancing order, wear masks and wash hands.
A COVID-19 testing site is open from 8:30 a.m. to 12:30 p.m. Tuesdays and Thursdays in a VNA Health Care Mobile at St. Andrew Lutheran Church, 155 North Prince Crossing Road. There is no charge. Appointments are required and may be made at (630) 892-4355 or (847) 717-6455.
To keep residents aware of community COVID-19 updates, the City has posted West Chicago's COVID-19 COMMUNICATIONS CENTER on its website, www.westchicago.org. It is located on the upper left-hand side in red. Clicking on this, residents can see the latest information.
Sincere sympathy is extended to the family of Peggy Wiltrout, who at the age of 74 passed away Monday, February 26, 2021.
Deepest sympathy is expressed to the family of Bliss Mickelson, who at the age of 71 passed way Sunday, March 14, 2021.
Sincere sympathy is extended to the family of Joan Mae Overstreet, who at the age of 86 passed away Tuesday, March 16, 2021.
The West Chicago Public Library, 118 West Washington Street, is open for Curbside Service and In-Person Services, by appointment only, including browsing of materials through its Grab and Go services and use of Computer, Copier, Scanner, and Fax. Hours are from 11:00 a.m. to 6:00 p.m. Monday through Thursday, from 10:00 a.m. to 4:00 p.m. Friday and Saturday and closed Sunday.
Dulce Reyes, a senior at West Chicago Community High School, is the Student of the Month for February 2021. Her selection was due to her numerous volunteer activities, leadership qualities and outstanding performance in the classroom.
She has been on High Honor Roll, except for one semester, earning a calmative weighted grade point average of 5.206. Reyes is a member of the National Honor Society and the Foreign Language Honor Society, and was named Academic All-Conference freshman and sophomore year.
Reyes is a four-year member of the Varsity Girls Soccer team, Band, Jazz Band and WeGo Global. Also she is a student leader in ROAR and Snowball.. Her volunteer services outside of school are many she volunteers at her church, assists with fundraisers at Gary and Pioneer elementary schools and was a former dancer with Ballet Folklorico at Leman Middle School. Reyes taught some dances to students at Turner Elementary School. During one summer, she worked as a Teacher of Tomorrow in  West Chicago Elementary School District 33 and helped with the STEM program by playing educational games with the students. Reyes also works as an Activity Aide and Receptionist at a local nursing home.
Upon graduation Reyes plans to attend Elmhurst University double majoring in Spanish and Communications Sciences and Disorders. She wants to be a Bilingual Speech Pathologist. (www.merleburl.com)
West Chicago resident Dona Smith served on the West Chicago Mosquito Abatement District  Board of Trustees for 40 years, one in which she felt was very important and which she enjoyed. Since 1981, Smith saw changes and challenges which needed to be met. She served as treasurer from 1983 to 2005 and as president from 2005 to the present. Her time on the board has ended as the DuPage County Board did not reappoint her for another four year term stating they were considering another candidate to fill the term. The letter acknowledged the number of challenges she faced including West Nile Virus and other threats to the public health of the public. She was commended for her leadership as part of the county's Mosquito Abatement Task Force and her efforts in collaborating with neighboring districts to ensure seamless coverage across the county.
The West Chicago Mosquito Abatement District has the power to take all necessary or proper steps for the extermination of mosquitoes, flies, and other insects within the District. It abates stagnant pools of water and other breeding grounds for mosquitoes and other insects, and builds and maintains levees and channels for the continued eradication of mosquito breeding grounds. The Board governs the affairs and business of the District. ((www.merleburl.com)
Buck Services  Inc. recently received accolades for the company, which it truly deserves. The business was the recipient of the Daily Herald Business Ledger Annual Award for Business Excellence in the large company category, more than 150 employees. AABE Awards highlight successful suburban businesses and organizations and honor the people who make them successful. They are presented for business achievement, growth and community involvement and to outstanding businesses and non-profit organizations with a significant presence in the suburban circulation area of the Daily Herald Business Ledger, which includes DuPage County, Fox Valley, Northwest Cook County, Lake County, West Cook County, Southwest Cook County and Will County.
Buck's Services was recognized as one of Crain's Chicago Business 2021 Notable Health Care Heroes. The article mentioned the team of 260-plus employees cleaned and disinfected more than 5 million square feet since the start of the pandemic plus trained 30 people to disinfect all 265
DuPage County voting sites during the presidential election last year. (www.merleburl.com)
More than 600 front line workers act Jel Sert received Moderna vaccinations Monday, March 16, 2021. This is the first factory to have a clinic site on location. The planning for this was months in the making, involving the efforts of the company, elected state officials, City of West Chicago, DuPage County health Department and Immigrant Solidarity DuPage.
On behalf of Haggerty Ford, John Czech and Eloy Galvan presented 2,200 disposable masks to West Chicago Community High School and 2,000 disposable masks to the West Chicago Police Department. (www.merleburl.com)
Posting a 4-1 record in the Metro Suburban Conference Red Division, the Wheaton Academy girls basketball team was crowned conference champions. (www.merleburl.com)
At the Monday, March 15, 2021, meeting, City Council approved an intergovernmental agreement with Community High School District 94. Per the items summary, "The updated version incorporates reciprocal reporting between the District and the West Chicago Police Department, access to 94's security camera system, use of Bodyworn Camera by the School Resource officer and refers changes in State Statute in regards to interviewing student, plus reflects  the fact the District opted  to utilize one rather than two, reflecting how the school will be operating as a result of the current COVID, which will result in a majority of the students not being in the building."
Also approved a contract in the amount of $69,653 to Crystal maintenance Services Corporation of Mt. Prospect for the 2021 janitorial services for the eight City-owned and maintained facilities.
Council approved a contract in the amount of $297,764 to Layne Christensen Company in Aurora for professional services related to the 2021 Well Station Number 10 Rehabilitation Project.
Also approved was a contract with Emerald Tree Care. LLC for the 2021 Emerald Ash Borer Insecticide Treatment program to complete trunk injection with "Boxer" at the unit price of $3.30 per inch diameter and soil treatment with "imidicioprid" at the unit price of $1.25 per inch diameter. Per the item summary, "There are currently approximately 1,242 city-owned Ash trees that would require treatment in 2021."
Council approved a contract in the amount of $853,237.14 to A. Lamp Concrete Contractors, Inc. of Schaumburg for the Hillside Addition and Roosevelt highlands Subdivision Rehabilitation Project.
There was approval of a contract in the amount of $30,000 to Starnet Technologies of Franksville, Wisconsin for services related to the Lift Station#1 Control building Repair Project.  According to the Item Summary, in December 25, 2020, a motorist drove his vehicle into the control building at Lift Station#1, located adjacent to the Aspen ridge Apartments parking lot, (1450 South Neltnor Boulevard) causing significant damage, including shifting the building from its foundation. A police report was filed and the responsible party is identified. "Intergovernmental Risk Management Agency will reimburse the City for all associated repair costs. City staff anticipates that repairs will be completed by June 2021."
Council approved a Special Use Permit to open a Motor Vehicle Care Center at 1092 Carolina, Unit 5.
City Council approved  regulations for short-term rentals. Key points include allowing short term rentals be allowed in residential zoning district and permitted in dwellings in single-family dwelling in which the owner resides at least 183 days every year and be allowed by Special Use in individually owned duplexes and townhouses, which would require a public hearing. A three-night rental is included, which is to discourage one-night parties. A maximum of 30 days is set as a limit to help prevent these structures from turning into permanent rentals. There also is a $50 fee for all Short-Term Home Rental registrations. It is not permitted in condos and apartments.
Playing their first game in the past 511 days, the Wheaton Academy football team defeated Bishop McNamara with a score of 49-23 Friday night, March 19, 2021. (www.merleburl.com)
West Chicago Community High School students recently earned awards in the arts in both state and conference contests. Art teachers are Megan Dulkinys and David Exner,
On the state level, Bella Wiehle was the overall winner in the 2021 Illinois Arts Education Week "Art Surrounds Us" poster contest. Wiehle a student in David Exner's Studio Art class. The contest was open to all Illinois students in grades Pre-kindergarten through high school and was sponsored by the Illinois State Board of Education and the Abraham Lincoln Presidential Library and Museum in cooperation with the Governor's Office.
West Chicago Community High School students placing in the Upstate Eight Conference 2021 Virtual Art Show are Bella Wiehle, first place in Mixed Media, first place in Drawing and honorable mention in Painting; Lucia Rodriguez, third place in Ceramics; and Melissa Perez, honorable mention in Ceramics.
Other students participating include Alondra Briseno in Digital Photography, Cielo Castro in Painting, Caitlin Harding in Painting, Enaya Kazmi in Digital Photography and Teddy Koskinas in Digital Photography.
Participating schools in the Upstate Eight Conference Art Show are Bartlett, East Aurora, Larkin, Fenton, Glenbard East, Elgin, South Elgin, Streamwood, and West Chicago. (www.merleburl.com)
At 5:16 p.m. Wednesday, March 17, 2021, West Chicago Fire Protection District responded to the reported structure fire at 2N615 Valewood Drive in the Waynewood subdivision. Upon arrival the firefighters found a three-car attached garage involved, with the residence being impinged upon by the fire. Applying water to both structures, the firefighters were able to contain the fire to the garage. Once the fire was suppressed, the vehicles inside the garage were removed to the driveway. There were no injuries. Assisting at the fire were the Carol Stream, Wheaton and Winfield fire protection districts, DuPage County Sheriff and DuPage County Building Department. The cause of the fire remains undetermined. (www.merleburl.com)
My email address is merleburl@earthlink.net.