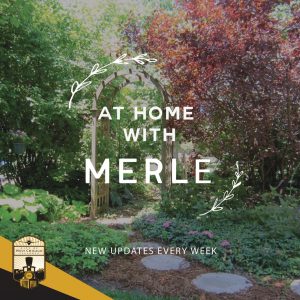 As Social Distancing is prominently discussed during COVID-19, it mainly is physical distancing, staying in our own space.
We need to remain social, but mainly from the confines of our homes. This is the time to keep in touch with relatives, friends and neighbors, and renew old friendships. We can write a letter or short note or call. However, technology opens whole new areas of social contact from within the confines of our homes. This includes email, texting, streaming, Facebook, Skype and Facetime. You Tube allows one to enjoy videos, musical entertainment and more.
As seen, there are many pluses to social media, but there are negatives and one is the spreading of false news, which can feed fear and panic. One such item is police officers conducting mandatory vehicle checks along the highways. The West Chicago Police Department issued the following statement:
"The Stay at Home Order allows everyone and anyone to leave for essential tasks such as grocery shopping, running to the bank, picking up medication, going to work if you are in an essential line of work, etc. That means vehicles will still be on the roadways and while the police can still pull persons over for speeding or talking on cell phones, police officers are not pulling over vehicles just to see why persons are out." Please check news sources, ascertaining they are legitimate and not adding to the rumors.
On an upbeat note, there are several Social Distancing Safe Community Events. One is Place Hearts on Windows Friday, March 27. Whether persons have a good voice or not, they can join in the Community Sing from their windows, doors, balconies, decks or patios at 7:00 p.m. Saturday, March 28. The song is A-B-C by Jackson 5, which can be found on You Tube. Every day is Chalk Your Walk, where persons can brighten driveways or sidewalks. These events occur weekly with different themes (www.merleburl.com)
The following is from the speech President John F. Kennedy was to have made on the day he was assassinated, November 22, 1963. Although the circumstances are different today, some of the remarks are relevant.
"Neither the fanatics nor the faint-hearted are needed. And our duty as a Party is not to our Party alone, but to the nation, and, indeed, to all mankind. Our duty is not merely the preservation of political power, but the preservation of peace and freedom.
So let us not be petty when our cause is so great. Let us not quarrel amongst ourselves when our Nation's future is at stake.
Let us stand together with renewed confidence in our cause — united in our heritage of the past and our hopes for the future — and determined that this land we love shall lead all mankind into new frontiers of peace and abundance."
AROUND AND ABOUT
It is time to get counted—in the 2020 Census. The official date is Wednesday, April 1. The US Constitution mandates that everyone in the country is counted every 10 years. The first Census was in 1790. The reasons it is important that everyone be counted include redistricting, fair representation and the distribution of $675 billion in federal funds. Business, community leaders and local government use the Census data to create jobs, ensure public safety preparedness and support community initiatives.
All households, not individuals, have received informational letters. The purpose of the Census is to gather statistical information. Information on individuals is not shared or released. For the first time, persons can respond online. It is easy and fast. The Census form is available in English and 12 additional languages. Videos and guides to the form are available in 59 languages.
The 2020 Census asks for the number of people at the address on Census Day and any additional people living or staying there, plus the names, ages and dates of birth and sex of all persons living in the home. There is a question of whether persons are of Hispanic, Latino or Spanish origin and one on race. Both of the latter questions are needed by federal agencies to monitor compliance with anti-discrimination provisions such as the Voting Rights Act and the Civil Rights Act. Also it asks whether the home is owned or rented. There is a question on the relationship of each person in a household to the central person to create estimates about families, households and other groups. To ensure that a person is counted only once, and where they live on Census Day, there is a question of whether a person lives or stays somewhere else. (www.merleburl.com)
People Made Visible launched a page for those who are willing to volunteer to help as our community navigates the current Coronavirus Pandemic. PMV is gathering local volunteers who are willing to help those in need and those who need help. This page is a collection of calls to action. Churches, organizations and individuals can submit at WeGo Community Helpers or by emailing peoplemadevisible@gmail.com.
Stating there are going to be thousands of emergency meals delivered, DuPage Senior Council is looking for volunteers to deliver frozen meals Tuesdays and Wednesdays and shelf-stable meals Monday through Friday. The delivery hours for the shelf-stable meals are between 11:00 a.m. and 1:00 p.m. and for frozen meals the hours are 10:00 to 11:00 a.m. The Meals on Wheels are delivered to all DuPage and Kane County. To volunteer call (630) 746-0909 or email info@dupageseniorcouncil.org. Persons wanting to have meals delivered should call (630) 620-0804.
The Winfield Township Road District office, 30W575 Roosevelt Road, is closed to all walk-ins as a precautionary measure with COVID-19. For assistance or information, call (630) 231-8850 or email road@winfieldtownship.com.
Support our local businesses as they not only contribute to the community through taxes, but also generously contribute through monetary and in-kind donations to clubs, churches, organizations and schools. At this time, the business truly need support.
Western DuPage Chamber of Commerce has a Facebook page that lists restaurants, bars and catering companies open, https://www.facebook.com/groups/TakeOutWesternDuPage/ This is all businesses, not only Chamber members. (www.merleburl.com)
Another Facebook site that mentions businesses open and services is https://www.facebook.com/groups/ What's Happening in West Chicago.
When State Representative Karina Villa (D-49) staff made calls to restaurants, food pantries, school districts, mayors and seniors in her district, it was discovered food pantries were in need of gloves, she made a call to Lou Kopinski, owner of Hawthorne's Bar & Grill, and he donated a box of gloves that were distributed to various food pantries.
Local business sponsors for GardenWorks Project are Republic Bank, Bruss Landscaping and Ball Horticultural Company,
With dine-ins banned at bars and restaurants due to COVID-19-19, some are offering drive-thru, pick-up or delivery and some have changed hours. For up-to-date information, it is best to call the restaurants or visit their websites and/or Facebook pages. I am including the ones of which I know or heard are still open and offering services. If you know of others, please let me know.
Restaurants are Bunker's Bar & Grill, El Coco Loco, Hawthorne's Backyard Bar & Grill, Pal Joey's, Entree Kitchen, Augustino's Rock and Roll Deli & Grill, Kindred Coffee Roasters, El Coco Loco, American Legion Post 300, Gyros & More, La Cocina de Maria, Rosati's Pizza, Burger King, McDonald's and Starbucks.
Others are Biscuits & Gravy, Las Tias, John & Tony's, King Wok, Scooby's Red Hots, Popeye's, Burrito Parilla Mexicana, Bubo Coffee, Little Caesar's, La Michoacana, Parra's Bakery, Jorges Palateria & Neveria, Subway and Taco Bell.
The City of West Chicago approved that "until further notice, owners of restaurants possessing either a Class A or Class E liquor license will be permitted to allow the sale of beer and wine in its original package for off-premise consumption by means of in-house delivery, third-party delivery, drive-through, curbside pick-up and carryout." Orders must be placed and paid for by those 21 and over, plus Id's must be checked."
Several stores have special shopping hours for senior citizens. Stores and times are from 8:30 to 9:30 a.m. Tuesdays and Thursdays at Aldi's, 978 North Neltnor Boulevard; from 7:00 to 9:00 a.m. Tuesdays and Thursdays at Jewel, 177 East Roosevelt Road; for first hour of opening Wednesdays at Target, 3835 East Main Street in St. Charles; and from 6:00 to 9:00 a.m. at Walmart, 150 Smith Road in St. Charles.
Until further notice, there is a change in Groot waste pick-up policy. All trash/refuse and recycling must be placed in a company designated cart, a can with handles, or bagged. Loose items will not be collected.
The West Chicago Police Department has information about the Illinois Poison Center. "The Illinois Poison Control Center, the statewide COVID-19 hotline, is experiencing high call volumes and long-wait times. Additional COVID-19 hotlines have been established to help address questions persons may have." The telephone number for DuPage County is (620) 221-7030 and can be reached from 8:00 a.m. to 8:00 p.m.
The DuPage Sheriff's department issued the following warning: Do not download purported COVID-19 apps. Most, if not all, are bogus, turning on cameras and microphones on your phone· The most reliable COVID-19 info is available from the World Health Organization, Centers for Disease Control, John Hopkins Medicine and DuPage County Health Department.
The West Chicago Garden Club meeting scheduled for Thursday, March 26, 2020, is cancelled.
Since City Hall is closed because of COVID-19, Coffee with the Mayor scheduled for Saturday, March 28, 2020, is cancelled.
Because of COVID-19, the solo exhibit, "Abstract, Traditional and All In-between" by West Chicago resident Kathy Steere, scheduled for April at the Steel Beam Theater is cancelled. However, Steere is doing a virtual exhibit of the collection of small quilts and fiber at www.katesfunart.com starting Wednesday, April 1, 2020. (www.merleburl.com)
Most of the churches have cancelled religious services in their buildings. Some are streaming or videoing. For information, visit the websites or Facebook pages, or call their offices.
West Chicago Public Library closure is extended to Tuesday, April 7, 2020.
All school openings have been extended to Wednesday, April 8, 2020.
West Chicago Garden Club has cancelled its annual Plant Sale scheduled to be held during Blooming Fest, Saturday, May 16, 2020.
Sincere sympathy is expressed to the family of Roger Dayton, who at the age of 81 passed away Saturday, March 14, 2020.
Deepest sympathy is expressed to the family of Bonnie Price, who at the age of 89 passed away Tuesday, March 17, 2020.
With the limitations in place on the amount of people allowed to congregate in public spaces because of COVID-19, the Governor recently issued an Executive Order that now allows public bodies to conduct meetings electronically without having to comply with the physical quorum requirement or the conditions for participating electronically in a meeting. Public bodies are encouraged to provide video, audio, and/or telephonic access to meetings to ensure members of the public can monitor the meeting and to update their websites and social media to keep the public apprised of change to their meetings.
Prior to this the open meeting act required that a quorum be physically present before anyone could participate via electronic means. Gary Saake, a member of Community High School District 94 Board of Education, explained, "So, for a board of 7, four would need to be in the same room, then other members can attend electronically if they meet one of the criteria of illness, business, or family emergency and they give advance notice. The EO suspends the requirement that a quorum be physically present, that they meet the criteria, or give advance notice."
At the Tuesday, March 17, 2020, meeting, the Community High School District 94 Board of Education approved an increase or 4.6 Full Time Equivalent for certified staff and a reduction of 1 FTE for support staff, which totals approximately $280,200 a year. Also approved were two new activity/coaching stipends for We Go Buddies and assistant coach for girls' volleyball at a cost of approximately $5,500 a year. The board approved the hiring of five additional Andy Frain guards at a cost of approximately $100,000 a year.
As I mentioned in the March 18, 2020, blog/column, that because of COVID-19, situations and updates are happening on a frequent basis. Here is the latest information about Public Assistance to Deliver Shelter at First United Methodist Church of West Chicago. The Church has been involved in this program for more than 30 years. Many of the volunteers are in their 50s, 60s, 70s, and some in their 80s. Brian Hendricks, coordinator of the program at the Church provided the following information.
"The situation with PADS is a constantly changing one like everything else that is going on in our world right now. PADS is removing their request to use our church as a Tuesday night site. The reason for this is that after tonight (March 17) the PADS program is converting to a single county site located at the DuPage County fairgrounds. Guests will be housed there on a 24/7 basis. This is probably a good move except for the fact that only 50 guests will be able to be housed there. That is less than half of the total number of guests we usually house on a given night. Hopefully, a second such site could be opened, but there may not be enough volunteers to support that.
To make the situation more plain, our site will close after tonight for the foreseeable future. I encourage everyone who feels the call to volunteer at the fairgrounds site. Unfortunately, I can't give you any guidance about how to do that at this time, but the PADS web site will soon have a volunteer signup page. https://dupagepads.org/.
I am very saddened by this situation, but it doesn't appear that there are any reasonable alternatives at this time. Many sites have closed already to the point that there are nights with no shelter at all. I'm certain that other sites would have closed as well over time, perhaps even ours. I ask you all to pray for the safety and health of all of our guests, many of whom some of us know well and consider friends."
At this time, persons can visit https://dupagepads.org/covid-19/ to check on latest information and good and supplies needed.
Looking forward to spring and planting gardens of flowers and vegetable, persons begin dreaming and planning for the warmer days. To help these dreams be fulfilled, We Grow Dreams Greenhouse & Garden Center is busy. Executive Director Gregg Bettcher explained planting was the number one job at the greenhouse.
"We are anything but slowing down at the greenhouse as we fill trays and pots by the thousands and transplant every species from angelonias to zinnias, in preparation for a beautiful season of blooms starting in May. We are pulling in volunteers, school kids and Master Gardeners: all with the mission of getting our plants off and running for a gorgeous growing season to be ready for their debuts this summer. We are planting 600 plus varieties of annuals, 125 varieties of perennials and tons of peppers." (www.merleburl.com)
Mu email address is merleburl@earthlink.net.