At its regular meeting Tuesday, March 19, 2019, the Board of Education of Community High School District 94 approved the hiring of Principal Dr. Moses Cheng as the next Superintendent. Cheng assumes the position July 1, 2019. Board president Gary Saake said, "The four-year contract allows either side to terminate after the third year with no penalties." His base salary begins at $180,000.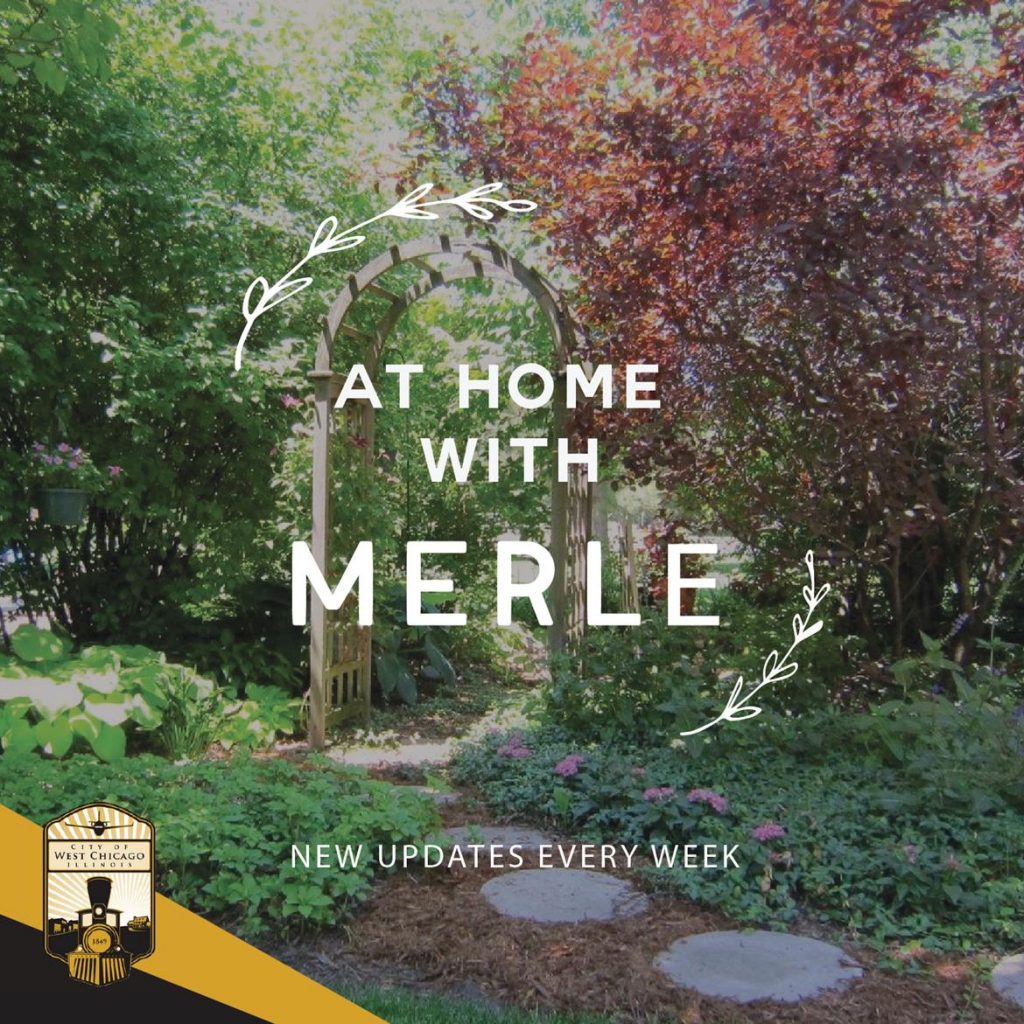 Starting with the District in July 2007, Cheng was principal of West Chicago Community High School. He holds a Bachelor of Science in Kinesiology from University of Illinois Urbana/Champaign, and Master of Arts in Education Leadership and Doctor of Education, both from Aurora University.
Cheng began his career in education in 1993 as a Science teacher and head volleyball coach at West Aurora High School in West Aurora School District 129. He was promoted to Dean of Students in 1998, and six months later was hired as principal of Schneider Elementary School, where he worked for seven years. From 2005-2007, he served as Assistant Principal at Hinsdale South High School. During the 2015-2016 school year, the Illinois Principals Association named Cheng DuPage County High School Principal of the Year.
Cheng lives in North Aurora with his wife and four children. (www.merleburl.com)
AROUND AND ABOUT
The West Chicago Garden Club meeting is Thursday, March 28, 2019, at St, Andrew Lutheran Church, 155 North Prince Crossing Road. Social time is at 6:45 p.m., short business meeting at 7:00 p.m. and the program sat 7:15 p.m. Tricia Bethke presents "Jumping Worms and Other Invasives."
Jumping worms, an invasive species, were recently discovered in Illinois, first identified in 2015 in northern Illinois and in 2016 in southern Illinois. Jumping worms are earthworms native to East Asia, also called crazy worms, Alabama jumpers, and snake worms. Jumping worms are voracious consumers of organic material, which can affect soil quality. They breed quickly and eggs survive Illinois winters. Adults reach maturity in approximately 60 days, allowing populations to grow exponentially during the growing season. These worms are also capable of reproducing without mating.
Bethke is the Forest Pest Outreach Coordinator. She co-authored the "Management of Invasive Plants and Pests of Illinois" guide. Also she coordinated education and outreach strategy for the Chicago Region Trees initiative, and, in partnership with The Nature Conservancy, does statewide needs assessment for volunteer stewards and natural areas management. She is a contributing member of Continental Dialogue on Non-Native Forest Insects and Diseases Steering Committee. Bethke also coordinated Invasive Species Field Research project and developed monitoring protocols and field research for Northern Illinois Invasive Plant Partnerships grant on the globe thistle. (merleburl.com)
Coffee With the Mayor is from 9:00 to 11:00 a.m. Saturday, March 30, 2019, at City Hall, 475 Main Street.
The League of Women Voters of Wheaton hosts a Meet and Greet and Forum for candidates in Community High School District 94 and West Chicago Elementary School District 33 Board of Education seats in the Consolidated Election Tuesday, April 2, 2019. It takes place Saturday, March 30, in the Fox Community Center, 306 Main Street. The Meet and Greet is at 9:00 a.m.; the Forum for District 94 candidates is at 9:30 a.m.; and the Forum for District 33 candidates is at 10:30 a.m.
In West Chicago Elementary School District 33, there are three four-year seats open for the Board of Education. Candidates are Phoebe Balzer, incumbent, and Rita Belgeman, Tom Doyle, Christian Rivera (recently appointed), and Carl G. Meyer.
In Community High School District 94, there are three four-year positions and one two-year unexpired position open for the Board of Education. Candidates for the four-year positions are Kathe Doremus, Lauren Alexis Scanlan, both incumbents, and Lynn Casey-Maher, Jennifer Shilakais Wiesner and Bob Brown. Candidate for the two-year term is Dean Klapatch. (www.merleburl.com)
Information on the candidates for the West Chicago Public Library District Board of Trustees can be found on the Library's website, wcpl.info. There are four four-year positions open. Candidates are Nancy Conradt, Frank J. Fokta and Patricia Weninger and Thomas Tawney, incumbents, and Corrine Jakacki-Dattomo.
Catholic Daughters of the Americas Court 432, St. Mary's parish, hosts its Fifth Annual Spring Luncheon from 11:00 a.m. to 1:00 p.m. Saturday, March 30, 2019, at the ARC Center in Reed-Keppler Park, 201 West National Street. On the menu are salads, rolls, dessert, coffee and lemonade. There also are gift basket raffles and a 50/50 raffle. The raffle closes at 12:30 p.m., followed by the drawing. The ticket price is $8 for adults and $6 for children under the age of 10. For tickets, call Sylvia Mosier at (630) 231-0603.
The proceeds benefit various charities to which CDA contributes and other in-kind and monetary donations. These include layettes for Catholic Charities, sponsoring a Mission child, helping with funding for Habitat and supporting the St. Vincent De Paul Society Conference. Donations include Neighborhood Food Pantries location in West Chicago, religious education classes at St. Mary's and families in need at Christmas.
Veterans of Foreign Wars Post 6791 holds its popular Raffle Blast at noon Saturday, March 30, 2019, at the post, 431 North Neltnor Boulevard. The charge is $50 per person and includes lunch prepared by the Post Auxiliary. Pre-registration is required. To register, or for more information, call the Post at (630) 231-9823.
There is an online survey to gather parent and community input to inform the hiring of the next Principal of West Chicago Community High School. To access the survey, visit https://forms.gle/9ncE7pzmAtT3Cact6. The deadline to complete the survey is Sunday, March 31, 2019.
The City free leaf pickup takes place during the week of Monday, April 1, through Friday, April 5, 2019, on regularly scheduled garbage pickup days. Leaves must be in "Kraft" bags. Stickers are not required. No other yard waste is to be mixed with the leaves.
Yard waste collection begins Monday, April 1, and ends Thursday, November 29, 2019, on regularly scheduled garbage pickup days. It must be placed in a "Kraft" yard waste bag with a Universal sticker attached or in 95-gallon yard waste cart.
Wayne/Winfield Area Youth/Family Services offers hour-long computer classes for senior citizens at Wayne Township, 27W031 North Avenue. Not only do seniors learn basic skills, but also have the opportunity to socialize. The fee is $2. Reservations are required and may be made by calling (630) 231-7166. Beginner classes are at 3:00 p.m. Fridays. "Introduction to Pinterest" class is at 4:00 p.m. Monday, April 1, 2019.
The Consolidated Election is Tuesday, April 2, 2019. Polls are open from 6:00 a.m. to 7:00 p.m.
The West Chicago Community High School LifeSmarts team is making three free informative presentations about Fraud Prevention, for members in the community age 55 and older. Times are 3:30 p.m. Wednesday, April 3, 2:00 p.m. Tuesday, April 9, and 3:30 p.m. The presentations help support the LifeSmarts team raise money for their trip to the national competition.
Coffee With A Cop is from 4:00 t0 6:00 p.m. Wednesday, April 3, 2019, at Starbucks, 200 W. North Avenue. (www.merleburl.com)
West Chicago Citizen Corps offers a free eight-week Community Emergency Response Team training course at the Regional Firefighting Training Academy of the West Chicago Fire Protection District, 320 Kress Road. Classes take place from 6:30 to 9:30 p.m. Wednesdays, starting April 3, 2019. Participants must be at least 18 years old and live or work in West Chicago or the WCFPD. To enroll send name, address and contact telephone number to West Chicago Police Detective Robbi Peterson at rpeterson@westchicago.org.
CERT training provides basic training in disaster preparedness, which increases the ability of citizens to survive until responders or other assistance arrives. Topics covered include weather safety, fire and life safety, medical, light search and rescue, CERT organization, psychology and terrorism. Learned skills include the proper way to bandage an injury, use of a fire extinguisher, and how to lift a heavy object that has someone trapped. Participants also are trained CPR and AED use.
"Understanding the Credit Report: Making Credit Work for You" is the West Chicago Public Library program at 6:30 p.m. Wednesday, April 3, 2019, in the main meeting room, 118 West Washington Street. Nereida Rodriguez from HOME DuPage explains the elements of a credit score and how it is determined, as well as the different types of credit available and their impact on a credit score. She evaluates an actual report and explains exactly what the report means and what the credit codes represent. To make a reservation, call adult service department at (630) 231-1552, extension 4.
The artwork of West Chicago Community High School students is on display for the month of April at Gallery 200, 103 West Washington Street. The artists' reception is from 4:00 to 6:00 p.m. Friday, April 5, 2019. The art teachers, Megan Dulkinys and David Exner, and some of the student artists, are attending. Refreshments are served.
Throughout the school year, students have grown in their mastery of materials, tools, techniques and concepts. The students' artwork is not only a demonstration of their technical skills, but also an invitation to explore the worlds of their imagination. The artwork ranges from traditional to contemporary in the areas of drawing, painting, ceramics, sculpture, digital photography, graphic art and 3D Design.
Late Night at the Museum is from 6:00 to 8:00 p.m. Friday, April 5, 2019, at the West Chicago City Museum, 132 Main Street. To complement its current exhibit, "Dairies to Prairies," the special activity is making butter the old-fashioned way. The children's area features a barn and life-size prairie "plants."
The traveling exhibit, produced by the Elgin History Museum, tells the story of Elgin's dairy heritage. Supplementing the display is an exhibit of the history of dairies in West Chicago. Museum hours are from 10:00 a.m. to 6:00 p.m. Thursdays and from 10:00 a.m. to 2:00 p.m. Fridays and Saturdays. (www.merleburl.com)
Gallery Theater, 129 Main Street, presents "The Dining Room" by A. R. Gurney and directed by Tom Reiser. Performances are at 7:30 p.m. Fridays and Saturdays, April 5, 6, 12 and 13, and at 3:00 p.m. Sundays April 7 and 14, 2019. The ticket price is $16, $14 for senior citizens. To reserve tickets email GalleryTickets@gmail.com, or on the website www.gallerytheaterstudio.com or call (630) 234-5919.
The dining room of a well-to-do household is where the family assembles for breakfast, dinner and all special occasions. There is a mosaic of interrelated and overlapping scenes that create an in-depth portrait of a vanishing level of society, the upper-middle class. The actors change roles, personalities and ages as they portray a wide variety of characters, from little boys to stern grandfathers and giggling teenage girls to Irish housemaids. Dovetailing swiftly and smoothly, the varied scenes coalesce, ultimately, into a theatrical experience of exceptional range, compassionate humor and abundant humanity.
Members of the cast are West Chicago residents Mark Fortman, Maureen Navadomskis, Thomas Tawney and Carol Townsend, Jean Austin, Xavier Dorsey, Mark Furlong, Lynn Meredith and Carolyn Pizzato.
The women of Faith Community Church, 910 Main Street, host their annual Spring Luncheon at 10:00 a.m. Saturday, April 6, 2019. The ticket price is $8. Tickets can be purchased by calling Rosa at the church office (630) 231-8230 or on line at the church website www.faithchurchwc.org. In addition to the meal served at tables uniquely decorated by the table hostess, there are local vendors committed to serving under-resourced populations, plus a silent auction. Laura Vroom, executive director of Manitoqua Ministries, mother and wife of a pastor, presents the program, "Embracing Hope." (www.merleburl.com)
Shining Light and Illinois Women Against Human Trafficking host a three-hour Human Trafficking Awareness class at 1:00 p.m. Saturday, April 6, 2019, at Leman Middle School, 238 East Hazel Street. Panelists are Amy Alvarado, KT McClure and R. Bercerril, JD. For further information call (630) 231-0013 or email debbie@shininglingnfp.org. (www.merleburl.com)
The annual fundraiser for Educare West DuPage scheduled for Sunday, April 7, 2019, at TopGolf has been cancelled.
Every year townships in Illinois hold their Annual Town meetings on the second Tuesday in April, which this year is April 9, 2019. Winfield Township meeting is at 7:00 p.m. in the Winfield Township Road District building, 30W375 Roosevelt Road. Sign-in is at 6:30 p.m. Wayne Township meeting is at 7:30 p.m. in the Senior Center at Wayne Township, 27W031 North Avenue. Sign-in is at 7:00 p.m. Elected officials and staff are on hand to answer questions and give reports. The meetings are open to all residents in the townships.
"Do You Speak 'Bank'?" is the West Chicago Public Library program at 6:30 p.m. Wednesday, April 10, 2019, in the main meeting room, 118 West Washington Street. A representative from the Center for Entrepreneurship at College of DuPage presents a workshop focusing on the process of how to prepare a business to apply for outside funding. To make a reservation, call adult services department at (630) 231-1552, extension 4.
The West Chicago Park District social gathering for senior citizens is at noon, Thursday, April 11, 2019, at the ARC, 201 West National Street. This is the annual West Chicago Police Department Chicken Luncheon. Guests bring a dish to share and a complete place setting. The event is free, but reservations are required and may be made in person at the ARC of online at we-goparks.org.
West Chicago Police Department offers free Active Shooter/Workplace Training workshops to businesses, churches and organizations. Providing the training are police officers Mike Rosenwinkel and Waylon Potts, who also is a former SWAT officer. The Police Department is holding a two-hour class for the public at 10:00 a.m. Saturday, April 13, 2019, at the West Chicago Firefighters Training Academy, 320 Kress Road. For more information about this training or class, call Rosenwinkel at (630) 293-2751 or email mrosenwinkel@westchicago.org.
The goal is to provide information for person finding themselves in an active shooter event. Rosenwinkel said, "We also talk about how to recognize signs of potential violence around you, and what to expect after an active shooter incident takes place. This training and information provided have become the preferred response, versus the traditional 'lockdown' approach."
West Chicago Garden Club sponsors a $500 scholarship for students, who reside in West Chicago, attend either West Chicago Community High School or St. Charles East High School and are pursuing a major in environmental fields of study, such as Agronomy/agriculture, botany, conservation, environmental concerns, forestry, horticulture or landscape design/architecture. Application deadline is April 15, 2019. The application is available on the Club's website westchicagogardenclub.org
Wayne/Winfield Area Youth/Family Services celebrates its 36th Anniversary, at the annual Luncheon and Silent Auction, Tuesday, April 16, 2019, in the Wayne Township building, 27W031 North Avenue. Networking is at 11:30 a.m. and the luncheon, catered by Augustino's Rock and Roll Deli, is at noon. There is a presentation of Community Awards to individuals and groups. The ticket price is $20. Raffle tickets also are available for the price of $1 or $5 for six tickets. Reservations are requested by Tuesday, April 9. 2019. To purchase raffle tickets or to make a luncheon reservation, call WAYS at (630) 231-7166 from 9:00 a.m. to 9:00 p.m. Monday through Thursday, and from 9:00 a.m. to 5:00 p.m. Friday.
The Silent Auction features baskets ranging in value from $10 to more than $200. Baskets feature gift cards from restaurants, salons, boutiques, salons and unique fun opportunities. Persons unable to attend can call WAYS a week before the event to receive a bidding list and then submit a bid.
Proceeds support WAYS day camp program to provide scholarships for children in need. More than 25 percent of WAYS campers are from families below the poverty level and another 50 percent are struggling families, who need a safe, healthy camp while they work. In addition to the summer camp program, WAYS provides individual, family and group therapy in English and Spanish, anger management and parenting classes also in English and Spanish, and youth tutoring. WAYS is a community based not-for-profit agency serving West Chicago, Winfield, Wayne, Warrenville, Bartlett, Carol Stream, and Hanover Park. Providing funding for WAYS are Wayne Township, Winfield Township, Village of Hanover Park, Ecolab Employees' Foundation, client fees, insurance, donations and fundraisers.
Artéculture, under the auspices of West Chicago Cultural Arts Commission, again takes place at Kindred Coffee, 148 West Washington Street. However this year, the artwork is on display for a month, Friday, May 3, through Tuesday, June 4, 2019. Artéculture features work of local artists and those in the Chicagoland area. The artists' reception is May 3. Exhibition visitors choose one overall People's Choice winner, who will be invited to have a solo exhibit at City Hall later in the year.
The two-dimensional work such as paintings, photographs, drawings, prints, mixed media, computer art, stained glass and fiber must be ready to hang. Preferred are framing with wire and eye hooks. Also sculpture and crafts are eligible for entry and for further details, email cultural@westchicago.org. The registration fee is $5 for each piece of work with a limit of two per artist. Proceeds support Commission sponsored art projects and programming throughout the year.
Further information and registration forms are available at www.westchicago.org, under residents.
Sincere sympathy is extended to the family of Antonio Munoz Gonzales, who at the age of 79 passed away Monday, March 18, 2019.
Deepest sympathy is expressed to the family of Kirby Alan Ooton, who passed away at the age of 71 Thursday, March 21, 2019.
Now in its fifth year, the West Chicago Community High School Athlete of the Season recognizes student athletes who have made an outstanding contribution to the school. For the winter 2019 season, two athletes were selected for this honor, Teegan Cook and Miguel Rodriguez-Soriz.
A sophomore, Cook just finished his second year of swimming at WCCHS, breaking another high school varsity record in the 100 Fly, and qualifying for state. He was named four-time All-Conference and selected MVP. This is Cook's second time being selected as Athlete of the Season, having been named this time last year for swimming as well. In addition, he played baseball last year. A scholar-athlete, Cook has earned placement on High Honor Roll every semester of his high school career. After high school, Cook plans to study in math and science fields, hopefully on a D1 or D2 scholarship for swimming. (www.merleburl.com)
A junior, Miguel Rodriguez-Soriz has participated in both wrestling and football all three years of high school. He placed third in the Upstate Eight Conference at 220 pounds and was named All-Conference this year. After high school, Rodriguez-Soriz would like to play football or wrestle in college while studying to become a chiropractor. (www.merleburl.com)
In the state basketball tournament, WeGo Wildcats Special Olympics Club basketball team won the Silver Medal in the Seventh Division out of 10 levels. Playing against North East DuPage Special Recreation Association, they won the first game with a score of 38-31. Club President Dave Hempe said, "We took an early lead in that game, but at halftime the lead was only two points. In the third quarter we fell behind by three, but a strong fourth quarter gave us the victory." Saturday they played against Al Raby High School, a very good team, losing with a score of 57-42. "We fought back from 20 points down but came up short." In these games the referees select a player from each team, who show true spirit and sportsmanship. Sean McComb received the award at Friday's game and Tony Martin received it Saturday. Coaches for the Special Olympics team are Dick Doremus and Dirk Gunderson. (www.merleburl.com)
Adam Hey, a senior at West Chicago Community High School, is Academic Achiever for the Month of February. With a cumulative weighted grade point average of 5.542, Hey holds one of the top 10 GPAs among senior students at WCCHS. He is a member of National Honor Society, the Foreign Language Honor Society, earned Academic All Conference Honors, and has been on High Honor Roll all four years In addition, he was named WCCHS Student of the Month for December 2018.
A scholar athlete, Hey is the captain of the football team, and also plays basketball, lacrosse and runs track. He is the officer of public relations for Student Council, is a substitute for the Math Team, and serves as a Student Ambassador. Although still undecided on which college he will attend, Hey plans to major in Aerospace Engineering, hoping one day to work for NASA or SpaceX. (www.merleburl.com)
At the Monday, March 18, 2019, meeting, City Council approved a special use permit to allow a Motor Repair Facility at 123 North Aurora Avenue. Per the item summary, "There is an existing 4,734 square-foot building on the 11,841 square-foot property. Most recently the building housed an electrical contractor, but historically the building housed a motor vehicle property." At one time, it was the location of TS Specialties until it relocated to 521 West Washington Street.
Also Council approved a Zoning Ordinance Text Amendment regarding pet shops that restricts the sale of dogs and cats from retail outlets in an effort to deter so called "puppy and kitten mills."
Also approved was the after-the-fact approval of 400 tons of rock salt, at the price of $75.23 per ton delivered from the Detroit Salt Company, LLC of Detroit, Michigan. The item summary explained the winter season was long and extremely cold. "on February 19, with no sign of spring on the horizon and after managing repeated rain and ice events, the City only had approximately 50 tons of rock salt and approximately 60 tons of Thawrox available. On average, City crews use approximately 130 tons of salt per event." With long-range weather forecasts prediction cold temperatures and possible snow and ice events, "City staff sought options for purchasing additional snow and ice melting materials."
Council approved the purchase of two 2019 Ford F-250 4 wheel drive pickup trucks with utility service body and lift gate for the price of $95,644 from Currie Motors of Frankfort.
Also approved was the purchase of a 2019 T770 T4 Bobcat® Compact Track Loader and Attachments for the price of $92,594 from Atlas Bobcat of Elk Grove Village.
Council approved the purchase a 2019 Vermeer® SC362 Stump Cutter for the price of $21,699 from Vermeer® Midwest of Aurora.
Chris Mechanical Services, 396 Fenton Lane, #605, is the recipient of the Bryant Medal of Excellence, only one of the 22 dealers in the country to receive this recognition. The press release states, "The dealers are honored for outstanding customer service, sales and loyalty to the Bryant brand and this award reflects their business acumen and ability to deliver value for their customers and the brand."
Aero Performance, an aviation supply distribution center, recently opened at 1110 Commerce Drive.
The West Chicago Fire Protection District received a call regarding a reported structure fire at 11:23 a.m., Friday, March 22, 2019. Engine 6 arrived on the scene first to a fully involved detached garage fire. To prevent the fire from spreading, the house was cooled. The roof of the garage collapsed and the rear wall started to collapse. Assistant Chief Tim Leidig said, "Once the fire was knocked down extensive exterior overhaul was completed." There were no civilian or firefighter injuries. At this time the cause of the fire is undetermined. (www.merleburl.com)
My email address is merleburl@earthlink.net.