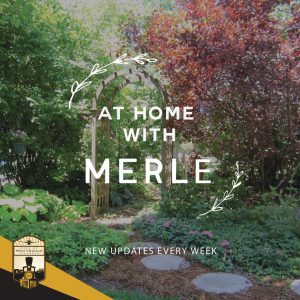 West Chicago resident Joseph Luchtenburg, age 13, tied for eighth place in the Drive, Chip and Putt National Finals that took place before the 2019 Masters in Augusta, Georgia. To qualify, he won the Boys 12-13 year old division in the Drive, Chip & Putt Regional Qualifier at Whistling Straits in Sheboygan, Wisconsin. His total was 139 with his scores, Driving-54, Chipping-35 and Putting 50, which qualified him for the Nationals.
Luchtenburg was a student in the Junior Golf Program. In 2018 he participated in four tournaments of the Illinois Junior Golf Association Mid-American Junior Golf. Two were at Cantigny Golf Youth Links in Wheaton, one was at St. Andrews Golf Course and one was at the Bonnie Dundee Golf Course in Carpentersville. He started playing golf when he was three.
His parents are Danielle and Steve Luchtenburg, both also are golfers. Danielle is a realtor at Daniel and Associates Real Estate. She said, "We had an amazing time in Augusta – it was so much fun, and we were blessed to have had this amazing opportunity! To be able to putt on the 18th green of Augusta National was something that Joseph will remember for the rest of his life. We are super proud of him and all that he has accomplished. He has 2 more opportunities to qualify for the National Finals at Augusta again, and he is super motivated to do his best! We are thankful to the Drive, Chip and Putt committee, the USGA, the PGA, the Masters Tournament, and Augusta National for creating this amazing opportunity!"
Describing himself in the bio on the Drive, Chip and Putt website https://www.drivechipandputt.com/finalists/joseph-luchtenburg, Joseph said, "I am a self-motivated hard worker, and I always try to do my best. I enjoy spending time with my friends and family. I would be at the golf course everyday if I could, but living in Illinois, that makes it a little difficult to do!" (www.merleburl.com)
AROUND AND ABOUT
The City is holding two Neighborhood Information meetings regarding the 2019 West Washington Street Reconstruction project, which is tentatively scheduled to commence in June. One is at 7:00 p.m. Wednesday, May 1, and the second is at noon, Thursday, May 2. Topics covered include planned construction activities and roadway improvements, road closure, construction staging, and duration of project, detour route, driveway access, on-street parking and public parking areas/lots, access to businesses during construction and signage, pedestrian access and methods of communication during construction. The 2019 Washington Street Reconstruction Project is partially being funded by the State of
Illinois through a program administered by its Department of Transportation (IDOT). Therefore,
IDOT requirements, standards, processes, and schedules to which must be adhered and followed.
American Legion Post 300, 123 Main Street, now serves meals from 3:00 to 7:00 p.m. Tuesdays through Fridays. Hamburgers, patty melts and fish sandwiches are served each day. Fish Fry is Wednesday and Friday. The $11 price includes three pieces of fish, fries, coleslaw, applesauce and jalapeño corn bread. Each Thursday there is a special dinner with the price depending what is served. Thursday, May 2, 2019, the lasagna dinner is $10. To see what the special is check the Legion's website, www.facebook.com/alpost300/.
WeGo Drama at West Chicago Community High School presents its Spring Musical, "Mama Mia!" Performances are at 7:00 p.m. Thursday, Friday and Saturday, May 2, 3, and 4, 2019, in Weyrauch Auditorium, 326 Joliet Street. Seating is reserved. The ticket price is $8, $5 for students. Tickets are available at www.wegotheatre.com and at the door.
This touching and funny show tells the story of a mother and daughter on the eve of a wedding. Old family history and true love is discovered through the songs of the pop group ABBA. Two of the hit songs included are "Dancing Queen" and "Take A Chance on Me." (www.merleburl.com)
"Art in Full Bloom" is the exhibit at Gallery 200, 103 West Washington Street, for the month of May. It features the artwork of 11 artists. Using a variety of mediums, artists display the delights of Spring with flowers, butterflies, garden art, and more. The artists' reception is from 6:00 to 9:00 p.m. Friday, May 3, 2019. Refreshments are served. Participating artists are First Star Art, Laurie Parker, Judith Horsley, Marita Valdizan, Kathi Kuchler, Margaret Bucholz, Sue Tripp, Marge Hall, Britta Renwick, Heide Morris and Shari Hohl. (www.merleburl.com)
Artéculture, under the auspices of the West Chicago Cultural Arts Commission, is at Kindred Coffee, 148 West Washington Street, from Friday, May 3, through Tuesday, June 4, 2019. The artists's reception is from 6:00 to 9:00 p.m. Friday, May 3. Artéculture features work of approximately 25 local artists and those in the Chicagoland area. The two-dimensional artwork features paintings, photographs, drawings, prints, mixed medias, computer art, stained glass and fiber. Also some sculpture and crafts is on display.
The DuPage Veterans Foundation hosts the Eighth Annual Honor Flight fundraiser to honor World War II and Korean War veterans and raise funds for one flight for WWII and Korean veterans to fly to Washington DC. It takes place from 11:00 a.m. to 3:00 p.m. Saturday, May 4, 2019, in the Calamos Hanger at DuPage Airport, 2700 International Drive. The program begins at noon with a catered lunch of barbecue and Italian food. The price is $30 in advance, $40 at the door and $15 for children under 12, $20 at door. All WWII and Korean War veterans, and active duty military are free. To order tickets, visit https://dupageveteransfoundation.org/shop/fundraiser-ticket/2019-fundraiser-event-tickets/.
West Chicago Historical Society Kruse House Museum, 527 Main Street, opens for the 2019 summer tour season. Hours are from 11:00 a.m. to 3:00 p.m. Saturdays, beginning May 4 and ending September 28. The exhibit for this year is "Kruse 'n' Art," featuring the artwork of West Chicago artists. Call Joan Conkright at (630) 231-2329 for more information.
West Chicago Elementary School District 33 hosts its Fifteenth Annual WeGo Run fundraiser. It begins at 8:00 a.m. Sunday, May 5, 2019, at Leman Middle School, 238 East Hazel Street. The race includes a 5K run/walk, a 10K run, a one-mile run for youth 8 to 14, and a 100-yard Dash for children age 8 and under. Start times are 8:00 a.m. for the 5K /10K, 9:45 a.m. for the 1 miler and 10:15 a.m. for the Kiddie Dash.
Registration fees for the 5K and 10K are $20; in the 10 K, $10 for students. $5 District 33 students; in the 5K $5 for district students; $5 and $1 for District 33 students for the one mile run; and no charge for the dash, but pre-registration is required. Proceeds benefit athletic programs at the district schools. The top overall female and male runners and the top three finishers in each age group receive medals and awards. Dash participants receive ribbons. Registration forms are available online at www.wegorun.org.
The 41st Annual 80 & Over Party, sponsored by the West Chicago Park District, is at 2:00 p.m. Sunday, May 5, 2019, at the ARC Center, 201 West National Street. In addition to the camaraderie of the event, desserts and beverages are served. Families and friends of the honored guests are welcome to attend the event. There is no charge, but pre-registration is required and may be made by calling (630) 231-9474.
Former West Chicago resident Jeff Pierpont (Pierpoint), 2011 graduate of West Chicago Community High School, performs in "Bright Star" at BoHo Theater, located in the Greenhouse Theater Center, 2257 North Lincoln Center Theater. The show ends Sunday, May 5, 2019. Performances are at 8:00 p.m. Thursday through Saturday, and at 2:00 p.m. Sunday. Tickets are $35. To reserve tickets visit bohotheatre.com/buy-tickets/
It is a sweeping tale of love and redemption set against the rich backdrop of the American South in the 1920s and '40s. The story follows young writer Billy Cane, recently returned from World War II, and Alice Murphy, the editor who takes a chance on him. As Billy mines his childhood home for engaging stories, Alice explores her own small-town past. The secrets they uncover lead them to a startling and heart-warming connection.
Pierpoint stars as Billy. The Broadway World review stated, "As Billy, Jeff Pierpont embodies his character's wide-eyed idealism and determined optimism. He also deftly delivers director-choreographer Ericka Mac's moves with dexterity and expertise."
Auditions take place for "Annie," the summer production for the We-Go Community Theater of the West Chicago Park District. Persons can audition by sending in video, due by Sunday, May 5; make an appointment with the producer between 6:30 and 8:30 p.m. Tuesday, May 7; or drop in between 6:00 and 9:00 p.m. Wednesday, May 8, 2019. Performance dates are Thursday, July 11, Friday, July 12 and Saturday, July 13. For further information email Melissa Medeiros at mmedeiros@we-goparks.org. (www.merleburl.com)
West Chicago resident Louise Handel is a member of the DuPage Chorale, which is performing a concert "Americana." The performance takes place at 7:30 p.m. Sunday, May 5, 2019, in the Belushi Performance Hall at the McAninch Arts Center of College of DuPage, 425 Fawell Boulevard in Glen Ellyn.
West Chicago's 16th annual Citywide Collection takes place on regularly scheduled garbage pickup days beginning Monday, May 6, and ending Friday, May 10, 2019. Using eight "refuse" stickers, residents can dispose of an unlimited amount of acceptable items. These include barbecue grills, bicycles, furniture, box springs and mattresses and household fixtures excluding electronics. Carpeting and household construction materials both have certain requirements. Some unacceptable items are hazardous waste, tires, automobile parts, fluids and batteries, oil-based paint pesticides, propane tanks and large household appliances. Helpful hint-attach your eight stickers to your garbage container, as your junk may be someone else's treasure. For a list of acceptable items or for more information, visit the City's website visit the City's website www.westchicago.org, under Residents/Services/Citywide Collection or call (630) 293-2255.
Wayne/Winfield Area Youth/Family Services offers hour-long computer classes for senior citizens at Wayne Township, 27W031 North Avenue. Not only do seniors learn basic skills, but also have the opportunity to socialize. The fee is $2. Reservations are required and may be made by calling (630) 231-7166. Beginner classes are at 3:00 p.m. Fridays. "Texting on Smart Phones" class is at 4:00 p.m. Monday, May 6, 2019.
The Gala 33 takes place 5:00 to 6:30 p.m. Tuesday, May 7, 2019, at Leman Middle School, 238 East Forest Street. It features student art from all of the elementary schools and the middle school. Also Superintendent Dr. Charles Johns selects one piece to receive the Superintendent Award. These artworks will be added to the walls of the District office. (www.merleburl.com)
West Chicago Public Library holds a Tech Time Drop-In from 6:30 to 8:30 p.m. Wednesday, May 8, 2019, in the conference room, 118 West Washington Street. Persons can practice their technology skills in a relaxed setting. These include basic computer and mobile device skills, Word, Excel, Internet, social media, tablets and phones. Attendees should bring their own device or use one of the library's laptops.
West Chicago Park District monthly social gathering for senior citizens is at noon Thursday, May 9, 2019, at the ARC, 201 West National Street. The theme is "Older American's Month: Meals for a Healthy Heart." Registered dietician, Melissa O'Brien, presents ideas on how to plan and prepare meals for a healthy heart and the American Heart Association's new health guidelines. Healthy West Chicago provides the meal of Turkey Provolone Pesto Wraps, Quinoa, garden salad and fruit. There is no charge, but reservations are required and may be made in person at the ARC or on line at we-goparks.org.
West Chicago Police Department hosts it first Bike Rodeo from 1:00 to 3:00 p.m. Saturday, May 11, 2019, in the parking lot across the street from Turtle Splash Water Park in Reed-Keppler Park, National and York Streets. It is geared for youth of all ages to learn about bicycle safety. Persons attending should bring their bikes and helmets to enjoy the afternoon learning safety tips, riding bikes and free goodies. (www.merleburl.com)
"We Just Live Here," an evening of original works by West Chicago Community High School Advanced Drama students, is at 7:00 p.m. Friday, May 10, 2019, in Weyrauch Auditorium, 326 Joliet Street.
West Chicago Second Annual Older Americans Month 50+ Brush with Art Exhibit and Reception is from 10:00 a.m. to noon Saturday, May 11, 2019, in the ARC, 201 West National Street. A grant from The JCS Fund of the DuPage Foundation allows the park district to offer art classes at a low-cost for older adults, 50 and above. The exhibit features the artwork of participants. Light snacks are served.
West Chicago Community High School Annual Spring Fling Jazz Concert and Swing Dance, hosted by the Music Booster Club, is from 7:00 to 10:00 p.m. Saturday, May 11, 2018, in Weyrauch Auditorium, 326 Joliet Street. The stage is cleared and turned into a dance floor, portraying the era during the 40s and 50s when the auditorium was the only large space to hold dances.
Swing dance instruction begins at 7:00 p.m. The Chamber Choir and Jazz Band perform and guests dance from 8:00 to 9:00 p.m. Dancing continues to recorded music until 10:00 p.m. Light refreshments are served. The charge is $5. Proceeds are for the support of music scholarships and new music.
Volunteers are needed to help with the planting of flowers in the garden beds in the historic downtown area from 4:00 to 6:00 p.m. Tuesday, May 14, 2019. Each volunteer receives a grab-and-go snack bag, provided by the City of West Chicago. Persons should bring shovels/trowels and work gloves and meet at the Fox Community Center, 306 Main Street. We Grow Dreams Greenhouse provides the plants, bed design, volunteer orientation and on-site support. To volunteer or for more information call the City Special Events Coordinator Bethany Bayci at (630) 293-2200, Extension 176, or email bbayci@westchicago.org.
West Chicago City Museum Historiography program, a non-fiction book reading group, is at 1:00 p.m. Thursday, May 16, 2019, in the Museum, 132 Main Street. Guests can bring a lunch; dessert and a beverage are provided. The book to be discussed is "Never Caught: The Washington's Relentless Pursuit of their Runaway Slave, Ona Judge" by Price Armstrong Dunbar. Copies of the book are available at the museum and library.
The book is a narrative of Ona Judge, George and Martha Washington's runaway slave, who risked all to escape the nation's capital and reach freedom in New England. Washington, when elected president, left his home in Mt. Vernon to serve in Philadelphia, the temporary seat of the nation's capital. Dunbar, doing intensive research relates a powerful tale.
Dunbar is an author, historian and lecturer. She is the Charles and Mary Beard Professor of History at Rutgers University and is the recipient of Ford, Mellon, and Social Science Research Council fellowships. Dunbar was appointed the first director of the Program in African American History at the Library Company of Philadelphia.
Hawthorne's Backyard Bar & Grill, 1200 West Hawthorne Lane, hosts its annual Backyard Golf Outing, Saturday, May 18, 2019. The shotgun start is at 8:30 a.m. at Pheasant Run Golf Club, 4051 Main Street in St. Charles. The $100 charge includes golf, cart, driving range at the golf course, food at the course, followed by the pig roast at the restaurant. There is a $10,000 hole in one prize. The proceeds benefit Wildcat Booster Club of West Chicago Community High School. The name of the winning team is engraved on the annual golf outing plaque. Visit Hawthorne's to register. (www.merleburl.com)
Garden Works Project is selling organic seedlings from One Seed One Plant from 9:00 a.m. to 3:00 p.m., Saturday, May 18, 2019, Blooming Fest, time at its Resource Center, 103 West Washington Street. The cost is $2 per plant. Persons may pre-order at www.gardenworksproject.org and pick up May 18. The organic seedling sale raises funds for The GardenWorks Project to continue providing families in need with home vegetable gardens, and promote home and community food growing throughout DuPage County.
Due to the scheduled West Washington Street reconstruction from Clara Street to Sophia Street, the Railroad Day Parade is changed to 3:00 p.m. Saturday, June 8, 2019. The theme is "Metamorphosis." Parade applications now are being accepted. Registration form is available on chamber website www.westerndupagechamber.com, festivals tab. For more information, call (630) 231-3003 or email team@westerndupagechamber.com.
American Legion Post 300 Auxiliary once again is hosting its successful "Christmas in July" event. They host a dinner for 25 to 30 veterans at the DuPage Care Center, formerly known as the Convalescent Home, on County Farm Road. Each veteran receives a Christmas Bag full of goodies. The Auxiliary is seeking donations of new items. These are toiletries, such as lotions, body wash, toothbrushes and toothpaste; socks, preferably diabetic; paperback books, large print puzzle books, and magazines; grooming items, such as large combs and lip gloss; individually wrapped snacks, such as puddings, fruit cups, cookies, crackers, raising and snack-size chips and pretzels; and decks of cards. Monetary donations also are welcome. The last day for donations is Monday, June 10, 2019. Persons can drop off the donation in the bar at the Legion, 123 Main Street, use rear entrance. Bar opens 3:00 p.m. Tuesdays through Fridays, and 2:00 p.m. Saturdays and Sundays.
Western DuPage Chamber of Commerce is in charge of arranging an eight-day trip to Southern Italy from Thursday, October 24, through Thursday, October 31, 2019. The price is $3,199 based on double room occupancy. Highlights of the trip include round trip scheduled airfare into Italy, six nights accommodation at first class hotel in Sorrento, breakfast daily and four dinners, full day guided excursion to Positano and Ravello/Sorento, and Amalfi/Pompeii, pizza and pasta demonstrations and tasting. A $450 deposit is required to hold your space on the trip. For further information call the chamber office at (630) 231-3993 or visit the chamber website, www.westernduupagechamber.com. (www.merleburl.com)
Per the sign in its window, The Freeze at 122 Fremont Street, previously Tastee Freeze, will not open until 2020.
Both of the West Chicago veterans' organizations hold Bingo as a fundraiser on a weekly basis. The games at American Legion Post 300, 123 Main Street, are on Fridays. Doors open at 5:00 p.m., games start at 7:00 p.m. Games at Veterans of Foreign Wars Post 6791, 431 North Neltnor Boulevard, are on Wednesdays. Doors open at 5:00 p.m., games start at 7:00 p.m. The Auxiliary games are Sundays. Doors open at noon, games start at 2:00 p.m.
Sincere sympathy is extended to the family of Richard William Henning, who at the age of 92 passed away Friday, April 19, 2019
CORRECTION: The address of the fire was 141 West Grand Lake Boulevard.
"Achieving Collective Impact: Community School Strategies for a Suburban Environment" an article by West Chicago Elementary School District 33 Evaluation and Communication Coordinator, Joie Frankovich, was published in "Children and Schools, A Journal of the National Association of Social Workers" (www.merleburl.com)
At the Community High School District 94 Board of Education meeting Tuesday, April 16, 2019, the three outgoing board members received resolutions honoring them, plus books in their honor, which will be placed in the Learning Resource Center. Between the three members, Ruben Campos, Kathe Doremus and Kevin Kotche, there is 33 years of combined experience.
There was the first reading of the school's revised policy manual. The board has been working with the Illinois Association of School Boards on transitioning its policies to the use the PRESS policy of the IASB. Board president Gary Saake said, "This will help us more efficiently keep policies up to date with state statutes. While many of the policies are similar, old and new policies had to be cross-walked to ensure that we captured any important policy language that the board has developed over the years to suit our specific needs." The second reading/final adoption will be at the Tuesday, April 30 meeting. "We anticipate minor edits between first and second reading, and likely we still will catch additional items throughout the first year after adoption."
Educare West DuPage is the recipient of a $1.2 million five-year grant, annually, from the Administration for Children and Families to expand access to high-quality, comprehensive services to low-income infants, toddlers and their families in West Chicago through Early Head Start services. The award, part of the highly competitive Early Head Start-Child Care Partnerships program, is part of an opportunity that provides a total of approximately $140 million for more than 5 years for Early Head Start services across the United States.
Services offered through this program include a minimum of 6.5 hours of instruction, 215 days within 46 weeks per year of comprehensive, full-day center-based services, access to 10.5 hours of service per day via EWD blending funding of EHS, State Prevention Initiative, and Child Care Assistance Program funds, classrooms in which Lead Teachers have Bachelor's Degrees and have training or equivalent coursework in early childhood with a focus on infant and toddler development, and a continuity of care model that ensures that children who participate in the EHS program for more than one year maintain the same teacher and classroom through their tenure.
EWD is part of a national network of 24 Educare early learning schools that serve as a model to early childhood programs as to what can be achieved through partnerships and a family oriented and research-based approach to educating and caring for young children. EWD is supported by a mix of federal funding, Illinois early childhood education and child care dollars, and private donations. The service area is West Chicago, which includes children and families who live within the West Chicago Elementary School District 33 boundaries. There are 489 eligible infants and toddlers, and 332 eligible preschool age children in West Chicago.
For further information, contact Michelle Esquivel, MPH, Executive Director, Educare West DuPage, at mesquivel@educarewd.org.
The West Chicago Community High School LifeSmarts team represented Illinois and won Third Place at the 25th Annual National LifeSmarts Championship in Orlando, Florida. Team members were Manav Patel-Captain, David Fatheree, Jeremy Grant, Alex Hey, and Max Kazmer. LifeSmarts assesses a student's understanding of personal finance, technology, the environment, health and safety, and consumer rights.
The national competition began with students working together to solve challenges in 10 different LifeSmarts topic areas, taking individual tests, and competing in the preliminary quiz bowl matches. In the preliminary matches, West Chicago defeated Georgia 135-100, then defeated Oklahoma 140-35, beat Michigan 135-85, and defeated Connecticut 200-30. The top 16 teams then competed in a single elimination quiz bowl competition to determine the national champion. In the round of 16 match, West Chicago beat Michigan again 220-90. In the quarter-final round, West Chicago won by answering the last question correctly and defeated New Hampshire 175-170. In the semi-final, Pennsylvania defeated West Chicago 244-232.
Three individual awards also were earned during the competition. Alex Hey won second place in the Identity Theft Essay Contest. David Fatheree won second place in the Technology individual assessment. Max Kazmer won fourth place in the Consumer Rights assessment. For winning third place, each team member will receive a $750 college scholarship. (www.merleburl.com)
Mark Fitzgerald is the new Girls Varsity Basketball coach at West Chicago Community High School. (www.merleburl.com)
Prom King was Kevin Romero. Prom Queen was Juliana Miguel. Members of the Court were Andrea Duran, Noemi Lara, Joana Perez and Swera Sharma. Others were Ryan Castiglia, Omar Contreras, Cesar Resendiz and Brian Salinas. Prom was held at the Museum of Science and Industry. (www.merleburl.com)
My email address is merleburl@earthlink.net.