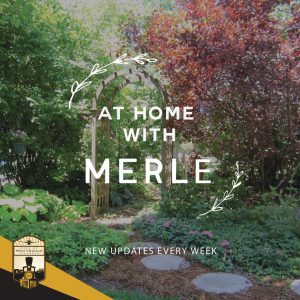 In its 19th year, Blooming Fest continues to blossom, offering a myriad of activities for all ages. The fun begins at 9:00 a.m. and ends at 3:00 p.m. Saturday, May 18, 2019, in the historic downtown area. Among the happenings are the garden club plant sale, garden-related craftsmen, children's crafts and activities, car show, food booths, art displays, vendors and entertainment.
West Chicago Lions Club start the festivities with a pancake breakfast from 8:00 to 11:30 a.m. To open the Fest, the West Chicago Police Department Honor Guard presents the colors, Mayor Pineda welcomes attendees. There is a CN EcoConnexions From the Ground Up Grant Celebration with a representative from America in Bloom.
The West Chicago Garden Club Plant Sale, in its 21st year, is under the big tent on Galena Street. Among the plants available are annuals, perennials, Heritage tomatoes, peppers and other vegetables, shrubs and trees. Plant Sale Chairman Dan Bebee said, "Even though it has been challenging with the cool weather temperatures and rain, we have many healthy plants, a good variety. Most of our plants are from the gardens of our members and acclimated to this area." Members are on hand to answer questions. There is an area for customers to pick up their purchased plants.
Vendors selling plants are West Chicago Community High School Horticultural Club with flats of annuals and hanging baskets, Heinz Brothers Garden Center with annuals, perennials, vegetable starts and garden accents, and GardenWorks Project with organic vegetable seedlings, raised flower bed materials, plus the opportunity to enter the Hot Pepper Challenge, in the Resource Center at Gallery 200, 103 West Washington Street. The Pink Wave Petunia Van of Ball Horticultural Company offers seeds, educational material and giveaways. The Floral Market sells handheld flower arrangements and fresh flowers. First United Methodist Church of West Chicago-Green Disciples has information on monarch conservation and native gardens, plus a children's craft.
Other vendors have garden or environment-related items. The West Chicago Environmental Commission has information on recycling, water conservation, curbside recycling and commission events. Kramer Tree Specialists has tree care information. The University of Illinois Extension Master Gardeners are on hand to answer questions and give information on home gardening practices. River Prairie Group, Sierra Club and DuPage Monarch Project have pamphlets on environmental practices. It is always a buzzing around Sam's Honey Bees with its honey products and bee colony display. Heritage Presbyterian Church-Alaska Mission Team has stepping stones, birdbaths and several craft items. Other garden related vendors sell various products such as birdhouses, yard art, heirloom transplants and planters. Purple Prairie Lavender Farm has handmade items from its farm, such as soaps, lotions, essential oils, spices and dried lavender.
The monthly Coffee with the Mayor takes place at the City of West Chicago's booth. Mayor Pineda and other City officials are on hand to answer questions and to chat with residents and visitors to the community. Also it is the site for CERT, first aid, City and Blooming Fest information, and a butterfly craft activity.
The West Chicago City Museum opens its doors for a new exhibit, "Home." Outside, Healthy West Chicago offers some fun tips on exercise, diet and give aways. Joining with the University Illinois Extension, the organization has a demonstration on canning and food preservation from 9:00 to 11:00 a.m.
West Chicago Public Library District and Foundation has activities for children, database demonstrations and information about library programs and services. The Foundation discusses its upcoming project "Light the Library."
Art is an important part of the Fest. The banners of the winning artists in the 2018 City Banner completion are hanging on the light posts in the historic downtown district; a reception for the winning artists is from 11:00 a.m. to noon at the Museum. Meanwhile at Gallery 200, there is the May exhibit "Art in Full Bloom," a watercolor demonstration by Kathi Kuchler from 11:00 a.m. to noon, wire crochet jewelry demonstration by Marita Valdizan from noon to 1:00 p.m. and oil demonstration by Marge Hall from 1:00 to 3:00 p.m. Persons have the opportunity to win door prizes and to participate in a Silent Auction with the proceeds to benefit the scholarship fund for a West Chicago Community High School student. Artéculture, an exhibit of work by artists in the community and the Chicagoland area, takes place at Kindred Coffee Roasters, 148 West Washington Street.
Various not-for-profit groups distribute information and sell items. St. Michael's United Church of Christ has flyers, information on PeaceJam and activities for children with the focus on repurposing everyday items. The Chicago Corvette Club offers another route of fun with its "Wheels" exhibit and children's toy car racetrack. Children keep the car they race. Also the club is selling water to benefit Lurie Children's Hospital, its charity choice for the year. West Chicago Elementary School District 33 provides district information. District 33 Foundation for Educational Excellence distributes bookmarks and has raffles for adults and children. St. Andrew Lutheran Church distributes its church information. West Chicago Lions Club, West Chicago Rotary Club and Kiwanis Club of West Chicago have planter pot raffles. Amity Lodge 472 has water and organization information. Girl Scouts-Tristan Keene sell t-shirts, dog treats and bracelets to raise money for a Girl Scout Gold Award. League of Women Voters has voter registration and information on voting. Other vendors are selling jewelry, clothing, hair accessories, candles, jams, home decor items and more.
Local businesses participating include Daniel and Associates Real Estate, State Farm Insurance-Jason Dederich, Republic Bank, FNBC Bank and Trust, Chiro One Wellness Center, Porcayo & Associates Realty and Tall Pine Pottery, selling handmade pottery, mugs, vases, bowl, platters and cutting boards.
A wide variety of entertainment takes place on the Main Stage, Dan Czuba is the emcee; he always wears a special hat for this occasion. A Kickboxing demonstration is at 10:30 a.m. Presentation of the Banner Competition artists is at 10:45 a.m. Performing at noon is a crowd favorite, Roger Kotecki with songs and guitar playing. The Kitchen Table gives a cooking demonstration at 12:30 p.m. Musical performances by Kathie Torres is at 1:00 p.m. and Daniel Riche at 1:30 p.m. The last act of the day at 2:00 p.m. is More Than Molecules.
No fest is complete without food and the nine vendors provide a great variety with something to appeal to all appetites. Cheesie's Food Truck has grilled cheese sandwiches, tater tots and soft drinks.  Crust Culture has wood-fired pizzas. Knights of Columbus Council 1555 of St. Mary's parish offers hot dogs, chips, water and soft drinks. Kindred Coffee Roasters serves coffee, tea, muffins and cookies. Kool Kat Ice Cream has ice cream and custard. Padi's House & Grill serves build-your-own Indonesian rice, veggies, stew, chicken, beef, tofu, green beans, fried bananas, and ice cream. Pierogi Jo's has pierogi's, polish sausage, sauerkraut, and sides. Little Jimmy's Italian Ice returns with its specialty. Timbo's Licorice Ropes has licorice ropes, imported from Spain, more than 20 flavors.
For complete schedule, maps and more information, list http://westchicago.org/city-eve…/west-chicago-blooming-fest/ Have fun and enjoy Blooming Fest! (www.merleburl.com)
AROUND AND ABOUT
The West Chicago Community High School 2019 Spring Band Concert is at 7:00 p.m. Thursday, May 16, in the Weyrauch Auditorium, 326 Joliet Street. James Wallace is the director.
Concert Band plays a mixed collection of music that includes "Over the Rainbow" from the "Wizard of Oz" and the famous English march "British Eighth" by Alonzo Elliott. Symphonic Band plays a couple of masterworks for Band, including "Variations on a Koran Folksong" by John Barnes Chance and "The Liberty Bell March" by John Philip Sousa.  They also perform "American Elegy" by Frank Ticheli, which was dedicated to the survivors and memory of the Columbine School shooting that occurred 20 years ago. To commemorate this school year's trip when they performed at Disney World in December 2018, the band plays a collection of Disney music.
Also at the concert the graduating class of seniors is honored, new band leaders are announced and there is the presentation of the John Philip Sousa Award to the top senior as voted by the membership of the bands and the annual Music Boosters Scholarship.
Due to the scheduled West Washington Street reconstruction from Clara Street to Sophia Street, the Railroad Day Parade is changed to 3:00 p.m. Saturday, June 8, 2019. Parade applications now are being accepted; deadline is Tuesday, May 28. Registration forms are available on chamber website www.westerndupagechamber.com, festivals tab. For more information, call (630) 231-3003 or email team@westerndupagechamber.com. The theme is "Metamorphosis," defined as: "a change of the form or nature of a thing or person into a completely different one, by natural or supernatural means." Railroad Days Celebration still is Thursday through Sunday, July 11 to 14.
West Chicago City Museum Historiography program, a non-fiction book reading group, is at 1:00 p.m. Thursday, May 16, 2019, in the Museum, 132 Main Street. Guests can bring a lunch; dessert and a beverage are provided. The book to be discussed is "Never Caught: The Washington's Relentless Pursuit of Their Runaway Slave, Ona Judge" by Price Armstrong Dunbar.
The final program of the three series, focusing on themes of civic awareness and to encourage local participation in the democratic process, sponsored by The League of Women Voters of Wheaton and Cantigny Park, takes place at 6:30 p.m. Thursday, May 16, 2019, in the McCormick House, 1S151 Winfield Road. John Gable is the speaker at the third program, "Across the Political Divide." He discusses media bias and how it affects persons as consumers of news. He is CEO of AllSides.com, a website that examines and rates news source bias. Gable also is a partner in Living Room Conversations, an organization designed to increase understanding, reveal common ground and discuss possible solutions to controversial issues. To make a reservation visit the website wheatonlwvi.org.
League of Women Voters of Wheaton includes West Chicago, Warrenville, Winfield, Wheaton and Carol Stream. The League of Women Voters is a non-partisan organization that does not support or oppose any political party or candidate, but whose purpose is to promote political responsibility through informed and active participation of citizens in government.
To heighten awareness and raise donations for the Law Enforcement Torch Run to benefit Special Olympics Illinois, West Chicago police officers participate in the 17th annual Dunkin' Donuts "Cop on a Rooftop" event. It takes place from 5:30 to 11:30 a.m. Friday, May 17, 2019, at four Dunkin' Donuts businesses. Locations are 185 West North Avenue, 330 South Neltnor Boulevard, 1491 West Roosevelt Road and 110 West Roosevelt Road. There is one police officer on the roof, one at the drive up and one inside. Persons making a donation to the Torch Run receive a free doughnut coupon. Persons donating at least $10 receive a Law Enforcement Torch Run travel mug and a coupon for a free medium coffee. Also on sale are Torch Run t-shirts and raffle tickets. The West Chicago Police Department hopes to raise at least $4,000. In honor of the Special Olympics athletes and police officers participating in the rooftop event, Dunkin' Donuts donates $15,000 to the Illinois Law Enforcement Torch Run.
Special Olympics Illinois is a not-for-profit organization offering year-round training and competition in 19 sports for more than 21,300 athletes with intellectual disabilities and nearly 13,000 young athletes ages 2-7 with and without intellectual disabilities. (www.merleburl.com)
A special meeting conducted by West Chicago Elementary School District 33 takes place at 9:00 a.m. Friday, May 17, 2019, in the Educational Service Center, 312 East Forest Avenue. The purpose of the meeting is the discussion of the plans of the district for providing special education services to students with disabilities who attend private schools in the community or are residents electing to home school for the 2019-2020 school year. For further information call Suzanne Nissen at (630) 293-6000, extension 1217.
One part of the Butterfly Effect is the showing of the film, "The Guardians," sponsored by People Made Visible, at 7:00 p.m., Friday, May 17, at Gallery 200, 103 West Washington Street. It is a Spanish-language documentary film with English subtitles. It interweaves the lives of the threatened Monarch butterfly with an indigenous community fighting to restore the forest they nearly destroyed. Shot over three years, this cinematic journey through the dense mountaintops of Michoacán Mexico tells the intimate story of a unique community at the front lines of conservation. (www.merleburl.com)
During Blooming Fest West Chicago Lions Club hosts a Pancake Breakfast from 8:00 to 11:30 a.m. Saturday, May 18, 2019, at American Legion Post 300, 123 Main Street. The menu is pancakes, sausage, milk or orange juice. Coffee also is available. Ticket price is $6 and free for children age three and under, cash only. Proceeds benefit various scouting organizations in the local community.
The West Chicago Police Department holds a Child Safety Seat event from 9:00 a.m. to 3:00 p.m. Saturday, May 18, 2019, during Blooming Fest, at West Chicago Fire Protection District headquarters, 200 Fremont Street. Certified car seat technicians inspect/install child safety seats. (www.merleburl.com)
The monthly Coffee With the Mayor is from 9:00 to 11:00 a.m. Saturday, May 18, 2019, during Blooming Fest at the City booth.
During Blooming Fest, the new exhibit, "Home" opens Saturday, May 18, 2019, at the City Museum, 132 Main Street, and ends April 2020. It features the artwork of contemporary artists with stories of persons who called West Chicago home throughout the history of the community. Participating artists are James Burrel, Maggie Capettini, Makeba Kedem DuBose, Carolyn Hansen, Sara Heymann, Christopher Lucero, Buddy Plumlee, Story Wood and Jeff Perkis, Eden Unluata, Marlen Valdez, Alma Vanessa Rios and Rachel Weaver Rivera.
This year the members of the American Legion Auxiliary are in charge of the Buddy Poppy program, which benefits disabled veterans who make the red paper poppies. They are distributing the poppies during the 2019 Blooming Fest from 9:00 a.m. to 3:00 Saturday, May 18. Sales also take place from 9:00 to 3:00 p.m. Friday, May 24, at Walgreens, 125 North Neltnor Boulevard, and before the Memorial Day Service Monday, May 27, at Oakwood Cemetery. Persons also may contribute to this fund by making a check payable to American Legion Auxiliary, write "poppy fund" in memo and mail to American Legion Post 300, Attn: Legion Auxiliary, 123 Main Street, West Chicago, IL 60185. Members of the American Legion Auxiliary received a Mayoral Proclamation in honor of Poppy Day from West Chicago Mayor Ruben Pineda at Monday, May 6, 2019 City Council meeting. (www.merleburl.com)
Beginning Saturday, May 18, the 1860s Chicago Burlington & Quincy Railroad Depot, 134 Turner Court, is open from 10:00 a.m. to 2:00 p.m. Saturdays through August 31.
The winning banners in the Twelfth Annual Community Banner project, sponsored by West Chicago Cultural Arts Commission, are displayed on light poles in the downtown area from May through the end of August.
Winning artists in the 2019 City Banner Competition with the theme of "Love" are Mitch Ralph, Jennifer Ralph, Johanna Rebman, Elise Brandt, Anne Frantzen, Sharon Gurley, Harvey Hanig, Judith Horsley, Lane Long and Connie Orbeta. Others are Anatoliy Snigirev, Joan Trushin, Rivera Weaver, Adriana Sarellana, Cherylyn Gnadt, Debi Gajewski, Kathi Kuchler, Jeff Mendenhall, James Lauro, David Toney and Becky Hall. Persons can vote for their favorite banner for the People's Choice Award. Ballots are available at Gallery 200, 103 West Washington Street; West Chicago Public Library, 118 West Washington Street; and West Chicago City Museum 132 Main Street. The artists' reception is from 11:00 a.m. to noon, during Blooming Fest, May 18, at West Chicago City Museum, 132 Main Street.
The independent juror was Matthew Hoffman, renowned Chicago-based artist and creator of West Chicago's most recent piece of public art, "loveevenmore," located on the front lawn area of the West Chicago Public Library.
The artwork of West Chicago resident Kathy Steere is in the Nature Artist Guild exhibit from Saturday, May 18, through Friday, June 28, 2019, at the Norris Cultural Art Center, 1040 Dunham Road in St. Charles. The artists' reception is from 1:00 to 3:00 p.m. Sunday, June 9.
WeGo Drama at West Chicago Community High School concludes its 2018-19 Season with the fourth annual Plays-In-A-Day Festival at 7:00 p.m. Saturday, May 18, 2019, in Weyrauch Auditorium, 326 Joliet Street. The students create an original show full of wit and emotion all in 24 hours. The ticket price is an in-kind donation with tickets being sold at the door.
Members of the cast and crew are Paige Arendt, Philip Calabrese, Abby Carr, Megan Gee, Emma Hart, Sammy Incrocci, Sarah Lighthiser, Maggie Hancock, Cassi Villa, Kathryn Wenberg and,Nora Zamora.
Others are Gerardo Avila, Grecia Bahena, Danny Boyce, Nathan Bradley, Emily Carroso, Ryan Castiglia, Christina Champagne, Sarah Crowe, Delaney Flynn, Josie Kotke, Noemi Lara, Grace Miller and Rudy Muñoz.
Also in the cast are Flora Thian Nei, Loraleigh Tillson, Elizabeth Ryan, Neve Ryan, Justin Blackburn, David Brown, Hannah Brown, Paige Custardo, Ava Fini, Mikail Hererra, Sarah Hurley, and Jazmin Wilkins.
A fundraiser for Janine Havlicek Henning, hosted by Cindy Soto and friends, is from 1:00 to 5:00 p.m. Sunday, May 19, 2019, at American Legion Post 300, 123 Main Street. There is a 50/50 raffle and food. She lost everything in the devastating house fire April 17 on West Grand Lake Boulevard. (www.merleburl.com)
The Downers Grove/Woodridge/Lisle, Glen Ellyn, Naperville and Wheaton Leagues of Women Voters sponsors "Equal Voices," a town hall and panel discussion, at 4 p.m. Sunday, May 19, 2019, in the Visitors Center at Cantigny Park, 1S151 Winfield Road. Current and former state and U.S. congress members discuss HR1 and Campaign Finance Reform. The parking and program are free. Reservations are required and may be made at hhtp://bit.ly/EqualRights.
HR1, the For the People Act, now has been introduced in the U.S. Senate. The legislation proposes to modernize the election system, reform redistricting, and restore the Voting Rights Act. Leading this town hall discussion is U. S. Representative Sean Casten. The panel discussion focuses on campaign finance reform. In addition to Casten, the panelists are former State Senator Daniel Biss,  Illinois State Senator Laura Ellman and Illinois State Representative Suzy Glowiak. (www.merleburl.com)
Live Reggae music returns from 1:30 to 4:00 p.m. two Sundays a month from May through September 2019 at Hawthorne's Backyard Bar & Grill, 1200 West Hawthorne Lane. Second concert of season is Sunday, May 19. (www.merleburl.com)
Wayne/Winfield Area Youth/Family Services offers hour-long computer classes for senior citizens at Wayne Township, 27W031 North Avenue. Not only do seniors learn basic skills, but also have the opportunity to socialize. The fee is $2. Reservations are required and may be made by calling (630) 231-7166. Beginner classes are at 3:00 p.m. Fridays. "Using GPS on Smart Phones" class is at 4:00 p.m. Monday, May 20, 2019. There are no classes in the summer; they resume Monday, August 19.
The State of the City Address, sponsored by Western DuPage Chamber of Commerce, is at 6:00 p.m. Monday, May 20, 2019, at City Hall, 475 Main Street. Social time with refreshments provided by the chamber is at 5:30 p.m. Seating is provided on a first come, first serve basis. Mayor Ruben Pineda delivers the Address with the theme of "Metamorphosis…the transformation begins." He shares information on past, present and future developments in the community including the new Central Main Street Redevelopment Plan. (www.merleburl.com)
West Chicago Community High School Honors Night is at 7:00 p.m. Monday, May 20, 2019, in Weyrauch Auditorium, 326 Joliet Street.
Wayne/Winfield Area Youth/Family services holds an eat out fundraiser from 11:00 a.m. to 11:00 p.m. Tuesday, May 21, 2019, at Village Tavern & Grill, 201 South Schmale Road in Carol Stream. Persons need to present the flyer to the server. Twenty percent of the purchase benefits WAYS. Persons unable to go to the restaurant can purchase gift cards on line anytime during the day of the event. To get a flyer, visit the Wayne Township office at @27W031 North Avenue or call (630) 231-7166. (www.merleburl.com)
West Chicago Public Library holds a computer class "Using Downloadable Collections" at 7:00 p.m. Wednesday, May 22, 2019, in the small conference room, 118 West Washington Street. Attendees learn how to download the library books, audiobooks, magazines and music to their own computer, tablet or smartphone. Persons should bring their own device or use one of the laptops of the library. To make a reservation, call the adult services department at (630) 231-1552, extension 4.
The Leman Middle School Choral Concert is at 7:00 p.m. Wednesday, May 22, 2019, in the cafetorium, 238 East Hazel Street. All choirs, sixth, seventh and eighth grades, perform. The concert theme is "The Greatest Showman." The chorus perform songs from the movie and other songs with the theme about joining together to create beautiful music and to celebrate each other's differences.
West Chicago Community High School graduation is at 7:00 p.m. Wednesday, May 22, 2019, in the Physical Education Center at College of DuPage, 425 Fawell Boulevard in Glen Ellyn.
The artwork of students in the Kids Art program of the People's Resource Center at Puente del Pueblo is on display on the Creative Center Wall for the month of May at the West Chicago Public Library, 118 West Washington Street. A reception for the young artists takes place from 5:00 to 6:00 p.m. Thursday, May 23, 2019.
The West Chicago Garden Club meeting is Thursday, May 23, 2019, at St. Andrew Lutheran Church, 155 North Prince Crossing Road. Social time is at 6:45 p.m., short business meeting at 7:00 p.m. and program at 7:15 p.m. The program is a workshop, "Making a Hypertufa"
West Chicago resident Anni Holm has art work in the interactive exhibit of art made from recycled materials through Saturday, May 25, 2019, at Aurora Public Art, 20 East Downers Place. Gallery hours are from noon to 4:00 p.m. Wednesdays through Saturdays. (www.merleburl.com)
The annual Community Memorial Day ceremony is at 10:00 a.m. Monday, May 27, 2019, at the Soldiers and Sailors Monument in Oakwood Cemetery, Oakwood Avenue and York Street. The service, organized this year by American Legion Post 300, is comprised of members American Legion, its Ladies Auxiliary, Sons of the American Legion, Veterans of Foreign Wars Post 6791 and its Auxiliary. American flags are on the gravesites of veterans in all four of the cemeteries. The ceremony includes the 21-gun salute and the laying of the wreath at the base of the monument. West Chicago Community High School Band, under the direction of James Wallace, plays a medley of patriotic songs. Prior to the community ceremony, members of the Legion and the VFW visit Glen Oak Cemetery on Arbor Avenue, Calvary Cemetery on East Washington Street, and St. John Cemetery in Winfield. At each stop, they honor those who have served with the 21-gun salute and the playing of "Taps."
The last production of the ninth season of Gallery Theater, 129 Main Street, is "Suite Surrender" by Michael McKeever. There are eight performances, which take place at 7:30 p.m. Thursday, May 30, Friday, May 31, Saturday, June 1, and at 3:00 p.m. Sunday, June 2, and at 7:30 p.m. Friday, June 7, and at 3:00 and 7:30 p.m. Saturday, June 8, and at 3:00 p.m. Sunday, June 9, 2019. Ticket price is $16, $14 for señor citizens. For more information and tickets, email GalleryTickets@gmail.com, visit gallerytheaterstudio.com or call (630)234-5919.
Director is West Chicago resident Gail Cannata and Assistant Director is West Chicago resident Maureen Navadomskis. Members of the cast are Nancy Braus, Matt Hellyer, Carolyn Larsen, Galen Malick, Cheryl Rice, Justin Schaller, Heidi Swarthout, Carol Townsend and Carl Zeitler.
The play takes place in 1942. Two of Hollywood's most famous divas are booked to stay at the Palm Beach Royale Hotel. Everything seems to be in order for their wartime performance. However, they somehow are assigned to the same suite and they have strong feelings of hatred toward each other. Mistaken identities, overblown egos, double entendres, and a lap dog named Mr. Boodles round out this hilarious riot of a love note to the classic farces of the 30s and 40s. (www.merleburl.com)
West Chicago Community High School holds Summer Sports Camps for boys and girls entering grades 3 through 12, and are held in June and July 2019. The camps are for badminton, baseball, basketball, cheerleading, cross county, dance, golf, soccer, softball, tennis, track and volleyball. For more information or to register visit  www.d94.org/summercamp.
American Legion Post 300 Auxiliary once again is hosting its successful "Christmas in July" event. They host a dinner for 25 to 30 veterans at the DuPage Care Center, formerly known as the Convalescent Home, on County Farm Road. Each veteran receives a Christmas Bag full of goodies. The Auxiliary is seeking donations of new items. These are toiletries, such as lotions, body wash, toothbrushes and toothpaste; socks, preferably diabetic; paperback books, large print puzzle books, and magazines; grooming items, such as large combs and lip gloss; individually wrapped snacks, such as puddings, fruit cups, cookies, crackers, raising and snack-size chips and pretzels; and decks of cards. Monetary donations also are welcome. The last day for donations is Monday, June 10, 2019. Persons can drop off the donation in the bar at the Legion, 123 Main Street, use rear entrance. Bar opens 3:00 p.m. Tuesdays through Fridays, and 2:00 p.m. Saturdays and Sundays.
Sincere sympathy is expressed to the family of Joyce Joan "Jo" Wickboldt, who at the age of 83 recently passed away.
Deepest sympathy is expressed to the family of Terry Miller, who at the age of 62 passed away Thursday, May 9, 2019.
Sincere sympathy is extended to the family of Mary Elizabeth (Anderson) Garry, who at the age of 52 passed away Tuesday, April 14, 2019.
The winners of the "Daily Herald" 2019 Reader's Choice Top Picks were recently published. Listed as one of the Best Carry-outs was Entree Kitchen. Although it is located in Carol Stream, the owner is West Chicago resident Diane Beaulieu. Airhart Construction was listed as one of the Best Home Builders. St. Andrew Golf Course and Country Club won in quite a few categories. These were Best Wedding Reception Venue, Best Driving Range, Best Public Golf Course, Best Live Music Venue and Best Local Place to Get Married.
At the Monday, May 6, 2019, City Council meeting, Ann Celine O'Hallaren Walsh, Circuit Judge of the Eighteenth Circuit Court, administered the oath of office to the newly elected aldermen. They are James Beifuss, Ward 1; Jayme Sheahan, Ware 2; Heather Brown, Ward 2 for a two-year term; Alton Hallett, Ward 3; Melissa J. Ferguson, Ward 4; Matt Garling, Ward 5; Christopher Swiatek, Ward 5 for a two-year term; Rebecca Stout, Ward 6; Jeanne M. Short for a two-year term; and Noreen M. Ligino-Kubinski, Ward 7. (www.merleburl.com)
Five West Chicago Community High School students from Symphony Orchestra participated in the first Illinois Regional Orchestra Consortium music festival Saturday, April 29, 2019, at Addison Trail High School. The students were Jackie Schmidt, Michelle Espinal, Mikayla Vicente, Katie Janis, and Michael Vicente. Students worked with professional musicians in small group sectionals as well as large group rehearsals and were conducted by Dr. Louis Bergonzi, Professor and Head of Music Studies at University of Illinois at Chicago. The festival culminated in a concert for parents. Other schools who participated with West Chicago in the event were Elk Grove, Rolling Meadows, Glenbard East, Dundee Crown, East Leyden, West Leyden, Addison Trail, and Wheeling.
The meeting room at the ARC was buzzing with conversations as more than 60 guests greeted each other at the 42nd Annual 80 & Over Party, hosted by the West Chicago Park District, Sunday, May 5, 2019. The three persons attending who were 90 and over were Rita Kitching, Lorraine Linder and Jean Sullivan.
Several guests received special recognition. The oldest man present was Gerald Nordengren at 88 years and nine months; the oldest woman was Jean Sullivan at the age of 96 and eight months. The couple married the longest was Alice and Harvey Stout, 66 years in June. Charles Kitching, coming from Los Angeles County, California, was the person who traveled the farthest. Barb and Phil Weibler had the most grandchildren with 15 and Alice and Harvey Stout had the most great-grandchildren with 13. West Chicago Park District personnel present were Gary Major, Executive Director and Mary Lester, Recreation Coordinator. Commissioners were Reggie Bass, Frank Lenertz and Courtney Voelz. Also in attendance were West Chicago Mayor Ruben Pineda and Winfield Township Trustee Don Voelz.
My email address is merleburl@earthlink.net.