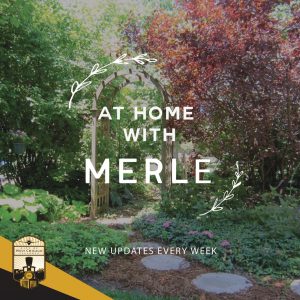 As we enter into the Bridge Phase and await the beginning of Stage 5 of COVID-19 pandemic, I think one of the key words is "patience." Getting the shot is not an easy decision for some, but strides are being taken as more inoculations take place daily, more clinics and sites are available. Mixed opinions on wearing masks exists and, again, the comfort level is different for everyone. Respect the requests of the businesses. Be patient.
Restaurants and other businesses are having trouble finding help. Thus, persons should be patient if services are slower. It took a long time to evolve up to the point at which we are now and things can not return to somewhat normalcy overnight. Governing bodies must ascertain what is safe for their own individual environment. More activities and programs are on the horizon and many factors are involved. Be patient.
Enjoy what you can and be patient and look forward to seeing the faces of friends, loved ones in various locations and activities. Be patient.
AROUND AND ABOUT
With the new Illinois Bridge Phase, the West Chicago City Museum. 132 Main Street, is now open for drop-ins, the first time since March 2020. Hours now are 4:00 to 6:00 p.m. Thursdays, and from 10:00 a.m. to noon Fridays and Saturdays. Persons can still schedule an appointment for a tour or research at other time at (630) 231-3376 or email wegohistory@gmail.com. Masks and social distancing are required. (www.merleburl.com)
Beginning Friday, May 21, 2021, live music returns Fridays and Sundays at Hawthorns Backyard Bar & Grill, 1200 West Hawthorne Lane. Hours are from 7:30 to 9:30 p.m. Fridays and from 1:30 to 4:00 p.m. Sundays. (www.merleburl.com)
Wayne Township, 27W031 North Avenue, hosts a COVID-19 vaccination clinic for persons 16 years and over Saturday, May 22, 2021. A parent/guardian signature is required for persons under the age of 18. To make a reservation, call (630) 231-7140 or (630) 231-7173. (www.merleburl.com)
For Pentecost Sunday, St. Andrew Lutheran Church, 155 North Prince Crossing Road, holds a bilingual worship service at 11:00 a.m. Sunday, May 23, 2021. Following the service is a taco fundraiser.
The Healthy West Chicago Prep Ahead: series class, "Simple Snack Ideas:No Bake Bites," is at 6:00 p.m. Thursday, May 27, 2021, via Zoom. Persons learn the prep ahead tips to create healthy snacking with no bake protein bite and frozen yogurt recipes. To register, visit https://us02web.zoom.us/webinar/register/WN_-ff5OAFmS1aeBoJ79R5xKg. (www.merleburl.com)
West Chicago Garden Club meeting, "Bees in the Garden," is at 6:30 p.m. Thursday, May 27, 2021, in the gardens at the Kruse House Museum, 527 Main Street. Guests are able to view the 12 decorated bees designed and created by garden club artists. The placards are on display at various locations in the gardens and yard.The budding bee artists are April Murphy, Kerry Dexter, Barb Bizzarri, Barb Melville, Jodi Otzwirk, Ruth Kyme, Dick Darrah, Scott Johnson, Kerry Perry, Pamela Darrah, Patti Zaputil and Billie Childress.
Habitat For Humanity needs volunteers for WeGo Community Cares Week, Tuesday, May 25, through Saturday, May 30, 2021. Hours are 8:00 a.m. to 3:00 p.m. Minimum of seven volunteers per day is needed. The work is for doing exterior repair projects for families in need. To register, visit dupagehabitat.galaxydigital.com/need.detail/?_id=582955. For further information, call Jill Sobie, Family Services Manager, at (630) 510-3737, extension 315, or email jsobie@gohabitat.org. DuPage Habitat for Humanity selected West Chicago to be a part of its first Community Cares Week. The selected families, meeting certain criteria, submitted applications to DuPage Habitat. A portion of the repair cost will be repaid by the applicant based on their income at time of application.
"If Statues Could Talk, What Stories Would they Tell? Part 2" is the West Chicago Public Library program at 7:00 p.m. Wednesday, May 26, 2021, via Zoom. Beth Sair, highly experienced educator and a member of Chicago Tour Guide Professional Association, presents a professional tour of Chicago's finest statues. Through the voices of Chicago actors, the statues "speak" as the unofficial mascots of the city, telling unique stories and histories. The statues are not the same as were seen in Part 1. To make a reservation, visit wcpld.info, under calendar. (www.merleburl.com)
West Chicago Public Library holds two Excel computer classes at 6:00 p.m., via Zoom. Level 1 class is Wednesday, June 2, 2021, and teaches the basics. Level 2 class is Wednesday, June 9, expands on the basics. To register visit wcpld.info, under calendar.
West Chicago Youth Cheerleading Early Bird registration for 2021 is now open and is for youths in grades first through eighth for the 2021-22 school year. The cost is $375 through Saturday, June 5, $425 from Saturday, June 6, through Saturday, July 2. All cheerleaders receive a uniform, cheer shoes, cheer bows and tumbling classes. Practice is held from 5:30 to 7:30 p.m. Tuesday and Thursday beginning mid-July. Beginning in September, an additional practice is held Sunday. Participants receive raffle tickets that can be sold to earn back most of the registration fee. For further information and registration, visit @wegoyouthcheer.com or on Facebook. (www.merleburl.com)
Wildcat Athletics at West Chicago Community High School hosts summer camps for student entering grades kindergarten through twelfth grade. The camps include basketball for boys and girls, cross country for boys, cheer is coed, dance is coed, football for boys, softball for girls, soccer for boys and girls, track-speed training is coed, and volleyball for boys and girls. Not all the camps are for all ages. WCCHS coaching staff conduct the classes. For general questions call the athletic office at (630) 876-6280. Details on each camp and online registration are at www.d94.org/summercamp. (www.merleburl.com)
This year American Legion Post 300 Auxiliary is in charge of the poppy program, which benefits disabled veterans who make the red paper poppies. Due to COVID-19, the members are unable to  distribute poppies the weekend prior to Memorial Day or before the annual Community Memorial Day ceremony, which will not be held this year. To give a donation , make a check payable to American Legion Auxiliary, write "poppy fund" in memo and mail to American Legion Post 300, Attn: Legion Auxiliary, 123 Main Street, West Chicago, IL 60185, or drop it off at the post. Hours are 4:00 to 8:00 p.m. Tuesday through Friday. Donations received from poppy distribution are used for relief and aid of service men and women through veteran affairs and rehabilitation programs.  Notably, Post 300 contributes a majority of the funds locally to support residents at the Midwest Shelter for Homeless Veterans and those residing at the DuPage County Care Center, as well as by contributing to the DuPage Veterans Foundation.
Wayne/Winfield Ares Youth/Family Services holds a Virtual Summer Camp Mondays, Wednesdays and Fridays, beginning Monday, June 7, and ending Friday, August 13, 2021, via Zoom. Hours are 10:00 to 11:00 a.m. and 1:00 to 2:00 p.m. The cost is $5 per session; youths can attend all six sessions or just certain ones. Activities include crafts and games. To register, visit ways4change.org/virtual_summer_camp.
Western DuPage Chamber of Commerce, West Chicago Park District and Warrenville Park District host the 3-W Golf Classic Wednesday, June 16, 2021, at Prairie Landing Golf Course, 2325 Longest Drive. It is an 8:30 a.m. shotgun start; banquet is at 1:30 p.m.The event includes 18 holes of golf including cart, "Hole in One" contest, goodie bag for each player and an awards banquet. The cost is $150 per golfer, $600 for a foursome or $45 for banquet only to register visit www.westerndupagechamber.com, under chamber events.
Support our local businesses. During the height of the planting season, We Grow Dreams Greenhouse & Garden Center, 1055 West Washington Street, extends its open hours from 9:00 a.m. to 5:00 p.m. daily. (www.merleburl.com)
COVID-19  vaccination clinic is open from 2:30 to 6:00 p.m. Tuesdays at St. Andrew Lutheran Church, 155 North Prince Crossing Road. The clinic is for persons age 18 and older. To make an appointment, call the church office at (630) 231-3787 or email office@standrewlutheran.net.
A COVID-19 testing site is open from 8:30 a.m. to 12:30 p.m. Tuesdays and Thursdays in a VNA Health Care Mobile at St. Andrew Lutheran Church, 155 North Prince Crossing Road. There is no charge. Appointments are required and may be made at (630) 892-4355 or (847) 717-6455
The DuPage County Health Department developed a dashboard to provide information on the total number of people, in DuPage County, who have tested positive for COVID-19. In addition, the dashboard includes a map which shows the distribution of reported cases by municipality and is updated at 4:00 p.m. daily. DuPage County's "COVID-19 Dashboard" is a one-stop-shop for all the information it offers including a town-by-town breakdown of cases. As of Monday, May 17, 2021, there were 4,643 cases and 50 deaths; this is the number from the beginning of track recording. It is important to remember to follow the social distancing order, wear masks and wash hands.
A COVID-19 testing site is open from 8:30 a.m. to 12:30 p.m. Tuesdays and Thursdays in a VNA Health Care Mobile at St. Andrew Lutheran Church, 155 North Prince Crossing Road. There is no charge. Appointments are required and may be made at (630) 892-4355 or (847) 717-6455.
To keep residents aware of community COVID-19 updates, the City has posted West Chicago's COVID-19 COMMUNICATIONS CENTER on its website, www.westchicago.org. It is located on the upper left-hand side in red. Clicking on this, residents can see the latest information.
Sincere sympathy is extended to the family of Beverly Diane (Glasshagel) Butcher, who at the age of 86 passed away Monday, May 10, 2012.
Deepest sympathy is expressed to the family of Estela Monroy, who at the age of 47 passed away, Wednesday, May 5, 2021.
Sincere sympathy is extended to the family of Eleazar G. Robles, who at the age of 58 passed away Tuesday, May 11, 2021.
Deepest sympathy is expressed to the family of Katherine Elizabeth Kelley Richmann, who at the age of 97 passed away Friday, May 7, 2021.
At approximately 9:00 p.m. Sunday, May 16, 2021, the West Chicago Police Department received a call about shots being fired in the 900 block of Gates Street. Responding officers found nobody was injured and immediately began to talk to area residents. The West Chicago Investigations Unit was notified and currently is working on the case. Persons with information are asked to call the police detectives at (630) 293-2222. Updates will be posted when they are available.
Northwestern Medicine Central DuPage Hospital received an "A" rating from the Leapfrog Group.The hospital is among the small, nationally 27 hospitals hearning the "A" rating for19 consecutive years out of more than 2,700 general acute-care hospitals. The Leapfrog Groups is a national organization focusing on health care safety and quality.
Named as an Honorable Mention for the Daily Herald DuPage County All-Area Football team was Offensive Lineman Dejon Davis, a junior at West Chicago Community High School. (www.merleburl.com)
Lily Cuka, a senior at West Chicago Community High School, is the Student of the Month for April 2021. Her selection is due to her academic focus, school involvement and peer leadership.
            She has been on High Honor  Roll or Honor Roll all four years, earning a cumulative weighted Grade Point Average of 5.196. Cuka is a member of National Honor Society and German Honor Society. She is enrolled in three AP classes.
Her involvement in extracurricular activities include tennis, cross country, book club, film club, art club, WeGo Drama, and Anime Club. Cuka is a four-year member of the International Club. Outside of school, she volunteers for PADS and Feed My Starving Children and helps at various church events. Her favorite volunteer activity is fostering feral kittens. Upon graduation Cuka plans to attend University of Findlay in Findlay, Ohio, with a major in Forsenic Biology and a minor in Chemistry. (www.merleburl.com)
West Chicago Community High School hosted a COVID-19 vaccination clinic offering the first shot of the Pfizer vaccine to all students Friday, May 14, 2021. Shots were not required and parental permission was needed for youth under the age of 18. More than 250 students were vaccinated. Covering the story Wednesday, May 12, was ABC 7 Chicago. It aired at both 4:00 and 6:00 p.m. Fox News was at the school Thursday, May 13. The "Chicago Tribune" wrote an article about high schools holding vaccination clinics. WCCHS Principal Will Dwyer was quoted. He explained it was the third round of vaccinations the school has offered at its building, one of the largest buildings in West Chicago. The other two were for immunizations for teachers staff, some West Chicago resident and older teens.
"We're really good at getting people through the hallways. We do it every day for 2,000 kids." He also explained that the school is not actively encouraging the students to get vaccinated. "I'd say our goal is to make it convenient, feasible and available in a place they already are. We are not health professionals so it's not our role to persuade, especially when we're talking about minors. That's a decision a family makes together." ((www.merleburl.com)
All six of Wheaton Academy National Merit Semi-Finalists were selected as finalists in the 66th annual National Merit Scholarship program. They are Miriam Bursma, Robert Dieter, Ellen Shales, Valerie Terdina, Joseph Wang and Jacob Williams. More than 1.5 million juniors entered the competition last year by taking the PSAT exam. Approximately fifteen thousand of these students, less than one percent of US high school seniors, were selected as finalists. (www.merleburl.com)
Through a painting, Eduardo, an eighth grader at Leman Middle School, expressed his feelings as a student in the time of the pandemic. (www.merleburl.com)
Every year, the DuPage Illinois Principal Association offers each principal in the region an opportunity to recognize the outstanding talents of students in elementary, middle and high school. In West Chicago Elementary School District 33, five principals nominated students for outstanding achievement, making positive contributions to their school and communities and achieving high academic standards.
Mark Truckenbroad, principal of CurrierSchool, recognized Francisco. Gary School principal Mary Kassir nominated Melissa, Jorge, Samuel and Viviana. Lissette Jacobson, principal at Pioneer School, recognized Nochitl. Karen Apostoli, principal of Wegner School, recognized Chase and Dannai.
Middle School principal Lea DeLuca nominated Eduardo and Shadia. (www.merleburl.com)
Many persons were asking why the trees on Main Street were removed. Rob Flatter, Public w\Works Director, explained the trees were dying and had overgrown the pit in which they were planted. "When a tree is planted in a concrete vault, it should be replaced every five to seven years." He added, "We are not planning on planting new trees in front of the Community Center. We are looking at planting low shrubs and perennials so that the Community Center building remains exposed."
"New Horizons," the new EP by 4th Point, is available. The band is a well-known high-energy contemporary Christian rock band. This is their first self-produced project as a band. Having such positive response to the new EP, 4th Point has produced a lyric video for one of the songs, "Abandoned." The band members are Matt Ellis, Andrew Denning, Bryce Knight and Bradley Kus; all are graduates of West Chicago Community High School. (www.merleburl.com)
Yarely, a seventh grader at Leman Middle School, won the second prize of $1,000 in the Latinos in Action national essay writing contest. It described what being part of the West Chicago community meant to her. She mentioned the great resources the city has to offer and how the community comes together to help one another. She also wrote about the West Chicago Police Department. "When we need help, we turn to our local police department filled with some of the best officers who only want to help everyone here." (www.merleburl.com)
Leman Middle School hosted the sixth annual National Latinos In Action conference, virtually. The event was live streamed to schools in Colorado, New York, Connecticut and Iowa. Per its website, "Latinos In Action offers an asset-based approach to bridging the graduation and opportunity gap for Latino students, working from within the educational system to create positive change. Our program operates as a year-long elective course taught by a highly qualified teacher at the middle school, junior high, and high school level. The end goal of everything we do is to empower Latino youth to lead and strengthen their communities through college and career readiness. We accomplish this by focusing on four pillars: leveraging personal and cultural assets, excelling in education, serving the community, and developing leadership skills. Because of this unique combination, the LIA model has proven effective throughout the United States. In 2015, LIA was awarded the White House Bright Spot for Hispanic Education by the White House Initiative on Excellence in Hispanic Education." (www.merleburl.com)
Dan Czuba, owner of Daniel and Associates Real Estate, is the recipient of the Homesnap Top 5% Award for 2021. Homesnap Pro is a Multiple Listing Service app for both real-estate agents and home buyers. (www.merleburl.com)
The Wayne Township Electronic/Metal Recycle event held Saturday, May 8, 2021, was quite successful. On hand were US Computer Recyclers and the DuPage County Sheriff's Office, plus volunteers helping to unload. Some of the items accepted included computers, laptops, monitors, cables, exercise equipment metal, televisions, power tools, VCD's, cameras, coffee makers and appliances.(www.merleburl.com)
My email address is merleburl@earthlink.net.