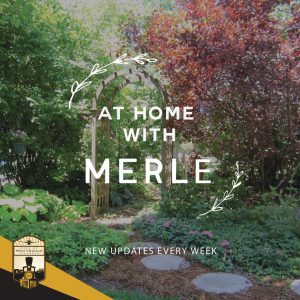 The annual Community Memorial Day ceremony is at 10:00 a.m. Monday, May 27, 2019, at the Soldiers and Sailors Monument in Oakwood Cemetery, Oakwood Avenue and York Street. The service, organized this year by American Legion Post 300, is comprised of members of American Legion Post 300, its Ladies Auxiliary, Sons of the American Legion, Veterans of Foreign Wars and its Auxiliary. American flags are on the gravesites of veterans in all four of the cemeteries.
VFW and Legion member Kevin Driscoll is the moderator. Julia Doggett, chaplain of the American Legion Auxiliary, gives the opening and closing prayers. Mayor Ruben Pineda is the featured speaker. The ceremony includes the 21-gun salute and the laying of the wreath at the base of the monument. West Chicago Community High School Band, under the direction of James Wallace, plays a medley of patriotic songs. The echoing sounds of "Taps" reverberate throughout the cemetery as the two WCCHS student senior Jeri Rethford and junior Nathan Hiltner play their trumpets. As a side not, Rethford was the head drum major this year and Hiltner is head drum major for the 2019/20 school year.
Prior to the community ceremony, members of the Legion and the VFW visit Glen Oak Cemetery on Arbor Avenue, Calvary Cemetery on East Washington Street, and St. John Cemetery in Winfield. At each stop, they honor those who have served with the 21-gun salute and the playing of "Taps." (www.merleburl.com)
AROUND AND ABOUT
The Seminole Sports Showdown 66 baseball tourney is from Friday, May 17, through Sunday, May 19, 2019, at Reed-Keppler and Pioneer parks.
This year the members of the American Legion Auxiliary are in charge of the Buddy Poppy program, which benefits disabled veterans who make the red paper poppies. Sales take place from 9:00 to 3:00 p.m. Friday, May 24, at Walgreens, 125 North Neltnor Boulevard, and before the Memorial Day Service Monday, May 27, at Oakwood Cemetery. Persons also may contribute to this fund by making a check payable to American Legion Auxiliary, write "poppy fund" in memo and mail to American Legion Post 300, Attn: Legion Auxiliary, 123 Main Street, West Chicago, IL 60185.
The ABD Cycle Club holds a Memorial Day Masters Race Monday, May 27, 2019, starting near Enterprise Circle. It is a combination of multi-level races for riders 30 years and older. The races begin at 9:00 a.m. with the last one scheduled to begin at 12:40 p.m. Parking is available at Simpson Strong-Tie, 2505 Enterprise Circle. For further information, visit https://www.abdcycling.com/events/masters/
Turtle Splash Water Park, 129 West National Street, is open Memorial Day weekend, Saturday, May 25, through Monday, May 27, 2019. Hours are 10:30 a.m. to 7:30 p.m. The same hours apply to Saturday and Sunday, June 1 and 2. Weekday hours are 4:30 to 7:30 p.m. though Friday, June 7. Regular season hours are 10:30 a.m. to 7:30 p.m. from Saturday, June 8, through Friday, August 9.(www.merleburl.com)
This year Kline Creek Farm, 1N600 County Farm Road, partners with the West Chicago City Museum at its Memorial Day Celebration from 1:30 to 3:30 p.m. Monday, May 27, 2019. At 2:00 p.m., City Museum Executive Director Sara Phalen shares stories recorded by West Chicago veterans, who served during the Civil War. Other activities that incorporate the history and traditions of the late 1800s include making tissue-paper flowers, poems and readings that reflect the purpose and meaning of Memorial Day and music by Roger Kotecki. Memorial Day began after the Civil War as Decoration Day and was started by survivors of the Ward-veterans, widows and relatives. (www/merleburl.com)
Bill Birch and Kathy Hummel celebrate their 40th Wedding Anniversary Monday, May 27, 2019.
The Public Affairs Committee meeting is at 7:30 a.m. Tuesday, May 28, 2019, at City Hall, 475 Main Street. These committee meetings are in the morning now through August.
The artwork of Maggie Capettini, education coordinator at West Chicago City Museum, is on display in her exhibit, "my land: sky," from Tuesday, May 28, through Friday, June 28, 2019, at the La Grange Art League Gallery, 122 Calendar Avenue in La Grange. The artist's reception is from 3:00 to 5:00 p.m. Saturday, June 1. Twenty of her plein air paintings are on display. She said, "The exhibit has been a long time in the making, with many hours spent on sketches, studies, painting, and framing." The exhibit is partially supported by the Illinois Arts Council (www.merleburl.com)
The last production of the ninth season of Gallery Theater, 129 Main Street, is "Suite Surrender" by Michael McKeever. There are eight performances, which take place at 7:30 p.m. Thursday, May 30, Friday, May 31, Saturday, June 1, and at 3:00 p.m. Sunday, June 2, and at 7:30 p.m. Friday, June 7, and at 3:00 and 7:30 p.m. Saturday, June 8, and at 3:00 p.m. Sunday, June 9, 2019. Ticket price is $16, $14 for senior citizens. For more information and tickets, email GalleryTickets@gmail.com, visit gallerytheaterstudio.com or call (630) 234-5919.
Director is West Chicago resident Gail Cannata and Assistant Director is West Chicago resident Maureen Navadomskis. Members of the cast are Nancy Braus, Matt Hellyer, Carolyn Larsen, Galen Malick, Cheryl Rice, Justin Schaller, Heidi Swarthout, Carol Townsend and Carl Zeitler.
The play takes place in 1942. Two of Hollywood's most famous divas are booked to stay at the Palm Beach Royale Hotel. Everything seems to be in order for their wartime performance. However, they somehow are assigned to the same suite and they have strong feelings of hatred toward each other. Mistaken identities, overblown egos, double entendres, and a lap dog named Mr. Boodles round out this hilarious riot of a love note to the classic farces of the 30s and 40s. (www.merleburl.com)
Touch-A-Truck, organized by the West Chicago Police Department and West Chicago Park District, is from 9:00 to 11:00 a.m. Saturday, June 1, 2019, in the Turtle Splash Water Park parking lot at Reed-Keppler Park. A sensory friendly atmosphere, where lights and sounds are reduced or eliminated, is from 9:00 to 9:30 a.m. Adults and children have the opportunity to sit in and view a variety of construction and public works trucks and vehicles. Some of these are City of West Chicago, DuPage Airport Authority, West Chicago Fire Protection District, West Chicago Police Department and Winfield Township. There are giveaways. The police department also conducts a children's car safety inspection in the parking lot across from Turtle Splash.
West Chicago Environmental Commission hosts an on-site paper-shredding event from 9:00 a.m. to noon Saturday, June 1, 2019, in the parking lot at City Hall, 475 Main Street. The limit is 10 boxes at a time. Accurate Document Destruction, Inc. in Elk Grove Village provides the shredding service.
Members of the West Chicago Police Department participate in the 33rd annual Law Enforcement Torch Run for Special Olympics Illinois Sunday, June 2, 2019. Meeting at 7:45 a.m. the runners/walkers start from City Hall, 475 Main Street. The route proceeds over the A. Eugene Rennels Bridge to Conde Street, east to Joliet, south to Roosevelt Road, ending at the La Chiquita parking lot. Participants are asked to donate $10 and they receive a 2019 Law Enforcement Torch Run t-shirt, which is required to run with the torch. The theme is "Guardians of the Flame." The Run has raised more than $43 million in 32 years.
More than 3,000 officers representing every branch of law enforcement carry the Flame of Hope nearly 1,600 miles, running through communities via 23 different routes to the final destination of the Opening Ceremonies at the Special Olympic Summer Games Friday, June 7, in the Hancock Stadium at Illinois State University in Normal. Neither the athletes nor their families are charged for participation in the Special Olympics. However, without the support of individuals or organizations, many would not have the means to pay for the housing and transportation to compete. To contribute make checks payable to Law Enforcement Torch Run, and either drop it off or mail to West Chicago Police Department, 325 Spencer Street, West Chicago, IL 60185.
Western DuPage Chamber of Commerce hosts its annual "Swing into Summer" Golf Outing Tuesday, June 4, 2019, at Prairie Landing Golf Course, 2325 Longest Drive. Registration time is 7:30 a.m., gun shot start at 8:30 and banquet at 1:00 p.m. The cost is $150, $600 for a foursome and $45 for the luncheon only. Forms are available on the chamber website www.westerndupagechamber.com or at the chamber office, 306 Main Street. For information, call the chamber office at (630) 231-3003. (www.merleburl.com)
West Chicago Community High School holds Summer Sports Camps for boys and girls entering grades 3 through 12, and are held in June and July 2019. The camps are for badminton, baseball, basketball, cheerleading, cross county, dance, golf, soccer, softball, tennis, track and volleyball. For more information or to register visit www.d94.org/summercamp. (www.merleburl.com)
First United Methodist Church of West Chicago holds its Annual Dinner and Pie Auction at 6:00 p.m. Saturday, June 8, 2019, at the church, 643 East Washington Street. The theme is "What"s Your Sauce?" The cost for the dinner of spaghetti, garlic bread, salad and dessert is $12.50 and $6 for children ages 3 to 10. The tradition of highlighting the talents of members of the church through the playing of musical instruments, skits, songs and fun creativity, returns this year. To make reservations, call the church office at (630) 231-3344 or email wegoumcucc@gmail.com.
Friends of West Chicago Parks Foundation hosts its ninth annual golf outing, "Funds Fore Fun," Friday, June 14, 2019, at Prairie Landing Golf Course, 2325 Longest Drive. The cost is $160 per individual and $625 for a foursome. It begins at 8:30 a.m. and ends with lunch. Proceeds from the golf outing are placed into a scholarship fund that helps families facing financial difficulty participate in recreational opportunities such as Park District classes, programs and sports leagues. Proceeds also benefit community events that encourage families to participate in recreational fun. For further information or to register, visit http://www.we-goparks.org/park-foundation-, Email lmedina@we-goparks.org or call (630) 231-9474.
There is an unexpired term vacancy from July 9, 2019, through May 11, 2020, on the West Chicago Park District Board of Commissioners. The Board of Park Commissioners acts as the legislative and policy making body of the District in the operation, control, improvement, and planning of its parks, recreation programs, facilities, personnel, and fiscal operations management. The Board meets on the first and second Tuesday of each month at 6:00 p.m. and 6:30 p.m. respectively.
Persons interested in this position must submit an application by Friday, June 14, to Melissa Medeiros via email mmedeiros@we-goparks.org or mail to ARC, 201 West Washington Street, West Chicago, IL 60185. Applications are available on the website we-goparks.org/board-of-commissioners. Applicants also must provide a one-page letter describing why they wish to serve on the Board.
Thirty-six artist-designed butterflies are on display in public gardens throughout the City under the auspices of The Butterfly Effect, a public art project of the West Chicago Cultural Arts Commission, West Chicago Garden Club, People Made Visible and the America in Bloom Committee. The display of butterflies continues through Thursday, October 31, 2019.
Locations are City Hall, West Chicago Police Station, Fox Community Center, Gallery 200, Metra Station, Sesquicentennial Park, West Chicago Community High School, Steinbrecher Land Surveyors, Republic Bank, Leman Middle School, Main Street Apartments, Pioneer Park, St. Michael's United Church of Christ, General Mills and DuPage Business Center.
Other sites include West Chicago Water Treatment Plant, Glen Oak Cemetery, First United Methodist Church of West Chicago, Turner School, St. Andrew Lutheran Church, Wegner School, Forest Trails Subdivision Entry, Prince Crossing Farm Subdivision Entry, Kress Creek Farm Entry, Currier School, DuPage Airport Entrance, ARC Center, Cornerstone Lakes Subdivision Entry and seven in the Kruse House Museum Gardens.
To assist people in finding the 36 butterflies, and providing information about the artists who designed them, an interactive map is available on City's website westchicago.org map portal. The print map created by Commission member and graphic designer Uwe Gsedl is available at City Hall, 475 Main Street; Gallery 200, 103 West Washington Street; and West Chicago City Museum, 132 Main Street.
It is official, The Freeze at 122 Fremont Street, previously Tastee Freeze, is For Sale.
Dr. Doug Domeracki, Superintendent of Community High School District 94, received Paul Harris Fellow recognition at the Wednesday, May 1, 2019, West Chicago Rotary Club meeting. Domeracki demonstrated a strong commitment to the club, bringing a growth to the membership of the local club. He served as president for two years. The presentation of a Paul Harris Fellow recognition is the Rotary's Foundation of expressing appreciation for a substantial contribution to its humanitarian and educational programs. It is named for the founder, a Chicago lawyer, who started the organization with three business associates in 1905. (www.merleburl.com)
The Leman Middle School Charger Track Team is the newly crowned 2019 Illinois Prairie Athletic Conference Champions. Taking first place at the event Tuesday, May 14, 2019 were Kali Waller, 100m dash for second year in a row; Camryn Amouzou, 200m dash; Adeline Draper, 100m hurdles; Adeline Draper, Kylie Doyle, Ava Lowell and Kali Waller, 4x100m relay team; Canyon Roberts, new IPAC Meet record holder for 110m hurdles; Canyon Robert also new record holder for Triple Jump; Keenan O'Keefe, tied the IPAC Meet Record for Long Jump; and Gannon Hosticka, Donovan Meeters, Fernan Reyes and Keenan O'Keefe, 4x400m relay team.
Olivia Haffner, a senior at West Chicago Community High School, is Academic Achiever for the Month of April 2019. With a cumulative weighted grade point average of 5.489, Haffner holds one of the top 10 GPAs among senior students at the high school. She has been on High Honor Roll every semester Haffner is an Illinois State Scholar, a member of the Spanish Foreign Language Honor Society, earned the Seal of Biliteracy in Spanish, and the President's Education Award.
A scholar athlete, Haffner is the captain of the varsity badminton team. She also is a member of Photo Club and Pep Club, and serves as Manager for the varsity wrestling team.
With plans to major in Journalism at the University of Missouri, Haffner hopes to use her creativity to inspire others and raise awareness of the issues of which she is passionate. (www.merleburl.com)
The Illinois Chapter of the National School PR Association recognized persons from West Chicago Elementary School District 33. Recipients of the Distinguished Service Awards were Annabelle Gonzalez, Indian Knoll, Secretary; Janet Sikma, Orchestra Leader/Mariachi; Sara Phalen, Community Member; Keturah Atkins, Pioneer School, Parent; and Kevin Bulava, Amie Correa, Antonio Diaz, Maggie Lay, David Serpas and Ciara Thomas, Leman Middle School Administrative Team.
Mariachi Los Rayos de Leman Middle School performed in the Illinois State Capital at Latino Unity Day, Wednesday, May 8, 2019. State Representative Karina Villa and the Latino Policy gave them this opportunity. (www.merleburl.com)
Camryn Liberio, a senior at West Chicago Community High School, is Student of the Month for April 2019. Liberio was selected for academic excellence, work ethic, and leadership qualities.
Liberio has been on High Honor Roll every semester of high school career and has a cumulative weighted grade point average of 5.457. She is an Illinois State Scholar, a member of National Honor Society and the Spanish Honor Society, and earned the President's Education Award.
Skilled at balancing academic excellence with school involvement, Liberio was involved with Art Club, Club Green, and Student Council, and currently is on the Executive Board of WeGo Global. Outside of school, Liberio volunteered at a local food pantry, and worked at a local drug store last summer.
Liberio plans to attend North Central College as an Environmental Studies major. She eventually hopes to work in the area of sustainability. (www.merleburl.com)
West Chicago Elementary School District 33 hosted its annual Retirement and Recognition Social Thursday, May 16, 2019. The theme for the social was D33 Fiesta. Mariachi Los Rayos de Leman Middle School provided the special entertainment, students in the Latinos in Action classes created the decorations and La Cocina de Maria catered the event.
Retiring faculty and staff are Jill Bernklau Catherine Wasisco, facilitator at Wegner, Janet Brickett , 2nd grade teacher at Currier; Felipe Nieto, bilingual teacher at Turner; Pamela Granberry, social studies teacher at Leman; and Maria Ramos, 4th grade bilingual teacher at Gary. Support staff retirees are Anna Rutkowski, reading aide at Pioneer; Deb Cicchetti, Para at Pioneer; James Duerr, custodian at district office; and Isaias Aguirre custodian at Gary.
Recognized for 30 years were Karen Botkin, Stephen Bruggman and Susan Grissom. Receiving recognition for 25 years were Maria Gonzales, Yesemoa Guajardo-Cortez, Roy Rodriquez, Karen Apostoli, Suzan Avila, Denise Kazar, Susan Smith, Alejandro Tamayo, Salvado Tamayo and Elizabeth Walrathe. Recognized for 20 years were Crystal Setzke, Deborah Taylor, Maricela Padilla, Guadalupe Cortez, Virginia Zahaitis, Julie Koehring, Guadalupe Navarro, Veronica Cisowski, Julie Garcia, Andrea Gustafson, Roxanne Hamlin, Araceli Hernandez, Christine Remrey, Lisa Spinelli, Lori Waldschmidt, Deborah Clifford, and Deisy Garcia. (www.merleburl.com)
Surpassing their goal of raising $4,000, the West Chicago Police Department raised more than $6,000 with their participation in the 17th annual Dunkin' Donuts "Cop on a Rooftop" event. It took place Friday, May 17, 2019, at four West Chicago Dunkin' Donuts locations, 185 West North Avenue, 330 South Neltnor Boulevard, 1491 West Roosevelt Road and 110 West Roosevelt Road. The purpose of the event is to heighten awareness and raise donations for the Law Enforcement Torch Run to benefit Special Olympics Illinois. (www.merleburl.com)
Thursday, May 9, 2019, the West Chicago Police Department was one of the multiple police agencies conducting extra traffic enforcement along Route 59. The results from the 59 on 5/9 safety initiative were 35 traffic stops resulting in 29 citations and 16 warnings. Drivers were stopped for various traffic violations including speeding, traffic sign/signal violation, expired registration, talking on their cell phone, passing a stopped school bus, and other offenses. The police department statement is "We want to keep everyone safe…the drivers on our roads, the kids heading to school, the families walking on the sidewalk…everyone! May 9 we were on Rt 59, but every day our officers are out there patrolling. They are patrolling the major roads, the side streets, the school zones, the neighborhoods, the apartment complexes…ALL of West Chicago! To those who live in town, those who visit our town and those who travel through our town, please drive safely and carefully!"
In addition to honoring the graduating class of seniors at the Spring Band Concert of West Chicago Community High School Thursday, May 16, 2019, there was the announcement of band leaders for 2019-2020 school year and the presentation of awards.The Head Drum Major is Nathan Hiltner, a senior; and Assistant Drum Majors are Oscar Almonte, a senior, and Kenny Schueman, a junior.
The recipient of the John Philip Sousa Award to the top senior as voted by the membership of the bands is Jeri Rethford. The recipient of the Luis Armstrong Jazz Awards is Eli Manspeaker, a senior.
My email address is merleburl@earthlink.net.