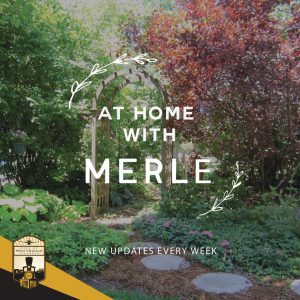 The annual Community Memorial Day ceremony is at 10:00 a.m. Monday, May 28, 2018, at the Soldiers and Sailors Monument in Oakwood Cemetery, Oakwood Avenue and York Street. The service, organized this year by Veterans of Foreign Wars Post 6791, is comprised of members of American Legion Post 300, its Ladies Auxiliary, Sons of the American Legion, Veterans of Foreign Wars and its Auxiliary. American flags are on the gravesites of veterans in all four of the cemeteries.
VFW and Legion member Kevin Driscoll is the moderator. Julia Doggett, chaplain of the American Legion Auxiliary, gives the opening and closing prayers. Mayor Ruben Pineda is the featured speaker. The ceremony includes the 21-gun salute and the laying of the wreath at the base of the monument. West Chicago Community High School Band, under the direction of James Wallace, plays a medley of patriotic songs. The echoing sounds of "Taps" reverberate throughout the cemetery as the two WCCHS juniors, Jeri Rethford and Gavin O'Keefe, play their trumpets.
Prior to the community ceremony, members of the Legion and the VFW visit Glen Oak Cemetery on Arbor Avenue, Calvary Cemetery on East Washington Street, and St. John Cemetery in Winfield. At each stop, they honor those who have served with the 21-gun salute and the playing of "Taps."
AROUND AND ABOUT
West Chicago Community High School graduation is at 7:00 p.m. Wednesday, May 23, 2018, at College of DuPage.  There are around 500 graduates.
Rita Kitching celebrates her 95th birthday Sunday, May 27, 2018.
Registration is now open for Wildcat Summer Sports Camps, conducted by West Chicago Community High School coaching staff. Sessions run during the months of June and July for students in grades 3 through 12. Camps include sports for both boys and girls including basketball, cross country, dance, football, soccer, softball, strength training, track and volleyball. To register, visit www.d94.org/summercamp. Call the Wildcat Athletic office at (630) 876-6280 for further information.
Memorial Day weekend, Saturday, May 26, through Monday, May 28, 2018, Turtle Splash Water Park is open from 10:30 a.m. to 7:30 p.m.
Deacon Anthony Nyami is ordained to the priesthood Saturday, May 26, 2018. He celebrates his first Mass at 1:15 p.m. May 27, 2018, followed by a reception at St. Mary's Catholic Church, 140 North Oakwood Avenue.
The Summer Camp of Wayne/Winfield Area Youth/Family Services runs from Tuesday, May 29, through Friday, August 17, 2018. Hours are from 10:00 to 4:00 p.m. with extended hours from 7:30 a.m. to 6:00 p.m. for working parents. The camp is for youth in grade school and middle school, ages 6-13. Full camp cost is $70 a week, and an additional $40 for extended hours with sliding-scale scholarships available based on annual household income and family size. Both prices include breakfast and lunch via a partnership with Northern Illinois Bank. A professional staff of counselors leads the camp using research-based skill building activities in a group format. Camp programming includes nutrition, financial literacy, job skills and career exploration. Registration is now open, Call WAYS at (640) 231-3376 for more information or to register.
As part of its Small Business series, the West Chicago Public Library District holds Score: General Business Discussion Round Table at 6:30 p.m. Wednesday, May 30, 2018, in the small conference room, 118 West Washington Street. Score Mentor George Safford, a West Chicago resident, is the moderator. It is geared for those starting a new business or owners of existing small businesses. To make a reservation, call the adult services department at (630) 231-1552, extension 4.
West Chicago Public Library has a Felt Flower class at 7:00 p.m. Wednesday, May 30, 2018, in the main meeting room, 118 West Washington Street. To register, call the adult services department at (630) 231-1552.
The West Chicago Park District holds a Mixed Media Decorative Tiles class from 9:30 a.m. to 11:30 a.m. Wednesdays, starting June 1 and ending July 13, 2018, at the ARC, 201 West National Street in Reed-Keppler Park. Students learn varying art techniques in metal and ceramics, creating two tiles in each material. The teacher is Jenny Nagle from the Community School of Arts in Wheaton. Supplies are included in the cost of $12 for residents and $15 for non-residents. To register, stop in at the ARC or online at www.we-goparks.org.
The Brush for Art classes are made possible through a grant from the JCS Fund of the DuPage Community Foundation. It is for individuals 55 years and older and allows the district to offer different art programs at a reduced rate.
The artwork of West Chicago resident Joe Ross is the exhibit for the month of June at Gallery 200, 103 West Washington Street. The display features various landscapes in oil, watercolors and photography. The artist's reception is from 6:00 to 9:00 p.m. Friday, June 1, 2018.
Ross teaches oil painting basics at the DuPage Art League in Wheaton and has had displays at several art galleries in the area. He recently painted a series of watercolors featuring West Chicago and DuPage County. (www.merleburl.com)
Touch-A-Truck, organized by the West Chicago Police Department and West Chicago Park District, is from 9:00 to 11:00 a.m. Saturday, June 2, 2018, in the Turtle Splash Water Park parking lot at Reed-Keppler Park. Adults and children have the opportunity to sit in and view a variety of trucks and vehicles. Some of these are West Chicago ESDA, West Chicago CERT, Wayne Township, Groot Industries, Winfield Township, Golf & Busse Towing, DuPage Airport Authority, Kramer Tree Specialists, Area DuPage Towing, Kindercare Learning Center, DuPage County S.W.A.T. and West Chicago Police Department. Also on hand is Culver's with ice cream and its mascot. There are giveaways, plus a safety check and installation for car seats conducted by safety seat technicians in the parking lot across from Turtle Splash.
Western DuPage Chamber of Commerce hosts its annual "Swing into Summer" Golf Outing Tuesday, June 5, 201, at Prairie Landing Golf Course, 2325 Longest Drive. There are three golf packages; registration time is 7:30 a.m. for all. One is "18-Hole Best Ball Scrabble." The cost is $150 per person. The second package is "Live to Golf Special," playing nine holes, then 18 holes after the luncheon. The cost is $175 per person. Package number three is "No Time to Golf," play nine holes and luncheon for the cost of $115. The Banquet Package cost is $45 for the 11:30 a.m. luncheon banquet only. Luncheon menu includes filet mignon. Forms are available on the chamber website www.westerndupagechamber.com or at the chamber office, 306 Main Street. Registration deadline is Friday, June 1. For information, call the chamber office at (630) 231-3003. (www.merleburl.com)
Gallery Theater presents "Love, Loss and What I Wore" by Nora and Delia Ephron, based on the book by Ilene Beckerman. Performance dates are at 7:30 p.m. Fridays and Saturdays, June 8, 9, 15 and 16, and at 3:00 p.m. Sundays, June 10 and 17, 2018 at the Gallery Studio, 129 Main Street. The ticket price is $16 and $14 for senior citizens. To reserve tickets email GalleryTickets@gmail.com, through the website, www.Gallerytheaterstudio.org or call (630) 234-5919.
First United Church of West Chicago, 643 East Washington Street, hosts its annual Dinner and Pie Auction at 6:00 p.m. Saturday, June 9, 2018.
American Legion Post 300 Auxiliary is assembling 15 "Christmas in July" gift bags for veterans at West Chicago Terrace. Donations needed are toiletries, such as lotions, shampoo, toothbrushes and toothpaste; socks, preferably diabetic; paperback books, large print puzzle books, magazines; grooming items such as nail clippers, disposable razors, combs and lip gloss; Individual packages of tissues, sunscreen and bug spray; Zip-lock style bags, snack and sandwich size; individually wrapped snacks such as puddings, fruit cups, cookies, crackers, raisins, granola bars, snack size chips and pretzels; and decks of cards. Persons can drop off the donation in the bar at the Legion, 123 Main Street, use rear entrance. Bar hours are 3:00 p.m. Tuesdays, 5:00 p.m. Wednesdays, 3:00 p.m. Thursdays and Fridays, and 2:00 p.m. Saturdays and Sundays. The last day for donations is Friday, June 8, 2018.
The theme for the 2018 Railroad Days parade, organized by Western DuPage Chamber of Commerce, is "One West Chicago: Many People, Many Cultures." The parade is Sunday, July 15. Completed applications, along with a brief narrative of the business or organization, are due by Friday, June 15, 2018. Applications are available on the Chamber website, www.westerndupagechamber.com, under festivals. For further information, call the chamber office at (630) 231-3003. (www.merleburl.com)
In its 13th year, Cruise Nights have started at Augustino's Rock & Roll Deli and Grill, 300 East North Avenue. They run from 5:00 to 9:00 p.m. Tuesdays through September 26, 2018. Each night features a different theme, prizes and trophies are awarded in a variety of categories, including Coolest Car Award.
For the 2018 summer season, Hawthorne's Backyard Bar & Grill, 1200 West Hawthorne Road, features live music on the patio. Reggae music takes place from 1:30 to 4:00 p.m. two Sundays a month. There is acoustic music every Friday evening. Also there is a new children's playground, geared for children 13 and under. (www.merleburl.com)
The photography of West Chicago resident Judith Horsley is on display at City Hall, 475 Main Street.
Sincere sympathy is expressed to the family of Sharilyn "Shari" Hennnessy, who at the age of 76 passed away Friday, April 27, 2018.
Monday, April 30, 2018, three Superheroes, Spiderman, Superman and Captain America, literally were rappelling down the exterior walls Monday, April 30, 2018, at Northwestern Medicine Central DuPage Hospital, evoking delighted smiles and the sounds of oohs and aahs from the pediatric patients. The actual heroes behind the masks and elaborate costumes were the window washer employees of the West Chicago business TJ Maintenance, Inc., owned by Dawn and Tom Morrow.
Dawn said, "Our employees love doing this. In fact, we have to draw straws to see which employees participate." The business is a window cleaning company, doing high-rise window cleaning, industrial parks and store-front windows. CDH has been a client for 15 to 18 years, explained Dawn. "They approached us five years ago to join in with them on the celebration of National Superhero Day. That was an easy decision. The hospital supplies the costumes each year." To sum it up, "We enjoy 'hanging' around for this special day for the super patients." (www.merleburl.com)
West Chicago Community High School graduation is at 7:00 p.m. Wednesday, May 23, 2018, at College of DuPage.  There are 466 graduates.
I received the information for the West Chicago Elementary School District 33 Choral Concert held Tuesday, May 22, 2018, too late for my May 16 column. The persons attending had a lovely evening of wonderful music. At this concert the 6th, 7th, and 8th grade students from Leman Middle School performed.
To close the concert, the LMS choral groups collaborated with Pioneer Elementary students, under the direction of Peter Hinch and Gary Elementary students, under the direction of Evonne Cruz. Eighth grader Gerardo Avila had a solo piece performance of "Rainbow Connection" from the Muppets.
The combined LMS choruses performed "Festival Sanctus" by John Leavitt, "Seasons of Love" arranged by Mac Huff, and "Best Day of My Life" arranged by Deke Sharon. The Sixth Grade Chorus sang "Firefly" by Audrey Snyder and "What A Wonderful World" arranged by Mark A. Brymer. The Seventh Grade Chorus performed "Can't Stop the Feeling"arranged by Mac Huff, "How Beautiful Is the Rain" by Mary Lynn Lightfoot and "Niska banja" arranged by Nick Page. The eighth Grade Chorus sang "Chattanooga Choo Choo" arranged by Pete Schmutte and "For Good" arranged by Roger Emerson. The elementary choral groups sang "Cantare, Cantaras" and "Simple Gifts." The combined District 33 choral groups performed "Everlasting Melody" by Rollo A. Dilworth.
West Chicago Elementary School District 33 hosted its annual Retirement and Recognition Social Thursday, May 17, 2018, Retiring faculty and staff are Jill Bernklau, Teresa DeJesus, Patti Hooser, Kathryn McKee and Janet Stimson from Leman Middle School; Maritza Miller and Jami Monge from Indian Knoll;  Alicia Lopez and Catherine Polz from Pioneer; Karen Brogan from Wegner; and Luciano Rodriquez, custodian.
Recognized for 20 years were Danise Burke, Soona Farag, Michelle Fortman, Yolanda Fernandez, Pancho Jimenez, Alyson Robbins, Debora Fouts, Dolores Miller, Gloria Oyarce, Guadalupe Nieto, Kirsten Snodgrass, LuzMa Rocha deFuentes, Margaret Laraia, Mary Murphy and Patrick McMillan. Receiving recognition for 25 years were Julie Legorreta-King, Sharyl Swanner, Fred Cadena, Anna Leuer, Eric Godoy, Heidi Wagreich, Jeannette Hernandez and Tamara Charvat.
The weather was perfect for the WeGo Run Saturday, May 5, 2018. There were approximately 350 participants and with the volunteers and spectators, there was a crowd of about 500. Joining in the race was ELITE Guest Runner, Jillian Blondell. She is a physical education teacher at Oak Prairie Junior High in Lockport and coaches the Downers Grove North Boys Cross Country and Track teams. The DGN Boys Cross Country team is the 2017 IHSA State Champions and took 4th place at the Nike Cross Nationals in Portland, Oregon. Last month, Blondell competed in the Boston Marathon and finished in 2 hours 59 minutes, just 20 minutes behind US Olympian and 2018 Boston Woman's Champion, Des Linden. She was the 2nd fastest woman finisher from Illinois at this year's Boston Marathon. After the WeGo Run, she visited with some of the LMS athletes to give them tips for training and staying motivated.
In the 5K, Blondell was the female winner, setting a new course record for females in the 5K. The male and overall winner was Kamal Patal. 10K winners were Kim Rivera and Adam Tobler, also overall winner. One mile winners were Jenny Espinal and Reynaldo Arcos, overall winner.
At the girls Upstate Eight Conference track meet Friday, May 4, 2018, three school records were broken. Freshman Staesha Moore, sophomore Brooke Eidel, junior Laura Freiburg, and senior Avalon Smith teamed to break school records in the 4x100 meter and 4x200 meter relays.  Senior Maddie Brotnow joined Avalon, Laura, and Staesha to break the school record in the 4x400 relay. Senior Avalon Smith now holds six school indoor and outdoor track and field records.
Named Sectional Champions, West Chicago Community High School senior Conor Tully and junior Nathan Rutledge caught 4 fish total, weighing in at 9 pounds, 3 ounces Monday, May 7, 2018, at Busse Woods Reservoir. They competed against 15 other boats and qualified for the state tournament.
Western DuPage Chamber of Commerce recently held a ribbon cutting ceremony at Taqueria Los Comales. The restaurant chain opened in 1973 in Chicago and now is at 14 different locations. (www.merleburl.com)
West Chicago Public Library District completed its digitalization project of West Chicago Community High School Books. Years covered are from 1946 through 2012. To view the yearbooks, visit http://www.wcpld.info/wcchs-yearbooks/. Persons with high school yearbooks prior to 1946 can lend them to the library to digitalize. For further information, call the adult services department at (630) 231-1552, extension 4.
West Chicago artist Pam Keller was selected to paint the three-foot-diameter golf ball for Cantigny Park to display for the celebration and promotion of the U.S. Senior Women's Open Championship Thursday, July 12, 2018, at Chicago Golf Club in Wheaton. Working with Cantigny personnel, she worked on a design to highlight the park's military connections, the gardens and the late Robert R. McCormick, who was the original owner. Keller is an art teacher at College of DuPage. Cantigny Senior Communications Manager Jeff Reiter, said, "We are thrilled to have Pam Keller as our artist!" Other businesses in Wheaton will have golf balls at their locations, Chicago Golf was the first 18-hole golf course in the country, not in Chicago. (www.merleburl.com)
It was a beautiful day for the West Chicago Park District's 80 and Over Celebration Sunday, May 6, 2018. All were honored guests, but some received special recognition. At age 93, Chuck Scheckel was the oldest man present. Teddy Kufta was the oldest woman present, age 98. Married for 64 years, Alice and Harvey Stout were the longest married. Chuck and Pat Scheckel had the most grandchildren, 16. Don and Nancy Smith had the most great-grandchildren, 14. Coming from Elmhurst, Jeanette Martin traveled the farthest. On hand to congratulate all the honored guests were Mayor Ruben Pineda, City Clerk Nancy Smith, Ward 7 alderman Noreen Ligino-Kubinski, Winfield Township Clerk Nicole Prater, Winfield Township Trustee Don Voelz, West Chicago Park District Commissioners Reggie Bass, Frank Lenertz, Courtney Voelz and Tony Zaputil, (www.merleburl.com)
Gerry Nordengren was among the 103 veterans on the Honor Flight Tuesday, May 9, 2018. He is a member of Veterans of Foreign Wars Post 6791 and served from the Air Force security intelligence during the Korean War, (www.merleburl.com)
Faith Community Church 910 Main Street, officially became a member of the Presbyterian Church in America, Sunday, April 22, 2018. Formerly the church was a congregation for more than 40 years of the Reformed Church In America. The members voted to switch denominations Sunday, January 14.
At the West Chicago Community High School Spring Band Concert Wednesday, May 16, 2018, two seniors received special awards. Noah Schuning was the recipient of the Louis Armstrong Jazz Award and Luke Madden was the recipient of the John Philip Sousa Award.
At the Monday, May 7, 2018 meeting, City Council approved the adoption of fee changes to bridge the revenue gap created by the State of Illinois. This covers many different areas. Also approved was the purchase of one bicycle locker at the commuter station in the amount of $26,204 to CycleSafe in Forest Hills, Michigan. Also approved was a grant for $30,000 to Healthy West Chicago.
There was a special surprise during the West Chicago Trivia entertainment portion at Blooming Fest Saturday, May 19, 2018. Dan Czuba, owner of Daniel and Associates Real Estate, proposed to the lovely Ms. Martha and she said yes. The Western DuPage Chamber of Commerce played a role in this romance. Dan and Martha met two years ago at a Chamber event held at Haggerty Ford.
My email address is merleburl@earthlink.net.