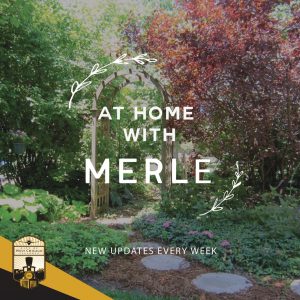 With an easing in COVID-19 pandemic restrictions, the Veterans of Foreign Wars  Post 6791 hosts the annual Community Memorial Day ceremony at 10:00 a..m. Monday, May 31, 2021, at the Post, 431 North Neltnor Boulevard. Depending on the weather, it will be held outside or indoors. The ceremony includes several speakers, opening and closing prayers by American Legion Post 300 chaplain Julie Doggett, 21-gun salute and the playing of "Taps." Members of American Legion Post 300 with the assistance of Ron Segert, owner of Norris-Segert Funeral Home, put flags by the graves of veterans in Oakwood Cemetery, Glen Oaks Cemetery, Calvary Cemetery and St. John Cemetery in Winfield. Persons unable to attend are reminded to take the time to remember the military personnel who have died in the performance of their military duties while serving in the United States Armed Forces.
Memorial Day was first know as Decoration Day. Three years after the Civil War ended, the head of an organization, the Grand Army of the Republic, established Decoration Day as a time for the nation to decorate the graves of the war dead with flowers. On the first Decoration Day, 5,000 participants decorated the graves of 20,000 Union and Confederate soldiers buried at Arlington Cemetery while General James Garfield made a historic speech. After World War I the holiday changed from honoring just those who died fighting in the Civil War to honoring Americans who died fighting in any war. In 1971, Memorial Day was declared a national holiday by an act of Congress,  A resolution, "National Moment of Remembrance," passed in December 2000, asks that at 3:00 p.m. all Americans "to voluntarily and informally observe in their own way a Moment of remembrance and respect, pausing from what ever they are doing for a moment of silence or listening to "Taps."
This year American Legion Post 300 Auxiliary is in charge of the poppy program, which benefits disabled veterans who make the red paper poppies. To give a donation , make a check payable to American Legion Auxiliary, write "poppy fund" in memo and mail to American Legion Post 300, Attn: Legion Auxiliary, 123 Main Street, West Chicago, IL 60185, or drop it off at the post. Hours are 4:00 to 8:00 p.m. Tuesday through Friday. Donations received from poppy distribution are used for relief and aid of service men and women through veteran affairs and rehabilitation programs. Notably, Post 300 contribute a majority of the funds locally to support residents at the Midwest Shelter for Homeless Veterans and those residing at the DuPage County Care Center, as well as by contributing to the DuPage Veterans Foundation. (www.merleburl.com)
AROUND AND ABOUT
West Chicago Garden Club meeting, "Bees in the Garden," is Thursday, May 27, 2021, in the gardens at the Kruse House Museum, 527 Main Street. Guests should bring their own chairs and refreshments. Refreshments are at 6:45 p.m., short business meeting at 7:00 p.m. and program is at 7:15 p.m. The speaker Bill Whitney, owner of City Bee Savers, discusses native bees and honey bees, which includes the "bee house" to show how bees live and the worker bees service the Queen Bee. He has kept honey bees for more than 28 years. His small honey bee farm cares for approximately 200 beehives distributed around DuPage County. He is a certified member of the Illinois queen rearing initiative. Whitney also is the vice president for the Cook-DuPage Beekeepers Association and is a certified structural pest control technician, which qualifies him for removing honeybees from buildings throughout the Chicagoland area.
Guests are able to view the 12 decorated bees designed and created by garden club artists. The placards are on display at various locations in the gardens and yard. The buzzing bee artists are April Murphy, Kerry Dexter, Barb Bizzarri, Barb Melville, Jodi Otzwirk, Ruth Kyme, Dick Darrah, Scott Johnson, Kerry Perry, Pamela Darrah, Patti Zaputil and Billie Childress. (www.merleburl.com)
Craig and Chris Christiansen celebrate their 55th Wedding Anniversary Thursday, May 27, 2021.
The First Division Museum at Cantigny Park has two upcoming programs via Zoom. The first one, "Coffee with the Curator: General Brooks Collection," is at 10:00 a.m. Friday, May 28, 2021. To register, visit FDMuseum.org. The first in a series features newly donated items from General Vincent K. Brooks and the stories behind them. A 1980 West Point graduate, Brooks was the Academy's first African American Cadet First Captain, the highest position a cadet can achieve. He commanded the First Infantry Division for two years beginning in 2009 when the "Big Red One" was deployed to Iraq. He retired as a 4-star general in 2019.
The second one is part of the Date with History series. "Native American Communications" program is at 7:00 p.m. Thursday, June 3. Guest speaker Dr. William C. Meadows, author of "The First Code Talkers," discusses the use of Native American languages for secure military communication in the U.S. Armed Forces during the Great War.
The deadline to submit an application for the Annual Miss Mexican Heritage program, organized by Mexican Cultural Center-DuPage, is Monday, May 31, 2021. The winner is announced at the pageant held in September. The queen receives a $1,000 scholarship and first and second runners up receive $500 and $250 scholarship respectively. Requirements for entrants include residency in DuPage County, bilingual in English and Spanish, female between the ages of 17 and 22 enrolled in school, good academic standing and having one parent of Mexican ethnicity.To submit an application, visit https://docs.google.com/…/1FAIpQLSczVzk085jqNv…/viewform. For further information email missmexicanheritage@gmail.com. The MMH program runs from June through September. During this time participants are required to attend workshops that include professional development, modeling/dancing class, volunteering and social events. Winners continue for a consecutive year.(www.merleburl.com)
Wayne/Winfield Area Youth/Family Services holds its second Online Mini Auction starting at 9:00 a.m.Tuesday, June 1, and ending at 9:00 p.m. Sunday, June 13, 2021. Bidding is at charityauction.bid/juneauction. WAYS is a not-for-profit service agency, providing counseling in English and Spanish, parenting and anger management classes in English and Spanish, one-to-one tutoring and senior computer classes. (www.merleburl.com)
Healthy West Chicago, in partnership with the West Chicago Public Library, presents in person Yoga On the Lawn. The classes take place at 6:00 p.m. Tuesdays, starting June 1, and ending July 27, 2021, at the library, 118 West Washington Street. To register, visit https://bit.ly/3c78uld.
Winfield Farmers Market, Geneva and County Farm Roads, is open Wednesdays, beginning June 2, and ending October 27, 2021. Hours are 7:00 a.m. to 1:00 p.m. (www.merleburl.com)
Benjamin Middle School graduation is Tuesday, June 1, 2021, in the large gym.
West Chicago Public Library holds two Excel computer classes at 6:00 p.m., via Zoom. Level 1 class is Wednesday, June 2, 2021, and teaches the basics. Level 2 class is Wednesday, June 9, expands on the basics. To register visit wcpld.info, under calendar.
The Healthy West Chicago Prep Ahead series class, "Balanced Breakfast: Make Ahead Breakfast Bowls," is at 6:00 p.m. Thursday, June 3, 2021, via Zoom. Persons learn the prep ahead tips to create nutritious breakfast bowls. To register, visit https://us02web.zoom.us/webinar/register/WN_-ff5OAFmS1aeBoJ79R5xKg. (www.merleburl.com)
To showcase the work of artists who were/are inspired by the influential Mexican artist Frida Kahio, Gallery 200 and People Made Visible host an exhibit "Frida Inspired" at the Gallery 200 during the months of June and July 2021. The exhibit opens Friday, June 4, 2021. Gallery Hours ar 2:00 to 6:00 p.m. Fridays and from 10:00 a.m. to 2:00 p.m. Saturdays.
The West Chicago Environmental Commission hosts its annual on-site paper shredding event from 9:00 a.m. to noon Saturday, June 5, 2021, on Saturday, June 5, 2021, in the Metra parking lot across from City Hall. The event may end early if the shredding trucks of Accurate Document Destruction Inc. of Elk Grove Village are filled to capacity. NOTE: This is a new location from the previous events. Persons enter the west Metra parking lot; trucks are set up in the east Metra parking lot and persons exit out of the east Metra lot entrance,
Persons can bring up to 10 boxes for onsite document shredding. Residents must keep their empty boxes, Accurate cannot shred or take them away. Plastic bags may be used, but the bags need to be emptied into the tote for shredding, and again persons take the plastic bags home for disposal. Binders, rubber bands, plastic page protectors, plastic bags, plastic file tabs, CD's and other hard items must be removed as they are a fire hazard for shred truck; staples and paper clips do not need to be removed.
With 310 participants in 2020, the participation was the largest since the program began in 2011.The amount of paper was 20,100 pounds, 10.25 tons. The cumulative total in nine years is 997 participants, 69,000 pounds and 34.5 tons.(www.merleburl.com)
West Chicago Youth Cheerleading Early Bird registration for 2021 is now open and is for youths in grades first through eighth for the 2021-22 school year. The cost is $375 through Saturday, June 5, $425 from Saturday, June 6, through Saturday, July 2. All cheerleaders receive a uniform, cheer shoes, cheer bows and tumbling classes. Practice is held from 5:30 to 7:30 p.m. Tuesday and Thursday beginning mid-July. Beginning in September, an additional practice is held Sunday. Participants receive raffle tickets that can be sold to earn back most of the registration fee. For further information and registration, visit @wegoyouthcheer.com or on Facebook.
A duplicate was created of the West Chicago Police Department Facebook page, called West Chicago-Department. The police department received word that the page is sending out friend requests, informing people they have won bikes in the giveaways and asking for credit card numbers. People are advised not to give any information, to block and/or report to Facebook.
Wildcat Athletics at West Chicago Community High School hosts summer camps for students entering grades kindergarten through twelfth grade. The camps include basketball for boys and girls, cross country for boys, cheer is coed, dance is coed, football for boys, softball for girls, soccer for boys and girls, track-speed training is coed, and volleyball for boys and girls. Not all the camps are for all ages. WCCHS coaching staff conduct the classes. For general questions call the athletic office at (630) 876-6280. Details on each camp and online registration are at www.d94.org/summercamp.
Wayne/Winfield Ares Youth/Family Services holds a Virtual Summer Camp Mondays, Wednesdays and Fridays, beginning Monday, June 7, and ending Friday, August 13, 2021, via Zoom. Hours are 10:00 to 11:00 a.m. and 1:00 to 2:00 p.m. The cost is $5 per session; youths can attend all six sessions or just certain ones. Activities include crafts and games. To register, visit ways4change.org/virtual_summer_camp. (www.merleburl.com)
Western DuPage Chamber of Commerce, West Chicago Park District and Warrenville Park District host the 3-W Golf Classic Wednesday, June 16, 2021, at Prairie Landing Golf Course, 2325 Longest Drive. It is an 8:30 a.m. shotgun start; banquet is at 1:30 p.m. The event includes 18 holes of golf including cart, "Hole in One" contest, goodie bag for each player and an awards banquet. The cost is $150 per golfer, $600 for a foursome or $45 for banquet only to register visit www.westerndupagechamber.com, under chamber events.
With the new Illinois Bridge Phase, the West Chicago City Museum, 132 Main Street, is now open for drop-ins, the first time since March 2020. Hours now are 4:00 to 6:00 p.m. Thursdays, and from 10:00 a.m. to noon Fridays and Saturdays. Persons can still schedule an appointment for a tour or research at other time at (630) 231-3376 or email wegohistory@gmail.com. Masks and social distancing are required.
Support our local businesses. Outside dining is now available at Biscuits & Gravy, 110 South Neltnor Boulevard. Bunker Bar & Grill, 216Main Street, also has outside dining available.
A COVID-19 vaccination clinic is open from 2:30 to 6:00 p.m. Tuesdays at St. Andrew Lutheran Church, 155 North Prince Crossing Road. The clinic is for persons age 18 and older. To make an appointment, call the church office at (630) 231-3787 or email office@standrewlutheran.net.
A COVID-19 testing site is open from 8:30 a.m. to 12:30 p.m. Tuesdays and Thursdays in a VNA Health Care Mobile at St. Andrew Lutheran Church, 155 North Prince Crossing Road. There is no charge. Appointments are required and may be made at (630) 892-4355 or (847) 717-6455
The DuPage County Health Department developed a dashboard to provide information on the total number of people, in DuPage County, who have tested positive for COVID-19. In addition, the dashboard includes a map which shows the distribution of reported cases by municipality and is updated at 4:00 p.m. daily. DuPage County's "COVID-19 Dashboard" is a one-stop-shop for all the information it offers including a town-by-town breakdown of cases. As of Monday, May 24, 2021, there were 4,681 cases and 51 deaths; this is the number from the beginning of track recording.
To keep residents aware of community COVID-19 updates, the City has posted West Chicago's COVID-19 COMMUNICATIONS CENTER on its website, www.westchicago.org. It is located on the upper left-hand side in red. Clicking on this, residents can see the latest information.
Sincere sympathy is extended to the family of Jerry McWhorton Randle, who at the age of 81 passed away Saturday, May 15, 2021.
Deepest sympathy is expressed to the family of John W. Passmore, who at the age of 76 passed away, Monday, May 17, 2021.
Sincere sympathy is extended to the family of Alexis Mercado, who at the age of 17 passed away Tuesday, May 18, 2021.
Northwestern Central DuPage Hospital Emergency Medical Paramedic System recognized the firefighters./paramedics from West Chicago Fire Protection District Medic 7, which is Station #7 at 1080 Commerce Drive. Firefighter/paramedic David Koelper was the recipient of the "Paramedic of the Year" award and Medic 7 was the recipient of the "Medical Unit of the Year" award.
Every paramedic and unit in the Northwestern/Central DuPage Hospital EMS System is evaluated all year long for their skills, knowledge and abilities as it relates to incidents the unit responded to and a review by peers in the system. This evaluation relates to a point scale upon which the awards are issued. Other award categories are "Department of the Year" and "Call of the Year." (www.merleburl.com)
Putman County Rotary Club and Mark Hamilton donated four bicycles to the West Chicago Police Department. These were used as the big giveaways for the price department's promotion of Bike Safety Month. (www.merleburl.com)
At the Monday, May 17, 2021, meeting, City Council approved the lot consolidation at 1700 and 1750 Downs Drive.  Per the item summary FXI, Inc. is acting on behalf of the property owner, AGNI Foam. LP. "FXI is proposing to connect the existing two buildings through a building addition approximately 1,950 square feet."
Also approved was the purchase of a 2020 Ford F150 Crew Cab 4WD Police Responder for the price of $39,235 from Monrow Brothers Ford, Inc. of Greenfield.
Council approved the authorization of the purchase and delivery of unleaded gasoline and diesel fuel, from April 1, 2021, through March 31, 2022, from Gas Depot for an amount not to exceed $212,000.
Also approved was the purchase of Asphalt Material from Plote Construction, Inc. for the amount of $46,000 Per the item summary, "Public Works staff will be able to pick up hot mix asphalt material as needed form the plant located on West Washington Street…The City uses HMA to repair street openings from water and sewer excavations, for potholes patching, repair of surface imperfections through grinding and patching and overpayment of sections of streets where the surface is deteriorated and the street is not scheduled for contractual reconstruction or resurfacing. For Fiscal Year 2021, staff anticipates using approximately 700 tons of surface mix and approximately 50 tons of binder mix.
Council approved an intergovernmental agreement with the State of Illinois Department of Transportation defining the City's cost and payment obligations for certain aesthetic treatments, associated with retaining wall improvement so Route 59 between Forest Avenue and Glen Avenue. Per the item summary, "The general scope of work for this project consists of an in-kind cast in-place concrete wall replacement." It also includes replacement of curb and gutter along the east side of Hahn Place, replacement of an existing brown vinyl coated chain link fence along Hahn Place, installation of a concrete shoulder between the proposed retaining wall and Hahn Place. Since the concrete retaining wall represents a gateway into the City, "City staff requested IDOT incorporate aesthetic treatments into the design and construction of the new retaining wall." Also staff requested the wall be stained with an exterior waterproof door coating and an anti-graffiti coating
Council approved two downtown facade grants. One was to the West Chicago Historical Society for $2,950 to complete exterior painting at the Kruse House Museum, 527 Main Street. The second was to H & H Specialty, llc for the amount of $14,725 to complete roof replacement and exterior brick tuck-pointing for worst 146-148 West Washington Street.
Receiving Distinguished Service Awards were Dr. Jhad Shoshara of Pediatric Health Service; Reverend Josh Ebener, pastor of St. Andrew Lutheran Church and Gina Steinbrecher, Coordinator of Communications of West Chicago Elementary School District 33. The awards recognized them for their outstanding commitment to District 33 students and staff and the West Chicago community. "Their dedication helped the community thrive over the last year of COVID-19." The Illinois Chapter of the National School Public Relations Association sponsors the Distinguished Service Awards Program. This is a statewide program that honors those whose efforts have enhanced education and conveyed its importance to the community on behalf of their schools and districts. (www.merleburl.com)
In honor of Earth Day, Wegner School students, along with members of their families, participated in the Earth Day Diorama Contest. The theme was "Get inspired by the Beauty of Our Planet." Students and staff voted for their favorite dioramas placed in the entrance way. (www.merleburl.com)
Although the senior class of 2021 at West Chicago Community High School, were unable to have Prom due to COVID-19, there was a special event, Senior Great America Day, Sunday, May 23, 2021.
Several members of the National Honor Society at West Chicago Community High School earned volunteer service hours awards. Ambassador awardee for 100 and more hours is Meadow Zomparelli. Receiving the Honor Award for 40 or more hours is Cecilia Santiago. Merit award recipients for 20 or more hours are Luciana Balzer, Justin Blackburn, and Lyndi Bressner, (www.merleburl.com)
The winning banners in the Fourteenth Annual Community Banner project, sponsored by West Chicago Cultural Arts Commission, are displayed on light poles in the historic downtown area now through the end of August. The theme was "Take Flight." The independent juror was Jacqueline Camacho-Ruiz, an entrepreneur, author, speaker, and philanthropist.
Winning artists in the 2021 City Banner Competition are Kirk Kermdl, Aileen Lue, Margaret Bucholz, Laurie Perkins, Victoria Hynes, Bruce Treudt, Judith Horsley, Phillip Weibler, Barbara Badolato, Uwe Gsedl and Barbara Dunn. The others are Linda Schmitt, Ellen Shwatal, Mark Poulterer, Pam Keller, Ann Frantzen, Jennifer Ross, Natalia ToreevaBrad Kimme, Steve Omberg, Gregg Anderson and Don Colin. Persons can vote for their favorite banner for the People"s Choice competition ar westchicago.org. (www.merleburl.com)
My email address is mereburl@earthlink.net.