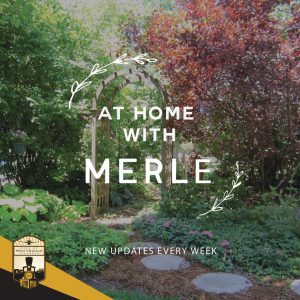 More than 400 persons, young and old, attended the Community Memorial Day service at the Soldiers and Sailors Monument in Oakwood Cemetery. The weather was perfect, providing the ideal setting to honor those who died while serving our country. The veterans, those currently serving in the armed forces, and members of the Auxiliaries from American Legion Post 300 and Veterans of Foreign Wars Post 6791 stood proudly, while those attending honored those who served and gave the ultimate sacrifice for our country and its freedoms. Kevin Driscoll was the moderator. "This day conveys the price in the quest for freedom, 1,354,664 men and women since the Revolutionary War gave up their tomorrows for us to enjoy the sense of freedom… It is up to us to install into others the true spirit of loyalty for the flag and our country."
Julia Doggett, chaplain of the American Legion Post 300, gave the opening and closing prayers. Members of the Legion Auxiliary presented the colors. Seven members of the Legion and VFW did the execution of the 21-gun salute. Legion Auxiliary President Kathy Hummel laid the wreath at the base of the monument.
The West Chicago Community Band, under the direction of James Wallace, played a medley of patriotic songs. Reverberating throughout out the cemetery were the poignant sounds of "Taps," played by WCCHS trumpeters, Jeri Rethford, a 2019 graduate, and Nathan Hiltner, a senior.
Mayor Ruben Pineda gave the featured speech. The full text of the mayor's speech can be found on the City's website, www.westchicago.org.
"The observance of Memorial Day is something that we as Americans recognize as a solemn duty to those who sacrificed their lives for the principles and ideals of freedom and democracy. We have a responsibility to all those who were left motherless, fatherless, childless, or without a spouse because their loved one answered the call to serve. Their numbers are in the millions.We must remember the price of war and our debt to those who paid it. Observances like today's, here at Oakwood Cemetery, are one way to do this.
I'd like to tell you about one such hometown hero, who lost his life half a world away from West Chicago, in the jungles of Vietnam. Army Specialist 4th Class Randall Jacob was a 1964 graduate of West Chicago Community High School. He was Class President and lettered four times in football and three times in track. In an article in the West Chicago Press published in 1999, it was noted that he had a long list of academic accomplishments, and participated in Student Council, Spanish, Math and Varsity Clubs, and was a National Honor Society member. Randall saw the GI Bill as a way for him to continue his education, and in 1965, he enlisted. As fate would have it, the Vietnam War broke out soon after, and in March 1967 Randall was sent over and assigned to a helicopter supply unit. He was killed in action, just five months after his arrival in Vietnam. He never got to return to college or say good-bye to his family. He was 20-years old when he was laid to rest at Glen Oak Cemetery.
In 1976, the West Chicago VFW established the Randall Jacob Football Medal and Trophy, which is awarded to one member of the West Chicago football team who most exhibits the qualities that Randall consistently displayed in his short lifetime — academics, athletics and leadership. The permanent trophy sits in the display case at the High School, and is a supreme honor for each recipient whose name is added to its base. Randall Jacob was one of five West Chicago natives to be killed in action in Vietnam. His father, the late Pablo Jacob, was quoted in the West Chicago Press article with these words: "In war, a community must steel itself to accept the loss of some of its finest young men — its Randy Jacobs," he said. "But it is hard, and you never know what to say… Today, our presence here at Oakwood Cemetery is speaking for all of us, and we do know what to say, West Chicago will never forget you. Thank you, and may God continue to shine His light on our great community West Chicago and on our wonderful country, the United States of America. ª (www.merleburl.com)
AROUND AND ABOUT
The last production of the ninth season of Gallery Theater, 129 Main Street, is "Suite Surrender" by Michael McKeever. There are eight performances, which take place at 7:30 p.m. Thursday, May 30, Friday, May 31, Saturday, June 1, and at 3:00 p.m. Sunday, June 2, and at 7:30 p.m. Friday, June 7, and at 3:00 and 7:30 p.m. Saturday, June 8, and at 3:00 p.m. Sunday, June 9, 2019. Ticket price is $16, $14 for senior citizens. For more information and tickets, email GalleryTickets@gmail.com, visit gallerytheaterstudio.com or call (630) 234-5919.
Director is West Chicago resident Gail Cannata and Assistant Director is West Chicago resident Maureen Navadomskis. Members of the cast are Nancy Braus, Matt Hellyer, Carolyn Larsen, Galen Malick, Cheryl Rice, Justin Schaller, Heidi Swarthout, Carol Townsend and Carl Zeitler.
The play takes place in 1942. Two of Hollywood's most famous divas are booked to stay at the Palm Beach Royale Hotel. Everything seems to be in order for their wartime performance. However, they somehow are assigned to the same suite and they have strong feelings of hatred toward each other. Mistaken identities, overblown egos, double entendres, and a lap dog named Mr. Boodles round out this hilarious riot of a love note to the classic farces of the 30s and 40s. (www.merleburl.com)
The Seminole Sports Summer Blast softball tourney is from Thursday, May 31, through Sunday, June 3, 2019, at Reed-Keppler and Pioneer parks.
Touch-A-Truck, organized by the West Chicago Police Department and West Chicago Park District, is from 9:00 to 11:00 a.m. Saturday, June 1, 2019, in the Turtle Splash Water Park parking lot at Reed-Keppler Park. A sensory friendly atmosphere, where lights and sounds are reduced or eliminated, is from 9:00 to 9:30 a.m. Adults and children have the opportunity to sit in and view a variety of construction and public works trucks and vehicles. Some of these are Area DuPage Towing, Central DuPage Hospital Mobile Stroke Unit, CERT, City of West Chicago, Deluxe Towing, DuPage Airport Authority, DuPage Topsoil, First Student Bus Company, Golf & Busse Towing, Groot, Kramer Tree Specialists, Septran Bus, Warrenville Police Department, Wayne Township, West Chicago Fire Protection District, West Chicago Police Department and Winfield Township. There are giveaways.
The police department also conducts a children's car safety inspection in the parking lot across from Turtle Splash. (www.merleburl.com)
West Chicago Environmental Commission hosts an on-site paper-shredding event from 9:00 a.m. to noon Saturday, June 1, 2019, in the parking lot at City Hall, 475 Main Street. The limit is 10 boxes at a time. Accurate Document Destruction, Inc. in Elk Grove Village provides the shredding service.
Members of the West Chicago Police Department participate in the 33rd annual Law Enforcement Torch Run for Special Olympics Illinois Sunday, June 2, 2019. Meeting at 7:45 a.m. the runners/walkers start from City Hall, 475 Main Street. The route proceeds over the A. Eugene Rennels Bridge to Conde Street, east to Joliet, south to Roosevelt Road, ending at La Chiquita parking lot. Participants are asked to donate $10 and they receive a 2019 Law Enforcement Torch Run t-shirt, which is required to run with the torch. The theme is "Guardians of the Flame." The Run has raised more than $43 million in 32 years.
More than 3,000 officers representing every branch of law enforcement carry the Flame of Hope nearly 1,600 miles, running through communities via 23 different routes to the final destination of the Opening Ceremonies at the Special Olympic Summer Games Friday, June 7, in the Hancock Stadium at Illinois State University in Normal. Neither the athletes nor their families are charged for participation in the Special Olympics. However, without the support of individuals or organizations, many would not have the means to pay for the housing and transportation to compete. To contribute make checks payable to Law Enforcement Torch Run, and either drop it off or mail to West Chicago Police Department, 325 Spencer Street, West Chicago, IL 60185.
Youths at St. Andrew Lutheran Church hold a Car Wash from 8:00 a.m. to 2:00 p.m. Sunday, June 2, 2019. This is a fundraiser for the youths' mission trip to Chattanooga, Tennessee.
Wheaton Academy graduation is at 3:00 p.m. Sunday, June 2, 2019, in Edman Chapel at Wheaton College, 401 East Franklin Street.
West Chicago Public Library, 118 West Washington Street, is closed on Sundays, beginning June 2, 2019. Sunday hours resume September 8.
The monthly brush pick up begins Monday, June 3, 2019.
Western DuPage Chamber of Commerce hosts its annual "Swing into Summer" Golf Outing Tuesday, June 4, 2019, at Prairie Landing Golf Course, 2325 Longest Drive. Registration time is 7:30 a.m., gun shot start at 8:30 and banquet at 1:00 p.m. The cost is $150, $600 for a foursome and $45 for the luncheon only. Forms are available on the chamber website www.westerndupagechamber.com or at the chamber office, 306 Main Street. For information, call the chamber office at (630) 231-3003. (www.merleburl.com)
Benjamin Middle School Eighth Grade graduation is at 7:00 p.m. Wednesday, June 5, 2019, at Community Fellowship Church, 28W240 North Avenue.
State Senator Jim Oberweis (R-25) hosts a Senior Health Fair from 10:00 to 11:30 a.m. Thursday, June 6, 2019, at American Legion. Post 300, 123 Main Street. His staff is on hand to assist constituents with state government concerns. Various agencies, businesses, organizations and taxing bodies provide information on legal, financial, medical, assisted living and home health care services. Walgreens will have Shingrix, Pneumococcal and TDAP Immunizations. Persons wanting these shots, need to have their insurance cards. Also there are nutritious refreshments.
"Door County Memories" is the exhibit for the month of June at Gallery 200, 103 West Washington Street. The artwork of Shari Hohl is on display. The artist's reception is from 6:00 to 9:00 p.m. Friday, June 7, 2019.
West Chicago resident Kathy Steere teaches a workshop, "Drawing Nature: It's Organic," at McCord Gallery and Art Center, 9602 West Creek Road in Palos Park. It takes place from 9:30 a.m. to 3:00 p.m. Saturday, June 8, 2019.
Railroad Days Parade is at 3:00 p.m. Saturday, June 8, 2019. The theme is "Metamorphosis." Step off is from Elmwood Street and Ingalton Avenue, proceeding on Ingalton, east on Washington Street, then north on Arbor Avenue to Reed-Keppler Park on National Street.
The West Chicago Park District event, "Hello Summer," takes place from 4:30 to 10:30 p.m. at Reed-Keppler Park. Activities include live music, food and family fun activities. Fireworks, sponsored by the City of West Chicago, are at 9:30 p.m.
First United Methodist Church of West Chicago holds its Annual Dinner and Pie Auction at 6:00 p.m. Saturday, June 8, 2019, at the church, 643 East Washington Street. The theme is "What's Your Sauce?"  On the menu is Antipasto, tossed salad, garlic bread, spaghetti, Italian meatballs, traditional Italian marinara sauce, Italian style green beans and Spumoni with pirouline rolled wafers; vanilla ice cream is available for those with nut allergies. The cost is $12.50 and $6 for children ages 3 to 10. The tradition of highlighting the talents of members of the church through the playing of musical instruments, skits, songs and fun creativity, returns this year. Of course, the event would not be complete without the very popular pie auction. To make reservations, call the church office at (630) 231-3344 or email wegoumcucc@gmail.com. (www.merleburl.com)
Friends of West Chicago Parks Foundation hosts its ninth annual golf outing, "Funds Fore Fun," Friday, June 14, 2019, at Prairie Landing Golf Course, 2325 Longest Drive. The cost is $160 per individual and $625 for a foursome. It begins at 8:30 a.m. and ends with lunch. Proceeds from the golf outing are placed into a scholarship fund that helps families facing financial difficulty participate in recreational opportunities such as Park District classes, programs and sports leagues. Proceeds also benefit community events that encourage families to participate in recreational fun. For further information or to register, visit http://www.we-goparks.org/park-foundation-, Email lmedina@we-goparks.org or call (630) 231-9474.
There is an unexpired term vacancy from July 9, 2019, through May 11, 2020, on the West Chicago Park District Board of Commissioners. The Board of Park Commissioners acts as the legislative and policy making body of the District in the operation, control, improvement, and planning of its parks, recreation programs, facilities, personnel, and fiscal operations management. The Board meets on the first and second Tuesday of each month at 6:00 p.m. and 6:30 p.m. respectively.
Persons interested in this position must submit an application by Friday, June 14, to Melissa Medeiros via email mmedeiros@we-goparks.org or mail to ARC, 201 West Washington Street, West Chicago, IL 60185. Applications are available on the website we-goparks.org/board-of-commissioners. Applicants also must provide a one-page letter describing why they wish to serve on the Board.
There are three more butterflies on display for the Butterfly Effect, a public art project of the West Chicago Cultural Arts Commission, West Chicago Garden Club, People Made Visible and the America in Bloom Committee. Two are in the Prestonfield Subdivision Entry, Route 59, and West Chicago City Museum, 132 Main Street.
Steak 'n Shake, 320 North Avenue, is "temporarily" closed.
Sincere sympathy is extended to the family of Mary A. Kauth, who at the age of 85 passed away Monday, May 20, 2019.
Deepest sympathy is expressed to the family of John J. Welch, who at the age of 86 passed away Wednesday, May 22, 2019.
Sincere sympathy is extended to the family of Ismael Servin, who at the age of 63 passed away Tuesday, May 21, 2019.
Deepest sympathy is expressed to the family of John DeLap, who at the age 91 passed away Saturday, May 25, 2019.
Sincere sympathy is expressed to the family of Robert Samuel Babyar, who at the age of 88 passed away Wednesday, May 8, 2019.
KCAC Aviation, an authorized sales and service center for Pilatus aircraft, has opened a Pilatus Sales Office at DuPage Airport.  Keith Plumb, who was recently appointed to Regional Director of Pilatus Sales for KCAC, is responsible for new and pre-owned sales in Illinois, Indiana, Minnesota and Wisconsin.
West Chicago Community High School graduation was Wednesday, May 22, 2019, at College of Dupage. The 2019 class had 479 graduates. The staff speaker selected by the students was Edith (Edie) Freund.  Retiring this year, she was dean's assistant. The student speaker was Olivia Bartler, who served as Student Council President. She is a member of National Honor Society and graduated with Highest Distinction, over 5.0 grade point average. Bartler is attending Loyola University in the fall. (www.merleburl.com)
The Honors Convocation of West Chicago Community High School was Monday, May 20, 2019. Students received recognition for their academic, athletic, musical, artistic accomplishments. These included scholarship awards from various colleges and not-for-profit organizations. Recipients of the Thorium Action Group/Kerr McGee Chemical Corporation were Collette Castellucio, Megan Kordik, Shaye Laura, Sabrina Lutfliveva, Nathan Rutledge, Joseph Valliquette and Michael Wagner. Receiving the West Chicago Community Arts Scholarships, Gallery 200, were Jose Muñoz and Mikayla Vicente. Students also received Special Award scholarships from various groups, organizations and individuals. Ellie Michaels and Depali Patel were the recipients of West Chicago Rotary Club Wayne & Helen Fox Interact Scholarship.  Recipient of the Houston J. Pineda Memorial Scholarship was Barbara Castellanos.
The last day of School for West Chicago Community High School was Tuesday, May 28, 2019.
Hawthorne's Backyard Bar & Grill, 1200 West Hawthorne Lane, received the Philanthropic
Business of the Year Award Tuesday, May 21, 2019, at the Seventeenth Annual Philanthropy Awards Luncheon. Lou Kopinski is the owner. The event, sponsored by the West Suburban Philanthropic Network, recognizes organizations and individuals that have made a dramatic impact on philanthropy.(merleburl.com)
At the May 20, 2019, meeting, City Council approved the reappointment of individuals to various commissions . Approved for the Environmental Commission for a term ending April 2022 were Dan Beebe, Robert A. Blaus, Joseph Cavataio and Bethany Brown. Approved for the Cultural Arts Commission for a term ending in April 2023 were Adriana Sarellana and Uwe Gsedl. Receiving approval as an ex-officio member of the Plan Commission/Zoning Board of Appeals for a term ending April 2020  was Tony Banasiak. Approved for the Plan Commission/Zoning Board of Appeals for a term ending in 2024 were David B. Faught, Bradley Henkin and Tim Devitt. Receiving approval for the Historical Preservation Commission for a term ending in April 2024 were Vince Malina and George Garcia.
Also at the meeting, Council approved the final development plan for the construction of two speculative warehouse/distribution buildings at 2525 and 2555 Enterprise Circle in the DuPage Business Center.
Council approved a contract for the 2019 Elm Road Rehabilitation project for the amount of $164,603.82 to J.A. Johnson Paving Company of Arlington Heights. The project's work includes pavement milling, hot-mix asphalt resurfacing, full-depth HMA pavement patching and widening, installation of a hammerhead turnaround, driveway apron patching and parkway restoration.
Also approved was the purchase of a customized snow plow/dump truck for the amount of $250,841.32 from JX Peterbilt of Bolingbrook.
Council authorized the purchase of up to 4,600 tons of rock salt at the price of $82.96 per ton delivered  from Compass Minerals American, Inc. of Overland Park, Kansas.
Also authorized was the purchase of HMA Asphalt Materials, as needed, from Plote Construction, Inc. of West Chicago for an amount not to exceed $46,000 through the DuPage County Purchasing Program.
City Council passed an ordinance regarding an increase in water rates and sewer rates. The memorandum stated, "Prior to the economic downturn, the City used to increase its water and sewer rates annually by approximately the cost of living. However, West Chicago's water usage rates have not increased since 2006 and its sewer rates have not increased since 2008, both as a result of the deliberate recommendations of the Finance Committee and ultimate approvals by the City Council, to help alleviate the financial burden on our customers during this difficult economic time."
While rates have not increased over these periods, the cost of goods and services (as reflected in the various economic indices for the Chicagoland region) has increased between 18% and 20%. Furthermore, the cost of the City's labor and benefit costs have increased approximately 27% since 2007. These facts, coupled with the improved economic times, lead staff to recommend that rates increase at this time: the water rate to $5.00 per 1,000 gallons and the sewer rate to $7.00 per 1,000 gallons, both below the average and median rates of West Chicago's municipal competition. The combined rate, after the increases, still positions West Chicago below the average and median rates of other municipalities, landing six of twenty."
"At the March14 Finance Committee meeting, in response to a question, staff indicated that, ideally, the rate increase is needed immediately and should occur at once. After a comprehensive discussion, the Finance Committee directed staff to phase in the rate increase over two years. There are also several other components of customers' utility bills, including the minimum usage charge, nonresidential sewer charge and a billing charge. For small households and seniors who historically use an amount of water that is less than the amount used to establish the minimum usage charge (2,491 gallons bi-monthly), their bi-monthly bills would increase from $23 to $29 and then $34 in August 2020."
Mayor Ruben Pineda presented the State of the City address Monday, May 20, 2019. He talked about the past, present and future, a metamorphosis, starting with the growth in development in the DuPage Business Center.
"Ground was broken for three new developments last October. Suncast Corporation, Norix Group, Inc. and Greco and Sons, Inc., signal a renaissance for the 800-acre parcel on the DuPage Airport Authority property. These major developments were made possible because of the visionary leadership of several other taxing bodies who worked with the City to create a strong incentive package that attracted these high quality developers and outstanding companies. Estimates show that the Suncast and Norix projects will jointly provide nearly 400 permanent and more than 600 construction jobs, generating a combined $94 million in economic impact. The new developments, coupled with two other currently pending transactions—one for a 200,000 square foot distribution facility representing a $15 million investment, and another for a 300,000 square foot distribution facility with a 180,000 square foot Phase Two expansion, amount to more than $24 million in purchased land, encompassing 170-plus acres."
A Central Main Street Redevelopment Plan was developed in 2018. "The Central Main Street area generally covers all of City-owned land between City Hall and the historic downtown. This once in a generation opportunity will realize West Chicago's enormous transit-oriented development potential. The Plan calls for the construction of new residential dwellings, including luxury, high-rise, mixed-use apartments, townhomes, and low rise multi-family units, which will help attract and sustain retail establishments and re-energize the Downtown. This Plan represents the largest single physical transformation to downtown West Chicago in its history."
"The creation of a Tax Increment Finance or TIF district covering 161 acres of land south of Rt. 38 between Kress Road and the BNSF rail crossing immediately west of Commerce Drive that was approved by the City Council in December of 2017, has assisted development in that corridor. Recent inquiries indicate that multiple projects of different types may be anticipated within the Fabyan/Roosevelt TIF district which will contribute to the health and vibrancy of the area and the local economy. Development in the Fabyan/Roosevelt TIF district will provide a variety of economic benefits to West Chicago:—New property tax revenue that can be used for a variety of public purposes and projects, —New jobs, the most recent proposal for a warehouse/logistics facility would generate roughly 150 new jobs in the community."
Mayor Pineda mentioned the future openings of previously owned car dealerships, plus the construction of a new business and expansion at an existing business. "There's good news for two vacant car dealerships, the former Ford dealer on Roosevelt Road will become a seller of pre-owned luxury vehicles and the former Volkswagen dealer on North Avenue is opening as another pre-owned vehicle dealer. Schramm Construction is making great progress on the new Ditch Witch Midwest facility on Atlantic Drive. Ball Horticultural Company has chosen to expand its headquarters here in our community with the construction of additional greenhouse spaces and an Innovation Center that will further the research and development that has kept them a global leader in all facets of horticulture."
"The City's Economic Development efforts, which were outlined in the West Chicago Strategic Plan, have been a primary focus of ours, designed to increase and diversify the City's tax and real estate tax bases, allowing the City to become more self-sufficient by generating revenues from within the City and reducing dependency on outside revenue sources." The full text is on the City's website, westchicago.org. (www.merleburl.com)
My email address is merleburl@earthlink.net.