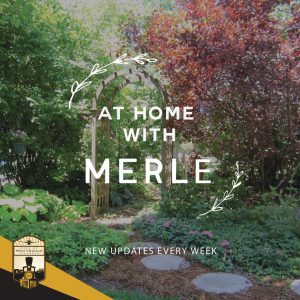 Although scheduled earlier, but delayed because of the weather, the planting of the 200 trees for the 2019 Tree Planting programs is scheduled to begin this week. The budgeted amount for the program is usually $35,000 for 160 trees, but, because of the loss of trees in the November 28, 2018, snow storm, and Early Ash Borer infestation, the amount budgeted was increased to $48,000 for 200 trees.
Shortly after the approval of the budgeted amount by City Council, the City was the recipient of a $25,000 grant from the CN EcoConnexions From the Ground Up program, in collaboration with America In Bloom. The City press release explains, "The program supports collaborative community greening projects that enhance landscapes, improve quality of life in communities, and improve environmental stewardship in communities neighboring CN rail lines."
Tim Wilcox, Assistant Director of Public Works, explained, "The CN Grant specified the money received could only be used on plant materials and labor. It also required matching funds. Due to the timeline of the grant application the already budgeted tree planting program fit the requirements of the grant for plant material and the approximate $50,000 in total spending required, $25,000 grant plus $25,000 matching funds." He added, "The cost of the 10 varieties of 200 trees bid varied in price from $219 to $274. It is safe to estimate the grant will pay for approximately 100 trees, half of the trees contracted to be planted." The varieties of trees are English Oak, Red Oak, Pin Oak, Hackberry, Tulip, Skyline Honey Locust, Frontier Elm, Stately Manor Kentucky Coffee, Shantung Maple, and Ivory Silk Lilac.
Determining the locations of tree plantings includes sites where trees were lost or removed, a resident request for a parkway tree, or if the City decides there are other new locations for trees. All depends on there being enough space in the parkway for a new tree and if power lines are overhead, smaller growing trees are planted under power lines. "In the winter, letters are sent out to residents at locations staff has determined a tree could be planted, and to those residents who have requested a parkway tree, where staff has verified there is room for a tree, to make their selection for a preferred tree. It is first-come first-served for those that reply; it would again depend on wires overhead, space in the parkway, and the availability of the variety of tree they select."
Public Works took over tree planting in the early 1990s. It had been a 50/50 program, where residents paid half, prior and was administered through our "then" Engineering Department. We have since budgeted for and planted usually about 130 parkway trees almost every year since."
AROUND AND ABOUT
During the month of May, the display case in the Creative Corner of the West Chicago Public Library at 118 West Washington Street, features "The Adventure of Raising Monarchs." West Chicago resident Judith Horsley, a certified Master Naturalist, has raised monarch butterflies the past five years. She captured much of this experience through her photography.  There are free packets of Milkweed seeds for persons to take home, plant and start on the path to saving the Monarchs. (www.merleburl.com)
"We Just Live Here," an evening of original works by West Chicago Community High School Advanced Drama students, is at 7:00 p.m. Friday, May 10, 2019, in Weyrauch Auditorium, 326 Joliet Street.
West Chicago School District 33 holds its annual Mother's Day Celebration at Leman Middle School, 238 East Hazel Street. Times are 7:00. p.m. Friday, May 10, and 1:00 p.m. Saturday, May 11, 2019. The charge is $5 and $3 for children. Doors open one hour before performances. Included in the event are the book fair, food and entertainment by Ballet Folklorico, Mariachi Los Rayos de Leman Middle School and CODA Violin.
West Chicago Police Department hosts its first Bike Rodeo from 1:00 to 3:00 p.m. Saturday, May 11, 2019, in the parking lot across the street from Turtle Splash Water Park in Reed-Keppler Park, National and York Streets. It is geared for youth of all ages to learn about bicycle safety. Persons attending should bring their bikes and helmets to enjoy the afternoon learning safety tips, riding bikes and free goodies. (www.merleburl.com)
West Chicago Second Annual Older Americans Month 50+ Brush with Art Exhibit and Reception is from 10:00 a.m. to noon Saturday, May 11, 2019, in the ARC, 201 West National Street. A grant from the JCS Fund of the DuPage Foundation allows the park district  to offer art classes at a low-cost for older adults, 50 and above. The exhibit features the artwork of participants. Light snacks are served.
West Chicago Community High School Annual Spring Fling Jazz Concert and Swing Dance, hosted by the Music Booster Club, is from 7:00 to 10:00 p.m. Saturday, May 11, 2018, in Weyrauch Auditorium, 326 Joliet Street. The stage is cleared and turned into a dance floor, portraying the era during the 40s and 50s when the auditorium was the only large space to hold dances.
Swing dance instruction begins at 7:00 p.m. The Chamber Choir and Jazz Band perform and guests dance from 8:00 to 9:00 p.m. Dancing continues to recorded music until 10:00 p.m. Light refreshments are served. The charge is $5. Proceeds are for the support of music scholarships and new music. (www.merleburl.com)
Mother's Day is Sunday, May 12. Check out our local eating establishments for Mother's Day specials.
Veterans of Foreign Wars Post 6791 holds its popular Raffle Blast at noon Saturday, May 11, 2019, at the post, 431 North Neltnor Boulevard. The charge is $50 per person and includes lunch prepared by the Post Auxiliary. Pre-registration is required. To register or for more information, call the post at (630) 231-9823.
The Butterfly Effect, a public art project of the West Chicago Cultural Arts Commission, West Chicago Garden Club, People Made Visible and the America in Bloom Committee, adds 36 artist-designed butterflies to public gardens throughout the City. The display of butterflies begins Sunday, May 12, and ends Thursday, October 31, 2019 .Some of the locations include schools, parks, businesses, and subdivision entries. Eight butterflies are in the gardens of the West Chicago Historical Society Kruse House Museum, 527 Main Street.
To assist people in finding the 36 butterflies, and providing information about the artists who designed them, an interactive map accessible on Smart phones soon will be available on City website's map portal. The print map created by Commission member and graphic designer Uwe Gsedl will be available after May 12 at City Hall, 475 Main Street; Gallery 200, 118 West Washington Street; and West Chicago City Museum, 132 Main Street.
Another part of the Butterfly Effect is the showing of the film, "The Guardians, sponsored by People Made Visible, at 7:00 p.m., Friday, May 17, at Gallery 200. It is a Spanish-language documentary film with English subtitles. It interweaves the lives of the threatened Monarch butterfly with an indigenous community fighting to restore the forest they nearly destroyed. Shot over three years, this cinematic journey through the butterfly dense mountaintops of Michoacán Mexico tells the intimate story of a unique community at the front lines of conservation. (www.merleburl.com)
Wayne/Winfield Area Youth/Family Services offers hour-long computer classes for senior citizens at Wayne Township, 27W031 North Avenue. Not only do seniors learn basic skills, but also have the opportunity to socialize. The fee is $2. Reservations are required and may be made by calling (630) 231-7166. Beginner classes are at 3:00 p.m. Fridays. "Attaching Photos to Texts/Emails" class is at 4:00 p.m. Monday, May 13, 2019.
There are two welcoming receptions for the new West Chicago Community High School Superintendent, Dr. Moses Cheng and new principal, Dr. William Dwyer. The times are from 3:00 to 5:00 p.m. and 6:00 to 7:00 p.m. Monday, May 13, 2019, in the Commons, 326 Joliet Street, Entrance H. (www.merleburl.com)
Volunteers are needed to help with the planting of flowers in the garden beds in the historic downtown area from 4:00 to 6:00 p.m. Tuesday, May 14, 2019. Each volunteer receives a grab-and-go snack bag, provided by the City of West Chicago. Persons should bring shovels/trowels and work gloves and meet at the Fox Community Center, 306 Main Street. We Grow Dreams Greenhouse provides the plants, bed design, volunteer orientation and on-site support. To volunteer or for more information call the City Special Events Coordinator Bethany Bayci at (630) 293-2200, Extension 176, or email bbayci@westchicago.org.
The West Chicago Community High School 2019 Spring musical concerts are at 7:00 p.m. in the Weyrauch Auditorium, 326 Joliet Street.
The Orchestra Concert, under the direction of Alexandra Wojciechowski, is Tuesday, May 14. All Ensembles play "Avengers Theme" and Falling Slowly from "Once." Symphony and Concert Orchestra performs "Egmont Overture" by Ludwig von Beethoven and "Hemispheres" by Richard Meyer. Symphony Orchestra plays "Glorious Plumage" by Richard Meyer. Concert Orchestra performs "Deja Vu" by Carold Nunez. String Orchestra plays "For the Star of County Down: the Gallagher Gal" by Deborah Baker Monday, "Power Shift" by Kathryn Griesinger and "Irish Party in the Third Class" from "Titanic." Chamber Orchestra performs "A Favor for House Atlantic" by Coheed and Cambria. C-Choir Strings play "Hope" by Apocalyptica.
The choral concert, under the direction of Brandon Fantozzi, is Wednesday, May 15 and the band concert, under the direction of James Wallace, is Thursday, May 16.
"What is the Cloud?" is the computer class at 7:00 p.m. Wednesday, May 15, 2019, in the conference room at the West Chicago Public Library, 118 West Washington Street. Library staff explains what it is and gives some tips so persons can make an informed decision about whether and how they want to use the cloud. To make a reservation, call the adult services department at (630) 231-1552, extension 4.
Community High School District 94 hosts a Retirement Celebration Open House from 3:15 to 5:00 p.m. on Tuesday, May 14, 2019, in Commons. 326 Joliet Street, Entrance H. The Honored guests are Dr. Douglas Domeracki, Superintendent; Edie Freund, Deans' Assistant; Dr. Hank Murphy, Teacher, Science Division; and Catherine Thielberg, Teacher, Special Education. (www.merleburl.com)
Due to the scheduled West Washington Street reconstruction from Clara Street to Sophia Street, the Railroad Day Parade is changed to 3:00 p.m. Saturday, June 8, 2019. Parade applications now are being accepted. Registration forms are available on chamber website www.westerndupagechamber.com, festivals tab. For more information, call (630) 231-3003 or email team@westerndupagechamber.com. The theme is "Metamorphosis," defined as: "a change of the form or nature of a thing or person into a completely different one, by natural or supernatural means." The chamber is conducting a survey for the 2019 Grand Marshal. Persons are asked to nominate someone who has made a positive change in the City, or in the lives of residents or the community at large. To make a nomination, visit facebookhttps://www.facebook.com/groups/WeGoPeople/permalink/2193843577372715/. Some time after Wednesday, May 15, the committee will decide who the top three candidates are; then another survey for votes will be on Facebook. Railroad Days Celebration still is Thursday through Sunday, July 11 to 14.
West Chicago City Museum Historiography program, a non-fiction book reading group, is at 1:00 p.m. Thursday, May 16, 2019, in the Museum, 132 Main Street. Guests can bring a lunch; dessert and a beverage are provided. The book to be discussed is "Never Caught: The Washington's Relentless Pursuit of Their Runaway Slave, Ona Judge" by Price Armstrong Dunbar. Copies of the book are available at the Museum and Library.
The book is a narrative of Ona Judge, George and Martha Washington's runaway slave, who risked all to escape the nation's capital and reach freedom in New England. Washington, when elected president, left his home in Mt. Vernon to serve in Philadelphia, the temporary seat of the nation's capital. Dunbar, doing intensive research, relates a powerful tale.
Dunbar is an author, historian and lecturer. She is the Charles and Mary Beard Professor of History at Rutgers University and is the recipient of Ford, Mellon, and Social Science Research Council fellowships. Dunbar was appointed the first director of the Program in African American History at the Library Company of Philadelphia. (www.merleburl.com)
The final program of the three series, focusing on themes of civic awareness and to encourage local participation in the democratic process, sponsored by The League of Women Voters of Wheaton and Cantigny Park, takes place at 6:30 p.m. Thursday, May 16, 2019, in the McCormick House, 1S151 Winfield Road. John Gable is the speaker at the third program, "Across the Political Divide." He discusses media bias and how it affects persons as consumers of news. He is CEO of AllSides.com, a website that examines and rates news source bias. Gable also is a partner in Living Room Conversations, an organization designed to increase understanding, reveal common ground and discuss possible solutions to controversial issues. To make a reservation visit the website wheatonlwvi.org.
League of Women Voters of Wheaton includes West Chicago, Warrenville, Winfield, Wheaton and Carol Stream. The League of Women Voters is a non-partisan organization that does not support or oppose any political party or candidate, but whose purpose is to promote political responsibility through informed and active participation of citizens in government. (www.merleburl.com)
Hawthorne's Backyard Bar & Grill, 1200 West Hawthorne Lane, hosts its annual Backyard Golf Outing, Saturday, May 18, 2019. The shotgun start is at 8:30 a.m. at Pheasant Run Golf Club, 4051 Main Street in St. Charles. The $100 charge includes golf, cart, driving range at the golf course, food at the course, followed by the pig roast at the restaurant. There is a $10,000 hole in one prize. The proceeds benefit Wildcat Booster Club of West Chicago Community High School. The name of the winning team is engraved on the annual golf outing plaque. Visit Hawthorne's to register.
Blooming Fest takes place from 9:00 a.m. to 3:00 p.m. Saturday, May 18, 2019, in the historic district. The day of fun includes the West Chicago Garden Club Plant Sale, food, entertainment, games and business, non-for profit organizations, craft and garden-related item vendors. (www.merleburl.com)
A fundraiser for Janine Havlicek Henning is from 1:00 to 5:00 p.m. Sunday, May 19, 2019, at American Legion Post 300 123 Main Street. There is a 50/50 raffle and food. She lost everything in the devastating house fire April 17 on West Grand Lake Boulevard. She also lost her father-in-law and a close friend.
The Downers Grove/Woodridge/Lisle, Glen Ellyn, Naperville and Wheaton Leagues of Women Voters sponsors "Equal Rights," a town hall and panel, at 4 p.m. Sunday, May 19, 2019, in the Visitors Center at Cantigny Park, 1S151 Winfield Road. Current and former state and U.S. congress members discuss HR1 and Campaign Finance Reform. The parking and program are free. Reservations are required and may be made at hhtp://bit.ly/EqualRights.
HR1, the For the People Act, has now been introduced in the U.S. Senate. The legislation proposes to modernize the election system, reform redistricting, and restore the Voting Rights Act. Leading this town hall discussion is U. S. Representative Sean Casten. The panel discussion focuses on campaign finance reform. In addition to Casten, the panelists are former State Senator Daniel Biss,  Illinois State Senator Laura Ellman and Illinois State Representative Suzy Glowiak.
The State of the City Address, sponsored by Western DuPage Chamber of Commerce, is at 6:00 p.m. Monday, May 20, 2019, at City Hall, 475 Main Street. Social time is at 5:30 p.m.
Americana Legion Post 300 Auxiliary once again is hosting its successful "Christmas in July" event. They host a dinner for 25 to 30 veterans at the DuPage Care Center, formerly known as the Convalescent Home, on County Farm Road. Each veteran receives a Christmas Bag full of goodies. The Auxiliary is seeking donations of new items. These are toiletries, such as lotions, body wash, toothbrushes and toothpaste; socks, preferably diabetic; paperback books, large print puzzle books, and magazines; grooming items, such as large combs and lip gloss; individually wrapped snacks, such as puddings, fruit cups, cookies, crackers, raising and snack-size chips and pretzels; and decks of cards. Monetary donations also are welcome. The last day for donations is Monday, June 10, 2019. Persons can drop off the donation in the bar at the Legion, 123 Main Street, use rear entrance. Bar opens 3:00 p.m. Tuesdays through Fridays, and 2:00 p.m. Saturdays and Sundays. (www.merleburl.com)
Bunker Bar & Grill, 216 Main Street, is now open. The new owner is Allan Gilbert. On the menu are appetizers, hamburgers, chicken tenders, BLT and meatball sandwiches, salads and 12 inch pizza.  It is the site of the former Cobblestone.
Sincere sympathy is extended to the family of Norma Jean Wissing, who's at the age of 93 passed away Tuesday, April 30, 2019.
Deepest sympathy is expressed to the family of Virginia E. Hamlin, who at the age of 87  passed away, Wednesday, May 1, 2019.
Sincere sympathy is extended to the family of Robert Lee Scott Holbrook, who at the age of 56 passed away Wednesday, April 24, 2019.
At the Thursday, April 25, West Chicago Elementary School District 33 Board of Education meeting, the three newly elected board members, Phebe Balzer, Rita Balgerman and Tom Doyle took the oath of office. Out going board members Dave Barclay and Gil Wagner were recognized for their dedication and outstanding leadership for the district. The newly seated board elected officers for a two year term. They are  Brenda Vishanoff, President; Chad McLean, Vice President, and Rita Balgeman, Secretary. (www.merleburl.com)
Also at the meeting, the Board selected Gloria Trejo as the new Assistant Superintendent for Teaching and Learning. She replaces Kristina Davis, who was named interim superintendent for the 2019/2020 school year. Trejo has more than 19 years of experience working in the field of education. Trejo is currently the Pioneer Elementary School Principal. She started at District 33 in 2001, working in various capacities including Lead Teacher, Director Of Second Language Learners and Principal. Trejo has been instrumental in the development and expansion of the District's Dual Language, Special Education, Gate and General Education programs. Prior to joining West Chicago District, she worked in the Bloomington Public Schools and Chicago Public Schools. Trejo is fluent in English and Spanish. (www.merleburl.com)
The Indian Knoll School leadership group delivered a bin of pull tabs collected by school to the Ronald McDonald House in Winfield. The bin weighed 50.55 pounds. The Ronald McDonald House receives money for recycling pull tabs
The Tuesday, April 30, 2019, issue of the "Daily Herald" featured a photograph by West Chicago resident Chase Monkemeyer. The photo of an Iceland waterfall appeared in the Photography Contest "Your Images" in the Neighbor section.
At the Tuesday, April 30, 2019, Community High School District 94 Board of Education meeting, new officers were elected. They are President, Renee Yackey, Vice President, Lauren Scanlan and Secretary, Lynn Casey-Maher.
Also at the meeting, the board selected Dr. William Dwyer as the new principal of West Chicago Community High School effective July 1, 2019. Dwyer replaces the current principal, Dr. Moses Cheng, who will become the Community High School District 94 superintendent beginning July 1, 2019.
Dwyer currently is the director of secondary teaching and learning for West Aurora School District 129, supporting staff at four middle schools and West Aurora High School. Previously, Dwyer was the assistant principal for curriculum and instruction at Oswego East High School, director of athletics at Oak Lawn Community High School, and assistant principal for athletics and activities at Rich Central High School. A former social studies teacher, Dwyer started his educational career in 2003 teaching U.S. history, world history, and psychology.
Dwyer holds a doctoral degree in curriculum and instruction from Northern Illinois University in DeKalb, a master's degree in educational administration from Governor's State University in University Park, and a bachelor's degree in history and secondary education from Augustana College in Rock Island. He resides in the western suburbs with his wife, Sara, and three young children; Liam, Josephine and Calvin. (www.merleburl.com)
Synergy Builders, headquartered at 850 Meadowview Crossing #13 in West Chicago, is expanding its business with the opening of a new showroom in Palatine.
At its Tuesday, April 30, 2019, special meeting, the Elgin Area School District  U46 board elected Sue Kerr, president; John Devereux, vice president; and Veronica Noland, secretary pro tempore.
At its Monday, April 29, 2019, special meeting, St. Charles Community Unit School district 303 elected Carolyn Warbel, president; Nicholas Manheim, vice president; and Jillian Barder, secretary.
Friday, April 26, 2019, found Western DuPage Chamber of Commerce CEO/President Dave Sabathne sitting on a child-sized table in a preschool class taught by Miss Jennie and Miss Lucetta at Educare of West DuPage. The three to five year old children listened intently as he read "Harold and the Purple Crayon." Upon completion, they presented a gift to the Chamber. It was the drawing of a tall oak tree with the thumbprints of the children as the leaves.
Sabathne said, "Reading to children helps build their vocabulary and understanding different meaning of words." A child learns many words in the first three years of their lives. "Yet not all of them have this opportunity due to different circumstance in their lives. Educare helps fill this gap." Sabathne added, "As has been said, 'learn to read, read to learn,'"
Michelle Zajac Esquivel, EWD Executive Director, explained, "We have only been doing the story time visits, formally, as part of our Spring fundraising and partnership initiative. In fact, Dave is only the second person to come here to participate in storytime and to receive a piece of artwork created by the classroom." The other was Nancy Perillo from FNBC Bank and Trust. "Since there is a limited supply of classroom art projects, not every reader receives a gift. We have been giving the gifts to major sponsors or contributors to our fundraising efforts, if they have given a financial donation or in-kind support." She added, "In the case of the Western DuPage Chamber of Commerce, they have been a good partner and "friend" to Educare West DuPage on numerous occasions. Wayne, specifically, has provided modest in-kind graphic design and marketing support to us, and he and Dave have been very inclusive of our school in chamber functions. We appreciate that!" (www.merleburl.com)
Becky and Ken Stout celebrated their 35th Wedding Anniversary Sunday, May 5, 2019.
My email address is merleburl@earthlink.net.