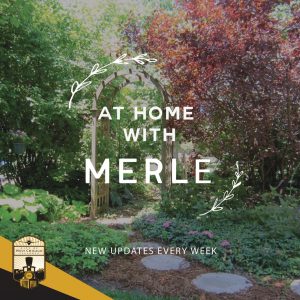 Veterans Day is Thursday, November 11, 2021. It originated as Armistice Day November 11, 1919, the first anniversary of the end of World War I. The armistice was signed on the 11th hour of the 11th day of the 11th month. In 1926 Congress passed a resolution for an annual observance and it became a national holiday in 1938. President Dwight D. Eisenhower officially changed the name from Armistice Day to Veterans Day in 1954. Veterans Day pays tribute to all American veterans, living or dead, but especially gives thanks to living veterans who served their country honorably during war or peacetime. Every Veterans Day, Arlington National Cemetery holds a Memorial service. The cemetery has graves of more than 400,000 people, most pf whom served in the military.
For the observance of Veterans Day, the banners of veterans are displayed on the Main Street lampposts in the historic downtown district. The double-sided banners feature a picture of the veteran and lists branch of military, rank and years of service. The City of West Chicago launched the program. West Chicago business Signarama created the banners. This program was initiated through West Chicago resident Judy Knaack. While on a trip she visited a town that had a patriotic display of street banners featuring the pictures of veterans who served in the military. Take the time to walk in the downtown area and read each of the banners.
There is going to be a Community Veterans Day Observance. Organized by the Auxiliary of Veterans of Foreign Wars Post 6791, it takes place at 10:00 a.m. at the Post, 431 North Neltnor Boulevard.
AROUND AND ABOUT
The West Chicago Library Gettin' Crafty program, "Thanksgiving Place Cards," is Thursday, November 11, 2021, in the main meeting room, 118 West Washington Street. Due to limited space, there are 2 classes. One is at 6:00 p.m. and the second one is at 7:00 p.m. Masks are required. To register, visit https://wcpld.info. Participants learn some creative lettering techniques and make decorative personalized name tags for their table setting. (www.merleburl.com)
West Chicago Park District hosts a Medicare Information Series. The second one takes place from 9:00 to 11:00 a.m. Saturday, November 13, 2021, at the ARC, 201 West National Street. This session cover show Medicare covers Diabetes, what is needed to have in order for Medicare to cover such services (Part B and D) testing, insulin pumps, therapeutic shoes or inserts.There is no charge, but registration is required at https://www.we-goparks.org/adult-program.
The West Chicago Public Library monthly Dialogue With the Director, Ben Weseloh, is at 10:00 a.m. Saturday, November 13, 2021, via Zoom. Persons can ask questions, make suggestions and/or voice opinions. Registration is required and may be made at https://wcpld.info, under calendar.
Trinity Lutheran Church , 328 George Street, holds its annual Christmas Sale and Luncheon from 10:00 a.m. to 2:00 p.m. Saturday, November 13, 2021. The sale included Christmas items, handmade crafts, bake sale and used treasures. The luncheon is from 11:00 a.m. to 2:00 p.m. On the menu is Sloppy Joes, salads, chips, dessert and beverage. The price is $7 per person, $3 for children age 10 and under.  Proceeds from event are divided between local and favorite charities, plus improvements to the church.  (www.merleburl.com)
Friends of the West Chicago Parks Foundation is having a Food Drive for Neighborhood Food Pantry Saturday and Sunday, November 13 and 14, 2021, at the ARC Center, 201 West Washington Street. Persons can drop off their donations from 10:00 a.m. to 2:00 p.m. at the front lobby. In addition to food, non-food items such as diapers, baby wipes, toilet paper, paper towels, personal hygiene items, dish soap and tissue also are needed. People who donate are entered into a raffle. Prizes include gift certificates to local restaurants, Turtle Splash passes and monthly gym memberships. For every pound of food donated, the Foundation will donate $1 up to $500 to the food pantry.
BYO Creativity is from 10:30 a.m. to 1:30 p.m. November 13, 2021, at Gallery 200, 103 West Washington Street. This is a time for persons to "bring your own" creativity and work on artistic/craft projects and, at the same time, meet and visit with people in the community. Craft projects include painting, drawing, yarn crafts, scrap booking or adult coloring. The tables allow ample space for persons to work on projects. This is a perfect opportunity to work on Christmas decor of gifts without interruption.Registration is not required, just drop in at the Gallery. At this time, masks are required. For information, visit https://www.facebook.com/groups/byocwc/about. (www.merleburl.com)
West Chicago resident and Gallery 200 member Sharon Malec has an art piece in the Nature Guilds Autum Art Exhibit at Morton Arboretum, 4100 Route 53 in Lisle. The exhibit ends Saturday, November 13, 2021.
Healthy West Chicago hosts a free virtual family cooking class, "Apple Pear Crisp" at 6:00 p.m. Wednesday, November 17, 2021, via Zoom. Chef Maria gives tips on eating healthy, saving time in the kitchen and involving children in food preparation, plus demonstrates how to make the featured recipe. Recipe ingredients are provided to the first 25 registered participants. The day to pick up supplies at the West Chicago Public Library will be communicated to those who registered first. To register visit healthywestchicago.org/newevents or https://bit.ly/3dTHq9y. For further information email Carly Smitherman at: director@healthywestchicago.org or call 630-230-6370.
The West Chicago Park District has a Sip and Paint event at 6:30 p.m. Wednesday, November 17, 2021, at the ARC, 201 West National Street. Abby Adams of Make YOU Brush is the instructor. Participants over the age of 21 can bring their own favorite adult beverage of wine or beer to sip while painting. The registration includes step by step instructions and necessary supplies for Seasonal Fun Art on 2 foot by 5 1/2 inch wood boards. Stencils are provided, no experience is necessary. The charge is $35. To register, visit we-goparks.org/adult-programs.
West Chicago City Museum presents the Historiography program, a non-fiction book reading group, at 1:00 p.m. Thursday, November 18, 2021, at the Museum, 132 Main Street. The book is "Courageous Women of the Vietnam War" by Kathryn J. Atwood. To get a copy of the book or for further information, visit Friends of West Chicago City Museum website, wegohistory.com or call (630) 231-3376. It is not necessary to read the book to attend.
The book is the untold stories of bravery exhibited by servicewomen and others involved in the Vietnam War. Each woman's story unfolds in a suspenseful, engaging way, incorporating plentiful original source materials, quotes, and photographs. Atwood is the author of three young adult collective biographies of women and war as well as the editor of Code Name Pauline, the memoirs of WWII SOE agent Pearl Witherington. (www.merleburl.com)
Hawthorne's Backyard & Grill, 1200 West Hawthorne Lane, has Painting and Potables event at 6:30 p.m. Thursday, November 18, 2021. Kelley Cappell, a professional artist, gives step-by–step guidance on creating a fall scene. The fee of $37 includes supplies, plus a two drink minimum. To register, call (630) 293-6700. (www.merleburl.com)
In partnership with Robert R. McCormick House at Cantigny Park, the League of Women Voters of Wheaton hosts their Civics Awareness program at 7:00 p.m.Thursday, November 18, 2021, via Zoom.To make a reservation visit Cantigny.org. A Zoom link to access the presentation is sent two days prior to the event.
The speaker is Rebecca Sive, author of "Vote Her In: Your Guide to Electing Our First Woman President," published in 2018. She examines the urgency of American women to attain equal executive power at all political levels, including the presidency, and offers a comprehensive strategy for every woman to be a part of that campaign .Sive is the author of three books on American women's politics and power, a motivational speaker, experienced media analyst and women's leadership strategist. She is a past faculty member of the University of Chicago Harris School of Public Policy and statewide governmental official.
League of Women Voters of Wheaton includes West Chicago, Warrenville, Winfield, Wheaton and Carol Stream. The League of Women Voters is a non-partisan organization that does not support or oppose any political party or candidate, but whose purpose is to promote political responsibility through informed and active participation of citizens in government.
The West Chicago Park District offers Parents Night Out from 7:00 to 10:00 p.m. Friday, November 19, 2021, at the ARC, 201 West National Street. Parents drop off children who are between the ages of three and 10 and then enjoy an evening together. Activities for the children include pizza dinner, games and crafts, plus staff-supervised free-play in the Treehouse. The charge is $5 per child for residents and $7 per child for non-residents. To make a reservation, visit https://www.we-goparks.org .
West Chicago Park District hosts a Medicare Information Series. The second one takes place from 9:00 to 11:00 a.m. Saturday, November 20, 2021, at the ARC, 201 West National Street. This session includes Medicare coverage of Diabetes, what is needed to have in order for Medicare to cover such services (Part B and D) testing, insulin pumps, therapeutic shoes or inserts. There is no charge, but registration is required at https://www.we-goparks.org/adult-program. (www.merleburl.com)
Girls of Today Leaders of Tomorrow once again is having its Tamale Sale December 4, 2021, at St. Andrew lutheran Church, 155 North Prince Crossing Road. It is pre-order only with orders due by Sunday, November 21, The selections are pork, chicken, cheese with chili; and sweet, strawberry or pineapple. Combos must be three of each for a half dozen and six of each for a dozen. The cost is $9 for half a dozen and $16 for a dozen; the cost for cheese with chili is $11 for half dozen and $18 for dozen. To order, email info@girls2leaders.org or visit www.Facebook.com/GirlsTodayLeadersTomorrow. As a side note, I ordered these tamales last year, delicious and my family devoured quickly.
Girls of Today Leaders of Tomorrow is based in West Chicago and is a 501c3 organization. It mission is to inspire and empower young women to find value within themselves and to achieve the best direction of their lives. The vision is to have a society of young women, who are confident, independent and able to motivate future generations.  As a side note, I order these tamales last year and they are delicious(www.merleburl.com)
The second and third grade squads of West Chicago Youth Cheerleading won first place in competitions and a bid for participation in the State Competition in November. The eighth grade squad took second place. There are high fees for competing in state and the organization is trying to raise funds to lessen the financial burden on their families. The goal is $7,000. To donate, visit https://gofund.me/ab6f8005. (www.merleburl.com)
West Chicago Park District has Paramount Theater series season program for adults. The second of the four musical productions.is "Cinderella." The time frame is 11:00 a.m. to 4:30 p.m. Wednesday, December 1, 2021. Persons should be at the ARC Center, 201 West National Street, by 10:45 a.m. The $58 charge includes the bus ride, lunch and the show. Trip is non-refundable and non-transferable unless there is a waiting list. At this time, the Paramount Theater requires photo ID, vaccination card and mask wearing. Lunch menu includes garden salad, rolls and butter, meatloaf, mashed potatoes with gravy, corn, and cookies/brownies, plus a non-alcoholic beverage. A cash bar is available. To make a reservation, visit https://www.we-goparks.org/adult-programs.
"Cinderella" is one of the most beloved and cherished fairy tales. This mesmerizing production gives us a familiar yet reimagined take on the story families have returned to over and over across generations. Fit for a royal ball, Paramount Grand Gallery's will be decked out for the season with a giant two-story, fully decorated Christmas tree and all the trimmings. (www.merleburl.com)
Healthy West Chicago  and City of West Chicago hold the annual Frosty Fest 5K Run/Walk, in person and virtual, at 8:30 a.m. Saturday, December 4, 2021. Registration starts at 7:30 and ends at 8:00 a.m. The in person event starts at Turner Court and goes through the streets of historic West Chicago. Age groups are 10 and under, 11 to 14, 15 to 19, 20 to 29, 30 to 39, 40 to 49, 50 to 59, 60 to 69 and 70 and over. The top three overall male and female participants receive awards, plus the top three males and females in each age category receive awards. The fee is $25 for residents, $30 for non-residents; $5 for student residents and $10 for students. There is a  processing fee for online registration. Race day registration is $30 for all runners and must be made payable by check to City of West Chicago. Race participants receive shirts and a swag bag filled with goodies. Persons must register by Monday, November 15, to guarantee shirt size. To register for in person and virtual, visit https://raceroster.com/events/2021/52620/frosty-5k-walkrun. (www.merleburl.com)
            With the partnership of Cantigny Park, the DuPage Convention & Visitors Bureau, and Mexican Cultural Center, a five-month outdoor art exhibit featuring dozens of mythical animals inspired by Mexican folklore. "Alebrijes: Creatures of a Dream World" opens at Cantigny from June 1, through October 31, 2022. Visitors will discover whimsical alebrije sculptures of assorted sizes throughout the gardens and grounds. A few of the creatures may turn up in surprising places. A side note: Pictures of the mythical animals to be on exhibit are on display at the Mexican Culture Center DuPage in Galley 200, 103 West Washington Street.
Six established artists from Mexico City, recruited by the Mexican Cultural Center, have signed on to create the alebrijes destined for Cantigny. The artisans belong to a collective that participates in the internationally known La Noche de los Alebrijes, a parade and festival in Mexico City held this time each year in celebration of Día de los Muertos, Day of the Dead.
Thirty smaller creatures, about 5 feet long, will be crafted in Mexico and shipped to DuPage. However, 18 larger ones—up to 13 feet tall and 8 feet wide—are to be constructed and painted in local studios. The artists will live and work in DuPage for three months leading up to the exhibition opening.
Before and during the exhibit, public and educational programming throughout DuPage will be extensive, from studio demonstrations and talks by the artists to lectures about Mexican heritage and culture. In addition, Cantigny itself anticipates numerous special events, such as themed garden tours and dinners, concerts by Mexican musicians, and artistic workshops for children.
The word alebrijes—pronounced ah-leh-bree-hehs—refers to imaginary creatures that possess elements from different animals. They originated in the 1930s from the vivid dreams of Mexico City artist Pedro Linares. The artistic tradition of alebrijesgained popular exposure in the United States with Coco, the 2017 Disney/Pixar film.
The Chicago-based McCormick Foundation, Cantigny's parent organization, awarded a grant to the Mexican Cultural Center DuPage to help make the exhibit possible, along with sponsorship funding from the National Museum of Mexican Art in Pilsen. The DuPage Convention & Visitors Bureau is working with the Illinois Department of Commerce and Economic Opportunity to secure additional resources and will commit marketing dollars to promote the event. (www.merleburl.com)
For the past 10 years, the staff of the West Chicago City Museum have been working with a manuscript about the history of the West Chicago Fire Protection District. The book, "Fires, Firemen and Fire Safety: A History of Firefighting in West Chicago," is by local writer Martha Joy Noble. She passed away on August 17, 2017, not living to see it published. Prior to its publishing in 2022, the Museum is launching a preview of the book with a chapter each month on its Facebook site, https://www.facebook.com/FriendsoftheWestChicagoCityMuseum/. The City Museum has worked to put local history photographs into the work and ensure it is available in a digital platform as well as available for on-demand purchase for a print copy. For further information, email sphalen@westchicago.org. (www.merleburl.com)
Support our local businesses. November is Pancreatic Cancer Awareness Month. Hawthorne's Backyard Bar & Grill, 1200 West Hawthorne Lane, hangs a ribbon with the name of persons who make a donation. Tony Mazzuca, an employee of the restaurant, matches the donation in of honor of his late wife, Debbie, who died from this disease. (www.merleburl.com)
A COVID-19 vaccination clinic is open from 2:30 to 6:00 p.m. Tuesdays at St. Andrew Lutheran Church, 155 North Prince Crossing Road. The clinic is for persons age 18 and older. To make an appointment, call the church office at (630) 231-3787 or email office@standrewlutheran.net.
A COVID-19 testing site is open from 8:30 a.m. to 12:30 p.m. Tuesdays and Thursdays in a VNA Health Care Mobile at St. Andrew Lutheran Church, 155 North Prince Crossing Road. There is no charge. Appointments are required and may be made at (630) 892-4355 or (847) 717-6455
The DuPage County Health Department developed a dashboard to provide information on the total number of people, in DuPage County, who have tested positive for COVID-19. In addition, the dashboard includes a map which shows the distribution of reported cases by municipality and is updated at 4:00 p.m. daily. DuPage County's "COVID-19 Dashboard" is a one-stop-shop for all the information it offers including a town-by-town breakdown of cases. As of Monday, November 8, 2021, there were 5,471 cases and 56 deaths; this is the number from the beginning of track recording.
To keep residents aware of community COVID-19 updates, the City has posted West Chicago's COVID-19 COMMUNICATIONS CENTER on its website, www.westchicago.org. It is located on the upper left-hand side in red. Clicking on this, residents can see the latest information.
Sincere sympathy is extended to the family of Mary C. Bieschke, who at the age of 66 passed away Thursday, October 28, 2021.
Deepest sympathy  is expressed to the family of Gerald E. "Jerry" Ruzicka, who at the age of 81 passed away Monday, October 11, 2021.
Sincere sympathy is extended to the family of Dahlas Gregory, who recently passed away.
Deepest sympathy is expressed to the family of John Winiecki, who at the age of 89 passed away Wednesday, November 3, 2021.
Sincere sympathy is extended to the family of David Williams, who passed away Thursday, November 4, 2021.
Sara Younis is the new School Health Operations Administrator in West Chicago Elementary School District 33. She graduated form Benedictine University in Lisle with an undergraduate degree in Biology, Her master' degree is in Public Health. She is certified in Health Education and Promotion and Health Management and Policy. She previously was a Public Health Advisor and Analyst for the Centers For Disease Control and Prevention. Younis is a member of the American Public Health Association. (www.merleburl.com) November is Pancreatic Cancer Month.
The sculptures of West Chicago resident and Chicago-based artist, Mike Baur recently were on exhibit at Water Street Studio in Batavia. He is best known for his architectural scale concrete and steel public sculptures, but is also prolific in smaller scale works, exploiting any and all available materials he can work with his hands. His sculptures can be found in numerous locations in Illinois, in the United States and in Spain. Among the places his works are located are Taragona, Spain, in the Illinois Department of Transportation Building in Springfield, on the campus of Elgin Community College, in Northpoint Marina in Winthrop Harbor and the Nathan Manilow Sculpture Park. (www.merleburl.com)
The figures are finally in on the items collected at the Winfield Township Recycling Extravaganza. There were 73 volunteers to assist the persons in the 406 vehicles; 239 had items for electronics, 209 had paper for shredding, 68 had paint for Epaint, and 58 had items for Flat Can. Recycling items collected for SCARCE included 2 boxes of record albums, 33 boxes of books, two boxes of miscellaneous school/office supplies, and 1 box of Christmas lights. Other items collected included 2 bicycles, 555 eyeglasses, 25 flags, 53 fire extinguishers, 22 propane canisters, 14 cell phones and 10 gallons of cooking oil. Co,600 pounds. Flat Can restyling items totaled 49 pounds. Epaint collected 3.5 toes and 535 gallons, totaling 3,477 pounds. The total amount of pounds collected for Elgin Recycling was 66.668 pounds. This included 15.748 pounds fo TV/Monitors, 10,228 pounds of low grade electronics and 3,422 pounds for scrap metal/miscellaneous electronics.
For the City of West Chicago Leaf Raking event, organized by the West Chicago Police Department, more than 70 volunteers helped rake the yards of senior citizens. The volunteers of individuals, families and groups then enjoyed a lunch of pizza at the Fox Community Center. Menard's donated the Kraft leaf bags and Groot Industries made a special trip to pick up the leaves. (www.merleburl.com)
At the Monday, November 1, 2021, meeting, City Council approved the Master Services and Purchasing agreement with Axon Enterprises for an Axon Interview System for the amount of $83,502.50 payable over five year with an annual payment of $16,700.50.
Also approved was the resolution for an Amusement Tax Rebate Agreement revision Cascade Drive-in Theater. Per the Item Summary, the resolution passed approved May 3, 2021, with the owner of 1100 E. North Avenue to rebate funds payable to the City by Cascade Drive-in. However the owner information has been revised by the owner. The Chicago Title Land Company is the holder of the beneficial interest of the trust is still the owner, Apercen Partners, LLC is no longer the manager. William Hartwig, who was the manager of Apercen Partners, is now listed as the manager of the East North Avenue. LLC. Approval of the License Revision Agreement was based on the same management information.
Again there was much discussion, both for and against Video Gaming during public participation and unfinished business. Since the meeting was via Zoom, City Administrator Michael Guttman read all the comments received by 4:00 p.m. Monday. This took approximately 30 minutes. One of the proposed ordinances was allowing video gaming and regulations and the other amends the City liquor codes for licensing video gaming establishments. During the discussion, the alderman voiced their opinions The two ordinances passed. Voting yes were Ward 1 Alderman Lori Chassee, Ward 2 Aldermen Jayme Sheahan and Heather Brown, Ward 3 Alderman Chris Dettman, Ward 4 Alderman Melissa Birch, Ward 5 Alderman Chris Swiatek, Ward 6 Aldermen Becky Stout and Jeanne Short and Ward 7 Alderman Joe Morano. Voting no were Ward 1 Alderman Jim Beifuss, Ward 3 Alderman Al Hallett, Ward 4 Alderman Sandy Dimas, Ward 5 Alderman Matt Garling and Ward 7 Alderman John Jakabcsin. The regulations include that owners must possess a liquor license for at least a year; these reflect restaurants, social clubs such as the American Legion and Veterans of Foreign Wars. Except for usage required by State law, there is no advertising of video gambling within the establishment and elsewhere on the property, including banners, flags. A maximum of six video gambling  terminals are allowed depending on the restaurant seating. The annual license fee per terminal is $1,000. Staff estimates potential video gambling revenue at $143,000. Video gambling is scheduled to begin January 1, 2022.
My email address is merleburl@earthlink.net.