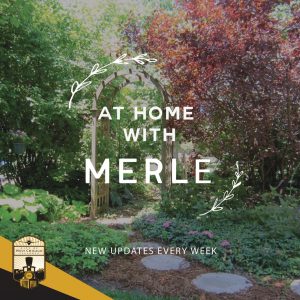 This day, November 11, 2020, is the anniversary of the signing of the armistice, which ended the World War I hostilities between the Allied nations and Germany. On the 11th hour of the 11th day of the 11th month of 1919 an armistice between Germany and the Allied nations came into effect. Veterans Day is intended to honor and thank all military personnel who served the United States in all wars, particularly living veterans.
The original concept for the celebration was for a day observed with parades and public meetings and a brief suspension of business beginning at 11:00 a.m. In West Chicago, the businesses closed, the public gathered and children in school marched to the area where the flag stood, the northwest corner of corner of West Washington Street and Main Street. There a short ceremony was held.
May 13, 1938, an Act passed that made the 11th of November in each year a legal holiday—a day to be dedicated to the cause of world peace and to be thereafter celebrated and known as "Armistice Day." It was set aside to honor the veterans of World War I, known as the Great War. However after World War II and Korean War (Police Action), a public Act was passed June 1, 1954, November 11 became a day to honor American veterans of all wars. President Dwight D. Eisenhower signed a proclamation naming November 11 as Veterans Day. The day is "a celebration to honor America's veterans for their patriotism, love of country, and willingness to serve and sacrifice for the common good."
Although the Annual community Veterans Day Ceremony did not take place this year due to COVID-19, the significance and importance of the day remains the same. (www.merleburl.com)
AROUND AND ABOUT
The wearing of masks during COVID-19 might hide the somewhat unkempt look of members of the West Chicago Police Department during the No Shave November campaign 2020. Police Chief Mike Uplegger again put a moratorium on the Police Department policy regarding facial hair on officers. It is all for charity. Participating officers make a small donation to the campaign, which is devoted to raising awareness and money for cancer research and treatment. The giving to charity can continue into the month of December. Officers then can keep the whiskery faces by making a second donation to Illinois Law Enforcement Torch Run fo Special Olympics and Special Olympics Illinois. (www.merleburl.com)
"Tea With Florence Nightingale" is the West Chicago Public Library program at 7:00 p.m.Thursday, November 12, 2020, via Zoom. This year, 2020, is the International Year of the Nurse. To make a reservation for the program, visit wcpld.info, under events calendar.
Megan Wells, national touring award winning actress and story teller, portrays Florence Nightingale, known as "the Lady with The Lamp." She was born in 1820 and died in 1910. Known best as the founder of modern nursing, Nightingale was a British nurse, social reformer and statistician. Her experiences as a nurse during the Crimean War were the foundations in her views about sanitation. She established St. Thomas' Hospital and the Nightingale Training School for Nurses in 1860. With her efforts to reform healthcare, she influenced the quality of healthcare in the nineteenth and twentieth centuries.
Wells has more than 40 years of experience to develop an extensive story repertoire. She is among the top literary storytellers in America, winning awards which include Circle if Excellence Award, National Storytelling Network, and Joseph Jefferson Award. She has a Bachelor of Fine Arts degree in Theater Arts from Illinois Wesleyan University and a Masters in Fine Arts in Directing from Illinois State University.
The addition of two Flu Shot Clinics are for ages 3 to 64 at St. Andrew Lutheran Church, 155 North Prince Crossing Road. One is from 2:30 to 4:30 p.m. Friday, November 13, and the other is from 8:00 to 11:00 a.m. Saturday, November 14, 2020. There is no charge for the uninsured. Most insurance is accepted. There is no co-pay or deductible. Appointments are not needed. The clinics are the result of partnerships of Healthy West Chicago, St. Andrew Lutheran Church, Northwestern Medicine and WeGo Together for Kids.
Flu Clinics for persons ages10 to 64 are from 10:00 a.m. to noon, Friday, November 13, in the back parking lot at Wegner School, 1189 Marcella Lane, and from 10:00 a.m. to noon, Monday, November 16, in the parking lot near the main entrance at Aspen Ridge Apartments, 1440 S. Neltnor Boulevard. (merleburl.com)
DuPage County Household Hazardous Waste Event is from 8:00 a.m. to 3:00 p.m. Saturday, November 14, 2020, at the DuPage County Fairgrounds, enter at County complex, 421 North County Farm Road. Acceptable items are Used oil, used, Antifreeze/Old Gasoline/Auto Fluids; Household Chemicals and Cleaners; Solvents/Pool Chemicals; Cooking Oil; Poisons/Pesticides; Paint thinners; Aerosol paints; Oil-Based Paints and Stains; and Unwanted Medication (Non-DEA controlled.) Other items are; Lawn and Garden Chemicals; Liquid and Solid Fertilizers; Rechargeable and Lithium Batteries; Automotive and Boat Batteries; Fluorescent Light bulbs. Limit of 15 per car; Compact Fluorescent Lights; Mercury and Mercury Containing Items; Small Propane Tanks Only' and Small Refrigerant Tanks Only
Unacceptable items are Ammunition; Fireworks and Explosives; Fire Extinguishers; Latex-Based Paint; Sharps/Syringes; Medical Waste; DEA Controlled Medication;DEA Controlled Substances; Radioactive Material; GasCylinders ,except small handheld propane; Refrigerants, except small handheld size; Household Garbage; Business or Institutional Waste; Empty Containers; and Traditional Recyclables. (www.merleburl.com)
Wayne Township Senior Center partners with DuPage Senior Citizens Council to provide meals to seniors age 60 and over, who reside in DuPage or Kane counties. Pick up for the five frozen meals is Thursday, November 19, 2020, at the township, 27W031 North Avenue..Pick up time for persons with the last name beginning with A through M is from noon to 12:30 p.m., with last names beginning with N through Z is from 12:30 to 1:00 p.m. Multiple persons from one home can qualify, but each person must pre-register. Persons stay in their cars and wear masks. To register, call (630) 231-7175.
West Chicago City Museum and Warrenville Historical Society present the Historiography program, a non-fiction book reading group, at 1:00 p.m. Thursday, November 19, 2020, via Zoom. The book is "You Never Forget Your First: A Biography of George Washington" by Alexis Cox. To get a copy of the book or for further information, visit Friends of West Chicago City Museum website, wegohistory.com or call (630) 231-3376.
Taking a closer look at the first president, Cox finds George Washington is not quite the man everyone remembers. She investigates with rigorous research some of the myths, and discovers more truths about him. Cox makes history fun with her wit in writing. The book is not a typical biography.
In partnership with Cantigny Park, the League of Women Voters of Wheaton hosts a Civics Awareness program at 7:00 p.m. Thursday, November 19, 2020, via Zoom. Professor Steve Schwinn presents the program, "What now that the election is over? The best and worst case scenarios — where do we go from here? "To make a reservation visit my.lwv.org/illinois/wheaton/calendar/civic-awareness. A Zoom link to access the presentation is sent two days prior to the event.
Schwinn is a professor at University of Illinois/Chicago John Marshall Law School. He discusses the results of the Tuesday, November 3, election and where the nation goes from here. It is difficult for anyone to know what will happen following the November elect, but professor Schwinn will help persons to understand any legal proceedings and previous precedents.
League of Women Voters of Wheaton includes West Chicago, Warrenville, Winfield, Wheaton and Carol Stream. The League of Women Voters is a non-partisan organization that does not support or oppose any political party or candidate, but whose purpose is to promote political responsibility through informed and active participation of citizens in government. Persons can submit any questions they have to blaimins@gmail.com before the event. During the presentation, attendees use the chat box located on the bottom of the Zoom screen. (www.merleburl.com)
Wayne/Winfield Area Youth/Family Services is having a "Goodbye 2020 Getaway" Raffle. Only 100 tickets are available. The ticket price is $20 and are available now through 11:59 p.m. Friday, November 20, 2020. The winner is randomly selected at 7:00 p.m. Monday, November 23. To purchase tickets, visit https://www.ways4change.org/fundraising_activities.
The prize is an eight-day/seven night condominium/hotel vacation for up to four people. This is provided by Travel Advantage Network from one of their excess vacation destinations. To see available choices visit www.planwithtan.com/plan/excessinventory. (www.merleburl.com)
West Chicago Public Library holds Turkey Tales Story N' Stroll for families with children ages 2 to 11 at Reed Keppler Park, 201 West National Street. It takes place from Monday, November 23, through Sunday, November 29, 2020. The outdoor adventure begins with numbered storybook pages at the pathway alongside The Shell, While enjoying the scenery, families read an interactive story. Fall Craft and Scavenger Hunt kits are available at the library curbside pick up, 118 West Washington Street, one week prior to the event. Participants are encouraged to take a picture of their families on the walk and completed scavenger hunt to post on the library's Facebook page, www.facebook.com/wcpld/, for an entry to win a Gingerbread House Building Kit. (www.merleburl.com)
The West Chicago Public Library, 118 West Washington Street, hosts a Blood Drive for Versiti Blood Centers of Illinois Tuesday, November 24, 2020. It takes place from noon to 5:00 p.m. on the mobile coach in the library parking lot. To make a reservation, visit https://donate.illinois.versiti.org/donor/schedules/drive_schedule/5589551. Walk-ins are welcome, but those with appointments receive priority. A photo ID is required. For further information call or text Camille Piazz, amount representative, at (847) 305-9998.
Despite COVID-19, the annual Frosty 5K Run/Walk takes place, only virtually. The dates are anytime between Friday, December 4 through Sunday, December 13, 2020. The registration fee is $10, which includes a long-sleeve shirt and swag bag. To guarantee a requested shirt size, persons should register by Sunday, November 15. To register, visit : https://raceroster.com/events/2020/35577/frosty-5k-virtual-runwalk.
There is no official race course, participants can use their favorite outdoor 5K route, treadmill of the ARC Center track. The Park District will provide one-day passes to each participant that can be used to run the 5k either on their treadmills or track.
For persons whose last names begin with A through N, shirt and swag bag pick up is from 6:00 to 77:00 p.m. and for participants whose last names begin with Q trough Z, pick up time is 7:00 to 8:00 p.m. Wednesday, December 2. 2020, at the Arc Center, 201 West National Street. (www.merleburl.com)
West Chicago still will be alive with holiday spirit, although in a different way. To celebrate the traditional Frosty Fest and North Pole Adventure, the City of West Chicago and West Chicago Park District are having a Holiday House Decorating Contest. To participate in the contest, fill the form at https://form.jotform.com/202594838715162.
Homes must be decorated by Monday, December 7, 2020. Judges view the homes between Monday, December 14, and Wednesday, December 16, 2020 with winners announced Friday, December 18, 2020. Prizes are for first, second and third places, plus People's Choice. (www.merleburl.com)
In the General \Election ballot Tuesday, November 3, 2020, the West Chicago Park District had a referendum question for reducing the number of Commissioners from seven to five. It passed with a vote of 7,551 to 4,221 with a little more than 70 percent of district residents voting (unofficial results). With the passage of the referendum and two unforeseen Park Commissioner events in September and October, there is one four-year unexpired term and one two-year unexpired term open for the April 6, 2020, Consolidated Election. Candidate packets are available from 8:30 a.m.to 4:30 p.m. Monday through Friday at the ARC Center, 201 West National Street. A minimum of 32 signatures is needed.
In the prospective candidate packets of all taxing bodies, persons are advised to obtain legal advice on the following subjects, legal qualifications for office; the proper method for completing the petition forms with respect to the office; the minimum number of signatures required; and the qualifications of the signers and circulators. Taxing bodies do not provide legal advice to candidates. Materials and information are distributed as an aid to assist persons in the areas of information.
Maggie Capettini, past education coordinator at West Chicago City Museum, has paintings in two juried exhibits. "Rain on Moose" was on display at the 42nd Whitewater Valley Art Competition on Richmond, Indiana, which had 54 pieces by 46 artists. The exhibit is online through Thursday, December 31, 2020, at. www.iue.edu/gallery/competition/2020.php, Her painting "Westward" is on display in the 76th Annual Wabash Valley Competition at Swope Art Museum in Terre Haute, Indiana. The juror Louis Cox had 498 entries and he selected 76 artists from five states. Capettini's painting won two awards, the Eleanor Cox Reid Award of Recognition and the Ellie and Richard Templeton Purchase Award. The exhibition continues through January 10, 2021. Her little Buddha was in her first east coast exhibit and now it is in her first west coast exhibit at the Parklane Gallery in Kirkland, Washington. Persons can view online at https://parklanegallery.org/winter2020/. (www.merleburl.com)
CORRECTION: In the November 4, 2020, column, it said that I send the column to the City by 6:00 p.m. Tuesday. It should have read 6:00 a.m.
Due to new COVID-19 restrictions limiting number of persons allowed in gatherings, most churches will resume online services only. Check the websites and Facebook pages or call church offices to find times and information.
The DuPage County Health Department developed a dashboard to provide information on the total number of people, in DuPage County, who have tested positive for COVID-19. In addition, the dashboard includes a map which shows the distribution of reported cases by municipality and is updated at 4:00 p.m. daily. DuPage County's "COVID-19 Dashboard" is a one-stop-shop for all the information it offers including a town-by-town breakdown of cases. As of 4:00 p.m. Monday, November 10, 2020, there were 1,732 cases and 15 deaths. It is important to remember to follow the social distancing order, wear masks and wash hands.
A COVID-19 testing site is open from 8:30 a.m. to 12:30 p.m. Tuesdays and Thursdays in a VNA Health Care Mobile at St. Andrew Lutheran Church, 155 North Prince Crossing Road. There is no charge. Appointments are required and may be made at (630) 892-4355 or (847) 717-6455. DuPage County offers free COVID-19 testing at the DuPage County Complex, 421 North County Farm Road. The sites open from 7:00 a.m., to noon Monday through Friday. Since it is a drive-thru testing site, individuals give themselves a nasal swab test with instructions from staff.
To keep residents aware of community COVID-19 updates, the City has posted West Chicago's COVID-19 COMMUNICATIONS CENTER on its website, www.westchicago.org. It is located on the upper left-hand side in red. Clicking on this, residents can see the latest information.
Sincere sympathy is extended to the family of Sean George Finnegan, who at the age of 79 passed away Friday, October 30. 2020.
Thirty-three students from West Chicago Community High School were inducted into the National Honor Society Thursday, October 29, 2020, at a virtual ceremony. To view the ceremony visit www.d94.org/NHS2020. The National Honor Society sponsor is teacher Brigitte Debs.
Inductees include Marla Chavez, Eleanor Gerster, Margaret Hancock, Sophia Johnson, Hadi Khamsi, Allyson Krause, Jack O'Donoghue, Brianna Roskilly,Paloma Aguado, Charles Cardenas, Alexandra Elizondo and Kayson Garn.
Others are Swapna George, Maxwell Harris, Vincent Lamantia, Nikhil Myers, Leslie Najera-Rivas, Jane Osielski, Brianna Pechman, Cecilia Santiago, Lilabeth Sokolewicz, Brendan Sulit, Acilia Viscogliosi, Natalie Wilderman, Brooklynn Worth, Christopher Yera, and Meadow Zomparelli, Charles Baumgartner, Justin Blackburn, Lyndi Bressner, Annie Gillespie, Lyniah Lee and Bridget Weber.
The National Honor Society is an organization that honors high school students for their academic excellence, character, leadership and service to their school. (www.merleburl.com)
With 130 entries into the Pumpkin Decorating Contest, sponsored by the City of West Chicago and West Chicago Public Library, there were many great pumpkins for people to select their favorites.
In the 7 & under age category, First Place winner was The Grinch by Heidi H., age 7; Second Place winner was Baby's First Pumpkin, Eliza Eliza T., age 9 months; and Third Place winner was Batpkin by Areane G., age 4.
Winning in the 8 to 12 age category were First Pace The Witch by Cristan G. Age 11; Second Place Captain Underpants by Jesus G. age 8; and Third Place Boba Witch by Christopher T., age 11.
In the age 13 to 17 age category, winners were First Place, Mr Eyeball by Maggie B., age 13; Second Place, Poison Pumpkin by Aylin D., age 17; and Third Place, Star Wars BB-8 by Daniel G., age 13.
Winning in the Family/Adult Category were First Place, Baby Yoda's First Halloween, Amy G. Adult; Second Place, Lil Pumpkin's Day Off, Luiciana P., adult; Third Place, Cthulhu by Sebastian C., adult. (www.merleburl.com)
West Chicago resident Kathy Steere has a couple of entries in the VirtualQuiltShow.com through Sunday, November 15, 2020. She won Best Sewing Machine Workmanship for "Shadow Climber" in the full size innovative category at Mancuso's Pacific International Quilt Festival .Her quilt art entries, "Zoicenian" won first place and "Chantilly Nights" won second place in the biennial Prairie Star Quilters Guild quilt show.
Although schools were open via partial in-person and remote learning, students n West Chicago Elementary School District 33 remembered and celebrated Veterans Day 2020. All students were encouraged to wear red white and blue.
Early Learning Center colored flags, marched and sang patriotic songs.
At Gary School, primary students watched a video and read a book about Veterans Day .Students read and wrote about veterans. Intermediate students also watched a video, discussed the history of Veterans Day and how families recognize the holiday today. Fifth graders sang a patriotic melody.
Turner School students in kindergarten through second grade listened to the "Star Spangled Banner" and drew a picture of the American flag. They also were encouraged to show pictures of family members who served in the armed force. Third through fifth graders watched a BrainPop video on Veterans Day. They also created a virtual book about a veteran and added it to a digital wall, plus could write a thank you letter to a veteran
At Currier School, kindergarten students viewed pictures of military uniforms. They had a choice of making a video message or a digital card. The first grade team read a picture book about the holiday and watched a Discovery Education streaming video, "Holiday Facts and Fun: Veterans Day," learning what this holiday is and why it is important the students. Also they could either write a letter to a veteran they know or color and American flag. Second and third grade teams read a nonfiction passage from Readworks, such as "A Day for Veterans." After the reading, the students discussed the passage. Third graders wrote a letter to the troops in the Marine Corps to be delivered to an alumnus, who now is serving. To start the discussion on Veterans Day, fourth grade students engaged in a BrainPop on the Armed Forces. They completed shared reading activity accessed via the user Teacher website. Fifth grade students read and discussed "The History of Veterans Day" and then created a drawing and a written summary about what they learned.
Kindergarten students at Indian Knoll School watched a Veterans Day video, read a decodable book, colored a Veterans Day booklet, wrote letter and drew pictures for veterans. Third graders also watched a video and wrote thank you letters to veterans. Also watching a video were fourth graders. The fifth graders read a Veterans Day start and then completed writing on the importance of the soldiers and remembering veterans.
At Wegner School, kindergartners read Scholastic News about veterans and told about three things they learned about veterans in Seesaw. First graders read and discussed "Veterans: Heroes in Our Neighborhood" by Valerie Pfunderstein. Second graders read "The Wall," wrote letters to a veteran or an individual currently serving. The third graders read and discussed "Veterans Day" by Amy Weber. After reading a passage on the history of Veterans Day, the fifth graders created a timeline of events that led to this holiday.
At Pioneer School families and staff were asked to bring a photo of a loved one who served in the military, which were displayed in the main hallway. All classes read books and completed writing/drawing activities.
Sixth graders at Leman Middle School read and analyzed a nonfiction article, "The History of Veterans Day", plus drafted thank you letters to veterans. Seventh graders worked in conjunction with First Division Museum at Cantigny Park in creating thank you cards to be sent to various veterans' organizations. These include One Savvy Veteran, Honor Flight Chicago, American Legion Cantigny Post 556, and local college veteran associations. In small groups, 8 Blue and 8 White researched each branch of the military. Looking at what each branch does and comparing the numbers of veterans in each group, they also were looking at ways to help veterans locally and across the world.
My email address is merleburl@earthlink.net.