The excitement and enthusiasm continued to grow among the students,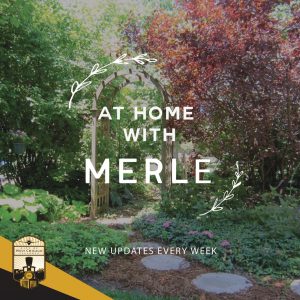 faculty and staff of West Chicago Community High School and throughout the community as the high school's Boys Soccer team headed into the finals and culminated in winning the Class 3A Boys Soccer Championship with a score of 2-0 against Morton High School. This is the first time in 45 years that the high school won a state championship, which was for football in 1974 and, in fact, only the second sports state title in the school's history.
The school held a pep rally prior to the semi-final game against Edwardsville High School. The spirit of all was almost magical with an electrical sense of energy and pep, The game was a little bit of a nail biter with overtime playing a part, but ended perfectly with a score of 2-1.
Although there were many fans for the semi-final game, there was a very large crowd at the final. They filled both sides of the grandstands and were lined up against the fence. In fact, another record may have been broken for crowds attending a soccer championship game.
Of course, with a win, the team could not come quietly into town. Escorted by West Chicago Fire Protection District and West Chicago Police Department vehicles had sirens sounding and lights flashing, plus many cars with blaring horns joining in the procession to the high school. There a large crowd greeted them, many pictures were taken. The smiles on the faces of the team members are memorable.
Members of the team are David Kuehn, Luis Parra, Bryan Bonilla, Ben Suddeth, D'Marcus Marin, Jahir Martinez, Tristan Alfaro, Diego Cortes, Moises Morfin, Brian Nieves, Jessie Hernandez, Jonathan Sanchez, Alonso Salinas, Brayam Barrios, Alex Chegue, Alejandro Cadena, Isaias Palacios, Alexis Arroyo, Juan Hernandez, Luca Stary, Roberto Mendoza, Carlos Ramirez, Diego Martinez and Armando Garcia. The head coach is Jose Villa and the assistant coach is Dorian Carrasco. (www.merleburl.com)
What truly impressed me were the thoughts of the players and coaches. Coach Villa said, "We are proud of these boys for not only bringing the team together, but also the community. They are playing for their town." Player Morfin reiterated this statement, "We did it for our town and for ourselves."
Our community has the opportunity to celebrate. WCCHS hosts a Community Celebration to honor the 2019 Illinois High School Association Class 3A Boys Soccer Champions at 4:00 p.m. Sunday, November 17, in Bishop Gym, 326 Joliet Street, entrances C or H. (www.merleburl.com)
AROUND AND ABOUT
WeGo Wildcats Special Olympics Club basketball team competes in the Wheaton-Warrenville tournament Sunday, November 17, 2019, at Wheaton-Warrenville High School, 1920 South Weisbrook Road in Wheaton
Gallery Theater, 129 Main Street, presents "Bistro De L'Amour" and "Reconciliation," written and directed by West Chicago resident Tom Rieser. Performances are at 7:30 p.m. Friday and Saturday, November 15 and 16, and at 3:00 p.m. Sunday, November 17, 2019. Ticket price is $18 and $16 for senior citizens. To make a reservation, call (630) 234-5919, email GalleryTickets@gmail.com or on line www.gallerytheaterstudio.com
In "Bistro De L'Amour" couples and would-be-lovers sort out their lives and problems at a one-time local watering hole, which now is a sophisticated French bistro in suburban Milwaukee. "Reconciliation," is a suite of ten-minute vignettes in which characters explore their own reconciliation to others and events.
Cast members are Gary Kujawinski, Jo Ann Kujawinski, Sarah Knauf, Jill Orr, Lynn Meredith, Jake Harrison Murphy, Brandon Michael Bunn, Jean Austin, Julie Hurt and Margie Gustafson. Others are West Chicago residents Mark Fortman and Maureen Navadomskis, Janette Jacobs, Mark Furlong, Jacquie Weirich, Josh Medina, Arlene Arnone and Helen Larsen. (www.merleburl.com)
Wayne/Winfield Area Youth/Family Services offers hour-long computer classes for senior citizens, 27W031 North Avenue. Not only do seniors learn basic skills, but also have the opportunity to socialize. The fee is $2. Reservations are required and may be made by calling (630) 231-7166. Beginner classes are at 1:00 p.m. Tuesdays. "Introduction to Pinterest" class is at 4:00 p.m. Monday, November 18, 2019.
West Chicago Public Library District holds a Tech Time Drop-in from 6:30 to 8:30 p.m. Wednesday, November 20, 2019, in the conference room, 118 West Washington Street. Using their own device or one of the library's laptops, attendees practice their technology skills such as basic computer and mobile device skills, Word, Excel, Internet, social media, tablets and phones. To register, call the adult services department at (630) 231-1552, extension 4.
West Chicago City Museum Historiography program, a non-fiction book reading group, is at 1:00 p.m. Thursday, November 21, 2019, in the Museum, 132 Main Street. Guests can bring a lunch; dessert and a beverage are provided. The book to be discussed is "The Great Crash of 1929" by James Kenneth Galbraith. Copies of the book are available at the museum and library.
The book examines the causes, effects, aftermath and long-term consequences of the 1929 financial collapse, while at the same time describing how the people and the corporations were at the heart of the financial community and how they were affected by the disaster. The Monthly Atlantic wrote, "Economic writings are seldom notable for their entertainment value, but this book is. Galbraith's prose has grace and wit, and he distills a good deal of sardonic fun from the whopping errors of the nation's oracles and the wondrous antics of the financial community."
Galbraith is an American economist who frequently writes for the popular press on economic topics. Some of his other books include "The End of Normal: The Great Crisis and the Future of Growth" "The New Industrial State Money: Whence It Came, Where It Went" and "The Predator State." Currently he is a professor at the Lyndon B. Johnson School of Public Affairs and at the Department of Government, University of Texas in Austin. (www.merleburl.com)
In partnership with Cantigny Park, the League of Women Voters of Wheaton hosts a Civics Awareness program Thursday, November 21, 2019, in the McCormick House at Cantigny, 1S151 Winfield Road in Wheaton. Social time is at 6:30 p.m., followed by the program at 7:00 p.m. The topic is "Elections 101-How Campaigns Make Decisions on Voter Outreach" presented by Abby Witt. Complimentary coffee and dessert are served. Parking is free. Tram service is available. Registration is required for the free program. To register visit https://www.eventbrite.com/e/fair-tax-funding-education-and-pensions-ticket.
Witt is a partner at Arena Consulting. She has fifteen years of experience in grassroots engagement across the political, government, and advocacy fields. At the congressional, statewide, and presidential levels, she has worked six election cycles. Witt is a graduate of American University in Washington, DC.
We-Go Community Theater of the West Chicago Park District presents "Mary Poppins Jr" in the Fine Arts Center at Wheaton Academy, 900 North Prince Crossing Road. Performances are at 7:00 p.m. Thursday and Friday, November 21 and 22, and at noon, Saturday, November 23, 2019. The ticket price is $7 in advance, purchased by Monday, November 18, and $10 at the door. To purchase tickets in advance, visit the park district website, www.we-goparks.org or stop in at The ARC, 201 West National Street.
Due to the resignation of Diana Gunderson, effective January 1, 2020, the West Chicago Park District is accepting applications for the position of Commissioner on the Park District Board now to Saturday, November 30, 2019. This is for a two-year unexpired term from Tuesday, January 7, 2019, through May 2021. Applicants must be 18 years old or older and a resident of the West Chicago Park District. Persons interested must provide a one-page letter describing why they wish to serve on the board and the completed Prospective Park Commissioner Questionnaire on the district website www.we-goparks.org, under Welcome, Board of Commissioners. The application packets may either be mailed to West Chicago Park District, Attn: Board Secretary, 201 W. National St., West Chicago, IL 60185 or emailed to mmedeiros@we-goparks.org.
The Board of Park Commissioners acts as the legislative and policy making body of the District in the operation, control, improvement, and planning of its parks, recreation programs, facilities, personnel and fiscal operations management. Meetings are at 6:00 p.m. the first and second Tuesdays of the month.
Persons purchasing gasoline from the designated West Chicago Community High School pump at the BP Pride Store gas station, 1905 Franciscan Way, can contribute to the spirit of the high school. Each time persons fill their tank, the WCCHS Athletic Department receives three cents per gallon purchased. The program continues through January 1, 2020. Proceeds go towards revamping athletic spaces for the athletes who participate.
Sincere sympathy is extended to the family of Robert Craig Jongsma, who at the age of 58 passed away, Wednesday, October 30, 2019.
Deepest sympathy is expressed to the family of Patricia Galis, who at the age of 79 passed away Monday, November 4, 2019.
Sincere sympathy is extended to the family of Kenneth Peterson, who at the age of 82 passed away Friday, November 8, 2019.
There was extensive vandalism at the West Chicago Metra Station, 508 Main Street. Per West Chicago Police Department Community Relations Officer Robyn Nielsen, "Officers responded to the depot early Friday morning, November 8, 2019. The West Chicago police officers identified a person of interest and are working with the Union Pacific Police on the case. There is no threat to the community and no charges have been filed as of yet." Union Pacific and the City of West Chicago worked to repair the damage to the station, which was closed until repairs were completed. It is now open.
Among the almost 2,000 people taking part in climbing the 103 floors to the top of the Willis Tower during Sky-Rise Chicago Sunday, November 3, 2019, West Chicago Fire Protection District firefighters Brendan O'Leary, Scott Hamlin and Lou Carre. This was fundraiser for the Shirley Ryan AbilityLab, a research hospital helping those with rare conditions or injuries.
DuPage Water Commission was the Recipient of the 2019 Gold Award for Exceptional Utility Performance from the Association of Metropolitan Water Agencies at the 2019 Executive Management Conference in Newport, Rhode Island. It was one of two utilities in the nation recognized for its exceptional utility performance. Accepting the award were DuPage Water Commission Chairman Jim Zay and the commission's general manager John Spatz. The Association of Metropolitan Water Agencies is an organization of the largest publicly owned drinking water systems in the United States. Its membership serves more than 156 million people from Alaska to Puerto Rico with safe drinking water. (www.merleburl.com)
All the schools in West Chicago Elementary School District 33 observed Veterans Day in special ways. Staff, faculty and students were encouraged to wear red, white and blue.
Preschoolers in Early Learning Center colored flags, marched and sang patriotic songs.
At Gary School the day began with the Chorus singing the National anthem and all saying the Pledge of Allegiance. Students read and wrote about veterans. Primary students drew thank you pictures, which were delivered to Veterans of Foreign Wars Post 6791. Students also are collecting pennies for the post and when the collection period ends will present a check to the post.
Currier School kindergarteners read a story about a veteran, tried on a uniform from the Vietnam War and made cards for veterans at the Illinois Veterans Home in La Salle. First graders read a picture book about Veterans's Day, wrote a letter to a veteran and colored an American Flag. West Chicago Police Officer Jacob Fuller talked about the armed forces to the first grade team. Second and Third grade teams read a non-fiction passage from Readworks and discussed the comprehension questions that went with the passage and had conversations about the importance of celebrating veterans. Third graders wrote a letter to the troops in the Marine Corps to be delivered to an alumnus, who now is serving. Fourth grade students engaged in a Brain Pop on the Armed Forces to kick off a discussion about Veterans' Day, plus completed a shared reading activity regarding Veterans' Day. Fifth grade students read and discussed "The History of Veterans Day"
Indian Knoll School, the day began with the Pledge of Allegiance and recognition of Veterans Day. All students wrote and read about veterans. The Multiple Learner Program students wrote thank you notes to veterans. Kindergartners read an age-appropriate book and made a booklet, "Thank You Veterans." Second graders worked at home to create a star featuring a veteran's name and the branch of service the person served. These were hung in the hallway to show the Veterans Wall of Honor The fifth grade Leadership Team created a large mural to honor the veterans and organized a time on Skype with an active member of the military who has a cousin at the school.
Pioneer School asked families and staff to share a picture of a loved one who served in the military to display in the main hallway. Students read books about veterans and completed writing/drawing activities.
In addition to singing patriotic songs, students at Turner School participated in journal writing, reading books about veterans, had World War II displays from relatives and memorabilia gathered from different sources, plus displayed student-made murals and posters. Fifth grade teacher Gino Barrto, a Marine veteran, received special recognition for his service to our country. A veteran, the father of second grade teacher Kim Croy visited her class.
At Wegner School, the day started with a school-wide message that included the pledge and a moment of silence. Wegner's Chorus sang several patriotic songs. Students wrote letters to thank veterans, read a variety of books and watched videos.
Through various school subjects, students at Leman Middle School participated in a variety of activities. Sixth grade Red and Blue teams read and analyzed a nonfiction article, "The History of Veterans" and created a lap book to demonstrate what they learned. The sixth grade White team had a question and answer session to understand the role of the soldier in the military, past and present. Included in the discussion was a list of organizations that help veterans. Seventh graders continued the annual cross team activity where students looked at the history of Veterans Day, colored turkeys and wrote thank you cards to veterans in the veterans hospital in Maywood. Eighth Grade Blue and White teams researched each branch of the military, looking at what each branch does and compared the number of veterans in each group. They also found ways to help veterans locally and across the world. Eighth grade Red team learned about Russell Haas, the grandfather of teacher Matthew Wood. He served in World War II and was a POW during the last six months of the conflict. Wood has a collection of memorabilia relating to his grandfather's service as a B-17 navigator.
Benjamin School District 25 schools, Evergreen Elementary School and Benjamin Middle School, host assemblies. Veterans are guests of honors. All students belonging to Scout organizations were encouraged to wear their uniforms. The school veteran-related service project is The Fisher House. The Fisher House is "a home away from home" for family members, caregivers or loved ones of patients receiving medical care at major military and VA medical centers.
Through SCARCE, West Chicago Environmental Commission and United Methodist Church of West Chicago co-hosted the third pumpkin composting drop off Saturday, November 2, 2019, at the church and collected two tons. This is double the amount from last year. As a last-minute partner, the Warrenville Park District brought their pumpkins to the event. Assisting were members of the church Green Disciples Brian Hendricks, Judi and Mike Horsley, and County Board District 6 member Bob Larson. The pumpkins then are delivered to Willow Ranch Composting Facility in Romeoville. Composting pumpkins keeps waste out of the landfills, reduces greenhouse gas emissions and creates a natural fertilizer. (www.merleburl.com)
Named to the DuPage County All-Area Boys Soccer Team by the "Daily Herald" were West Chicago Community High School students Jahir Martinez and Ben Suddeth, and Wheaton Academy student Logan Finnegan. Martinez received all Upstate Eight Conference and all-sectional recognition.
West Chicago Community High School foods and fashion teacher Angela Gentile received a $2,000 grant for her classroom and free Bears tickets from Symetra Heroes in the Classroom Chicago, which recognizes outstanding teachers. (www.merleburl.com)
West Chicago Elementary School District 33 Board of Education has been working with BWP and Associates to conduct a superintendency search. In September, many staff members, parents, students and community members participated in focus groups and an online survey to identify key characteristics of this next leader. After meeting with several candidates the board has narrowed the field to two finalists and anticipates naming the next district superintendent in mid to late November.
The weather was a little brisk, but sunny, as family, friends and community leaders gathered for changing the name of Easton Park to Don Earley Park Saturday, November 2, 2019. Easton was the first park of the district. Early was part of the initiative in the forming of the Park District. Since its inception in 1972, he served on the boat and participated in the programming. (www.merleburl.com)
Veterans of Foreign Wars Post 6791 Auxiliary donated $500 to the Neighborhood Food Pantries in West Chicago.
West Chicago Fire Protection District has a new piece of equipment, Medic 5 ambulance. It is stationed at Fire Station 5, 1641 Atlantic Drive, replacing an older 2006 ambulance. (www.merleburl.com)
Fall weather was ideal for the leaf raking event Saturday, November 9, 2019. Approximately seventy-five volunteers raked the yards of 29 senior citizens, filling 868 bags. To start the morning, the volunteers enjoyed coffee, hot chocolate and donuts donated by Maureen Margolis and her son Shawn Stonequist. Menards donated the leaf bags and Groot made a special trip to pick up the bags of leaves Monday, November 10. After raking, volunteers had pizza and beverages. (www.merleburl.com)
At its Annual HarvestFest Dinner-Auction, Neighborhood Food Pantries presented its Neighborhood Servant Awards to two West Chicago churches, "who exemplify the heart and spirit of a true Neighborhood Servant." First Congregational Church, a longtime partner of NFP, now worshipping with First United Methodist Church of West Chicago, dedicated a significant portion of the proceeds from the sale of its building on Route 59 to building a new food pantry on the site at 123 Fremont Street. This partnership with the Risch-Dieckmann Family Foundation made this possible. By accepting the donation of the building, St. Michael's United Church of Christ led the renovation of the new facility, and accepted the responsibility of ownership and a new level partnership with NFP in the operation of the new pantry which will serve many more West Chicago families. Also receiving special recognition for their major contributions in the renovation efforts at the building were Bob and Barb Dieckmann, Alex Golovin, and Bob's brother Dave Dieckmann. (www.merleburl.com)
A nice-sized crowd braved the winter storm to attend the Community Veterans Day Service at American Legion Post 300. Legion Post Commander Bill Birch was the moderator, who welcomed the guests. Leading the invocation and benediction was Julia Doggett, Chaplain of American Legion Post 300 Auxiliary.
West Chicago Community High School choir, under the direction of student Maura Mika, sang the National Anthem and "America the Beautiful." Band students Nathan Hilner and Nick Dupree, played "Taps," which echoed throughout the room. Mayor Ruben Pineda was the guest speaker. (His speech is on the City website, www.westchicago.org.) Birch presented a $500 check for the local Neighborhood Food pantries to Nancy Andrews, site coordinator. A luncheon from Augustino's Rock & Roll Deli and Grill was served with the goodwill cash offering designated for the food pantry raised $185.
My email address is merleburl@earthlink.net.