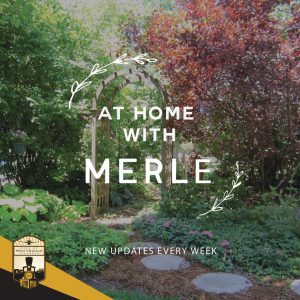 A nice-sized crowd attended the Veterans Day service Sunday, November 11, 2018, at the Veterans of Foreign Wars Post 6791. Terry Adams, president of the Auxiliary, was the moderator. Auxiliary member Ethel Waterhouse gave the invocation and reading of a tribute. Members of the American Legion Post 300 and the VFW presented the 21-gun salute, followed by the playing of "Taps" by Jeri Rethford and Nathan Hiltner, students at West Chicago Community High School. Mayor Ruben Pineda gave the keynote address.
"Good morning and thank you for the honor and privilege of speaking to you on what is an annual occasion of great importance.
"Today we celebrate all veterans – men and women currently serving our country, those in the reserves awaiting their next tour of duty, our retired military, those who made it home and are back in civilian life, like my nephew Staff Sergeant Edward Thomas Pineda who served six tours of duty, one in Iraq and five in Afghanistan, and those who have gone before us.We celebrate those veterans among us today, sitting in this room, many proudly wearing some vestige of the uniform – a hat, a medal, or an emblem of their military branch. We salute you today, and thank you for your courage and willingness to serve. Simply raise your hand while the rest of us stand in your honor and share our gratitude through our thankful applause.
We are humbled to stand in your midst. You are our heroes and we want you to know the deep appreciation we feel for your service to our country. We also acknowledge and celebrate those who cannot be with us today, many who are residing in assisted or full-care facilities, many who have been laid to rest in our cemeteries. Our country has benefited, and continues to benefit, from their selfless contribution to freedom.
We also wish to thank the families who have suffered their own personal battle, supporting their loved one in another part of the world, waiting and praying for their safe return.
This year marks the 100th anniversary of the Armistice of WWI, November 11, 1918. The War ended on the western front through an armistice between the Allied nations and Germany that took effect on the "eleventh hour of the eleventh day of the eleventh month."
According to our City Museum's archives, the initial call up of drafted men sent 12 West Chicagoans to the War in September 1917, when the population of our town was around 2,500. Three Ball sons enlisted in the Navy in August 1918.
The War killed over 15 million, with at least half of those civilians, and wounded at least 23 million more soldiers. Four West Chicagoans paid the ultimate price by their service in World War I. J. Wesley Diebold died of Spanish Flu in 1918; Elmer E. Hayward was wounded on November 10, 1918, the day before the fighting ended, and died 13 days later and was awarded a Gold Star; Herbert Shadle who died on July 19, 1918; and Fred Voelz who died on July 17, 1918.
The Great War, otherwise known as the War to End all Wars, unfortunately was not that at all, and was proceeded by many other fierce battles in the decades that followed. Each one took great men and women as their casualties.
The world owes a debt of gratitude to the men and women of the United States armed forces also, for what they have done to secure freedom abroad. During an Official State visit in Washington D.C. earlier this year, French President Emmanuel Macron placed a wreath on the Tomb of the Unknown Soldier at Arlington National Cemetery, and awarded 94-year old William Barr, a WWII Air Force Chief Master Sgt. E9, a veteran of the Battle of the Bulge, with the French Legion of Honor Medal at the French Embassy. "During World War II, your generation decided to take all the risks to protect France," said Macron. "You fought for freedom. Eternal gratitude from the French people."
Let us never forget the courage and valor of veterans from every generation, including our current military which stands ready to defend our country and everything for which it stands.
There are several ways to help our US veterans:Do some Hospital & nursing home visits, contact a veteran and offer to drive them around and help with errands, offer your services, get involved with therapy dogs and definitely thank and support our veteran dogs, they served too, and deserve our love and respect, hire a vet. help with professional services, like legal services, financial services, donate, donate, donate, reach out and help or vets with PTSD, but more than anything we need to help our homeless Vets. They should not be living in the streets. It's important not to forget these men and women…. and dogs.
Thank you for being here today to honor and support our Veterans. May God bless them and those who have gone before them, and may God bless West Chicago and the United States of America."
Adams gave a short speech. "Today we honor all of our veterans…who unselfishly placed their lives on the line for our freedom. Those men and women were ordinary people…until they heard the call of duty and answered it. They left their families…their homes…and their lives…not for recognition or fame or even the honor we bestow on them today. They fought to protect our country…to maintain our way of life. As we honor our veterans and remember their great deeds, let us also salute those who are currently fighting for our freedom. The War on Terrorism has helped us all realize how truly unique the American way of life is. The freedom we enjoy is extremely special, and that is why we must defend it. So now is the time to not only to honor those who have fought or are fighting for our freedom…it also is the time for each of us to take part in protecting it. The defense is not just for those in the military, each of us shares that duty and responsibility…Veterans Day is not just a day for veterans—it is a day to remember why they were fighting  and a day for all of us to begin our journey of protecting our freedom and the future of many generations."
AROUND AND ABOUT
West Chicago City Museum Historiography program is a non-fiction book reading group. The discussion group meets at 1:00 p.m. Thursday, November 15, 2018, at the museum, 132 Main Street. Guests can bring a sack lunch; dessert and drinks are provided.
The book under discussion is "Sharp: The Women Who Made An Art of Having An Opinion" by Michelle Dean.  Her book tells about ten women, who are from different backgrounds and had vastly divergent political and artistic opinions. The women are Dorothy Parker, Rebecca West, Hannah Arendt, Mary McCarthy, Susan Sontag, Pauline Kael, Joan Didion, Nora Ephron, Renata Adler and Janet Malcolm. Call the museum at (630) 231-3376 for further information.
West Chicago Public Library District offers Online Genealogy at 6:30 p.m. Thursday, November 15, 2018, in the small conference room, 118 West Washington Street. Participants learn how to do online genealogy with an emphasis using Ancesty.com and other library resources. Class size is limited to nine persons. To make a reservation, call adult services department at (630) 231-1552, extension 4.
In partnership with Cantigny Park, the League of Women Voters of Wheaton hosts a Civics Awareness program Thursday, November 15, 2018, in the McCormick House at Cantigny, 1S151 Winfield Road in Wheaton. Social time is at 6:30 p.m., followed by the program at 7:00 p.m.The topic is "Fixing Corruption." A question and answer session follows. Complimentary coffee and dessert are served. Tram service is available. Registration is required for the free program. To register visit www.wheatonlwvil.org. Parking is free.
The speaker is Donna Limper of the Leadership Team of the DuPage County chapter of Represent Us, which is the nation's largest grassroots anti-corruption campaign. She discusses ways that citizens can have a voice in combating corruption.
West Chicago Park District Community Theater presents "Madagascar, Jr." Performances are at 7:00 p.m. Thursday and Friday, November 15 and 16, and at noon Saturday, November 17, 2018, in the Fine Arts Center at Wheaton Academy, 900 North Prince Crossing Road. The ticket price is $10; tickets are available at the door.
The musical is based upon DreamWorks animated motion picture. The animals escape from their home in New York City's Central Park Zoo and find themselves on an unexpected journey to King Julien's Madagascar.
The three West Chicago service clubs of Kiwanis, Lions and Rotary hold a Winter Coat drive through  Friday, November 16, 2018. Needed are new and/or clean slightly used coats for children and adults. Boxes are located at the ARC Center, 201 West National Street; Augustino's Rock & Roll Deli & Grill, 200 E. North Avenue; Ball Horticultural Company, 622 Town Road: City Hall, 475 Main Street; West Chicago Public Library, 118 West Washington Street;  Kindred Roasted Coffee,148 West Washington Street; West Chicago Community High School, 326 Joliet Street' The UPS Store, 1879 North Neltnor Boulevard; and Murphy Ace Hardware, 319 South Neltnor Boulevard.
Distribution of the coats to local families takes place from 8:00 a.m. to noon Saturday, November 17, 2018 , at First United Methodist Church of West Chicago, 643 East Washington Street. (www.merleburl.com)
Gallery Theater, 129 Main Street, presents "The Last Romance" by Joe Di Pietro. Performance dates are at 7:30 Friday and Saturday, 16 and 17, and at 3:00 p.m. Sunday, November 18, 2018. The ticket price is $15 and $14 for senior citizens. To order tickets, call (630) 234-5919, email GalleryTickets@gmail.com or on line www.gallerytheaterstudio.com.
Cast members are Gary Murphy, Cheryl Rice and Arlene Amone Bibbs. The director is Janet Gilleland.
Ralph is a lonely widower, who unexpectedly has a second chance at love. He attempts to woo the elegant, but distant Carol. Defying Carol's reticence, and his lonely sister's jealousy, Ralph embarks on the trip of a lifetime and regains a happiness seemed all but lost. (www.merleburl.com)
Wayne/Winfield Area Youth/Family Services offers hour-long computer classes for senior citizens, 27W031 North Avenue. Not only do seniors learn basic skills, but also have the opportunity to socialize. The fee is $2. Reservations are required and may be made by calling (630) 231-7166. Beginner classes are at 1:00 p.m. Tuesdays. "Introduction to Facebook" class is at 4:00 p.m. Monday, November 19, 2018.
West Chicago Public Library District, 118 West Washington Street, Food for Fines ends Wednesday, November 21, 2018. During this time period the library accepts donations of non-perishable food in payment for fines. One item equals one dollar in forgiven fines, up to a maximum of  $6. This is not applicable to charges for lost or damaged materials or collection agency fees. Patrons not owing fines also may contribute to the food drive. The proceeds benefit the Neighborhood Food Pantries site in at Real Life Church campus, 525 North Neltnor Boulevard. Call access services at (630) 231-1552, extension 2.
Several of the local churches hold services Thanksgiving Eve, Wednesday, November 21 or Thanksgiving Day, Thursday, November 22, 2018.
St. Andrew Lutheran Church, 155 North Prince Crossing Road, Thanksgiving Eve service is at 7:00 p.m. followed by a pie fest and fellowship.
St. Mary's Catholic Church, 140 North Oakwood Avenue, has an English Mass at 9:00 a.m. and a Spanish Mass at 10:30 a.m. Thanksgiving Day.
Trinity Lutheran Church, 331 George Street, Thanksgiving Eve service is at 7:00 p.m.
Registration for the 2018 Frosty Fest 5K Run/Walk is now open online at https://raceroster.com/events/2018/20316/frosty-5k-and-kids-fun-run. Registration forms also are available at City Hall, 475 Main Street. Presented by the City of West Chicago and Healthy West Chicago, the event takes place Saturday, December 1, 2018, starting in Turner Court. Packet pick up and registration is at 7:30 p.m. and the race begins at 8:30 a.m. The free Kids Fun Walk, a 200-yard dash down Turner Court for children age 10 and under, begins at approximately 9:30 a.m. Age groups are 10 and under, 11 to 14, 15 to 19, 20 to 29, 30 to 39, 40 to 49, 50 to 59, 60 to 69 and 70 and over. The top three overall male and female participants receive awards, plus the top three males and females in each age category receive awards. The fee is $25 for residents, $30 for non-residents; $5 for student residents and $10 for student non-residents. There is a $2 online procession fee. Registration deadline is Friday, November 30. To receive a Frosty t-shirt in a guaranteed size, participants should register by Wednesday, November 14. Kids Fun Run participants receive a finisher's ribbon. For further information, call Special Events Coordinator Bethany Bayci at (630) 293-2200, extension 176 or email bbayci@westchicago.org.
Frosty Fest Procession is at 4:00 p.m. Saturday, December 1, 2018. The committee is looking for parade participants, such as individuals, bands, organizations, churches, or businesses. If interested, call Bethany Bayci at (630) 293-2000, extension 176.
All aboard for the Polar Express held by the West Chicago Park District. It takes place Saturday, December 15, 2018. The first train departs at 11:15 a.m., the second train departs at 3:15 p.m. and the third train departs at 7:15 p.m. The charge is $18 per person. Registration is now open for residents and may be made in person at the ARC, 201 West National Street, or on line at www/we-goparks.org. Each child receives a drink, cookies and a gift from Santa. (www.merleburl.com)
West Chicago Police Department once again is working with the DuPage County Marine Corps League to collect toys for the US Marines Corps Reserve "Toys for Tots" program. The ages are from infant through 16 years of age. Toys are donated to children in local area communities. Drop off new unwrapped toys during regular business hours of 7:00 a.m. to 7:00 p.m. Monday through Friday, through Friday, December 21, in the decorated box in the lobby at the police station, 325 Spencer Street. Stuffed animals, should be placed in a clear plastic bag and toy weapons are not accepted. The toys then go to a warehouse, where they are sorted and distributed. The department will accept toys for a short period of time after the holidays for last minute requests that could not be filled before the holiday. The police department only collects the toys and is not in charge of distribution. Persons wishing to be on the list to receive toys should visit the website www.toysfortots.org, navigate to the Request Toys tab and then click DuPage County. For further information, call Police Officer Mike Zepeda, who coordinates the program in West Chicago, at (630) 293-2222. (www.merleburl.com)
First United Methodist Church of West Chicago, 603 East Washington Street, is the site for PADS. With the temperatures turning colder, many of the men guests at PADS are in need of gloves, stocking caps and large-size sweatpants for layering under regular clothing or for sleeping.The items do not need to be expensive as much of the cold weather clothing must be discarded, often donated to a resale operation, when the temperatures turn warmer. PADS guests must travel light as most walk, bike and take the train and are limited as to what they can carry around. To arrange a time for drop off, call the church eat (630) 231-3344 or email wegoumcucc@gmail.com.
Neighborhood Food Pantry located on the Real Life Church campus, 525 North Neltnor Boulevard, needs volunteers to pick up donations of food at nearby stores. The times open are from 12:30 to 2:00 p.m. Mondays, 1:00 to 3:00 p.m. Wednesdays and from 11:00 a.m. to 2L30 p.m. Fridays. For further information or to volunteer, call Nancy at (630) 605-0887.
Augustino's Rock & Roll Deli and Grill celebrates its 40th Anniversary this month.
Sincere sympathy is extended to the family of Alejandro Nicolas, who at the age or 26 passed away Thursday, November 8, 2018.
Deepest sympathy is expressed to the family of Ken Beardsley, who at the age of 91 passed away Monday, November 12, 2018.
Approximately 40 community volunteers including members of Boy Scout Troop 33, West Chicago Community High School and Norton Elementary School PTO, raked the yards of 28 senior citizens during the annual Senior Leaf Raking event Saturday, November 3, 2018. In addition to the volunteers, West Chicago Park District  and West Chicago Public Works assisted. Contributing to the success of the event were Menards donating numbers lawn bags, Groot Industries doing a free leaf pick up after the event, Parra's Bakery donating bakery items, Subway discounting the price on sandwich trays and Western DuPage Chamber of Commerce donating the use of the Community Center. (www.merleburl.com)
At the Monday, November 5, 2018 meeting, City Council approved several contracts for chemicals used at the Water Treatment Plant. One was a contract for Rotary Hydrated lime in the amount of $360,050, a unit price of $180.50 a ton delivered, to Mississippi Lime Company of St. Louis, Missouri. Approximately 1,900 tons are used annually. Also approved was a contract for Liquid Sodium Hypochlorite for the amount of $59,076 to Olin Chlor-Alkalai Products and Vinyls of Downer s Grove. This is a unit price of $147.69 a ton delivered. Approximately 400 tons are used annually. Another contract was for  Liquid Carbon Dioxide in the amount of $37,500 to MacCARB, Inc. of Elgin.
Council approved the contract for the 2019 Right-of-Way Maintenance Program for the amount of $122,505 to Classic Landscaper, Ltd. of West Chicago.
Also approved was a contract for the 2019 Janitorial Services for Municipal Buildings in the amount of $67,234 to Crystal Maintenance Services Corporation of Mt. Prospect. This involves eight City-owned and maintained facilities.
DuPage Flight Center continues to receive recognition by the Paragon Aviation Group. At the National  Business Aviation Association Conference, the Paragon Aviation Group awarded the 2018 Paragon Network™ FBO Member of The Year to DuPage Flight Center for the second year in the row. This award is voted on annually by the member Flight Based Operators, who choose the FBO that demonstrates outstanding commitment to the network through continuous dedication, enthusiasm, and professionalism.
Kristine Klotz was the recipient of the 2018 Award of Excellence. She is the Concierge at DuPage Flight Center.
Last year the recipient of the 2017 Manager of The Year, voted on by Paragon Corporate, was awarded to Brian DeCoudres, General Manager at DuPage Flight Center.
Per the Paragon Aviation Groups website, "The Paragon Network is a distinguished network of independent FBOs that provide an elite experience to general aviation travelers world-wide. Paragon Aviation Group performs a comprehensive audit of the facility and services offered to ensure the quality of the member base before any FBO joins the Paragon Network. Each member FBO must comply with a set of strategically developed core standards to remain in the group. Paragon Aviation Group facilitates The Paragon Network."
WeGo Wildcats Special Olympics Club lost the Wednesday, November 7, 2018 basketball game against Glenbard North with a score of 35-24. Club president Dave Hempe said, "We could not make a layup to save our lives."
Nathan Rutledge, a senior at West Chicago Community High School, is the Academic Achiever for the month of October 2018. He is the first recipient of the new recognition, which acknowledges students with the top 10 grade point averages throughout the school year.
With a GPA of 5.622, Rutledge has the highest GPA among students at WCCHS. He has earned High Honor Roll status every semester of his high school career, and is a member of National Honor Society, and the Spanish Foreign Language Honor Society.
His participation in extracurricular activities includes being a member of  Science Club and a three-sport scholar-athlete, playing golf, hockey and lacrosse. He was named All-Conference for both golf and hockey, and was named All-State for hockey. Rutledge also is a 4-year member of the lacrosse team.
After graduation, Rutledge plans to study Engineering at University of Illinois in Purdue, or Northwestern University in Evanston. (www.merleburl.com)
Kamal Patel, a senior at West Chicago Community High School is the Student of the Month for October 2018. His selection was due to his optimism, work ethic and leadership.
He has been on Honor Roll or High Honor Roll every semester of his high school career. Patel has a cumulative weighted GPA of 4.850 and is a member of the Spanish Foreign Language Honor Society.
His participation in extracurricular activities includes being a member of Health Occupations of America, Math Team, Business Professionals of America and Student Council. A three-year member of the Cross Country team, Patel was a captain both junior and senior years. He also ran Track & Field for 3 years, and will compete again this spring.
Outside of school, Patel volunteered at Central DuPage Hospital for the past year, and at BAPS Temple for the past five years. He has a part time job as a pharmacy technician.
Upon graduation, Patel plans to attend University of Illinois in Chicago for undergraduate studies, hoping to become a pharmacist. He plans to join a running club at UIC. (www.merleburl.com)
Niki and Quinn McAuley celebrated their 25th Wedding Anniversary Wednesday, October 24, 2018.
A special mention and thanks to members of the West Chicago Police Department, who served in the United States Armed Forces and now serve our community. They are Sergeant John Zurick, Sergeant Joe Gaztambide, and police officersMike Zepeda, Don Landbo, Andrew Alaniz, Antonio Reyes, Robert Winton, Michael Cummings, Jacob Fuller, Christopher Richards, Blake Bertany, Daniel Diveley and Derek Mielke.
My email address is merleburl@earthlink.net.