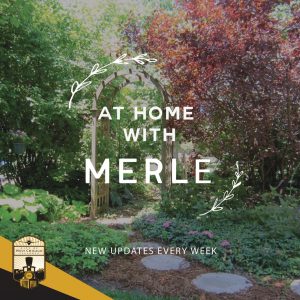 The darkness of the early morning hours did not stop the flow of conversation at the annual Business Professionals of America and Western DuPage Chamber of Commerce annual breakfast and program at West Chicago Community High School..The time passes quickly during the breakfast segment; Chamber members learn about the students goals for the future and students learn about the responsibilities and careers of the Chamber members.
Paul Filary, Director of Operations at Kramer Tree Services, Inc., said, "Most students were very engaged and involved with extracurricular activities and wanting to better their chances at a successful career. They were very open to speak with and it did not take much enticement to get them to engage."
West Chicago resident Evelyn Canabal, owner of Professional Development Services, agreed. She added, "This program exposes the students to more of real life, learning the motivation of Chamber members and learning business issues, a part of growth in the community and Chamber members become acquainted with the future business leaders. The face-to-face conversations lead to a better understanding."
Following the breakfast is the program, which usually involves a speaker or panel discussion. It was a different format this year, the Chamber members presented job interview scenarios with the students. Prior to starting the individual interview sessions, Chamber President/CEO Dave Sabathne gave a few pointers common to all interviews. These included having eye contact, dressing appropriately and giving a good handshake. He demonstrated several different types. "This is a time your character, skills, experience and resume are highlighted." Another important factor of an interview is promptness. "It is better to be a little early."
"I liked the interview approach because it made the experience more interactive and valuable for both the student and the professional. It was a great way to learn of their interests and to help advise them on how they can achieve their goals," said Filary.
Not only did Chamber members interview, "but we also were able to give them feedback, which prepared them for interviews now, for after school jobs, internships and other employment opportunities," said Canabal. She added, "I liked this format of interactivity between Chamber members and students and feel there should be more during the year. However, for this breakfast and program format, I think there should be a variety, exposing them to different factions of the business world. Another benefit is new members of the Chamber and BPA experience different aspects."
Filary said, "I see this program as a major benefit for the high school students to be exposed to local industry professionals and learn of the professional work place. Gaining a level of comfort and confidence speaking and interacting with industry professionals is a valuable opportunity for the student's career development. Additionally, it was a great experience for me, helping teach and advise students on interview and professional communication skills." (www.merleburl.com)
AROUND AND ABOUT
First United Methodist Church of West Chicago, 603 East Washington Street, is the site for PADS. With the temperatures turning colder, many of the men guests at PADS are in need of gloves, stocking caps and large-size sweatpants and sweat tops for layering under regular clothing or for sleeping. Also there is a need for women's sweat pants and tops and socks. The items do not need to be expensive as much of the cold weather clothing must be discarded, often donated to a resale operation, when the temperatures turn warmer. PADS guests must travel light as most walk, bike and take the train and are limited as to what they can carry around. Persons can drop off donations from 9:00 a.m. to 4:00 p.m. Tuesdays and Fridays or to arrange a time for drop off, call the Church at (630) 231-3344 or email wegoumcucc@gmail.com.
A local group, "The People of Amtgard" have an exhibit for the month of November in the Corridor Corner display case at the West Chicago Public Library, 118 West Washington Street. The display features armor and other weapons used in the Medieval live-action role play group. In addition, there are some photos showcasing the group at different events. (www.merleburl.com)
The Friends of the West Chicago City Museum 2019 ornament is now available. It highlights the historic landmark, the Women's Christian Temperance Union fountain, capturing it in its original location at the intersection of Main and Washington streets. It provided refreshment for both people and horses. It was moved in 1909 to make way for the interurban line, the Aurora Elgin & Chicago. In 1997 it was placed at its current location, 126 Main Street.
The price is $10. They are available at the City Museum, 132 Main Street; hours are from 10 a.m. to 6:00 p.m. Thursdays, 10:00 a.m. to 2:00 p.m. Fridays and Saturdays. They also are available at Gallery 200, 103 West Washington Street. Hours are from noon to 6:00 p.m. Thursdays, noon to 8:00 p.m. Fridays, 10:00 a.m. to 4:00 p.m. Saturdays and from noon to 4:00 p.m. Sundays. (www.merleburl.com)
West Chicago City Museum Historiography program, a non-fiction book reading group, is at 1:00 p.m. Thursday, November 21, 2019, in the Museum, 132 Main Street. Guests can bring a lunch; dessert and a beverage are provided. The book to be discussed is "The Great Crash of 1929" by James Kenneth Galbraith.
In partnership with Cantigny Park, the League of Women Voters of Wheaton hosts a Civics Awareness program Thursday, November 21, 2019, in the McCormick House at Cantigny, 1S151 Winfield Road in Wheaton. Social time is at 6:30 p.m., followed by the program at 7:00 p.m. The topic is "Elections 101- How Campaigns Make Decisions on Voter Outreach" presented by Abby Witt. Complimentary coffee and dessert are served. Parking is free. Tram service is available. Registration is required for the free program. To register, visit https://www.eventbrite.com/e/fair-tax-funding-education-and-pensions-ticket.
Witt is a partner at Arena Consulting. She has fifteen years of experience in grassroots engagement across the political, government, and advocacy fields. At the congressional, statewide, and presidential levels, she has worked six election cycles. Witt is a graduate of American University in Washington, DC. (www.merleburl.com)
We-Go Community Theater of the West Chicago Park District presents "Mary Poppins Jr" in the Fine Arts Center at Wheaton Academy, 900 North Prince Crossing Road. Performances are at 7:00 p.m. Thursday and Friday, November 21 and 22, and at noon, Saturday, November 23, 2019. The ticket price is $10 at the door. (www.merleburl.com)
The First Division Museum at Cantigny Park, 1S151 Winfield Road in Wheaton, commemorates the Battle of the Bulge with special exhibits, lectures and book signings beginning this month. Battle of the Bulge exhibit is open now. The interior exhibit is up through February. The exterior exhibit depends on the weather. The Date with History program, "Battle of the Bulge," is at 7:00 p.m. Thursday, November 21, in the Cantigny Visitors Center. Author, historian and US Army Colonel (retired) Gregory Fontenot discusses "Loss and Redemption at St Vith: The 7th Armored Division in the Battle of the Bulge." The Date with History program, "The Ghost Army," is at 7:00 p.m. Thursday, December 5. Author and award-winning filmmaker Rick Beyer discusses "The Ghost Army of World War II", his book about the top-secret Army unit that employed battlefield trickery to fool the enemy and gain strategic advantage. There is no charge for parking for the Date with History programs.
The Battle of Bulge occurred 75 years ago, from December 1944 to January 1945. Fought during a bitterly cold winter, it was the last major battle on Europe's Western Front during World War II. Soldiers of the 1st Infantry Division helped hold the line and repel Germany's mass offensive, hastening an end to the war and securing victory for the Allies.
With the holiday season upon us, the onset of decorating begins in earnest, which includes the discovery of strands of incandescent and LED holiday lights that no longer work and finding a way of ecological disposal. The City provides the "green" answer with the offer of free recycling for the holiday lights and extension cords from Friday, November 22, 2019, through Friday, January 17, 2020. The offer is open to residents, businesses, clubs, churches and organizations. Drop-off locations are City Hall, 475 Main Street; First United Methodist Church of West Chicago, 643 East Washington Street; Murphy Ace Hardware, 319 South Neltnor Boulevard; Water Treatment Plant, 1400 West Hawthorne Lane; West Chicago Public Library District, 118 West Washington Street; and the ARC Center, 201 West National Street.
The West Chicago Environmental Commission coordinates the program with Elgin Recycling, which collects these items to strip and recycle for their copper and plastic parts. The company is a full service scrap metal business serving the area for more than 30 years. The amount collected in 2018 was 622 pounds, an increase from 622 pounds collected in 2017. (www.merleburl.com)
The last week for free leaf pick up begins Monday, November 25, and ends Saturday, November 30, 2019, on regularly scheduled garbage days. There is no pick up on Thanksgiving Day. This also is the last week for yard waste collection for 2019.
Wayne/Winfield Area Youth/Family Services offers hour-long computer classes for senior citizens, 27W031 North Avenue. Not only do seniors learn basic skills, but also have the opportunity to socialize. The fee is $2. Reservations are required and may be made by calling (630) 231-7166. Beginner classes are at 1:00 p.m. Tuesdays. "Uploading Pictures to Facebook" class is at 4:00 p.m. Monday, November 25, 2019.
Wheaton League of Women Voters of Wheaton hosts monthly "living room conversations," where persons discuss nationally developed topics while enjoying wine, cheese and desserts at 6:30 p.m. Mondays, at Prairie Path Books, 261 Town Square in Wheaton. "To Vote or Not to Vote" is the topic November 25, 2019. This takes into account what inspires persons to participate or turn away, feeling it is not worth the effort.
For those planning to dine out Thanksgiving Day, Thursday, November 28, 2019, check the local restaurants for buffet and dinner specials.
Several of the local churches hold services Thanksgiving Eve, Wednesday, November 27 or Thanksgiving Day, Thursday, November 28, 2019.
St. Andrew Lutheran Church and First Methodist Church of West Chicago join together for a bilingual Thanksgiving Eve service at 7:00 p.m. followed by a pie fest and fellowship. It takes place at the Lutheran church, 155 North Prince Crossing Road. (www.merleburl.com)
St. Mary's Catholic Church, 140 North Oakwood Avenue, has an English Mass at 9:00 a.m. and a Spanish Mass at 10:30 a.m. Thanksgiving Day.
Trinity Lutheran Church, 331 George Street, Thanksgiving Eve service is at 7:00 p.m.
Due to the resignation of Diana Gunderson, effective January 1, 2020, the West Chicago Park District is accepting applications for the position of Commissioner on the Park District Board now to Saturday, November 30, 2019. This is for a two-year unexpired term from Tuesday, January 7, 2019, through May 2021. Applicants must be 18 years old or older and a resident of the West Chicago Park District. Persons interested must provide a one-page letter describing why they wish to serve on the Board and the completed Prospective Park Commissioner Questionnaire on the District website www.we-goparks.org, under Welcome, Board of Commissioners. The application packets may either be mailed to West Chicago Park District, Attn: Board Secretary, 201 W. National St., West Chicago, IL 60185, or emailed to mmedeiros@we-goparks.org.
The Board of Park Commissioners acts as the legislative and policy making body of the District in the operation, control, improvement, and planning of its parks, recreation programs, facilities, personnel and fiscal operations management. Meetings are at 6:00 p.m. the first and second Tuesdays of the month.
Gallery Theater holds auditions for the play, " Skylight," by British dramatist David Hare from 6:00 to 8:30 p.m. Sunday, December 1, and from 7:00 to 8:30 p.m. Monday., December 2, 2019, at the theater, 129 Main Street. The director is Justin Schaller. Performance dates are Fridays and Saturdays, February 14, 15, 21 and 22, and Sundays, February 16 and 23, 2020. Rehearsals begin immediately after the New Year. To schedule an appointment, email galleryauditions@gmail.com.
This play explores the challenges and enlightenments of bringing two polarized worlds together. On a chilly, fall evening in London, a restaurateur, Tom Sergeant, visits an old flame, Kyra Hollis, after having lost his wife to cancer. While Tom wished Kyra would teach at university instead of in a high school in East Ham, he hopes that he can rekindle the affair they had ended three years ago after they were discovered by his then wife. It takes place in North London. An attempt at a standard, British dialect at auditions would be appreciated.
Characters in the play are Kyra Hollis, who is just past 30, strong willed and a school teacher for underprivileged students; Tom Sergeant, 50, self-satisfied and a restaurant and hotel tycoon; and Edward Sergeant, college-aged, abrupt, concerned and inquisitive.
The Holiday Band Concert of West Chicago Community High School is at 7:00 p.m. Thursday, December 4, 2019, in Weyrauch Auditorium, 326 Joliet Street. James Wallace is the director. Both the Concert and Symphonic Bands perform. Musical selections include several holiday songs, a fanfare based upon "Joy to the World," a "Jingle Bells" march and Leroy Anderson's epic fantasy of holiday music, "A Christmas Festival." (www.merleburl.com)
Insight into the history of the beginning of aviation is the program at 7:00 p.m. Wednesday, December 4, 2019, in the meeting room at the West Chicago Public Library, 118 West Washington Street. Local author and historian William Hazelgrove discusses his book "Wright Brothers, Wrong Story" and delves into the history of aviation in America after the Wright Brothers' invention. To make a reservation, call the adult services department at 630) 231-1552, extension 4.
Hazelgrove is the National Bestselling author of ten novels and six nonfiction titles. He was the Ernest Hemingway Writer in Residence where he wrote in the attic of Ernest Hemingway's birthplace. He has written articles and reviews for several publications and was a featured on NPR.
Volunteers are needed of the Annual Frosty Fest 5K and Kid Fun Run. Persons are needed for course marshals, a minimum of 30, set up, registration, aid station support, awards distribution, and clean up.
Registration for the 2019 Frosty Fest 5K Run/Walk is now open online at https://raceroster.com/events/2019/26751/frosty-5k-and-kids-fun-run or on the City's website, https://westchicago.org/city-events/frosty-fest/. Presented by the City of West Chicago and Healthy West Chicago, the event takes place Saturday, December 7, 2019, starting in Turner Court. Packet pick-up and registration is at 7:30 p.m. and the race begins at 8:30 a.m. The free Kids Fun Walk, a 200-yard dash down Turner Court for children age 10 and under, begins at approximately 9:30 a.m. Age groups are 10 and under, 11 to 14, 15 to 19, 20 to 29, 30 to 39, 40 to 49, 50 to 59, 60 to 69 and 70 and over. The top three overall male and female participants receive awards, plus the top three males and females in each age category receive awards. The fee is $25 for residents, $30 for non-residents; $5 for student residents and $10 for student non-residents. There is a $2 online procession fee. On line registration deadline is Friday, December 6. Kids Fun Run participants receive a finisher's ribbon. For further information on volunteering or the Walk/Run, call Special Events Coordinator Bethany Bayci at (630) 293-2200, extension 176 or email bbayci@westchicago.org. (www.merleburl.com)
West Chicago Police Department once again is working with the DuPage County Marine Corps League to collect toys for the US Marines Corps Reserve "Toys for Tots" program. The ages are from infant through 16 years of age. Toys are donated to children in local area communities. Drop off new unwrapped toys during regular business hours of 7:00 a.m. to 7:00 p.m. Monday through Friday, starting Friday, November 1, and ending Thursday, December 19, 2019, in the decorated box in the lobby at the police station, 325 Spencer Street. Lobby hours are 7:00 a.m. to 7:00 p.m. Monday through Friday. Stuffed animals should be placed in a clear plastic bag and toy weapons are not accepted. The toys then go to a warehouse, where they are sorted and distributed. The department will accept toys for a short period of time after the holidays for last minute requests that could not be filled before the holiday. The police department only collects the toys and is not in charge of distribution. Persons wishing to be on the list to receive toys should visit the website www.toysfortots.org, navigate to the Request Toys tab and then click DuPage County. For further information, call Police Officer Mike Zepeda, who coordinates the program in West Chicago, at (630) 293-2222 or email mzepeda@westchicago.org, or call Administrative Assistant Yahaira Bautista at (630) 293-2222. (www.merleburl.com)
Maggie Capettini has art work on exhibit through January 31, 2010, at Gallery Severn, 200 West 8th Street in Lockport. She also has artwork on display in the La Grange Art League exhibit, "Art Grows Here," at AMITA Health Adventist Medical Center La Grange. One of the pieces is "Prairie Patterns." (www.merleburl.com)
Sincere sympathy is extended to the family of David Hicks, who at the age of 76 passed away Tuesday, November 12, 2019.
Cantigny Park, part of the Robert R. McCormick Foundation, presented a $12,500 check to the Midwest Shelter for Homeless Veterans in Wheaton. The donation represents net proceeds from the Sixteenth annual Cantigny 5K Run/Walk on November 2, 2019. This year's race attracted 860 registered runners and walkers.
Founded in 2000, the Midwest Shelter for Homeless Veterans provides vets and their families with housing and supportive services that lead to self-sufficiency. MSHV's operations include three facilities in downtown Wheaton.
After 20 years of dedicated service to local families in need, Neighborhood Food Pantries' Executive Director Tom Norton announced his retirement. Under his leadership the pantries grew from 12 supporting churches at three locations to more than 30 participating churches and six pantries, including two free-standing sites. On October 30, 2019, the board and staff presented him with a Lifetime Servant Award as a small token of thanks for his commitment, compassion and service. (www.merleburl.com)
In late August, Marjory Lewe-Brady retired from the position of Director of Partnerships for WeGo Together for Kids, a comprehensive system to address the health, safety and well-being of the students and their families in West Chicago. She held this position for 14 years. Lewe-Brady is a Licensed Clinical Social Worker. Previously Lewe-Brady worked as a social worker in public health for 20 years providing clinical services for families with a child who had been diagnosed with a serious mental illness and educating and organizing the community around mental health issues and wellness. (www.merleburl.com)
The first game of the season Wednesday, November 13, 2019, was an exciting one for the WeGo Wildcats Special Olympics Club basketball team. The final score was WeGo 25, Fenton-29. Club president Dave Hempe said, "It really was a good game when at the two-minute mark we were down only 2 points. WeGo took a few shots that did not fall. Fenton came back and won it on a 3 point basket. The last minute was tense but no more points." There are five new players to Special Olympics. "Parents and grandparents of several players mentioned how they loved watching their athlete enjoy participating."
Univision interviewed the West Chicago Community High School Boys Soccer team, who are the 2019 Class 3A Boys Soccer State Champions, and televised the Community Celebration Sunday, November 17, 2019.
Schulyler Williams, a junior at Wheaton Academy, was named to the Daily Herald DuPage County Girls Volleyball All-Area Team. Lilly Smith, a senior at West Chicago Community High School, was named an Honorable Mention.
My email address is merleburl@earthlink.net.