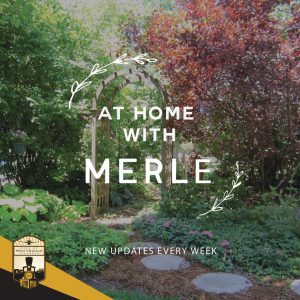 West Chicago remembers veterans.
The Community Veterans Days Service is at 10:30 a.m.Sunday, November 11, 2018, at Veterans of Foreign Wars Post 6791, 431 North Neltnor Boulevard. West Chicago Mayor Ruben Pineda gives the patriotic message. Included in the program is the 21-gun salute by  members of the American Legion Post 300 and the VFW and the playing of "Taps" by Jeri Rethford and Nathan Hiltner, students at West Chicago Community High School. A light luncheon is served after the ceremony. This is the 100th Anniversary of the end of World War I.
Through various ways, schools in the community honor the veterans Monday, November 12. Schools in West Chicago Elementary School District 33 have different activities and programs planned. Students and staff are encouraged to wear red, white and blue
Preschoolers in Early Learning Center color flags, march and sing patriotic songs.
Currier School kindergarteners read a story about a veteran, try on a uniform from the Vietnam War and make cards for veterans at the Illinois Veterans Home in La Salle. First graders read a picture book about Veterans's Day, write a letter to a veteran and color an American Flag. Fourth graders engage in a Brain Pop on the Armed Forces, kicking off a discussion about Veterans Day and complete a shared reading activity accessed via the SuperTeacher website. Fifth graders discuss the "History of Veterans Day," create a drawing and write a summary on what they learned to be displayed in the hallways. A former Currier student, now serving in the US Army, is a guest speaker. All students are writing letters to veterans in the local American Legion and VFW, plus delivering letters to veterans who will be on an upcoming Honor Flight to Washington DC. They also are watching an eight-minute video from the Gary Sinise Foundation of World War II veterans sharing their experiences
At Gary School, the day begins with the Gary Chorus singing the National Anthem and a school-wide Pledge of Allegiance. All students are reading and writing about veterans to be delivered to VFW Post 6791.  Primary grade students are drawing thank you pictures to be delivered to the local VFW Post. Also the school is collecting pennies for Veterans to make a donation to the VFW. To kick off the collection, Assistant principal Irene Villa visits each classroom to talk about veterans and why this day is so special.
At Indian Knoll School, the day begins with the Pledge of Allegiance and recognition of Veterans Day. All students write and read about veterans. The Multiple Learner Program students write thank you notes to veterans. Kindergartners read an age-appropriate book and make a booklet, "Thank You Veterans." Second graders worked at home to create a star featuring a veteran's name and the branch of service the person was in. These will be hung in the hallway. The fifth grade Leadership Team created a large mural to honor the veterans and organized a time on Skype with inactive member of the military who has a cousin at the school
At Pioneer School, first second and third graders present a program to students in kindergarten, second and fourth grades, and parents. Veterans attending the assembly are acknowledged with a song from their branch of service.
At Turner School, a group of students sing patriotic songs during morning announcements. Activities include journal writing, reading books about veterans, World War II displays from relatives and memorabilia from various sources. Murals and posters created by students are on display throughout the building. Students also write letters for the Veterans of Foreign Wars Post 6791 and the VA hospital. Fifth grade teacher Gina Barrto, a Marine veteran, receives special recognition for his service to our country.
At Wegner School, the day begins with a school-wide message that includes the pledge and a moment of silence. Veterans share stories and talks with students at an assembly. Students write letters to veterans, read a variety of books and watch videos.
Through various school subjects, students at Leman Middle School participate in a variety of activities. Sixth grade Red and Blue teams read and analyze a nonfiction article, "The History of Veterans" and create a lap book to demonstrate what they learned. The sixth grade White team have a question and answer session to understand the role of the soldier in the military, past and present. Included in the discussion is a list of organizations that help veterans. Seventh graders continue the  annual cross team activity where students look at the history of Veterans Day, color turkeys and write thank you cards to veterans in the hospital in Maywood. Eighth Grade Blue and White teams research each branch of the military, looking at what each branch does and compare the number of veterans in each group. They also find ways to help veterans locally and across the world. The eighth grade Red team learns about Russell Haas, the grandfather of teacher Matthew Wood. He served in World War II and was a POW during the last six months of the conflict. Wood has a collection of memorabilia relating to his grandfather's service as a B-17 navigator.
Benjamin School District 25 schools, Evergreen Elementary School and Benjamin Middle School, host assemblies. Veterans are guests of honors. All students belong to Scout organizations are encouraged to wear their uniforms. The school veteran-related service project is The Fisher House. The Fisher House is "a home away from home" for family members, caregivers or loved ones of patients receiving medical care at major military and VA medical centers.
Wheaton Academy holds a Veterans Day Chapel.
AROUND AND ABOUT
Residents may see fuzzy-faced police officers in November as some members of the West Chicago Police Department are currently participating in the No Shave November campaign to heighten awareness for cancer research. Those participating donated $25 to the campaign to forego shaving for the month as approved by Chief Mike Uplegger.  To donate to the "No Shave November" campaign visit https://no-shave.org.
The basketball season has started for the WeGo Wildcats Special Olympics Club. The second game takes place at 6:30 p.m. Wednesday, November 7, 2018, in Bishop Gym at West Chicago Community High School, 326 Joliet Street. They play Glenbard North. The Warrenville Tournament is Sunday, November 11. Game times are 9:00 a.m. and noon. Club president Dave Hempe said, "We look forward to another fun season." Although the Wildcats lost the Thursday, November 1, game, it was a very exciting game with the score of 31-28. "We had the ball under our basket with 10 seconds but could not score."
Gallery Theater, 129 Main Street, presents "The Last Romance" by Joe Di Pietro. Performance dates are at 7:30 Fridays and Saturdays, November 9, 10, 16 and 17, and at 3:00 p.m. Sundays, November 11 and 18, 2018. The ticket price is $15 and $14 for senior citizens. To order tickets, call (630) 234-5919, email GalleryTickets@gmail.com or on line www.gallerytheaterstudio.com.
Cast members are Gary Murphy, Cheryl Rice and Arlene Amone Bibbs. The director is Janet Gilleland.
Ralph is a lonely widower, who unexpectedly has a second chance at love. He attempts to woo the elegant, but distant Carol. Defying Carol's reticence, and his lonely sister's jealousy, Ralph embarks on the trip of a lifetime and regains a happiness seemed all but lost. (www.merleburl.com)
Trinity Lutheran Church, 338 George Street, hosts its Annual Christmas Sale and Luncheon from 9:00 a.m. to 2:00 p.m. Saturday, November 10, 2018. The luncheon is from 11:00 a.m. to 1:00 p.m. The sale includes Christmas items, baked goods, handicrafts, used treasures, silent auction and outside vendors. The cost for the luncheon is $7 and $3 for children age 10 and under. The menu is Sloppy Joes, hot dogs, salads, chips, dessert and beverage.
The speakeasy program of Carry Nation, hosted by The Friends of the West Chicago City Museum and the West Chicago Historical Society, on Saturday, November 10, 2018, is cancelled.
Wayne/Winfield Area Youth/Family Services offers hour-long computer classes for senior citizens, 27W031 North Avenue. Not only do seniors learn basic skills, but also have the opportunity to socialize. The fee is $2. Reservations are required and may be made by calling (630) 231-7166. Beginner classes are at 1:00 p.m. Tuesdays. "Attaching Photos to Emails or Text" class is at 4:00 p.m. Monday, November 12, 2018.
The Development Committee meeting has been rescheduled from Monday, November 12, to 7:00 p.m. Tuesday, November 13, 2018, at City Hall, 475 Main Street.
West Chicago Park District has a Rules of the Road class at 1:30 p.m. Tuesday, November 13, 2018, at the ARC, 201 West National Street. An instructor from the Secretary of State's office teaches the class. There is no charge, but reservations are required and can be made in person at the ARC or on line at www.we-goparks.org.
West Chicago Community High School hosts a Reception and Award Ceremony for the 2018 Distinguished Alumni Award Honorees. It takes place at from 5:45 to 7:00 p.m. Tuesday, November 13, 2018, in the Student Activity Center, 326 Joliet Street, Entrance A. The presentation is at 6:15 p.m. The guests  of honor are Bruce Guevara, class of 2006, and Don Stockton, class of 1979. The purpose of the program is to recognize West Chicago Community High School graduates whose accomplishments serve as an inspiration for current students to dream and achieve.
"Evolution of the Book" is the program at 7:00 p.m. Wednesday, November 14, 2018, in the meeting room at the West Chicago Public Library 118 West Washington Street. Professor Connie Orbeta of West Chicago shares the fascinating history of the book in the advancement of civilization. She explores the socio-political climate and the technology of each time period for a better understanding of the different book structures throughout the ages. The presentation includes a display of historical replicas of books as well as contemporary "art books" hand-crafted by Professor Orbeta. She was professor of Communication for 25 years at Elgin Community College.
West Chicago City Museum Historiography program is a non-fiction book reading group. The discussion group meets at 1:00 p.m., Thursday, November 15, 2018, at the Museum, 132 Main Street. Guests can bring a sack lunch; dessert and drinks are provided.
The book under discussion is "Sharp: The Women Who Made An Art of Having An Opinion" by Michelle Dean.            Her book tells about ten women, who are from different backgrounds and had vastly divergent political and artistic opinions. The women are Dorothy Parker, Rebecca West, Hannah Arendt, Mary McCarthy, Susan Sontag, Pauline Kael, Joan Didion, Nora Ephron, Renata Adler and Janet Malcolm and each of them "made a significant contribution to the cultural and intellectual history of America" according to the book review of Goodreads. Dean explains their similarity with the fact that they "had the ability to cut to the quick with precision and wit." Sharp is a Canadian journalist and critic, who currently lives and works in the United States. This is her first book.
Copies of the book are available at the Museum and West Chicago Public Library District, 118 West Washington Street. Call the museum at (630) 231-3376 for further information.
West Chicago Public Library District offers Online Genealogy at 6:30 p.m. Thursday, November 15, 2018, in the small conference room, 118 West Washington Street. Participants learn how to do online genealogy with an emphasis using Ancestor.com and other Library resources. Class size is limited to nine persons. To make a reservation, call adult services department at (630) 231-1552, extension 4.
In partnership with Cantigny Park, the League of Women Voters of Wheaton hosts a Civics Awareness program Thursday, November 15, 2018, in the McCormick House at Cantigny, 1S151 Winfield Road in Wheaton. Social time is at 6:30 p.m., followed by the program at 7:00 p.m. The topic is "Fixing Corruption." A question and answer session follows. Complimentary coffee and dessert are served. Tram service is available. Registration is required for the free program. To register, visit www.wheatonlwvil.org. Parking is free.
The speaker is Donna Limper of the Leadership Team of the DuPage County chapter of Represent Us, which is the nation's largest grassroots anti-corruption campaign. She discusses ways that citizens can have a voice in combating corruption. (www.merleburl.com)
West Chicago Park District Community Theater presents "Madagascar Jr." Performances are at 7:00 p.m. Thursday and Friday, November 15 and 16, and at noon Saturday, November 17, 2018, in the Fine Arts Center at Wheaton Academy, 900 North Prince Crossing Road. The ticket price is $10; tickets are available at the door.
The musical is based upon DreamWorks animated motion picture. The animals escape from their home in New York City's Central Park Zoo and find themselves on an unexpected journey to King Julien's Madagascar.
West Chicago Public Library District offers a two-hour "Introduction to GIMP" class at 6:30 p.m. Monday, November 19, 2018, in the small conference room, 118 West Washington Street. The GNU Image Manipulation Program is a free Photoshop-like graphic design program. Attendees learn how to create logos and manipulate photos. Participants must have basic computer skills. To register, call the adult services department at (630) 231-1552, extension 4.
Both of the West Chicago veterans' organizations hold Bingo as a fundraiser on a weekly basis. The games at American Legion Post 300, 123 Main Street, are on Fridays. Doors open at 5:00 p.m., games start at 7:00 p.m.  Games at Veterans of Foreign Wars Post 6791, 431 North Neltnor Boulevard, are on Wednesdays. Doors open at 5:00 p.m., games start at 7:00 p.m. The Auxiliary games are Sundays. Doors open at noon, games start at 2:00 p.m.
Registration for the 2018 Frosty Fest 5K Run/Walk is now open online at https://raceroster.com/events/2018/20316/frosty-5k-and-kids-fun-run. Presented by the City of West Chicago and Healthy West Chicago, the event takes place Saturday, December 1, 2018, starting in Turner Court. Packet pick-up and registration is at 7:30 p.m. and the race begins at 8:30 a.m. The free Kids Fun Walk, a 200-yard dash down Turner Court for children age 10 and under, begins at approximately 9:30 a.m. Age groups are 10 and under, 11 to 14, 15 to 19, 20 to 29, 30 to 39, 40 to 49, 50 to 59, 60 to 69 and 70 and over. The top three overall male and female participants receive awards, plus the top three males and females in each age category receive awards. The fee is $25 for residents, $30 for non-residents; $5 for student residents and $10 for student non-residents. There is a $2 online procession fee. Registration deadline is Friday, November 30. To receive a Frosty t-shirt in a guaranteed size, participants should register by Wednesday, November 14, 2018. Kids Fun Run participants receive a finishers' ribbon. For further information, call Special Events Coordinator Bethany Bayci at (630) 293-2200, extension 176 or email bbayci@westchicago.org. (www.merleburl.com)
All aboard for the Polar Express held by the West Chicago Park District. It takes place Saturday, December 15, 2018. The first train departs at 1:15 p.m. and the second train departs at 5:15 p.m. the charge is $18 per person. Registration is now open for residents and may be made in person at the ARC, 201 West National Street, or on line at www/we-goparks.org. Each child receives a drink, cookies and a gift from Santa.
Sincere sympathy is extended to the family of James E. Mayer, who at the age of 88 passed away Friday, October 26, 2018.
Deepest sympathy is expressed to the family of Joy Marie Price, who at the age of 83 passed away, Tuesday, October 23, 2018.
Sincere sympathy is extended to the family of Edwin Earle Hedeen, who at the age of 79 passed away Friday, October 26, 2018.
Deepest sympathy is expressed to the family of Frances M. Todd, who at the age of 84 passed away Wednesday, October 24, 2018.
Sincere sympathy is extended to the family of Carl Dean Galloway, who at the age of 81 passed away Thursday, November 1, 2018.
There were 120 participants in the annual Halloween Parade Saturday, October 27, 2018.
In the age category of infant to five, the winners for the best costume were Hazel Waldow, first place; Marissa Guillen, second place; and Jozie San Roman, third place. Winners in the age category of six to 10 were Damian Aviles, first place; Bradley Schneider, second place; and Nina Sumner, third place. In the 11 to 15 age category, winners were Niko Rigatos, first place; Alejandra Reyes, second place; and Joshua Burten, third place. Winners in the 16 and up age category were Wonzey Carlson, first place; Jerry Cortes, second place; and Leticia Cuiriz, third place.
Lilianna Nava had the most creative costume. Winning for the funniest costume was Levi Farquhar. The scariest costume winner was Andrea Vazquez. Vanessa Benhart-Viula had the silliest costume.
More than 800 youths participated in the annual Trick or Treat activities. (www.merleburl.com)
At the Thursday, October 25, 2018 meeting, West Chicago Fire Protection Board of Trustees approved the purchase of two automatic CPR devices in the amount not to exceed $30,000 to the lowest bidder.
Also approved was the purchase of a 2019 Horton ambulance for the amount of $226,098 to Foster Coach Sales in Sterling.
Trustees approved a $200 donation to the 100 Club of DuPage County. The website states, "In the event of death or serious injury, The Hundred Club of DuPage County provides death, disability, and education benefits to survivors of fallen law enforcement officers, firefighters, and other first responders, residing or working in DuPage County, who have lost their lives or severely injured, whether or not the incident was duty related."
At the Tuesday,  October 9, 2018 meeting, the West Chicago Park District Board of Commissioners approved a resolution designating the Trane Group as the District's solar program provided in conjunction with the US Communities Cooperative Procurement program. Executive Director Gary Major explained, "This is a proposed evaluation for installing a solar panel product to decrease energy costs at the ARC, Turtle Splash and Zone 250."
Nick Kempski, English/Language Arts teacher in the Avid program at West Chicago Community High School, was one of the 16 Symetra Financial "Heroes in the Classroom" in a surprise visit Thursday, November 1, 2018. He received a $2,000 donation to his classroom, two tickets to the Bears Sunday, November 11, football game, where he will be recognized via video during the game. Kempski also will be a sideline VIP during pre-game time.
Support our local businesses as they not only contribute to the community through taxes, but also generously contribute through monetary and in-kind donations to clubs, churches, organizations and schools.
Contributing to the West Chicago Lions Club Pancake Breakfast Sunday, October 28, 2018, were Aperion Care West Chicago, Williams-Woodward Funeral Home, Edward Jones-John F. Cahill, Bob's Auto Body, Marziani Enterprises, Daniel And Associates Real Estate, Precision Lube & Auto, Republic Bank, Rebecca C. Hall Consulting, The UPS Store, Mary Ann Manna-Re/Max Suburban, Murphy Ace Hardware, T. S. Specialties, Extra Value Liquors, Sonny Acres, Haggerty Ford, Augustino's Rock and Roll Deli and Grill and Norris-Segert Funeral Home & Cremation Services. Dave won the 60/40 raffle and returned as a donation to the Lions Club.
If you missed watching CBS Sunday Morning regarding civic education, there is a link on West Chicago Community High School website, www.d94.org. This features Social Studies teacher Mary Ellen Daneels and students in the school's American Government class.
My email address is merleburl@earthlink.net.