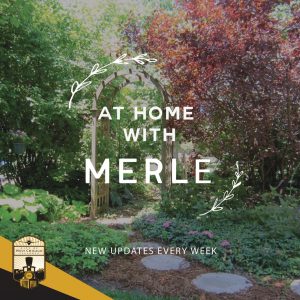 The Public Hearing regarding Cascade Theater at the Tuesday, October 6, 2020, Plan Commission/Zoning Board of Appeals meeting resulted in a continuation. On the agenda were two hearings involving amendments about the property which had been the site for Cascade Theater. In the first amendment the applicants petitioned the City to add Drive-In theaters as a Special Use in the Estate Residential District. The period for 'grandfathering' the use had expired and no longer applied. The prior owner of the property ended the lease in 2018 and since the theater had been closed longer than 12 months, the legal nonconforming status expired.
Shortly after Commission chairman Barb Laimins declared the Public Hearing for the first amendment opened, Russ Whitaker, attorney for the ownership group, said there have been discussions with City officials to facilitate the reopening of the theater. He added that involved an identification of alternative solutions to solve the technical zoning issue. In the next couple of weeks, they are going to explore the alternatives and return to the public hearing in November. The next regularly scheduled meeting date was Tuesday, November 3, the day of the General Election, and several Commission members would be unable to attend, preventing a quorum. Thus a motion passed with a 5-1 vote to change the date to Wednesday, November, for the continuation of the hearing. Commission member Tom DeVitt voted no as he would be unable to attend. Voting yes were Christine Dettmann, Steve Hale, David Kasprak, Tim Devitt and Bradley Henkin. Commissioner David Faught was absent.
As the public hearing for the second amendment was to allow a special use to operate a Drive in theater, pertained to the passage to first amendment, the motion passed to continue to November 4. The recommendation of the Zoning Board of Appeals, whether for or against, then goes to the Development Committee and then goes before the Council.
Whitaker said, "Our goal is to get the Cascade Drive-in reopened to celebrate the 60th anniversary of the 1961 opening." Jeff Kohlberg operated the Cascade theater for last 30 years, selling most of the equipment including the projection and audio systems when it closed.
AROUND AND ABOUT
West Chicago City Museum and Warrenville Historical Society present the Historiography program, a non-fiction book reading group, at 1:00 p.m. Thursday, October 15, 2020, via Zoom. The discussion continues on the book, "The Splendid and the Vile: A Saga of Churchill, Family, and Defiance During the Blitz" by Erik Larson. To get a copy of the book or for further information, visit Friends of West Chicago City Museum website, wegohistory.com or call (630) 231-3376)
To wrap up Mexican Heritage Month, Mexican Cultural Center DuPage hosts a video to kick off the Cultural Exchange 2021 coming to West Chicago in 2021. It takes place at 6:00 p.m. Thursday, October 15, 2020, and can be viewed on MCCD Facebook page, www.facebook.com/MexicanCulturalCenterDuPage/. The video gives a taste of West Chicago and Michoacán, plus a look at one artistry in the state of Tiaxcala. (merleburl.com)
Also in the Historic Downtown District, some businesses have murals painted on their windows by different artists. The work of Miriam Fernandez is on the window of Framers Insurance, 128 Main Street. At Coco Loco Restaurant, 205 Main Street is the mural by Giovanni Arellano of West Chicago. The mural painted by West Chicago resident Buddy Plumlee is on the windows of Republic Bank, 101 Main Street. The murals are very good and I recommend taking the time to look at them. For further information visit MCCD Facebook page. (merleburl.com)
"Voting 103: History of Women's Suffrage" is the West Chicago Public Library's program at 7:00 p.m. Tuesday, October 20, 2020, via Zoom. Lynn and Llona Steele from League of Women Voters of Kane County review the work of major national advocates for women's rights plus women in Illinois who spearheaded local and state women's rights initiatives. Included in the presentation is the formation of the League of Women Voters in Chicago and its emphasis on voter registration and education. To register, visit https://us02web.zoom.us/meeting/register/tZ0sd-upqDgjHd1KMm3MUjc2PKQqa1y0iADC . Persons receive an email confirmation after registering. (merleburl.com)
In partnership with Cantigny Park, the League of Women Voters of Wheaton hosts a Civics Awareness program at 7:00 p.m. Thursday, October 15, 2020, via Zoom. Peter Adams presents the program, "Fighting Against Fake News: The Case for News Literacy." To make a reservation visit my.lwv.org/illinois/wheaton/calendar/civic-awareness. A Zoom link to access the presentation is sent two days prior to the event.
Adams is News Literacy Project's senior vice president for educational programs. He explores the ways that news literacy can help reestablish trust while also helping consumers know what to believe. Education is the most effective approach to combat the spread of misinformation. NLP is the nation's leading provider of news literacy education, and its efforts to fight misinformation reach a global audience. The free resources, tools and easy-to-adopt tips help people of all ages become more news-literate. The organization connects with young people as they are developing their information consumption and creation habits, giving today's students, who are tomorrow's voters and decision-makers, the tools to sort fact from fiction and discern fact-based, credible information. In addition, amid strong and growing demand from the public, NLP offers its expertise, educational material and programs to people of all ages, according to the information on the LWVW website.
League of Women Voters of Wheaton includes West Chicago, Warrenville, Winfield, Wheaton and Carol Stream. The League of Women Voters is a non-partisan organization that does not support or oppose any political party or candidate, but whose purpose is to promote political responsibility through informed and active participation of citizens in government.
Two Drive-thru Flu Clinics are held at St. Andrew Lutheran Church, 155 North Prince Crossing Road. One is scheduled from 8:00 to 11:00 a.m. Saturday, October 17, and the second one is from 4:00 to 6:00 p.m. Thursday, October 22, 2020. This is done on a first come, first served basis. There is no charge for uninsured, most insurance is accepted and there is no co-pay or deductible. Persons need to bring Medicare or prescription insurance card. (merleburl.com)
Zoeie Kreiner recently started a not-for-profit organization, Support Over Stigma, which is dedicated to helping active duty military, veterans, first responders and their families who are struggling with PTSD. She said, "As the mom of a deployed service member and the mom of a first responder, I have seen first hand the havoc that can be created by PTSD."
At this time the organization is seeking donations to fill 1,000 boxes for the deployed, 1,300 stockings for veterans, first responders and their families who are struggling with PTSD. The truck is parked at Faith Lutheran Church, 1745 Kaneville Road in Geneva. Some of the food items are cliff bars, jerky, nuts, trails mix, instant oatmeal, soup pop top cans of fruit, pudding packs, rice krispie bars, and crackerjack packs. For further information visit the website www.SupportOverStigman.org, email, zoeie@SupportOverStigma.org or call (630) 492-0308.
To help meet this goal, the organization is holding Octoberfest 2020 from 5:00 to 7:00 p.m. Saturday, October 17, 2020, at Bunker Bar & Grill, 216 Main Street. The ticket price is $20, which includes the choice of pulled pork or roasted pulled chicken, and must be preordered at the website, under events. (merleburl.com)
First United Methodist Church of West Chicago and St. Andrew Lutheran Church are participants in the virtual 10th Annual Northwest DuPage United Hunger Crop Walk Sunday, October 18, 2020. The devotion is at 2:00 p.m. Virtual walk begins at 2:15 p.m. Register to walk and donate at www.crophungerwalk.org/northwestdupage. Twenty-five percent of the monies benefit Neighborhood Food pantries, West Chicago PADS and Hanover Township Food Pantry. The remaining 75 percent goes to Church World Services.
West Chicago Park District holds a two-hour Rules of the Road class at 1:00 p.m. Tuesday, October 20, 2020, at the ARC, 201 West National Street. An instructor from the Secretary of State's office teaches the course. To make a reservation, do so in person at the ARC or online at www.we-goparks.org.
The League of Women Voters of Wheaton partners with the Wheaton Public Library for its Livingroom Conversation—virtually at 1:30 p.m. Tuesday, October 20, 2020. The topic is "Political News Expectations vs Reality." The goal of Livingroom Conversations is to bring local citizens together to discuss topics of mutual interest from multiple perspectives. Registration ends 15 minutes before the start time of the program. To register, visit /my.lwv.org/illinois/wheaton/calendar
The discussion focuses on political news as it is. Although an independent press is crucial to a healthy democracy, partisanship, bias by omission, opinion, activism, and falsehoods are often replacing facts. This is not a critique of specific sources, but a discussion identifying what persons can and should expect.
League of Women Voters of Wheaton includes West Chicago, Warrenville, Winfield, Wheaton and Carol Stream. The League of Women Voters is a non-partisan organization that does not support or oppose any political party or candidate, but whose purpose is to promote political responsibility through informed and active participation of citizens in government.
The City of West Chicago and West Chicago Public Library District are holding a socially distanced pumpkin decorating contest. To participate, persons submit a photograph of their decorated, not carved, pie pumpkin at https://form.jotform.com/202394114465149 by Wednesday, October 21, 2020. Age categories are 7 and under, 8 through 12, 13 through 17, and family/adult. There is a winner in each age category, who receives a $25 gift card to a local West Chicago business. Voting takes place the week of October 26 by public vote on Facebook. Winners are announced the first week of November. On the City's special events page. https://www.facebook.com/West-Chicago-Halloween-Festivities. For further information, email Nicolette Stefan at specialevents@westchicago.org. (merleburl.com)
The West Chicago Public Library program "Women in History" is at 7:00 p.m. Thursday, October 22, 2020, via zoom. Educational entertainer Martina Mathisen presents a look at dynamic women throughout history. Some women represented were doing big things, secret things and even dangerous things. Some were well known and others were not. To register, visit
https://us02web.zoom.us/meeting/register/tZYrdOirpjkuG9elmOIKI8nP6Fyt8y3-x-SF . After registering, persons receive a confirmation email with information about joining the meeting. (merleburl.com)
The hours for the Fitness Center at the ARC, 201 West National Street, are from 7:00 a.m. to 8:00 p.m. Monday through Thursday, 7:00 a.m. to 4:00 p.m. Friday, 8:00 a.m. to noon Saturday, and closed Sunday.
Several things are back at Hawthorne's Backyard Bar & Grill, 1200 West Hawthorne Lane. These are the weekday lunch specials and Wing Wednesdays.
There still is time to participate in the Census. Data collection operations in the 2020 Census will continue through Saturday, October 31. As of Monday, October 6, the response rate was 73.7 percent in West Chicago. Households can do the census online 2020census.gov, mail the paper questionnaires, if one was received, or call (844) 330-2020. US Census Bureau workers now are going door-to-door to count people who have not responded to earlier communication attempts. All census takers have government ID badges with their photographs, US Department of Commerce watermarks and expiration dates. If no one is at home when a census worker visits, the employee will leave a notice with information about responding. The reasons it is important that everyone be counted include redistricting, fair representation and the distribution of $675 billion in federal funds. The purpose of the census is to gather statistical information. Information on individuals is not shared or released. (merleburl.com)
The DuPage County Health Department developed a dashboard to provide information on the total number of people, in DuPage County, who have tested positive for COVID-19. In addition, the dashboard includes a map which shows the distribution of reported cases by municipality and is updated at 4:00 p.m. daily. DuPage County's "COVID-19 Dashboard" is a one-stop-shop for all the information it offers including a town-by-town breakdown of cases. As of 4:00 p.m. Monday, October 12, 2020, there were 1,236 cases and 14 deaths. It is important to remember to follow the social distancing order, wear masks and wash hands.
A COVID-19 testing site is open from 8:30 a.m. to 12:30 p.m. Tuesdays and Thursdays in a VNA Health Care Mobile at St. Andrew Lutheran Church, 155 North Prince Crossing Road. There is no charge. Appointments are required and may be made at (630) 892-4355 or (847) 717-6455. DuPage County offers free COVID-19 testing at the DuPage County Complex, 421 North County Farm Road. The sites open from 7:00 a.m., to noon Monday through Friday. Since it is a drive-thru testing site, individuals give themselves a nasal swab test with instructions from staff. (merleburl.com)
To keep residents aware of community COVID-19 updates, the City has posted West Chicago's COVID-19 COMMUNICATIONS CENTER on its website, www.westchicago.org. It is located on the upper left-hand side in red. Clicking on this, residents can see the latest information.
Correction: In the obit for Reginald "Reggie" Bass, his age was incorrect. He was 61.
Sincere sympathy is extended to the family of James C. Loving, who at the age of 91 passed away Tuesday, October 6, 2020.
Deepest sympathy is expressed to the family of Charles "Charlie" Wenk, Jr., who at the age of 90 passed away Tuesday, October 6, 2020.
The 2021 National Merit Scholarship Program named West Chicago Community High School students Sarah Gramit, David Kuehn and Caleb Shade as Commended Students. About 34,000 Commended Students throughout the nation are being recognized for their exceptional academic promise. Although they will not continue in the 2021 competition for National Merit Awards, Commended Students placed among the top 50,000 scorers of the more than 1.5 million students who entered the 2021 competition by taking the 2019 Preliminary SAT/National Merit Scholarship Qualifying Test.
West Chicago Fire Protection District Canine Search and Rescue team, K-9 Thor and firefighter/paramedic Todd Baseggio, received another certification from North American Police Work Dog Association. They passed the K-9 Trailing Test, which determines if the canine is capable of performing a trailing exercise in a simulation of conditions which are encountered during working situations by the work dog team. This test is designed to test the dogs ability and proficiency and the handlers control of the dog.
Handlers are required to use the appropriate equipment while trailing. For this test, the handler and canine ware hidden from view prior to the test start. The victim is an unknown person, not regularly worked with the canine. The Master Trainer follows the handler and in no way interferes with or distract the canine. The canine starts the trail one hour old and trail at least one and one half miles. Surface cover at the start of the trail is vegetation but runs at least 500 feet on pavement, crosses a stream if available and crosses two fresh human trails. The suspect remains at the end of the trail until found. (merleburl.com)
College Board's Advanced Placement Program honored three West Chicago Community High School teachers, who spent many hours in the summer helping to ensure students across the country could pursue college credit in the midst of school closures and the ongoing pandemic. Nicole Osbourne, Language Arts; Michele Torres, Math; and Patricia Arnold, Math, were selected among thousands of applicants to score Advanced Placement exams. (merleburl.com)
Persons still have the opportunity to view the 31st annual Tales Tombstones Tell, presented virtually at https://www.facebook.com/FriendsoftheWestChicagoCityMuseum/. The tales highlighted seven West Chicago women to commemorate this historic year, the 100th Anniversary of the 19th Amendment, which gave women the right to vote. The introduction relates the history of West Chicago. The "visits" are to the gravesites of Mary McConnell, Kathryn Kelly, Mary Kaiser, Zelda DeTray, Carrie (or Maria) Roundy, Ann Ward, and Emeteria Zarate. Relating the information were Melissa Birch, Becky Hall, Peggy Krauch, Carley Smitherman, Pam Kramer, Fabiola Garcia, Anni Holm and Heide Kuharich. For persons without access to internet feed, they can call the museum at (630) 231-3376 or email wegohistory@gmail.com to have a DVD mailed.
West Chicago Community High School senior Kendall Farm placed third place in Girls Golf Regionals, qualifying for the sectionals. (merleburl.com)
The Learning Experience, 920 North Neltnor Boulevard, opened its doors Wednesday, September 28, 2020. Serving children ages six weeks to six years, the business has its own curriculum, Learning Experience Academic Program, a premier proprietary early education program, touches on the whole child and focuses on how to be a kind and caring individual. Additional programs include Manners Matter, Philanthropy, phonics, physical fitness, foreign and sign language. For further information call (630) 473-0034 or visit the Facebook Page, facebook.com/TheLearningExperienceWestChicago.
Lori Bloomfield and Christy Pelikan are the center directors. Bloomfield has been in the line of Early Childhood Education for nine years and holds a Master's Degree in Elementary Education. Pelikan has been in Early Childhood profession for more than 12 years. She received her Bachelor's Degree in Family and Child Studies with an emphasis in Child Development in 2014. In her time as an Early Childhood professional, she has had various roles as a teacher and in Management, plus served as an Early Intervention Therapist.
The teachers are Ashley Augustyniak, Alyssa Palmisano and Kayla Packard. All have experience in the early education field and are teacher qualified by the State of Illinois. (merleburl.com)
At the Monday, October 5, 2020, meeting, City Council approved the purchase of five 2021 Ford Utility AWD Police Interceptor vehicles for the cost of $170,420, $34,084 each, from Haggerty Ford in West Chicago. Also included was authorization for the City Administrator to contract with a third party to install the necessary appurtenances/equipment for those five vehicles at an estimated cost of $60,000.
Also approved was an ordinance updating the Fair Market Value of residential, commercial and industrial land-subdivision regulations. The items summary stated, "The City has not updated the fair market value of land in Subdivision Regulations since 2008. The City contracted the Polach Appraisal Group to provide current figures." This ordinance "incorporates these current figures into the Subdivision Regulations, this time differentiating between commercial and industrial use land. Previously there was just a non-residential use land figure which was used for both types.
The biennial Prairie Star Quilters Guild quilt show held virtually Friday and Saturday, October 9 and 10, 2020, was so popular that on Friday, it overwhelmed the server and the website broke down. It was extended through Monday, October 12. Persons still have the opportunity to view the more than 200 quilts in those at 2020quiltshow.psqg.org and can search by name of individual participants.
West Chicago resident Becky Hall had three quilts in the show, one in each of the three categories, judged, display and guild red and white challenge. (merleburl.com)
"Chantilly Nights" by West Chicago resident Kathy Steere won Second Place in the judged quilts category. In her blog on her website, www.katesfunart.com, Steere wrote, "I had been wanting to do something with Queen Anne's Lace as the subject matter for several years. Since I am striving to make my art different from everyone else's, finding a unique presentation of this subject remained elusive, until this piece of fabric wandered into my life…"Chantilly Nights" started with a piece of hand-dyed fabric that caught my eye. It hung in my studio for quite a while. I'd turn it a different direction every few days waiting for the muse. Eventually, four Queen Anne's Lace flower heads "appeared" in the four main white areas. Add a dragonfly to the empty space for balance… A fascinating thing happened when I started sewing. The piece developed a mind of its own. Right away the flowers that appeared did not resemble Queen Anne's Lace at all. The easy background stitching? Things kept appearing in the fabric-assorted insects, leaves, an old man's face, strange organic shapes. So many things that no one will ever see." (merleburl.com)
My email address is merleburl@earthlink.net.