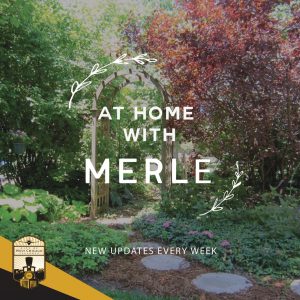 With Phase III of the West Washington Street Reconstruction Project underway, Wood Street is closed between Washington Street and Church Street; only east bound traffic is allowed on Washington Street between Wood Street and Arbor Avenue for approximately 30 days. Washington Street is open at the railroad crossing for east bound traffic only.
No parking is allowed on Washington Street. Parking is available at Community High School District 94 Administrative office, 157 West Washington Street; West Chicago Public Library, 118 West Washington Street; Gallery 200, 103 West Washington Street; Fremont Street parking lot and Turner Court parking lot. During Phase 3 and Phase 4, businesses in the construction area are open. Several businesses have special events during this time.
Kindred Coffee Roasters, 148 West Washington Street hosts a Pottery Painting event by Tall Pine Pottery, at 8:00 p.m. Thursday, October 17, 2019. Guests glaze wheel thrown pottery handmade by Tall Pine Pottery. The charge of $35 per person includes the choice of one piece from a variety of pottery, glaze and tools to create a customized piece. Once painting is finished, Tall Pine Pottery fires the piece, which is available for pick up one week later. Tall Pine Pottery is located in the same location as The Floral Market. Reservations may be made at https://www.facebook.com/events/390942611584699/. Also Kindred has expanded their lunch menu.
The Floral Market, 183 West Washington Street, holds a two-hour Pumpkin Floral Arrangement workshop at 6:30 p.m. Saturday, October 26, 2019. The charge of $65 includes all vases, containers, pre-carved pumpkins and tools to create the arrangement, plus refreshments and drinks. Space is limited. To make your reservation visit https://www.eventbrite.com/e/pumpkin-spice-floral-arrangement-tickets-73213352107 or call (331) 240-2954. Materials to be used in the arrangement are fresh pumpkins, and florals such as roses, Gerber daisies, sunflowers, solidago and greens.
The Floral Market also has a partnership with Business Professionals of America at West Chicago Community High School. A percentage of sales for homecoming corsages and boutonnières benefits the high school organization.
Other businesses in the reconstruction area are C & A Auto Repair, Dayna Wheatley LLC attorney, Gloria's Jewelry, F. Perez & Associates, West Chicago Dental, Community High School District 94 Administration Office, La Cocina de Maria Restaurant, Beron Designer Group, Hammer Mental Health, Jackson Hewitt, Service One Staffing, West Chicago Public Library, Gallery 200, Republic Bank, Rite-Way Automotive Service, Renewal Church, Dolex Express and Robert J. Fury Accounting. Please continue to patronize these businesses even if getting there is a little inconvenient—a new adventure in discovering other areas of the community. (www.merleburl.com)
AROUND AND ABOUT
In preparation of the double feature of the Frosh/Soph football game and of the Varsity Football completion against Streamwood High School, West Chicago Community High School is surfing the waves of excitement with Homecoming 2019 activities now through Saturday, September 19. The theme is "WeGo Luau." Several of the events and activities incorporate a "Hawaiian Island" theme.
Thursday beach wear is the style for dress day. The WeGo Drama Talent show is at 7:00 p.m. in Weyrauch Auditorium.
Friday is the busiest day of the week. Students wear class shirts/WeGo wear for dress day. The announcement of Homecoming King and Queen takes place in the morning at the Pep Assembly. Queen nominees are Ivanna Correa, Maria Munoz Esparza, LaTonya Phillips, Ruby Romero, Jocelyn Velazquez and Sophia Wasserstrom. King nominees are Diego Cortes, Luis Guzman, Taevon McGee, Kevin Romero, Alonso Salinas and Brian Salinas.
Food Fest begins at noon near Entrance H. Members of student clubs sell hot dogs, hamburgers, tamales, walking tacos, beverages, snacks and desserts. The public is welcome to participate.
The Homecoming Parade kicks off at 12:30 p.m. from the West parking lot. Led by the West Chicago Police Department and West Chicago Fire Protection District, the parade goes south on Wood Street and turns east onto Ann Street, proceeds south on Joliet Street, turns east on Hazel Street, south on Bishop Street and west on Forest Avenue, passing Leman Middle School and Gary Elementary School. It then turns north on Joliet Street, ending at Memorial Stadium.
Parade participants are West Chicago Police Department, West Chicago Fire Protection District, Homecoming Court, Superintendent, Dr. Moses Cheng, Principal, Dr. Will Dwyer; and Assistant Principal Pete Martino, Marching Band, Teachers and Support Staff, Horticulture Club, Orchestra,Tennis, Boys' and Girls' Cross-country/track, InterAct Club, WeGo Global, Anime, Football, StuCo, OLAS, ROAR, Lacrosse, Steppers, HOSA, Compass, Creative Writing, Business Professionals of America, FCCLA, Soccer, Art Club and Photo Club,Volleyball, Poms/Cheerleaders, WeGo Drama & Speech, Drivers' Education, Wrestling and WeGo Buddies.
The Staff/We Gone Reception is from 2:00 to 3:30 p.m. on the visitor side of Memorial Stadium at the same time as the Powderpuff Games with juniors competing against seniors. The Frosh/Soph football game is at 5:00 p.m., followed by the Varsity Football game at 7:30 p.m. Admission is $5 for adults and $3 for students. The Wild Cat Booster Clubs sells a variety of foods including pizza, hamburgers, hot dogs and nachos. Spirit wear also is available.
The Homecoming Dance is from 7:00 to 10:00 p.m. Saturday in Bishop Gym. (www.merleburl.com)
West Chicago Sister Cities celebrates its 20th year this year. The City's partnership with Taufkirchen, Germany, has fostered many friendships across the ocean in both directions. To honor this anniversary, a Sister Cities display is on display from Saturday, October 12, through December 2019. The Turner Town Hall Share event is at 6:30 p.m. Thursday, October 17, at the City Museum. Sister City members, including those who just returned from their September trip to Taufkirchen share their involvement with the program and what they learned through the partnership. (www.merleburl.com)
West Chicago City Museum Historiography program, a non-fiction book reading group, is at 1:00 p.m. Thursday, October 17, 2019, in the Museum, 132 Main Street. Guests can bring a lunch; dessert and a beverage are provided. The book to be discussed is "Worst Hard Times: The Untold Story of Those Who Survived the Great American Dust Bowl" by Timothy Egan. The book won the National Book Award. Copies of the book are available at the Museum and Library.
The dust storms that terrorized the High Plains in the darkest years of the Depression were like nothing ever seen before or since. The book covers a dozen families and their communities through the rise and fall of the region, telling of their desperate attempts to carry on through blinding black dust blizzards, crop failure, and the death of loved ones. Even as he captures the drama of the catastrophe, Egan shows the human characters as heroes.
Timothy Egan is a Pulitzer Prize winning author of nine books. iHe also writes a biweekly opinion column for "The New York Times " HIs book, "Short Nights oF the Shadow Catcher," won the Carnegie Medal for best nonfiction. "The Immortal Irishman" was a New York Times bestseller.
St. Andrew Lutheran Church, 155 North Prince Crossing Road, hosts the delegation from Evangelical Lutheran Church of Southern Africa, Bishop Rakuba and his wife Renkie; Rev, Dualaneo Prins and bis wife Karen; and the Director of Young Adults League Mascgo Mathobi of the Central Diocese of the Evangelical, a companion synod of the Evangelical Metro Chicago Synod. The worship service is at 6:00 p.m., followed by dinner Thursday, October 17, 2019. (www.meleburl.com)
In partnership with Cantigny Park, the League of Women Voters of Wheaton hosts a Civics Awareness program Thursday, October 17, 2019, in the McCormick House at Cantigny, 1S151 Winfield Road in Wheaton. Social time is at 6:30 p.m., followed by the program at 7:00 p.m. The topic is "Fair Tax, Funding Education and Taxes" presented by Ralph Martire. Complimentary coffee and dessert are served. Parking is free.Tram service is available. Registration is required for the free program. To register visit https://www.eventbrite.com/e/fair-tax-funding-education-and-pensions-ticket.
Martire is the executive director of the Center for Tax and Budget Accountability and the Arthur Rubloff Endowed Professor of Public Policy at Roosevelt University. Through the CTBA, Martire helped Through the CTBA, Martire helped obtain numerous legislative successes and helped create a bipartisan legislative task force to integrate workforce and economic development policies.
League of Women Voters of Wheaton includes West Chicago, Warrenville, Winfield, Wheaton and Carol Stream. The League of Women Voters is a non-partisan organization that does not support or oppose any political party or candidate, but whose purpose is to promote political responsibility through informed and active participation of citizens in government. (www.merleburl.com)
Hawthorne's Backyard Bar & Grill, 1200 West Hawthorne Lane, starts a new event, 'Singo," at 7:00 p.m. every other Thursday, beginning October 17, 2019. (www.merleburl.com)
Coffee with the Mayor is from 9:00 to 11:00 a.m. Saturday, October 19, 2019, at City Hall, 475 Main Street.
Republic Bank, 101 Main Street, holds a paper shredding event from 10:00 a.m. to noon Saturday, October 19, 2019. There is no charge, but there is a five box limit. Items that can be shredded include, tax information and returns, investment records sandbank statements, canceled checks, paycheck stubs, ATM and credit cad receipts, credit card statements, utility bills, personal documents and pictures. (www.merleburl.com)
Veterans of Foreign Wars Post 6791 holds its popular Raffle Blast at noon Saturday, October 19, 2019, at the post, 431 North Neltnor Boulevard. The charge is $50 per person and includes lunch prepared by the Post Auxiliary. Pre-registration is required. To register or for more information, call the post at (630) 231-9823.
West Chicago Park District hosts its annual Boo Bash from 3:00 to 6:00 p.m. Saturday, October 19, 2019, in the ARC, 201 West National Street. It is geared for children age two and older. The charge is $6 in advance or $10 at the door. Adults 21 and older are free with a paying child. Activities include carnival games, crafts, costume contests, glow-in-the-dark activities, spooky scary sing-a-long hayrides and two courts of blow-up fitness stations and a pocket circus show. Also there is face painting and science stations. (www.merleburl.com)
Friends of the West Chicago City Museum host an event that brings the prohibition era to life. It takes place Saturday, October 19, 2019. Guests meet at 5:00 p.m. at the West Chicago City Museum, 132 Main Street, to protest the sale and consumption of the "evil spirit," liquor. They then walk to the secret location, where Carry Nation is doing one of her "smashings."
Ellie Carson portrays Carry Nation, the famous and original barroom smasher. Once referred to as the Wicked Witch of the West, Carry was a loving, caring mother and grandmother who cared deeply about the evils of intoxication and tobacco and publicly proclaimed her opposition to those evils. She was lauded by reformers, damned by politicians and often courted by saloon owners who knew a "smashing" by Carry could bring acclaim to their establishment.
The ticket price of $20 or $35 a couple includes food. There is a cash bar. Tickets can be purchased at the City Museum prior to the event or reserved by calling (630) 231-3376 or email wegohistory@gmail.com. (www.merlebul.com)
Neighborhood Food Pantries holds its annual Harvest Fest at 6:00 p.m. Saturday, October 19, 2019, at Medinah Banquets, 550 North Shriners in Addison. There are several entree choices. The evening includes an auction. The emcee is CBS2 investigative reporter Dave Savini. The ticket price is $75. To order tickets, visit the website https://www.neighborhoodfp.org.
The Ninth Annual Northwest 2019 DuPage United CROP Hunger Walk begins at 1:30 p.m. Sunday, October 20, 2019, at St. Andrew United Methodist Church, 250 North Gary Avenue in Carol Stream. West Chicago participating churches are First United Methodist Church of West Chicago, St. Andrew Lutheran Church and St. Michael's United Church of Christ. Twenty-five percent of the monies benefit Neighborhood Food pantries, West Chicago PADS and Hanover Township Food Pantry. The remaining 75 percent goes to Church World Services.
Wayne/Winfield Area Youth/Family Services offers hour-long computer classes for senior citizens at Wayne Township, 27W031 North Avenue. Not only do seniors learn basic skills, but also have the opportunity to socialize. The fee is $2. Reservations are required and may be made by calling (630) 231-7166. Beginner classes are at 3:00 p.m. Fridays. "Texting on Smart Phones" class is at 4:00 p.m. Monday, October 21, 2019.
Wheaton League of Women Voters of Wheaton hosts monthly "living room conversations," where persons discuss nationally developed topics while enjoying wine, cheese and desserts at 6:30 p.m. Mondays, at Prairie Path Books, 261 Town Square in Wheaton. "Relationships First" is the topic October 21, 2019. This takes into account how the world in which people live is shaped through relationships and how most want communities where all people have dignity and respect..yet this often is not modeled through the media and n politics and far too many people feel disrespected in their lives.
The West Chicago Community High School Band Showcase is at 7:00 p.m. Monday, October 21, 2019, in Bishop Gym, 326 Joliet Street, entrance B. The director is James Wallace.The Marching Band and Color Guard perform music selections for the year used for marching band shows, parades and athletic pep band performances. Highlights include the film music of John Williams, including selections from "Star Wars" and "ET." Other selections are classic hits such as "Get Ready" by the Temptations, music of the late 90 and early 2000s such as "The Kids Aren't Alright" by the Offsprings and current pop hits such as "High Hopes" by the Discos. (www.merleburl.com)
West Chicago Public Library has a "Managing Your Photos on the Computer" class at 7:00 p.m. Wednesday, October 23, 2019, in the conference room 118 West Washington Street. Topics include storing, importing labeling and organizing of photos. Persons need to bring their own smart phones or tablet and have the necessary password. To make a reservation, call the adult services department at (630) 231-1552, extension 4.
West Chicago Garden Club meeting is Thursday, October 24, 2019, at St. Andrew Lutheran Church, 155 North Prince Crossing Road. Social time is at 6:45 p.m., short business meeting at 7:00 p.m. and program at 7:15 p.m. Bill Kargas presents "Putting Your Garden to Bed." He is the staff botanist at Pioneer Garden and Feed in Villa Park.
Catholic Daughters of America #432 at St. Mary's Catholic Church holds a 100th Anniversary Celebration Sunday, October 27, 2019, at Abbington Banquets, 3S002 Route 53 in Glen Ellyn. Mass with Reverend Bill Conway, former pastor at St. Mary's, is at 10:00 a.m. The luncheon is at noon. Menu choices are Chicken Piccata, Champagne Chicken or Vegetarian Pasta. The ticket price is $32. Tickets are available at the parish office or from a CDA member.
The Illinois Music Educator's Association District 9 selected by audition seven West Chicago Community High School students for the Honor Festival Saturday, November 2, 2019, at East Aurora High School. During the day they participate in rehearsals and sectionals with the guest conductors and then perform for the family, friends, and the community in the evening.The students are Heidi Murillo, orchestra; Sammy Incrocci, choir; Philip Calabrese, choir; Matt McDonald, choir; Max Russo, band; and Maura Nika, choir. These students competed against almost 2000 other students in band, choir, and orchestra from DuPage and Kane counties. The highly competitive auditions required students to prepare scales, etudes, and a selected piece of music chosen by ILMEA. (www.merleburl.com)
American Legion Post 300, 123 Main Street, offers a variety of menu selection from 3:00 to 8:00 p.m. Tuesday through Fridays, plus a Fish Fry on Wednesdays and Fridays, and special meals each Thursday. Some of the Thursday selections are homemade soups perfect for the cool season temperatures, Marry Me Chicken, pot roast and an Octoberfest burger. The full menu can be seen at the Legion or on its website.https://www.facebook.com/alpost300/. (www.merleburl.com)
Sincere sympathy is extended to the family of Humberto Martinez Olivares, who at the age of 49 passed away Thursday, October 3, 2019.
Deepest sympathy is expressed to the family of Irene G. Nickelson, who at the age of 93 passed away Saturday, October 5, 2019.
Sincere sympathy is extended to the family of Yoshi A. Kiser, who at the age of 94 passed away Thursday, October 10, 2019.
Dollar General, 910 North Neltnor Boulevard, is now open.
As of September 29, 2019, Chris Shackleford was named the new West Chicago Police Department Deputy Chief. He is a 1995 graduate of the University of Illinois-Champaign with a degree in accounting. He started his law enforcement career as a police officer in 1998 with the Barrington-Inverness Police Department. In 1998, he joined the West Chicago Police Department where he served as patrol officer, field training officer, patrol sergeant and detective sergeant. He is married with two daughters ages 14 and 16.
At the Monday, October 7, 2019, meeting, City Council approved the renewal the lease agreement with the West Chicago Public Library for use of the on the District's land east of the parking lot for the library. The lease is for five years. Also approved was a contract with Groot Industries, Inc. for residential solid waste, recycling and yard waste collection.
During the American In Bloom Symposium & Awards celebration held Thursday through Saturday, October 3 to 5, 2019, in St. Charles, West Chicago received several awards. One was for the City's stewardship of its history and heritage. Another was the Crown Bees sponsored award for Bee Happy-Best Pollinator Garden Program. West Chicago resident Judith Horsley was one of the 13 nominees for the Community Champion Award, in recognition of her many contributions to the community. (www.merleburl.com).
The Math Team of West Chicago Community High School proved they knew their numbers at the North Suburban Mathematics League Meet. The Junior team took first place overall. Team members are Emily Ayala, Payton Campbell, Brock Ullman, Matt Stavenger, Chris Champagne, Gio Zavalza, Maxwell Harris, Eve Linden, and Charles Cardenas. In his role as oralist Steven Demma took second place. The Math Team took third overall, and achieved its highest Meet 1 point total ever with a total of 115 points scored. Other team members are Alec Renwick, David Fatheree, Marianne Hernandez, Heather Truong, Oscar Almonte, Martin Oropeza, Daniel Eaton, Rydell Salazar, Charlene Bahnfleth, Cecilia Santiago, Jack Riconosciuto, Aaron Linden, Rafael Rotger, Miguel Garcia, Gannon Hosticka and David Hansen. Coaches are Charles Vokes and Bev Kilgallen. (www.merleburl.com)
The Varsity Girls Cross Country team won the Lisle Mae Event meet. They finished first out of 25 competing teams. Varsity team members are Caroline Pacer, Lily Buzani, Meadow Zomparelli, Jocelyn Velazquez, Katie Sutherland, Vale Medina and Ximena Duran. Caroline Pacer finished in third place overall and Lily Buzani finished in ninth. The coach is Tanya Miller.
At the Friday, October 11, 2019, football games, the scores were East Aurora High School-46. West Chicago Community High School-24; Wheaton Academy-26. Aurora Central Catholic High School-6.
Peter Osielski and Kevin Salinas, West Chicago Community High School students, have been named Commended Students in the 2020 National Merit Scholarship Program. About 34,000 Commended Students throughout the nation are being recognized for their exceptional academic promise. Commended Students placed among the top 50,000 scorers of the more than 1.5 million students who entered the 2020 competition by taking the 2018 Preliminary SAT/National Merit Scholarship Qualifying Test. (www.merleburl.com)
My email address is merleburl@earthlink.net.