West Chicago City Museum hosts its 30th annual Tales Tombstones Tell cemetery walk Friday, October 4, 2019, at Oakwood Cemetery, Oakwood Avenue and York Street. The 45-minute tours begin at 6:30 p.m., start at 10-minute intervals, with the last tour beginning at 7:45 p.m. While guests wait in line, Roger Kotecki, vocalist and guitarist, plays eclectic music from the 1860s through the 1970s.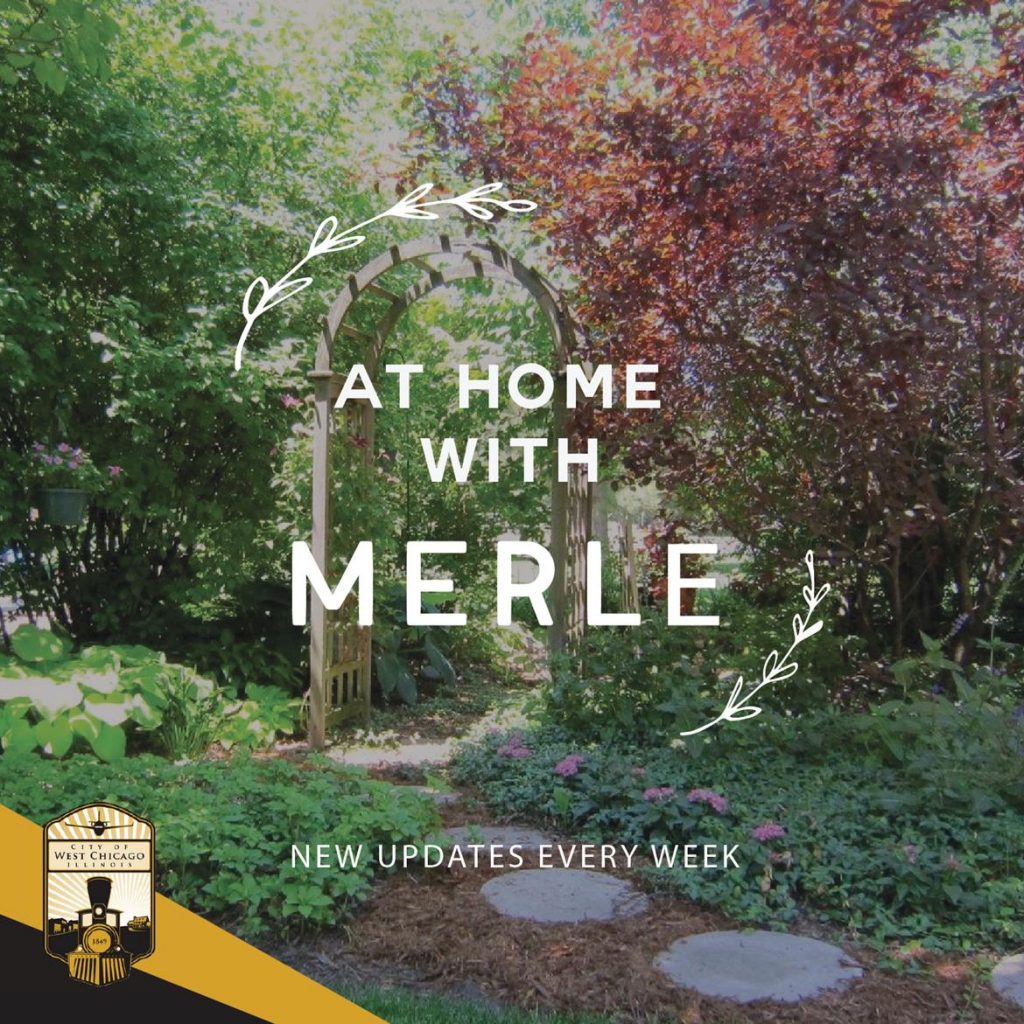 Lanterns and candlelight illuminate the paths to the designated sites, where costumed interpreters tell the life stories of the former residents buried in Oakwood, the oldest cemetery in West Chicago. This year the walk features stories first introduced to guests at the First Tombstones Tell event. With updated information now available through online research platforms, the walk brings the stories of George Roundy, the Vergie Family, the Gaede Family, the Soldiers and Sailors Monument, the Benjamin Family, Rhoda Wiant and John Fairbanks to life.
George Roundy was an early pioneer and active in government. The Vergie family was Canadian immigrants, who lived near Oakwood Cemetery. The Gaede family was German immigrants, who had 15 children. Rhoda Wiant was in the family that ran a successful downtown store and whose historic home is on West Washington Street. The home of John Fairbanks was a station on the Underground Railroad. Daniel Benjamin was a New Englander who survived a Native American attack and was held captive for eight years. When he headed west to make a new life for his family, he settled just north of what is today's North Avenue in Wayne Township. The family owned a large portion of land and subdivided and sold more than 1,000 acres of land. His son, Robert Benjamin, is credited with founding Benjamin School District, which is currently celebrating its 175th Anniversary, the oldest operating school district in Illinois. Many members of the Benjamin family are buried in Oakwood Cemetery, including Daniel who is also one of five War of 1812 veterans buried here.
Interpreters are Pam Kramer, Mike Fortner, Beth Carlson and Bob Fotus, who also provide some music, Becky Hall, Michael Ferguson, Keith Letsche, Carol Townsend and Dan Czuba with Mike Berry joining him in a song. Other volunteers are Tom Fessler, Don Feld, Donna and Kent Orlandini, Peggy Krauch and Fabiola Garcia
The event is appropriate for families as it focuses on historical facts and not ghost stories. Although there is no charge, donations are appreciated. For further information, call the museum at (630) 231-3376 or email museum@westchicago.org. (www.merleburl.com)
AROUND AND ABOUT
The City of West Chicago submitted a short community video, "West Chicago in Bloom," as part of its participation in America in Bloom. The goal of this component of the AIB Awards Program is to visually showcase what the program is accomplishing in the individual community, and convey the community's overall aesthetics. The winner of the YouTube video contest is selected through a People's Choice vote at https://www.surveymonkey.com/r/2SZKMPP. Ashley Black, the granddaughter of AIB committee member and West Chicago Garden Club President, Barbara Bizzarri, produced the video.
For more than 25 years, the First United Methodist Church of West Chicago has provided a site for Public Assistance to Deliver Shelter every Thursday evening to Friday morning from October through May. The first night of shelter is Thursday, October 4, 2019.
Each night of shelter is divided up into four volunteer shifts. Shift volunteers are asked to serve for one shift each month. Volunteers still are needed for the second shift from 9:00 p.m. to 1:00 a.m., which involves serving dinner to any late arrivals, cleaning up after dinner, making lunches and washing the guest's laundry. To volunteer call Brian Hendricks at (630) 333-0640 (cell), (630) 840-2448 (work) or (630) 231-7532 (home) or email Hendricks@fnal.gov.
Maggie Capettini has artwork in several exhibits. "Gin Blossom" is in the juried Art of Illinois exhibit room Wednesday, October 2, through Thursday, October 31, 2019, at Gallery 7 in the Gaylord Building, 200 West 8th Street in Lockport. Her weathered art is in the one-night-only exhibit from 4:00 to 8:00 p.m. Saturday, October 5, 2019, upstairs at St. Andrew's Episcopal Church, 1125 Franklin Street. Artists received a 24×30 inch length of raw canvas upon which to create a work of art. At some point during the creation process, the canvases are left to "weather" outdoors for 20 to 30 days. Also 20 of her paintings are on display until Wednesday, October 30, 2019, in the Geneva Public Library, 127 James Street.(www.merleburl.com)
"The History of UFOs in Illinois" is the program at 7:00 p.m. Thursday, October 3, 2019, in the main meeting room at the West Chicago Public Library, 118 West Washington Street. Through pictures, videos and retellings of first-hand accounts, Sam Maranto, a UFO investigator and currently the state director of the Illinois chapter of the Mutual UFO Network, presents the history of sightings in Illinois. To make a reservation, call the adult services department at (630) 231-1552, extension 4.
According to Wikipedia, "Mutual is a US-based not-for-profit organization, composed of civilian volunteers who study alleged UFO sightings. It is one of the oldest and largest organizations of its kind, claiming more than 4,000 members worldwide with chapters and representatives in more than 43 countries and all 50 states."
Fall Choral Concert is at 7:00 p.m. Thursday, October 3, 2019, in Weyrauch Auditorium at West Chicago Community High School, 326 Joliet Street. Brandon Fantozzi is the director. Mixed Chorus performs "Tutti, Tutti," "Tummaistani," and a Finnish folk song. Women's Chorale sings "Don't Rain on My Parade" from Funny Girl and "Speak to the Child of Love." Honors A Cappella Chamber Choir performs "Sing We and Chant It" and "America the Beautiful." Concert Choir sings "Awake the Trumpet's Lofty Sound" and "Hine Ma Tov."
"Fall in Love with Art" is the 2019 Artoberfest exhibit at Gallery 200, 103 West Washington Street, for the month of October. The ten artists participating are Margaret Bucholz, Kathi Kuchler, Marge Hall, Patti Koenigsaecker, Heide Morris, Laurie Parker, Britta Renwick, Marita Valdizan, Judith Horsley, and Earl Weber. Artoberfest includes a variety of paintings, drawings, photographs and three dimensional works, plus some whimsical pieces for the fall season. The artists' reception is from 6:00 to 9:00 p.m. Friday, October 4. Octoberfest entertainment and refreshments add to the autumn theme.(www.merleburl.com)
Wheaton Academy, 900 North Prince Crossing Road. is in the midst of 2019 Homecoming week. The varsity football game against Bishop McNamara High School is at 7:00 p.m. Thursday, October 3. Friday, October 4, the Varsity Soccer team plays against Aurora Central Catholic High School at 7:30 p.m. Following the game are fireworks.
College of DuPage holds its ninth and final annual Food Truck Rally and Sunset 5K Saturday, October 5, 2019. The Kid Zone hosts family activities, such as Touch-A-Truck, pumpkin painting, live demos and Glen Ellyn School of rock from 1:00 to 7:00 p.m. The Food Truck Rally is from 2:00 to 8:00 p.m. and features more than 15 Chicago and DuPage mobile eateries.
The 100-Yard Dash with three age divisions of 4 to 5, 6 to 7 and 8 to 9 begins at 3:30 p.m. on the football stadium track. The Sunset 5K is at 4:30 p.m. All proceeds benefit COD student scholarships with each high school district served by COD having a dedicated scholarship for its graduates who attend COD. Twenty-five percent of West Chicago Community High School students choose COD as their first college. Thus persons participating can help support a dedicated scholarship for a Wildcat attending COD. To register, visit cod.edu/5K, or for information call Ami Chambers at (630) 942-3823. (www.merleburl.com)
First United Methodist Church of West Chicago, 643 East Washington Street, hosts its tenth Annual Oktoberfest Dinner, Saturday, October 5, 2019. Lawn games, such as croquet and bags, are at 5:00 p.m. The dinner buffet begins at 6:00 p.m. On the menu is bratwurst, sauerkraut, potato pancakes, applesauce with apple squares and beverage. One of the beverages offered is homemade root beer. The Bonfire and Sing-a-Long follows dinner. The ticket price is $12 for adults, $6 for children ages 7 through 12, and $3 for children age six and under. Tickets may be purchased in advance or at the door. Call the church office at (630) 231-3344 or visit the website www.firstumcucc.org for more information. (www.merleburl.com)
WeGo Drama of West Chicago Community High School presents "Petrifying Poe: A Radio Play." The one-night only benefit performance is at 7:00 p.m. Saturday, October 5, 2019, in the Weyrauch Auditorium, 326 Joliet. The show takes the audience into the world of radio drama and builds incredible suspense with the classic stories of "The Tell-Tale heart" and "The Fall of the House of Usher." The ticket price is $10 and available at wegotheatre.com and the door.
Members of the cast and crew are Maggie Hancock, Caitlin Harding, Samuel Incrocci, Gerardo Avila, Kenya Bahena, Danny Boyce, Nathan Bradley, Melissa Casimiro, Christina Champagne, Ryan Castiglia, Stephen Demma, Josie Kotke, Vincent LaMantia and Noemi Lara.
Others are Grace Miller, Alexa Palacios-Reyes, Vincent Ross, Justin Blackburn, David Brown, Mikail Herrera, Elizabeth Hurley, Ben Jimenez, Sydney Radke, Cassi Villa, Olivia Wesling and Jazmin Wilkins. Mark Begovich is the director. Scenic design is by Chris Jensen. Hair and Make-up is by Jamie Elza. (www.merleburl.com)
West Chicago Fire Protection District hosts its annual Open House from 10:00 a.m. to 2:00 p.m. Sunday, October 6, 2019, at fire headquarters station, 200 Fremont Street. The National Fire Prevention theme this year is "Not Every Hero Wears a Cape. Plan and Practice Your Escape." Per the National Fire Protection Association website, "The theme works to educate everyone about small, but important action they can take to keep themselves and those around them safe." Deputy Chief Tim Leidig said, "The theme emphasizes our concern, as always, for fire safety in our community."
Activities include information booths, side-by-side burn cell and smoke trailer demonstration, emergency equipment displays, fire safety handout police cars and snacks. Children can practice stop-drop-roll in the smoke house. Sparky the Fire Dog greets the guests. (www.merleburl.com)
Wayne/Winfield Area Youth/Family Services offers hour-long computer classes for senior citizens at Wayne Township, 27W031 North Avenue. Not only do seniors learn basic skills, but also have the opportunity to socialize. The fee is $2. Reservations are required and may be made by calling (630) 231-7166. Beginner classes are at 3:00 p.m. Fridays. "Shopping on Amazon" class is at 4:00 p.m. Monday, October 7, 2019.
Fall Orchestra Concert is at 7:00 p.m. Tuesday, October 8, 2019, in Weyrauch Auditorium at West Chicago Community High School, 326 Joliet Street. Alexandra Wojciechowski is the director. The concert is Fall-themed with music from "Wicked," "Autumn" from Four Seasons by Antonio Vivaldi, "Bella's Lullaby" from "Twilight," "Live and Let Die," "Phantom's Night," by Joshua Reznicow and"Valse Diabolique" by Joseph Compello. "Haffner Symphony" by Wolfgang Mozart is a combined piece with Concert and Symphony Orchestras. (www.merleburl.com)
West Chicago Public Library offers a two-hour Microsoft Excel Level 2 class at 7:00 p.m. Wednesday, October 9, 2019, in the conference room, 118 West Washington Street. The class goes beyond the basics, teaching formulas, tables, charts and graphs. To make a reservation, call adult services department at (630) 231-1552, extension 4.
West Chicago Park District social for senior citizens is the Popular Fireman Fish Fry at noon Thursday, October 10, 2019, in the West Chicago Fire Protection District headquarters, 200 Fremont Street. The firefighters provide the fish and guests bring a dish to share and complete place setting. Reservations are required by Friday, October 4, and may be made in person at the ARK, 201 West National Street, or on line at we-goparks.org.
Entree Kitchen, 26W276 Geneva Road, Suite A in Carol Stream, holds a Paint & Sip Glass Painting Party at 6:30 p.m. Friday, October 11, 2019. Guests create a masterpiece on a pair of wine glasses with Make You Brush artist, Abby Adams. The $30 charge includes a choice of two glasses and supplies, plus savory and sweet snacks and assorted beverages of lemonade, coffee and tea. Guest can bring their own favorite beverage To make a reservation, call (630) 668-4450. West Chicago resident Diane Beaulieu is the owner. (www.merleburl.com)
West Chicago Community High School class of 1969 holds its 50th reunion from Friday, October 11 through Sunday, October 13, 2019. The pre-reunion gathering is Friday from 7:00 to 11:00 p.m. at American Legion Post 300, 123 Main Street, and is open to all WCCHS graduates. There is a cash bar and food from the regular menu. The disc jockey is the husband of graduate Lauren Gladding Marcley.
West Chicago Boosters Club holds its sixth annual Unlimited Pancake Breakfast from 7:30 to 10:30 a.m. Saturday, October 12, 2019, in the WCCHS Commons, 326 Joliet Street. Menu includes all you can eat pancakes plus a serving of sausage, hash browns and orange drink. Advance tickets are $7 for adults and $5 for children age 11 and under. Prices at the door are $8 for adults and $6 for children. Boosters are a 501(c)(3) non-for-profit organization. Proceeds are donated back to the students of WCCHS.
West Chicago resident Kathy Steere holds "Drawing Nature: It's Organic" workshop from 9:30 a.m. to 3:00 p.m. Saturday, October 12, 2019, at the McCord Gallery and Art Center, 9602 West Creek Road in Palos Park. Drawing fundamentals are touched on while participants make pencil sketches of assorted natural objects. The instructor brings a variety of items to draw but persons can bring something of their own. The charge is $70 for members and $80 for non-members. To make a reservation, call (708) 671-0648.
The City of West Chicago and the West Chicago Cultural Arts Commission host a dedication of a mural created by Juan Chawuk, internationally acclaimed Malayan artist/muralist, at 10:00 a.m. Saturday, October 12, 2019, at Supermercado Tampico, 526 Main Street. The mural is on the southwest side of the building. The artwork conveys the symbolic connection between the Monarch butterfly migration and the migration of the diverse immigrant populations that came to West Chicago throughput its history.
Juan Chawuk designed the mural for the "Frida Kahlo 2020" exhibition in Cleve Carney Art Gallery at the McAninch Arts Center at College of DuPage. His mobile mural "West Chicago" is on display at Gallery 200.
The Second Annual West Chicago Food Fest is from 11:00 a.m. to 4:00 p.m. Saturday, October 12, 2019, in the historic downtown area. There are 12 food vendors, seven trucks and four in tents. Participants are Bricks on Wheels, Chesa's Gluten Free Food Truck, From Scratch Catering, LLC, Jorge's Paleteria, Big Wang's Food Truck, Gnarly Knots Pretzel Company, Cookies with Flavor, Kindred Coffee Roasters, Kona Ice-North Plainfield, Popcorn Time, Sam's Honey Bee and Taqueria Santa Barbara. The three categories in the Cooking Competition are Best Main Dish, Best Side Dish and Best Sweet Treat.
Guittara Azul, Five Guys Named Moe, and Wild Daisy provide the musical entertainment. Coming on stage at 11:00 a.m. is Guittara Azul, who performs a mix of Rumba Flamenco, Latin Jazz, and World Sounds, with intoxicating Latin Percussion and Fiery Spanish Guitars. Starting at 12:30 p.m. are Five Guys Named Moe, who play all natural classic rock-n-roll of the 70s, 80s and 90s that delivers pure energy, heart and a lot of soul. On stage at 2:30 p.m. is Wild Daisy, performing current country hits, plus some of the classics and some rock/pop.
Healthy West Chicago offers cooking demonstration. At Gallery 200, 103 West Washington Street, is the auction for the butterflies that were on display this summer at various locations. The West Chicago City Museum, 132 Main Street, holds a Recipe Challenge in conjunction with its "Home" exhibit. Other activities include face painting, outdoor games and inflatable axe throwing. (www.merleburl.com)
West Chicago City Museum Historiography program, a non-fiction book reading group, is at 1:00 p.m. Thursday, October 17, 2019, in the museum, 132 Main Street. Guests can bring a lunch; dessert and a beverage are provided. The book to be discussed is "Worst Hard Times: The Untold Story of Those Who Survived the Great American Dust Bowl" by Timothy Egan. The book won the National Book Award. Copies of the book are available at the museum and library.
The dust storms that terrorized the High Plains in the darkest years of the Depression were like nothing ever seen before or since. The book covers a dozen families and their communities through the rise and fall of the region, telling of their desperate attempts to carry on through blinding black dust blizzards, crop failure, and the death of loved ones. Even as he captures the drama of the catastrophe, Egan, he shows the human characters as heroes.
Timothy Egan is a Pulitzer Prize winning author of nine books. He also writes a biweekly opinion column for The New York Times. His book, "Short Nights of the Shadow Catcher," won the Carnegie Medal for best nonfiction. "The Immortal Irishman" was a New York Times bestseller.
Neighborhood Food Pantries holds its annual Harvest Fest at 6:00 p.m. Saturday, October 19, 2019, at Medinah Banquets, 550 North Shriners in Addison. There are several entree choices. The evening includes an auction. The emcee is CBS2 investigative reporter Dave Savini. The ticket price is $75. To order tickets, visit the website https://www.neighborhoodfp.org.
Catholic Daughters of America #432 at St. Mary's Catholic Church holds a 100th Anniversary Celebration Sunday, October 27, 2019, at Abbington Banquets, 3S002 Route 53 in Glen Ellyn. Mass with Reverend Bill Conway, former pastor at St. Mary's, is at 10:00 a.m. The luncheon is at noon. Menu choices are Chicken Piccata, Champagne Chicken or Vegetarian Pasta. The ticket price is $32. Tickets are available at the parish office or from a CDA member.
Bingo games at Veterans of Foreign Wars Post 6791, 431 North Neltnor Boulevard, are on Wednesdays. Doors open at 5:00 p.m., games start at 7:00 p.m. The Auxiliary games are Sundays. Doors open at noon, games start at 2:00 p.m. American Legion Post 300, 129 Main Street, holds a Fish Fry from 7:00 to 8:00 p.m. Fridays.
West Chicago Community High School students enrolled in Child Development I classes, under the supervision of teacher Brittney Bauer, teach children from the age of 2.5 through five in a three-week Wildcat Preschool Program. The classes are from 8:55 a.m. to 1:05 p.m. Tuesday through Thursday, starting November 5 and ending November 21, 2019.
Lessons range from alphabet and number awareness to gross motor activities to beginning reading and writing. To register, visit, https://www.d94.org/Page/322. For further information, call Brittney Bauer at (630) 876-6377 or bbauer@d94.org.
Sincere sympathy is extended to the family of James Caleb Ireland, who at the age of 88 passed away Sunday, September 22, 2019.
Deepest Sympathy is expressed to the family of Jordan D, Billek, who at the age of 29 passed away Sunday, September 22, 2019.
Sincere sympathy is extended to the family of John "Jay" Body, who at the age of 75 passed away Friday, September 6, 2019.
Deepest sympathy is expressed to the family of Verna May Coles, who at the age of 92 passed away Friday, September 20, 2019.
Newly installed officers of Veterans of Foreign Wars are Post Commander, Steve Bennier; Senior Vice, Andy Zenisek; Junior Vice, Danny Roman; Quartermaster, Christine Seagrave; Chaplain, Chuck Scheckle; 1st Year Trustee, John Johnston; 2nd Year Trustee, Don Smith; 3rd Year Trustee, Andy Escobedo; and Officer of the Day, Don Smith.
Newly installed officers of the Auxiliary are President, Terry Adams; Senior Vice, Pam Brugato; Junior Vice, Cindy Paris; Secretary, Patty Linsenmeyer; Chaplain, Ethel Moorhouse; Treasurer, Terry Escobedo; Conductress, Felice Sanchez; Trustee, Diana Denton; Trustee, Joyce Roman; Trustee, Barb Urick; and Guard, Roy Brugato. Appointed individuals are Hospital, Cindy Paris; Voice of Democracy/Americanism Chair, Nancy Smith; and Poppy Chairs, Patty Linsenmeyer and Terry Adams. Also Adams is the District Chair for the VFW National Home.
During the summer, the tank was repainted and the decals received from the US Army were applied. The Local Teamsters Union volunteered to clean and paint the airplane, plus purchased the paint at $150 a gallon from the Army. The Richardt Family put in a dedication plaque at the base of the airplane. The union now is working on a platform base for the anchor.
DuPage Airport Authority named Mark Doles the new executive director. He replaces David Bird, who resigned in June 2019. He has been an employee at DuPage Airport since his graduation from Augustana College in 1989. Prior to his current position, Doles was director of Aviation Facilities and Properties and the DuPage Flight Center. He is a member of numerous aviation associations, including the Illinois Public Airport Association, where he served as past chairman. (www.merleburl.com)
Wheaton Academy is the recipient of the 2019 National Blue Ribbon School Award from the Department of Education. The Blue Ribbon award is the highest honor an American school can receive. Of the 362 schools throughout the United States receiving this honor, Wheaton Academy was one of only eight private high schools in the nation to receive the award. The press release stated, "Honored for the important work in preparing students for successful careers and meaningful lives, Blue Ribbon Schools demonstrate what is possible when committed educators hold all students and staff to high standards and create vibrant, innovative cultures of teaching and learning." The National Blue Ribbon School award program was created in 1982, recognizing more than 9,000 schools in its 37-year history. (www.merleburl.com)
After serving for 28 years in law enforcement, 24 of them in West Chicago Police Department, Deputy Chief Julio Calabrese retired Friday, September 27, 2019. Prior to this position, he served as a patrol officer, detective, sergeant and commander. (www.merleburl.com)
West Chicago Community High School Athletic Director Doug Mullaney retired Wednesday, October 2, 2019. He held the position of Athletic Director since 2008. He was responsible for coordinating 28 athletic programs. Also Mullaney created and implemented a coach's evaluation system, which he presented at the Illinois High Association Athletic Director's Conference.
Prior to coming to WCCHS, he was a Physical Education/Health teacher at Bryan Middle School in Elmhurst Community Unit School District 205. Mullaney coached baseball at York High school, where his team made it to state four years in a row, winning the State AA Baseball Championship in 1993. Upon retirement, Mullaney plans to enjoy his hobbies, his family and grandchildren. (www.merleburl.com)
Because of the inclement weather Friday, September 27, 2019, most of the Friday evening football games were either cancelled or called to be completed Saturday, September 24. The Saturday scores were Bartlett High School-48, Fenton High School-22 and Wheaton Academy-51, Christ the King High School-6. West Chicago Community High School did not have a scheduled game.
My email address is merleburl@earthlink.net.