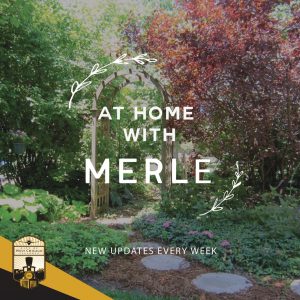 Due to COVID-19, Halloween 2020 will be different this year as persons make decisions on how to celebrate and participate. Trick or Treat hours in West Chicago are from 3:00 to 7:00 p.m. Saturday, October 31, 2020.Again only Trick or Treat homes beaconing a welcome with a lit porch light, wear masks, not just costume masks, and maintain the six foot social distance. Knowing that during daylight hours it is sometimes difficult to tell if a light is on, the West Chicago Police Department created signs to designate if giving our treats or not and theses can be downloaded from the Police Department Facebook page, www.facebook.com/westchicagopolicedepartment/. Persons also can design their own signs. (merleburl.com)
There are several activities families can do to make Halloween special and most should be done with everyone wearing costumes, if possible. One is to organize a parade with neighbors on your block. For noise, play spooky music, have the youths bang pot lids together, drum on pans or play Kazoos. Take a Halloween walk and tally up the ghosts, pumpkins, witches and other Halloween decor seen in yards, on porches and windows.Have a "ghost hunt " in your yard, wrapping candy in white paper and hiding them. Organize games with a Halloween theme, such as Pin the hat on the witch or pin the tail on the black hat. Have fun in the kitchen making pumpkin face pancakes, baking Halloween cookies and making appetizers or dinner entrees. There are many recipes suggested on Google. In the evening, sit around the fire pit and tell ghost stories. Indoors, show scary movies, appropriate for the ages of children. At night, drive around to look at the more elaborate and spooky displays. For more than 15 years the house at 333 Church Street has had scary decorations, including a ghoulish cemetery. There also is a good display on the 400 block of Colford. Take a drive to OS185 Park Street in Winfield, where there are many different scenes.. (merleburl.com)
However you celebrate, have a fun and safe Happy Halloween!
AROUND AND ABOUT
The West Chicago Garden Club meeting is at 2:00 p.m. Thursday, October 22, 2020, in the pavilion at Kress Creek Farm, 30W150 Wilson Road. Kim Hartman from Countryside Flower Shop, Nursery and Garden Center demonstrates how to make fall center pieces and put some spark into outdoor containers. Several of her creations will be in a raffle. Attendee need to bring their own chairs and dress for the weather. (merleburl.com)
As partners Healthy West Chicago, St. Andrew Lutheran Church, WeGo Together for Kids, Walgreens and Osco offer a Drive-thru Flu Clinic from 4:00 to 6:00 p.m. Thursday, October 22, 2020, at St. Andrew Lutheran Church, 155 North Prince Crossing Road This is done on a first come, first served basis.There is no charge for uninsured, most insurance is accepted and there is no co-pay or deductible. Persons need to bring Medicare or prescription insurance card. This is the second flu drive clinic offered by these groups. (merleburl.com)
The West Chicago Public Library program "Women In History" is at 7:00 p.m. Thursday, October 22, 2020, via Zoom. Educational entertainer Martina Mathisen presents a look at dynamic women through out history. Some women represented were doing big things, secret things and even dangerous things. Some were well known and others were not. To register, visit
https://us02web.zoom.us/meeting/register/tZYrdOirpjkuG9elmOIKI8nP6Fyt8y3-x-SF . After registering, persons receive a confirmation email with information about joining the meeting.
The City of West Chicago and West Chicago Public Library District are holding a socially distanced pumpkin decorating contest. To participate, persons submit a photograph of their decorated, not carved, pie pumpkin at https://form.jotform.com/202394114465149 by Wednesday, October 21, 2020. Age categories are 7 and under, 8 through 12, 13 through 17, and family/adult. There is a winner in each age category, who receives a $25 gift card to a local West Chicago business. Voting takes place the week of October 26 by public vote on Facebook. Winners are announced the first week of November. On the City's special events page. https://www.facebook.com/West-Chicago-Halloween-Festivities. For further information, email Nicolette Stephan at specialevents@westchicago.org.
The Little Red Donut Truck is selling mini apple cider donuts and cider slushies from 9:00 a.m. to 1:00 p.m. Sunday, October 25, 2020, at Murphy Ace Hardware, 319 South Neltnor. Prices are $8 for one dozen, $15 for two dozen and $20 for three dozen and $3 for slushies. The donuts are made fresh and served hot in seconds. Payment is by credit card.To make it a contactless transaction, persons can swipe their card themselves at the window, donuts are placed on the ledge for persons to grab and go. Wear masks and maintain the six foot social distance line.
The City of West Chicago free Fall Leaf Collection begins Monday, October 26, and ends Friday, November 28, 2020. On regularly scheduled garbage pick up days, residents can put out an unlimited number of "Kraft" yard waste bags of leaves. Stickers are not required.
West Chicago Public Library hosts a Not So Spooky Halloween Bash at 10:30 a.m. Tuesday, October 27, 2020, via Zoom. It is recommended for children ages three to seven to enjoy strifes, songs and games. Registered attendees receive one goody bag per child, which are available through curbside pick up from Monday, October 26 through Saturday, October 31. To register, visit wcpld.info, under calendar. (merleburl.com)
Hawthorne's Backyard Bar & Grill, 1200 West Hawthorne Lane, holds its Annual Pumpkin Carving Contest from 5:00 to 8:00 p.m. Thursday, October 29, 2020, in the heated tent in order to social distance safely. The free event is geared for youth 16 years and under. The business supplies the pumpkin; the families provide the carving tools and the youths use their creativity for carving the jack-o-lanterns. There are prizes for first, second and third place pumpkins. Youths receive free cookies and brownies, plus spooky, mad scientist kiddie cocktails. This is a fun event for the entire family. (merleburl.com)
As part of its Getting Crafty Virtual Series, West Chicago Public Library presents "Sugar Skulls" at 6:00 p.m. Thursday, October 29, 2020, via Zoom. Participants learn about the tradition of sugar skulls, share experiences and decorate/embellish the skulls. Registered patrons receive a sugar skull template they can print and color from home. To register, visit the website wcpld.info, under calendar. (merleburl.com)
West Chicago Public Library starts Grab and Go services, which is a 30-minute self-service appointment to browse and checkout library materials inside the library, 118 West Washington Street. The hours are from 1:00 to 5:00 p.m. Monday through Thursday, and from 10:00 a.m. to 2:00 p.m. Friday and Saturday, with sessions limited to 30 minutes and are self-service. Appointments are required and may be made by calling (630) 231-1552 during curbside huours or emailing ask@wcpld.info. Staff interactions are limited to five minutes. For more information visit wcpld.info.
St. Andrew Lutheran Church, 155 North Prince Crossing Road, now holds indoor Sunday worship services. The English service is at 10:00 a.m.; Spanish services are at noon and 1:30 p.m. Reservations are required and may be made by calling the church office at (630) 231-3787 or sending an email to office@standrewlutheran.net; they are due Thursday of each week.There is a maximum limit of 40 people, plus worship leaders.
West Chicago Park District offers the opportunity to play 9 square in the air from 6:00 to 8:00 p.m. Wednesdays during Open Gym at the ARC, 201 West National Street. This is a fast paced game that keeps everyone moving. The object is to remain the longest active player in the game. The center player serves the ball by striking it into any other square. If the ball goes out of bounds, the last player to touch it is out, leaves their square and the remaining players move up a square. A new player enters the square for the last position. (merleburl.com)
The DuPage County Health Department developed a dashboard to provide information on the total number of people, in DuPage County, who have tested positive for COVID-19. In addition, the dashboard includes a map which shows the distribution of reported cases by municipality and is updated at 4:00 p.m. daily. DuPage County's "COVID-19 Dashboard" is a one-stop-shop for all the information it offers including a town-by-town breakdown of cases. As of 4:00 p.m. Monday, October 12, 2020, there were 1,302 cases and 14 deaths. This is an increase of 66 cases since last week.It is important to remember to follow the social distancing order, wear masks and wash hands.
A COVID-19 testing site is open from 8:30 a.m. to 12:30 p.m. Tuesdays and Thursdays in a VNA Health Care Mobile at St. Andrew Lutheran Church, 155 North Prince Crossing Road. There is no charge. Appointments are required and may be made at (630) 892-4355 or (847) 717-6455. DuPage County offers free COVID-19 testing at the DuPage County Complex, 421 North County Farm Road. The sites open from 7:00 a.m., to noon Monday through Friday. Since it is a drive-thru testing site, individuals give themselves a nasal swab test with instructions from staff.
To keep residents aware of community COVID-19 updates, the City has posted West Chicago's COVID-19 COMMUNICATIONS CENTER on its website, www.westchicago.org. It is located on the upper left-hand side in red. Clicking on this, residents can see the latest information..
The City of West Chicago in partnership with West Chicago Elementary School District 33 is placing bright, bold bilingual signs at all District 33 schools and other highly populated locations throughout the community, such as apartment complexes, parks, public building, grocery stores and churches. The signs emphasize the COVID-19 message of the three W's: Wash hands, Wear, Watch social distance. (merleburl.com)
Sincere sympathy is extended to the family of Robert C. Bicchinella, who at the age of 56 passed away Monday, October 5, 2020.
Deepest sympathy is extended to the family of Thomas G. Hutchins, who at the of 71 passed away Wednesday, October 14, 2020.
Sincere sympathy is extended to the family of Joyce Winifred Ashpole, who at the age of 91 passed away Thursday, October 15, 2020.
Deepest sympathy is expressed to the family of Francisca Barbaccia, who at the age of 85 passed away Monday, October 12, 2020.
The West Chicago Police Department announced the arrest of 28-year-old Xavier Deandre Brown of Bolingbrook in connection with a fatal vehicle crash on August 15, 2020. At 1:46 a.m. on this date West Chicago Police officers responded to a motor vehicle crash involving a pedestrian at the intersection of Route 59 and Main Street
Initial investigation into the incident led to the arrest of Sami Ahmad Saadat that same day. Further investigation into the crash, West Chicago detectives were able to identify Brown as the driver of a second vehicle involved. A warrant for his arrest was issued Wednesday, October 14. Brown turned himself into the West Chicago Police Department that afternoon. He was charged with two counts of Aggravated Street Racing and one count of Reckless Homicide, both felony charges. He posted the necessary funds to be released on bond and will receive a future court date.
GardenWorks Project fundraiser was a success. Persons still have the opportunity to view Nourishing Our Community video series at https://www.youtube.com/channel/UCoelubTFNEiY42QcI8B0S0Q.
At the Tuesday, October 7, 2020, special meeting, Community High School District 94 Board of Education appointed Kathe Doremus as a board member to fill an unexpired term until the Consolidated Election in April 2021. Doremus replaces Lauren Scanlan, who accepted the position of Assistant Principal with District 30A in Plainfield and moved out of the district.
Doremus served on the board for 12 years from April 2007 through April 2019. All three of her children graduated from West Chicago Community High School. She graduated from the University of Colorado with a Bachelor's degree in English Literature. A mortgage banker for over 30 years, she is currently employed at Old Second National Bank in St. Charles. Doremus resides in Winfield. (merleburl.com)
Haggerty Ford donated more than 10,000 Ford PPE masks for use in the community. Mayor Ruben Pineda, Haggerty Ford Sales Consultant John Czeck and Porter Coordinator Elroy Galvan presented the boxes, containing 2,280 masks toNeighborhood Food Pantries, West Chicago Fire Protection District, West Chicago Police Department and St, Andrew Lutheran Church. In the near future, Veterans of Foreign Wars Post 6791 will receive a box. (merleburl.com)
West Chicago Fire Protection District Canine Search and Rescue team, K-9 Thor and firefighter/paramedic Todd Baseggio, received the "Live Find" certification from North American Police Work Dog Association. The team has been training for years to receive this level of certification. The Search Dog Foundation worked closelywith the District to set up and facilitate this test. (merleburl.com)
The West Chicago Historical Society hosted a non event fundraiser since, due to COVID-19, the annual Ice Cream Social and Silent Auction could not be held. It was successful as nearly $3,000 was raised; there was a 28 percent response, which is very good. The West Chicago Historical Society oversees the care of the Kruse House Museum, a 1917 four-square home depicting the Fred Kruse family. The 501(3)c organization is a separate entity from the West Chicago City Museum, and receives no funding from it or the City. Donations of $5 or more still are welcome and may be made by mailing it to West Chicago Historical Society, P. O. Box 246, West Chicago, IL 60186-0246 or donating on the Society's website, www.krusehousemuseum.org.
 Because he moved out of the district boundaries, Ken Driscoll submitted his resignation as a member of the West Chicago Park District Board of Commissioners, effective Thursday, October 1, 2020. He was appointed in January 2020 to fill the unexpired term until 2021, replacing Diana Gunderson.
At the Tuesday, October 13, 2020, meeting of the West Chicago Park District Board of Commissioners, Michael Gasparini, Superintendent of Parks, stated in his report, "Early in the summer, staff completely regraded two soccer fields at Cornerstone Lakes Park. Using free biosolids saved the district around $5,000 to $8,000 in topsoil alone. These two fields will stay out of service for the 2021 season to promote strong roots of the turf grass and stiffen up the soil. "
He added, "Fourteen trees have been planted within the past week. We will be getting another round of trees in the next two weeks." The district received a total of $2,720 in donations for trees. "Only $240 was for a memorial tree and the rest was to help the cause of the arboretum. All these trees were planted at Reed Keppler as part of our reforestation process. The hill near the pyramid is the main area of placement. As of now there are 15 trees planted on the hill and we would like to get about 15 more in that location. Once these trees mature, the hill will have more of a "Reed Keppler feel" that it currently lacks."
Biscuits & Gravy Restaurant, 110 South Neltnor Boulevard, is expanding its indoor eating area. There is a building permit for the space next door.
Ruby Lebo, a senior at West Chicago Community High School, is the Student of the Month for September. The selection is due to her outstanding leadership, participation in athletics and activities. She has been on Honor Roll every semester thus far. She is an Illinois State Scholar, a member of National Honor Society and the Foreign Language Honor Society. Lebo has a cumulative weighted grade point average of 5.571.
Lebo serves as a Student Ambassador, a ROAR mentor, and Snowball Leader. She is involved in Compass, currently serving as President, Club Green, Health Occupations Students of America, WeGo Buddies, Wego Drama and Wego Global. Playing varsity soccer all four years, Lebo currently serves as Captain. Outside of school, Lebo is a volunteer at the front desk at Central DuPage Hospital, DuPage PADS, serves as a worship and group leader at church, and as a camp counselor in the summer.
After graduation, Lebo will attend college to major in Biology and minor in Spanish, ultimately entering a pre-med program. Her dream career is to be a medical missionary serving in South America. (merleburl.com)
Dragon II Chinese Restaurant, 125 West Roosevelt Road, is under new management.
To wrap up Mexican Heritage Month, Mexican Cultural Center DuPage hosted a video to kick off the Cultural Exchange 2021 coming to West Chicago in 2021. The video gives a taste of West Chicago and Michoacán, plus a look at artistry in the state of Tiaxcala. It still can be viewed on MCCD Facebook page, www.facebook.com/MexicanCulturalCenterDuPage/  I watched it and recommend you take the time to do so. Although Spanish is the language spoken in the majority part of the video, one does not need to understand it to appreciate and enjoy watching artisans create their work, the beauty of the architecture and the traditions. The dramatic performance of the marionette controlled by the marionettes was fascinating to watch. One could sense the deep emotions as the marionette sobbed. It also was interesting to see how the marionettes are made. However, my favorite was the music of the group playing the guitars and salterios; it was beautiful. The Salterio mexicano is a string instrument with origins in the 16th century psaltery. It is made of wood and formed into a trapezoid box. On the of the board there are five bridges placed to seat stretched metal strings from side to side. They vary in size. The salterio requinto has 90 strings in 3 course, The salterio tenor has more than 100 strings in 3 to 4 course order. The musician plucks the strings with a metal pick adjusted n the index finger of each hand.  (merleburl.com)
My email address is merleburl@earthlink.net.