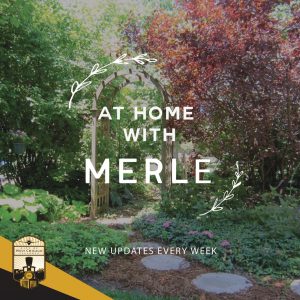 National DEA Take Back Drug Day is Saturday, October 23, 2021. Although West Chicago does not participate per se, there is a self-contained secure unit, an Unused Medicine Drop-off box, available from 8:00 a.m. to 4:30 p.m. Monday through Friday in the West Chicago Police Department lobby, 325 Spencer Street. Installed in 2011, the box provides residents with an easy, secure and safe way to dispose of unwanted or expired prescription drugs. This service is provided to assist in keeping medications out of both the water supply and the hands of individuals who might otherwise abuse prescription drugs. The medications are not reused. Collected medications are picked up by a licensed contractor.
To protect your personal information, remove labels containing personal information or black it out with a permanent black marker. Acceptable items are prescription medicine and over-the-counter medication and to remain in original containers are medication ointments, medicated shampoo and liquids containing medication. Items not accepted are sharps/needles, bio hazardous materials, including wound dressings, radioactive medications, other household waste, plastic bags containing liquids and DEA control substances.
AROUND AND ABOUT
West Chicago City Museum presents the Historiography program, a non-fiction book reading group, at 1:00 p.m. Wednesday, October 20, 2021, at Don Earley Park, 840 East Washington Street. The book is "Ghost Soldiers: The Epic Account of World War II's Greatest Rescue Mission" by Hampton Sides To get a copy of the book or for further information, visit Friends of West Chicago City Museum website, wegohistory.com or call (630) 231-3376. It is not necessary to read the book to attend.
Healthy West Chicago hosts a free virtual family cooking class, "Fall Veggie Salads," at 6:00 p.m. Wednesday, October 20, 2021, via Zoom. Chef Maria gives tips on eating healthy, saving time in the kitchen and involving children in food preparation, plus demonstrates how to make the featured recipe. Recipe ingredients are provided to the first 25 registered participants. The day to pick up supplies at the West Chicago Public Library will be communicated to those who registered first. To register visit healthywestchicago.org/newevents or https://bit.ly/3dTHq9y. For further information email Carly Smitherman at: director@healthywestchicago.org or call 630-230-6370.
Fall Festival, organized by Turner School PTO, is from 4:30 to 6:00 p.m. Friday, October 22, 2021, behind the school by the playground, 750 Ingalton Avenue. There are  multiple games and crafts, including a bag to decorate and collect candy from the tables and a memory table for Dia de los  Muertos. To support the fifth grade field trip, tamales and taffy apples are for sale. Tango the Tiger provides  entertainment.
West Chicago Park District holds Resurrection Trail (Spooky Trail) from 7:30 to 10:30 p.m. Fridays , October 22 and 29, Saturdays, October 23 and 30, and Sundays, October 24 and 31, 2021, at Reed-Keppler Park, 129 West National Street. The admission charge is $10 per person. (www.merleburl.com)
Due to the Resurrection Trail event the access roads to the doggy parks are closed through Sunday, November 1, 2021. Wiggley Field and South Paw are closed from Thursday, October 21, through Sunday, October 31. (merleburl.com)
A Memorial Service for Burt S. Andrews and Joan Howard is at 11:00 a.m. Saturday, October 23, 2021, at First United Church of Christ, 543 East Washington Street.
A celebration of Dorothy Kerner's life takes place from 1:00 to 6:00 p.m. Saturday, October 23, 2021, at St. Andrews Golf & Country Club, 2241 Route 59. The Memorial Service memorial service begins at 2:15 p.m., ending at 3:30 p.m. She passed away at the age of 81 on August 31, 2020
West Chicago Park District hosts a Medicare Information Series. The first one takes place from 9:00 to 11:00 a.m. Saturday, October 23, 2021, at the ARC, 201 West National Street. This session covers many of the health care items and services covered and not covered by Medicare Parts A and B. It includes information on how and when individuals can get these benefits and how much they pay. There is no charge, but registration is required at https://www.we-goparks.org/adult-program.
Northwestern Medicine tentatively plans to place the pedestrian bridge of Winfield Road Saturday, October 23, 2021, causing a temporary complete road closure. When plans and times are confirmed, the Village of Winfield, https://www.villageofwinfield.com, will have the information. (www.merleburl.com)
The City of West Chicago free Fall Leaf Collection begins Monday, October 25, and ends Friday, November 27, 2021, on regularly scheduled garbage pick up days. Residents can put out an unlimited number of "Kraft" yard waste bags of leaves. Stickers are not required.
West Chicago Garden Club meeting is Thursday, October 28, 2921, at St. Andrew Lutheran Church, 155 North Prince Crossing Road. Short business meeting is at 7:00 p.m., followed by the program at 7:15 p.m.
Hawthorne's Backyard Bar & Grill, 1200 West Hawthorne Lane, hosts a Pumpkin Carving event from 5:00 to 8:00 p.m. Thursday, October 28, 2021, in the heated tent. There is no entry charge for youths age 16 and under. Hawthorne's supplies the pumpkins, participants supply the carving tools. There are cash prizes for first, second and third place. Cookies and brownies are served. (www.merleburl.com)
WeGo Preschool PTO holds a Fall Fun Halloween Bash from 4:30 to 6:00 p.m. Friday, October 29, 2021, at Pioneer Park, 479 West Forest Avenue. Participants can purchase homemade tamales and cheesecakes. (www.merleburl.com)
West Chicago Public Library hosts Trunk or Treat from 1:00 to 3:00 p.m. Saturday, October, 30, 2021, in the parking lot, 118 West Washington Street. Businesses, organizations and other groups distribute treats from the trunks of their vehicles. During this same time period, Trick or Treat, organized by the City of West Chicago, takes place at participating businesses in the downtown area. (www.merleburl.com)
Hawthornes's Backyard Bar & Grill, 1200 West Hawthorne Lane, has a Halloween Party from10:00 p.m. to 12:45 a.m. Saturday, October 30, 2021. Chicks with Picks provide the musical entertainment. (www.merleburl.com)
Trick or Treat hours are from 3:00 to 7:00 p.m. Sunday, October 31, 2021.
West Chicago Public Library, 118 West Washington Street, holds Microsoft Power Point classes in two sessions Level 1 is at 7:00 p.m. Wednesday, November 3, and Level 2 is at 7:00 p.m. Wednesday, November 10, 2021, in the main program room. Participants learn basic Power Point skills. To make a reservation, visit wcpld.info, under event calendar,
Cantigny Park holds the 17th annual Cantigny 5K Run/Walk Saturday, November 6, 2021. The race begins at 9:00 a.m. Race registration is available online at runsignup.com, enter Cantigny in the search box. Cost is $25 for the primary race, $9 for the one-mileYouth Run for ages 6 through 10, and $4 for the one-quarter mile Tot Run for ages 1 through 5. Prices increase after Sunday, October 31. Registration is open until 4:00 p.m. Thursday, November 4. There is no race day registration. Cantigny 5K details are online at runsignup.com. Race Director Brian Gray can be contacted at bgray@cantigny.org or (630) 260-8167. Net proceeds benefit the Midwest Shelter for Homeless Veterans, a not-for-profit organization providing veterans and their families with housing and supportive services that lead to self-sufficiency. The Cantigny 5K has generated $129,000 for MSHV since 2008, the event's first year of association with the shelter.
On race day, Cantigny Post 556 of the American Legion hosts a fundraising pancake breakfast inside the Cantigny Visitors Center from 7:00 a.m. to 1:00 p.m. The cost is $10 per person and free for ages four and under. Parking is free.
West Chicago Community High School students enrolled in Child Development I classes, under the supervision of teacher Brittney Bauer, teach children from the age of 2.5 through five in a three-week Wildcat Preschool Program. The classes are from 11:20 a.m. to 2:00 p.m..Tuesday through Thursday, starting November 30 and ending December 16, 2021. The cost is $60, no refunds. To register, visit www.d94.org/preschool. For further information, call Brittney Bauer at (630) 876-6377 or bbauer@d94.org. (www.merleburl.com)
The Spirit Tank is back. Persons purchasing gasoline from the designated West Chicago Community High School pump at the BP Pride Store gas station, 1905 Franciscan Way, can contribute to the spirit of the high school. Each time persons fill their tank, the WCCS Athletic Department receives three cents per gallon purchased. The program continues for two months. Proceeds go towards revamping athletic spaces for the athletes who participate.
GardenWorks Project from West Chicago is one of the four not-for-profit agencies selected for the "CAREcrow" display during the month of October outside the Visitors Center at Cantigny Park, 1S151 Winfield Road. The organization promotes food growing through home and community gardens to improve the community's well-being, environment, and those facing food insecurity.
CAREcrow creators each receive a $1,000 grant from the Robert R. McCormick Foundation. They also collect 100 percent of optional donations made by Cantigny Park visitors, who are encouraged to vote for their favorite CAREcrow display. The agency gathering the most votes receives an additional $1,000.
The four organizations were chosen for their commitments to environmental issues and sustainability, alleviating hunger, and building self-sufficiency in communities. The other organizations are SCARCE, the Resiliency Institute and Leaves and Fishes Community Services. Traditionally community Christmas trees are displayed inside the Robert R. McCormick House in December, but the mansion is closed  as it is undergoing renovation.
GardenWorks Project still has cover crop from its fall lead-in sale available/.sale. The mix, sold in a one-pound bag, is a combination of grass and legume cover crop. The hair vetch fixes nitrogen while the winter rye adds organic matter and protects the less hardy vetch from winter damage. Sow fall and mow and turn in after vetch flowers in spring. Persons interested purchasing should email Jeannie at jeannie@gardeno\worksproject.org.
With funding provided by DuPage County and the DuPage County Board of Health, the DuPage Health Coalition is again offering free flu vaccine vouchers to uninsured DuPage residents ages 3 and up. Vouchers are available at https://form.jotform.com/accessdupage/FluVoucher and can be redeemed at any Jewel Osco pharmacy before February 28, 2022. (www.merleburl.com)
Support our local business. Tom Sawyer Plumbing, a family operated business, recently opened.
DuPage County reopens a large-scale vaccination clinic to administer booster doses of Pfizer's COVID-19 vaccine at DuPage County Fairgrounds. Booster shots are available for anyone 65 and older, residents of long-term care facilities, adults who have underlying medical conditions and adults who work or live in settings that put them at high risk of COVID-19 exposure or transmission. The clinic is open by appointment from 8:30 a.m. to 4:00 p.m. Mondays and Wednesdays and from 8:30 a.m. to noon Fridays. To register for appointment notifications, visit Dupagehealth.org/covid19vaccine or call (630) 682-7400 if assistance is needed.
A COVID-19 vaccination clinic is open from 2:30 to 6:00 p.m. Tuesdays at St. Andrew Lutheran Church, 155 North Prince Crossing Road. The clinic is for persons age 18 and older. To make an appointment, call the church office at (630) 231-3787 or email office@standrewlutheran.net. (www.merleburl.com)
A COVID-19 testing site is open from 8:30 a.m. to 12:30 p.m. Tuesdays and Thursdays in a VNA Health Care Mobile at St. Andrew Lutheran Church, 155 North Prince Crossing Road. There is no charge. Appointments are required and may be made at (630) 892-4355 or (847) 717-6455
The DuPage County Health Department developed a dashboard to provide information on the total number of people, in DuPage County, who have tested positive for COVID-19. In addition, the dashboard includes a map which shows the distribution of reported cases by municipality and is updated at 4:00 p.m. daily. DuPage County's "COVID-19 Dashboard" is a one-stop-shop for all t27e information it offers including a town-by-town breakdown of cases. As of Monday, October 18, 2021, there were 5,268 cases and 56 deaths; this is the number from the beginning of track recording.
To keep residents aware of community COVID-19 updates, the City has posted West Chicago's COVID-19 COMMUNICATIONS CENTER on its website, www.westchicago.org. It is located on the upper left-hand side in red. Clicking on this, residents can see the latest information.
Sincere sympathy is extended to the family of Lois Mastaler, who at the age of 75 passed away Saturday, October 9, 2021.
Deepest sympathy is expressed to the family of Jeffrey "Jeff" Harvey Stout, who at the age of 66 passed away Thursday, October 14, 2021.
Nikhil Myers, a senior at West Chicago Community High School, was named a Commended Student in the 2022 National Merit Scholarship Program. About 34,000 Commended Students throughout the nation are recognized for their exceptional academic promise. Commended Students placed among the top 50,000 scorers of the more than 1.5 million students who entered the 2022 competition by taking the 2020/21 Preliminary SAT/National Merit Scholarship Qualifying Test. (www.merleburl.com)
West Chicago resident Phil Weibler won the grand prize in the "Trains" Magazine photo contest, sponsored by Sigma Corporation, a lens manufacturer. It was featured in the November 2021 issue. The theme was "Gray Area," which Weibler's photo depicts very well. For his entry he wrote," Every season in Illinois delivers changing vistas. Here is Illinois Central No. 2613 with a southbound freight on New Year's Eve 1958, 297 miles from Chicago, 45 miles south of Centralia. The sky is heavy. A gray mist is blowing. Fallow fields and barren trees are colorless and gray. The locomotive, a coal-burning 4-8-2 built during World War II in the Paducah, Ky., shops of the IC, is equally gray, and will soon be scrapped."
Well known for his photographs, especially trains, Weibler gave a digital presentation at the annual beet of the Lake States Railway Historical Association in Baraboo, Wisconsin. (www.merleburl.com)
The First Division Museum at Cantigny Park celebrates Family History every month by inviting local veterans and their families to share their stories of military service. The museum's Community Connection Case, located in the museum lobby, is a place for individuals or families to become a part of the military history narrative. Managed by Museum Specialist Jessica Waszak, the exhibit changes monthly and features military-related memorabilia, photographs and the written remembrances of veterans and family members.
October's CCC exhibitors are Ralph and Linda Grieco from Winfield. Ralph's family military history goes back to Italy in WWI when his grandfather served with the Royal Italian Army and was a POW. Ralph is a retired Colonel and spent 26 years with the Army Corps of Engineers beginning in 1970. Kevin Grieco, Ralph and Linda's son, served in the Navy and Army National Guard before being killed in the line of duty in 2008.
Content for the Community Connection Case is invited for 2022. Potential exhibitors should contact Waszak at jwaszak@fdmuseum.org or call (630) 260.8183. Submissions are also accepted via the First Division Museum's website, www.fdmuseum.
October is National Fire Prevention Month. Fire Safety week was from Saturday, October 3, through Saturday, October 9, 2021. Although the West Chicago Fire Protection District did not host its Open House, it is displaying the banner with the 2021 theme, "Learn the Sounds of Fire Safety," From beeps to chirps, this year's campaign works to better educate the public about the sounds smoke alarms make, what those sounds mean, and how to respond to them. (www.merleburl.com)
The Illinois Community College Board issued a report evaluating Illinois' community college system on its ability to meet the needs of business and industry, the overall impact to local economies and job growth, and more. It shows College of DuPage continues, to help drive the regional economy and train workforce for in-demand industries. "The study found that COD graduates earn $650,000 more during their careers than those who did not attend college. In addition, more than 84 percent of students who earn a certificate or associate degree in applied science programs are employed within a year of graduation, with an average annual rate of return of nearly 27 percent."
West Chicago City Museum presented the 32nd Tales Tombstones Tell cemetery walk Friday, October 8, 22021, virtually. To view, list Friends of West Chicago City Museum Facebook, https://www.facebook.com/FriendsoftheWestChicagoCityMuseum/ or You Tube, https://youtu.br?UWGNUB4QHkc.
The theme was Celebrations from West Chicago, of all shapes and sizes. It features the stories of West Chicagoans throughout the community's history that saw and lived through significant occasions. William Brice, one of the Chicago & NorthWestern's most experienced engineers, was tasked with two historic train trips. Lavina Parker Campbell saw a marvelous event at the Grove (today's Egg Yolk Café) which featured Stephen Douglas, but despite local lore not Abraham Lincoln. Joseph Colwell, another promising railroad worker, supervised the first railroad on the Isthmus of Panama. John Bet-A-Million Gates, perhaps one of West Chicago's most famous hometown sons, founded Texaco Oil Company. Lorenzo Hartman oversaw the building of many of West Chicago's historic downtown buildings. Jane Ripley, a businesswoman ahead of her times, ran the successful Ripley Hotel, 200 Main Street. Jacob Weger was a respected West Chicagoan celebrated for his happy life.
Photographs of Oakwood Cemetery were by Phil Weibler. Roger Kotecki provided guitar and songs Barb Carlso provided the music for the story of William Brice. Presenters were Sara Phalen, Brad Kimme, Pam Kramer, Keith Letsche, Bob Fotus and Melissa Ferguson.
West Chicago Public Library has a new online catalog. To learn more about using it, visit WCPLD.INFO/NEW CATALOG. (www.merleburl.com)
Both State Representative Maura Hirschauer and State Senator Karina Villa recently visited two West Chicago Elementary School District 33 schools. Hirschauer visited the Early Learning Center preschool, where she read books to the students.
Villa discussed the Constitution , branches of government and her role as a legislator in the State of Illinois with fifth grade students at Gary School. She interned as a school social worker in District 33, where she had her first job. After leaving the district, she served on the district board of education. (www.merleburl.com)
When West Chicago resident Jim Smith passed away in March 2021, his family established the James B. Smith Music Scholarship. They received more than $10,000 in donations, which they, in turn, donated to the West Chicago Community High School Music Boosters. The funds will be awarded to several students, as the James B. Scholarship with the first round being awarded in May 2022.
At the Friday, October 15, 2021, football games, West Chicago Community High School lost to East Aurora High School with a score of 50-6; Wheaton Academy won against Elmwood Park High School with a score of 57-6.
The West Chicago Professional Firefighters Association-IAFF Local 3970 and the West Chicago Park District hosted the annual Senior Citizens Fish Fry, Thursday, October 14, 2021, at the ARC. Also attending was Du Page County Board member Greg Schwarze, District 6 , who assisted with the cooking and visited with the seniors. This was the 32nd year of the event. (www.merleburl.com)
West Chicago Park District updated the hours at the ARC Center, 201 West National Street. The hours are 5:30 a.m. to 9:00 p.m. Monday through Thursday, 5:30 a.m. to 7:00 p.m. Friday, and from 7:00 a.m. to 7:00 p.m. Sunday.
Former West Chicago resident Jim Miller ran the Chicago Marathon Sunday, October 10, 2021, running in memory of his father to raise funds for the American Liver Foundation. More than $17,000 was raised. It was his 200th marathon, one in all 50 states The Chicago marathon was his third in five weeks. To date, Miller is the 265th person to have run 200 marathons, as he says, "on the planet ."
My email address is merleburl@earthlink.net.