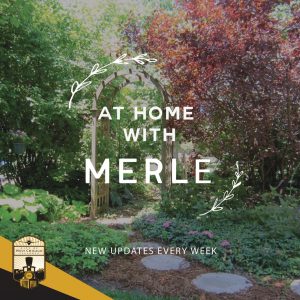 Gathering for some Halloween Fun are scary monsters, funny persons and out-of-this-world aliens Saturday, October 26, 2019, in downtown West Chicago. The Halloween Parade starts in the parking lot behind the West Chicago Public Library District building, off of Turner Court. 118 West Washington Street. Registration is at 11:00 a.m., judging at noon and award presentation follows the parade. Creativity, originality and overall impression are the basis for costume judging. Age categories are infant to five, six to 10, 11 to 15, and 16 and up. The parade steps off at 12:30 p.m. All participants receive a free trick or treat bag.
The annual downtown business "Trick or Treat" event is from 1:00 to 3:00 p.m. The route begins on Main Street from Route 59 to West Chicago Fire Protection District on Fremont Street, Galena Street and West Washington Street. Participating businesses have a jack-o-lantern poster in their windows. Some of the participants are Boost Mobile, Dunkin Donuts, Kindred Coffee Roasters, El Coco Loco, Gateway Dental Center, Gloria's Jewelry, Norris-Segert Funeral Home, Porcayo & Associates Realty, Rapid Net Cafe Internet, Supermercado Tampico, Primerica, Royal Polish Nail Salon & Spa, West Chicago City Museum, The Floral Market, West Chicago Dental Care and West Chicago Fire Protection District.
The West Chicago Public Library District hosts "Trunk or Treat" from 1:00 to 3:00 p.m. in the library parking lot, 118 West Washington Street. Businesses and organizations decorate the trunks of cars and pass out pre-wrapped candy or toys. Participants are Corelle Fiene Realtor, Educare West DuPage, First United Methodist Church of West Chicago, Girls of Today…Leaders of Tomorrow, Jorge's Paleteria, On Pointe Dance Academy, Precision Lube & Auto, Smile View Dental, Sportclips, West Chicago Police Department, West Chicago Public Library Foundation and West Chicago Sharks Swim Club. Adding to the outside fun is an inflatable Corn Maize, which is ADA accessible. Inside the Library, there are refreshments and additional treats. (www.merleburl.com)
AROUND AND ABOUT
Hawthorne's Backyard Bar & Grill, 1200 West Hawthorne Lane, hosts a Pumpkin Carving event from 5:00 to 8:00 p.m. Thursday, October 24, 2019. There is no entry charge for youths age 16 and under. Hawthorne's supplies the pumpkins, participants supply the carving tools. There are cash prizes for first, second and third place. Cookies and brownies are served. (www.merleburl.com)
West Chicago Garden Club meeting is Thursday, October 24, 2019, at St. Andrew Lutheran Church, 155 North Prince Crossing Road. Social time is at 6:45 p.m., short business meeting at 7:00 p.m. and program at 7:15 p.m. It is a double the pleasure program, as the speaker Bill Kargas gives two presentations on two topics. One is "Let It Rot," which is about composting with emphasis on easiest ways to convert waste into rich soil amendment. The second presentation is "Putting Your Garden to Bed," which highlights preparing the perennial garden for winter, covering topics such as what to cut, when to mulch and how to prevent this year's problems from returning next year. He is the staff botanist at Pioneer Garden and Feed in Villa Park. (www.merleburl.com)
West Chicago Lions Club holds a Pancakes and Pumpkins Breakfast from 8:00 a.m. to noon Sunday, October 27, 2019, in the Commons at West Chicago Community High School, 326 Joliet Street, entrance H. The breakfast menu is pancakes, sausage, juice, milk and coffee. The charge is $6 for adults, $5 for senior citizens and $4 for children age 12 and under. Activities include some surprises, 60/40 raffle, games for children and a costume contest, which is at 10:30 a.m. Parade categories are children under age five, grade school children, teens and family or group. Providing the entertainment is the Leman Middle School Ballet Folklorico. (www.merleburl.com)
People Made Visible hosts a potluck sharing with artist Christopher Lucero at 5:00 p.m. Sunday, October 27, 2019, at Gallery 200, 103 West Washington Street. Since 2018, Christopher Lucero, creator of Calaveras of Chicago, has been interviewing and portraying West Chicago residents in his stylistic interpretation of their lives through designed makeup in the calavera style. Over the course of three years, Christopher is serving as an artist-in-residency with People Made Visible to capture the images of 24 residents.
The City of West Chicago free Fall Leaf Collection begins Monday, October 28, and ends Friday, November 30, 2019. On regularly scheduled garbage pick-up days, residents can put out an unlimited number of "Kraft" yard waste bags of leaves. Stickers are not required.
Wayne/Winfield Area Youth/Family Services offers hour-long computer classes for senior citizens, 27W031 North Avenue. Not only do seniors learn basic skills, but also have the opportunity to socialize. The fee is $2. Reservations are required and may be made by calling (630) 231-7166. Beginner classes are at 1:00 p.m. Tuesdays. "Attaching Photos to Texts and Emails" class is at 4:00 p.m. Monday, October 28, 2019.
Student clubs at West Chicago Community High School are hosting We-Go Spooky from 4:30 to 6:00 p.m. Tuesday, October 29, 2019, 326 Joliet Street, Entrance A on the west side of the building. It is geared for children in kindergarten through fifth grade. Activities include face painting, trick-o-treating, freeze dancing, cookie decorating and a photo booth. Wearing of costumes is encouraged. This is a free event. (www.merleburl.com)
Trick or Treat hours are from 3:00 to 7:00 p.m. Thursday, October 31, 2019. A few things for a safe and happy Halloween for youths is to only stop at homes beaconing a welcome with a lit porch light, carry flashlights, cross streets at intersections, wear costumes that allow freedom of movement and masks that allow easy visibility and go with friends and/or parents. Have a "spooktacular" time!
A side note: For more than 15 years the house at 333 Church Street has had scary decorations-a ghoulish cemetery. On Halloween, it is even spookier.
As part of First Fridays in West Chicago, West Chicago City Museum and West Chicago Public Library host the celebration of the Day of theDead/Dia de los Muertos from 5:00 to 8:00 p.m. Friday, November 1, 2019, at the Museum, 132 Main Street. Guests can make a sugar skull to place on the Museum alter display, which is sponsored by Mexican Cultural Center DuPage. Families are encouraged to make picture frames and bring in photos of loved ones who have died and they would like to remember.
"Fused for You: A Touch of Glass" is the exhibit for the month of November at Gallery 200, 103 West Washington Street. The artwork of Gallery 200 member Sue Tripp and guest artists Valerie Baxter, Mindy Milan, and Rita Skarha include plates, dreamcatchers, jewelry and garden stakes. The artists' reception is from 6:00 to 9:00 p.m. Friday, November 1, 2019, where equipment and photos that show the processes used also are on display. Refreshments are served and the entertainment is Native American- style flute music. Members of the Living Waters Native American Flute Circle include Peg Hernandey, Russ Tripp, Barb Olle, and John Risinger.
When creating their artwork, the artists work across from each other and share the same kiln at Skarha's studio. Tripp said, "Although we inspire each other, the finished products are very different."
Through SCARCE, West Chicago Environmental Commission and United Methodist Church of West Chicago co-host a pumpkin composting drop off from 9:00 a.m. to 1:00 p.m. Saturday, November 2, 2019, at the church, 643 East Washington Street. The dumpster is located in the northeast corner of the parking lot. Last year, the collection of pumpkins almost weighed a ton. The pumpkins then are delivered to Willow Ranch Composting Facility in Romeoville. Composting pumpkins keeps waste out of the landfills, reduces greenhouse gas emissions and creates a natural fertilizer.
West Chicago Park District hosts a dedication for changing the name of Easton Park to Don Earley Park at 10:00 a.m. Saturday, November 2, 2019. The Park is located at 840 East Washington Street. Early was part of the initiative in the forming of the Park District. Since its inception in 1972, he served on the boat and participated in the programming.
Healthy West Chicago, partnering with the national not-for-profit Share Our Strength, offers a free Hands-On Cooking Course for families from 1:30 to 3:00 p.m. Sundays, November 3, 17 and 24, 2019, at St. Andrew Lutheran Church, 155 North Prince Crossing Road. The course is team-taught by a certified nutrition educator. The Cooking Matters® program teaches families at risk of hunger to shop for and cook healthy, affordable and delicious meals as part of the No Kid Hungry® campaign. Following this course participants take home a prize tailored to the education provided during the course. To register, email Carly Smitherman at carlys@healthywestchicago.org or 630-230-6370.
Gallery Theater, 129 Main Street, presents "Bistro De L'Amour" and "Reconciliation," written and directed by West Chicago resident Tom Rieser. Performances are at 7:30 p.m. Fridays and Saturdays, November 8, 9, 15 and 16, and at 3:00 p.m. Sundays, November, 10 and 17, 2019. Ticket price is $18 and $16 for senior citizens. To make a reservation, call 9630) 234-5919, email GalleryTickets@gmail.com or on line www.gallerytheaterstudio.com
In "Bistro De L'Amour" couples and would-be-lovers sort out their lives and problems at a one-time local watering hole, which now is a sophisticated French bistro in suburban Milwaukee. "Reconciliation" is a suite of ten-minute vignettes in which characters explore their own reconciliation to others and events.
Cast members are Gary Kujawinski, Jo Ann Kujawinski, Sarah Knauf, Jill Orr, Lynn Meredith, Jake Harrison Murphy, Brandon Michael Bunn, Jean Austin, Julie Hurt and Margie Gustafson. Others are West Chicago residents Mark Fortman and Maureen Navadomskis, Janette Jacobs, Mark Furlong, Jacquie Weirich, Josh Medina, Arlene Arnone and Helen Larsen.
During the Senior Leaf Raking project of the City, various youth groups, organizations and individuals volunteer to rake the yards of senior citizens. The event takes place Saturday, November 9, 2010. Volunteers meet at 7:00 a.m. at Fox Community Center, 306 Main Street, and return at 11:00 a.m. for pizza. Volunteers supply their own rakes and gloves. Individuals or groups wanting to volunteer and senior citizens wanting to sign up to have their yards raked can call Police Officer Robyn Nielsen at(630) 293-2222 or email Rnielsen@westchicago.org. Last year, 33 yards were raked.
Sincere sympathy is extended to the family of Dan Divito who at the age of 63 passed away Sunday, September 29, 2019.
West Chicago Community High School 2019 was like paradise, fitting well with its theme of "WeGo Luau." Friday, October 18, found the school pulsating with energy, starting with the pep rally Taking place was the crowning of the Homecoming King Taevon McGee and Queen Ivanna Correa. Other members of the court were Maria Munoz Esparza, LaTonya Phillips, Ruby Romero, Jocelyn Velazquez and Sophia Wasserstrom. Also were Diego Cortes, Luis Guzman, Kevin Romero, Alonso Salinas and Brian Salinas. Energy flowed through Bishop Gym as members of various clubs, the cheerleaders and dance clubs performed. The teachers lost the volleyball game against the seniors. Keeping with the Hawaiian Island them, they had to dance the hula, including the wearing of grass skirts. They did all right with the hand moves, but the hip movement needed some improvement, not quite enough swivel.
The weather for the parade was not tropical, but it was sunny and warm. All the various marching groups displayed an amazing amount of energy, especially on the first leg of the parade, coming back, a little slower, but still with lots of spirit.
The football game against Streamwood was the perfect ending of the day. WCCHS won the game against Streamwood High School with a score of 20-8. This was the team's first win of the season and the first win for Tyler Belding, the new head coach. (www.merleburl.com)
In the Friday night October 18, 2019, football games Wheaton Academy lost to Riverside-Brookfield High School with a score of 20-17, St. Charles East lost to Wheaton North High School with a score of 24-19, and Bartlett High School won against South Elgin High School with a score of 17-14.
Jocelyn Velazquez, a senior at West Chicago Community High School, is the Student of the Month for September. She has outstanding academic achievement and is involved in multiple athletics and activities.
She has been on the High Honor Roll or Honor Roll every semester and earned a cumulative weighted Grade Point Average of 5.118. Also Velazquez is a member of the National Honor Society and the Spanish Language Honor Society.
Involvement is school activities include serving as a Student Ambassador, and ROAR mentor, and membership in Student Council, Pep Club and Business Professionals of America, and writing for the Wildcat Chronicle student newspaper. A scholar athlete, Velazquez is Captain of the Cross Country team, runs both indoor and outdoor Track and Field, and is a varsity Cheerleader. She was named All-Conference for both Track and Cheerleading in 2019. Outside of school, Velazquez volunteers extensively at her church, volunteers at the West Chicago Terrace nursing home, Feed My Starving Children, and makes meals for families at Ronald McDonald House.
Upon graduation, she plans to attend Cornerstone University in Grand Rapids, Michigan. (www.merleburl.com)
The Board of Education of St. Charles Community Unit School District 303 approved the renewal of a contract for Superintendent Dr. Jason Pearson. The contract is for three years from July 2019 through June 30, 2022.
Amy Bizzarri, granddaughter of West Chicago residents Barbara and Joe Bizzarri, was a guest author at the Carl Sandburg Literary Awards Dinner honoring the recipient of the Carl Sandburg Literary Award and the 21st Century Award, hosted by the Chicago Public Library and Chicago Public Library Foundation. She said, "I am so honored to be among these wonderful Chicago authors, as we celebrate the importance of public library access on October 10, at the Carl Sandburg Literary Awards Dinner, an annual event where the literary and artistic achievements of established and emerging writers and artists are recognized. I am not joking when I say that I by age 10 I could have helped you find any book at the Westchester Public Library, and I'm always thankful to the librarians for teaching me how to use microfiche (because I loved to read old newspapers!), for storytimes (Mrs. White!) and book suggestions, when I was the curious little girl at the library. Every kid deserves access to a great local, public library!"
Bizzarri is author of "Discovering Vintage Chicago," "The Best Hits on Route 66," "111 Places That You Must Not Miss in Chicago", and "111 Places That You Must Not Miss in Chicago with Kids. " She is a teacher in the Chicago Public Schools, and has more than 20 years of experience. She has a Master of Arts in education with a focus on bilingual education. (www.merleburl.com)
Wheaton Academy's Boy's Golf Team took fourth place in the Illinois High School Association 2A Championships. (www.merleburl.com)
West Chicago resident Frank E. Noonan had the opportunity to be part of Honor Flight Chicago Thursday, October 16, 2019. He will be 93 Tuesday, November 5. He served in the US Navy as a radioman on the USS Saldor from 1944 through 1946. Noonan has resided in West Chicago for 64 years. His daughters are Josette Noonan and Amy Noonan Tippi, who accompanied her father. Although Noonan was tired from the day's activities, he thoroughly enjoyed the trip, especially seeing all who came to greet him when the veterans returned to Midway International Airport. On this flight were 103 veterans, six from World War II, 20 from the Korean War and 77 from the Vietnam War. In 2019, 600 senior war heroes received their day of honor. One more flight is scheduled this month.
Information from the HFC website states, Honor Flight Chicago, founded in 2008, recognizes America's senior war veterans by flying them to Washington, DC to tour the memorials built in their honor. The one-day, all-expense paid trip is filled with appreciation, tributes, memories and gratitude. HFC is a 501(c)(3) organization and part of a nationwide network of Honor Flight hubs, yet each operates independently. HFC has flown more veterans than any hub and is a standard bearer for others to emulate. Each Honor Flight day begins long before sunrise. Veterans arrive at 4 a.m. to Midway International Airport, and for the next 16-plus hours, they are treated as heroes everywhere they go. (www.merleburl.com)
West Chicago Community High School Boys Soccer team won the Upstate Eight Conference Championships. (www.merleburl.com)
Darrell Holmes, President/CEO of Pro-Pak Industries, Inc. in West Chicago, was the recipient of the Entrepreneurial Excellence Awards in the category of Growth. His company started in 1992 in a garage and has grown to a substantial suppler of critical infrastructure safety products for the underground utility markets. It involves a cost effective way to mark the locations of underground utility sines such as water, sewer, electricity, gas and cable. Per the article in the Business Ledger, "Holmes is a true entrepreneur who knows how to tackle problems by providing solid solutions that lead to business success." It is his ingenuity and drive that led the business to develop its own brand, Pro-Pal Trace Wire & Cable, that today is "approaching $20 million in annual sales and preventing dangerous accidents in the field."
Twenty-one suburban entrepreneurs received recognition at the 20th annual Entrepreneurial Excellence Awards, sponsored by the "Daily Herald Business Ledger" and its sponsors. "The honorees demonstrate the best traits of entrepreneurship, including the willingness to take risk, drive, perseverance and business creativity. They were nominated by their peers and selected by members of the Business Ledger staff."
Presenting sponsors for the event were Republic Bank, Focus Capital Advisors, Inc., and B. Gunther & Company Inc. Tom Bugielski, President/CEO of Republic Bank, said, "Anyone who recognizes an opportunity, has the passion to succeed, and is willing to undertake the risks personally and financially, is an entrepreneur. (www.merleburl.com)
Representatives from more than a dozen local and federal agencies, including West Chicago Police Department and West Chicago Fire Protection District, took part in a live emergency exercise of a simulated plane crash Thursday, October 17, 2019, at DuPage Airport. The exercise was designed to test response protocols, mobilization tactics and coordination among emergency crews with the backdrop of a nighttime crash. (www.merleburl.com)
My email address is merleburl@earthlink.net.