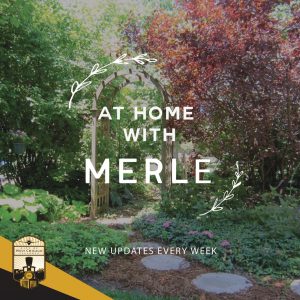 The two day holiday of Dia De Los Muertos, Day of the Dead, is a time of celebration, not mourning; the dates are November 1 and 2. It is the time to remember and celebrate the lives of departed loved ones. The Mexican holiday reunites the living and dead. Family and friends gather to pray for and remember those members who have died, helping support their spiritual journey.
The ofrenda is often the most recognized symbol of Día de los Muertos. This temporary altar is a way for families to honor their loved ones and provide them what they need on their journey. They place pictures of the deceased, along with items that belonged to them and objects that serve as a reminder of their lives. It also includes the four elements of water, wind, earth and fire. Water is left in a pitcher so the spirits can quench their thirst. Papel picado, or traditional paper banners, represent the wind. Earth is represented by food, especially bread. Candles are often left in the form of a cross to represent the cardinal directions, so the spirits can find their way.
The cempasúchil, a type of marigold flower native to Mexico, is often placed on the altars and around graves. With their strong scent and vibrant color the petals are used to make a path that leads the spirits from the cemetery to their families' homes. Monarch butterflies play a role in the celebration because they are believed to hold the spirits of the departed. This belief stems from the fact that the first monarchs arrive in Mexico for the winter each fall on Nov. 1, which coincides with Día de los Muertos.
Calaveritas de azucar, or sugar skulls, along with toys, are left on the altars for children who have passed. The skull is used not as morbid symbol but rather as a whimsical reminder of the cyclicality of life, which is why they are brightly decorated.
As with any celebration, food is a central part. One of the most common dishes prepared are tamales. Two foods associated specifically with the Day of the Dear are Pan de muerto and calaveras. Pan de muerto is a type of sweet roll shaped like a bun, topped with sugar, and often decorated with bone-shaped pieces of the same pastry. Calaveras, or sugar skulls, display colorful designs to represent the vitality and individual personality of the departed. Another popular food is Brunuelos; it is like the elephant's ear but with honey.
Historically, the main alcoholic drink was pulque while today families commonly drink the favorite beverage of their deceased ancestors. Other drinks associated with the holiday are atole and champurrado, warm, thick, non-alcoholic drinks. Jamaican iced tea is a popular herbal tea made of the flowers and leaves of the Jamaican hibiscus plant.
Dancing and music are part of the celebration. A popular dance includes La Danza de los Viejitos, the dance of the little old men. Boys and young men dress as old men, walk around crouched over then suddenly jump up in an energetic dance. I have seen this performed, but did not know what it symbolized.
As a side note, sugar skulls can be purchased locally at Lupitas Bakery, 956 North Neltnor Boulevard. (merleburl.com)
AROUND AND ABOUT
There is still time to get a pumpkin and support a worthy cause. We Grow Greenhouse & Garden Center offers a free pumpkin with a donation of any amount through Halloween. Available for sale at reduced prices are gourds, pansies and decorative cabbage. The mission of the f501(c)3 organization is to provide people with disabilities the opportunity to lead fulfilling lives and to train and work in a supportive, safe and caring environment while producing and providing products and services to the community. In this pursuit, we honor the concepts of human dignity, respect, hard work, fellowship and friendship. (merleburl.com)
Hawthorne's Backyard Bar & Grill, 1200 West Hawthorne Lane, holds its Annual Pumpkin Carving Contest from 5:00 to 8:00 p.m. Thursday, October 29, 2020, in the heated tent in order to social distance safely. The free event is geared for youth 16 years and under. The business supplies the pumpkin; the families provide the carving tools and the youths use their creativity for carving the jack-o-lanterns. There are prizes for first, second and third place pumpkins. Youths receive free cookies and brownies, plus spooky, mad scientist kiddie cocktails. This is a fun event for the entire family. (merleburl.com)
With the executive order of Governor Pritzker that there is no dining in at restaurants and bars, it is very important that members of the community support these businesses through carry-out, drive thru or outdoor dining. Persons need to check with the restaurants to see what options are offered.
Augustino's Rock & Roll Deli & Grill, 300 E. North Avenue, continues with its celebration of Halloween with the second annual Staff Halloween Costume Contest. During this week, staff comes to work in food-themed costumes. Creativity is seen in the costumes of French Fry King, Jurassic Pork and Pigs in a Blanket.
As part of its Getting Crafty Virtual Series, West Chicago Public Library presents "Sugar Skulls" at 6:00 p.m. Thursday, October 29, 2020, via Zoom. Participants learn about the tradition of sugar skulls, share experiences and decorate/embellish the skulls. Registered patrons receive a sugar skull template they can print and color from home. To register, visit the website wcpld.info, under calendar.
Due to COVID-19, Halloween 2020 will be different this year as persons make decisions on how to celebrate and participate. Trick or Treat hours in West Chicago are from 3:00 to 7:00 p.m. Saturday, October 31, 2020. Again only Trick or Treat homes beaconing a welcome with a lit porch light, wear masks, not just costume masks, and maintain the six foot social distance.
It is time to fall behind. Daylight Savings Time ends at 2:00 a.m. Sunday, November1, 2020. Remember to set clocks back an hour. (merleburl.com)
St, Andrew Lutheran Church 155 North Prince Crossing Road, hold All Saints Day services in English at 10:00 a.m., in Spanish at noon Sunday, November 1, 2020. Other churches may also be holding these services. To check, either call the church offices or visit their websites and/or Facebook pages.
The City of West Chicago and West Chicago Public Library District are holding a socially distanced pumpkin decorating contest. There were more than 130 photographs submitted. Age categories are 7 and under, 8 through 12, 13 through 17, and family/adult. There is a winner in each age category, who receives a $25 gift card to a local West Chicago business. Voting deadline is Sunday, November 1, 2020. To vote, visit https://www.facebook.com/West-Chicago-Halloween-Festivities. Winners are announced the first week of November.
The last brush pickup for 2020 begins Monday, November 2.
West Chicago Pubic Library has a special Day of the Dead themed Loteria at 7:00 p.m. Monday, November 2, 2020, via Zoom. Loteria is a version of Mexican bingo or lottery and is fun for the family. To register, visit library's website, wcpld.info. (merleburl.com
If you have not voted, remember to do so. Polls are open 6:00 to 7:00 p.m. Tuesday, November 3, 2020.
West Chicago Pubic Library holds a program regarding photographs at 6:00 p.m.Wednesday November 4, 2020, via Zoom. Persons learn how to mange their photographs and other files on line. To register, visit wcpld.info.
"Small Gifts of Art" is the exhibit at Gallery 200, 103 West Washington Street, for the months of November and December. The first day the exhibit is open is Friday, November 6, 2020.The artwork of the featured artists is perfect for holiday gifts, plus reasonably priced. Due to COVID-19, there is no artists's reception. Participating artists are Margaret Bucholz, Marge Hall, Nadine Buck, Kathi Kuchler, Sharon Malek, Heide Morris, Britta Renwick, Rita Skarha, Sue Tripp, and Marita Valdizan.
Gallery hours are from 2:00 to 6:00 p.m. Fridays, and from 10:00 a.m. to 2:00 p.m. Saturdays.
SCARCE, West Chicago Environmental Commission and United Methodist Church of West Chicago co-host a pumpkin composting drop off from 9:00 a.m. to 1:00 p.m. Saturday, November 7, 2020, at the church, 643 East Washington Street. The dumpster is located in the northeast corner of the parking lot. Last year, the collection of pumpkins almost weighed a ton. The pumpkins then are delivered to Willow Ranch Composting Facility in Romeoville. Composting pumpkins keeps waste out of the landfills, reduces greenhouse gas emissions and creates a natural fertilizer. (www.merleburl.com)
West Chicago Public Library starts Grab and Go services, which is a 30-minute self-service appointment to browse and checkout library materials inside the library, 118 West Washington Street. The hours are from 1:00 to 5:00 p.m. Monday through Thursday, and from 10:00 a.m. to 2:00 p.m. Friday and Saturday, with sessions limited to 30 minutes and are self-service. Appointments are required and may be made by calling (630) 231-1552 during curbside hours or emailing ask@wcpld.info. Staff interactions are limited to five minutes. For more information visit wcpld.info.
St. Andrew Lutheran Church, 155 North Prince Crossing Road, now holds indoor Sunday worship services. The English service is at 10:00 a.m.; Spanish services are at noon. Reservations are required and may be made by calling the church office at (630) 231-3787 or sending an email to office@standrewlutheran.net; they are due Thursday of each week.There is a maximum limit of 25 people, plus worship leaders.
Due to the Governors request of groups limited to 25, Faith Community Church, 910 Main Street, now holds three Sunday worship services. Services are at 8:30, 9:45, and 11:00 a.m.
American Legion Post 300, 123 Main Street, is now open for carry out lunch and dinner specials along with its usual menu items from 11:00 a.m. to 7:00 p.m. Monday through Friday. In addition the Fish Fry, chicken and dumplings is the special for Friday, October 30, 2020. Check the Facebook page, www.facebook.com/alpost300/ for the weekly specials. (merleburl.com)
There are some new guidelines for the ARC, 201 West National Street. Persons must wear masks at all times on the Walking Track. For Open Gym, gym courts and Zone 250, masks must be worn at all times, even while engaged in active play or sitting on the sidelines. There is a maximum of 25 people per gym court. Current guidelines remain unchanged for the Fitness Center and Fitness classes.
The DuPage County Health Department developed a dashboard to provide information on the total number of people, in DuPage County, who have tested positive for COVID-19. In addition, the dashboard includes a map which shows the distribution of reported cases by municipality and is updated at 4:00 p.m. daily. DuPage County's "COVID-19 Dashboard" is a one-stop-shop for all the information it offers including a town-by-town breakdown of cases. As of 4:00 p.m. Monday, October 26, 2020, there were 1,375 cases and 14 deaths. It is important to remember to follow the social distancing order, wear masks and wash hands.
A COVID-19 testing site is open from 8:30 a.m. to 12:30 p.m. Tuesdays and Thursdays in a VNA Health Care Mobile at St. Andrew Lutheran Church, 155 North Prince Crossing Road. There is no charge. Appointments are required and may be made at (630) 892-4355 or (847) 717-6455. DuPage County offers free COVID-19 testing at the DuPage County Complex, 421 North County Farm Road. The sites open from 7:00 a.m., to noon Monday through Friday. Since it is a drive-thru testing site, individuals give themselves a nasal swab test with instructions from staff.
To keep residents aware of community COVID-19 updates, the City has posted West Chicago's COVID-19 COMMUNICATIONS CENTER on its website, www.westchicago.org. It is located on the upper left-hand side in red. Clicking on this, residents can see the latest information.
Sincere sympathy is extended to the family of Walter Robert Burau, who at the age of 56 passed away Sunday, October 18, 2920/
Deepest sympathy is expressed to the family of Bill Crothers, who passed away Friday, October 223, 2020.
The Daily Herald featured a photograph by West Chicago resident Sierra Koenig in the "Your Images" of the photography contest in the Neighbor section. It is a picture of a bridge covered with green moss and a little leaf on it.
West Chicago Community High School seniors Emily Ayala, Lola Browning and Charles Cardenas are identified as College Board National Recognition Program Scholars. The scores of these students were in the top 2.5 percent n the region among African American or Hispanic/Latinx students from the PSAT/NMSQT test taken last October. In addition to taking the tests, the students must achieve the minimum requested scores, earn a cumulative Grade Point Average of 3.5 or higher by the middle of their junior year, and must identify as African American or Hispanic/Latinx in order to be eligible for recognition. (merleburl.com)
West Chicago Community High School students qualifying for State are senior Christiana Kapetaneas for tennis and senior Kendall Farm for golf. However, due to COVID-19, there is no state tournament this year.
Farm finished first in conference, third in the regional and sixth in the sectional. She is a three-time state qualifier.
Kapetaneas finished second in conference and third in the sectional. Tennis does not have regional competitions. She is a first time state qualifier. (merleburl.com)
At the Monday, October 19, 2020, meeting, City Council approved extension for approved Special Use permits to the property at 1850 West Roosevelt Road. According to the time summary, "Council granted three special use permits April 15, 2019, for the operation of an internet-based voter vehicle sales facility, a motor vehicle care center and a motor vehicle repair shop. The petitioner has yet to begin operation on the property and has spent the last 18 months working toward finalizing permit plans to perform the required improvements n the property." The special uses approved have expired beyond the one-year time limit. The petitioners spent most of 2019 working with their engineers to address remaining issues with the permit plans. The process came to a halt early in 2020 due to COVID-19.
Community High School District 94 Board of Education meeting Tuesday, October 22, 2020, was a busy one
Kathe Doremus was sworn in as the new member. The board elected Dean Klapatch as Vice President to fill the vacancy left by the resignation of Lauren Scanlan.
The board approved a contract amendment with Sunrise Bus Company, who provides the special education busing, to reimburse the business at 40 percent of the normal billing rate for routes not running during the COVID-19 shutdown.
Also approved was a one year extension of the collective bargaining agreement with the West Chicago High School Teachers Association. The current contract was to expire June 30, 2020. Both parties supported the extension in the midst of COVID.
There was approval pf a three-year contract for snow removal in the amount of $121,799.22 to TSI of Wheeling.
The board approved a five-year contract for the lease of two postal machines in the amount of $30,640.80 to The Postal Service of Davenport, Iowa.
West Chicago Community High School Principal Dr. William Dwyer presented a Return to Learn plan that is tentatively scheduled to be implemented December 1, 2020. This plan would include full day remote learning on Monday and Friday, plus one-third of the students to be receiving in-person instruction for half days on Tuesday, Wednesday, and Thursday. The ability to implement this would be predicated on the COVID situation leading up to December 1. Currently, small groups of students are rotating through attendance for special education, and classes where laboratory work cannot be replicated via remote learning.
At the Tuesday, October 13, 2020, West Chicago Park District Board of Commissioners meeting, Michael Gasparini, Superintendent of Parks, stated in his report, "Installing the new playground at Prince Crossing Park in house saved the District around $12,000 just in labor." This was made feasible because of the COVID-19 shutdown. "The new playground is a unique design that is not a typical swing and slide, promoting higher levels of activity in children," explained Lily Medina, Marketing & Communication Manager. The park is located at 719 Hampton Course. (merleburl.com)
The West Chicago Community High School 2020 Boys Cross Country team, with Coach Dave Sayner, finished up with a 5-4 record in Conference this year. The top seven varsity runners competed at Regionals.They are Josiah McLean (16:20), Joe Williamson (16:37), Silas Schroeder (16:53), Jared Diaz (17:27), Caleb Shade (17:35) and Connor Zentner (17:43). (merleburl.com)
Wegner Elementary School hosted author, Lindsay Currie, for its first ever Virtual Assembly for fifth and sixth grade students, Thursday, October 13, 2020. She is the author of spooky middle grade novels, "The Peculiar Incident on Shady Street" and "Scritch Scratch Out." (merleburl.com)
During the month of October, the State of Illinois recognized Manufactures and the positive impact these makers have on our economy. With more than 550,000 Illinoisans employed in manufacturing, Illinois is ranked fourth in the nation and last year alone exported $62 billion to 216 countries. Community High School District 94 is committed to supporting students at West Chicago Community High School wishing to pursue careers in Manufacturing. With a robust curriculum and additional space designed into the recent facility improvements, new equipment has been moved in and more is on the way. (merleburl.com)
My email address is merleburl@earthlink.net.