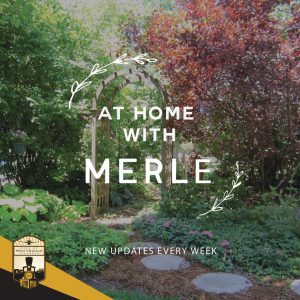 West Chicago resident Joseph Luchtenburg, age 12, recently won the Boys 12-13 year old division in the Drive, Chip & Putt Regional Qualifier at Whistling Straits in Sheboygan, Wisconsin. His total was 139 with his scores, Driving-54, Chipping-35 and Putting 50. This win earned him a trip to the Augusta National Golf Club, where he will participate in the 2019 Drive, Chip and Putt National Finals. It is scheduled for April 7, the Sunday before the Masters Tournament. Qualifiers advanced from a field of 96 youngsters, 12 in each of the four age categories for boys and girls.
Luchtenburg was a student in the Junior Golf Program and currently is a student in PGA Teaching Professional at St. Andrews Golf Club and Country Club. This year he participated in four tournaments of the Illinois Junior Golf Association Mid-American Junior Golf.  Two were at Cantigny Golf Youth Links in Wheaton, one was at St. Andrews Golf Course and one was at the Bonnie Dundee Golf Course in Carpentersville.
His parents are Danielle and Steve Luchtenburg, both also are golfers. "Steve is much better than I am, but we both enjoy the game." She added "Joseph started playing golf around the age of three or four." He is home schooled, but prior to this attended St. John the Baptist in Winfield. Danielle is a realtor at Daniel and Associates Real Estate. (www.merleburl.com)
AROUND AND ABOUT
West Chicago Park District hosts"Medicare Made Clear" at 6:30 p.m. Wednesday, October 3, 2018. Registrations are required and may be made in person at the ARC Center, 201 West National Street, or online at www.we-goparks.org. Medicare specialists, Carlos and Mary Pulido, present an educational seminar on all the Medicare options, Parts A, B, C and D, and Medicare supplements. (www.merleburl.com)
West Chicago Elementary School District 33 hosts an Open House for persons to visit the new Innovation Center at Turner School, 750 Ingalton. It takes place from 6:00 to 7:00 p.m. Thursday, October 4. Turner was the pilot school for this update to what was called the library and plans are for this to be done at all the district schools in 2019. Beginning at 7:00 p.m., the Board of Education meeting also takes place at Turner, where the future 2019 updates will be discussed. (www.merleburl.com)
Wheaton Academy 2018 Homecoming activities are into full swing. The Varsity Football game against Aurora Central Catholic High School is at 7:00 p.m. Thursday, October 4. The Varsity Soccer game is at 8:00 p.m. followed by fireworks, Friday, October 5. The Fall Informal Evening event is at 7:00 p.m. Saturday, October 6.
West Chicago Lions Club holds its annual Candy Sale at Sonny Acres Farm, 29W310 North Avenue. Hours are from from10:00 a.m. to 6:00 p.m. Friday, October 5, Saturday, October 6 and Sunday, October 7, 2018.
The Lions Club donates to local humanitarian needs involving eye exams for residents and school children, TV caption decoders, hearing aids, and magnifiers for persons with Macular Degeneration. Other donations to various organizations include local food pantries and school district education foundations. The club offers scholarships to high school students, supports Camp Lions for visually and hearing-impaired children, hosts the new teachers luncheon and participates in Frosty Fest.
West Chicago Public Library District celebrates the 25th Anniversary of its location at the current site, 118 West Washington. To honor this event, there are several programs.
The celebration event is from 5:00 to 8:30 p.m. Friday, October 5, 2018. Mariachi los Rayos de Leman Middle School and Fox Valley Orchestra's New Vintage Strings provides the entertainment. Some of the board members in office at that time are attending. Other activities include a photo booth, a library scavenger hunt with prizes for the winners and a presentation to the winners and finalists of the library card design contest.
One program is Fine Free Tokens. When persons attend a library program, they receive a token valued at 25 cents, which can be used to pay down library fines. The tokens are good until October 4, 2019.
In the lobby is a giant mural of the WCPLD logo, which the library is asking patrons to fill in with thoughts of what the library means to them. There are colored note cards for patrons to use. The cards then are posted on the mural. (www.merleburl.com)
"Fall in Love with Art" is the 2018 Artoberfest exhibit at Gallery 200, 103 West Washington Street, for the month of October. The artists participating are Sharon Malec, Kathi Kuchler, Marge Hall, First Star Art-Jennifer, First Star Art-Mitch, Starla Snead, Cheryl Lazopoulos, Britta Renwick, Marita Valdizan, Judith Horsley, Sue Tripp and Heide Morris. Artoberfest includes media ranging from oils, acrylics, and alcohol ink to photography, jewelry, glass, fiber and mixed media.
The artists' reception is from 6:00 to 9:00 p.m. Friday, October 5. Refreshments are served.(www.merleburl.com)
West Chicago City Museum hosts its 29th annual Tales Tombstones Tell cemetery walk Friday, October 5, 2018, at Oakwood Cemetery, Oakwood Avenue and York Street. The 45-minute tours begin at 6:30 p.m., start at 10-minute intervals, with the last tour beginning at 7:45 p.m. While guests wait in line, Roger Kotecki, vocalist and guitarist, plays eclectic music from the 1860s through the 1970s.
Lanterns and candlelight illuminate the paths to the designated sites, where costumed interpreters tell the life stories of the former residents buried in Oakwood, the oldest cemetery in West Chicago. This year the walk features never before told stories of West Chicagoans who were born abroad and immigrated to the United States. Gravesites on the walk are those of Alfred LeKander, Emma Caroline Koenig Hummel, Eduard Mackert, Menk children, Bertha Brandt Zahn, Mary Coleman Ahern and William Buckle, Sr.
Interpreters are Carol Vigsnes, Phil Weibler, Becky Hall, Keith Letsche, Dan Czuba with Mike Berry joining him in a song, Carol Townsend, Ruby Lebo with a song by John and Nancy Petrik and Eric Curl.
The event is appropriate for families as it focuses on historical facts and not ghost stories. Although there is no charge, donations are appreciated. For further information, call the Museum at (630) 231-3376 or email museum@westchicago.org.
The Fifteenth Annual Concert in the Park fundraiser is from 4:00 p.m. to 10:00 p.m. Saturday, October 6, 2018, at Hawthorne's Backyard Bar & Grill, 1200 West Hawthorne Lane. The $20 ticket price includes dinner, a chance to win the door prize of a television, games and musical entertainment with live music by The Mockingbirds. Many raffle opportunities are available. This is a great event to meet friends, have an evening of fun and support a good cause.
Proceeds benefit the Houston J. Pineda Scholarship Fund. Each year a senior graduating from Community High School District 94 that has good grades and is a participant in baseball and/or soccer is the recipient of the scholarship. Pineda was a sophomore at CHS, who died from the result of an automobile accident in 2002.
Persons unable to attend and want to make a donation can make a check payable to the scholarship fund and mail to Houston J. Pineda Memorial Scholarship Fund, c/o DuPage Community Foundation, 104 East Roosevelt Road, Wheaton, IL 60187. (www.merleburl.com)
First United Methodist Church of West Chicago, 643 East Washington Street, host its ninth Annual Oktoberfest Dinner, Saturday, October 6, 2018. Lawn games, such as croquet and bags, are at 5:00 p.m. The dinner buffet begins at 6:00 p.m. On the menu is bratwurst, sauerkraut, potato pancakes, applesauce with apple squares and beverage. One of the beverages offered is homemade root beer. The Bonfire and Sing-a-Long follows dinner. The ticket price is $12 for adults, $6 for children ages 7 through 12, and $3 for children age six and under. Tickets may be purchased in advance or at the door. Call the church office at (630) 231-3344 or visit the website www.firstumcucc.org for more information.
WeGo Drama at West Chicago Community High School presents an interactive performance of "The Lion, The Witch, and The Wardrobe." The sole performance is at 7:00 p.m. Saturday, October 6, 2018, in Weyrauch Auditorium, 326 Joliet Street. The ticket price is $10; tickets are available in advance at www.wegotheatre.com or at the door. The play is a benefit for the Make-A-Wish Foundation, which is dedicated to helping children in need have a special moment in their life.
The cast and crew are Philip Calabrese, Abby Carr, Maggie Hancock, Samuel Incrocci, Nora Zamora, Gerardo Avila, Grecia Bahena, Nathan Bradley, Christina Champagne, Emily Carroso, Ryan Castiglia, Josie Kotke, Noemi Lara and Garrett Martin.
Others are Evy McLean, Audrey Miller, Rudy Muñoz, Hannah Thompson, Loraleigh Tillson, Leah Wheatley, Justin Blackburn, David Brown, Hannah Brown, Ava Fini, Mikail Herrera, Abbie Lundblad, Neve Ryan and Cassi Villa.
West Chicago Fire Protection District hosts its annual Open House from 10:00 a.m. to 2:00 p.m. Sunday, October 7, 2018, at fire headquarters station, 200 Fremont Street. The National Fire Prevention theme this year is "Look. Listen. Learn. Be Aware—Fire Can Happen Anywhere." Per the National Fire Protection Association website, "Through three simple calls-to-action, this year's theme identifies basic but essential ways people can reduce their risk to fire and be prepared in the event of one. These are Look for places fires can start, Listen for the sound of the smoke alarm and Learn two ways out of each room."
Activities include information booths, demonstrations, fire safety trailer, emergency equipment displays, fire safety handouts and snacks. Children can practice stop-drop-roll in the smoke house. Sparky the Fire Dog greets the guests. (www.merleburl.com)
West Chicago Cheerleaders Organization hosts a Showcase at 1:00 p.m. Sunday, October 7, 2018, in Bishop Gym at West Chicago Community High School, 326 Joliet Street, Entrance C. The ticket price is $5. The three recreational teams, fourth, fifth and sixth grades, perform. The WCCHS cheerleaders also perform.
Wayne/Winfield Area Youth/Family Services offers hour-long computer classes for senior citizens, 27W031 North Avenue. Not only do seniors learn basic skills, but also have the opportunity to socialize. The fee is $2. Reservations are required and may be made by calling (630) 231-7166. Beginner classes are at 1:00 p.m. Tuesdays. "Introduction to Pinterest" class is at 4:00 p.m. Monday, October 8, 2018.
The West Chicago Park District monthly social gathering for senior citizens is the popular Fireman Fish Fry. It takes place at noon Thursday, October 11, 2018, at West Chicago Fire Protection District headquarters, 200 Fremont Street. Guests bring a dish to pass and a complete place setting. Although there is no charge, reservations are needed by Friday, October 6, and can be made in person at the ARC or online at we-goparks.org.
West Chicago resident Kathy Steere teaches Begin to Draw Nature II classes Thursdays, beginning October 11 and ending November 1, 2018, at the Morton Arboretum, 4100 Route 53 in Lisle. Supplies provided courtesy of the Nature Artists' Guild. The cost is $138 for members and $162 for non-members, which includes the fee for parking. Using botanical specimens from the Arboretum's grounds, attendees learn to achieve depth or distance in their drawings using atmospheric perspective, learn to use light creatively in the use shading and shadows, practice contouring and achieving a continuous tone and continue to develop eye/hand coordination.
The fifth Annual Unlimited Pancake Breakfast sponsored by the Wildcat Booster Club is from 7:30 a.m. to 10:30 a.m. Saturday, October 13, 2018, in WCCHS Commons, 326 Joliet Street, Entrance H. The menu includes all you can eat pancakes, plus a serving of sausage, hash browns and orange drink. The ticket price is $7 and $5 for children age 11 and under in advance; $8 and $6 respectively.
Rocktober, an informal celebration of rock music, takes place in October, however, People Made Visible is taking it literally and having a project that involves rocks. Taking part in this event is the WeGo crafty group. It takes place from 10:00 a.m. to noon Saturday, October 13, 2018, at Gallery 200, 103 West Washington Street. Attendees can add to the kindness wall and then create a kindness rock. Art supplies are courtesy of PMV. The free drop-in event is family friendly and is part of the Kindness Rock project. Following this is the West Chicago Food Fest.
West Chicago Food Fest is from 11:00 a.m. to 4:00 p.m. Saturday, October 13, 2018, in the historic downtown district. In addition to a large variety of foods, there is entertainment, food demonstrations and children's activities.
The 16 food vendors participating are Brick's on Wheels, Café Delight, Cookies w/Flavor, Famous Dave's, Freddie's Off the Chain Catering, Jorge's Paleteria y Neveria, Kindred Coffee Roasters, Los Comales, Mabuhay Restaurant & Catering, Miss Mary's Melons, Padi House & Grill, Pierogi Jo's, Popcorn Time, Sam's Honey Bee, Taqueria Santa Barbara and The Kitchen Table.
Among the savory morsels to tempt the ravenous appetites are brick oven pizzas, barbecue chicken, tried rice, grilled pork,Indonesian salad, fried noodles, Indonesian beef soup, rice noodles, grilled beef skewers, Pierogis, Polish sausage, sauerkraut, St. Louis spare ribs, baked beans, coleslaw, pork sliders, Puerto Rican rice, Chile rellenos, guacamole, chips, corn bowls, fried mac & cheese, spicy turkey sliders, tacos, tortas, burritos, quesadillas and flautas.
To appeal to the sweet tooth, there are fresh cut fruit, non-dairy fruit smoothies, muffins, gluten free baked goods, cinnamon rolls, pie, cookies, ice cream, frozen yogurt, gourmet popcorn, cheesecake cups and local honey.
Beverages to quench the thirst include apple cider, tea, hot chocolate, hot and cold brewed coffee and flavored lemonades.
A nice variety of music genres provide the entertainment. On stage from 11:00 a.m. to 12:30 p.m. is Jose Valdes & the Mambo All Stars, who perform exciting high energy Latin American music. Performing from 1:00 to 2:30 p.m. is DuPage, and interactive band that plays the hits of Motown, the 70s, 80s, 90s and 2000s. The closing act from 3:00 to 4:00 p.m. is the Prairie Station, who perform the hottest music of today plus the country staples of yesterday.
During the food fest, West Chicago City Museum, 132 Main Street, hosts an art activity, hand-coloring of photographs, from 11:00 a.m. to 3:00 p.m. Participants are provided with a still life photo featuring historic food items and coloring materials. This free program is for all ages, youths and adults.
College of Dupage holds its annual Food Truck Rally and Sunset 5K Saturday, October 13, 2018. The Kid Zone hosts family activities, such as Touch-A-Truck and pumpkin painting, from noon to 5:00 p.m. The Food Truck Rally is from 2:00 to 8:00 p.m. and features more than 17 Chicago and DuPage mobile eateries.
The 100-Yard Dash with three age divisions of 4 to 5, 6 to 7 and 8 to 9 begins at 3:30 p.m. on the football stadium track..The Sunset 5K is at 4:30 p.m. All proceeds benefit COD student scholarships with each high school district served by COD having a dedicated scholarship for its graduates who attend COD. Twenty-five percent of West Chicago Community High School students choose COD as their first college. Thus persons registering can help support a dedicated scholarship for a Wildcat attending COD. To register, visit cod.edu/5K , or for information call Ami Chambers at (630) 942-3823.
For the ninth year, the City of West Chicago continues with the Brilliance in Business Awards program, which recognizes businesses for their best practices, creativity and sustainability. Residents, businesses, non-for-profit profit organizations or members of economic development organizations can nominate a business(s) for one or more awards. Businesses also may nominate themselves.
The categories are Outstanding Downtown Entrepreneurship, Outstanding Small Business, Outstanding Growth, Outstanding Achievement in Design and Innovation and Outstanding Achievement in Health, Safety and Environment. Program guidelines and nomination forms are available online at www.westchicago.org. Nominations are due by 11:59 p.m. Monday, October 15, and may be made on line or by mail to City of West Chicago, 475 Main St.,West Chicago, IL 60185, Attn.: Community Development BIB Awards Program 2018.
West Chicago Public Library holds a Halloween-themed historical program, "The Essential Edgar Allen Poe," at 6:30 p.m. Wednesday, October 17, 2018, in the main meeting room, 118 West Washington Street. To make a reservation, call adult services department at (630) 231-1552, extension 4.
Presenter William Pack tells the tale of the life of the famed horror and suspense author through dramatic recreations and historical narration. Pack's many talents include a magician, mentalist, entertainer, lecturer and storyteller. Places he has performed include Chicago History Museum, Shedd Aquarium, Six Flags Great America, Midway Village Museum and more than 100 libraries and park districts across the Midwest.
West Chicago City Museum, in collaboration with the West Chicago Public Library District, hosts the Historiography program, a non-fiction book reading group, at 1:00 p.m. Thursday, October 18, 2018, at the Museum, 132 Main Street. Guests can bring a lunch; dessert and a beverage are provided. The book to be discussed is "Liar, Temptress, Soldier, Spy: Four Women Undercover in the Civil War" by Karen Abbot.
The book is the true story of four daring women Civil War spies who risked everything for their causes. Abbot uses primary source material and interviews with descendants of the spies, weaving the adventures of the four heroines through the Civil War years.
Abbot is the author of the New Your Times bestsellers, "Sin in the Second City" and "American Rose." She is a featured contributor to Smithsonian magazine's blog, "Past Imperfect," and writes for Disunion, the New York Times series about the Civil War.
Copies of the book are at the Museum and West Chicago Public Library, 118 West Washington Street. Reservations are not required for this free program. For further information call the Museum at (630) 231-3376 or email wegohistory@gamil.com.
Both of the West Chicago veterans' organizations hold Bingo as a fundraiser on a weekly basis. The games at American Legion Post 300, 123 Main Street, are on Fridays. Doors open at 5:00 p.m., games start at 7:00 p.m. Games at Veterans of Foreign Wars Post 6791, 431 North Neltnor Boulevard, are on Wednesdays. Doors open at 5:00 p.m., games start at 7:00 p.m. The Auxiliary games are Sundays. Doors open at noon, games start at 2:00 p.m.
Wayne/Winfield Area Youth/Family Services offers Adult Management classes at Wayne Township building, 27W031 North Avenue. In the 10-session class, adults learn the components of anger, relaxation techniques and coping skills. A certificate of completion is granted after completion of the curriculum. Participants can join at any time, as classes are rotated. Pre-class consultation is required, which has a $13 charge. The fee for is $25 per class. Classes in English meet from 8:00 to 9:00 p.m. Tuesdays or from 9:00 to 10:00 a.m. Fridays. Classes in Spanish meet at the same times. Individual sessions are available for the full fee of $65. For further information or to register, call the WAYS office at (630) 231-7166.
Sincere sympathy is extended to the family of Miguel Angel Flores, who at the age of 23 passed away, Tuesday, September 25, 2018.
Deepest sympathy is expressed to the family of Clarence Clove Exline, who at the age 75 passed away Thursday, September 27, 2018.
Sincere sympathy is extended to the family of Joan Kenny, who at the age of 88 passed away Tuesday, September 25, 2018.
At the Tuesday, September 18, 2018 meeting, Community High School District 94 Board of Education approved the budget. It has an Operating Revenue of $31,596 million and expenses of $31,527 million. The total revenue is $63,343 million with expenses of $47,355 million. Board president Gary Saake said, "These totals include bond revenue, debt service, and capital projects.
The board approved the purchase of 16 new Behind the Wheel Drivers Education Simulators for the amount of $134,930 from Virtual Driver Interactive. The purchase includes up-to-date curriculum, with modules that address topics like texting while driving, explained Saake. "The units being replaced are approximately 26 years old."
The board also engaged DSP Insurance Services "to evaluate our employee health insurance programs and make recommendations to control price escalations." Saake added, "This implements a requirement of the collective bargaining agreement reached with the Teachers' Association."
Reader's Digest conducted a poll to find out who had the best Pumpkin Farm in each of the 50 states. Sonny Acres was the winner in Illinois.
West Chicago resident Sigrid Walsh received a citation and sewing pin from the Illinois Department of Veterans' Affairs in recognition of the 2,000 hours she devoted to knitting baby blankets and other items for hospitalized veterans and their children.
At the Friday, September 28, 2018 football games, West Chicago lost to Bartlett High School with a score of 49-0 and Wheaton Academy lost to Bishop McNamara High School with a score of 48-21.
The first exhibit in the newly renovated display case at the West Chicago Public Library District celebrates the 25-year history of the library at 118 West Washington Street. Sara Phalen, director/curator of the West Chicago City Museum, set up the display. (www.merleburl.com)
My email address is merleburl@earthlink.net.