With the passage of the Cannabis Regulation and Tax Act signed into law by Governor J.B. Pritzker June 25, 2019, the possession and private use of cannabis for Illinois residents is now legal, effective January 1, 2020. With this legalization, communities are able to make the decision to allow or deny recreational cannabis dispensaries in their municipality. However, municipalities may not restrict the private consumption of cannabis that is authorized by the Act, which does prohibit the use of cannabis in public places, schools, and childcare facilities among other locations.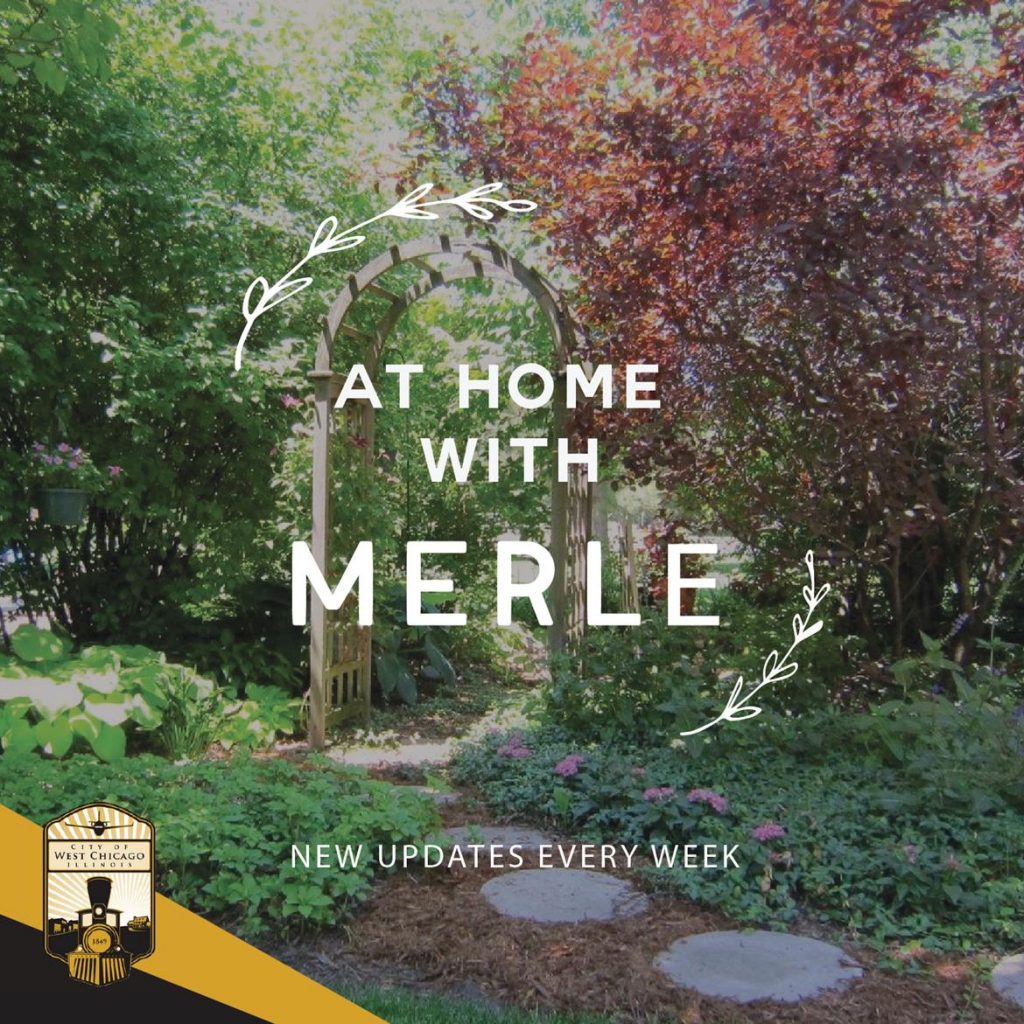 Taking this into consideration, with a 6-5 vote by City Council at the Monday, October 21, 2019, meeting approved the motion to have an ordinance to prohibit marijuana dispensaries and cultivation centers in West Chicago placed on the agenda for the Monday, November 4, meeting. Voting in favor of the motion were Jim Beifuss, Ward 1; Michael Ferguson and Al Hallett, Ward 3; Sandy Dimas, Ward 4, Matt Garling, Ward 5; and Noreen Ligino-Kubinski, Ward 7. Voting against the motion were Lori Chassee, Ward 1; Jayme Sheahan and Heather Brown, Ward 2; Becky Stout and Jeanne Short, Ward 6. Absent were Melissa Ferguson, Ward 4, and Chris Swiatek, Ward 5. There is a vacancy in Ward 7. Persons can give their viewpoints during Public Participation part of the meeting, which begins at 7:00 p.m. at City Hall, 475 Main Street. Discussions on the subject have occurred at previous meetings.
The first meeting regarding the legalization of marijuana took place at the Public Affairs Committee meeting Monday, August 28. Police Deputy Chief Julio Calabrese, now retired, gave a brief preview of the Act. "Persons must be 21 and older for cannabis use and possession… Possession is limited to 30 grams, which is a quart storage bag, Cannabis-infused products can contain no more than 500 milligrams of THC and five grams of cannabis product in concentrated form…It is reasonable to assume the legalization of cannabis will increase the demand for police services as well as the number of drug-impaired drivers on the road since it is a state-wide law…This will occur whether there is a sales dispensary in West Chicago or not." At the meeting, eleven persons spoke on the subject, 10 against and one for. Reasons included substance abuse and cost, not the image West Chicago wants to evoke, West Chicago is a family friendly town, has an adverse effect on youth and can lead to use of more potent drugs. The resident in favor of it stated, "You cannot keep cannabis out of town. It will be legal and dispensaries are regulated." The majority of the Public Affairs Committed leaned in the direction of allowing a recreational cannabis dispensary in West Chicago and recommended this be presented to the Development Committee at the Monday, September 9, meeting.
At the Development Committee meeting, the agenda item was for the consideration of text amendments to the zoning ordinance to allow Recreational Marijuana Dispensary and cultivation center. The majority of the persons attending did not want dispensaries, citing similar reasons as ones at the Public Affairs Committee. There were six individuals in favor of having dispensaries. A common complaint was short notice of meeting. Alderman Melissa Ferguson said since lack of notification was a common complaint and to give more residents an opportunity to speak, she recommended it be referred to Planning Commission-Zoning Board of Appeals including a public hearing.
Thus, if the ordinance of banning recreational cannabis dispensaries does not pass, the schedule is Public Hearing at the Planning Commission/Zoning Board of Appeals at 7:00 p.m. Monday, November 9. The suggested recommendation of the members of this group would then proceed to the Development Committee meeting Monday, December 9. From here, it would go before the City Council for final action at the meeting, at 7:00 p.m. Monday, December 16.
AROUND AND ABOUT
Trick or Treat hours are from 3:00 to 7:00 p.m. Thursday, October 31, 2019. A few things for a safe and happy Halloween for youths is to only stop at homes beaconing a welcome with a lit porch light, carry flashlights, cross streets at intersections, wear costumes that allow freedom of movement and masks that allow easy visibility and go with friends and/or parents. Have a "spooktacular" time!
A side note: For more than 15 years the house at 333 Church Street has had scary decorations-a ghoulish cemetery. On Halloween, it is even spookier.
St. Mary's Catholic Church All Saints Day Masses are English at 7:30 a.m., Latin at noon; and bilingual at 6:30 p.m. Friday, November 1, and English at 7:30 a.m., Latin at 11:00 a.m., English at 5:00 p.m. and Spanish at 6:30 p.m. Saturday, November 2, 2019.
West Chicago Public Library District, 118 West Washington Street, once again offers Food for Fines from Thursday, November 1, through Wednesday, November 27, 2019. During this time period the Library accepts donations of non-perishable food in payment for fines. One item equals one dollar in forgiven fines, up to a maximum of $10 per card. This is not applicable to charges for lost or damaged materials or collection agency fees. Patrons not owing fines also may contribute to the food drive. The proceeds benefit the Neighborhood Food Pantries site at 123 Fremont Street. For further information, call Circulation Services at (630) 231-1552, extension 2.
West Chicago Police Department once again is working with the DuPage County Marine Corps League to collect toys for the US Marines Corps Reserve "Toys for Tots" program. The ages are from infant through 16 years of age. Toys are donated to children in local area communities. Drop off new unwrapped toys during regular business hours of 7:00 a.m. to 7:00 p.m. Monday through Friday, starting Friday, November 1, and ending Thursday, December 19, 2019, in the decorated box in the lobby at the police station, 325 Spencer Street. Lobby hours are 7:00 a.m. to 7:00 p.m. Monday through Friday. Stuffed animals should be placed in a clear plastic bag and toy weapons are not accepted. The toys then go to a warehouse, where they are sorted and distributed. The department will accept toys for a short period of time after the holidays for last minute requests that could not be filled before the holiday. The police department only collects the toys and is not in charge of distribution. Persons wishing to be on the list to receive toys should visit the website www.toysfortots.org, navigate to the Request Toys tab and then click DuPage County. For further information, call Police Officer Mike Zepeda, who coordinates the program in West Chicago, at (630) 293-2222 or email mzepeda@westchicago.org, or call Administrative Assistant Yahaira Bautista at (630) 293-2222.
Residents may see fuzzy-faced police officers in November as some members of the West Chicago Police Department are currently participating in the No Shave November campaign to heighten awareness for cancer research and Winter Whiskers for Special Olympics. Officers donating $50 to participate in both campaigns are allowed to forego shaving from Friday, November 1 through Tuesday, December 31, 2019, as approved by Chief Mike Uplegger.
American Legion Post 300, 123 Main Street, has a Fish Fry, plus meals from the regular menu from 3:00 to 8:00 p.m. Friday, November 1, 2019. The band, The Meteors, plays the classic oldies of the 50s, 60s and 70s from 6:00 to 9:00 p.m. (www.merleburl.com)
As part of First Fridays in West Chicago, West Chicago City Museum and West Chicago Public Library host the celebration of the Day of the Dead/Dia de los Muertos from 5:00 to 8:00 p.m. Friday, November 1, 2019, at the Museum, 132 Main Street. Guests can make a sugar skull to place on the Museum altar display, which is sponsored by Mexican Cultural Center DuPage. Families are encouraged to make picture frames and bring in photos of loved ones who have died and they would like to remember. (www.merleburl.com)
"Fused for You: A Touch of Glass" is the exhibit for the month of November at Gallery 200, 103 West Washington Street. The artwork of Gallery 200 member Sue Tripp and guest artists Valerie Baxter, Mindy Milan, and Rita Skarha include plates, dreamcatchers, jewelry and garden stakes. The artists' reception is from 6:00 to 9:00 p.m. Friday, November 1, 2019, where equipment and photos that show the processes used also are on display. Refreshments are served and the entertainment is Native American- style flute music. Members of the Living Waters Native American Flute Circle include Peg Hernandey, Russ Tripp, Barb Olle, and John Risinger.
When creating their artwork, the artists work across from each other and share the same kiln at Skarha's studio. Tripp said, " Although we inspire each other, the finished products are very different." (www.merleburl.com)
Through SCARCE, West Chicago Environmental Commission and United Methodist Church of West Chicago co-host a pumpkin composting drop off from 9:00 a.m. to 1:00 p.m. Saturday, November 2, 2019, at the church, 643 East Washington Street. The dumpster is located in the northeast corner of the parking lot. Last year, the collection of pumpkins almost weighed a ton. The pumpkins then are delivered to Willow Ranch Composting Facility in Romeoville. Composting pumpkins keeps waste out of the landfills, reduces greenhouse gas emissions and creates a natural fertilizer. (www.merleburl.com)
West Chicago Park District hosts a dedication for changing the name of Easton Park to Don Earley Park at 10:00 a.m. Saturday, November 2, 2019. The park is located at 840 East Washington Street. Early was part of the initiative in the forming of the Park District. Since its inception in 1972, he served on the board to 1979 and served as its first president for 1.5 years .
Earley asked the Hogan family, who were the owners of what is now Easton Park, to sell the land to the newly formed Park District. With the family's agreement, the District purchased the first park property and paid for it in cash. The first Park District building was on Galena Street, and now the site of State Farm Insurance. From here, the District moved to the masonic building, 179 West Washington Street, then to 157 West Washington Street and finally to the ARC, 201 West National Street. Craig Hubert was the first executive director who, in turn, hired Peggy Krauch and Dave Thomas as staff. Earley with the assistance of Frank Lenertz, current president of District, wrote a grant to purchase the first grant through the Department of Natural Resources to acquire the funds of $260,00 for the purchase of Pioneer Park. In 1978, Earley and Mike Ginko made a presentation to the state for funds to purchase the first half of Manville Oaks, now Kress Creek Park. Earley served as treasurer for the ARC Referendum Committee.
It is time to fall behind. Daylight Savings Time ends at 2:00 a.m. Sunday, November 3, 2019. Remember to set clocks back an hour.
St. Michael's United Church of Christ, 400 West Washington Street, hold an All Saint's Day worship service at 9:30 a.m. Sunday, November 3, 2019.
The last brush pickup for 2019 begins Monday, November 4.
Wayne/Winfield Area Youth/Family Services offers hour-long computer classes for senior citizens, 27W031 North Avenue. Not only do seniors learn basic skills, but also have the opportunity to socialize. The fee is $2. Reservations are required and may be made by calling (630) 231-7166. Beginner classes are at 1:00 p.m. Tuesdays. "Using GPS on Smart Phones" class is at 4:00 p.m. Monday, November 4, 2019.
There are several musical performances coming up in the cafetorium at Leman Middle, 238 East Hazel Street. The Mariachi Concert is at 7:00 p.m. Monday, November 4, 2019. The Choir Concert is a 7:00 p.m. Tuesday, November 5, 2019.
West Chicago Public Library holds a program by art historian Maggie Taft, co-author of the book, "Art in Chicago: A History from the Fire To Now," at 7:00 p.m. Wednesday, November 6, 2019, in the main meeting room, 118 West Washington Street. She discusses flash points in Chicago's art history and key themes that make Chicago's art world unique. To make a reservation, call the adult services department at (630) 231-1552, extension 4.
The book is the first single-volume history of art in Chicago from the nineteenth century through the present day. It explores the long history of art in the city, covering artists from Manierre Dawson, László Moholy-Nagy, and Ivan Albright to Chris Ware, Anne Wilson, and Theaster Gates.
WeGo Drama at West Chicago Community High School continues their 2019-20 season with a powerful production of "The Curious Incident of the Dog in the Night-Time." The play adapted by Simon Stephens is based on the award-winning novel by Mark Haddon. Performances are at 7:00 p.m. Thursday through Saturday, November 7 to 9, 2019, in Weyrauch Auditorium, 326 Joliet Street. The ticket price is $8 for adults and $5 for students. Tickets are available on line wegotheatre.com and at the door.
The story is about Christopher Boone, an autistic teenager, who sets off to solve a mystery and experiences a grand adventure. Through humor and heartbreak, a family has their secrets come out to the world. From novel to stage, the production includes a "play within a play."
The company includes Maggie Hancock, Samuel Incrocci, Alysa Solomon, Evelyn Aldaco, Kenya Bahena, Danny Boyce, Nathan Bradley, Melissa Casimiro, Ryan Castiglia, Josie Kotke, DJ LaPlaca, Noemi Lara and Grace Miller.
Others are Felipe Perezchica, Isabel Poulterer, Elizabeth Ryan, Quentin Stone, Leah Wheatley, Christopher Yera, Ava Fini, Elizabeth Hurley, Ben Jimenez, Cassi Villa, Katherine Vander Plaats, Olivia Wesling, and Jazmin Wilkins. Maleficient Elza is the spec guest in the production.
Mark Begovich is the director. Scenic design is by Chris Jensen. Costume design is by Clare McKellaston. Hair and Make-up is by Jamie Elza.
Gallery Theater, 129 Main Street, presents "Bistro De L'Amour" and "Reconciliation," written and directed by West Chicago resident Tom Rieser. Performances are at 7:30 p.m. Fridays and Saturdays, November 8, 9, 15 and 16, and at 3:00 p.m. Sundays, November, 10 and 17, 2019. Ticket price is $18 and $16 for senior citizens. To make a reservation, call 9630) 234-5919, email GalleryTickets@gmail.com or on line www.gallerytheaterstudio.com
In "Bistro De L'Amour" couples and would-be-lovers sort out their lives and problems at a one-time local watering hole, which now is a sophisticated French bistro in suburban Milwaukee. "Reconciliation" is a suite of ten-minute vignettes in which characters explore their own reconciliation to others and events.
Cast members are Gary Kujawinski, Jo Ann Kujawinski, Sarah Knauf, Jill Orr, Lynn Meredith, Jake Harrison Murphy, Brandon Michael Bunn, Jean Austin, Julie Hurt and Margie Gustafson. Others are West Chicago residents Mark Fortman and Maureen Navadomskis, Janette Jacobs, Mark Furlong, Jacquie Weirich, Josh Medina, Arlene Arnone and Helen Larsen.
During the Senior Leaf Raking project of the City, various youth groups, organizations and individuals volunteer to rake the yards of senior citizens. The event takes place Saturday, November 9, 2010. Volunteers meet at 7:00 a.m. at Fox Community Center, 306 Main Street, and return at 11:00 a.m. for pizza. Volunteers supply their own rakes and gloves. Individuals or groups wanting to volunteer and senior citizens wanting to sign up to have their yards raked can call Police Officer Robyn Nielsen at(630) 293-2222 or email Rnielsen@westchicago.org. Last year, 33 yards were raked. (www.merleburl.com)
Trinity Lutheran Church, 338 George Street, hosts its Annual Christmas Sale and Luncheon from 9:00 a.m. to 2:00 p.m. Saturday, November 9, 2019. The luncheon is from 11:00 a.m. to 1:00 p.m. The sale includes Christmas items, baked goods, handicrafts, used treasures, silent auction and outside vendors. Vendor products include Christmas decorations, ornaments, gift bags for men and women, coffee mugs, tumblers and kitchen towels. The cost for the luncheon is $7 and $3 for children age 10 and under. The menu is Sloppy Joes, hot dogs, salads, chips, dessert and beverage.
St. Andrew Lutheran Church, 155 North Prince Crossing Road, hosts a Become an American Citizen World Relief Citizenship Workshop from 9:00 a.m. to noon Saturday, November 9, 2019. Persons attending receive a consultation from immigration experts. State Representative Amy Grant (R-42) will be there. For further information call (630) 462-7880 or the Aurora office at (640) 264-3171.
The Community Veterans Days Service is at 10:45 a.m. Monday, November 11, 2019, at American Legion Post 300, 123 Main Street. The program begins at 11:00 a.m. and the 21-gun salute by members of the American Legion Post 300 and the VFW is at 11:11 a.m. Two students from West Chicago Community High School play "Taps." West Chicago Mayor Ruben Pineda gives the patriotic message. The WCCHS Choir sing some patriotic songs. After the program, a small luncheon is served; there is a free will donation with proceeds to benefit Neighborhood Food Pantries. The showing of the film "On Two Fronts," a documentary on Latino support during the Vietnam War, follows the luncheon
This day is the anniversary of the signing of the armistice, which ended the World War I hostilities between the Allied nations and Germany in 1918. On the 11th hour of the 11th day of the 11th month of 1918 an armistice between Germany and the Allied nations came into effect. Veterans Day is intended to honor and thank all military personnel who served the United States in all wars, particularly living veterans.
Make Ahead Pastries is the West Chicago Public Library program at 7:00 p.m. Wednesday, November 13, 2019, in the main meeting room, 118 West Washington Street. Chef Cherise Slattery reveals her secrets for making scones, muffins, sweet rolls and pies days and weeks ahead of time. Guests can sample Tart Cherry, Chocolate Scones and Morning Delight Muffins. To make a reservation, call adult services department eat (630) 231-1552, extension 4.
Slattery is from Hazelnuts Market in St. Charles and believes great cooking comes from simple, fresh ingredients combined with correct technique. She enjoys creating original recipes, teaching hands-on cooking classes, providing the local community with her line of all natural pastries¸ and sharing her passion for food and family.
The West Chicago Park District monthly social for senior citizens is at noon, Thursday, November 14, 2019, at Wood Glen Senior Apartments, 199 North Avenue. The park district supplies the Thanksgiving feast of turkey, mashed potatoes, salad, stuffing and gravy. Attendees bring a favorite holiday dessert to share. The charge is $11 for residents and $13 for non-residents. Reservations are needed by Friday, November 8, and can be made in person at the ARC, 201 West National Street, or online at www.we-goparks.org. Bingo follows the social.
The submission deadline for "Cantigny in Focus" annual photo contest for amateur photographers is Monday, November 18, 2019. Submitted images, with a maximum of 10, must be from the grounds of Cantigny Park or Cantigny Golf in Wheaton, the 500-acre former estate of Robert R. McCormick. Pictures taken in 2019 or earlier are eligible. Full details about the contest, including rules and official entry form, are online at Cantigny.org. Questions may be directed to Brian Gray at (630) 260.8167 or bgray@Cantigny.org.
Cantigny-appointed judges select 20 images for public display in the park's Visitors Center Gallery. Judges look for photographs that best represent the scope of Cantigny, including gardens, museums, special events, festivals, golf, adult and children's programs, concerts, military events and nature. Selected photographs are enlarged, and professionally enlarged at Cantigny's expense, and returned at the end of 2020. Winning entries are on display starting February 2020. Park visitors may then vote for their favorite images through December 30, 2018. Owners of the top three vote getters receive a prize.
Sincere sympathy is extended to the family of Leo Stephen Deutsch, who at the age of 92 passed away Sunday, October 20, 2019.
Deepest sympathy is expressed to the family of Raul J. Rajas, who at the of 87 passed away Monday, October 21, 2019.
Sincere sympathy is extended to the family of Keith Andrew Enders, who at the age of 63 passed away, Saturday, October 19, 2019.
Deepest sympathy is expressed to the family of Jean W. (Wheeland) Sullivan, who at the age of 87 passed away Monday, October 21, 2019.
Mexican Cultural Center DuPage hosted a Dia De Los Muertos, Day of the Dead, celebration Wednesday, October 23, 2019, at Gallery 200. The Mexican holiday reunites the living and dead. Family and friends gather to pray for and remember friends and family members who have died, helping support their spiritual journey.
The centerpiece of the celebration is an altar decorated with bright yellow marigold flowers, photos of the departed, and the favorite foods and drinks of the ones being honored. The offerings are believed to encourage visits from the land of the dead as the departed souls hear their prayers, smell their foods and join in the celebrations. Guests at the event viewed the large altar at the Gallery and more will be added to it until the two day holiday, beginning November 1. One of the most familiar symbols of Dia de los Muertos may be the calacas and calaveras, skeletons and skulls, which appear everywhere during the holiday and were prominent at the event.
The food served included tamales, Brunuelos, which are like the elephant's ear but with honey, and Pan de muerto, the day of dead bread, which is a type of sweet roll with a face on it. All in all, not only was it a fun event, but also an educational one for everyone who attended. I encourage persons to drop in at the Gallery, 103 West Washington Street, to view the altar and learn more about the Mexican culture. (www.merleburl.com)
Community Services Officer Lisa Eichiinger recently resigned from the West Chicago Police Department.
West Chicago Police Department officers Robert Kowalik, Edward Berg, Michael Levato, Julio Calabrese (now retired), Michael Cummings and Jonathan Jones received recognition from the Alliance Against Intoxicated Motorists for impaired driving arrest milestones.
At the Monday, October 21, 2019, meeting, City Council approved the final development plan for Project Pilot at 808 Discovery Drive in the DuPage Business Park. The proposed 145,000 square-foot building will house a last-mile distribution facility.
Also approved were four variances from the Zoning Ordinance for Dunkin' Donuts, 110 East Roosevelt Road. According to the item summary, "The proposed improvements are associated with the business becoming both a Dunkin' Donut and Baskin Robbins operation. The petitioner is proposing to widen the drive-through and escape aisles…the improvements would necessitate expanding the curb lines and reducing the size of the trash enclosure."
Council approved the change order-site remediation program Investigation and Document Preparation for the EPA-West Washington Street Redevelopment Area. This authorizes Patrick Engineering to continue working of the West Washington Street Remediation Project for an amount not to exceed $575,000. Per the item summary, the environmental contamination area has been removed from the 14 acres of City-owned property, but for three acres adjacent to the three structures at 119 West Washington Street that are awaiting completion of the salt dome on Hawthorne Lane and their eventual demolition. "The last remaining area includes the former gas station at 139 West Washington Street, which closed early July 2019. This project involves pulling the tanks, demolition of the existing structures, pavement and curbing, site investigation and devising a remediation program to be approved by the IEPA. There is currently $600,000 included in the City Council's 2019 Budget. The City requested and eventually was allocated via State Representative Karina Villa (D-49) $500,000 to offset the costs of this project as approved by the State in its Capital Bill. However, no money may be spent prior to an agreement being approved by the City and State…The project will not occur until 2020.
The Pampered Pup, 191 W. North Avenue, recently opened. Services offered include professional grooming, group daycare and private care, plus off sit in home boarding, (www.merleburl.com)
At the Friday night football games, St. Charles East High School won against Lake Park High School with a score of 23-14; Wheaton Academy lost to Aurora Christin High School with a score of 28-21; West Chicago Community High School lost to Glenbard High School with a score of 48-7; and Bartlett High School won against Streamwood High School with a score of 47-6.
Al Chulo restaurant, 1400 South Neltnor Boulevard, is temporarily closed.
A nice-sized crowd attended the West Chicago Park District Boo Bash. Activities included carnival games, crafts, costume contests, glow-in-the-dark activities, spooky scary sing-a-long hayrides and two courts of blow-up fitness stations and a pocket circus show. Also there was face painting and science stations. (www.merleburl.com)
My email address is merleburl@earthlink.net.