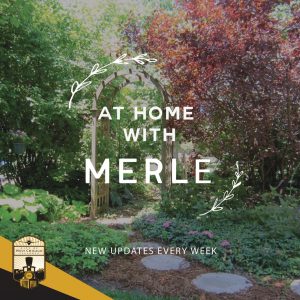 Homecoming week at Wheaton Academy is becoming very active. Thursday, October 7, 2021, students dress in super fan clothing of a team, show or group. The powderpuff consolation game is at 4:45 p.m. and the final powderpuff game is at 6:00 p.m. The tailgate launch party is from 5:00 to 8:00 p.m. The varsity football game against St. Edward High School is at 7:30 p.m. when registration for alumni begins in the alumni tent.
Friday, October 8, students wear the maroon and white colors of WA. The Junior Varsity soccer game against South Elgin High School is at 6:00 p.m. The Varsity soccer game is at 8:00 p.m. Fireworks show is at 9:45 p.m. The catered alumni dinner is at 5:30 p.m. The alumni family picnic and program is at 7:00 p.m. Honorees for 2021 Alumni of the Year are Chip and Carey (Stockman) Pollard, class of 1981. The 2021 Distinguished Young Alumni are Steven and Jennifer (Schmitz) Fernandez, class of 2011 and 2012 respectively. The Richard Holt Science Award recipient is Dr. Ernest Warner, class of 1947. Due to the COVID-19 Pandemic, the 2020 homecoming activities were cancelled. Thus the honorees of that year are also recognized at the program. The 2020 Alumna of the Year is Jennifer (Marshall) Patterson, class of 1990. The 2020 Distinguished Young Alumnus is Nate Nupanga, class of 2010.
Saturday, October 9, the Gene Frost Celebration of Service is at 2:00 p.m., followed by a reception. Dr. Frost is graduate of Wheaton Academy, class of 1971 and has been involved  ever since. He was a faculty member, teaching boys soccer and girls basketball, a board member, a school parent of Mark, class of 1999; Peter, class of 2001; Robin, class of 2003; and Amy, class of 2007. He was the head of the school from 2006 through 2018. Currently he served as the executive director of the Wheaton Academy Foundation and Wheaton Academy Institute. The Fall Informal for students is from 7:00 to 9:30 p.m. Activities include carnival, yard games, food trucks and disc jockey.(www.merleburl.com)
AROUND AND ABOUT
The First Division Museum at Cantigny Park presents its Date with History series program at 7:00 p.m. Thursday, October 7, 2021, via Zoom. The program is "J.R.R. Tolkien and the World Wars," presented by author Janet Brennan Croft. Registration is required at FDMuseum.org.
The theme of war runs through Tolkien's books, especially "Lord of the Rings." Repeating motifs include the effects of war on individuals, families, and society; whether war can ever be justified, and if so, the proper conduct of war; close friendships among groups of men; and the glory and horror of battle. The depiction of war and its effects were drawn from Tolkien's own life. He served in the First World War at the Battle of the Somme, and two of his sons fought in World War II.
Croft is a librarian at the University of Northern Iowa. She is the author of "War and the Works of J.R.R. Tolkien." She often serves as editor or co-editor of literary essays, the most recent being 'Something Has Gone Crack': New Perspectives on Tolkien in the Great War. In addition, she edits the refereed scholarly journal "Mythlore."
The West Chicago Public Library monthly Dialogue With the Director, Ben Weseloh, is at 10:00 a.m. Saturday, October 9, 2021, via Zoom. Persons can ask questions, make suggestions and/or voice opinions. Registration is required and may be made at https://wcpld.info, under calendar.
West Chicago resident Kathy Steere has artwork in the Annual Nature Art & Photography Exhibit Nature Art Show at Danada, 3S501 Naperville Road in Wheaton. It takes place from 11:00 a.m. to 5:00 p.m. Saturday and Sunday, October 8 and 9, 2021.
Due to COVID-19 pandemic, the 32nd "Tales Tombstones Tell" cemetery walk is virtual again this year at 6:30 p.m. Friday, October 8, 2021. The video will be available to watch on Friends of West Chicago Facebook Page and website. For those not on Facebook, email wegohistory@gmail.com.
The theme is Celebrations from West Chicago, of all shapes and sizes. It features the stories of West Chicagoans throughout the community's history that saw and lived through significant occasions. William Brice, one of the Chicago & NorthWestern's most experienced engineers , was tasked with two historic train trips. Lavina Parker Campbell saw a marvelous event at the Grove (today's Egg Yolk Café) which featured Stephen Douglas, but despite local lore not Abraham Lincoln. Joseph Colwell, another promising railroad worker, supervised the first railroad on the Isthmus of Panama. John Bet-A-Million Gates, perhaps one of West Chicago's most famous hometown sons, founded Texaco Oil Company. Lorenzo Hartman oversaw the building of many of West Chicago's historic downtown buildings. Jane Ripley, a businesswoman ahead of her times, ran the successful Ripley Hotel, 200 Main Street. Jacob Weger was a respected West Chicagoan celebrated for his happy life.
First United Methodist Church of West Chicago, 615 East Washington Street, holds a Blessing of the Animals at 10:00 a.m. Saturday, October 9, 2021. The blessing of the church garden follows. (www.merleburl.com)
Ellen Shwatal hosts BYO Creativity from 10:30 a.m. to 1:30 p.m. October 9, 2021, at Gallery 200, 103 West Washington Street. This is a time for persons to "bring your own" creativity and work on artistic/craft projects and, at the same time, meet and visit with people in the community. Guests bring their own material for whatever project they are working, such as painting, drawing, yarn crafts, scrap booking or adult coloring. Registration is not required, just drop in at the Gallery. At this time, masks are required. For information, visit https://www.facebook.com/groups/byocwc/about. Persons can drop in and leave anytime during the time period. At the September session, a woman brought in her origami project, sharing the prices of her creation. The tables allow ample space for persons to work on projects. (www.merleburl.com)
The Robert R. McCormick House at Cantigny Park has a new online lecture series, "Headlines from History," The lectures, presented via Zoom, focus on major events or issues reported on by the "Chicago Tribune."Robert McCormick was the longtime editor and publisher of the newspaper, following in the footsteps of his grandfather, Joseph Medill. Both once lived at Cantigny.The presentations are free, but advance registration is required at Cantigny.org.There are three planned for now.
The first program, "The Great Chicago Fire " is at 7:00 p.m. Saturday, October 9, 2021. Presenters are Jeffrey Anderson, Museum Exhibition Coordinator and Assistant Curator, and Kyle Matthews, Museum Director of Curatorial Affairs. The Great Fire left Chicago in ruins 150 years ago. An estimated 300 people died; 17,000 buildings were destroyed; and 100,000 were left homeless. Yet on Wednesday, October 11, 1871, citizens found hope on the front page of the Chicago Tribune which declared, "Chicago shall rise again." There is a discussion about the circumstances surrounding the fire and the devastation it left behind, informed with reporting by the Tribune staff. Also persons learn about the unprecedented reconstruction and the role of the Tribune's Joseph Medill as Chicago's rebuilding mayor.
The West Chicago Park District monthly social gathering is the annual Firemen's Fish Fry, at noon Thursday, October 14, 2021, at the ARC, 201 West National Street. The West Chicago Professional Firefighters Association-IAFF Local 3970 supply the fish. There is no charge, but reservations are required by Friday, October 8. To register, visit we-goparks.org/adult-programs.
In partnership with Robert R. McCormick House at Cantigny Park, the League of Women Voters of Wheaton hosts their Civics Awareness program at 7:00 p.m.Thursday, October 14, 2021, via Zoom.To make a reservation visit Cantigny.org. A Zoom link to access the presentation is sent two days prior to the event.
The speaker is Alex Kotlowitz, author of "An American Summer: Love and Death in Chicago," published in 2019. He examines the lives of those touched by violence, both as victims and criminals, in Chicago's most turbulent neighborhoods.
Kotlowitz is a former staff writer at "The Wall Street Journal." His work has appeared in "The New Yorker," "The New York Times" magazine and on "This American Life." He has won numerous prestigious literary awards and his 1991 book "There Are No Children Here" was a national best seller and selected by the New York Public Library as one of the most important books of the 20th century
League of Women Voters of Wheaton includes West Chicago, Warrenville, Winfield, Wheaton and Carol Stream. The League of Women Voters is a non-partisan organization that does not support or oppose any political party or candidate, but whose purpose is to promote political responsibility through informed and active participation of citizens in government. League of Women Voters of Wheaton includes West Chicago, Warrenville, Winfield, Wheaton and Carol Stream. The League of Women Voters is a non-partisan organization that does not support or oppose any political party or candidate, but whose purpose is to promote political responsibility through informed and active participation of citizens in government. (www.merleburl.com)
The family of Charles "Chuck" Scheckel is having a Memorial Open House from 1:00 to 5:00 p.m. Saturday, October 16, 2021, at Veterans of Foreign Wars List 6791, 431 North Neltnor Boulevard. It is a time to share memories and stories. He passed away at the age of 95, August 25, 2020.
West Chicago Park District hosts its annual Boo Bash from 3:00 to 6:00 p.m. Saturday, October 16, 2021, in the ARC, 201 West National Street. It is geared for children age two and older. The charge is $7 for resident, $10 for non-residents in advance or $12 at the door. Adults 21 and older are free with a paying child. Activities include carnival games, crafts, costume contests and inflatable corn maze. To register, visit https://www.we-goparks.org/special-events. (www.merleburl.com)
West Chicago City Museum presents the Historiography program, a non-fiction book reading group, at 1:00 p.m. Wednesday, October 20 2021, at Don Earley Park, 840 East Washington Street. The book is "Ghost Soldiers:The Epic Account of World War II's Greatest Rescue Mission" by Hampton Sides . To get a copy of the book or for further information, visit Friends of West Chicago City Museum website, wegohistory.com or call (630) 231-3376. It is not necessary to read the book to attend.
The book is a tense, powerful, grand account of one of the most daring exploits of World War II. On January 28, 1945, 121 hand-selected troops from the elite U.S. Army 6th Ranger Battalion slipped behind enemy lines in the Philippines. Their mission was to march thirty miles in an attempt to rescue 513 American and British POWs who had spent three years in a surreally hellish camp near the city of Cabanatuan. The prisoners included the last survivors of the Bataan Death March left in the camp.
Sides is best-known for his gripping non-fiction adventure stories set in war or depicting epic expeditions of discovery and exploration. In addition to "Ghost Soldiers," he is the author of the bestselling histories, "Blood and Thunder," "Hellhound On His Trail" and "In the Kingdom of Ice." He is editor-at-large for "Outside" and a frequent contributor to "National Geographic" and other magazines. (www.merleburl.com)
The rumors that I reported hearing from the West Chicago Park District are true. It is confirmed there is a resurrection of Spooky Trail at 7:30 p.m. Friday and Saturday, October 22 and 23, and Friday, Saturday and Sunday (Halloween Night) October 29, 30 and 31, 2021. There are no presale tickets. At this time, volunteers are needed to help with Spooky Trail. To apply visit www.resurrectiontrail.com,
The West Chicago Wildcats 12U Baseball team is going to play in the Cooperstown Tournament, which is a once in a lifetime opportunity. The team is raising money to help this become a reality. To help raise money, the boys clean-up your leaves in exchange for a donation. Persons living in West Chicago or surrounding towns and are interested in having team members clean their leaves, email robert.elizondo@live.com. (www.merleburl.com)
The West Chicago Public Library once again is hosting Trunk and Treat Saturday, October 30, 2021, in the library parking lot, 118 West Washington Street. Businesses and organizations provide a car trunk decorated with a Halloween theme, pass out candy for at least 300 children. Participants need to wear a face mask during the event. The registration form needs to be returned by Monday, October 25. To get a form and more information, email Dominique Mendez at dmendez@wcpld.info.
The City's annual Senior Citizen Raking event is from 8:00 a.m. to noon, Saturday, November 6, 2021. Individuals, businesses and organizations are needed as volunteers for the raking of the yards. Participants supply rakes and work gloves. Lunch is served at the Fox Community Center afterwards. To volunteer call Police Officer Robyn Nielsen at (630) 293-2222 or email RNielsen@westchicago.org. This is the same contact information for senior citizens who need their yards raked.
"Fall in Love with Art" is the 2021 Artober Fest exhibit at Gallery 200, 103 West Washington Street, for the month of October. The nine artists participating are Judi Horsley, Kathi Kuchler, Blue Kubica, Sharon Malec, Heide Morris,,Britta Renwick, Rita Skarha, Kathy Stepaniuk and Marita Valdizan, Artoberfest includes a variety of paintings, drawings, photographs and three dimensional work, plus some whimsical pieces for the fall season. Masks are required. Gallery hours are from 2:00 to 6:00 p.m. Thursdays and Fridays and from 10:00 a.m. to 2:00 p.m. Saturdays and Sundays.
GardenWorks Project from West Chicago is one of the four not-for-profit agencies selected for the "CAREcrow" display during the month of October outside the Visitors Center at Cantigny Park, 1S151 Winfield Road. The origination promotes food growing through home and community gardens to improve the community's well-being, environment, and those facing food insecurity.
CAREcrow creators each receive a $1,000 grant from the Robert R. McCormick Foundation. They also collect 100 percent of optional donations made by Cantigny Park visitors, who are encouraged to vote for their favorite CAREcrow display. The agency gathering the most votes receives an additional $1,000.
The four organizations were chosen for their commitments to environmental issues and sustainability, alleviating hunger, and building self-sufficiency in communities. The other organizations are SCARCE, the Resiliency Institute and Leaves and Fishes Community Services. Traditionally community Christmas trees are displayed inside the Robert R. McCormick House in December, but the mansion is closed as it is undergoing renovation.
The Auxiliary of Veterans of Foreign Wars Post 6791 host Bingo on Sundays at the post, 431 North Neltnor Boulevard. Doors open at noon, games start at 1:30 p.m.
Support our local business. Sonny Acres, 29W310 North Avenue, 2021October Fall Fest include the activities of the haunted barn, day and night haunted hayrides. The business is closed Mondays, but open for Columbus Day, October 11. To check the times of the various activities, visit https://sonnyacres.com. (www.merleburl.com)
Kindred Roasted Coffee, 148 West Washington Street, has new extended hours. The business is open from 7:00 a.m. to 5:00 p.m. Monday through friday and from 7:00 a.m. to 3:00 p.m. Saturday. (www.merleburl.com)
A COVID-19  vaccination clinic is open from 2:30 to 6:00 p.m. Tuesdays at St. Andrew Lutheran Church, 155 North Prince Crossing Road. The clinic is for persons age 18 and older. To make an appointment, call the church office at (630) 231-3787 or email office@standrewlutheran.net.
A COVID-19 testing site is open from 8:30 a.m. to 12:30 p.m. Tuesdays and Thursdays in a VNA Health Care Mobile at St. Andrew Lutheran Church, 155 North Prince Crossing Road. There is no charge. Appointments are required and may be made at (630) 892-4355 or (847) 717-6455
The DuPage County Health Department developed a dashboard to provide information on the total number of people, in DuPage County, who have tested positive for COVID-19. In addition, the dashboard includes a map which shows the distribution of reported cases by municipality and is updated at 4:00 p.m. daily. DuPage County's "COVID-19 Dashboard" is a one-stop-shop for all t27e information it offers including a town-by-town breakdown of cases. As of Monday, October 4, 2021, there were 5,167 cases and 56 deaths; this is the number from the beginning of track recording.
To keep residents aware of community COVID-19 updates, the City has posted West Chicago's COVID-19 COMMUNICATIONS CENTER on its website, www.westchicago.org. It is located on the upper left-hand side in red. Clicking on this, residents can see the latest information.
Sincere sympathy is extended to the family of Michael "Mike" Murphy, who at the age of 63 passed away Tuesday, September 28, 2021.
Deepest sympathy is expressed to the family of Stephen "Chip" Michael Wilson Jr., at the age of 51 passed away Wednesday, September 29, 2021.
Sincere sympathy is extended to the family of Otilia P. Arias, who at the age of 52 passed away Wednesday, September 29, 2021.
Deepest sympathy is expressed to the family of Robert Cieste, who at the age of 88 passed away Tuesday, September 28, 2021.
Through a rigorous application and interview process, 34 students were selected to be 2021/22 ROAR \\members at West Chicago Community High School. The new members are Maggie Hancock, Andrea Hernandez, Itzel Hernandez, Shayla Hernandez, Mikail Herrera, Mariana Lopez, Itzel Martinez, Grace Miller, Gema Morales-Arias, Lizbeth Orozco, and Gabriela Perez. Others are Isabel Poulterer, Ayden Russo, Dayanna Sanchez, Eden Santana, Cecilia Santiago, Yajaira Santillan-Contreras, Santiago Villa, Robert Washington Jr, Kathryn Wenberg, and LaToya Wright.
ROAR is designed to develop leaders by bringing together students from all segments of the school population so that bridges of mutual respect can be built. The mission of ROAR is to provide opportunities for all students to unite in one, Wildcat spirit. ROAR has a full day field trip that takes place in the Learning Resource Center during school hours. During the day, students can expect to be involved in small group activities that encourage students to make positive social decisions and assist in building a positive school climate that reduces the probability of bullying.
At the Tuesday, September 18, 2021, meeting, Community High School District 94 Board of Education held a public hearing and approved the budget for the 2021-22 Fiscal Year ending June 30, 2022. It showed Gross Operating Revenue of $39.84 million and Gross Operating Expense of $39.45 million, for a surplus of $393,000. Board member Gary Saake explained, "This is a substantial increase over FY20 and FY21 attributable to both an increase in federal grant monies received, and expenses, related to COVID-19 in FY21 and FY22. For that reason, it's difficult to measure one year against another. While there may be some COVID-related revenue and expenses in future years, it will be far less than this year and last."
The District also is receiving an increase in State Evidenced Based Funding as it continues to be among the least-well funded districts in the state based on the state's contribution vs local funding sources. "We also anticipate a sizable increase in Corporate Personal Property Replacement Tax receipts based on state projections. Due to commercial development in the West Chicago Business Park, we are also expecting to realize additional property tax revenue from those buildings coming onto the tax rolls."
"On the expense side, we are investing a great deal into both academic and social-emotional resources to help students recover from the impacts of the pandemic. Unfortunately, even when the pandemic is declared to be "over," the impacts will be felt for many years to come."
At a recent swimming meet held Saturday, September 25, 2021, the Girls Swimming team of the West Chicago Co-op Swimming won the overall team championship. The team was 117 points clear of its next closest team. (www.merlebirl.com)
On July 13, 2021, West Chicago Police Department's staff posted a request on social media to receive help identifying the suspect of a burglary at the Mobil Gas Station on Route 38 at Joliet Street.  After receiving multiple tips and conducting a thorough investigation, West Chicago detectives identified the suspect as Raul Gutierrez, age 32 of West Chicago.  Gutierrez was located in Aurora and taken into custody on an outstanding Domestic Battery Warrant. During questioning, Gutierrez admitted his involvement in the burglary, as well as a second burglary in West Chicago. He was charged with burglary, a Class 2 felony and transported to the DuPage County Jail.
Police Chief Colin Fleury acknowledges the hard work of West Chicago Police detectives and officers in reference to an investigation of a statewide vehicle theft ring. If it was not for the determination and dedication of West Chicago Police Investigations Unit, working alongside with the Barrington Police Department, U.S. Secret Service and Attorney General's Office, these individuals still would be out free to commit these crimes. To read the press release from Attorney General Raoul's office about the investigation that lead to the indictments of six individuals, visit https://bit.ly/3iimr2x
Mayor Ruben Pineda was elected to the Illinois Municipal League board of Directors. He was elected as one of the 34 vice presidents, who will serve a one-year term. The league, a statewide organization, was founded in 1913 and represents local communities throughout Illinois.
Project Lead Global Team at Wheaton Academy met with Kids Alive President Corbey Dukes to hear more about the organization's ministry to vulnerable children across the world. The team presented Kids Alive with a $3,000 gift towards their work in Cap Haitian, Haiti. (www.merleburl.com)
Mark Doles, Executive Director of DuPage Airport Flight Center, is the recipient of  the Roger C. Marquardt Excellence in Aviation Leadership Award 2021. The Illinois Public Airports Association presents this award to individuals that excel in the leadership role at their airport and the mentoring they have done for the entire Illinois aviation community. In the early 1980s, State Representative James "Pate" Phillips appointed Marquardt to head the DuPage Airport Authority, known then as the Fox Valley Airport Authority. As its director and chief executive officer, he helped turn DuPage Airport into one of the country's premier aviation reliever airports. In 1991, Marquardt left the DuPage Airport Authority and a year later Governor Jim Edgar appointed him as director of the Division of Aeronautics for the State of Illinois. He later served as an assistant to the Secretary of the Illinois Department of Transportation. Marquardt passed away in 2012. (www.merleburl.com)
West Chicago Police Chief Colin Fleury administered the oath of office to the new police officer Michael Montgomery and Joseph McGuire Friday, September 30, 2021. They begin their training at the Chicago Police Academy. (www.merleburl.com)
The weather for West Chicago Community High School 2021 Homecoming was perfect. Having the Pep Assembly outside was an ideal setting for the crowning of the King, Robert Washington, and the Queen, LaToya Wright. Other members of the court were: Mariana Alfaro, Dana Amer, Darianna Avila, Maria Herrera, Jayla Johnson, Joselyn Munoz and Melissa Pani. Young men of the Royal Court are Pierre Baldwin, Angel Marquez, Roberto Mendoza, Jack O'Donoghue, Anthony Sanchez, Rydel Salazar and Breon Vargas. (www.merleburl.com)
At the Friday, October 1, 2021, football games, West Chicago Community High School lost its Homecoming game to Glenbard East High School with a score of 48-0; Wheaton Academy lost to IC Catholic Prep with a score of 29-18.
Under tents on the west parking lot, the West Chicago Community High School Homecoming Dance Saturday, October 2, 2021, was going well until some students caused a disturbance and the administration had to end the dance at 8:00 p.m. The dance was to have lasted until 9:00 p.m. Dr. Moses Cheng, school superintendent, sent a letter to parents that same evening. Part of the letter stated, "This week we celebrated our first homecoming in more than two years. Festivities included numerous special events including our traditional Homecoming parade, an outdoor pep rally, and the crowning of our Homecoming king and queen. Tonight, the week culminated in our first outdoor Homecoming dance, which was well-attended by WeGo students only. The overwhelming majority were well-behaved, and students enjoyed the dance. Unfortunately, some students chose to behave poorly rather than the Wildcat way. After several requests for students to comply with expectations of appropriate behavior, the administration ended the dance at 8 pm. We cannot accept unsafe dancing." Yet, it was not just WCCHS who had this problem. On Facebook, one person said the same thing occurred at their school's homecoming. Most agree this type of behavior is unacceptable, no matter where it takes place.
My pictorial website, www.merleburl.com, was down for several days last week The webmaster solved the problem Sunday afternoon.
My email address is merleburl@earthlink.net.