The Second Annual West Chicago Food Fest is from 11:00 a.m. to 4:00 p.m. Saturday, October 12, 2019, in the historic downtown area. There are 12 food vendors, seven trucks and four in tents.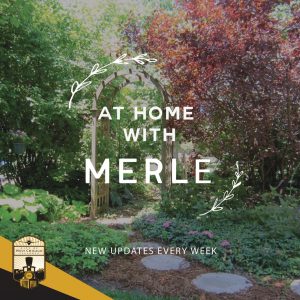 Participants are Bricks on Wheels, Chesa's Gluten Free Food Truck, From Scratch Catering, LLC, Jorge's Paleteria, Big Wang's Food Truck, Gnarly Knots Pretzel Company, Cookies with Flavor, Kindred Coffee Roasters, Kona Ice-North Plainfield, Popcorn Time, Sam's Honey Bee and Taqueria Santa Barbara. The three categories in the Cooking Competition are Best Main Dish, Best Side Dish and Best Sweet Treat.
Guittara Azul, Five Guys Named Moe, and Wild Daisy provide the musical entertainment. Coming on stage at 11:00 a.m. is Guittara Azul, who perform a mix of Rumba Flamenco, Latin Jazz, and World Sounds, with intoxicating Latin Percussion and Fiery Spanish Guitars. Starting at 12:30 p.m. is Five Guys Named Moe, who play all natural classic rock-n-roll of the 70s, 80s and 90s that delivers pure energy, heart and a lot of soul. On stage at 2:30 p.m. is Wild Daisy, performing current country hits, plus some of the classics and some rock/pop.
Healthy West Chicago offers cooking demonstration. The West Chicago Cultural Arts Commission conducts a silent auction at Gallery 200, 103 West Washington Street, for selected butterflies from the Butterfly Effect, a public art project of the Commission, West Chicago Garden Club and America In Bloom, and were on display at various locations this summer. Bidding is from 11:00 a.m. to 3:00 p.m. with minimum bid price of $100. Proceeds are for future art projects in the City.
The West Chicago City Museum, 132 Main Street, holds a Recipe Challenge in conjunction with its "Home" exhibit. Other activities include face painting, outdoor games and inflatable axe throwing. (www.merleburl.com)
AROUND AND ABOUT
The artwork of West Chicago residents Fredericka Howard and Chris Hodge are on display in the West Chicago Public Library Creative Corridor, 118 West Washington Street, for the month of October.
Fredericka Howard, born and raised in Oak Park, Illinois, is a well-known Chicago art activist and teacher. Her love for art began at a young age when she started to draw some of the Disney characters, and to this day, she can draw one from memory in a flash. Her art has evolved over the years from pen and ink to watercolors, etching, and now colored pencils. The artwork on display in the library is 16 note papers she made and sent to a friend, who saved them all, and various landmarks in West Chicago and surrounding localities. (www.merleburl.com)
Chris Hodge has been working on art since a very early age. He works intuitively incorporating various symbols, and thoughts into his artwork Influenced by such artists as Ivan Albright, Albrecht Durer, and Hieronymus Bosch, his art tells stories in great detail focused on the element of line. Starting with sketches and very loose pencil lines, Hodge prefers to render his artwork in ink. He started his art education at Waubonsee Community College, and continued his studies at North Central College where he received a Bachelor's in Art Education, He also holds a Master's in Curriculum & Instruction, and a Master's in Educational Leadership Administration from North Central College. Hodge is an art teacher. (www.merleburl.com)
Phase III of the West Washington Street Reconstruction project is scheduled to begin Wednesday, October 9, 2019.This involves the closing of Wood Street between Church and Washington streets for approximately 30 days and only east bound traffic will be allowed on Washington Street between Wood Street and Arbor Avenue. Washington Street will be open at the railroad crossing for east bound traffic only.
Parking is available at Community High School District 94 Administrative office, 157 West Washington Street; West Chicago Public Library, 118 West Washington Street; Gallery 200, 103 West Washington Street; Fremont Street parking lot and Turner Court parking lot.
With the approach of Homecoming 2019 at West Chicago Community High School, there is a full schedule of events starting Friday, October 11, through Saturday, October 19. The theme is "WeGo WeGo Luau." Several of the events and activities incorporate a "Hawaiian Island" theme.
To add a festive look at the school, members of classes and clubs decorate entrances A, C and H after school Friday. Lounging around is the perfect way to begin the "stay in the islands," and it starts with wearing pajamas on dress day Tuesday. The Business Professionals Association Dodgeball Tourney is at 5:30 p.m. in Bishop Gym. Movie night features the film, "Lilo & Stitch'" at 7:00 p.m. The perfect loop for Lei day is the dress for Wednesday. The Varsity Boys Soccer game against Elgin High School is at 7:00 p.m. I will highlight the remaining homecoming activities in next week's column.
Entree Kitchen, 26W276 Geneva Road, Suite A in Carol Stream, holds a Paint & Sip Glass Painting Party at 6:30 p.m. Friday, October 11, 2019. Guests create a masterpiece on a pair of wine glasses with Make You Brush artist, Abby Adams. The $30 charge includes a choice of two glasses and supplies, plus savory and sweet snacks and assorted beverages of lemonade, coffee and tea. Guests can bring their own favorite beverage. To make a reservation, call (630) 668-4450. West Chicago resident Diane Beaulieu is the owner. (www.merleburl.com)
West Chicago Community High School class of 1969 holds its 50th Reunion from Friday, October 11, through Sunday, October 13, 2019. The pre-reunion gathering is Friday from 7:00 to 11:00 p.m. at American Legion Post 300, 123 Main Street, and is open to all WCCHS graduates. There is a cash bar and food from the regular menu. The disc jockey is the husband of graduate Lauren Gladding Marcley.
West Chicago Boosters Club holds its sixth annual Unlimited Pancake Breakfast from 7:30 to 10:30 a.m. Saturday, October 12, 2019, in the WCCHS Commons, 326 Joliet Street. Menu includes all you can eat pancakes plus a serving of sausage, hash browns and orange drink. Advance tickets are $7 for adults and $5 for children age 11 and under. Prices at the door are $8 for adults and $6 for children. The club is a 501(c)(3) non-for-profit organization. Proceeds are donated back to the students of WCCHS. As a side note, there is no coffee available; we bring our own. (www.merleburl.com)
We Grow Dreams Greenhouse & Garden Center, 1055 West Washington Street, hosts its Annual Fall Open House from 9:00 to 4:00 p.m. Saturday, October 12, 2019. There is a large variety of fall decorations, which include pumpkins, gourds, corn stalks, hay bales, fall arrangements, cabbage, kale, and mums in 15 colors. Brats and hot dogs are served fresh off the grill, plus treats and beverages.
The mission of the greenhouse is to provide people with disabilities the opportunity to lead fulfilling lives and to train and work in a supportive, safe and caring environment while producing and providing products and services to the community. In this pursuit, they honor the concepts of human dignity, respect, hard work, fellowship and friendship.
West Chicago resident Kathy Steere holds "Drawing Nature: It's Organic" workshop from 9:30 a.m. to 3:00 p.m. Saturday, October 12, 2019, at the McCord Gallery and Art Center, 9602 West Creek Road in Palos Park. Drawing fundamentals are touched on while participants make pencil sketches of assorted natural objects. The instructor brings a variety of items to draw but persons can bring something of their own. The charge is $70 for members and $80 for non-members. To make a reservation, call (708) 671-0648.
She also is teaching a "Begin to Draw Nature" class from 9:00 to noon Saturdays, Beginning October 19 and ending November 16, 2019, at Morton Arboretum, 4100 Route 53 in Lisle.The cost is $135 for members and $162 for non-members . To enroll, call (630) 719-2468 or visit the website https://www.mortonarb.org/courses/drawing-nature-ii. By the end of the class, students have a strong understanding of basic techniques and composition through demonstrations, practice and one-on-one support. Using provided botanical specimens students understand the importance of structural accuracy, learn to achieve depth or distance in their drawing, learn to use pencil strokes to show texture and continue to develop eye/hand coordination.
The City of West Chicago and the West Chicago Cultural Arts Commission host a dedication of a mural created by Juan Chawuk, internationally acclaimed Malayan artist/muralist, at 10:00 a.m. Saturday, October 12, 2019, at Supermercado Tampico, 526 Main Street. The mural is on the southwest side of the building. The artwork conveys the symbolic connection between the Monarch butterfly migration and the migration of the diverse immigrant populations that came to West Chicago throughput its history.
Juan Chawuk designed the mural for the "Frida Kahlo 2020" exhibition in Cleve Carney Art Gallery at the McAninch Arts Center at College of DuPage. His mobile mural "West Chicago" is on display at Gallery 200. (www.merleburl.com)
The opening date for the Neighborhood Food Pantries at its new location of 123 Fremont Street, is from 3:00 to 6:00 p.m. Monday, October 14, 2019. The plan is for the food pantry to be open its normal hours of 9:00 a.m. to noon Saturday, October 12, at the Real Life Church campus, 525 North Neltnor Boulevard. Staff and additional volunteers then will move food and equipment to the new location Sunday.
Artist Heide Morris holds a clay pumpkin class for persons age 8 and older at Gallery 200, 103 West Washington Street. The first session is from 4:00 to 6L00 p.m. Wednesday, October 16, 2019. At the second session, students finish the wax coating after the pumpkins are fired, approximately two weeks Students arrange the time for this. The cost is $20 and includes all supplies. To sign up for the class, stop in at the gallery or go to the website http://peoplemadevisible.com/gallery-200-classes/ceramic-pumpkins/. (www.merleburl.com)
West Chicago Library holds a Downloadable Collections class at 7:00 p.m. Wednesday, October 16, 2019, in the conference room, 118 West Washington Street. To make a reservation, call the adult services department at (630) 231-1552, extension 4. The library offers access to electronic books, audiobooks, magazines and music. Attendees learn how to access these collections and download to their computer, tablet or smartphone. They may use their own device or use one of the library's laptops.
West Chicago Sister Cities celebrates its 20th year this year. The City's partnership with Taufkirchen, Germany, has fostered many friendships across the ocean in both directions. To honor this anniversary, a Sister Cities display is on display from Saturday, October 12, through December 2019. The Turner Town Hall share event is at 6:30 p.m. Thursday, October 17, at the City Museum. Sister City members, including those who just returned from their September trip to Taufkirchen share their involvement with the program and what they learned through the partnership.
West Chicago City Museum Historiography program, a non-fiction book reading group, is at 1:00 p.m. Thursday, October 17, 2019, in the museum, 132 Main Street. Guests can bring a lunch; dessert and a beverage are provided. The book to be discussed is "Worst Hard Times: The Untold Story of Those Who Survived the Great American Dust Bowl" by Timothy Egan. The book won the National Book Award. Copies of the book are available at the museum and library.
The dust storms that terrorized the High Plains in the darkest years of the Depression were like nothing ever seen before or since. The book covers a dozen families and their communities through the rise and fall of the region, telling of their desperate attempts to carry on through blinding black dust blizzards, crop failure, and the death of loved ones. Even as he captures the drama of the catastrophe, Egan, he shows the human characters as heroes.
Timothy Egan is a Pulitzer Prize winning author of nine books. iHe also writes a biweekly opinion column for "The New York Times " HIs book, "Short Nights oF tHE Shadow Catcher," won the Carnegie Medal for best nonfiction. "The Immortal Irishman" was a New York Times bestseller. (www.merleburl.com)
In partnership with Cantigny Park, the League of Women Voters of Wheaton hosts a Civics Awareness program Thursday, October 17, 2019, in the McCormick House at Cantigny, 1S151 Winfield Road in Wheaton. Social time is at 6:30 p.m., followed by the program at 7:00 p.m. The topic is "Fair Tax, Funding Education and Taxes" presented by Ralph Martire. Complimentary coffee and dessert are served. Parking is free.Tram service is available. Registration is required for the free program. To register visit https://www.eventbrite.com/e/fair-tax-funding-education-and-pensions-ticket.
Martire is the executive director of the Center for Tax and Budget Accountability and the Arthur Rubloff Endowed Professor of Public Policy at Roosevelt University. Through the CTBA, Martire helped Through the CTBA, Martire helped obtain numerous legislative successes and helped create a bipartisan legislative task force to integrate workforce and economic development policies.
League of Women Voters of Wheaton includes West Chicago, Warrenville, Winfield, Wheaton and Carol Stream. The League of Women Voters is a non-partisan organization that does not support or oppose any political party or candidate, but whose purpose is to promote political responsibility through informed and active participation of citizens in government.
Republic Bank,101 Main Street, holds a paper shredding event from 10:00 a.m. to noon Saturday, October 19, 2019. There is no charge.
West Chicago Park District hosts its annual Boo Bash from 3:00 to 6:00 p.m. Saturday, October 19, 2019, in the ARC, 201 West National Street. It is geared for children age two and older. The charge is $6 in advance or $10 at the door. Adults 21 and older are free with a paying child. Activities include carnival games, crafts, costume contests, glow-in-the-dark activities, spooky scary sing-a-long hayrides and two courts of blow-up fitness stations and a pocket circus show. Also there is face painting and science stations.
Friends of the West Chicago City Museum host an event that brings the prohibition era to life. It takes place Saturday, October 19, 2019. Guests meet at 5:00 p.m. at the West Chicago City Museum, 132 Main Street, to protest the sale and consumption of the "evil spirit," liquor. They then walk to the secret location, where Carry Nation is doing one of her "smashings."
Ellie Carson portrays Carry Nation, the famous and original barroom smasher. Once referred to as the Wicked Witch of the West, Carry was a loving, caring mother and grandmother who cared deeply about the evils of intoxication and tobacco and publicly proclaimed her opposition to those evils. She was lauded by reformers, damned by politicians and often courted by saloon owners who knew a "smashing" by Carry could bring acclaim to their establishment.
The ticket price of $20 or $35 a couple includes food. There is a cash bar. Tickets can be purchased at the City Museum prior to the event or reserved by calling (630) 231-3376 or email wegohistory@gmail.com.
Neighborhood Food Pantries holds its annual Harvest Fest at 6:00 p.m. Saturday, October 19, 2019, at Medinah Banquets, 550 North Shriners in Addison. There are several entree choices. The evening includes an auction. The emcee is CBS2 investigative reporter Dave Savini. The ticket price is $75. To order tickets, visit the website https://www.neighborhoodfp.org. (www.merleburl.com)
The Floral Market, 183 West Washington Street, holds a two-hour Pumpkin Floral Arrangement workshop at 6:30 p.m. Saturday, October 26, 2019. The charge of $65 includes all vases, containers, pre-carved pumpkins and tools to create the arrangement, plus refreshments and drinks. Space is limited. To make your reservation visit https://www.eventbrite.com/e/pumpkin-spice-floral-arrangement-tickets-73213352107 or call (331) 240-2954. Materials to be used in the arrangement are fresh pumpkins, and florals such as roses, Gerber daisies, sunflowers, solidago and greens.
Catholic Daughters of America #432 at St. Mary's Catholic Church holds a 100th Anniversary Celebration Sunday, October 27, 2019, at Abbington Banquets, 3S002 Route 53 in Glen Ellyn. Mass with Reverend Bill Conway, former pastor at St. Mary's, is at 10:00 a.m. The luncheon is at noon. Menu choices are Chicken Piccata, Champagne Chicken or Vegetarian Pasta. The ticket price is $32. Tickets are available at the parish office or from a CDA member.
West Chicago Community High School students enrolled in Child Development I classes, under the supervision of teacher Brittney Bauer, teach children from the age of 2.5 through five in a three-week Wildcat Preschool Program. The classes are from 8:55 a.m. to 1:05 p.m..Tuesday through Thursday, starting November 5 and ending November 21, 2019.
Lessons range from alphabet and number awareness to gross motor activities to beginning reading and writing. To register, visit, https://www.d94.org/Page/322. For further information, call Brittney Bauer at (630) 876-6377 or bbauer@d94.org.
Following the passage of a November 2012 voter Referendum in March 2013, City Council passed an Ordinance creating the City's "opt-out" Municipal Electric Aggregation Program. Under the Program, the City of West Chicago solicits bids and contracts with alternate retail suppliers to procure lower cost power supply for resident and small commercial retail accounts within the City. In July 2018, the City again sought competitive bids and entered into a contract with Constellation NewEnergy, Inc. for the supply of electricity at 7.64¢ per kWh for the period of October 2018 into October 2019. The City recently again sought competitive bids to extend the program at the expiration of the current term. However, no bids received were below the ComEd rate to compare, which is now 7.1¢ per kWh. With no achievable savings at this time, the City has elected to suspend its Municipal Electric Aggregation Program and will seek bids again next year.
Residents who are currently enrolled in the City's Aggregation Program need do nothing as they will be automatically switched back to ComEd supply service at their October meter read date. Aggregation program participants received a notice from ComEd titled "Electric Supplier Choice – Confirmation of Drop" the week of September 23, 2019.
With the suspension of the City's Municipal Electric Aggregation Program, residents likely will receive increased solicitations from electric suppliers. When considering any solicitation, residents are advised to avoid variable rates that may have no upward cap, termination fees, and any added monthly or miscellaneous fees. Persons should never provide their ComEd account number to any solicitor unless they have been in contact with the company directly to enroll and have reviewed all terms and conditions.
Wett Car Wash, 103 W. North Avenue, is now open.
Persons purchasing gasoline from the designated West Chicago Community High School pump at the BP Pride Store gas station, 1905 Franciscan Way, can contribute to the spirit of the high school. Each time persons fill their tank, the WCCS Athletic Department receives three cents per gallon purchased. The program continues through January 1, 2020. Proceeds go towards revamping athletic spaces for the athletes who participate. (www.merlburl.com)
The new church building at St. Mary's Catholic Church, 140 North Oakwood Avenue, now is open for church services. Saturday Masses are English at 5:00 p.m. and Spanish at 6:30 p.m. Sunday English Masses are at 7:00 a.m. and 10:30 a.m. Spanish Masses are at 8:30 a.m., 12:30 p.m. and 5:00 p.m. Latin Mass is at 9:00 a.m. in the old church building.
Sincere sympathy is extended to the family of David James Sauer, who at the age of 76 passed away Friday, September 27, 2019.
Deepest sympathy is expressed to the family of Sean Plavry, who at the age of 44 passed away Saturday, September 28, 2019.
Sincere sympathy is extended to the family of Scott Alan Larson, who at the age of 53 passed away Thursday, September 26, 2019.
The West Chicago Community High School Girls Varsity Cross Country won first place at the Harvest Christian Academy meet in Elgin. The team finished first out of 21 competing teams.Team members are Caroline Pacer, Lily Buzani, Jocelyn Velazquez, Meadow Zomparelli, Vale Medina, Katie Sutherland and Ximena Duran.Three also were recognized for their individual finishes. They are Caroline Pacer who finished in 4th pace overall, Lily Buzani who finished in 10th, and Jocelyn Velazquez who finished in 12th. Tanya Miller is the coach. (www.merleburl.com)
Kendall Farmer of the West Chicago Community high School Girls Golf team won first place at the Upstate 8 Girls Golf tournament. She also made a hole in one on the 15th hole on Course 1.
At its Homecoming game Thursday, October 3, 2019, Wheaton Academy lost to Bishop McNamara Catholic High school with a score of 28-7. The fireworks after the game were spectacular and loud. In the Friday football game West Chicago Community High School lost to Bartlett High School with a score of 63-7.
Despite the rainy weather, the Winfield Township Recycling Extravaganza Saturday, September 28, 2019, was a success as 477 drove into the site at the Township Road District Facility to drop off varied items. At least 52 volunteers assisted by keeping the lines flowing and expediting the unloading of the items from the vehicles. A common comment was, "It was so efficient, so well organized."
Epaint Recycling Service collected 475 gallons of latex and oil paint. ProShred collected a truckload totaling 30,000 pounds of paper. Some of the other items collected were eight propane containers, 14 gallons of cooking oil, 232 eyeglasses, 33 fire extinguishers, 14 flags, two boxes of school/office supplies, 181 books, seven boxes of Christmas lights, three musical instruments, 16 record albums and two medical aids. The total for electronic items is not yet available; 294 vehicles had one or more items for electronics. New this year was the collection of non-perishable food products for Neighborhood Food Pantries located in West Chicago; 250 pounds were donated. (www.merleburl.com)
The painting, "Gin Blossom," by Maggie Capettini received Best of Show at the Art of Illinois exhibit at Gallery 7 in the Gaylord Building in Lockport.
West Chicago resident Tom Knutson was one of the four winners for September in the Daily Herald Photography Contest. His photograph of a swarm of mosquitos on a cap was featured in the Neighbor section of the Monday, October 7, 2019, issue of the paper. He captured the image at the Arctic Ocean in Tuktoyaaktuk, NWT Canada.
My email address is merleburl@earthlink.net.