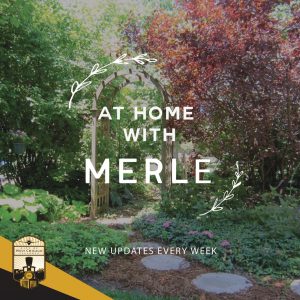 Two executives from businesses in West Chicago were among the 20 executives receiving 2021 C-Suite awards from the Daily Herald Business Ledger. They were John Habermeier, CEO of Synergy Builders, and John P. Buchholz, president/CEO of Buck Services, Inc. The awards honor executives who contribute to the success of the suburban Chicago region's economic growth and stability. The region is comprised pf suburban Cook County, DuPage County, Kane County, Lake County, McHenry County and Will County. The selection of the C-Suite winners includes their contributions to the company's overall growth, commitment to good ethics and involvement in the community.
John Habermeier combines a global vision and execution with staying heavily involved in the day-to-day operations of Synergy and client facing interactions. He has a passion for sharing knowledge. He holds one-on-one weekly meetings with staff to help them grow in their own professional lives. He also hosts complimentary informative workshops with inquires to help the general public on the best solutions for remodeling needs. "Through his extensive experience in trades and communication, being an eighth-generation tradesman, he has set the bar high for quality and the overall remodeling experience while improving our community's homes and the lives of the families who reside here." For eight years in a row, including 2021, Synergy Builders at 850 Meadowview Crossing, Unit 20, is the recipient of the Best Places to Work in Illinois on the Small Business category, 15 to 99 employees. Synergy Builders is a design-build home remodeling team servicing the Chicagoland area for more than 15 years. There are 28 employees. Some of the reasons for Synergy being a great place to work include clear expectations, understanding visions, plenty of room for growth, fun social activities and a professional, but relaxed atmosphere. (www.merleburl.com)
John P. Buchholz was one of 11 children and at an early age started working by cleaning churches and schools in his community to pay for his education, which included his undergraduate degree from Benedictine University. Seeing a need for an honest, hardworking, family run cleaning business, he founded Buck Services. "Driven by four pillars —faith, family, hard work and integrity— these have serve at the foundation which Buck Services has gown and thrived."
Buchholz was featured in the cover story of the August issue of the Daily Herald Business Ledger, plus his picture on the front page. Upon graduation from Benedictine University, he became an elementary teacher, first at St. Michael's, then St. Isadore and then St. Irene's. During this time, he continued cleaning the schools at night or on weekends, after coaching weekdays. Making his second job as a career, he founded Buck Services in 1988. Today, the company has about 250 employees and about 125 clients.
Buchholz does not just sit in his office behind his desk, he goes out into the field. This allows him to learn what works, and what doesn't He learns what the company is doing right for the clients and, even learns which mop and bucket the employees prefer. He explains not much has changed since he founded the company. "There is only so much technology can alter the building maintenance in the field. The majority of the clients are churches and schools, with a few park districts of which the West Chicago Park District is one.
The COVID-19 pandemic hit the company hard. Buchholz explained, "A PPP loan from the federal government helped get the company through those hard times. A big boost to Buck Services during that time was to disinfect voting booths at the DuPage County early voting sites. Election day was quite busy for the company as they had 20 two-person teams going to each voting site, hitting each two or three times.
The company has three employees approaching 30 years of service. In the cleaning maintenance industry, turnover is high, but the company's retention is better than average. As with other businesses, the current labor shortage makes recruiting very difficult. To assist in this, the company holds job fairs. Throughout the year, the company honors different employees celebrating various occasions, such as work anniversaries and birthdays. To John Buchholz, contributing to the communities through volunteer service is important as are the clients, employees and family. Buck's Services, 401 Industrial Drive, is housed in a 17,000 square-foot building, which includes the 12,000 square-foot warehouse, on three acres. (www.merleburl.com)
AROUND AND ABOUT
The Healthy West Chicago Move With the Mayor includes West Chicago challenging all 30 Move with the Mayor cities in a national walking challenge, which starts Wednesday, September 1, 2021. To join go to sparkwestchicago.com and click "Join Now." The challenge involves tracking fitness movements, which includes many activities such as walks with the dog, family bike rides, a yoga session roller skating and gardening. After persons sign up, they can visit https://portal.spark360.com to track their minutes or download HWC app from the Apple App Store or Google Play and track minutes on mobile device.
"The Color of Fall" is the exhibit for the month of September at Gallery 200, 103 West Washington Street. The watercolor, oils and acrylics paintings by Kathi Kuchler bring forth the dynamic and subtle colors of autumn through landscapes and botanicals. Opening day is Friday, September 3, 2021, with an afternoon viewing from 4:00 to 6:00 p.m., during which time Kuchler demonstrates watercolor painting. Gallery hours are from 2:00 to 6:00 p.m. Thursdays and Fridays and from 10:00 a.m. to 4:00 p.m. Saturdays. Masks are required.
Kathi began painting at the age of 14 in oils and then turned to watercolors because "I love the fact that I can take my small round paint palette wherever I go." In 2015, she received her certification as a Botanical Watercolorist and Illustrator through the Morton Arboretum in Lisle.Her regular shows and memberships are Gallery 200, Natures Artist Guild shows, DuPage Art League, Norris Cultural Arts Center, St, Charles Arts Council, Fine Line Art Center and Gallery, Batavia Public Library, Greater Geneva Studio Tour, West Chicago Public Library, West Chicago City Hall, Water Street Studio, and the Fermilab Employees' Art Show. (www.merleburl.com)
Due to the Labor Day holiday, West Chicago City Council meeting is rescheduled to 7:00 p.m. Tuesday, September 4, 2021.
Healthy West Chicago, in partnership with the West Chicago Public Library, presents in person Yoga On the Lawn. The classes take place at 6:00 p.m.Tuesdays at the library, 118 West Washington Street. The dates are September 7, 14, 21 and 28, 2021. To register, visit https://bit.ly/3c78uld. Certified Yoga instructor Tracy Leach teaches one simple breath to movement postures and breathing exercise. Attendees need to bring a mat and a water bottle. (www.merleburl.com)
The computer class Microsoft Word Level 1 is at 7:00 p.m. Wednesday, September 8, 2021, at West Chicago Public Library, 118 West Washington Street. This covers basic Microsoft Word skills. Level 2 class is Wednesday, September 15. Topics covered in Word Level 2 include opening a saved Word document; editing a document; bullet points and numbered lists; headers, footers, page numbers, and special characters; and other tips that make using Word a lot easier. To register, visit wcpld.info, under calendar.
As part of Move With the Mayor and to celebrate World Heart Day, Mayor Ruben Pineda and Healthy West Chicago host a 30-minute Walk at 9:00 a.m. Saturday, September 11, 2021, starting at the Shell in Reed-Keppler Park, 129 West National Street. Prizes are raffled for youth and adults. (www.merleburl.com)
Ellen Shwatal hosts BYO Creativity from 10:30 a.m. to 1:30 p.m., September 11, 2021, at Gallery 200, 103 West Washington Street. This is a time for persons to "bring your own" creativity and work on artistic/craft projects and, at the same time, meet and visit with people in the community. Guests bring their own material for whatever project they are working, such as painting, drawing, yarn crafts, scrap booking or adult coloring. Registration is not required, just drop in at the Gallery. At this time, masks are required. For information, visit https://www.facebook.com/groups/byocwc/about. Persons can drop in and leave anytime during the time period. At the August Meeting, a woman brought in her origami project and shared with those in attendance. The tables allow ample space for persons to work which  on projects. Maureen Navadomskis is unable to host the event at this time, since she is taking a class at College of DuPage. (www.merleburl.com)
In partnership with Robert R. McCormick House at Cantigny Park, the League of Women Voters of Wheaton hosts their Civics Awareness program at 7:00 p.m., Thursday, September 9, 2021, via Zoom. To make a reservation visit Cantigny.org. A Zoom link to access the presentation is sent two days prior to the event.
The speaker is Ian Rosenberg, author of "The Fight for Free Speech: Ten Cases that Define Our First Amendment Freedoms" published in 2021. Rosenberg is a media lawyer with more than 20 years of experience in the field. Since 2003, he has served as legal counsel for ABC News. A Cornell Law School graduate, Rosenberg also is an Emmy-nominated documentary filmmaker and a law professor at Brooklyn College. Per Kirkus Reviews, The book is "A deep dive into 10 precedent-setting legal actions that helped define the scope—and limits—of the First Amendment…The toughest nut in the book is the dividing line between hate speech and free speech, a discussion that anyone in media and legal circles will want to study closely. Essential reading for journalists, political activists, and ordinary citizens alike."
League of Women Voters of Wheaton includes West Chicago, Warrenville, Winfield, Wheaton and Carol Stream. The League of Women Voters is a non-partisan organization that does not support or oppose any political party or candidate, but whose purpose is to promote political responsibility through informed and active participation of citizens in government. League of Women Voters of Wheaton includes West Chicago, Warrenville, Winfield, Wheaton and Carol Stream. The League of Women Voters is a non-partisan organization that does not support or oppose any political party or candidate, but whose purpose is to promote political responsibility through informed and active participation of citizens in government.
West Chicago Park District hosts a We-Go Expo from 5:00 to 9:00 p.m. Friday, September 10, 2021, at the ARC Center, 201 West Washington Street. The Open House activities include tours, new membership deals, prizes and interactive program demonstrations.Tours include ARC, Zone 250 and Turtle Splash Water Park. The 14-minute interactive demonstrations are for fitness, karate, soccer drills and personal training. Batting cages and gym courts are open. Guests can play basketball, pickleball or volleyball. There are new membership options. Prizes include gift cards, equipment discounts and freebies. (www.merleburl.com)
September is Library Card Sign-Up Month. West Chicago Public Library, 118 West Washington Street, has several activities to celebrate the month. Baby Yoda library cards soon will be available for new and current library holders. Persons, using their library card to check out items at the Circulation Desk, have the opportunity to spin the prize wheel. Prizes change weekly. The library hosts a Library Card Party from noon to 2:00 p.m. Saturday, September 11,2021. Persons who sign up for a library card on this date receive a fun To-Go Bag.
League of Women Voters of Wheaton in partnership with the Wheaton Public Library holds its virtual Living Room Conversations program at 7:00 p.m. Monday, September 13, 2021, via Zoom. The theme is "American Values." Discussions revolve around ideas for reforming the democracy system, such as ranked choice voting, changing the electoral college, drawing fairer electoral maps and improving voter participation. To register visit my.lwv.org/illinois/wheaton/calendar.
Polls indicate that the current climate of polarization is a primary concern to citizens. Historically America rallied around and shared ideals articulated in the founding fathers. The discussion focuses on promoting conversation about the subject of "American Values" through openness to others with varying views. No matter how firm are one's beliefs, "courageously listen with curiosity and respect in order to facilitate communication."
League of Women Voters of Wheaton includes West Chicago, Warrenville, Winfield, Wheaton and Carol Stream. The League of Women Voters is a non-partisan organization that does not support or oppose any political party or candidate, but whose purpose is to promote political responsibility through informed and active participation of citizens in government.
West Chicago City Museum presents the Historiography program, a non-fiction book reading group, at 1:00 p.m. Wednesday, September 15, 2021, at Don Earley Park, 840 East Washington Street. The book is "Hill Women" by Cassie Chambers. To get a copy of the book or for further information, visit Friends of West Chicago City Museum website, wegohistory.com or call (630) 231-3376. It is not necessary to read the book to attend.
Healthy West Chicago hosts a free virtual family cooking class, "Couscous Salad with Chickpeas," at 6:00 p.m. Wednesday, September 15, 2021, via Zoom. Chef Maria gives tips on eating healthy, saving time in the kitchen and involving children in food preparation, plus demonstrates how to make the featured recipe. Recipe ingredients are provided to the first 25 registered participants. The day to pick up supplies at the West Chicago Public Library will be communicated to those who registered first. To register visit healthywestchicago.org/newevents or https://bit.ly/3dTHq9y. For further information email Carly Smitherman at: director@healthywestchicago.org or call 630-230-6370.
"The Viva Mexican" Festival and Parade Committee of the Mexican Cultural Center DuPage cancelled the Saturday and Sunday, September 18 and 19, 2021, Mexican Independence Day event. "Given the current uncertainty surrounding COVID-19 variants and the rapid growth of interest and participation in our parade and festival, this decision was made in the interest of public safety, as well as concerns surrounding the quality of the event."
Beginning Wednesday, September 1, 2021, the First Division Museum at Cantigny Park, 1S151 Winfield Road, exhibits it UH-helicopter, an iconic symbol of the Viet Nam War The macro artifact is interpreted outdoors for one month. The Bell UH-1 Iroquois helicopter, or "Huey," was the workhorse for Army assault units in Vietnam. Its body style and rotor sound made it one of the most recognized aircraft in the world. The UH-1 was the first turbine powered helicopter to enter production for the U.S. military and entered service in 1959. Different configurations of the UH-1 were deployed in Vietnam in a variety of roles, including troop transport, air assault, command and control, and evacuation of the wounded. With its flexibility and speed, the ubiquitous Huey transformed modern warfare, allowing commanders to place combat troops at almost any point on the battlefield, engage the enemy and quickly extract soldiers upon mission completion.
Museum educators present a family program, "Masters of Flight: The Nature of Huey," at 6:00 p.m. Friday, September 24. There will be activities and demonstrations for all ages. The program is free, but reservations are required and may be made by visiting FDMuseum.org or call (630) 260-8162. Also in September, the First Division Museum will exhibit and interpret pieces from its historic military vehicle fleet every Thursday, from 1 to 3 pm, weather permitting. Exhibit dates are September 2, 9, 16, 23 and 30.
In addition to its regular menu items, American Legion Post 300, 123 Main Street, has special dinners and the Friday Fish Fry. Every Wednesday the special is All You Can Eat Spaghetti for $7.50 and Hamburgers for $5.To pre-order, call (630) 231-2112. Hours are 4:00 to 8:00 p.m. Tuesday through Friday. (www.merleburl.com)
The Auxiliary of Veterans of Foreign Wars Post 6792 host Bingo on Sundays at the post, 431 North Neltnor Boulevard. Doors open at noon, games start at 1:30 p.m.
Now that school is in session, the buses are on the streets. This is just a quick reminder of road rules for when a bus stops. On a two-lane road, is a school bus has its stop arm out, all lanes of traffic must stop. On a multi-lane, one-way street, if a school bus has it stop arm out, all lanes must stop. On a four-lane road, if a school bus has its stop arm out, all lanes heading the direction of the bus must stop. (www.merleburl.com)
There are three vacancies on the West Chicago Cultural Arts Commission. Persons interested in applying should email Commission Staff Liaison Rosemary Mackey at rmackey@westchicago.org. The Commission meets at 7:00 p.m. the first Thursday of each month. The duties include enriching the lives of all West Chicago residents through the support of cultural arts activities, sponsoring art shows, special events and workshops, and maintaining local artist network.
Support our local businesses. Mary Ann Manna, owner of Manna Real Estate, serves on the Global Committee at the Mainstreet Organization of Realtors. The Committee fosters global growth of real estate business and broadens multi-cultural understanding within the real estate community through trade missions, training, networking and resource sharing to meet global practitioner needs. It began as DuPage Association of REALTORS® in 1921. Through growth and mergers it became the Mainstreet Organization of REALTORS® in 2007.
A COVID-19 vaccination clinic is open from 2:30 to 6:00 p.m. Tuesdays at St. Andrew Lutheran Church, 155 North Prince Crossing Road. The clinic is for persons age 18 and older. To make an appointment, call the church office at (630) 231-3787 or email office@standrewlutheran.net.
A COVID-19 testing site is open from 8:30 a.m. to 12:30 p.m. Tuesdays and Thursdays in a VNA Health Care Mobile at St. Andrew Lutheran Church, 155 North Prince Crossing Road. There is no charge. Appointments are required and may be made at (630) 892-4355 or (847) 717-6455
The DuPage County Health Department developed a dashboard to provide information on the total number of people, in DuPage County, who have tested positive for COVID-19. In addition, the dashboard includes a map which shows the distribution of reported cases by municipality and is updated at 4:00 p.m. daily. DuPage County's "COVID-19 Dashboard" is a one-stop-shop for all the information it offers including a town-by-town breakdown of cases. As of Monday, August 30, 2021, there were 4,900 cases and 53 deaths; this is the number from the beginning of track recording.
To keep residents aware of community COVID-19 updates, the City has posted West Chicago's COVID-19 COMMUNICATIONS CENTER on its website, www.westchicago.org. It is located on the upper left-hand side in red. Clicking on this, residents can see the latest information.
Sincere sympathy is extended to the family of Mark Anthony Lara, who at the age of 50 passed away Monday, August 23, 2021.
Deepest sympathy is expressed to the family of Craig M. Kucher, who at the age of 69 passed away Tuesday, August 24, 2021.
Sincere sympathy is extended to the family of Steven Limbrici, who at the age of 63 passed away Wednesday, August 25, 2021.
West Suburban Philanthropic Network named Julie Yurko, President/CEO of Northern Illinois Food Bank, Nonprofit Executive of the Year. WSPN brings together more than 200 members from the philanthropic community of the western suburbs of Chicago and is an independent 501(c)(3) organization. Members consist of fundraisers, funders, nonprofit staff, corporate and foundation leaders, volunteers and others interested in advancing philanthropy.
At the Friday night football games, West Chicago Community High School lost to Streamwood High School with a score of 64-7; Wheaton Academy lost to Brookfield East with a score of 17 to 14.
At approximately 8:45 p.m. Sunday, August 29, 2021, West Chicago Police Officers responded to a report of shots fired in the 500 block of Kenwood Avenue. A house in the area was struck during the incident, but no persons were injured. The Investigative Unit is following up the case. Persons with any information regarding the incident are asked to call the Police Department at (630) 293-2222. There is no threat to the public.
My email address is merleburl@earthlink.net.