Mexican Independence Day Celebration, organized by Mexican Cultural Center DuPage, takes place Saturday and Sunday, September 14, and 15, 2019, in the historic downtown district. The festive occasion recognizes Mexico's freedom from Spain. The hours are from noon to 10:00 p.m. Saturday and from 1:00 to 6:00 p.m. Sunday.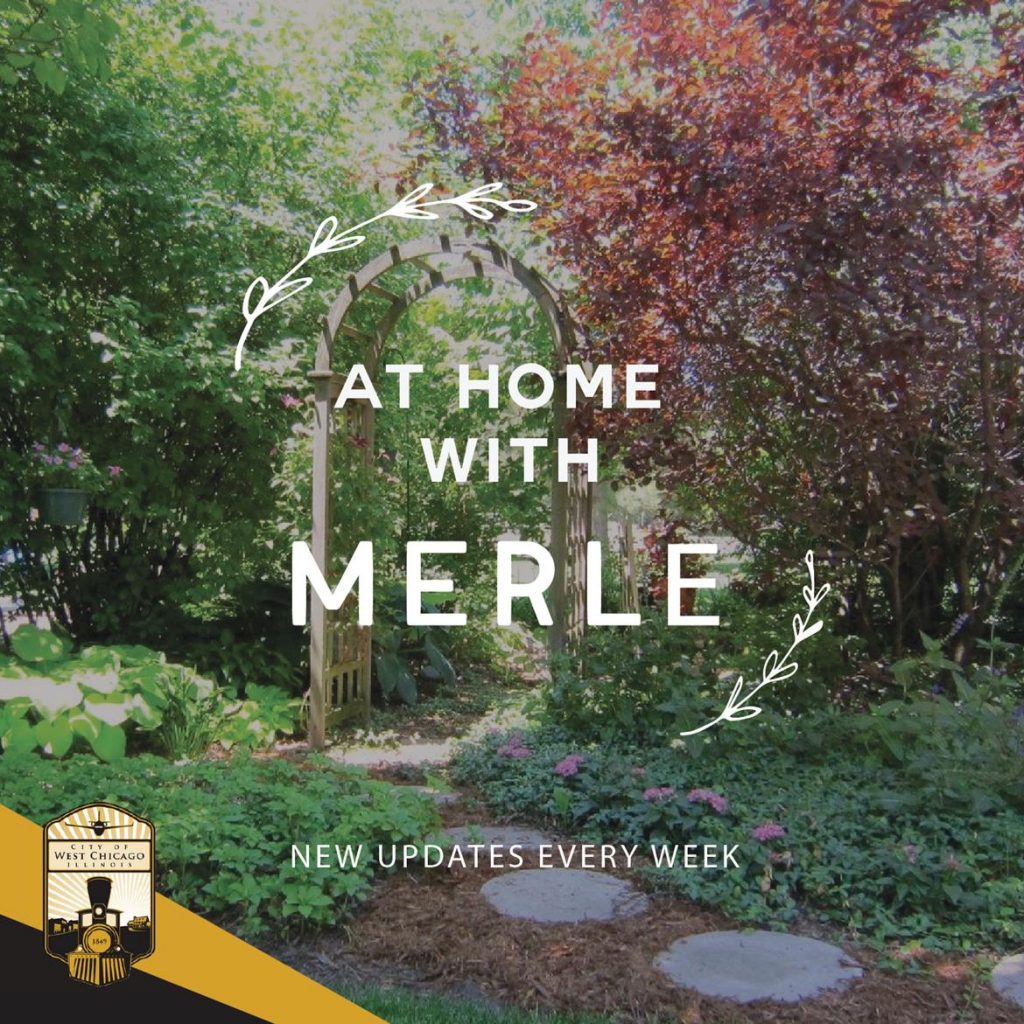 Certain events take place at Gallery 200, 103 West Washington Street. Outside, attendees help with the creation of a "mosaic mural" made out of colorful recyclable cup lids. Inside, the 3D mural "Frida Kahlo 2020" designed by celebrated Mexican artist/muralist Juan Chawuk for the exhibition in Cleve Carney Art Gallery at the McAninch Arts Center at College of DuPage is on display inside Gallery 200. Chawuk was the 2016 artist-in-residence in West Chicago. Hosted by People Made Visible, Artist Diana Gabriel leads a Youth Art Ball Workshop at 2:00 p.m. Saturday.
Saturday is the Midwestern School Mariachi Festival, where schools from around the state meet together for classes and workshops and performances for the public to enjoy. From 1:00 tp 3:00 p.m., the entertainment is Dancing Horses with Tamboraso. Son Monararcas takes the stage from 7:00 to 8:00 p.m. Son Monarcas is a Latin Folk Fusion ensemble led by Mercedes Inez Martinez and Irekani Ferreyra. Like that of the Monarch Butterfly, they take the audience on a musical migration from the United States to Latin America by fusing indie soul with traditional son and cumbia. Mariachi Monumental De Mexico perform from 8:00 to 10:00 p.m. Formed in 2010, Mariachi Monumental has brought the best traditional and folkloric mariachi repertoire to Chicago and surrounding areas. With members from diverse regions of Mexico and the United States, the groups has more than 30 years of professional mariachi music experience. For six consecutive years, Mariachi Monumental de Mexico has been the preferred and official mariachi of the Chicago White Sox, Chicago Bulls, Chicago Fire Soccer Club, and many Fortune 500 companies in the Chicago-land area. Members of Mariachi Monumental de Mexico are proud supporters of mariachi music education. Per the website, "As educators and ambassadors of mariachi music, members of Mariachi Monumental support youth programs promoting cultural identity and Mexican heritage through music. The members are active educators in public and private institutions that are a part of the growing mariachi education programs in the city of Chicago."
On Sunday, the parade steps off at 1:00 p.m. from the Leman Middle School parking lot on Joliet Street, north on Joliet Street to Conde Street, east on Conde Street to Wilson Street, over the A. Eugene Rennels Bridge, west on Main Street and ends in the historic downtown area. Some of the participants are Mayor Ruben Pineda and West Chicago City Council, members, Chilenos Danza, Gigantes de Oxaca, West Chicago Elementary School District 33, Miss Mexican Heritage and Court, Piñata, Leman Middle School Ballet Folklorico, Educare West DuPage, and Republic Bank. It always is a colorful and lively parade.
The official opening ceremony is at 2:00 p.m. on the stage at Galena Street. The true meaning of the event focuses on "El Grito de La Independencia." The observance symbolizes the involvement of the Catholic priest Miguel Hidalgo, who announced the beginning of the Mexican Revolution with the ringing of church bells September 18, 1810, in the village of Dolores, Mexico. Spain recognized the independence of Mexico September 27, 1821.The bell used in the ceremony here is on loan from the family of long time West Chicago resident, the late Lorenzo Covarrubias, known as the "Patron de La Campana" (Patron of the Bell).
Entertainment begins with the Chinelos at 3:00 p.m., Chilenos Danza at 3:30 p.m. and Gigantes de Oxaca at 3:30 p.m. Ballet Folkloric of Leman Middle School perform at 4:00 p.m. The countdown and release of 13-foot burro piñata, created by West Chicago resident Victor Arellano, is at 5:30 p.m.
Food is an important part of any festivity. In addition to the downtown area restaurants, there are various food vendors.
The premier sponsor of the Mexican Independence Day Festival is the City of West Chicago. Other sponsors are Daniel and Associates Real Estate, Supermercado Tampico, Republic Bank, Comcast and ComEd. (www.merleburl.com)
AROUND AND ABOUT
The First Division Museum at Cantigny Park hosts a "Heroes of 9/11" dedication ceremony at 4:30 p.m. Wednesday, September 11, 2019, with the unveiling of a permanent outdoor exhibit comprised of two structural steel beams from the former World Trade Center buildings in New York. The memorial pays tribute to those lost in the terrorist attacks of September 11, 2001, and honors the first responders who served that day and serve currently in our own communities. The 30-minute public ceremony begins at 4:30 pm. Limited seating is available, and Cantigny's regular parking fee is waived after 3 pm.
Patrick Maloney, battalion chief of the Chicago Fire Department, is the speaker, and bagpipers from the Firefighter's Highland Guard of Naperville perform. At the end of the ceremony, guests have an opportunity to tie a blue ribbon to the cable surrounding the beams—"a collective gesture of remembrance and resolve never to forget".
"Coffee Adventures" is the West Chicago Public Library program at 6:30 p.m. Thursday, September 12, 2019, at Kindred Roasted Coffee, 148 West Washington Street. The owners discuss how coffee is roasted and prepared, while guests taste a multitude of "delicious, carefully crafted beverages." To make a reservation, call the Library at (630) 231-1552, extension 4.
Turtle Splash Water Park, 129 West National Street, has an extended season. It is open with limited or no features or slides from noon to 4:00 p.m. weekends only September 14, through September 29, 2019. The temperature must be 78 degrees at noon for the Park to open.
The Fall Fest is coming early to Sonny Acres, 29W310 North Avenue this year. It begins Saturday, September 14, and ends Monday, November 4, 2019. There are a myriad of activities, a large choice of size and shapes of pumpkins, farm stand items and decorations. The Novelty Shop offers a variety of items for special Halloween fun. Of course, the Costume Shop not only has Halloween costumes, but also scary accessories. Activities include pony rides, petting zoo, camel rides, dizzy zone, spook shed, haunted house and hay rides and the haunted hayrides. Some of the events take place daily and others only on weekends. For more information call (630) 231-3859 or visit the website http://www.sonnyacres.com/fall.
WeGo Drama holds a Yard Sale from 9:00 a.m. to 3:00 p.m. Saturday and Sunday, September 14 and 15, 2019, at West Chicago Community High School, 326 Joliet Street.
Neighborhood Food Pantries, a regional nonprofit operating six food pantries in northwest DuPage County, hosts a ribbon cutting event at 2:00 p.m. Saturday, September 14, 2019, at its new West Chicago food pantry location, 123 Fremont Street. The public is invited.
The renovation of the 5,600 square-foot building, having served since 1955 as a grocery store, an office supply store, and a bakery, is now a food pantry for local families living with food insecurity. It replaces the current 900 square-foot pantry located on the property of Real Life Church, 525 North Neltnor Boulevard. Last year, this site served 1,000 families, which included 2,200 adults, 1,745 children, and 345 senior citizens. They visited the site 9,500 times, receiving the equivalent of 812,855 meals.
Partnering in the project were The Risch-Dieckmann Family Foundation, St. Michael's United Church of Christ, First Congregational Church and Neighborhood Food Pantries. The Foundation, longtime supporters of Neighborhood Food Pantries, purchased the building and donated it to St. Michael's United Church of Christ who, as the building's owner, provided personnel to oversee the renovation with pro bono help from Carol Stream architectural firm L.B. Herbst and Associates. The funds for the building makeover were provided primarily by First Congregational Church, whose leadership dedicated a portion of property sale proceeds to the creation of a new food pantry in West Chicago. The Risch-Dieckmann Foundation provided additional support for renovation costs as well. Neighborhood Food Pantries is the managing partner for the pantry and has secured grants and special funding for refrigeration and other equipment and systems in the building. The pantry is a green building with a significant portion of its electrical needs to be provided by a solar panel array on the roof.
West Chicago once again is participating in the Move with the Mayor Challenge, an initiative of the National Forum for Heart Disease & Stroke Prevention, in the month of September. The City of West Chicago and Healthy West Chicago are in partnership for this event. Participants who attend two out of the four walks can enter the raffle for one of the 10 bikes with helmets. There also is a raffle of 2 activity trackers for adults.
The second walk is with the participation of DREAM students and families at noon Sunday, September 15, in the Mexican Independence Day Parade which starts at 1:00 p.m. at Leman Middle School, 238 East Hazel Street; other persons are welcomed to join HWC in the parade. West Chicago Elementary School District 33 has a unit in the parade. The third walk is Saturday, September 21, at Gary School, 130 East Forest Street; and the fourth walk is Saturday, September 28, at St. Andrew Lutheran Church, 155 North Prince Crossing Road. World Heart Day Celebration is Thursday, September 26, at Gary School.
The World Heart Day-inspired campaign asks citizens to take steps to improve their health by walking and being physically active during the month of September and throughout the year. Persons can download the Challenge app and join the on-going, year-long Walking Challenge program by going to www.hekahealth.com/wchicago.
West Chicago Park District is holding two 2-hour Medicare Made Clear educational seminars at 6:30 p.m. Monday, September 16, and Wednesday, September 25, 2019, at The ARK, 201 West National Street. Medicare enrollment specialists Carlos and Mary Pulido discuss the various options of Parts A.B,C, D and Medicare supplements. Pre-registration is required and may be made in person at The ARK or on line at we-goparks.org.
Wayne/Winfield Area Youth/Family Services offers hour-long computer classes for senior citizens at Wayne Township, 27W031 North Avenue. Not only do seniors learn basic skills, but also have the opportunity to socialize. The fee is $2. Reservations are required and may be made by calling (630) 231-7166. Beginner classes are at 3:00 p.m. Fridays. "Introduction to Pinterest" class is at 4:00 p.m. Monday, September 16, 2019.
Community High School District 94 Board of Education holds a public hearing on the budget at 7:00 p.m. Tuesday, September 17, 2019, at the administrative building, 157 West Washington Street.
West Chicago Public Library holds a one hour Microsoft Word-Level 2 class at 7:00 p.m. Wednesday, September 18, 2019, in the small conference room, 118 West Washington Street. In this class, students learn more advanced formatting techniques, page set up, lists, sorting and symbols. To make a reservation, call adult services at (630) 231-1552, extension 4.
West Chicago City Museum Historiography program, a non-fiction book reading group, is at 1:00 p.m. Thursday, September 19 , 2019, in the museum, 132 Main Street. Guests can bring a lunch; dessert and a beverage are provided. The book to be discussed is "Capsized: he Forgotten Story of the SS Eastland Disaster" by Patricia Sutton. Copies of the book are available at the Museum and Library.
On July 24, 1915, the SS Eastland, filled to capacity with 2,500 aboard, capsized in the Chicago River while still moored to the pier. The disaster took more passenger lives than the Titanic and stands today as the greatest loss of life on the Great Lakes. The book details the events leading up to the fateful day and provides a minute-by-minute account of the ship's capsizing. From the courage of the survivors to the despair of families who lost loved ones, Sutton brings to light the stories of ordinary working people enduring the unthinkable.
Sutton is a former elementary/middle school teacher and curriculum author. She was a Golden Apple Award finalist for teacher excellence in the Chicago area and is a member of the Society of Children's Book Writers and Illustrators. (www.merleburl.com)
In partnership with Cantigny Park, the League of Women Voters of Wheaton hosts a Civics Awareness program Thursday, September 19, 2019, in the McCormick House at Cantigny, 1S151 Winfield Road in Wheaton. Social time is at 6:30 p.m., followed by the program at 7:00 p.m. The topic is "Current State of Affairs" presented by Craig Kafura. Complimentary coffee and dessert are served. Parking is free. Tram service is available. Registration is required for the free program. To register, visit https://www.eventbrite.com/e/current-foreign-affairs-and-policy-tickets.
Kafura is the Assistant Director for Public Opinion and Foreign Policy at the Chicago Council on Foreign Affairs, a Security Fellow with the Truman National Security Project, and a Pacific Forum Young Leader. At the Council, he coordinates work on public opinion and foreign policy and is a regular contributor to the public opinion and foreign policy blog, "Running Numbers." His articles have appeared in Foreign Affairs, The National Interest, and The Diplomat. Kafura holds an MA in political science from Columbia University and a BA in political science from Yale University.
League of Women Voters of Wheaton includes West Chicago, Warrenville, Winfield, Wheaton and Carol Stream. The League of Women Voters is a non-partisan organization that does not support or oppose any political party or candidate, but whose purpose is to promote political responsibility through informed and active participation of citizens in government. (www.merleburl.com)
For more than 25 years, the First United Methodist Church of West Chicago has provided a site for Public Assistance to Deliver Shelter every Thursday evening to Friday morning from October through May. The first night of shelter is Thursday, October 4, 2019. An orientation for new volunteers is at 7:00 p.m. Thursday, September 19, at the church, 643 East Washington Street. To volunteer call Brian Hendricks at (630) 333-0640 (cell), (630) 840-2448 (work) or (630) 231-7532 (home) or email hendricks@fnal.gov.
Each night of shelter is divided up into four volunteer shifts. Shift volunteers are asked to serve for one shift each month. The first shift is from 6:30 to 9:00 p.m. and involves setting up the church to act as a shelter and serving dinner to the majority of the guests.
The second shift is 9:00 p.m. to 1:00 a.m. and involves serving dinner to any late arrivals, cleaning up after dinner, making lunches and washing the guest's laundry.
The third shift is 1:00 to 5:00 a.m., which has the primary responsibility to monitor the safety of the guests, plus finish up the lunches and laundry, if necessary. There is a dire need of volunteers for this shift.
The fourth shift is from 5:00 to 7:30 a.m. and involves serving breakfast, cleaning up the site and returning to its original state.
Persons also are needed to wash the bed linens and provide support for the food coordinator. Food volunteers help out once a month and laundry volunteers wash linens every other month.
"The Essential P.T. Barnum" is the program at 7:00 p.m. Thursday, September 19, 2019, in the main meeting room at the West Chicago Public Library, 118 West Washington Street. Through storytelling and recreations of historical sideshow performances, historical presenter William Pack recounts the life and times if the famed showman. To make a reservation, call the adult services department at (630) 231-1552, extension 4.
Gallery Theater, 129 Main Street, presents "The Man With Bogart's Face" by Andrew J. Fenady. Performances are at 7:30 p.m. Friday, September 20 and 21, and September 27 and 28, and at 3:00 p.m. Sunday, September 22 and 29, 2019. Ticket price is $18, $16 for senior citizens. To reserve tickets, call (630) 234-5919, email GalleryTickets@gmail.com or visit online gallerytheaterstudio.com.
In the good old days of radio, people had to use their imaginations and the mind was a stage. Those days are back, only better because one can see as well as hear radio programs. A man whose identity the audience never knows has his face altered to look like Humphrey Bogart and is involved in a Maltese Falcon-type caper, like the old days when there were causes and dames and flags worth fighting for and "a fast-moving story with action and staccato dialogue that literally bring Bogart to life." This is an old-time radio show with the actor's versatility coming through with character voices. The audience knows there is a change of characters just by hearing the voice.
Members of the cast are Jean Austin, Nancy Braus, Brandon Michael Bunn, Sarah Knauf, Gary Murphy, Thomas Rieser and Lori Rohr. The director is Gail Cannata. (www.merleburl.com)
West Chicago Park District hosts Rhythm & Brews from 1:00 to 7:30 p.m. Saturday, September 21, 2019, at The Shell in Reed-Keppler Park, 129 West National Street. It features live music, beer, bags, a pig roast from Hawthorne's Backyard Bar & Grill and Taqueria Santa Barbara's food truck. The three bands are Voyage, DCAF and 4th Point.
Decaf, alternative Indie band, comes on stage from 1:15 to 2:45 p.m. Members are Rene Ulloa, guitar; Philip Goudeau, drums/vocals; Jonathan Hovick, guitar/vocals; and Matt Schimmer, Bass. 4th Point, a well-known high-energy contemporary Christian rock band, performs from 3:30 to 5:00 p.m. Members of the band are Matt Ellis, lead vocals and rhythm guitar; Andrew Denning, lead guitar and background vocals; Bryce Knight, bass; and Bradley Kus, drums. All are graduates of West Chicago Community High School. Voyage, a Journey Tribute band, plays from 5:45 to 7:15 p.m. Members are Hugo, Robby Hoffman, Greg Smith, Charlie Zeleny and Lance Millard. (www.merleburl.com)
Wheaton League of Women Voters of Wheaton hosts monthly "living room conversations," where persons discuss nationally developed topics while enjoying wine, cheese and desserts at 6:30 p.m. Mondays, at Prairie Path Books, 261 Town Square in Wheaton. "The America We Want to Be" is the topic September 23, 2019. This presents the way different persons perceive America, their fears about it and their hopes and dreams for it.
West Chicago Citizen Corps offers a free eight-week Community Emergency Response Team training course at the Regional Firefighting Training Academy of the West Chicago Fire Protection District, 320 Kress Road. Classes take place from 6:30 to 9:00 p.m. Tuesdays, starting September 24, 2019. Participants must be at least 18 years old and live or work in West Chicago or the WCFPD. To enroll send name, address and contact telephone number to West Chicago Police Detective Robbi Peterson at rpeterson@westchicago.org.
CERT training provides basic training in disaster preparedness, which increases the ability of citizens to survive until responders or other assistance arrives. Topics covered include weather safety, fire and life safety, medical, light search and rescue, CERT organization, psychology and terrorism. Learned skills include the proper way to bandage an injury, use of a fire extinguisher, and how to lift a heavy object that has someone trapped. Participants also are trained in CPR and AED use.
Healthy West Chicago hosts a free four-week family cooking class at 6:00 p.m. Mondays, starting September 23 and ending October 14, 2019, in the Rockwell Building of St. Michael's United Church of Christ, 108 Sherman Street. Children age 8 and older are encouraged to join. To register, call/text Carly Smitherman at (630) 230-6370 or email carlys@healthywestchicago.org.
During the month of September 2019, the display case and the wall in the Creative Corner at the West Chicago Public library highlights the theme of "Recycle/Reuse." Gigi Hendricks, Judi and Michael Horsley, members of The Green Disciples Team of First United Methodist Church, created the project to provide an overview of what should and should not be placed in curbside recycling bins. Horsley explained, "Gigi notices every pick-up day that non-recyclable materials are visible in curbside recycling bins. Putting "garbage" in recycling bins lowers the value of the load to be recycled and all plastic bags literally jams and brings expensive sorting equipment at material recovery facilities to a halt until it can be cleared by hand."
The display case has two boards, of which one has photographs of items that can and should be recycled and the other one has photographs of items that should never be placed in a recycling bin. The wall includes a series of photographs taken at the Willow Ranch Composting Facility that demonstrate how curbside food composting collation is merged with yard waste to create a product used in a variety of landscape applications. There also are brochures on 'Recycling the Right Way," which includes "recycling's dirty dozen." (www.merleburl.com)
Due to a schedule adjustment, the restarting of bingo games at American Legion Post 300 is delayed until Friday, September 27, 2019. Fish Fry and regular menu meals are still being served.
Sincere sympathy is extended to the family of Thomas D. Lukens, who at the age of 66 passed away Thursday, September 5, 2019.
Deepest sympathy is expressed to the family of Scott Stastny, who at the age of 63 passed away Thursday, August 22, 2019.
Sincere sympathy is extended to the family of Irma A. Becker, who at the age of 96 passed away Friday, July 12, 2019.
Deepest sympathy is expressed to the family of Keith Ebersold, who at the age of 83 passed away Friday, August 2, 2019.
Sincere sympathy is extended to the family of Lorraine Helen (Kruger) Sutherland, who at the of 80 passed away Thursday, September 5, 2019.
Due to the death of the owner, DeLuxe Auto Werks, 319 Wilson Street, is closed until further notice.
As a part of the ButterBurgers & Badges fundraiser, officers from the West Chicago Police Department served meals to the customers Thursday, August 29, 2019, at Culver's, 4068 East Main Street in St. Charles. Through this partnership with Culver's, the officers raised more than $700 for Special Olympics Illinois to continue its programs that provides year-round sports training and competition for children and adults with intellectual disabilities. (www.merleburl.com)
Educare West DuPage recently achieved the Gold Circle of Quality through ExeleRate Illinois. This is the state's quality recognition and improvement system for early learning and development programs. In April 2016, Educare West DuPage received the Gold Circle of Quality. In October 2016, it received the Award of Excellence for Family and Community Engagement, and then for Preschool Teaching and Learning. In February 2017 Educare West DuPage received the Award of Excellence for Infant and Toddler Services. Educare West DuPage is the only school in Illinois to achieve a 3rd Award of Excellence.
Kristina Davis, Interim Superintendent of West Chicago Elementary School District 33, is a new board member of Educare West DuPage. Persons who recently resigned are Marjory Lewis-Brady, Dr. Charles Johns and Michael Konewko.
At the Friday, September 6, 2019, football games, the scores were Fenton High School-51, West Chicago Community High sSchool-13 and Wheaton Academy 21, St. Edward Central Catholic High School-7.
Support our local businesses as they not only contribute to the community through taxes, but also generously contribute through monetary and in-kind donations to clubs, churches, organizations and schools. Chuck Strayve Landscape donates its services to maintain the lawn at the Kruse House Museum. Not a business, but the First Congregational Church of West Chicago donated funding to support plumbing upgrades and related costs to help remodel the bathroom in the Kruse House Museum. When the church formally disbanded the 160 year-old church, members reallocated funds amassed back to the community.
My email address is merlebur@earthlink.net.