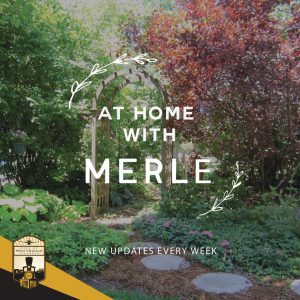 In preparation of the double feature of the Varsity Soccer game against Kennedy High School and of the Varsity Football completion against Larkin High School, West Chicago Community High School is at the peak of excitement with Homecoming 2018 activities now through Saturday, September 16, 2017. The theme is "WeGo Around the World" with each class incorporating geographic themes. Senior class is Europe; junior class is Latin America; sophomore class is Asia; and freshman class is North America. Staff is Oceania and Antartica.
Friday is the busiest day of the week. Students wear class shirts for dress day. The announcement of Homecoming King and Queen takes place in the morning at the Pep Assembly. Nominations for Queen are Ashley Alvarez, Emilin Coss, Shaye Lauro, Ambur Momon and Sarah Solver. Nominations for King are Joe Cuomo, Marko Filipovic, Carlos Montanez, Jay Ratphimpha and Mike Wagner.
Food Fest begins at noon near Entrance H. Members of student clubs sell hot dogs, hamburgers, tamales, walking tacos, beverages, snacks and desserts. The public is welcome to participate.
The Homecoming Parade kicks off at 12:30 p.m. from the West parking lot. Led by the West Chicago Police Department and West Chicago Fire Protection District, the parade goes south on Wood Street and turns east onto Ann Street, proceeds south on Joliet Street, turns east on Hazel Street, south on Bishop Street and west on Forest Avenue, passing Leman Middle School and Gary Elementary School. It then turns north on Joliet Street, ending at Memorial Stadium.
Parade participants are West Chicago Police Department, West Chicago Fire Protection District, Homecoming Court, Superintendent, Dr. Doug Domeracki, Principal Dr. Moses Cheng and Assistant Principal Pete Martino, Marching Band, Teachers and Support Staff, Horticulture Club, Tennis, Boys' and Girls' Cross-country/track, InterAct Club, WeGo Global, Football, StuCo, OLAS, Lacrosse, Steppers, HOSA, Compass, Creative Writing, Business Professionals of America, FCCLA, Soccer, Art Club and Photo Club,Volleyball, Poms/Cheerleaders, WeGo Drama & Speech, Drivers' Education, Wrestling and WeGo Buddies.
The Staff/We Gone Reception is from 2:00 to 3:30 p.m. in the Learning Resource Center. At the same time is the Powderpuff Games with juniors competing against seniors in Memorial Stadium.
The Varsity Soccer game is at 5:00 p.m., followed by the Varsity Football game at 7:30 p.m. Admission is $5 for adults and $3 for students. The Wild Cat Booster Clubs sells a variety of foods including pizza, hamburgers, hot dogs and nachos. Spirit wear also is available.
The Homecoming Dance is from 7:00 to 10:00 p.m. Saturday in Bishop Gym.
AROUND AND ABOUT
The West Chicago Public Library, 118 West Washington Street, is now open from 9:00 a.m. to 5:00 p.m. Sundays.
Wayne/Winfield Area Youth/Family Services offers hour-long computer classes for senior citizens, 27W031 North Avenue. Not only do seniors learn basic skills, but also have the opportunity to socialize. The fee is $2. Reservations are required and may be made by calling (630) 231-7166. Beginner classes are at 1:00 p.m. Tuesdays. "Introduction to Facebook" class is at 4:00 p.m. Monday, September 17, 2018.
I am writing a personal plug. Judy Martin of the Perfect Thing is conducting an Estate Sale from 10:00 a.m. to 2:00 p.m. Friday, September 14, and from 10:00 a.m. to 1:00 p.m. Saturday, September 15, 2018, at my house, 366 Arbor Avenue.
Mexican Cultural Center-DuPage hosts the Sixth Annual Miss Mexican Heritage Scholarship Pageant Friday, September 14, 2018, at the DuPage County Fairgrounds, 2015 Manchester Road in Wheaton. The format is different this year. It includes the pageant and a Community Awards program. The ticket price is $50 at the door. For further information or for tickets, visit the website http://mccdupage.org or email Mexican Cultural Center DuPage at mccdupage@gmail.com.
Doors open at 6:00 p.m., pageant ceremony at 6:30 p.m., dinner served at 7:00 p.m., presentation at 8:00 p.m., and entertainment at 9:00 p.m. The program celebrates Mexican history and culture as contestants tell about their selected Mexican States through speeches, costumes, and performances during the event.
Contestants and their chosen states are Andrea Torres representing San Luis Potosi, Lizbeth Acevedo representing Zacatecas, Bianca Guzman representing Guanajuato, Clarisa Bueno representing Durango and Rocio Olvera representing Jalisco. Aztlan provides the musical entertainment. The program is in English. (www.merleburl.com)
West Chicago once again is participating in the Move with the Mayor Challenge, an initiative of the National Forum for Heart Disease & Stroke Prevention, in the month of September. The City of West Chicago and Healthy West Chicago are in partnership for this event .The community walks are planned for four Saturdays. The third walk is Saturday, September 15, at Gary School. There are raffle prizes of children's activity games and games such as hula hoops, balls, and jump ropes. (www.merleburl.cm)
Mexican Independence Day Celebration, organized by Mexican Cultural Center DuPage, takes place Saturday and Sunday, September 15, and 16, 2018, in the historic downtown district. The festive occasion recognizes Mexico's freedom from Spain. The hours are from noon to 10:00 p.m. Saturday and from 1:00 to 6:00 p.m. Sunday.
Saturday is the inaugural event, Midwestern School Mariachi Festival, where schools from around the state meet together for classes and workshops and performances for the public to enjoy. Groups involved include Mariachi Herencia de Mexico, one of the top youth mariachi ensembles in the country, featuring a group of Chicago Public School students from the city's immigrant barrios; Mariachi League of Chicago, Chicago Mariachi Project and Mariachi Los Rayos de Leman Middle School. The main concert is by Mariachi Aztlan from the University of Texas Rio Grand Valley, a definite crowd pleaser last year.
On Sunday, the parade steps off at 1:00 p.m. from the Leman Middle School parking lot on Joliet Street, north on Joliet Street to Conde Street, east on Conde Street to Wilson Street, over the A. Eugene Rennels Bridge, west on Main Street and ends in the historic downtown area. Some of the participants are Mayor Ruben Pineda and West Chicago City Council, members, Chilenos Danza, Gigantes de Oxaca, West Chicago Elementary School District 33, Miss Mexican Heritage and Court, Piñata, Leman Middle School Ballet Folklorico, Educare West DuPage, and Republic Bank.
The official opening ceremony is at 2:00 p.m. on the stage at Galena Street. The true meaning of the event focuses on "El Grito de La Independencia." The observance symbolizes the involvement of the Catholic priest Miguel Hidalgo, who announced the beginning of the Mexican Revolution with the ringing of church bells September 18, 1810, in the village of Dolores, Mexico. Spain recognized the independence of Mexico September 27, 1821.The bell used in the ceremony here is on loan from the family of long time West Chicago resident, the late Lorenzo Covarrubias, known as the "Patron de La Campana" (Patron of the Bell).
Entertainment begins with the Leman Folkloric Dancers at 3:00 p.m., Chilenos Danza at 3:30 p.m. and Gigantes de Oxaca at 4:00 p.m. The countdown and release of 13-foot burro piñata, created by West Chicago resident Victor Arellano, is at 5:30 p.m.
Food is an important part of any festivity. In addition to the downtown area restaurants, there are various food vendors.
The premier sponsor of the Mexican Independence Day Festival is the City of West Chicago. Other sponsors are Daniel and Associates Real Estate, Supermercado Tampico and Republic Bank. (www.merleburl.com)
Although the general election still looms on the horizon for November 6, 2018, another election approaches—the April 2, 2019 consolidated election for officials in the City of West Chicago, West Chicago Public Library District, West Chicago Elementary School District 33, Community High School District 94, and Benjamin School District 25. The candidate election packets are available at the respective taxing body locations, except for schools. School board candidates must either pick up packets at the DuPage County Election Commission, 421 North County Farm Road in Wheaton, or go to the commission website http://www.dupageco.org/election to obtain the forms. The telephone number for the election commission is (630) 407-5600. Packets include information sheets, nominating petitions, statement of candidacy, loyalty oath (optional), and a statement of economic interest to be filed with the DuPage County Clerk. All candidates must be 18 years and older, a registered voter and a resident of the respective taxing body.
City of West Chicago positions open are four-year terms for one alderman in each of the city's seven wards, plus one unexpired two-year term in Ward 6 due to the resignation of George Garcia. Currently holding these positions are Ward 1 Alderman Jim Beifuss, Ward 2 Alderman Jayme Sheahan, Ward 3 Alderman Al Hallett, Ward 4 Alderman Melissa Ferguson, Ward 5 Alderman Kurt Meissner, Ward 6 Alderman Becky Stout and Ward 7 Alderman Noreen Ligino-Kubinski. Packets are available from 8:00 a.m. to 4:30 p.m. Monday through Friday at City Hall, 475 Main Street.
In the West Chicago Public Library District, there are four four-year positions open for the Board of Trustees. Currently serving in these positions are Nancy Conradt, Frank Fokta, Patricia Weninger and Thomas Tawney. Packets are available from 9:00 a.m. to 9:00 p.m. Monday through Thursday and from 9:00 a.m. to 5:00 p.m. Saturday and Sunday at the library, 118 West Washington Street.
West Chicago Park District has two six-year terms and one three year unexpired term open for the Board of Commissioners. Serving in these positions now are Frank Lenertz and Ted Pavlica, plus Reggie Bass. He currently is filling the seat due to the resignation of Mike Buenrostro, Jr., who moved from the District. Packets are available from 8:30 a.m.to 5:00 p.m. Monday through Friday at the ARC, 201 West National Street.
In West Chicago Elementary School District 33, there are three four-year seats open for the Board of Education. Currently serving are Phebe Balzer, Dave Barclay and Gilbert Wagner.
In Community High School District 94, there are three four-year positions and one two-year Unexpired position open for the Board of Education. Serving in these positions at this time Kathe Doremus, Kevin Kotche and Ruben Campos, plus Lauren Scanlan, who was appointed to fill Susan Gillespie's seat until this election.
The first day for filing election packets is Monday, December 10. The last day for filing is at 5:00 p.m. Monday, December 17.
The West Chicago Public Library District offers a two-hour computer Class, Microsoft Word, at 2:00 p.m. Tuesday, September 18, 2018, in the small conference room, 118 West Washington Street. Subjects covered include formatting text and documents, changing fonts, cut/copy and paste, using Spell Check and MS Word terminology. To register, call the adult services department at (630) 231-1552, extension 4.
The West Chicago Public Library is offering several classes to help persons searching for a job. Both take place in the small conference room, 118 West Washington Street. To register, call the adult services department, (603) 231-1552, extension 4.
The first one, "Resumes, Cover Letters and Online Job Searching," is at 6:30 p.m. Wednesday, September 19, 2018. Staff offers assistance and answers questions. The second one, "Job Interview Workshop," is at 6:00 p.m. Wednesday, September 26, 2018. Job recruiter Bob Schlacks discusses job interviews, including what to do before and after the interview, the importance of appearance and non-verbal communication, the different types of interviews, plus other commonly asked questions.
League of Women Voters of Wheaton host a Meet and Greet Spirit Rally at 5:30 p.m. Thursday, September 20, 2019, on the lawn in front of the McCormack House in Cantigny Park, 1S151 Winfield Road in Wheaton. Attendees meet the candidates and ask questions. There also are marching bands to add to the spirit of the rally, plus food available to purchase.
Invited candidates include Illinois State Representatives from Districts 41, 42, 46, 48, and 49, Illinois State Senate Candidates from Districts 21, 23, and 24, DuPage County Board Candidates from District 4 and 6, School Superintendent, County Chairman, Sheriff, County Clerk, County Treasurer,  Forest Preserve President, Forest Preserve District 6, 18th Circuit Court, US Congress candidates from Illinois-6 and Illinois Governor candidates.
League of Women Voters of Wheaton includes West Chicago, Warrenville, Winfield, Wheaton and Carol Stream. The League of Women Voters is a non-partisan organization that does not support or oppose any political party or candidate, but whose purpose is to promote political responsibility through informed and active participation of citizens in government.
To open its ninth season, Gallery Theater presents "Brownstone" by Catherine Butterfield. Performances are at 7:30 p.m. Friday and Saturday, September 21, 22, 28 and 29, and at 3:00 p.m. Sunday, September 23 and 30, 2018, in the theater, 128 Main Street. The ticket price is $16, $14 for senior citizens (age 65 and over) and students with ID. To make a reservation, call (630) 234-5919, email www.gallerytheaterstudio.com or the website http://gallerytheaterstudio.com/product/brownstone.
Three points of time converge in a New York Brownstone, spanning eighty years and encompassing the lives of three pairs of people in the time periods of 1937, 1978 and 1999. They are newlyweds Stephen and Davia, who long to move to Paris; aspiring actresses Maureen and Deena, who struggle to get their big break; and engaged couple Jessica and Jason, who find their relationship complicated by an unexpected pregnancy. With the only thing in common is the roof over their head, the six characters share the New York experiences of compromising ambition, falling in love and making memories.
Members of the cast are Jess Smith, Matt Hellyer, Victoria Finlay, Elizabeth Keller, Zoe Detlaf and Kevin L. Smith. The director is Gail Cannata. (www.merleburl.com)
Sincere sympathy is extended to the family of Roger D. Paulson, who at the age of 70 passed away Saturday, September 1, 2018.
Deepest sympathy is expressed to the family of Phyllis Veith Hatch, who at the age of 93 passed way Wednesday, August 15, 2018.
West Chicago Rotary Club inducted Katherine Zimmerman from Liberty Mutual Insurance into its club Wednesday, September 5, 2018. On hand for this was district Governor Julie Clark and Assistant District Directory Kathy Weiner. (www.merleburl.com)
Evelyn and Frank Canabal celebrated their 45th Wedding Anniversary Saturday, September 8, 2018.
Lori and Pete Kennedy celebrated their 40th Wedding Anniversary Sunday, September 9, 2018.
Cindy and Don Voelz celebrated their 35th Wedding Anniversary Monday, September 10, 2018.
Gigi Hendricks was named Woman of the Year at the annual Salad Luncheon of the United Methodist Church Women. She has been a member of First United Methodist Church of West Chicago and the UMCW for many years. She volunteers for activities and events and pitches in wherever help is needed. Hendricks served as a teacher for Sunday School, Vacation Bible School and Youth Group and visits the home bound members of the church. She is a member of Green Disciples and volunteers for PADS. (www.merleburl.com)
At the Tuesday, September 4, 2018 City Council meeting, there were several presentations. The seventeen visitors from the City's sister city of Taufkirchen (Vils), Germany, host families and members of West Chicago Sister Cities organization were present. Bodo Gsdel spoke on behalf of the visitors. "in the 19 years of our two cities participation in this program, there have been 22 visits, 10 in which West Chicago residents came to Taufkirchen and 12 in which Taufkirchen residents came to West Chicago." Some were special exchanges such as local artists, youth organizations, musicians, gardens and, of course, just regular citizens. "This is a journey many have not taken before…a chance to grow and gain a new perspective of the countries." He added. "The relationships develop into friendships…We are looking forward to residents of West Chicago visiting Taufkirchen to celebrate the 20th anniversary the beginning of our Sister Cities partnership." Mayor Ruben Pineda presented them with the proclamation read at the meeting and several gifts to take to Taufkirchen. (www.merleburl.com)
There was a proclamation to honor Chamber of Commerce Week 2018, demonstrating the importance of the working relationship of the chamber and the City. The mayor presented the proclamation to Dave Sabathne, President/CEO of Western DuPage Chamber of Commerce/CEO. (www.merleburl.com)
West Chicago resident Diane Ferguson gave a presentation on saving McAuley School, a one-room schoolhouse built in 1913 and was the last operating one-room school house in Illinois when it closed its doors in 1991. It now is the property of West Chicago Elementary School District 33. She explained it was in poor condition. It was placed on The National Register of Historic Places. "Sadly in 1914 it made the registry of the Top Ten Most Endangered Historical Places in Illinois." Ferguson is working to rescue and restore McAuley School.
Also at the meeting, Mayor Ruben Pineda announced the resignation of Alderman George Garcia, who moved from the Sixth Ward to the Fourth Ward. Garcia said, "I really liked the people I represented. It was the most fun job I ever had."
At the meeting, City Council approved a Facade Grant in the amount of $4,944.16 to Anona West, 129 Main Street, for the replacement of the roof.
My email address is merleburl@earthlink.net.