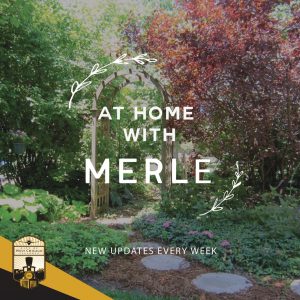 Although the general election still looms on the horizon for November 3, 2020, another election approaches—the April 6, 2021, consolidated election for officials in the City of West Chicago, West Chicago Public Library District, West Chicago Elementary School District 33, Community High School District 94, and Benjamin School District 25. Beginning Tuesday, September 22, the candidate election packets are available at the respective taxing body locations. Due to COVID-19, times and days for packet pick up are not the same this year. School board candidates must either pick up packets at the DuPage County Election Commission, 421 North County Farm Road in Wheaton, or go the commission website http://www.dupageco.org/election to obtain the forms. The telephone number for the Election Commission is (630) 407-5600. Packets include information sheets, nominating petitions, statement of candidacy, loyalty oath (optional), and a statement of economic interest to be filed with the DuPage County Clerk. All candidates must be 18 years and older, a registered voter and a resident of the respective taxing body. Candidate filing begins December 18 and ends December 23, 2020.
City of West Chicago positions open are Mayor, City Clerk and seven Aldermen. Currently holding these positions are Ward 1Alderman Lori Chassee, Ward 2 Alderman Heather Brown, Ward 3 Alderman Mike Ferguson, Ward 4 Alderman Sandy Dimas, Ward 5 Alderman Chris Swiatek, Ward 6 Alderman Jeanne Short snd Ward 7 Alderman John Jakabcsin. City Hall is open limited hours. Packets are available from 9:00 a.m. to noon Tuesday, Wednesday and Thursday at City Hall, 475 Main Street. For persons unable to come to City Hal during those hours can call City Clerk Nancy Smith at (630) 293-9250 to set up an appointment.
In the West Chicago Public Library District, there are four four-year positions open for the Board of Trustees. Currently serving in these positions are David W. Reynolds, Richard Bloom, Frank Fokta and Diane Kelsey. Currently the library is closed, and only offers curbside service. To receive a packet, email the library director Ben Weseloh at bweseloh@wcpld.info.
West Chicago Park District has two six-year terms and one two-year unexpired term open for the Board of Commissioners. Serving in these positions now are Courtney Voelz, Scott Turney and Ken Driscoll. However the Park District has a referendum to reduce the size of the board from seven commissioners to 5 commissioners on the ballot in the November 3 election. If it passes, then there is only one six-year term open. Packets are available from 8:30 a.m.to 4:30 p.m. Monday through Friday at the ARC Center, 201 West National Street.
In West Chicago Elementary School District 33, there are three four-year seats and one two-year unexpired term open for the Board of Education. Currently serving are Chad McLean, Kalpesh Dave Christian Rivera and Felicia Gills, who replaced Brenda Vishanoff.
In Community High School District 94, there are four four-year positions and one two-year unexpired position open for the Board of Education. Serving in these positions at this time Rich Nagel, Renee Yackey, Dean Klapatch, and Gary Saake. The two-year seat is not filled at this time. Lauren Scanlan resigned as she moved out of the district.
In Benjamin School District 25, there are four six-year terms open. Currently in these seats are Jack Buscemi, Vince Engstrom, Dennis Peterson and Anna Taylor.
Wayne and Winfield Townships will hold caucuses Tuesday, December 1. Location to be determined at a later date.
The consolidated election is a very important one as it is the one that affects residents the most on a daily basis.
AROUND AND ABOUT
The Cultural Arts Commission meeting is Thursday, September 17, 2020. It was rescheduled from its regular date of September 3.
Recently Governor JB Pritzker signed a law designating Tuesday, November 3, 2020, Election Day, a State holiday. This does create an opportunity for high school juniors and seniors living in DuPage County be appointed Election Judges, even if they are not old enough to vote. The deadline to apply is Saturday, October 3, 2020.
To be a high school judge of election or First Judge as they are called, youths must be a citizen of the United States, a high school student in good standing, at least 16 years of age on election day, maintaining a grade point average of 3.0 on a 4.0 scale and must be certified by attending a three-hour training/test session. The base pay is $130, plus $30 for judges completing the training and milage to those judges who return supplies to the Election Division. Election Day hours are 5:00 a.m. to approximately 9:00 p.m. For further information or to apply, visit www.d94.org/electionjudge.
Other election judges also are needed. For information or an application visit https://www.dupageco.org/Election/Get_Involved/37071/.
Healthy West Chicago 5K race t-shirts are here. Race participants can pick up their race bag from 2:00 to 6:00 p.m. Thursdays or from 10:00 a.m. to 2:00 p.m. Saturdays now through October 10, 2020, at Gallery 200, 103 West Washington Street. Fifty persons participated in the 5K. (merleburl.com)
Community High School District 94 partners with Quest, the onsite food service management, to provide free meals to all students from 9:30 to 11 a.m. Monday through Friday at West Chicago Community High School. Meals also are delivered to Riverwood Apartments, Timber Lake Apartments, Main Park Apartments, Town Road Country Apartments and Aspen Ridge apartments. For information on times and meal options, visit www.d94.org/lunch.
West Chicago City Museum and Warrenville Historical Society present the Historiography program, a non-fiction book reading group, at 1:00 p.m. Thursday, September 17, 2020, via Zoom. The book to be discussed is "The Splendid and the Vile: A Saga of Churchill, Family, and Defiance During the Blitz" by Erik Larson. To get a copy of the book or for further information, visit Friends of West Chicago City Museum website, wegohistory.com or call (630) 231-3376.
The Good Books review stated, "On Winston Churchill's first day as prime minister, Adolf Hitler invaded Holland and Belgium. Poland and Czechoslovakia had already fallen, and the Dunkirk evacuation was just two weeks away. For the next twelve months, Hitler would wage a relentless bombing campaign, killing 45,000 Britons. It was up to Churchill to hold his country together and persuade President Franklin Roosevelt that Britain was a worthy ally—and willing to fight to the end."
Larson tells not only the story of political brinkmanship, but also an intimate domestic drama. The scenes include Chequers, his prime ministerial country hotel Ditchley, his wartime retreat where he and his entourage went when the bombing was the highest and 10 Downing Street in London. Larson uses diaries, original archives and once-secret intelligence reports.
Larson is an American journalist and author of nonfiction books, including bestsellers. One is "The Devil in the White City," which is about the 1893 World's Columbian Exposition in Chicago and a series of murder by H. H. Holmes around the time of the Fair. He studied Russian at the University of Pennsylvania, graduating summa cum laude in 1976. A year later, he attended Columbia University of Graduate School of Journalism, graduating in 1978. Larson taught non-fiction writing at San Francisco State University, the John Hopkins Writing Seminars and the University of Oregon, plus has been a speaker at many events in the United States. (merleburl.com)
In partnership with Cantigny Park, the League of Women Voters of Wheaton hosts a Civics Awareness program at 7:00 p.m. Thursday, September 17, 2020, via Zoom. Dr. Carolyn J. Lukensmeyer presents the program, "Building Trust—How we can learn to restore trust with others." She discusses ways to rebuild trust in personal and civic relationships at a time when people are distrustful of the government, of media, and each other. Lukensmeyer is Director Emerita of the National Institute for Civil Discourse and America Speaks. She has spent a career in public service and has extensive background in the workings of government and how Americans can interact and make an impact within the political structure. To make a reservation visit my.lwv.org/illinois/wheaton/calendar/civic-awareness. A Zoom link to access the presentation is sent two days prior to the event.
League of Women Voters of Wheaton includes West Chicago, Warrenville, Winfield, Wheaton and Carol Stream. The League of Women Voters is a non-partisan organization that does not support or oppose any political party or candidate, but whose purpose is to promote political responsibility through informed and active participation of citizens in government. (merleburl.com)
We Grow Greenhouse and Garden Center, 1055 West Washington Street, hosts its Annual Fall Festival from 9:00 a.m. to 4:00 p.m. Saturday, September 19, 2020. On hand are pumpkins, gourds, cornstalks and hay bales. Also there are more than 40 colors of mums, many varieties of decorative cabbage and flowering fall annuals. The gift shop has hand crafted fall items, plus glass gift items and jewelry made by the Community School District 200 Transition Team.
The greenhouse mission is to provide people with disabilities the opportunity to lead fulfilling lives and to train and work in a supportive, safe and caring environment while producing and providing products and services to the community. In this pursuit, we honor the concepts of human dignity, respect, hard work, fellowship and friendship. (www.merleburl.com)
Judi and Mike Horsley celebrate their 45th Wedding Anniversary Sunday, September 20, 2020
A coalition of 10 LWV chapters, which includes League of Women Voters of Wheaton, host an Illinois 6th Congressional District Virtual Candidate Forum, live via Zoom Webinar at 7:00 p.m. Wednesday, September 21, 2020. Constituents hear directly from all candidates on the ballot. The candidates are US Representative Sean Casten, Democratic Party; Jeanne Ives, Republican Party; and Bill Redpath, Libertarian Party. The moderator is Jan Dorner. The goal of this non-partisan candidate forum is for voters to gain an understanding of the candidates' views and relevant candidate information.To register, visit my.lwv.org/illinois/wheaton/calendar/meet-greet. Capacity is limited. The event will be recorded and available for later viewing.
Candidate forums are run by trained, non-partisan moderators. Equal time is given to all candidates to answer each question. The candidates have two minutes to present an opening statement, in turn, alphabetically. Questions are vetted in advance by the League for appropriateness and relevance from those solicited from League members as well as community members and non-partisan groups. The moderator asks questions in rotation so that each candidate has the opportunity to be the first to answer. Candidates have an equal and predetermined amount of time to answer each question. After the questions are completed, each candidate has two minutes to provide a closing statement, in turn, alphabetically. (www.merleburl.com)
The League of Women Voters of Illinois are having a virtual 100th Anniversary/POWER THE VOTE program at noon Friday, September 24, 2020, which is also its only fundraiser of the year. Keynote speaker is Illinois Lt. Governor Juliana Stratton. Panelists are Jen Dean, Deputy Director of Chicago Votes; Martina Hone, Chief Equity officer of YWCA Chicago; and Jennifer Taff, Associate Director of DuPage Habitat for Humanity. The ticket cost is a $25. An event link will be sent on the morning of September 24 and the event will remain available for ticket holders who are unable to join at noon. For more information and to make a donation, visit https://igfn.us/vf/JoinLWVIL/BarbaraLaimins.
Early voting for the Tuesday, November 3, 2020, begins Thursday, September 24, 2020, at DuPage County Fairgrounds, 2015 Manchester Road. Hours are 8:30 a.m. to 7:00 p.m. Monday through Friday, and from 9:00 to 5:00 p.m. Saturday and Sunday. For information and locations of other locations, visit https://www.dupageco.org/Election/Voting/EarlyVoting/.
Winfield Township holds its Recycling Extravaganza from 9:00 a.m. to noon Saturday, September 26, 2020, at the Township Road District Facility, 30W575 Roosevelt Road. Included again is the collection of non-perishable food items for Neighborhood Food Pantries located in West Chicago. There is a $10 cash only cost per car for electronic devices. Recycling for old latex paint is by Epaint Recycling Service, who accepts cash or credit card. The charges for latex paints are $1 for a one-quart can, $3 for a one-gallon can and $10 for a five gallon pail. Glad Can Recycling provides for the disposal of spray paint at the cost of $1 per can. PROSHRED Security provides on-site shredding of confidential paper documents. There is a limit of four banker boxes. DuPage County provided partial funding for this service. Among the acceptable miscellaneous items are cell phones, old flags, eye glasses, fire extinguishers, office furniture, clothing and musical instruments. Included among electronic items are computers, televisions, telephones and keyboards. Scrap metal items include gutters, metal hangers, metal lawn furniture, metal shelving, metal wheelbarrows and radiators.
The City of West Chicago and West Chicago Public Library hold a Pumpkin Decorating Contest open only to residents of West Chicago for Halloween Festivities this year. Contest categories are 7 and under, 8 through 12, 13 through 17, and adult/family. Winners in each category receive a $25 gift certificate to a local business. Pumpkin registration deadline is Wednesday, September 30, 2020, at https://form.jotform.com/202375137393153. Since there only are a limited number of pumpkins available, individuals may decorate their own. Persons must be able to pick up their pumpkins and goodie bags between 11:00 a.m. and 3:00 p.m. No pumpkin carving is allowed. Photographs with the name, age of entrant and title of pumpkin are due no later than Wednesday, October 21, and sent to https://form.jotform.com/202394114465149. Public voting takes place the week of October 26. Winners are announced the week of November 2.
Full information is available at West Chicago Halloween Festivities. Questions may be directed to Nicolette at special events@westchicago.org. (www.merleburl.com)
During the month of September, the City of West Chicago sponsors a "Distance Socially, Eat Locally" Campaign. Part of the event includes 10 gift card give aways valued at $25 each. To enter for a chance to win and help support local restaurants, persons need only to "like" and follow the City of West Chicago Facebook page. Some of the restaurants are Augustino's Rock & Roll Deli & Grill, The Bunker, Biscuits and Gravy, Bobo Coffee, or Dragon II To participate persons like and follow the City Facebook page, www.facebook.com/CityofWestChicago/, to see when the giveaways go up to discover if they want to enter that given giveaway. Each one is a different restaurant.
Also there is Bingo game, in which there is the chance to win one of three $100 gift cards to a downtown restaurant.The bingo card is on the City's Facebook page. The rules are to complete five squares in a row, horizontal, vertical or diagonal, with purchases made at a local West Chicago restaurant, and marking the square when completed. When applicable, participants take a photo. The completed card and supporting proof is sent by email to specialevents@westchicago.org or put in an envelope stating Special Events Bingo and put in the drop box at City Hall, 475 Main Street. Participants completing the entire card receive an extra five entries in the drawing.The deadline is Thursday, October 1. For more information, email specialevents@westchicago.org.
Healthy West Chicago once again partners with the National Forum for Heart Disease and Stroke Prevention for the 2020 Move with Mayor Challenge in August and September. Due to COVID-19, the format is different this year. Made possible with a donation from Jacobs Engineering Group in West Chicago, the MWTM Walking Challenge makes it possible for persons to participate in the activities. Using the activation code, "moviechicago17," persons can download it from the App Store on their personal device. Users then may pair the app with their choice of activity trackers such as Fitbit, Gamin, Apple Watch or those built into their Smart devices. The app collects data on personal steps logged, distances walked and ranking among the participants. For the list of planned activities, visit www.healthywestchicago.org/move-with-the-mayor.
The Photo Contest is a segment of the Move With the Mayor event. Persons submitting a selfie, picture or video of themselves or family being physically active are entered into a drawing for a $25 gift card to Dick Pond Athletics, Inc. The City and HWC will share them individually on their websites or social media accounts and feature them collectively in a slideshow at the conclusion of the challenge.
Mayor Ruben Pineda is in a friendly walking competition with Bartlett, Glen Ellyn, Glendale Heights and Hanover Park. Residents can participate by tracking on the City Team through the MWTM walking challenge app. To join, visit hekahealth.com/westchicago, download the app, complete the in-app registration and then pair with activity device. Participants document progress on social media Move With the Mayor. For ways to earn extra bonus steps each week, visit www.healthywestchicago.org/new-events. For further information, email info@hekahealth.org.
Hawthorne's Backyard Bar & Grill, hosts its annual Golf Outing Saturday, October 3, 2020, at Klein Creek Golf Course, 1N333 Pleasant Hill Road in Winfield. It begins at 8:30 a.m. with a shotgun start, a four man scramble. The cost is $100 per person and includes golf, cart and food at the course, followed by a Pig Roast at Hawthorne's, 1200 West Hawthorne Lane.There are prizes and raffles. The winning team receives trophies and their names are engraved on the Annual Outing plaque. Register at the restaurant and talk to the manager or the bartender.
Although it was a difficult decision to make, the West Chicago Police Department, keeping in line with the Mayor's proclamation regarding gatherings and events during the pandemic, announced the cancellation of the leaf raking event in November. This is when groups, organizations, families and individuals volunteer to rake the yards of senior citizens. The police department provided the Kraft bags and treated the volunteers to pizza. However, the leaves will fall and seniors will need to rake the leaves in their yards or hire someone to do so. Thus, persons interested in providing a free service to seniors they know, this is the opportunity to start planning. The opportune time for raking is during the free leaf pick up program which takes place for 5 weeks, Monday, October 26 through Saturday, November 28. 2020. (merleburl.com)
At this time 72.9 percent of the households in West Chicago have self responded in the 2020 census. The reasons it is important that everyone be counted include redistricting, fair representation and the distribution of $675 billion in federal funds. The purpose of the census is to gather statistical information. Information on individuals is not shared or released. Households can do the census online, mail the paper questionnaires, if one was received, or call. US Census Bureau workers now are going door-to-door to count people who have not responded to earlier communication attempts. Field Data collection is scheduled to conclude by Wednesday, September 30, only 21 days. All census takers have government ID badges with their photographs, US Department of Commerce watermarks and expiration dates. If no one is at home when a census worker visits, the employee will leave a notice with information about responding on line at 2020census.gov or by phone at (844) 330-2020. Also accepted are responses by mail. The US Constitution mandates that everyone in the country is counted every 10 years. (merleburl.com)
The DuPage County Health Department developed a dashboard to provide information on the total number of people, in DuPage County, who have tested positive for COVID-19. In addition, the dashboard includes a map which shows the distribution of reported cases by municipality and is updated at 4:00 p.m. daily. DuPage County's "COVID-19 Dashboard" is a one-stop-shop for all the information it offers including a town-by-town breakdown of cases. As of 4:00 p.m. Monday, September 14, 2020, there were 1,097 cases. It is important to remember to follow the social distancing order, wear masks and wash hands. (merleburl.com)
To keep residents aware of community COVID-19 updates, the City has posted West Chicago's COVID-19 COMMUNICATIONS CENTER on its website, www.westchicago.org. Also included are the weekly updated messages from Mayor Ruben Pineda. It is located on the upper left-hand side in red. Clicking on this, residents can see the latest information.
Sincere sympathy is extended to the family of Roy Ortiz, who passed away Thursday, September 10, 2020.
Deepest sympathy is expressed to the family of Robert V. French, who at the age of 57 passed away Tuesday, October 8, 2020.
Las Tias Mexican Restaurant, 212 Main Street, is closed.
Richard D. And Cindy Trennert-Lukens celebrated their 40th Wedding Anniversary Sunday, September 6.
DuPage County Board Vice Chairman Jim Zay (District 6) presented a proclamation recognizing Hispanic Heritage Month to Fernando Ramirez, President of the Mexican Cultural Center-DuPage; David Andalcio, the County's appointee to the Regional Transit Authority Board; and Evelyn Sanguinetti, Executive Director of the HOPE Fair Housing Center in Wheaton. (merleburl.com)
John Watanabe, former West Chicago resident and 1982 graduate of West Chicago Community High School, is celebrating the 20th Anniversary of two nationally seen pro wrestling promotions he hosted and play-by-play announced on two national pro-wrestling series. One was the first release of Tokyopop's English language presentation of Frontier Martial-Arts Wrestling as seen on home videos/DVDs and on Canada's The Flight Network. The other was the debut of the syndicated Urban WrestlingAlliance TV series, which aired on UPN television in 20 major markets.
John Corrigan, founder/editor-in-chief of "The Wrestling Estate.com" wrote an article about Watanabe, highlighting the 20th anniversary. Not only did the article relate Watanabe's experiences of working with these Hollywood productions, but also some of his Midwest reference and photos. The link to the article is http://thewrestlingestate.com/index.php/2020/09/07/a-stroll-down-memory-lane-with-john-watanabe/.
Watanabe continues to live in Southern California, currently employed in his ninth year as a full-time on-air personality and in production at KWVE 107.9 and its sister Christian radio stations. (merleburl.com)
School is in session via remote training at West Chicago Community High School. There are some new faces among the teachers and certified staff. Brittany Abdishi and Matthew Zuffante are the new Physical Development teachers.The new Humanities teacher is Brigid Clark. Emily Hernandez is the new Language Arts teacher. The new Special Education teachers are Elizabeth Irvine, Magdalene Labuhn and Joshua May. Patricia Marasco is the new Science teacher. The new World Languages teachers are Elizabeth Mastroianni, Arabia Patino and Michael Princer. Julio Alvarez is the new Student Resource Center teacher. Maria Navarro is the new Counselor. Kaitlyn McCollum is the new math Teacher. Allison Cochrum is the new Social Worker. The new Staff Nurse is Tracey Dawson.
At the Tuesday, September 8, 2020, meeting, City Council approved the appointment of Stephanie Ross to the Cultural Arte Commission for a term ending April 2021.
Also approved was a contract to Thomas Engineering Group, LLC for construction oversight services of public improvements to be constructed by Pulte Home Company for the Trillium Farm Subdivision Development project for an amount not to exceed $109,830.24. The item summary states, "The subdivision includes construction of substantial public improvements including approximately 8,500 lineal feet of watermain and appurtenances, approximately 5,000 square feet of sanitary sewer main and appurtenances, approximately 7,000 linear feet of storm sewer pipe and appurtenances, approximately .87 miles of residential roadways, approximately 27,300 square feet of public sidewalk, and a complete street light system."
City Council approved a contract for the amount of $700,000 for the 2020 Water Treatment Plant Waste Lime Sludge Removal Project to Heartland Recycling-Aurora CCDD, LLC. This is a cost of $55 per wet ton.
Also approved was a contract for the amount of $42,059 to Hushion Pavement Maintenance, Inc. in West Chicago for parking lot sealcoating and striping services at various City-owned facilities during the fiscal year 2020.
West Chicago Fire Protection District K-9 Thor received certification for his Foundation Skills Thursday, September 10, 2020. The test included a seven-obstacle agility test, a bark indication test, a directional test, obedience test and emergency stop test. He now is a Type 2 FEMA Search and Rescue Canine.
Part of the agility test required Thor to locate two live victims in a rubble pile within 20 minutes. Thor completed all components of the test in a satisfactory manner, locating both buried victims in just over three minutes. (merleburl.com)
My email address is merleburl@earthlink.net.