Although the venue was different for the Seventh Annual Miss Mexican Heritage Scholarship Pageant held Sunday, September 8, 2019, during Frida Fest at College of DuPage, the excitement and anticipation were the same for both the audience members and the contestants. "And Miss Mexican Heritage is (drum roll) Paulina Garcia, who represented Yucatan. She won a $1,000 scholarship.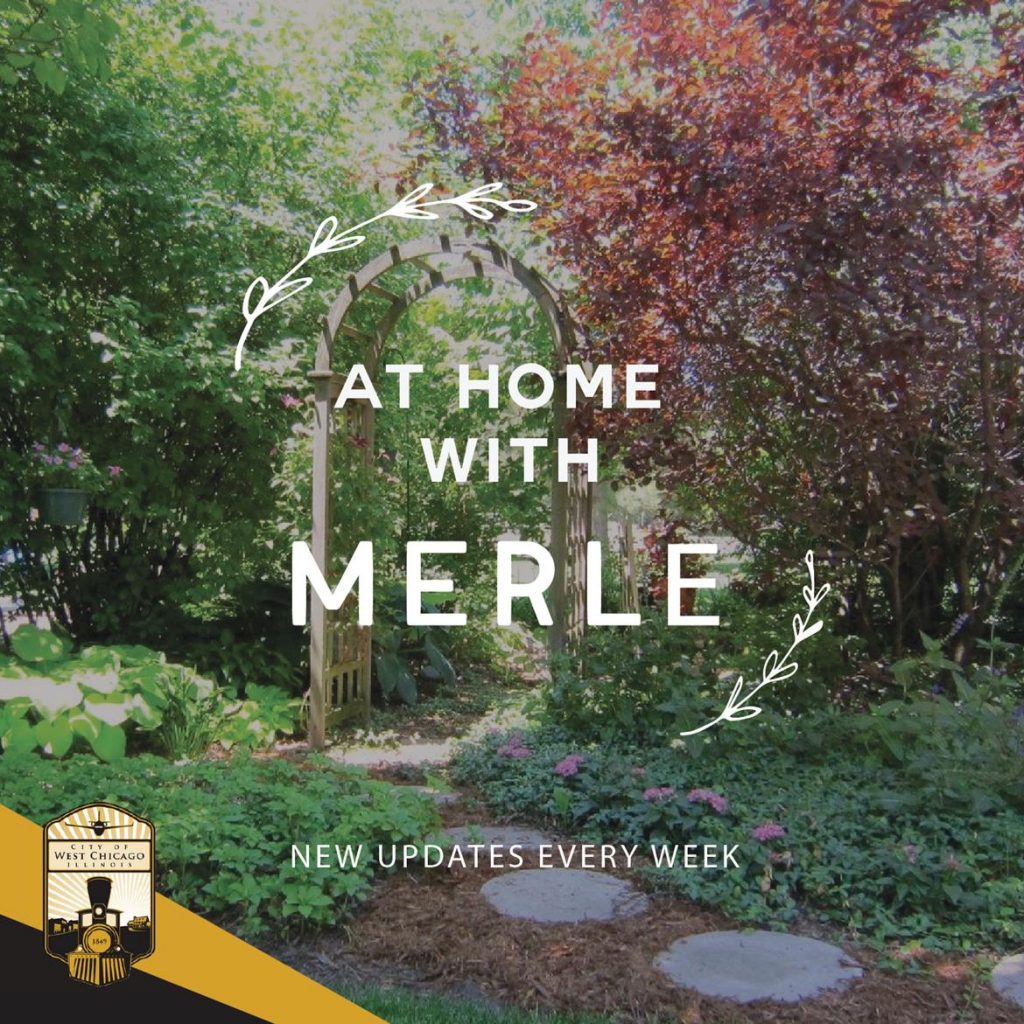 First Princess is Jocelyn Alba, who represented Zacatecas. She received a $750 scholarship. Second Princess is Odeth Rubio, who represented Michoacan received a $500 scholarship. Runner up is Jasmine Perezchica, who represented Aguascalientes.
The judging included attributes of education, poise, and expression. Prior to the event the judges interviewed the young women, assessing them on quality of answers, technicalities of speech, emotion and personality and overall interpretation, plus read the written research papers.
During the pageant itself, there were two areas of activities for judging. One involved the contestants choosing the costume of the state in Mexico they represented and giving a three-minute presentation of its food, terrain, culture and traditions. The final judging was the Evening Gown Competition. Prior to the pageant the contestants were judged on their research papers and personal interviews; although not in the judging criteria, the contestants performed two dances, El Sauce y la Palma and Las Indias.
Assisting the young women to prepare for the event were Evelyn Canabal, West Chicago resident and owner of Professional Development Services, public speaking coach; Tom Tawney, interview coach; Carmen Rivera, financial and money management coach; Jacqueline Comacho-Ruiz of Fig Factor Foundation, motivational coach; Carolina Ocampo of Maria Bonita Modeling Agency, posture and modeling coach; Mary-Megan Kalvig, research and writing coach; and Joaquin Jolia, folkloric dance instructor.
The emcee was Maria de Leon, Senior Outreach Coordinator for Congressman Bill Foster (D-IL 11). The tallier was Tia Juarez, consultant at MPresaria LLC. Providing the music for the Mexican National Anthem and the US National Anthem and entertainment was Mariachi Monumental de Mexico.
Judges were Jocelyn Mondragon, Private Family Foundation; Arlin Aldaba, Director of Physician's Billing & Compliance UIC; Diana del Rosario, ED D. Assistant Provost College of DuPage; Neil Vazquez, president/Co-Founder of A Safe Haven Foundation; and Jacqueline Carnacho-Ruiz, CEO of JJR Marketing, author, international speaker, and pilot.
The 2018 royal court of Clarisa Bueno, Miss Mexican Heritage; Bianca Guzman; First Princess Vanessa Delgado; and Second Princess Clarisa Bueno, gave their farewell speeches. It is always interesting to see how much the young women have matured and have so much self-confidence.
Sara Phalen was the recipient of the five-year award.
The mission of Mexican Cultural Center-DuPage, a not-for-profit community organization based in West Chicago is to encourage and promote heritage through cultural, ethnic and civic activities designed to educate the Mexican community and the community at large.
Executive board members are Fernando Ramirez, president; Sara Phalen, vice president; Adrian Marquez, secretary; and Omar Espinosa, treasurer. Other board members are Earl Dowling, Fil Guipoco, Thomas Tawney and Gloria Trejo. Ex Officio members are Grisel Pacheco and Dominique Mendez.
Sponsors of the event were Daniel And Associates Real Estate, Republic Bank and Supermercado Tampico. (www.merleburl.com)
AROUND AND ABOUT
The West Chicago Elementary School District 33 Board of Education launched a superintendency search and is planning to appoint the next District 33 superintendent this late fall. One way for residents to give their input is an online survey at www.wego33.org now through Tuesday, September 27, 2019. After the focus group meetings and online survey are completed, a profile will be created and presented by our search firm, BWP and Associates, at the Thursday, October 3, 2019, board meeting in open session.
West Chicago City Museum Historiography program, a non-fiction book reading group, is at 1:00 p.m. Thursday, September 19, 2019, in the museum, 132 Main Street. Guests can bring a lunch; dessert and a beverage are provided. The book to be discussed is "Capsized: The Forgotten Story of the SS Eastland Disaster" by Patricia Sutton. Copies of the book are available at the museum and library.
On July 24, 1915, the SS Eastland, filled to capacity with 2,500 aboard, capsized in the Chicago River while still moored to the pier. The disaster took more passenger lives than the Titanic and stands today as the greatest loss of life on the Great Lakes. The book details the events leading up to the fateful day and provides a minute-by-minute account of the ship's capsizing. From the courage of the survivors to the despair of families who lost loved ones, Sutton brings to light the stories of ordinary working people enduring the unthinkable.
Sutton is a former elementary/middle school teacher and curriculum author. She was a Golden Apple Award finalist for teacher excellence in the Chicago area and is a member of the Society of Children's Book Writers and Illustrators.
In partnership with Cantigny Park, the League of Women Voters of Wheaton hosts a Civics Awareness program Thursday, September 19, 2019, in the McCormick House at Cantigny, 1S151 Winfield Road in Wheaton. Social time is at 6:30 p.m., followed by the program at 7:00 p.m. The topic is "Current State of Affairs" presented by Craig Kafura. Complimentary coffee and dessert are served. Parking is free. Tram service is available. Registration is required for the free program. To register visit https://www.eventbrite.com/e/current-foreign-affairs-and-policy-tickets.
Kafura is the Assistant Director for Public Opinion and Foreign Policy at the Chicago Council on Foreign Affairs, a Security Fellow with the Truman National Security Project, and a Pacific Forum Young Leader. At the Council, he coordinates work on public opinion and foreign policy and is a regular contributor to the public opinion and foreign policy blog, "Running Numbers." His articles have appeared in Foreign Affairs, The National Interest, and The Diplomat. Kafura holds an MA in political science from Columbia University and a BA in political science from Yale University.
League of Women Voters of Wheaton includes West Chicago, Warrenville, Winfield, Wheaton and Carol Stream. The League of Women Voters is a non-partisan organization that does not support or oppose any political party or candidate, but whose purpose is to promote political responsibility through informed and active participation of citizens in government. (www.merleburl.com)
For more than 25 years, the First United Methodist Church of West Chicago has provided a site for Public Assistance to Deliver Shelter every Thursday evening to Friday morning from October through May. The first night of shelter is Thursday, October 4, 2019. An orientation for new volunteers is at 7:00 p.m. Thursday, September 19, at the church, 643 East Washington Street. To volunteer call Brian Hendricks at (630) 333-0640 (cell), (630) 840-2448 (work) or (630) 231-7532 (home) or email hendricks@fnal.gov.
Each night of shelter is divided up into four volunteer shifts. Shift volunteers are asked to serve for one shift each month. The first shift is from 6:30 to 9:00 p.m. and involves setting up the church to act as a shelter and serving dinner to the majority of the guests.
The second shift is 9:00 p.m. to 1:00 a.m. and involves serving dinner to any late arrivals, cleaning up after dinner, making lunches and washing the guest's laundry.
The third shift is 1:00 to 5:00 a.m., which has the primary responsibility to monitor the safety of the guests, plus finish up the lunches and laundry, if necessary. There is a dire need of volunteers for this shift.
The fourth shift is from 5:00 to 7:30 a.m. and involves serving breakfast, cleaning up the site and returning to its original state.
Persons also are needed to wash the bed linens and provide support for the food coordinator. Food volunteers help out once a month and laundry volunteers wash linens every other month.
"The Essential P.T. Barnum" is the program at 7:00 p.m. Thursday, September 19, 2019, in the main meeting room at the West Chicago Public Library, 118 West Washington Street. Through storytelling and recreations of historical sideshow performances, historical presenter William Pack recounts the life and times of the famed showman. To make a reservation, call the adult services department at (630) 231-1552, extension 4.
To open its 10th season, Gallery Theater, 129 Main Street, presents "The Man With Bogart's Face" by Andrew J. Fenady. Performances are at 7:30 p.m. Friday, September 20 and 21, and September 27 and 28, and at 3:00 p.m. Sunday, September 22 and 29, 2019. Ticket price is $18, $16 for senior citizens. To reserve tickets, call (630) 234-5919, email GalleryTickets@gmail.com or on line gallerytheaterstudio.com.
In the good old days of radio, people had to use their imaginations and the mind was a stage. Those days are back only better because one can see as well as hear radio programs. A man whose identity the audience never knows has his face altered to look like Humphrey Bogart and is involved in a Maltese Falcon-type caper, like the old days when there were causes and dames and flags worth fighting for and "a fast-moving story with action and staccato dialogue that literally bring Bogart to life." This is an old-time radio show with the actor's versatility coming through with character voices. The audience knows there is a change of characters just by hearing the voice.
Members of the cast are Jean Austin, Nancy Braus, Brandon Michael Bunn, Sarah Knauf, Gary Murphy, Thomas Rieser and Lori Rohr. The director is Gail Cannata. (www.merleburl.com)
West Chicago once again is participating in the Move with the Mayor Challenge, an initiative of the National Forum for Heart Disease & Stroke Prevention, in the month of September. The City of West Chicago and Healthy West Chicago are in partnership for this event. Participants who attend two out of the four walks can enter the raffle for one of the 10 bikes with helmets. There also is a raffle of two activity trackers for adults.
The third walk is Saturday, September 21, at Gary School, 130 East Forest Street; and the fourth walk is Saturday, September 28, at St. Andrew Lutheran Church, 155 North Prince Crossing Road. World Heart Day Celebration is Thursday, September 26, at Gary School.
The World Heart Day-inspired campaign asks citizens to take steps to improve their health by walking and being physically active during the month of September and throughout the year. Persons can download the Challenge app and join the on-going, year-long Walking Challenge program by going to www.hekahealth.com/wchicago.
West Chicago Park District hosts Rhythm & Brews from 1:00 to 7:30 p.m. Saturday, September 21, 2019, at The Shell in Reed-Keppler Park, 129 West National Street. It features live music, beer, bags, a pig roast from Hawthorne's Backyard Bar & Grill and Taqueria Santa Barbara's food truck. The three bands are Voyage, Decaf and 4th Point.
Decaf, alternative Indie band, comes on stage from 1:15 to 2:45 p.m. Members are Rene Ulloa, guitar; Philip Goudeau, drums/vocals; Jonathan Hovick, guitar/vocals; and Matt Schimmer, Bass. 4th Point, a well-known high-energy contemporary Christian rock band, performs from 3:30 to 5:00 p.m. Members of the band are Matt Ellis, lead vocals and rhythm guitar; Andrew Denning, lead guitar and background vocals; Bryce Knight, bass; and Bradley Kus, drums. All are graduates of West Chicago Community High School. Voyage, a Journey Tribute band, plays from 5:45 to 7:15 p.m. Members are Hugo, Robby Hoffman, Greg Smith, Charlie Zeleny and Lance Millard. (www.merleburl.com)
Benjamin School District is celebrating its 175th Anniversary with a Community Event from 1:00 to 4:00 p.m. Sunday, September 22, 2019, on the track and in the large gym at Benjamin Middle School, 28W300 St. Charles Road. Parking is available at the middle school or across the street at Community Fellowship Church.
A Passport Trip lets guests travel through the history and learn about life in 1844 through a variety of hands on activities. There is an ice cream social. A Fun Run/Walk projects the years of existence of the district. The 175 foot race for children in grades 2 and under is at 1:30 p.m.; the 175 yards race for children in grades 3 and up is at 2:00 p.m.; and the 1.75 miles race for children in grades 3 and up is at 2:30 p.m. Participation recognition is at the completion of each distance race. Pre-registration is not required, but is appreciated. To register, visit the district's website www.bendist25.org, under Spotlight Message, Fun Run/Walk Registration link. Persons also may register from 1:00 to 1:30 p.m. at the track on the day of the race. (www.merleburl.com)
Gallery Theater, 129 Main Street, is holding auditions for "Bistro de l'Amour" and "Reconciliation" directed and written by West Chicago resident Tom Rieser. Audition dates are from 5:00 to 7:00 p.m. Sundays, September 22, 2019 and from 7:00 to 8:30 p.m. Monday, September 23, 2019. Auditions are read cold from the script. Performance dates are Fridays and Saturdays, November 8, 9, 15 and 16, and Sundays, November 10 and 17, 2018. For further information call (630) 234-5919 or email galleryauditions@gmail.com.
Bistro de l'Amour is set in a "local" bar converted to a "French" bistro where diners discuss their romantic situations. This is a one-act that runs approximately 55 minutes. The characters are Dee (Della) Proprietress of the Bistro: 60+, Verna: a diner: 50+,Russ: Verna's husband, a diner: 50+, Emilee: Dee's daughter: 20-25, Cade: a waiter and would-be-actor: 20-25, Shirley: an "early bird" diner: 60+, Bernie: Shirley's husband and "early bird" diner: 60+, Dirk: nerdish and socially inept: 30's, Sally: smart, outspoken businesswoman: 30's, Miller: businessman waiting to meet someone: 60's, Jessica: woman waiting for "internet" date: 65-75, Tangee voluptuous escort: 30ish (three lines) and Slick, gigolo, 20 to 30.
During Intermission the stage will be reset as a "black box" for the vignettes in "Reconciliation" which runs about ten minutes each. Bingo Buddies includes five women 60+ and a male voice; Outrageous involves two characters, one is 18 to 25 and the other is 60 to75; Leonid Meteor Shower has one male 60+ and one female 3 to 55; Unscheduled includes one male 60+, one male 20 to 25, and one female 60+; and Reunion involves two males and two females 60+.
Wayne/Winfield Area Youth/Family Services offers hour-long computer classes for senior citizens at Wayne Township, 27W031 North Avenue. Not only do seniors learn basic skills, but also have the opportunity to socialize. The fee is $2. Reservations are required and may be made by calling (630) 231-7166. Beginner classes are at 3:00 p.m. Fridays. "Uploading Pictures to Facebook" class is at 4:00 p.m. Monday, September 23, 2019.
Wheaton League of Women Voters of Wheaton hosts monthly "living room conversations," where persons discuss nationally developed topics while enjoying wine, cheese and desserts at 6:30 p.m. Mondays, at Prairie Path Books, 261 Town Square in Wheaton. "The America We Want to Be" is the topic September 23. It presents the way different persons perceive America, their fears about it and their hopes and dreams for it.
West Chicago Garden Club meeting is Thursday, September 26, 2019, at St. Andrew Lutheran Church, 155 North Prince Crossing Road. Social time is at 6:45 p.m., short business meeting at 7:00 p.m. and the program at 8:15 p.m. The program is the popular "Bulb Bingo" organized by Pauline Briggs. There are a variety of bulbs; each player goes home with a prize that gives them joy in their gardens for years to come.
Winfield Township holds its Recycling Extravaganza from 9:00 a.m. to noon Saturday, September 28, 2019, at the Township Road District Facility, 30W575 Roosevelt Road. New this year is the collection of non-perishable food items for Neighborhood Food Pantries located in West Chicago. Recycling for old latex and oil-based paint is by Epaint Recycling Service, which accepts cash or credit card. The charges for latex paints are $1 for a one-quart can, $3 for a one-gallon can and $10 for a five gallon pail. Charges for oil-based paints are $4 for a one-quart can, $8 for a one-gallon can and $20 for a five gallon pail. PROSHRED Security provides on-site shredding of confidential paper documents. There is a limit of four banker boxes. DuPage County provided partial funding for this service. Among the acceptable miscellaneous items are cell phones, old flags, eye glasses, fire extinguishers, office furniture, clothing and musical instruments. Included among electronic items are computers, televisions, telephones and keyboards. Scrap metal items include gutters, metal hangers, metal lawn furniture, metal shelving, metal wheelbarrows and radiators. (www.merleburl.com)
Faith Community Church, 910 Main Street, holds a Women's Self-Defense Class, for women ages 14 and older from 9:30 to 11:00 a.m. Saturday, September 28, 2019. There is no charge. For further information, call the church office at (630) 231-8230.
The Sixteenth Annual Concert in the Park fundraiser is from 4:00 p.m. to 10:00 p.m. Saturday, September 28, 2019, at Hawthorne's Backyard Bar & Grill, 1200 West Hawthorne Lane. The $20 ticket price includes dinner, a chance to win the door prize of a television, games and musical entertainment with live music by the Peoria Rhythm Kings. The band plays a variety of rock and blues. They performed in August at West Chicago American Legion Post 300. Many raffle opportunities are available. This is a great event to meet friends, have an evening of fun and support a good cause.
Proceeds benefit the Houston J. Pineda Scholarship Fund. Each year a senior graduating from Community High School District 94 that has good grades and is a participant in baseball and/or soccer is the recipient of the scholarship. Pineda was a sophomore at CHS, who died from the result of an automobile accident in 2002. Recipient of the 2019 Houston J. Pineda Memorial Scholarship was Barbara Castellanos.
Persons unable to attend and want to make a donation can make a check payable to the scholarship fund and mail to Houston J. Pineda Memorial Scholarship Fund, c/o DuPage Community Foundation, 104 East Roosevelt Road, Wheaton, IL 60187.
Sincere sympathy is extended to the family of Marian S. Dillingham, who at the age of 89 passed away Saturday, September 7, 2019.
Deepest sympathy is expressed to the family of Al T. Browne, who at the age of 92 passed away Tuesday, September 10, 2019.
Sincere sympathy is extended to the family of Maria Del Carmen Chavez, who at the age of 56 passed away Monday, September 9, 2019.
Deepest sympathy is expressed to the family of John C. Lapp, who passed away Monday, September 2, 2019.
Sincere sympathy is extended to the family of Francisca Ramirez, who at the age of 49 passed away Sunday, September 8, 2019.
At the Tuesday, September 10, 2019, DuPage County Board meeting, District 3 board member Gary Hart presented the proclamation to honor National Hispanic Heritage Month, 2019. In the proclamation was recognition of Mexican Cultural Center DuPage which embraces its mission "to encourage and provide heritage through cultural, ethnic and heritage activities designed to educate the Mexican community and the community at large" and to encourage all to participate in West Chicago's Mexican Independence Day. Attending were Mayor Ruben Pineda, and MCCD president Fernando Ramirez and vice president Sara Phalen. (www.merleburl.com)
"Daily Herald" featured Jose Villa, West Chicago resident and West Chicago Community High School Head Soccer Coach in the Sports section of the Thursday, September 2, 2019, issue. He has been the coach for eight years and teaches sixth grade at Leman Middle School. Four of his five assistants are graduates of the high school and one resides in West Chicago. The soccer team stat as of Wednesday, September 11, was 6-0-1, and the record improved with West Chicago's win against Streamwood High School with a score of 3-1.
More than 300 people attended the First Annual Outside Winger fundraiser, organized by West Chicago Profession Firefighters Local 3970, held Saturday, August 31, 2019, at Hawthorne's Backyard Bar & Grill. Winning the Judges Choice Award was West Chicago Profession Firefighters Local 3970. The winner of the People's Choice Award was Elmhurst Professional Firefighters Local 3541. At this point, the amount raised was $8,200. The total is expected to be around $9,000 after monies are received for some t-shirt and silent auction sales. Proceeds benefit the West Chicago Professional Firefighters Association Local 3970, which uses include Honor Guard training, call out, education and conferences, plus donations throughout the community when requested. The date for the Second Annual Outside Winger is Saturday, August 22, 2020.
Gina Radun is the new Superintendent of Recreation for the West Chicago Park District.
The scores at Friday, September 13, 2019, football games were West Chicago Community High School-15, Glenbard East High School-42; Wheaton Academy-7, IC Catholic High School-42; and Bartlett High School-40, Glenbard South High School-14.
West Chicago resident Lisa Weier was featured in an article in the Sunday, September 15, 2019, issue of the "Daily Herald." She was one of the more than 100 persons who participated in the Over the Edge fundraiser hosted by Operation Support Our Troops. Entrants paid more than $1,000 to repel down the side of 13 stories of the Hotel Arista in Naperville.
At the Monday, September 16, 2019, City Council meeting, Mayor Ruben Pineda announced Ward 7 Alderman Bonnie Gagliardi submitted her resignation due to job responsibilities.
My email address is merleburl@earthlink.net.