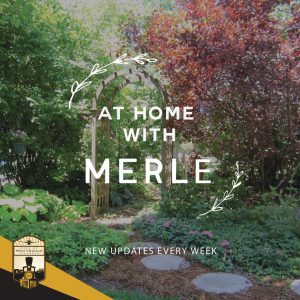 Excitement and anticipation are the words to describe the audience attending the sixth Annual Miss Mexican Heritage Scholarship Pageant Friday, September 14, 2018, at DuPage County Fairgrounds. As the time for the announcement drew near, not only the contestants but also family and friends held their breaths in nervous anticipation,
"And Miss Mexican Heritage is (drum roll) Rosci Olvera, who represented Jalisco. She is 20 and a junior at North Central College in Naperville,  where she is a Communications major. She aspires to be a lawyer. Olvera won a $1,000 scholarship.
First Princess is Lizbeth Acevedo, who represented Zacatecas. She is 18 and a freshman majoring in Criminal Justice. Acevedo received a $750 scholarship.
Second Princess is Bianca Guzman, who represented Guanajuato. She is 20 and is in her second year at Joliet Junior College and wants to become a dentist. Guzman won a $500 scholarship.
Other contestants were Andrea Torres, age 20, who represented San Luis Potosi and Clarisa Bueno, age 20, who represented the state of Durango.
Judging included attributes of education, poise, and expression. Prior to the event the judges interviewed the young women, assessing them on quality of answers, technicalities of speech, emotion and personality and overall interpretation, plus read the written research papers.
During the pageant itself, there were two areas of activities for judging. One involved the contestants choosing the costume of the state in Mexico they represented and giving a three-minute presentation of its food, terrain, culture and traditions. The final judging was the Evening Gown Competition. Prior to the pageant the contestants were judged on their research papers and personal interviews. Although not in the judging criteria, the contestants along with the folkloric dancers from the Dance Club at West Chicago Community High School, performed two dances.
The contestants received other recognition, which included photogenic to Rocio Olvera (there were 130,000 hits for the online voting) and Congeniality to Bianca Guzman (the contestants vote for the individual).
Assisting the young women to prepare for the event were Evelyn Canabal, West Chicago resident and owner of Professional Development Services, public speaking coach; Tom Tawney, interview coach; Omar Espinosa of Republic Bank, financial and money management coach; Jacqueline Comacho-Ruiz of Fig Factor Foundation, motivational coach; Carolina Ocampo of Maria Bonita Modeling Agency, posture and modeling coach; Mary-Megan Kelvin, research and writing coach; Maria Deleon Manzo, politics coach; and Joaquin Jolia, folkloric dance instructor.
The emcee was Maria Deleon Manzo, Senior Outreach Coordinator for Congressman Bill Foster (D-IL 11). The tallier was Mark Duazo, Accounts Payable Specialist at Schmitz & Bickenback. Mariachi Aztlan provided the musical entertainment.
The 2017 royal court of Bianca Reyes, Miss Mexican Heritage, and Vanessa Delgado, Second Princess, gave their farewell speeches. It is always amazing to see how much the young women have matured and have so much self-confidence.
There also was a presentation of awards to members of the community. Kristina Davis, Assistant Superintendent for Learning in West Chicago Elementary School District 33, received the Heritage Vanguard Award, Omar Espinosa, Vice President Branch Sales Manager of Republic Bank, was the recipient of the Impact Prosperity Award. There were three recipients of the Lifetime Community Service Award. West Chicago resident Jose Gustavo Nieto was one of the recipients.
Attending the ceremony were Mayor Ruben Pineda and City Clerk Nancy Smith.
The mission of Mexican Cultural Center-DuPage, a not-for-profit community organization based in West Chicago, is to encourage and promote heritage through cultural, ethnic and civic activities designed to educate the Mexican community and the community at large.
Executive board members are Fernando Ramirez, President; Sara Phalen, Vice President; Lizette Ramirez, Secretary; Jackie Gutierrez, Treasurer; and Omar Espinosa, Community Outreach. Other Board Members are Kristina Davis, Fil Guipoco and Thomas Tawney.
Sponsors of the event were Daniel And Associates Real Estate, Republic Bank and Supermercado Tampico. (www.merleburl.com)
AROUND AND ABOUT
West Chicago once again is participating in the Move with the Mayor Challenge, an initiative of the National Forum for Heart Disease & Stroke Prevention, in the month of September. The City of West Chicago and Healthy West Chicago are in partnership for this event .The community walks are planned for four Saturdays. The fourth walk is Saturday, September 22, at Turner School, 750 Ingalton Avenue. There are raffle prizes of children's activity games and games such as hula hoops, balls, and jump ropes.
Wayne/Winfield Area Youth/Family Services offers hour-long computer classes for senior citizens, 27W031 North Avenue. Not only do seniors learn basic skills, but also have the opportunity to socialize. The fee is $2. Reservations are required and may be made by calling (630) 231-7166. Beginner classes are at 1:00 p.m. Tuesdays. "Uploading Pictures to Facebook" class is at 4:00 p.m. Monday, September 24, 2018.
The West Chicago Public Library holds a Job Interview Workshop at 6:00 p.m. Wednesday, September 26, 2018 in the small conference room, 118 West Washington Street. Job recruiter Bob Schlacks discusses job interviews, including what to do before and after the interview, the importance of appearance and non-verbal communication, the different types of interviews, plus other commonly asked questions. To make a reservation, call adult services department at (630) 231-1552, extension 4
League of Women Voters of Wheaton host a Meet and Greet Spirit Rally at 5:30 p.m. Thursday, September 20, 2019, on the lawn in front of the McCormack House in Cantigny Park, 1S151 Winfield Road in Wheaton. Attendees meet the candidates and ask questions. There also are games, crafts and face painting for children and local school bands provide musical entertainment. There is snack food available for purchase. Invited candidates include Illinois State Representatives from Districts 41, 42, 46, 48, and 49, Illinois State Senate Candidates from Districts 21, 23, and 24, DuPage County Board Candidates from District 4 and 6, School Superintendent, County Chairman, Sheriff, County Clerk, County Treasurer, Forest Preserve President, Forest Preserve District 6, 18th Circuit Court, US Congress candidates from Illinois-6 and Illinois Governor candidates.
League of Women Voters of Wheaton includes West Chicago, Warrenville, Winfield, Wheaton and Carol Stream. The League of Women Voters is a non-partisan organization that does not support or oppose any political party or candidate, but whose purpose is to promote political responsibility through informed and active participation of citizens in government.
For more than 25 years, the First United Methodist Church of West Chicago has provided a site for Public Assistance to Deliver Shelter every Thursday evening to Friday morning from October through May. This is a multi-church effort and new volunteers are needed each year to provide a safe haven for the homeless living in DuPage County. There are a variety of on-site and off-site tasks that need to be completed each week. Shift volunteers are asked to serve one shift each month
The first shift is from 6:30 to 9:00 p.m. and involves setting up the church to act as a shelter and serving dinner to the majority of the guests.
The second shift is 9:00 p.m. to 1:00 a.m. and involves serving dinner to any late arrivals, cleaning up after dinner, making lunches and washing the guest's laundry.
The third shift is 1:00 to 5:00 a.m., which has the primary responsibility to monitor the safety of the guests, plus finish up the lunches and laundry, if necessary. There is a dire need of volunteers for this shift.
The fourth shift is from 5:00 to 7:30 a.m. and involves serving breakfast, cleaning up the site and returning to its original state.
Persons also are needed to wash the bed linens and provide support for the food coordinator. Food volunteers help out once a month and laundry volunteers wash linens every other month.
An orientation for new volunteers is at 7:00 p.m. Thursday, September 20, at the Church, 643 East Washington Street. To volunteer call Brian Hendricks at (630) 333-0640 (cell), (630) 840-2448 (work) or (630) 231-7532 (home) or email hendricks@fnal.gov.  (www.merleburl.com)
To open its ninth season, Gallery Theater presents "Brownstone" by Catherine Butterfield. Performances are at 7:30 p.m. Friday and Saturday, September 21, 22, 28 and 29, 2018 and at 3:00 p.m. Sunday, September 23 and 30, 2018, in the theater, 128 Main Street. The ticket price is $16, $14 for senior citizens (age 65 and over) and students with ID. To make a reservation, call (630) 234-5919, email www.gallerytheaterstudio.com or the website http://gallerytheaterstudio.com/product/brownstone.
Three points of time converge in a New York Brownstone, spanning eighty years and encompassing the lives of three pairs of people in the time periods of 1937, 1978 and 1999. They are newlyweds Stephen and Davia, who long to move to Paris; aspiring actresses Maureen and Deena, who struggle to get their big break; and engaged couple Jessica and Jason, who find their relationship complicated by an unexpected pregnancy. With the only thing in common is the roof over their head, the six characters share the New York experiences of compromising ambition, falling in love and making memories.
Members of the cast are Jess Smith, Matt Hellyer, Victoria Finlay, Elizabeth Keller, Zoe Detlaf and Kevin L. Smith. The director is Gail Cannata. (www.merleburl.com)
Gallery Theater holds auditions for its next presentation, "The Last Romance" by Joe DiPietro. Auditions are from 6:30 to 8:30 p.m. Sunday, September 23, 2018 from 7:00 to 9:00 p.m. Monday, September 24, 2018, at 129 Main Street. The director is Janet Gilleland. Prepared monologues are encouraged; auditions are sides from the script. Performances are at 7:30 p.m. Friday and Saturday November 9 and 10, and 16 and 17, and at 3:00 p.m. Sunday, November 11 and 18, 2018. To schedule an appointment, email galleryauditions@gmail.com.
Ralph is a lonely widower, who unexpectedly has a second chance at love. He attempts to woo the elegant, but distant Carol.  Defying Carol's reticence, and his lovely sister's jealousy, Ralph embarks on the trip of a lifetime and regains a happiness seemed all but lost.
The play needs three mature actors, who can play characters who have moved into the "September of their years," and a singer, who is comfortable with performing short pieces from various operatic arias.
Carol is proper, well dressed and owner of small dog. She is shy, emotionally closed-off and does not readily talk to strangers
Ralph is vigorous and full of life. Although he is rough around the edges, he is charming. He is a frustrated opera singer, who once imagined himself singing on stage. Ralph does not own a dog, but one day finds himself sitting in a dog park. There he sees Carol and begins his pursuit of her.
Rose is Ralph's older sister. When she was younger, her husband disappeared in the middle of the night. She has never adjusted to this and has not forgiven her husband.
Young man represents a young Ralph and delivers several arias, including one for Leoncavalo's Pagliacci.
As part of its Small Business series, the West Chicago Public Library District holds Score: General Business Discussion Round Table at 6:30 p.m. Wednesday, September 26, 2018, in the small conference room, 118 West Washington Street. Score Mentor George Safford, a West Chicago resident, is the moderator. It is geared for those starting a new business or owners of existing small businesses. To make a reservation, call the adult services department at (630) 231-1552, extension 4. In the lobby is a giant mural of the WCPSD logo, which the library is asking patrons to fill in with thought of what the library means to them.
Winfield Township holds it Recycling Extravaganza from 9:00 a.m. to noon Saturday, September 29, 2018, at the Township Road District Facility, 30W575 Roosevelt Road. New this year is recycling for old latex and oil-based paint by Epaint Recycling Service, who us accepting cash or credit card. The charges for latex paints are $1 for a one-quart can, $2 for a one-gallon can and $10 for a five gallon pail. Charges for oil-based paints are $4 for a one-quart can, $8 for a one-gallon can and $20 for a five gallon pail. PROSHRED Security provides on-site shredding of confidential paper documents. There is a limit of three boxes. DuPage County provided partial funding for this service. Among the acceptable miscellaneous items are cell phones, old flags, eye glasses, fire extinguishers, office furniture, clothing and musical instruments. Included among electronic items are computers, televisions, telephones and keyboards. Scrap metal items include gutters, metal hangers, metal lawn furniture, metal shelving, metal wheelbarrows and radiators. (www.merleburl.com)
West Chicago Public Library District celebrates the 25th Anniversary of its location at the current site, 118 West Washington. To honor this event, there are several programs.
The celebration event is from 5:00 to 8:30 p.m. Friday, October 5, 2018. Mariachi los Raymos de Leman Middle School and Fox Valley Orchestra's New Vintage Strings provides the entertainment. Other activities include a photo booth, a library scavenger hunt with prizes for the winners and a presentation to the winners and finalists of the library card design contest.
One program is Fine Free Tokens. When persons attend a library program, they receive a token valued at 25 cents, which can be used to pay down library fines. The tokens are good until October 4, 2019.
In the lobby is a giant mural of the WCPSD logo, which the library is asking patrons to fill in with thoughts of what the library means to them. There are colored note cards for patrons to use. The cards then are posted on the mural.
Project HOPE, the Birth to Three Program at West Chicago Elementary School District 33, currently has openings for eligible families who are expecting a baby or have children under the age of three. Participants in the program meet other families in the community, learn strategies to maximize the first three years in a child's life and connect with community resources. For further information, call (630) 473-0778.
The consolidated election for officials in the City of West Chicago, West Chicago Public Library District, West Chicago Elementary School District 33, Community High School District 94, and Benjamin School District 25 is Tuesday, April 2, 2019. The candidate election packets are available at the respective taxing body locations, except for schools. School board candidates must either pick up packets at the DuPage County Election Commission, 421 North County Farm Road in Wheaton, or go the commission website http://www.dupageco.org/election to obtain the forms. The telephone number for the election commission is (630) 407-5600. Packets include information sheets, nominating petitions, statement of candidacy, loyalty oath (optional), and a statement of economic interest to be filed with the DuPage County Clerk. All candidates must be 18 years and older, a registered voter and a resident of the respective taxing body.
City of West Chicago positions open are four-year terms for one alderman in each of the city's seven wards, plus three unexpired two-year terms. These are Ward 2, currently held by Heather Brown; Ward 5, currently held by Matt Garling; and Ward 6 due to the resignation of George Garcia. Packets are available from 8:00 a.m. to 4:30 p.m. Monday through Friday at City Hall, 475 Main Street.
In the West Chicago Public Library District, there are four four-year positions open for the Board of Trustees. Packets are available from 9:00 a.m. to 9:00 p.m. Monday through Thursday and from 9:00 a.m. to 5:00 p.m. Saturday and Sunday at the library, 118 West Washington Street.
West Chicago Park District has two six-year terms and one three-year unexpired term open for the Board of Commissioners. Packets are available from 8:30 a.m.to 5:00 p.m. Monday through Friday at the ARC, 201 West National Street.
In West Chicago Elementary School District 33, there are three four-year seats open for the Board of Education. In Community High School District 94, there are three four-year positions and one two-year unexpired position open for the Board of Education. In Benjamin School District 25, there are three four-year term positions available. Currently filling these seats are Jodi Krause, Tammy Mastroianni and Lisa Willuwiet.
The first day for filing election packets is Monday, December 10. The last day for filing is at 5:00 p.m. Monday, December 17.
Deepest sympathy is expressed to the family of Steven Ray Scott, who at the age of 58 passed away Saturday, September 8, 2018.
Sincere sympathy is extended to the family of Maria A. Zeisler, who at the age of 76 passed away Thursday, September 13, 2018.
Associated Fire Fighters of Illinois Local 3970 and International Association of Fire Fighters Honor Guard members Mike Meyers and Nick Bullerli represented the West Chicago Fire Protection District for the 2018 IAFF Fallen Firefighters Memorial Service recently held in Colorado Springs, Colorado. They made the trek up Pike's Peak to fly both the flags of Local 3970 and the WCFPD.
The Fallen Fire Fighters Memorial honors the sacrifices made by IAFF members who have given their lives in the line of duty. The granite Wall of Honor lists the fallen fire fighters from the United States and Canada.
Congress created the National Fallen Firefighters Foundation to lead a nationwide effort to honor America's fallen firefighters. Since 1992, the non-profit Foundation has developed and expanded programs that fulfill that mandate. The mission of the National Fallen Fire Fighters Foundation is to honor and remember America's fallen fire heroes and to provide resources to assist their survivors in rebuilding their lives and work within the Fire Service Community to reduce firefighter deaths. Per the website, Congress created the National Fallen Firefighters Foundation to lead a nationwide effort to honor America's fallen firefighters. Since 1992, the non-profit Foundation has developed and expanded programs that fulfill that mandate. (www.merleburl.com)
Senior citizens attending the West Chicago Park District's Annual Lasagna Cookoff tasted the creative recipes of Park Commissioners Frank Lenertz and Courtney Voelz, and staff member Kevin Lester. The winner this year was Voelz.
At the third annual Back to School Supply event, co-hosted by WeGo Together for Kids and PNC Bank, held August 18 and 23, 2018, 242 students picked up school supplies. This is an increase of 28 students from last year. For the second year, Target donated 100 $100 gift cards for West Chicago Elementary School District 33 students. Helping make the event successful were United Way Partners, PNC Bank and Pitney Bowes, Domtar Corporation SCARCE, Pheasant Run Resort, St. Andrew Lutheran Church and FaithBridge Church. (www.merleburl.com)
This is a wrap-up of Homecoming 2018 at West Chicago Community High School. Homecoming King was Jay Ratphimpha and Homecoming Queen was Emelin Cross.  In the Varsity Soccer game against Kennedy High School, the Wildcats won with a score of 3-1 in the Varsity Football game, West Chicago lost to Larkin High School with a score of 26-36. (www.merleburl.com)
In its Friday, September 15, 2018, football game against St. Francis High School, Wheaton Academy lost with a score of 20-9.
Reginald J. Bass and Associates hosted a New Office Open House Reception for Primerica, 102 Main Street. Sara and Andrew Bass are the Office Managers. Primerica is the largest independent financial services marketing organization in North America and has the goal of creating financially independent families.
My email address is merleburl@earthlink.net.