Labor Day is a federal holiday in the United States celebrated on the first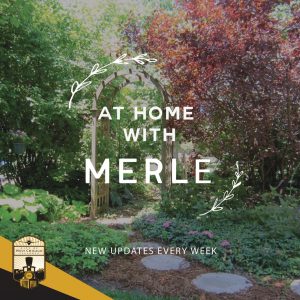 Monday in September to honor and recognize the American labor movement and the works and contributions of laborers to the development and achievements of the United States. It was created by the labor movement in the late nineteenth century and became a federal holiday in 1894. This year it is Monday, September 7, 2020.
In the late 1800s, at the height of the Industrial Revolution in the United States, the average American worked 12-hour days and seven-day weeks in order to earn a basic living. Despite restrictions in some states, children as young as five or six toiled in mills, factories and mines across the country, earning a fraction of their adult counterparts' wages. Many workers faced unsafe working conditions with insufficient access to fresh air, sanitary facilities and breaks.
As manufacturing grew, replacing agriculture, labor unions, which had first appeared in the late eighteenth century, grew more prominent and vocal, organizing strikes and rallies to protest poor conditions and compel employers to renegotiate hours and pay. Many of these events grew violent, including the Haymarket Riot of 1886 when several Chicago policemen and workers were killed. On September 5, 1882, 10,000 workers took unpaid time off to march from City Hall to Union Square in New York City, holding the first Labor Day parade in US history.
Celebrating a "workman's holiday" on the first Monday in September became popular in other industrial centers with many states passing legislation to recognize the holiday. Congress did not legalize the holiday until 12 years later after a momentous strike hit the country. On May 11, 1894, employees of the Pullman Palace Car Company in Chicago went on strike to protest wage cuts and the firing of union representatives. On June 26, the American Railroad Union, led by Eugene V. Debs, called for a boycott of all Pullman railway cars, crippling railroad traffic nationwide. After these two events, and wanting to appease the American workers, Congress passed an act making Labor Day a legal holiday in the District of Columbia and the territories. On June 28, 1894, President Grover Cleveland signed it into law.
Although Labor Day celebrations are limited this year due to COVID-19, the meaning of the holiday is the same. (merleburl.com)
AROUND AND ABOUT
On September 2, 1850, the Pioneer Steam Engine left West Chicago, then called Junction, and headed to Batavia – the first run of the Burlington Route. To celebrate the170th Anniversary of this historic train line, the West Chicago City Museum is giving free craft kits to families from 5:00 to 6:30 p.m. Wednesday, September 2, 2020, at the 1860s Burlington & Quincy depot, 134 Turner Court. Park in the library parking lot, 118 West Washington Street.
College of DuPage offers free online adult English Classes for West Chicago Elementary School District 33 families. Students learn reading, writing, listening and speaking skills; all English language levels offered; and participants are able to rent a computer, if needed. Placement testing information is available by appointment only at Western DuPage Chamber of Commerce, 306 Joliet Street. Dates are Tuesdays, September 2 and 9; Monday, September 14; Wednesday, September 16; Monday, September 21; or Wednesday, September 23. To register, call (630) 943-3697, text (630) 447-9047, or email ELA@cod.edu. (merleburl.com)
With the resignation of Lauren Scanlan, there is a vacancy on Community High School District 94 Board of Education. The person selected serves on the board until April 2021, when the remaining two years of the term April 2023 will be filled by election. Scanlan is moving out of the district as she accepted a position of Assistant Principal with Troy District 30A in the Plainfield area. Applications are due by Friday, September 4, 2020, sent to the attention of the Board President via email to cglunt@d94.org or by mail to 326 Joliet Street, West Chicago IL 60185.
Applications should include a cover letter of not more than one page indicating one's interest for serving on the board and what one considers the strengths and challenges of the district; a resume outlining professional, educational and personal qualifications, plus any school related involvement, if applicable; a list of three personal and/or professional references, with contact information; and contact information including home address, telephone number, and email address. Applications are subject to disclosure under the Illinois Freedom of Information Act. The successful applicant must file a Statement of Economic Interests with the DuPage County Clerk following the appointment.
Applicants must be a United States citizen, be at least 18 years old, be a resident of Illinois and District 94 for at least one year, be a registered voter, not be a child sex offender, not hold another incompatible public office, not have a prohibited interest in any contract with the district and not be a school trustee.
"Stitched Together," a fabric art display by Patty Koenigsaecker and Sharon Malec, is the exhibit for the months of September and October 2020 at Gallery 200, 103 West Washington Street. The exhibit begins Friday, September 4. Due to the COVID-19 pandemic, there is no artist's reception, but the exhibit will be online. Gallery hours are from 2:00 to 6:00 p.m. Fridays and from 10:00 a.m. to 2:00 p.m. Saturdays. Social distancing is followed and masks are required.
The two women met at a gathering of art quilters almost twenty years ago and their friendship developed. For quite a few years, they have been getting together to challenge themselves to try new techniques. This exhibit highlights some of the artwork the visits have inspired.
Koenigsaecker always had an interest in telling stories and interpreting her feeling in cloth color and light. She has a Bachelor of Arts in art education and taught art classes for ages three through college; Her Masters in Fine Arts was in theater design, spending most her adult life designing costumes, scenery, lights and sound for theatrical productions. In retirement she moved to working two dimensionally, She uses color, value, texture and pattern often exaggerated or theatrical ways to achieve her goals. The concept of layering different materials to explore new effects fascinates her: this layering is seen in her fiber and pastel work.
Malec began quilting in 1992, making traditional quilts, but gradually turned to making contemporary art quilts. Her interest in animals and nature helped to mold her unique style. She started exploring other types of fiber, especially wool. She began making wool felt plus hand spinning wool yarn, silk paper making, free form crochet and tapestry weaving. Much of her current work incorporates several of these fiber art techniques. Malec explained she enjoys the warm, friendly feeling of working with fiber and the possibility of turning "a pile of fluff" into beautiful yarn of a colorful piece of felt which can be made into unique art. (merleburl.com)
First United Methodist Church of West Chicago, 643 East Washington Street, now holds Sunday worship services at 9:30 a.m. inside the church. To make a reservation, visit firstumcucc.org. Services still are available online
St. Andrew Lutheran Church, 155 North Prince Crossing Road, holds outdoor Sunday Worship services beginning September 6, 2020. English service is at 10:00 a.m. and Spanish service is at noon.
In place of Sunday, September 6, 2020, morning worship services, Community Fellowship Church, 28W340 North Avenue, is having a 4:30 p.m. service outside on the hill. Persons need to bring their own chairs/blankets. Social distancing required. After the service, attendees can bring their own picnic meal. (merleburl.com)
The Twisters Band performs at Hawthorne's Backyard Bar & Grill, 1200 West Hawthorne Lane, from 6:00 to 9:00 p.m. Sunday, September 6, 2020. To make a reservation call (630) 293-6700. (merleburl.com)
West Chicago Public Library offers Bluemoon Craft at noon every Monday on Facebook, www.facebook.com/wcpld/. Crafts are geared for teens and adults. The craft for September 7, 2020, is tape resets water color painting. No registration is necessary.
Brush pick up for this month begins Tuesday, September 8, 2020.
The first day of school for grades first through eighth in West Chicago Elementary School District 33 is Tuesday, September 8. The first day for kindergarten is Thursday, September 10. Food distribution for District 33 students takes place from 10:00 a.m. to noon Wednesdays and Fridays at Currier School, 800 Gary's Mill Road and Wegner School, 1180 Marcella Lane, and from 10:00 a.m. to noon and 4:00 to 6:00 p.m. Wednesdays and Fridays at Leman Middle School, 238 East Hazel Street.
West Chicago Public Library offers a virtual Level 1 Microsoft Excel class at 6:00 p.m. Wednesday, September 9, 2020, via Zoom. The instructor is librarian Austin Hall. To register, visit wcpld.info. Also persons wanting to receive the bi-weekly eNewsletter can do so on the library website. (merleburl.com)
West Chicago Park District hosts a Family Fun Night from 6:30 to 8:30 p.m. Friday, September 11, 2020, at the ARC Center, 201 West National Street. There are a variety of activities geared for 6 to 12 year olds. Pizza, dessert and drinks are served. The cost is $5 per person for residents, $7 per person for non-residents. To make a reservation, visit www.we-goparks.org/special-events.
Saturday, September 12, 2020, is the day the West Chicago Historical Society normally would hold its annual Ice Cream Social and Silent Auction. Due to COVID-19, this is not possible this year. However, the expenses and upkeep for the 103-year old Kruse House Museum continue. The West Chicago Historical Society oversees the care of the Kruse House Museum, a 1917 four-square home depicting the Fred Kruse family. The 501(3)c organization is a separate entity from the West Chicago City Museum, and receives no funding from it or the City. Thus the Society is "hosting" a non event fundraiser and requesting a $5 donation or more. To make a donation, mail it to West Chicago Historical Society, P. O. Box 246, West Chicago, IL 60186-0246 or donate on the Society's website, www.krusehousemuseum.org. As a side note, The Society is fortunate to have the West Chicago Garden Club maintain the gardens and Chuck Strayve to provide the lawn care. (merleburl.com)
In partnership with Cantigny Park, the League of Women Voters of Wheaton hosts a Civics Awareness program at 7:00 p.m. Thursday, September 17, 2020, via Zoom. Dr. Carolyn J. Lukensmeyer presents the program, "Building Trust – How we can learn to restore trust with others." She discusses ways to rebuild trust in personal and civic relationships at a time when people are distrustful of the government, of media, and each other. Lukensmeyer is Director Emerita of the National Institute for Civil Discourse and America Speaks. She has spent a career in public service and has extensive background in the workings of government and how Americans can interact and make an impact within the political structure. To make a reservation visit my.lwv.org/illinois/wheaton/calendar/civic-awareness. A zoom link to access the presentation is sent two days prior to the event.
League of Women Voters of Wheaton includes West Chicago, Warrenville, Winfield, Wheaton and Carol Stream. The League of Women Voters is a non-partisan organization that does not support or oppose any political party or candidate, but whose purpose is to promote political responsibility through informed and active participation of citizens in government.
West Chicago Park District offers free Zumba classes for families, in person or on line. Classes take place at 5:00 p.m. Mondays. In-person class sizes are limited due to social distancing classes guidelines. Virtual classes are streamed of the in-person class from the ARC Center, 102 West National Street. To register, visit we-go-arks.org/registration. (merleburl.com)
Will Coix of Power Boxing & Fitness offers a free family friendly Boxing Fitness class at noon on Saturdays, in person at 901 Atlantic Drive, or online. To register, visit https://forms.gle/VdqtZkvGK8PGsmS57. (merleburl.com)
During the month of September, the City of West Chicago sponsors a "Distance Socially, Eat Locally" Campaign. Part of the event includes 10 gift card giveaways valued at $25 each. To enter for a chance to win and help support local restaurants, persons need only to "like" and follow the City of West Chicago Facebook page. Some of the restaurants are Augustino's Rock & Roll Deli & Grill, The Bunker, Biscuits and Gravy, Bobo Coffee, or Dragon II To participate persons like and follow the City Facebook page, www.facebook.com/CityofWestChicago/, to see when the giveaways go up to discover if they want to enter that given giveaway. Each one is a different restaurant.
Also there is Bingo game, in which there is the chance to win one of three $100 gift cards to a downtown restaurant. The bingo card is on the City's Facebook page. The rules are to complete five squares in a row, horizontal, vertical or diagonal, with purchases made at a local West Chicago restaurant, and marking the square when completed. When applicable, participants take a photo. The completed card and supporting proof is sent by email to specialevents@westchicago.org or put in an envelope stating Special Events Bingo and put in the drop box at City Hall, 475 Main Street. Participants completing the entire card receive an extra five entries in the drawing. The deadline is Thursday, October 1. For more information, email specialevents@westchicago.org. (merleburl.com)
Healthy West Chicago once again partners with the National Forum for Heart Disease and Stroke Prevention for the 2020 Move with the Mayor Challenge in August and September. Due to COVID-19, the format is different this year. Made possible with a donation from Jacobs Engineering Group in West Chicago, the MWTM Walking Challenge makes it possible for persons to participate in the activities. Using the activation code, "moviechicago17," persons can download it from the App Store on their personal device. Users then may pair the app with their choice of activity trackers such as Fitbit, Gamin, Apple Watch or those built into their Smart devices. The app collects data on personal steps logged, distances walked and ranking among the participants. For the list of planned activities, visit www.healthywestchicago.org/move-with-the-mayor.
The Photo Contest is a segment of the Move With the Mayor event. Persons submitting a selfie, picture or video of themselves or family being physically active are entered into a drawing for a $25 gift card to Dick Pond Athletics, Inc. The City and HWC will share them individually on their websites or social media accounts and feature them collectively in a slideshow at the conclusion of the challenge.
Mayor Ruben Pineda is in a friendly walking competition with Bartlett, Glen Ellyn, Glendale Heights and Hanover Park. Residents can participate by tracking on the City Team through the MWTM walking challenge app. To join, visit hekahealth.com/westchicago, download the app, complete the in-app registration and then pair with activity device. Participants document progress on social media Move with the Mayor. For further information, email info@hekahealth.org. (merleburl.com)
Zoeie Kreiner recently started a not-for-profit organization, Support Over Stigma. It is a group of veterans, parents of veterans and professionals whose main goal is to remove the stigma that comes with seeking help for mental health issues, especially PTSD. Secondly, it provides resources and tools to support active duty military, veterans, first responders and their families, especially those battling PTSD and homelessness. Its third goal is to educate the public about the dilemmas those with PTSD struggle with and get them the help they need. The organization is looking for opportunities to speak with groups, such as veteran/military groups, Rotary Clubs, Lions Clubs and churches. For further information call (630) 492-0308 or visit www.SupportOverStigma.org.
DuPage County District 6 Board Member Sheila Rutledge and Wayne Township Food Pantry sponsor a Diaper Drive for disposable and cloth diapers for adults and infants. Formula and wipes also are needed. The two nearby drop off locations are inside the restaurant entrance at Hawthorne's Backyard Bar & Grill, 1200 West Hawthorne Lane; and Wayne Township, 27W031 North Avenue. (merleburl.com)
Seeing a lower volume of traffic, the DuPage County COVID-19 testing site, 401 North County Farm Road, changed its hours to 7:00 a.m. to noon, Mondays through Fridays, or until testing capacity is reached. (merleburl.com)
It is time to get counted—in the 2020 Census. Households can do the census online, mail the paper questionnaires, if one was received, or call. US Census Bureau workers now are going door-to-door to count people who have not responded to earlier communication attempts. Field Data collection is scheduled to conclude by Wednesday, September 30, less than 40 days. All census takers have government ID badges with their photographs, US Department of Commerce watermarks and expiration dates. If no one is at home when a census worker visits, the employee will leave a notice with information about responding on line at 2020census.gov or by phone at (844) 330-2020. Also accepted are responses by mail.
The US Constitution mandates that everyone in the country is counted every 10 years. The reasons it is important that everyone be counted include redistricting, fair representation and the distribution of $675 billion in federal funds. The purpose of the census is to gather statistical information. Information on individuals is not shared or released. (merleburl.com)
The DuPage County Health Department developed a dashboard to provide information on the total number of people, in DuPage County, who have tested positive for COVID-19. In addition, the dashboard includes a map which shows the distribution of reported cases by municipality and is updated at 4:00 p.m. daily. DuPage County's "COVID-19 Dashboard" is a one-stop-shop for all the information it offers including a town-by-town breakdown of cases. As of 4:00 p.m. Monday, August 31, 2020, there were 1,026 cases. It is important to remember to follow the social distancing order, wear masks and wash hands. (merleburl.com)
To keep residents aware of community COVID-19 updates, the City has posted West Chicago's COVID-19 COMMUNICATIONS CENTER on its website, www.westchicago.org. Also included are the weekly updated messages from Mayor Ruben Pineda. It is located on the upper left-hand side in red. Clicking on this, residents can see the latest information.
Sincere sympathy is extended to the family of Alberto Quintero Martinez, who passed away Saturday, August 15, 2020.
Deepest sympathy is expressed to the family of Charles A. Scheckel, Jr., who at the age of 95 passed away Tuesday, August 25, 2020.
Sincere sympathy is extended to the family of Jose H. Muñoz, who at the age of 84 passed away Monday, August 30, 2020.
Deepest sympathy is expressed to the family of Dorothy Kerner, who passed away Monday, August 31, 2020.
After serving with the West Chicago Police Department for 30 years, Officer Michael Makofski retired Tuesday, August 25, 2020. (merleburl.com)
Former West Chicago resident, Brad Sabathne, son of Dave and Diane Sabathne is the new drummer in Fueled by Emo, a tribute to Punk Rock Fall Out Boy and Paramore. Brad has played for other bands such as Rack and the Riddler and The Stix. (merleburl.com)
DuPage League of Women Voters members celebrated the centennial of the 19th Amendment with DuPage County Board members and Illinois State Senators and Representatives Wednesday, August 26, 2020, at Cantigny Park. (merleburl.com)
Alex Molina is the new seminarian intern at St. Andrew Lutheran Church. He currently is studying at Warsburg Theological Seminary in Dubuque, Iowa. He is enrolled in the Theological Education for Emerging Ministries program. He has two classes left, one this fall and the other in spring. He and his wife Doris have two children, Roberto Jose, five years old, and Dorian Roberto, one year old. (merleburl.com)
A second community garden has grown in size. Located on the grounds of First United Methodist Church, the first two raised beds were made by Boy Scout Troop 21 before it was suspended. West Chicago residents and Methodist church members, Judith and Michael Horsley, planted peppers and tomatoes to be donated to Neighborhood Food Pantries in West Chicago. Working with Healthy West Chicago, GardenWorks Project and People Made Visible, Judith Horsley submitted a grant for the expansion to EarthKeepers. EarthKeepers is a training program to equip United Methodists in the United States for environmental stewardship. She received notification of approval of the grant in the amount of $4,993 in December 2019 with the stipulation the build take place between January and December 2020.
However, with the start of the COVID-19 pandemic and state-regulated guidelines in March 2020, the plans to build the raised gardens were put on hold. When the guidelines eased in August 2020, the plans to build sprouted up anew, taking root August 8. AnneMarie Bianchi arranged for volunteers from Northwestern Medicine, Jeannie Iseman coordinated the transfer of materials from GardenWorks Project resource center to the church and Carly Smitherman of Healthy West Chicago coordinated the build. Seven of the eight new beds are planted with recently donated Cabbage and Swiss Chard seedlings left over from The GardenWorks Project Fall Seedling Sale, along with cucumber and winter squash seeds provided by the Horsley's. The harvested produce will be donated to the food pantry. The Methodist church looks forward to hosting families to garden in 2021.
The other community garden is located in St. Michael's United Church of Christ property, located across the street from the church on West Washington Street. Alex Golovin is the coordinator of this garden. (merleburl.com)
My email address is merleburl@earthlink.net.