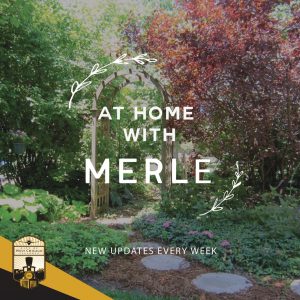 Time is flying by. It is hard to believe it almost is the end of September. Homecoming quickly approaches. Fall Fests bring forth the foods of the season—apples, cider. and apple cider donuts. Stores have Halloween and Thanksgiving decor and some are putting up Christmas. Almost makes one forget which holiday is coming. Enjoy the activities taking place in our community.
AROUND AND ABOUT
West Chicago Garden Club meeting is Thursday, September 23, 2021, at St. Andrew Lutheran Church, 155 North Prince Crossing Road. Short business meeting is at 7:00 p.m. and followed by program at 7:15 p.m. Diane Blazek, Executive Director of All-America Selections and National Garden Bureau in Downers Grove, presents "All-America Selections: What's Old is New Again." She discussed the AAS Trials and Display Gardens, and showing some of the  varieties.
            For more than 30 years, Blazek has been immersed in gardening both personally and professionally. She brings a passion to the subject based on a history in the field of horticulture publishing as well as a love for gardening and culinary exploration of the commercial side of the industry with consumers via the live focus groups called Consumer Buzz Live! She also managed Ball Publishing's entry into consumer garden book publishing. All-America Selections is a 90 year-old not-for-profit, organization with almost 1000 varieties of flowers and vegetables that have been declared as AAS Winners over the years. (www.merleburl.com)
WeGo Drama continues their season by bringing Marvel Comics to life with Marvel Spotlight: "Squirrel Girl Goes to College" at 7:30 p.m. Friday and Saturday, September 24 and 25, 2021, in the auditorium at West Chicago Community High School, 326 Joliet Street, Entrance F. Ticket price is $5 for students and $8 for adults .Tickets are available at the door or at wegotheatre.com. Proper masks are required for all audience members.
This Marvel Spotlight play tells the story of Squirrel Girl as she battles the forces of Doctor Doom and M.O.D.O.C. while making true friends in college. Karen Zacarias, one of the most produced playwrights in the nation, wrote the play. She is a Latina playwright who was born in Mexico in 1969. She is known for her play "Mariela in the Desert," which was the winner of the National Latino Playwriting Award and a finalist for other prizes.
Cast and crew are Kenya Bahena, Alex Bradley, Ava Fini, Christina Guo, Enaya Kazmi, Nirali Kadakia, Vincent Lamantia, Grace Miller and Vincent Ross. Others are Katherine Vander Plaats, and Olivia Wesling, Hannah Brown, Carolyn Fleming, Mikail "Kai" Herrera, Elizabeth Hurley, Leah "Avery" Moffatt, Elizabeth Ryan and Jazmin Wilkins.
Mark Begovich; is the director. Technical direction is by Christopher Jensen. Costumes are by Clare McKelleston; and hair and make-up is by Jaime Elsa. "Marvel Spotlight:  Squirrel Girl Goes To College" is presented through special arrangement with Concord Theatricals, New York. (www.merleburl.com)
As part of Move With the Mayor and to celebrate World Heart Day, Mayor Ruben Pineda and Healthy West Chicago host a 30-minute Walk at 9:00 a.m. Saturday, September 25, 2021, through Blackwell Forest Preserve, starting at Currier School, 800 Garys Mill Road. Prizes are raffled for youth and adults. (www.merleburl.com)
Winfield Township holds its annual Recycling Extravaganza from 9:00 a.m. to noon Saturday, September 25, 2021, at the Township Road District Facility, 30W575 Roosevelt Road. Included again is the collection of non-perishable food items for Neighborhood Food Pantries located in West Chicago. There is a $15 cash or credit card only cost per car for electronic devices.  Included among electronic items are computers, televisions, telephones and keyboards. Recycling for old latex paint is by Epaint Recycling Service, who accepts cash or credit card. The charges for latex paints are 50 Cents for a one-pint can, $1 for a one-quart can, $4 for a one-gallon can and $10 for a five gallon pail. Glad Can Recycling provides for the disposal of spray paint at the cost of $1 per can. PROSHRED Security provides on-site shredding of confidential paper documents. There is a limit of four banker boxes. DuPage County provided partial funding for this service. Among the acceptable miscellaneous items are cell phones, old flags, eye glasses, fire extinguishers, office furniture, clothing and musical instruments. Scrap metal items include gutters, metal hangers, metal lawn furniture, metal shelving, metal wheelbarrows and radiators. Items not accepted include hazardous waste, explosives, items containing mercury, air conditioners, batteries, dehumidifiers, fluorescent bulbs, motor oil, refrigerators, tires and smoke detectors. (www.merleburl.com)
We Grow Dreams Greenhouse & Garden Center, 1055 West Washington Street, hosts its Annual Fall Open House from 9:00 to 3:00 p.m. Saturday, September 25, 2021. There is a large variety of fall decorations, which include pumpkins, gourds, corn stalks, hay bales, fall arrangements, cabbage, kale, and mums in 15 colors. Brats and hot dogs are served fresh off the grill, plus apple cider donuts, apple pies, caramel apples and beverages from Sonny Acres Farm and Wind Acres Farm, plus City Bee Savers, owned by West Chicago resident Bill Whitney, sells honey. Master Gardeners have a "Help Booth" to answer gardening questions. Sam Baebler, a member of the Greenhouse team, has his own business, Samojis. He puts his doodle artwork on fun items District 200 Transition Team out of Wheaton/Warrenville has a micro-business, One of a Kind, that the special needs students run, selling unique items
The mission of the greenhouse is to provide people with disabilities the opportunity to lead fulfilling lives and to train and work in a supportive, safe and caring environment while producing and providing products and services to the community. In this pursuit, they honor the concepts of human dignity, respect, hard work, fellowship and friendship. (www.merleburl.com)
"Trains, Trains, Trains" is the children's drop-in craft program hosted by the West Chicago City Museum. It takes place from 10:00 a.m. to noon Saturday, September 25, 2021, at the CB&Q Depot, 134 Turner Court. Craft bags are available on first come, first served basis. For further information call (530) 231-3376 or email wegohistory@gamil.com. (www.merleburl.com)
In honor of Child Passenger Safety Week, the West Chicago Police Department hosts a Child Safety Seat Event from 2:00 to 5:00 p.m. Saturday, September 25, 2021, in the parking lot south of Turtle Splash Water Park at Reed-Keppler Park, 129 West National Street. Police Department certified technicians teach child safety seat safety and laws. The event includes free inspections and installations. (www.merleburl.com)
There is no food distribution Saturday, September 25, 2021, at St. Andrew Lutheran Church.
St. Mary's Catholic Church, 140 North Oakwood Avenue, host  the 2021 Diocese of Joliet World Day of Migrants and Refugees Mass at 10 a.m. Sunday, September 26, 2021. The theme is "Towards an Ever Wider We." Following the Mass is refreshment and a brief program.
To honor Mexican Heritage Month, Mexican Cultural Center DuPage has an exhibit of artwork on display at Gallery 200, 103 West Washington Street. This includes a commemorative dish, which is a gift from the state of Tlaxcala, Mexico. It was made to celebrate the cultural exchange in 2020-2021. The video showed the artist making the dish. Also the graphic art prints of Mexican artist Eduardo Robledo are on display through Thursday, September 30, 2021. (www.merleburl.com)
With the approach of Homecoming 2021 at West Chicago Community High School, there is a full schedule of events starting Monday, September 27, through Saturday, October 2. The theme is "WeGo Through Time," with each class having a Decade theme. Freshman are the 2000s, sophomores are 1980s, juniors are 1960s, seniors are 1970s and staff is 1990s.
With different modes of styles each school day, fashions vary. Monday is PJ Day, Tuesday is Twin Day, Wednesday is Cowboy/Cowgirl Day, Thursday is Neon Day and Friday is the Wildcat Blue and White Day, The Dodgeball Tournament, sponsored by the Business Professionals Association, is Monday in Bishop Gym.
Taking place on the football field, movie nights is Tuesday. Soccer "Pack the Place" vs. Benet Academy is Thursday night. I will highlight the Homecoming Day activities in next week's column.
West Chicago Community High School hosts a Homecoming Community Open House from 5:00 to 7:00 p.m., Friday, October 1, 2021, at the high school, 326 Joliet Street. Entrance B. The event to celebrate the completion of referendum construction Is free and open to everyone. Student ambassadors lead school tours. (www.merleburl.com)
The West Chicago Public Library program, "Historical Pre-Civil War Quilts," is at 7:00 p.m. Thursday, September 30, 2021, via Zoom. Connie Martin is the presenter, who shows more than a dozen hand-crafted pre-civil war quilts. She explains how they were used to signal plans, warn of dangers, indicate how transport might occur or who might help as "friends" on the Underground Railroad. These code meanings were passed down to Martin, a six generation descendant of captured African slaves. To register, visit wcpld.info, under calendar. (www.merleburl.com)
The West Chicago Police Department Explorers are having a Scavenger Hunt at 2:30 p.m. Saturday, October 2, 2021, starting at the Police Station, 325 Spencer Street. Families/groups travel by car around West Chicago solving clues for a chance to win prizes. Members of Explores pass out waivers and rules, and answer questions prior to the start of the race. The event is limited to the first 15 groups to sign up By Wednesday, September 29, 2021. To register, call Officer Robyn Nielsen at (630) 293-2222 or email RNielsen@westchicago.org. Participants must follow all COVID-19 protocols, including wearing masks when talking to others and socially distancing from those not in their groups.
Fall Fest is underway at Sonny Acres Farm, 29W310 North Avenue. There was a preview on Jeff Hoover's program, "Around Town," on WGN-TV. Hours are 11:00 a.m. to 6:00 p.m. Tuesday through Friday for Fresh Farm Store and Amusements and from noon to 6:00 p.m. for Our Kitchen and from 10:00 a.m. to 5:00 p.m. Saturday and Sunday for Fresh Farm Store and Amusements, and from 11:00 a.m. to 6:00 p.m. for Our Kitchen. (www.merleburl.com)
I recently received the following information regarding Community Rumors Resurface. "Legend has it a hex was cast on the woods of West Chicago decades ago leaving behind a great paranormal intrigue for the area.  No one has set foot in the woods since 2009 when access to the forest became restricted following the disappearance of several individuals. The District recently reopened access to the forest to the public and rumor has it that local residents have already begun to hear disembodied screams as well as muffled sobbing and eerie carousel music ringing ominously into the night. Locals claim there is a hex surrounding the haunted woods, often referred to as the "Curse of the Spooky Trail." This urban legend has been passed down from generation to generation within the West Chicago community. Has the curse awakened once again? *Continue reading at https://www.resurrectiontrail.com/. Information gathered from thrilled West Chicago Park District staff members looking forward to the resurrection of this community staple. The story, all names, characters, and incidents portrayed in this press release are fictitious." As more information comes forth, I will have it in my column. (www.merleburl.com)
Girls of Today Leaders of Tomorrow starts its third year of mentorship program. To join, girls must be 8 to 14 years of age. The mission of the not-for-profit organization is to inspire and empower young women to find value within themselves and to achieve the best direction of their lives.
The vision is to have a society of young women, who are confident, independent, and able to motivate future generations. For further information, email infor@girlstoleaders.org and/or visit https://www.facebook.com/GirlsTodayLeadersTomorrow/.
CAPE is seeking artists for instructional, planning and professional development for the fall-spring school year 2021-2022 at West Chicago Elementary School District 33. This is a paid position. The schedule is from 3:30 to 5:30 p.m./4:00 to 6:00 p.m. Monday through Thursday. Persons have the option to work two or four days a week. The artist and the teacher co-plan and co-teach arts integrated curriculum for kindergarten through fifth/sixth through eighth grade. For further information email hannah@xapechicago.org. Chicago Arts Partnerships in Education engages students, inspires teachers, and demonstrates impact by weaving the arts into Chicago area classrooms.
            People's Resource Center is seeking volunteers to help with distribution at the WeGo Together Community Market at Leman Middle School, 238 East Hazel Street. Hours are from 3:30 to 6:15 every Tuesday. Persons must be able to lift 25 to 30 pounds, enjoy working in groups and speaking Spanish would be helpful. If interested or for more information, email Kiya Becket at kbecket@peoplesrc.org or call (630) 682-5402, extension 215
Support our local business. Many varieties of bulbs are available at We Grow Dreams Greenhouse & Garden Center, 1055 West Washington Street, The greenhouse team members grew corn in the field under the Com Ed power lines and some of the less than perfect produce were also picked and taken to Kane Area Rehabilitation and Education for Wildlife by a Master Gardener. K.A.R.E. is an organization that helps rehabilitate injured or orphaned animals, birds and reptiles in our area. (www.merleburl.com)
A COVID-19 vaccination clinic is open from 2:30 to 6:00 p.m. Tuesdays at St. Andrew Lutheran Church, 155 North Prince Crossing Road. The clinic is for persons age 18 and older. To make an appointment, call the church office at (630) 231-3787 or email office@standrewlutheran.net.
A COVID-19 testing site is open from 8:30 a.m. to 12:30 p.m. Tuesdays and Thursdays in a VNA Health Care Mobile at St. Andrew Lutheran Church, 155 North Prince Crossing Road. There is no charge. Appointments are required and may be made at (630) 892-4355 or (847) 717-6455
The DuPage County Health Department developed a dashboard to provide information on the total number of people, in DuPage County, who have tested positive for COVID-19. In addition, the dashboard includes a map which shows the distribution of reported cases by municipality and is updated at 4:00 p.m. daily. DuPage County's "COVID-19 Dashboard" is a one-stop-shop for all the information it offers including a town-by-town breakdown of cases. As of Monday, September 20, 2021, there were 5,041 cases and 53 deaths; this is the number from the beginning of track recording.
To keep residents aware of community COVID-19 updates, the City has posted West Chicago's COVID-19 COMMUNICATIONS CENTER on its website, www.westchicago.org. It is located on the upper left-hand side in red. Clicking on this, residents can see the latest information.
Sincere sympathy is expressed to the family of Kathleen A. Andrini, who at the age of 75 passed away Sunday, September 12, 2021.
Deepest sympathy is expressed to the family of Lori Debra Haneberg, who at the age of 64 passed away Wednesday, September 15, 2021.
Sincere sympathy is extended to the family of Maria Montoya Nieves, who at the age of 65 passed away Friday, September 10, 2021.
On Friday, September 17, 2021, the West Chicago Fire Protection District, assisted by Hanover Park Fire Department, West Chicago Police Department, West Chicago Public Works Department and DuPage County Department of Transportation, responded to investigate a report of a barrel in the intersection of Hawthorne Lane and Powis Road. Additionally, a pungent odor was also reported in the area. Personnel arrived on the scene and located a cut off 55-gallon barrel sitting upright in the middle of the intersection as well as an odor. WCFPD personnel approached the barrel in full protective equipment and identified that the barrel was full and only minimal product had spilled outside of the barrel. Traffic was re-routed around the scene, to avoid spreading the product by vehicle movement in the area.
Hanover Park Fire Department's hazardous materials technicians assisted in identifying the product as unidentified acid stored in an unmarked, non-labeled, open plastic barrel and confirmed there was no active leaks at the time of their investigation. It was identified as some type of industrial acid used for etching and cleaning concrete
Due to the location of the incident, both West Chicago Public Works, DuPage County Department of Transportation and a private clean up company were called to the scene to assist with clean-up of the incident. The product was contained to the barrel and small area outside of the barrel. None of the product ever encroached the storm sewers. There were no reported injuries from the spill and normal traffic patterns were returned by the morning rush hour.
At the Friday, September 17, 2021, football games, West Chicago Community High School lost to  Bartlett High School with a score of 33-6; Wheaton Academy won over Bishop McNamara  High School with a score of 34-14.
My email address is merleburl@earthlink.net.